Learn everything about the AR-15 no matter where you are, from getting ready to buy, upgrading, or ready to build your own dream rifle.  We've got the info and the recommendations to help you out.
We cover all the major components of the AR-15 and their pros/cons for different applications.  By the end, you should know what barrel length, gas system, handguard, and even BCG you want, as well as several recommended brands and models.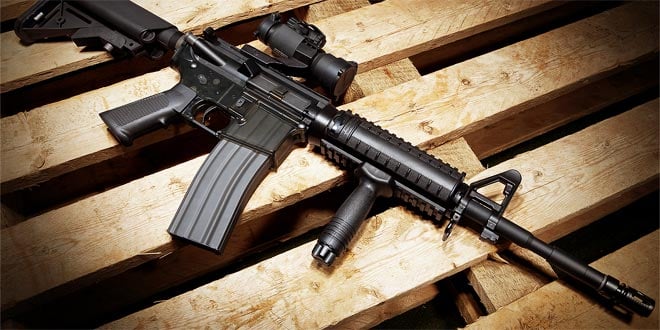 Title says it all.  Once you've gotten your AR-15 and want to upgrade, we'll go through all the major components again and what we've learned from upgrading many rifles.  Warning, your bank account might hate you after clicking…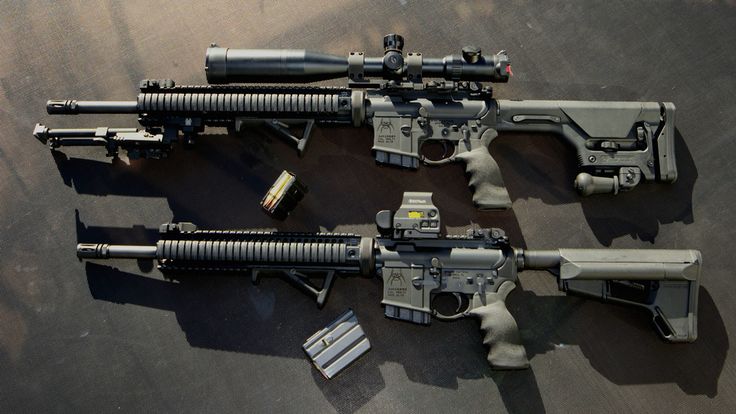 We couldn't fit all the upgrades into the previous article and so here we cover furniture from pistol grips to buttstocks and then finish off with bipods, vertical grips, slings, and more.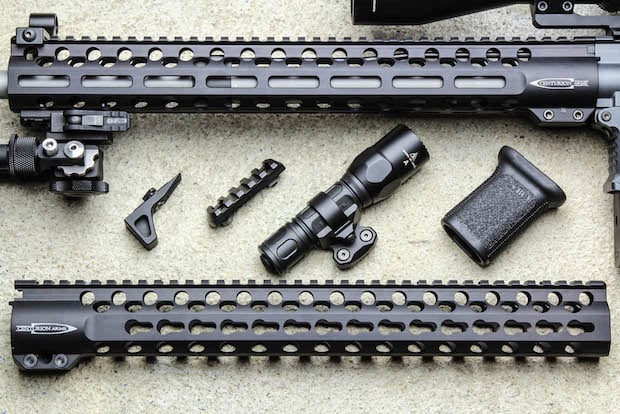 Get the feeling of a new AR-15 without going to your FFL by just buying a new complete upper receiver.  We'll go over our top recommendations for traditional 16″ barrel uppers to precision/varmint and even short barrel uppers.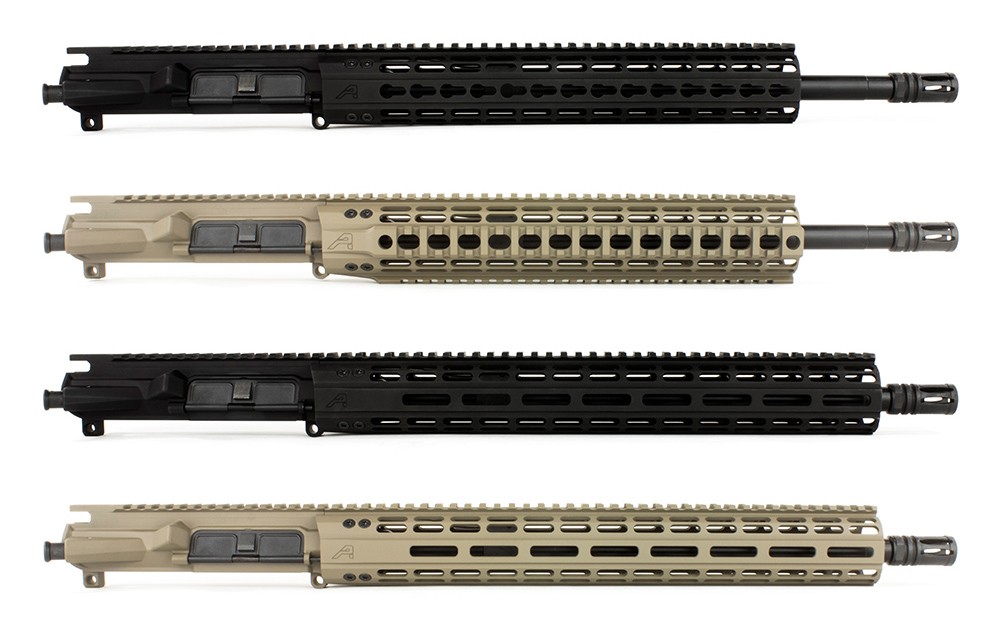 What do you do when you have a super sweet AR but nothing to feed it?  Check out our recommendations for tons of calibers…everything from plinking to competitive shooting and even self-defense.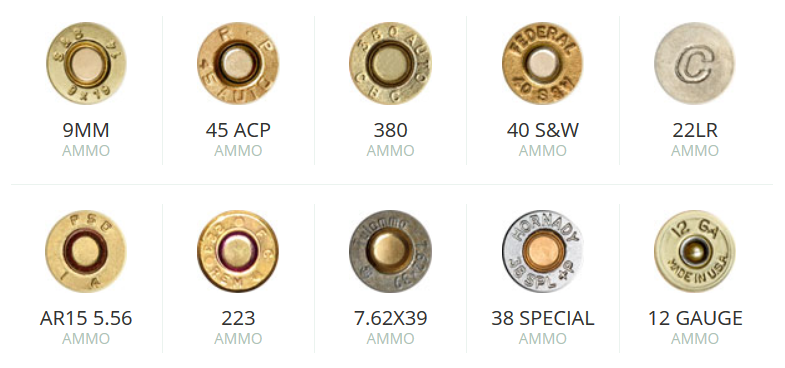 Find the best AR-15 optic for your budget and end use.  We'll cover 1x optics and magnified scopes, plus recommended mounts, accessories, and backup sights.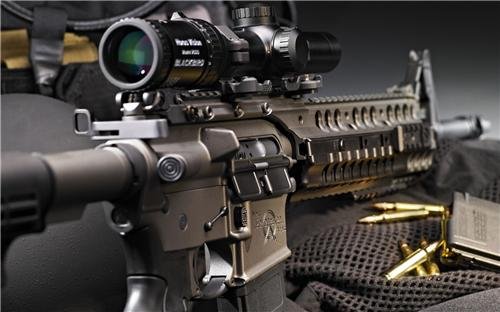 Upgrade to the next level of gun ownership and start building your own AR-15!  Now you can make everything spec-ed to what you want.  This step-by-step guide is filled with 80+ pictures, tricks I learned the hard way, and recommendations for the best parts.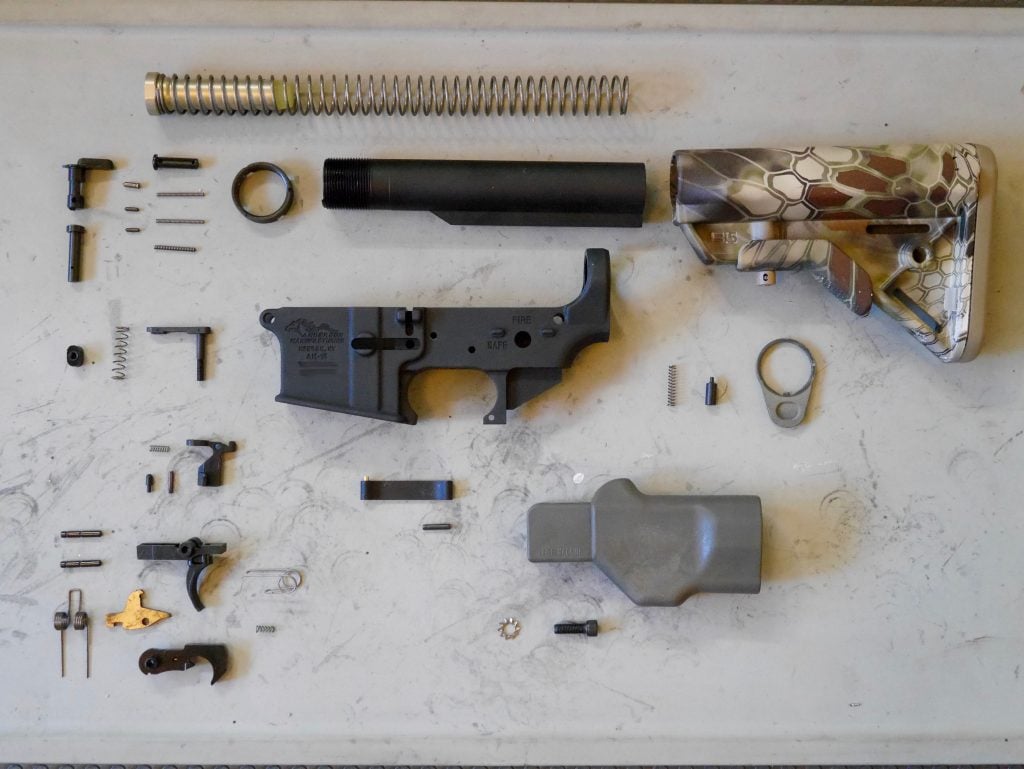 If you're in California or New York and want to use your magazine release without that bullet button, you've got to make your AR-15 "featureless."  We'll go through suggestions on how to do that with some recommended grips, stocks, and muzzle devices.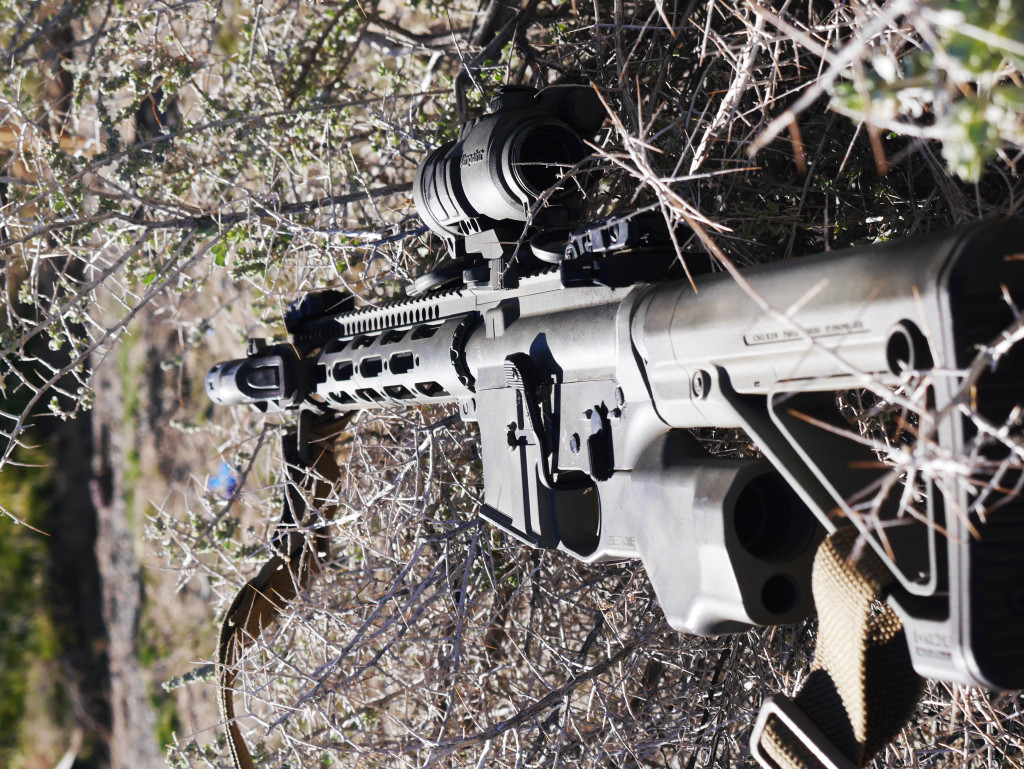 We go over our go-to upper receiver (both stripped and assembled) to be the solid foundation for your AR upper build.  Plus some more "unique" uppers to really customize your look and performance.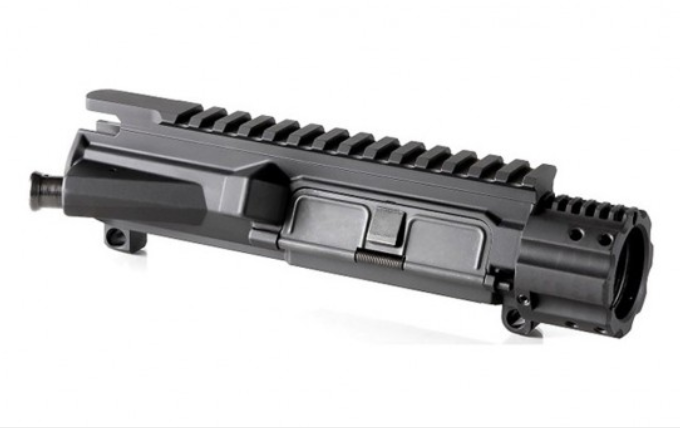 For full access to ALL our AR articles, please visit our AR-15 RESOURCE PAGE