Here at Pew Pew Tactical, we're committed to bringing you fair and honest reviews.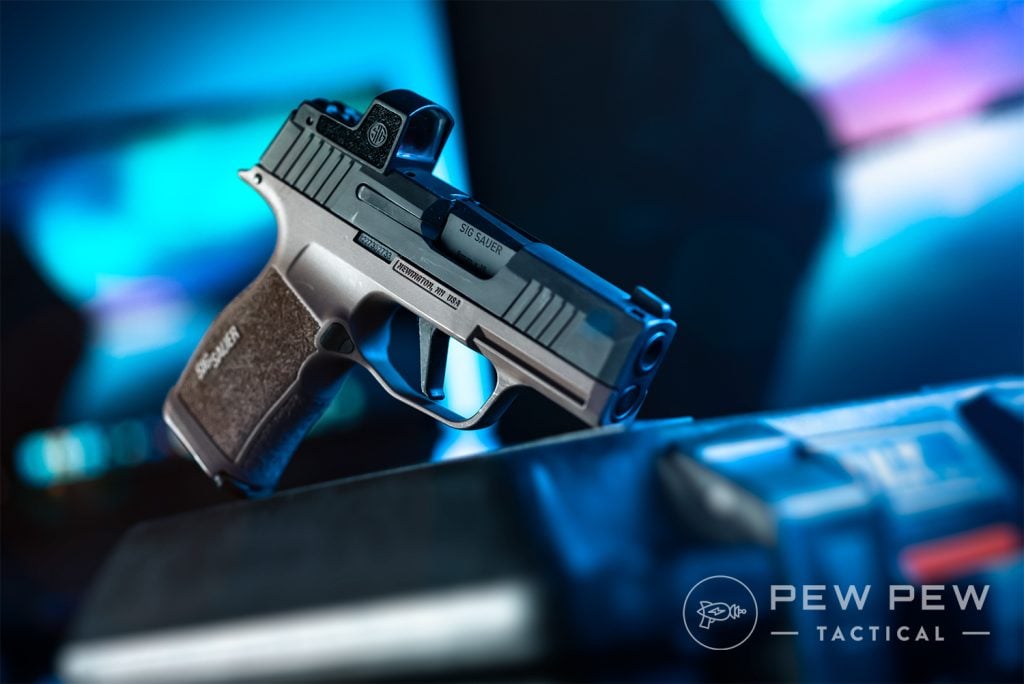 Our reviews are independent and NOT sponsored unless explicitly stated so.
No advertisers dictate what we write or our ratings. With almost all guns and gear, we hands-on test everything independently with hours of range time to support our analysis.
If you buy through our links, we may earn a commission, but that doesn't impact how we rate guns or gear.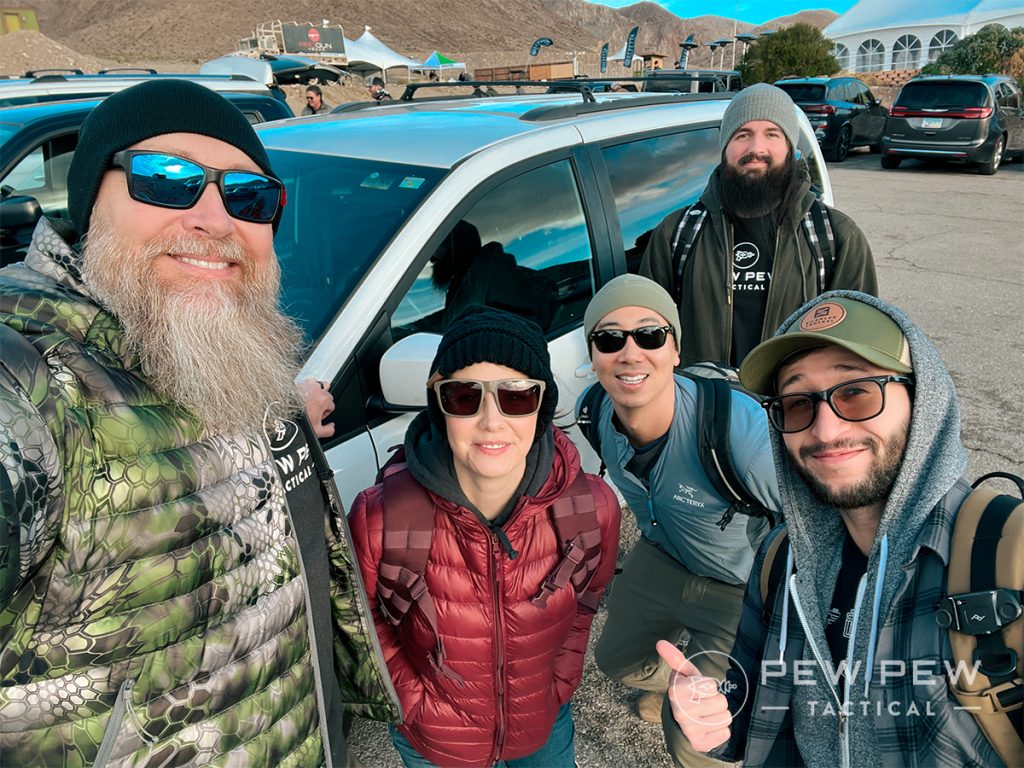 So how do we rate the things we test??
We're so glad you asked! We use a variety of metrics to determine how a product performs, and then we pass those ratings onto you, the reader, through what we call By the Numbers.
Want to learn more? Keep reading for a detailed look into how we review guns (and gear)!
By the Numbers: Rating Guns & Gear We Review
In every review, you'll see a section called By the Numbers. This area is where we rate important aspects of guns and gear. Guns we hands-on review are tested and measured in these categories.
Ergonomics
Accuracy
Reliability
Customization
Value
Overall
That information is relayed to you through a rating (1 to 5 — with 5 being the highest rating we give) and usually a short sentence or two explaining why we rated it the way we did.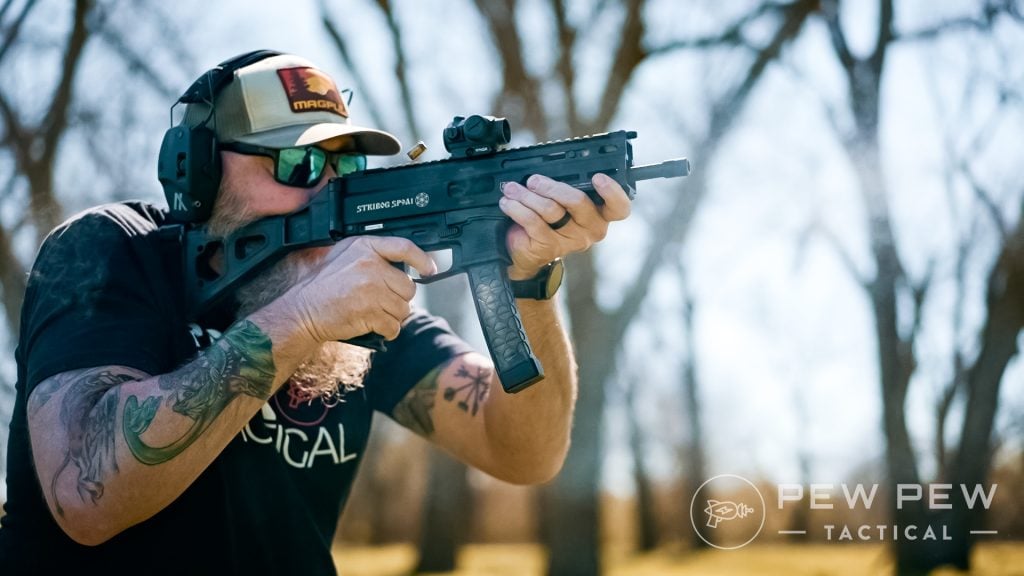 At the end of the section, there will be an overall rating for the product we're testing, letting you know whether we really liked it or didn't prefer it all.
Ergonomics
Ergonomics refers to how well the gun feels and fits in the hand while gripping and shooting it. Reviewers evaluate palm swell sizes (or add-ons), length of the grip, texture, placement of controls, and if this style of grip works for multiple hand sizes.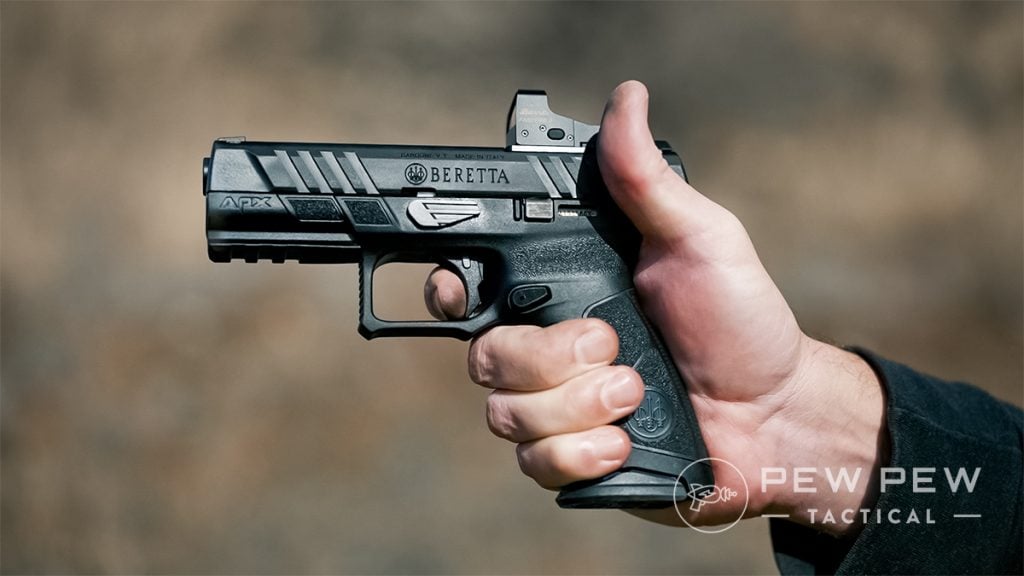 1- Extremely uncomfortable due to shape, size, or texture. Controls are not able to be used/actuated properly or are unsafe. It causes difficulty during use or negatively affects shooting results.
2- Serviceable ergonomics. May still require grip adjustment and causes some discomfort. Controls may be in less-than-ideal places or hard to use. Still useable.
3- Middle-of-the-road. Reasonably comfortable, but specific users may still have gripes (finger grooves, size). Controls may take getting used to but are placed well.
4- Comfortable for 75% of the general shooting population. Well-thought-out controls and possibly adjustability to fit multiple hand types. Minor gripes for shape, texture, and controls are okay here.
5- Fits like a glove and will be comfortable for the majority of the population. Extremely intuitive and easy-to-use controls. This will also typically be reflected by an improved shooting experience.
Accuracy
Accuracy refers to how often shots land on target. We know this can be a bit shooter subjective, but taking out as much user room for error as possible, reviewers evaluate whether the gun hits where it intends to, keyholing issues, and does it work with a majority of ammo brands.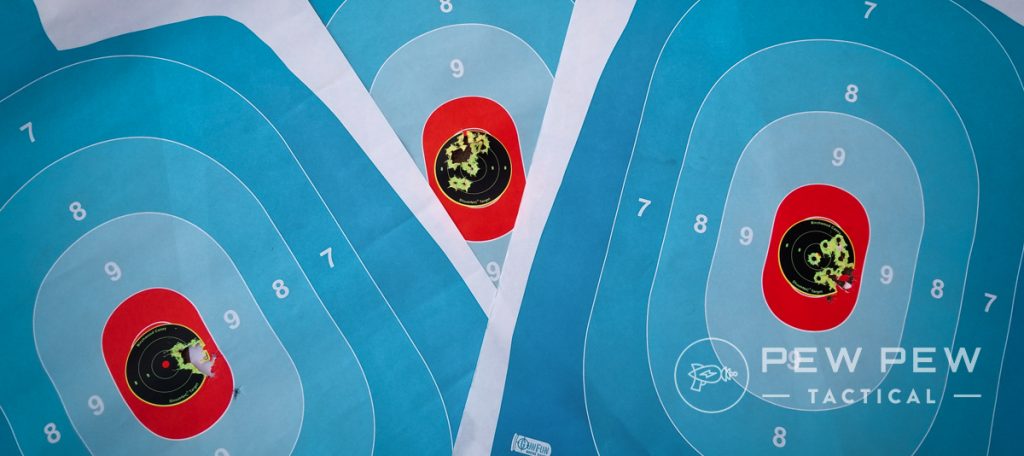 1- Gun is shooting wildly or unpredictably. Unacceptable levels of accuracy (12" groups at 7 yards with a pistol, 12" groups at 100 yards with a rifle). Keyholing or extreme ammo pickiness may be present.
2- Less than ideal accuracy, still relatively unpredictable, but with more reasonably sized groups. It may be ammo specific. The Gun may not shoot to point of aim with factory sights.
3- Reasonable combat or general use accuracy. The gun shoots at or close to point of aim. Decent groups should be attainable with at least 50% of major ammo brands.
4- Notably accurate over other pistols in its class. This may be due to better ergonomics or trigger, or mechanical design. Should produce solid accuracy with most brands of ammo.
5- Extremely accurate "tack-driver" guns. Pistols should have all holes touching at 7 yards, and rifle groups at 100 yards should be at or under .75 MOA. These should produce consistent results with most ammunition types.
Reliability
Reliability refers to the gun's ability to fire and cycle properly. Reviewers will consider whether the gun can perform as expected every time and whether there are any attributes that might preclude it from cycling or firing as intended.
Note: If the product requires a break-in period per the manufacturer, all reliability metrics should be considered after the recommended break-in period. Break-in period should be noted in the review, though.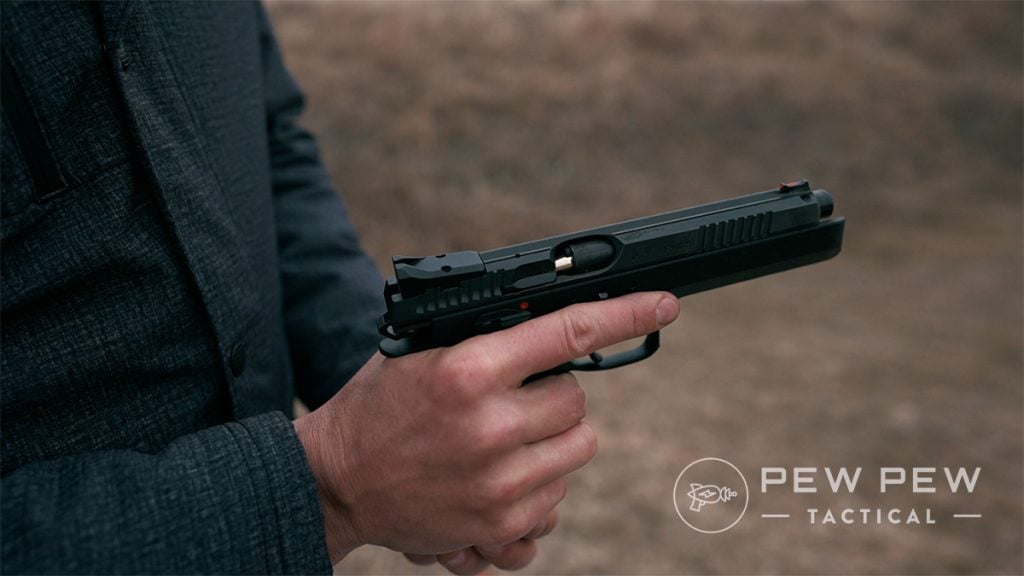 1- Malfunction rate over 50%, whether ammo, magazine or mechanically related. Has trouble feeding rounds, magwell issues, and other performance issues that would make it unusable in a fight.
2- Malfunctions rate of 10%, smaller issues that could be fixed after aftermarket parts.
3- One to three malfunctions during testing, but no major issues.
4- A single malfunction during testing at most.
5- Zero stoppages, malfunctions, or issues with the gun during testing. You could trust your life to that firearm.
Customization
Customization refers to the gun's aftermarket support. Reviewers will investigate how large the aftermarket is for that product (grips, triggers, sights, etc.) and whether the end user can easily and readily swap parts.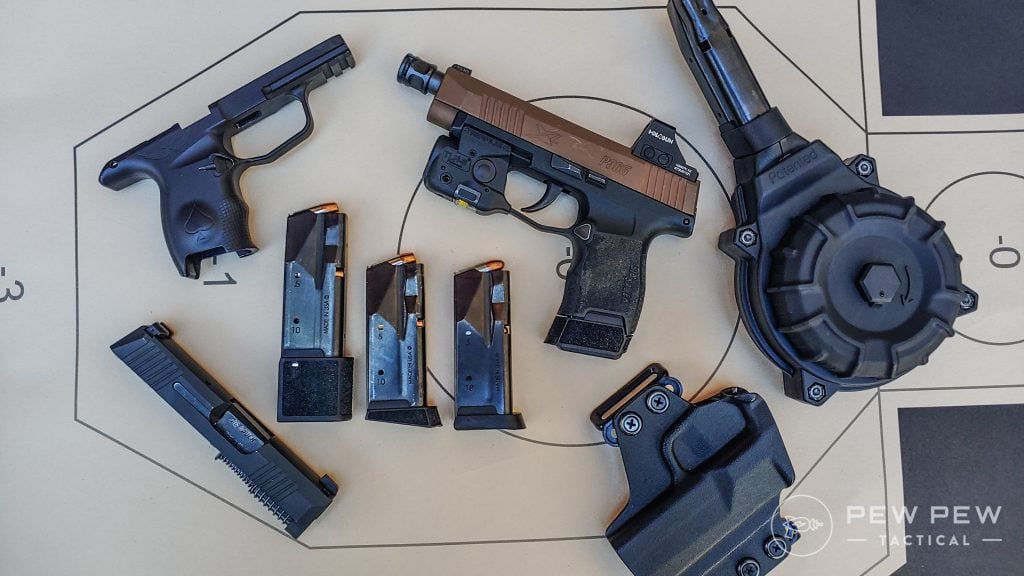 1- Zero aftermarket support for parts, accessories, and holsters. No method to attach accessories or optics. Gunsmithing or significant work required to add or swap parts.
2- Minimal aftermarket only. The manufacturer offers grips, possibly sights. Little to no option to attach accessories or optics. Minimal holster availability. Difficulty when adding accessories or parts.
3- Aftermarket grips, backstraps, sights, and various holsters are available. Other parts, such as barrels, triggers, and magazine extensions/baseplates may be available in limited offerings. Ability to attach accessories and optics.
4- Fairly wide aftermarket. Easy to attach accessories to and easy to both purchase and install aftermarket parts on with little to no gunsmithing required. Holsters are widely available.
5- Exceedingly large aftermarket (Glock, Sig P320, AR-15, 10/22). Multiple aftermarkets parts manufacturers, custom parts available, easy to configure and swap parts at home. Available holsters will have a large amount of accessory compatibility as well.
Value
Value refers to the bang for the buck – how much is the owner of that gun getting versus the cost. Reviewers should consider the overall price tag of the gun and weigh that against its specs, features, and performance.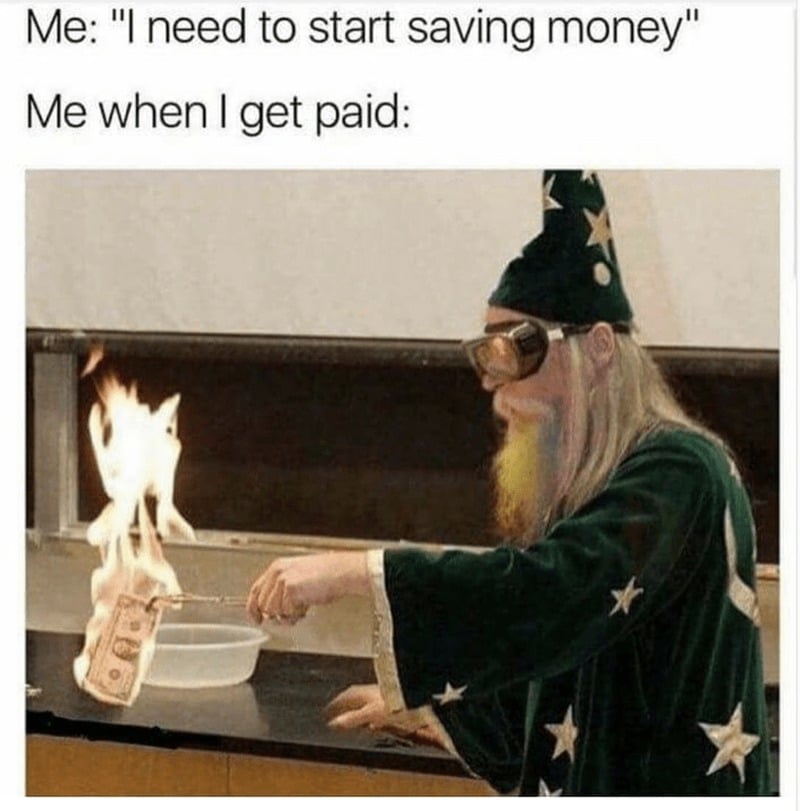 1- Extremely high price with little to no features and mediocre to low performance overall.
2- Gun has some features of interest, but given performance or other aspects, the price is still too high for the average consumer or may not have much value compared to cheaper options.
3- Lacking some features, but the price is within a reasonable ballpark of similar competitors.
4- Great features and performance at a good price point or excellent high-end features and performance that justify a higher price.
5- Excellent features and performance at a great price, beating out most of its competition in both performance and cost. These would be considered "absolute steals."
Overall
Cumulative look at the gun as a whole based on the previous categories. Would you recommend this gun to your friends based on ergonomics, reliability, accuracy, customization, and value?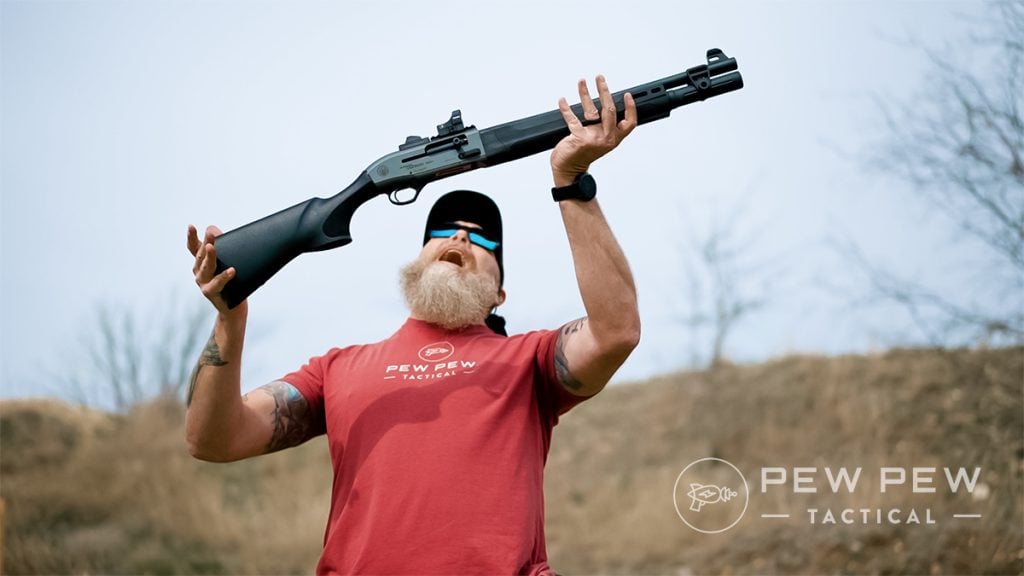 1- Would not recommend this product at all.
2- Issues may be present and/or the price is too high. Wouldn't recommend it to the general consumer.
3- Some complaints or issues about this product, but we may recommend it to certain users or for certain use cases.
4- Value, performance, and reliability are all very good, with only a couple of minor complaints across all categories. Would recommend this product to most users.
5- No issues, great performance, good value. Would enthusiastically recommend it without hesitation.
And if you find yourself wanting to leave your own thoughts or reviews on guns, we have a way for you to do that too! Check our Pew Pew Meter — a way for you, the PPT community, to rate guns based on your experiences.
Curious to learn even more? Find out who we are and what we do.