It's not a secret that we love the AR-15 around here.
That said, there are some things the AR-15 just can't do.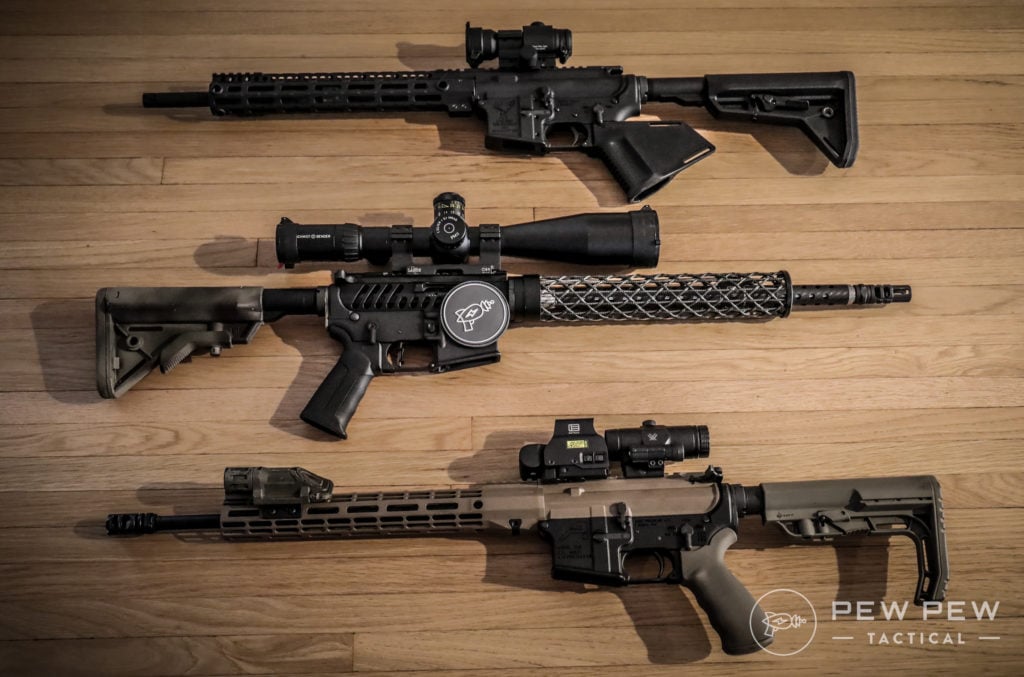 Namely, the AR-15 can't handle "long-action" cartridges…so there's a limit on the power or distance you can get out of a round fired from an AR-15.
So if you're looking at getting AR-10…look no further!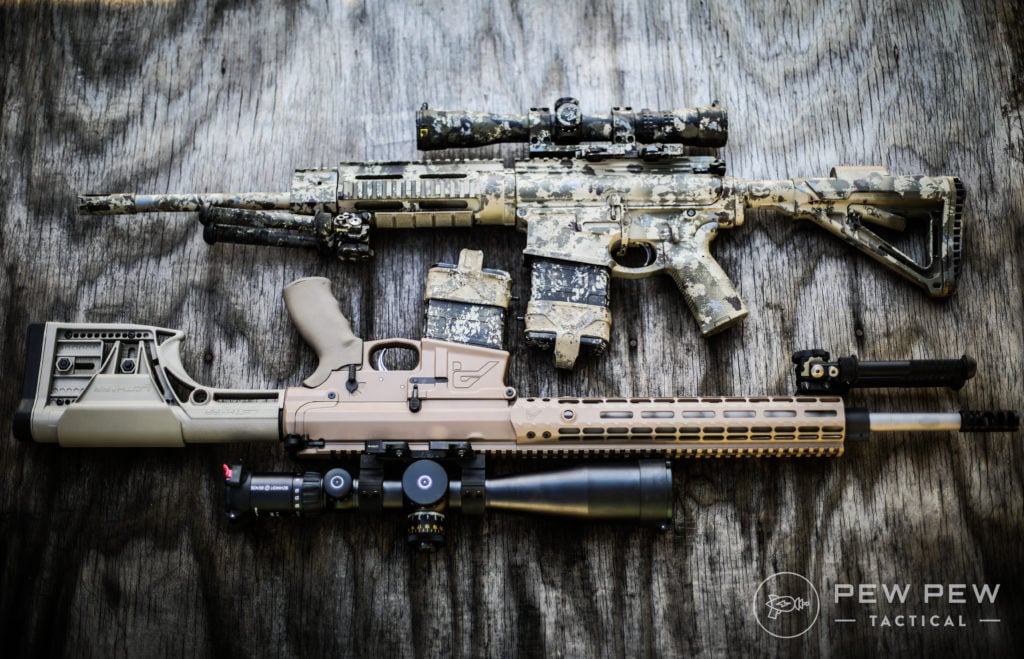 We're looking at the best complete rifles here.
Don't worry, we'll be doing articles on the Best AR-10 Uppers and Best AR-10 Lowers for all you builders out there who want something a little more custom.
Without further ado…
Best AR-10 Rifles
1. Aero M5E1 .308
I want to get this out of the way up front: I'm a big Aero Precision fan.
They're known in the industry as one of the biggest quality manufacturers of lowers and uppers for other AR makers. They also offer a wide variety of build kits, including various Cerakote options that are available as limited runs.
How much do I love these guys?
Well, I have three rifles built on their lowers, including my favorite hunting rifle and one of my competition guns, and I have two of their upper and lower sets sitting on my bench begging to be turned into something awesome.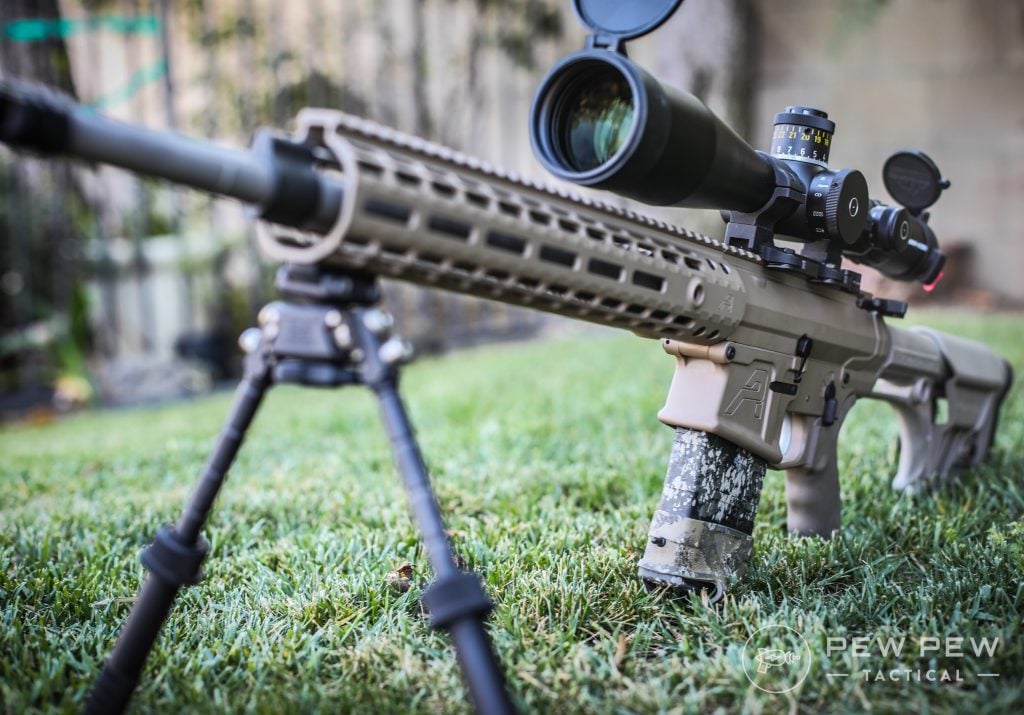 And I paid for all of them with my own money.
So, all that out of the way, what about the Aero M5E1? Why does it make it on my list of the best AR-10s? I'm glad you asked, friend.
The Aero Precision M5E1 Complete Rifle is built with Aero's excellent Enhanced Upper and M5E1 Lower, both of which are available for purchase separately, and often available together if you want to get them both for a build.
How Does it Shoot?
Well, it has to be said that the groups that Eric originally got out of the gun when he tested it a couple months ago were less than impressive.
But then he started using better ammo.
These are the rounds recommended by Aero themselves:
As you can see, the top recommendations were the ones tested, and Eric shot between 1.5 and 2 MOA, which is perfectly respectable for a <$2k .308 rifle with factory ammo.
With handloads, Eric and I both believe the gun is capable of around 1 MOA to Sub-MOA accuracy.
Eric's full review here.
Best Semi-Auto Precision Rifle
1490
at Aero Precision
Prices accurate at time of writing
Prices accurate at time of writing
2. LWRCi REPR MKII 7.62 Rifle
Okay, first of all, it's pronounced "Reaper" which is either cool, or a little too "edgy teenager with dark eyeliner" depending on your perspective.
For me, the name is whatever. I've carried Kimber 1911's that were named by a marketing committee in the throes of a tense word-association game gone horribly wrong. I've carried the insanely inspirationally named Glock 19. The name has never once caused a gun to perform better or worse.
What matters, as the infomercials will tell you, is one simple question: will it blend?
Well, in this case, it will absolutely blend. Or shoot. It's a weird metaphor, just go with it.
LWRCi originally created the first version of the R.E.P.R. for the military's CSASS (Compact Semi-Automatic Sniper System) competition. While they lost that contract to H&K, they certainly didn't do poorly.
The LWRCi R.E.P.R MKII is an updated version of that rifle and is built to the same exacting standards as the already awesome first version.
The main difference between that version and the MKII is the gas system. The new gas system is adjustable to 20 different positions as opposed to the suppressed and unsuppressed settings of the first R.E.P.R's gas block.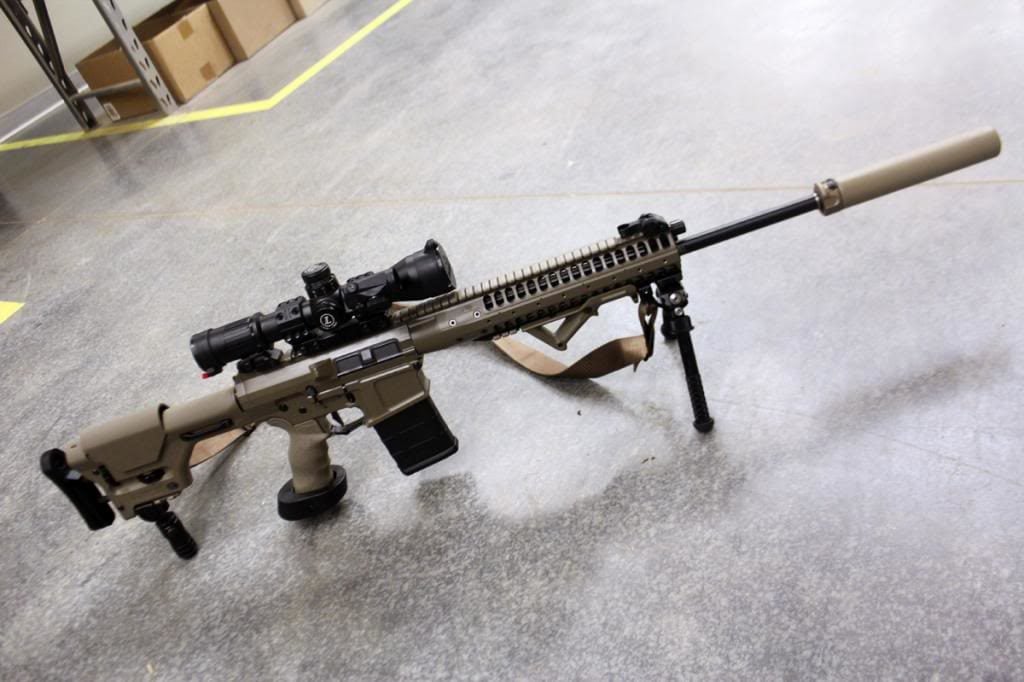 How Does it Shoot?
Oh, my sweet baby Jesus in a manger. This is one of my favorite guns!
Using Federal Gold Medal Match 175gr I put five rounds into a one-inch circle at 200 yards. For those of you playing along at home, that's a half MOA performance — and this was my first time shooting this gun!
Honestly, I suspected shenanigans. This was a media gun that had already been shot by others (who ended up doing similar things with it).
They wanted me to go away and tell people about this gun, so obviously it was going to be tuned and running like a champ, right?
Well, it turns out that every freaking one of these rifles shot that way.
Best AR-10
4100
at Rainier Arms
Prices accurate at time of writing
Prices accurate at time of writing
LWRCi also makes a great line of AR-15s that deliver the same level of performance and reliability as their AR-10. I highly recommend you take a look!
3. Daniel Defense DD5V2
Daniel Defense makes good stuff, that shouldn't be news to you. They hold a number of military contracts, and with good reason. Their guns shoot, they shoot well, and they shoot every time.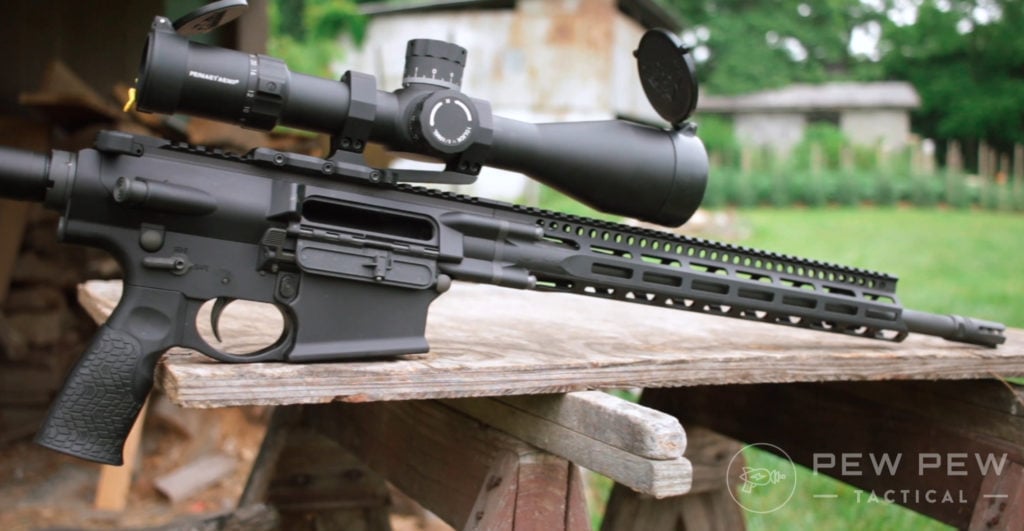 I've been to their Georgia facility before to take a look at the engineering that goes into these guns, and I gained a whole new level of appreciation for the work that goes into building say, a $3000 AR.
Specs
Four-bolt system fastens barrel and handguard attachments
Geissele SSA two-stage precision trigger with 2.5-lb. take-up
Oversized cam pin, enhanced extractor geometry, and dual ejectors
Lower receiver provides an oversized trigger guard, flared magazine
How Does it Shoot?
Like a dream. I've killed deer with it. I've rung the gong at 800 meters with it. I've put half a mag in a half inch hole at 100 yards. I've never had a problem with this gun, and I never expect to.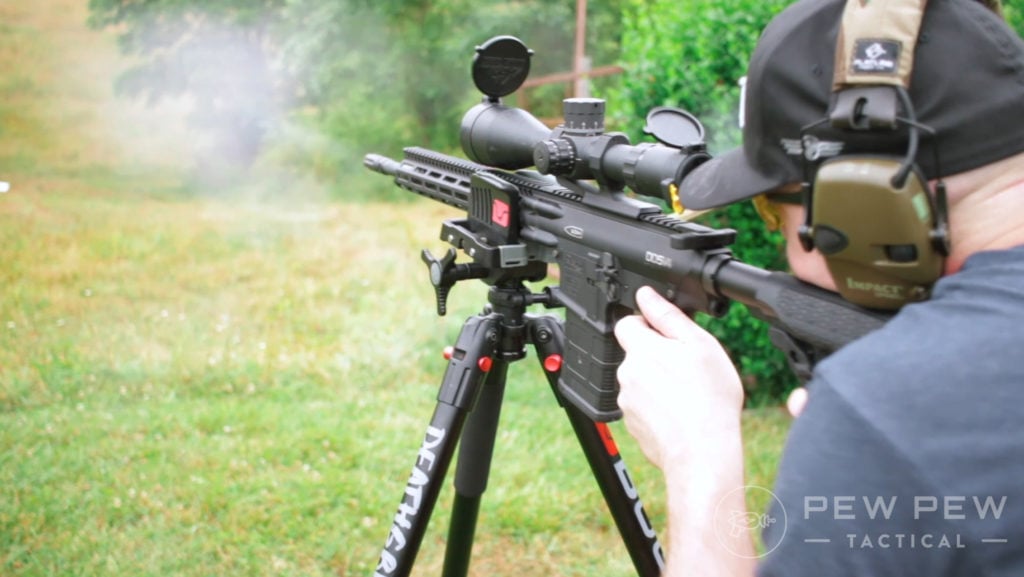 If you're looking to use this gun for competition, hunting, or even home defense, the gun will do its part if you do yours.
One thing I will say, particularly about this gun and the LWRCi one: you get what you pay for.
With some guns, you don't, and when it comes to expensive guns like this, that price tag gets harder to justify the bigger it gets. All of these guns made this list because they are worth the money.
But in the meantime…we've gotten our readers $50 off for DD5 rifles with code "PEWPEW50"
Most Proven AR-10
2500
at Daniel Defense
Prices accurate at time of writing
Prices accurate at time of writing
4. Brownells BRN-10
Looking for something retro?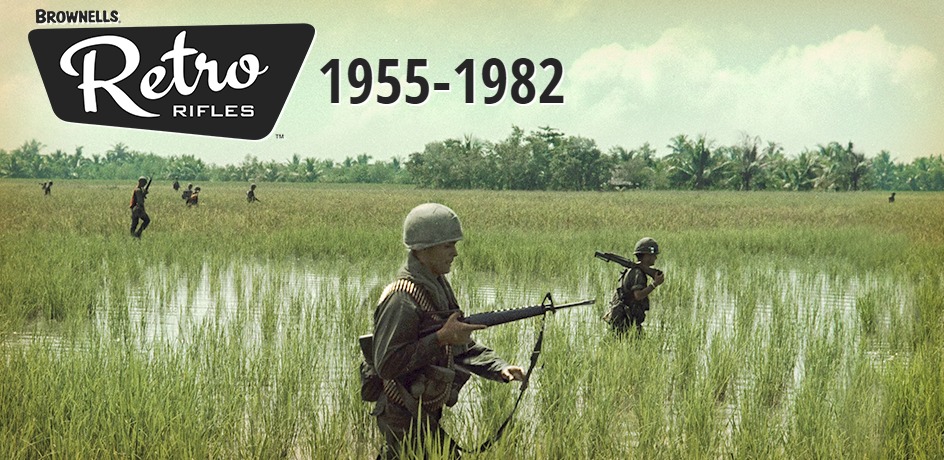 Brownells has got you covered with their BRN-10 in .308 that revives Eugene Stoner's battle rifle used in 1955-1960.
Best Classic AR-10
1600
at Brownells
Prices accurate at time of writing
Prices accurate at time of writing
We have a complete review of the BRN-10, but the short version is that we love it! While it is missing some of the improvements that modern style AR-10s have, it more than makes up for that in pure cool factor.
For a rifle that should be almost 6 decades old, it shoots perfectly and launches you into a old age of firearms, before everything was black and plastic.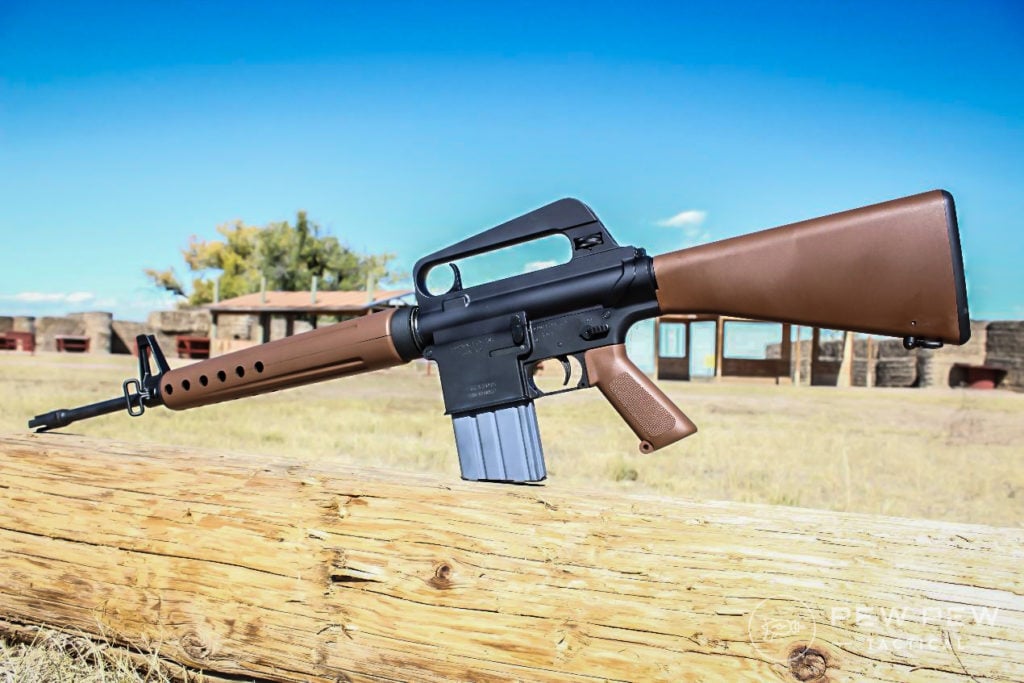 5. Palmetto State Armory AR-10 (PA-10) Gen 3
The PA-10 is probably the most affordable one on this list…and that's because from raw materials to final product…PSA does it all in-house.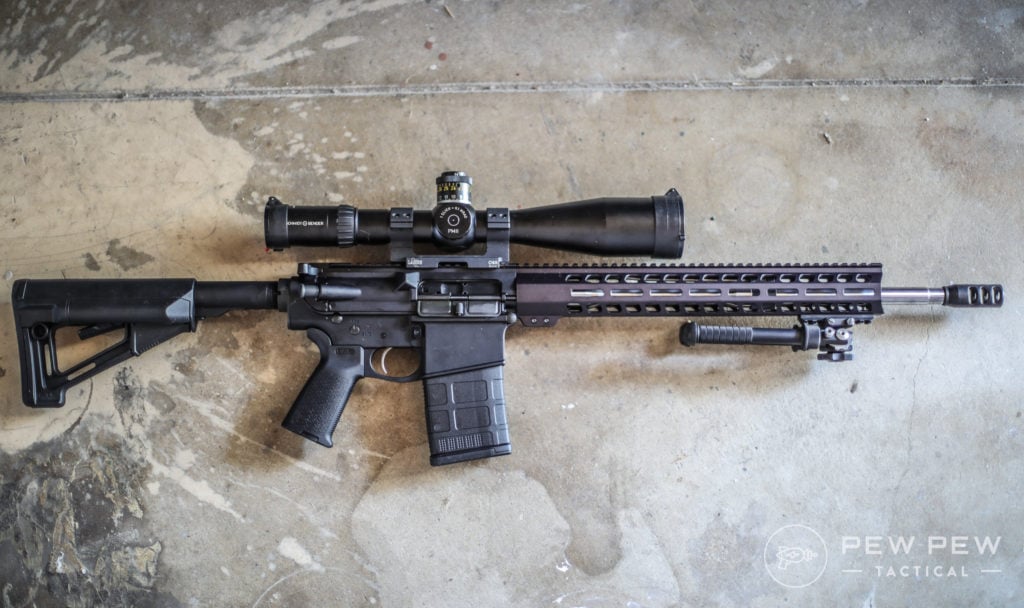 We've tested the Gen 2 for years and now have updated our full review with the Gen 3.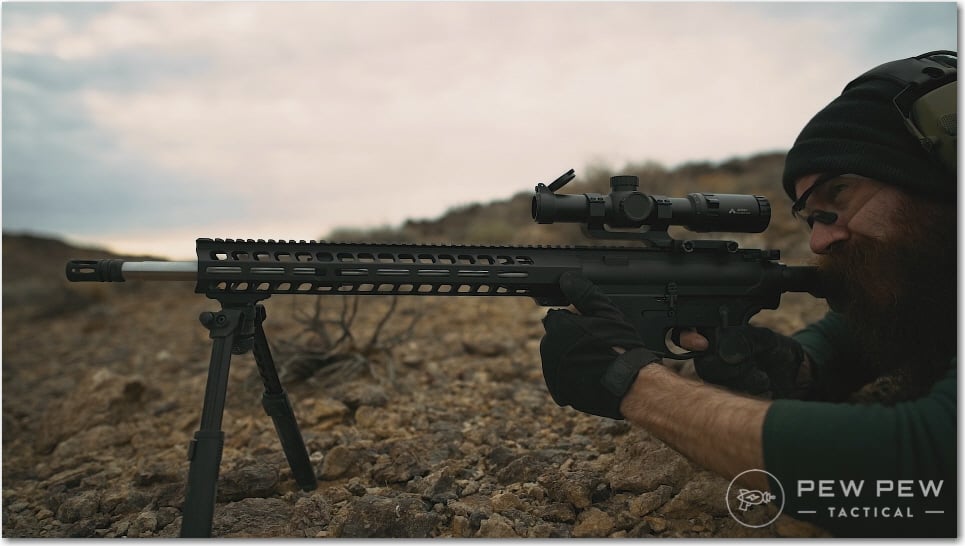 One of the best updates to the Gen 3 model is the inclusion of an adjustable gas block.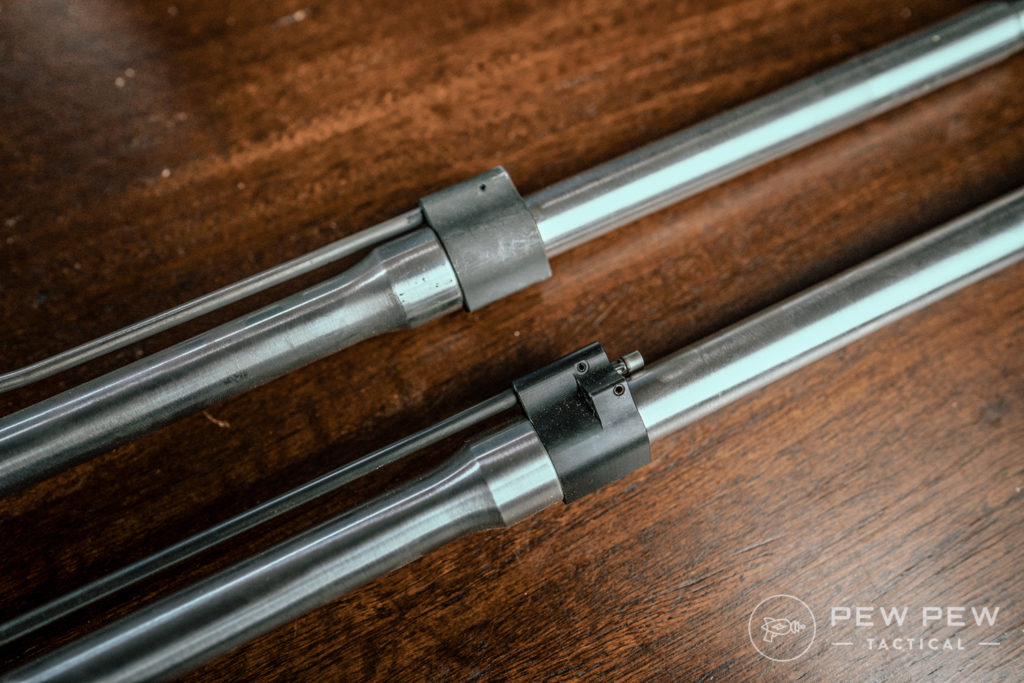 It doesn't magically make recoil zero…but it helps dampen the .308 cartridge when you configure it for your specific load.
A lot of the times PSA's complete rifles are out of stock.
Best Entry Level AR-10
799
at Palmetto State Armory
Prices accurate at time of writing
Prices accurate at time of writing
Plus you're slapped with an 11% completed rifle tax.
But since AR-10's are also pretty modular…you can buy a complete upper and complete lower separately.
It saves you some money and gives you more control over furniture/trigger options.
For lowers I'm liking their STR buttstock and 2-stage trigger.
179
at Palmetto State Armory
Prices accurate at time of writing
Prices accurate at time of writing
And for uppers…I'm a fan of going stainless 18″ to wring out some extra accuracy and velocity of the bigger rounds. Plus it's not as unwieldy as the 20″.
Make sure you get a combo WITH bolt carrier group (BCG) and charging handle (CH) included.
399
at Palmetto State Armory
Prices accurate at time of writing
Prices accurate at time of writing
How Does It Shoot?
Pretty well! Especially when it's supported with a decent bipod.
It will run reliably out of the box and shoot decent groups for a rifle around $600.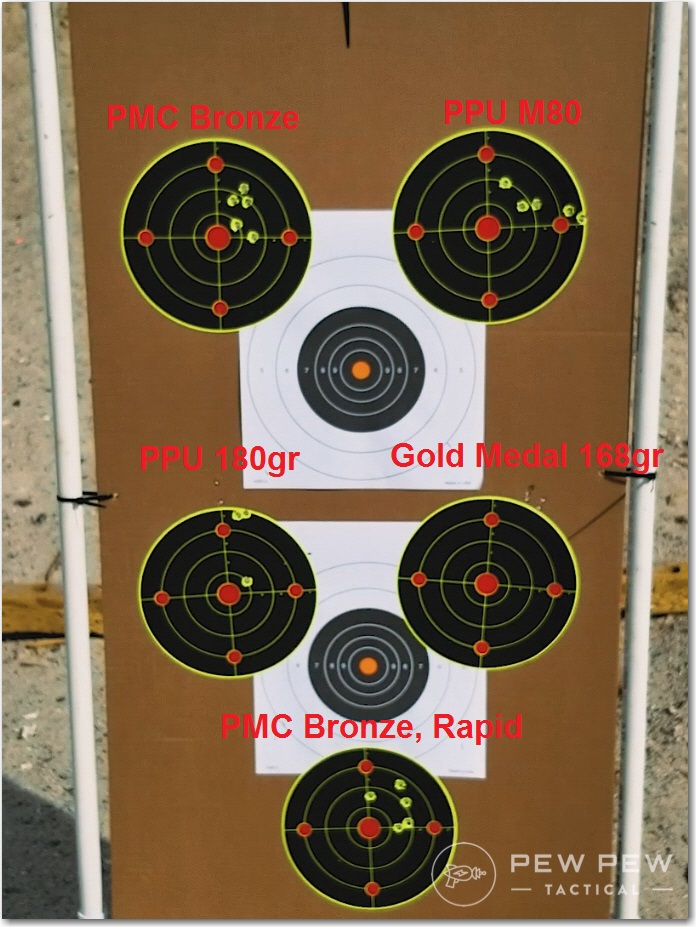 Truly the best bang-for-the-buck in the AR-10 world…if it ever stays in stock long enough!
Reviews
I've had the pleasure to shoot two AR-10 offerings from PSA.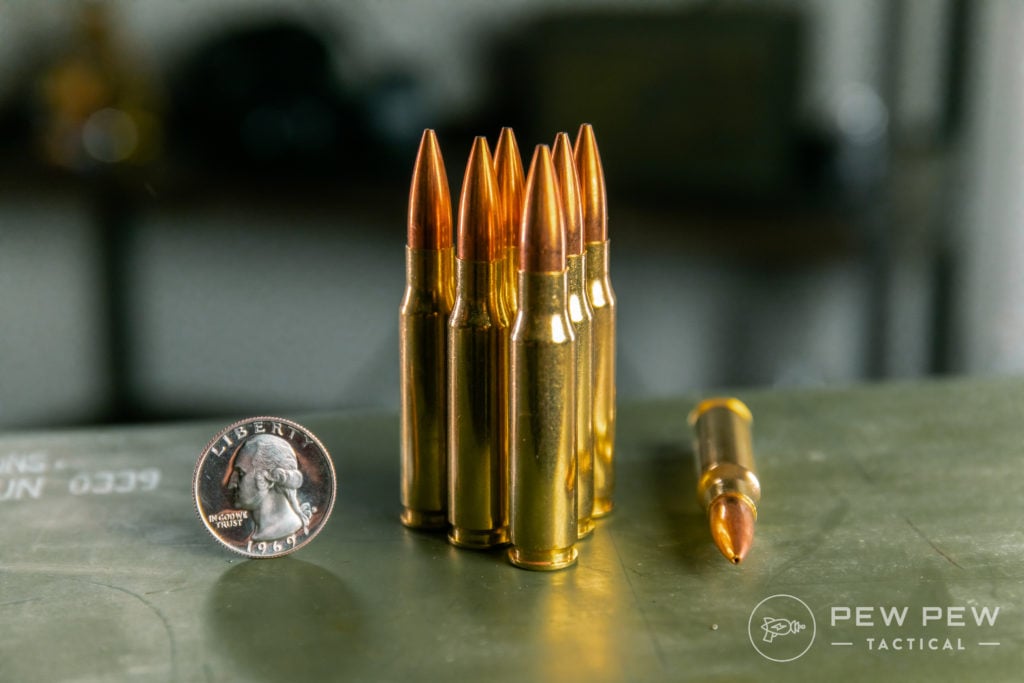 The more common one is the .308 version (full review here) which shot great. Check out the review for videos of me hitting 600 yards with ease.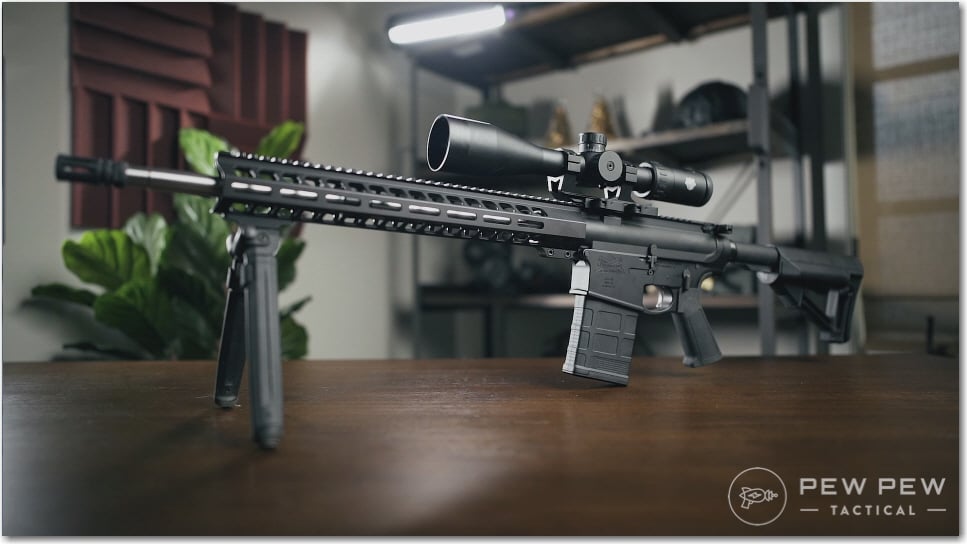 And just in…our full YouTube review of the PA-10 Gen 3:
Need to go further?
The AR-10 in 6.5 Creedmoor will stay supersonic to 1200 yards…and still pack a punch further than that.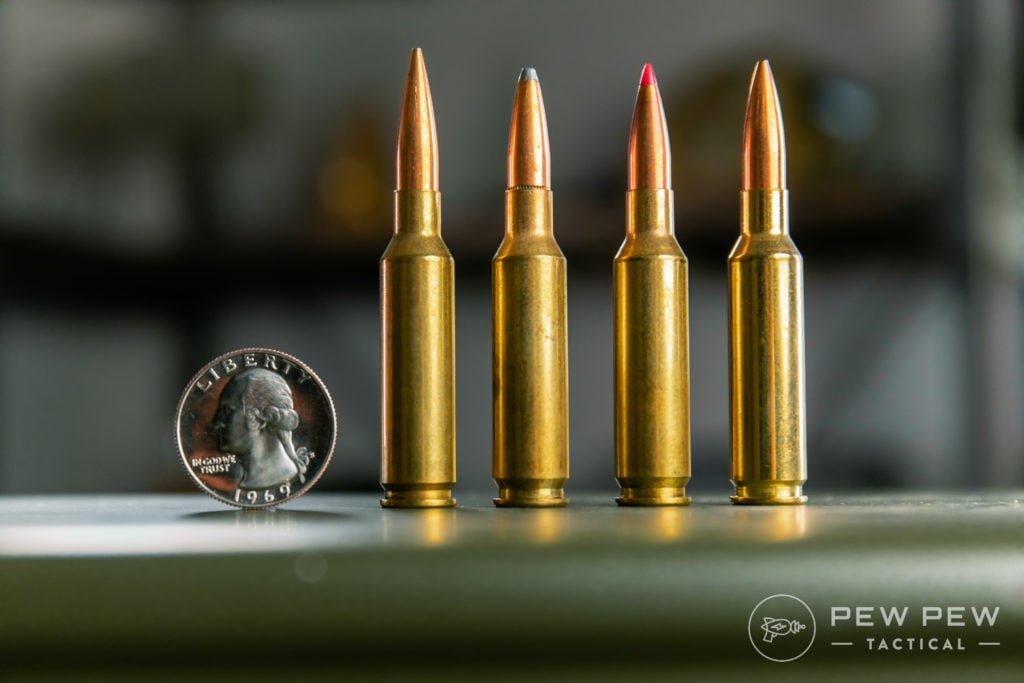 Full review of PSA's 6.5 Creedmoor.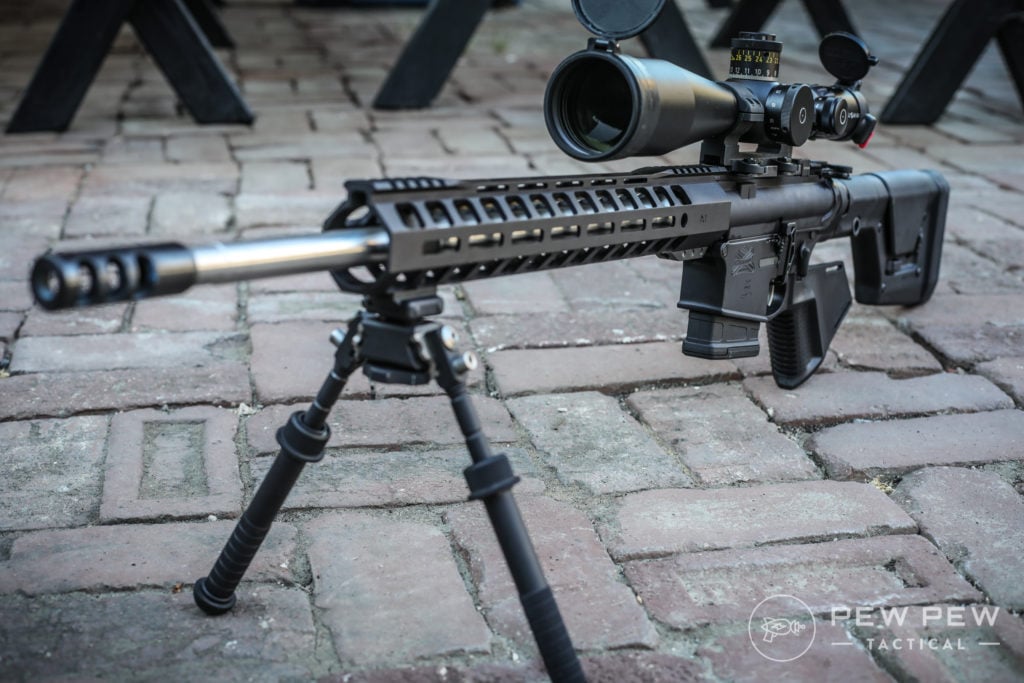 What's your take on the PSA line of AR-10s?
Parting Shots
All in all, I love the AR-10.
It's a sometimes-finicky rifle that, when done well, can be one of the greatest joys to shoot, and one of the most versatile options in your gun safe.
These guns are the best of the best in their particular niches and are perfect if you find yourself needing to hit something very far away with a very large bullet.
Want your AR-10 to perform its best? Check out our Best AR-10 Muzzle Brakes and Best AR-10 Buttstocks…all hands-on tested.