Piston-driven AR-15s saw a steep rise in popularity around 2010, but over the last few years, many users have shifted back toward the standard direct impingement system of the AR-15.
However, piston-driven guns still remain attractive for some shooters.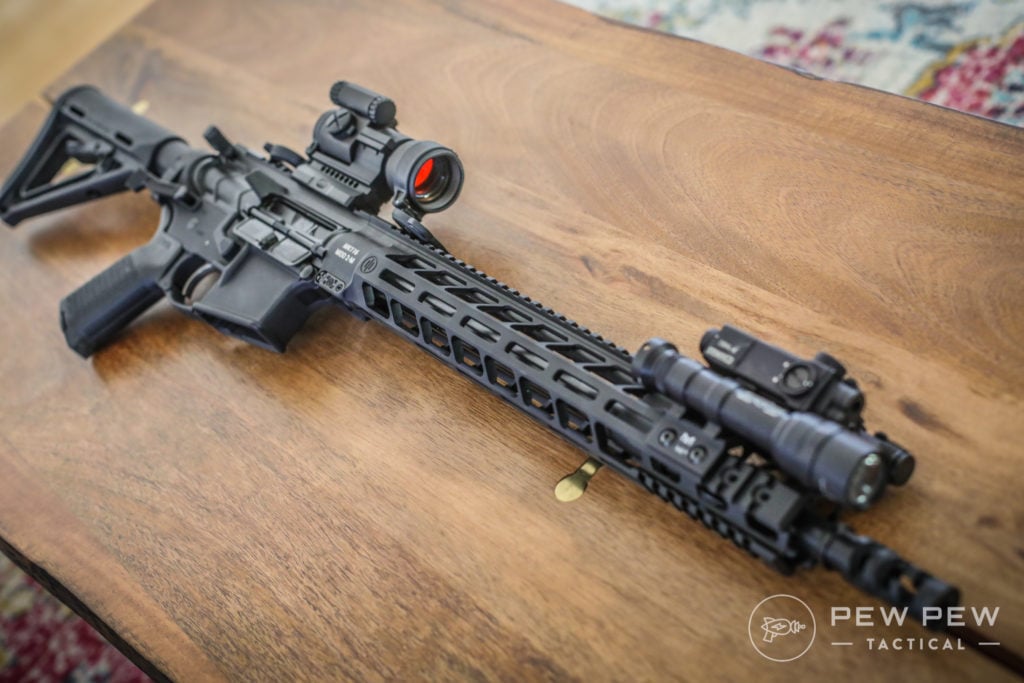 They run cleaner and cooler than a standard direct impingement (DI) system, making them a big draw for high-volume shooters and those who run suppressors.
They also just make all-around great guns, especially if you want to try something a little different. Who knows? You might just fall in love.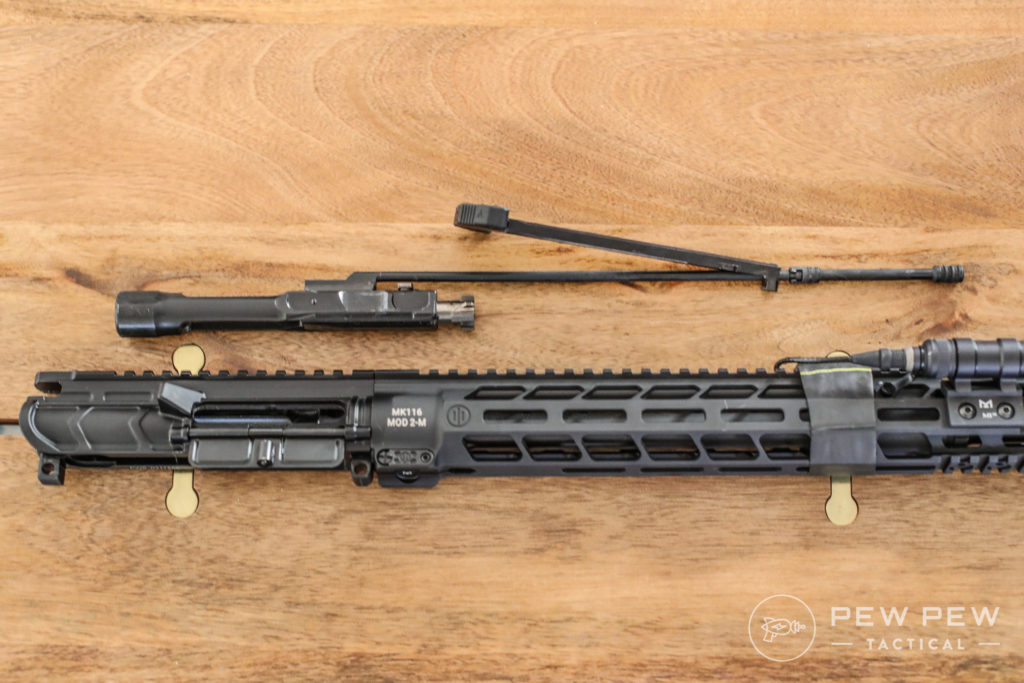 Unfortunately, not everyone has the kind of cash required to pick up a whole new gun just to give this fancy piston thing a try…which is totally understandable.
So what is the solution? Let's take a look.
Summary of Our Top Picks
Table of Contents
Loading...
Getting a Piston AR-15 Without Breaking the Bank
Well, if you're anything like me when I started out, you probably already have a cheaper DI AR-15 lying around.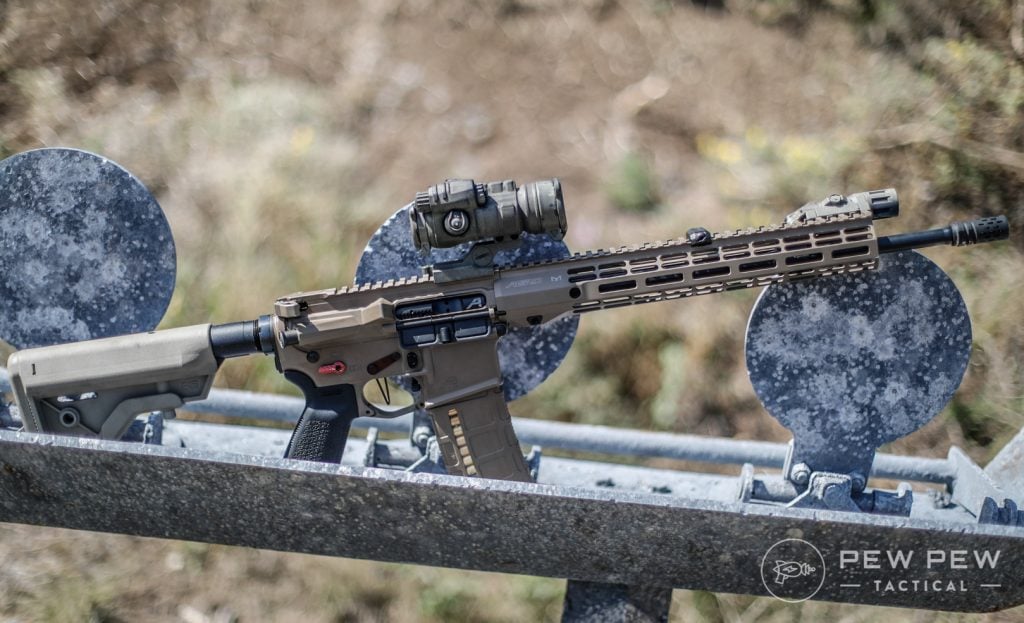 If that's the case, you can simply switch out the upper receiver with a piston-driven upper receiver and be on your merry way, or you can use a kit to convert your DI system into a piston one.
If you don't already have an AR-15, I highly recommend picking up a DI gun first before springing for a much more expensive piston-driven one. If you need help choosing your first AR, I recommend giving our AR-15 Buyer's Guide a look.
Why Choose a Piston AR-15?
This is going to be a bit of a Coke vs. Pepsi, Ford vs. Chevy, Superman vs. Goku type of deal, so it's important to understand right away that a lot of this is going to come down to personal preference.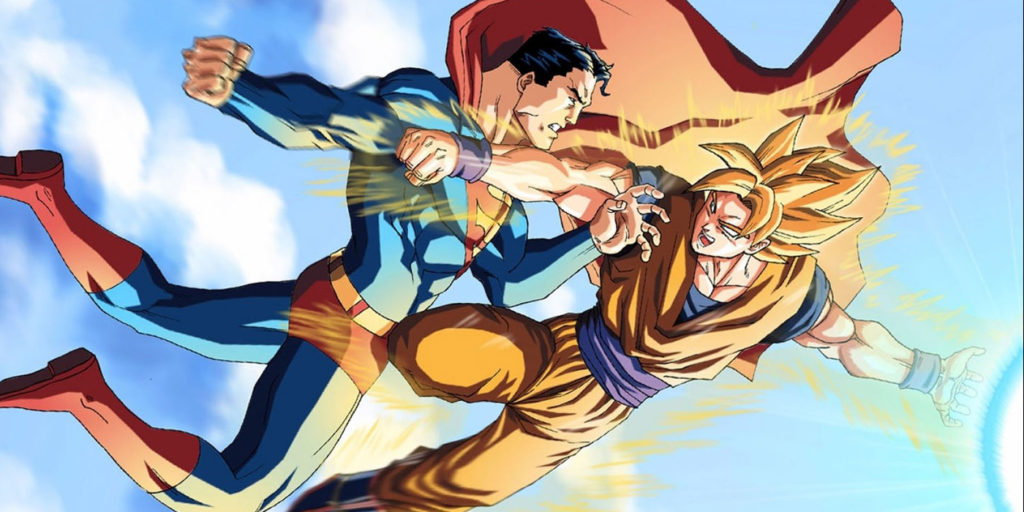 However, there are some tangible benefits to choosing a piston AR, but you'll have to decide if they're worth it to you
Also, the correct choices are Coke, Ford, and Goku — you can tell me why I'm wrong in the comments.
Benefit #1: No Gas Blowback into the Breech
With a piston AR, you get just a small amount of powder fouling in a small, contained area around the piston itself. Why does that matter?
Well, with a standard DI AR-15, you get exhaust gases and powder coming back into the breech.

This means all that crud and junk from firing winds up in your lower, chamber, and other critical areas, making for a much dirtier firearm. This means more frequent cleaning is required if you want to avoid any fouling-related issues.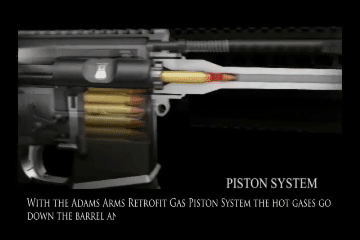 Meanwhile, a piston AR funnels all that gas and powder fouling into a contained area (face of the piston), which makes a piston AR a much easier beast to clean and maintain.

Benefit #2: Heat Displacement
You know how other guns get hot when you shoot them? Yeah, the same thing happens with AR-15s.
However, for really high volume shooters, like if you have a legal fully automatic lower or you shoot competitively, you can keep your gun a little bit cooler by swapping to a piston system.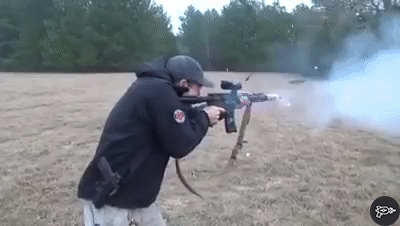 This is because, again, you're not dumping hot, nasty gases into the main body of your firearm anymore. Instead, the gasses are primarily contained forward of the bolt.
Downsides to Piston AR-15s
Now, it wouldn't be much of a choice if that was the whole story. There are some downsides to the piston lifestyle that I want to go over as well.
First, they're pricey.
Some of these upper receivers alone cost as much as a fully-kitted direct impingement gun. But, for some people, that's okay.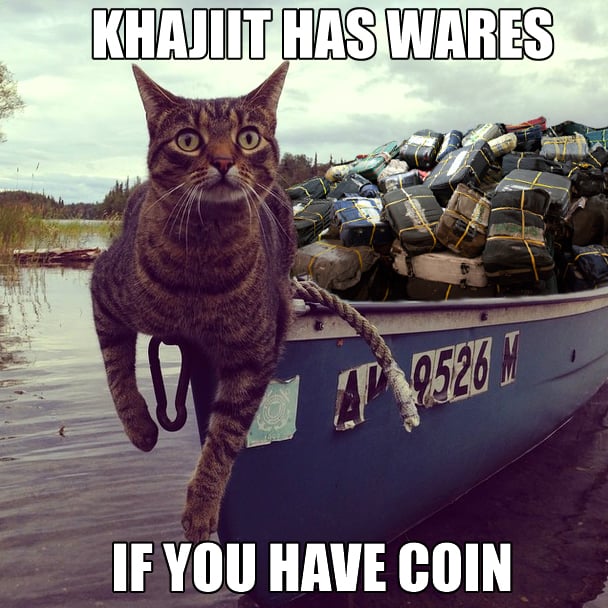 Second…parts can be a bear to find and match up properly. Piston systems aren't necessarily standardized like direct impingement systems.
If you go with one manufacturer, you're stuck with them, so make sure you choose one that has a good track record and will be around in the future.
Lastly, since there's more metal stuff above the barrel, the gun can become front-heavy. I haven't found this to be a serious hindrance, but it's a little different from your normal DI gun.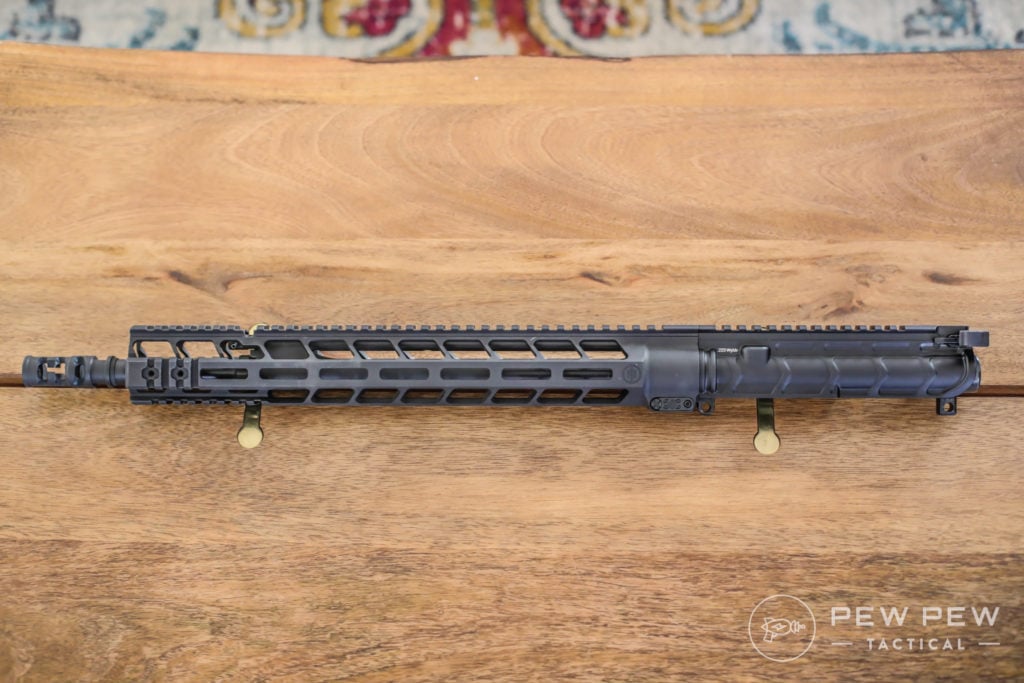 So, with all that being said, let's get into some of the best piston uppers and upper conversion kits on the market.
Best AR-15 Piston Uppers
1. POF P-415 Edge
The POF P-415 Edge packs a ton of features at its price point.
1302
at Optics Planet
Prices accurate at time of writing
Prices accurate at time of writing
This short-stroke piston upper sports a nitride heat-treated barrel, heat sink barrel nut, roller-cam pin bolt-carrier group, user-adjustable gas system, muzzle brake, a full-length M-LOK rail with QD sling points, and POF's patented E2 extraction technology.
Patriot Ordnance Factory has been making the Edge and improving it since 2002. This upper is a proven design that gets you all the premium features out of the box without needing to spend extra money on upgrades.
2. Adams Arms P1/P2 AARS/P3 AARS Uppers
The P1/P2/P3 series from Adams Arms is a great choice for a solid, reliable, piston upper.
Best Budget Piston Upper
859
at Optics Planet
Prices accurate at time of writing
Prices accurate at time of writing
Basically, the P1 is their basic entry tier upper that comes in around the $600 range. The P2 is their standard model at around $850. Lastly, the P3 is their higher tier upper designed for competition or duty use and is reflected in the near $1,700 price.
If you step up to the P2 and P3 series, you are treated with a high-quality free-floated M-LOK handguard. The P3 model even comes equipped with a carbon-fiber barrel and muzzle brake installed for those who are lightweight and speed-oriented.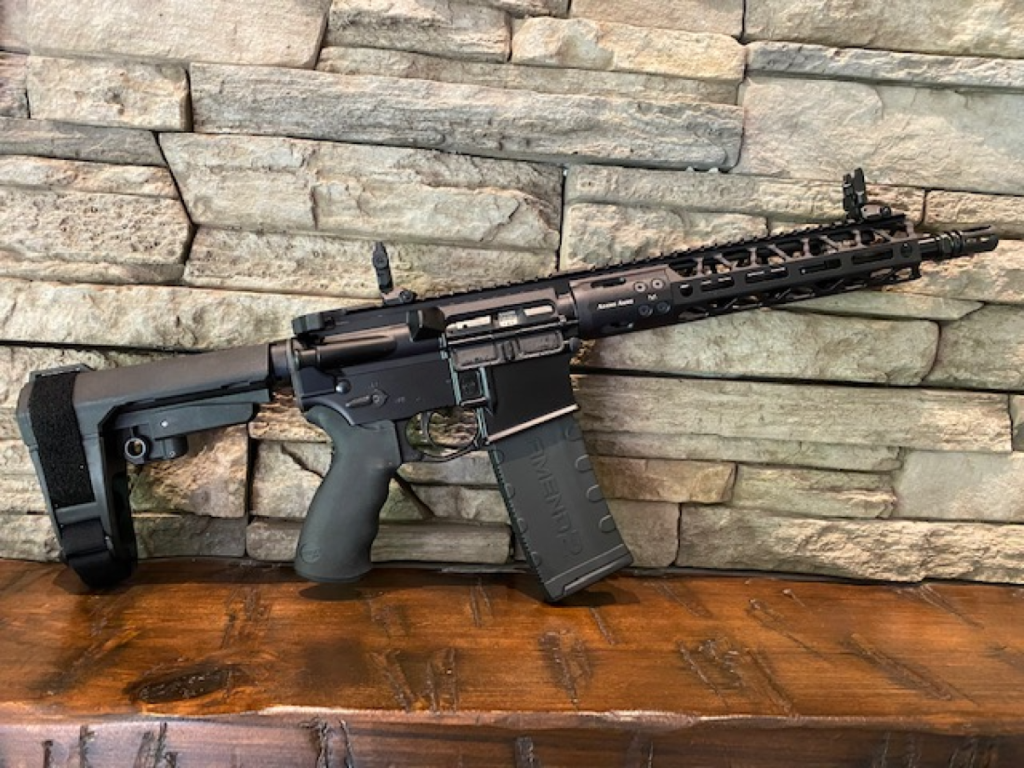 These short-stroke piston uppers function flawlessly with proper maintenance when used in conjunction with a quality mil-spec lower.
Another great thing is the mid-length gas system. I think it is the best of both worlds and splits the difference between the shorter carbine and longer rifle uppers, which makes this a bit of a Goldilocks upper.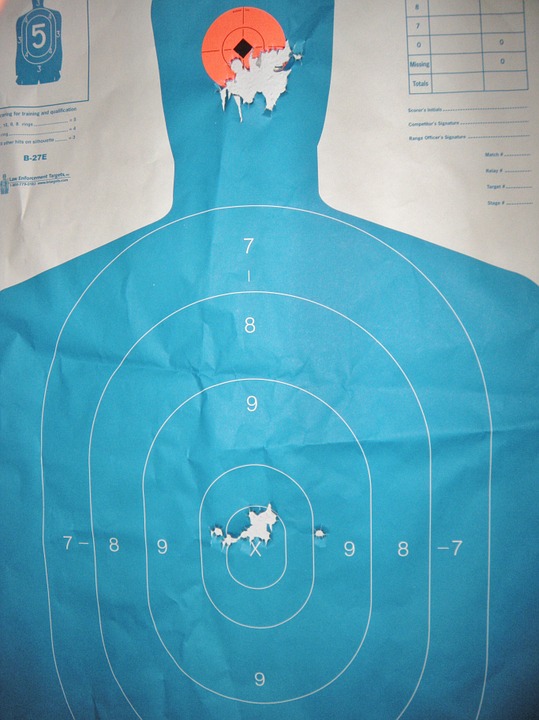 3. PWS MK116 MOD 2-M
When the apocalypse has come, and you're digging through the local gun store to try and build something that will help you survive the wasteland that our world has become, the PWS MK116 MOD 2-M is the one.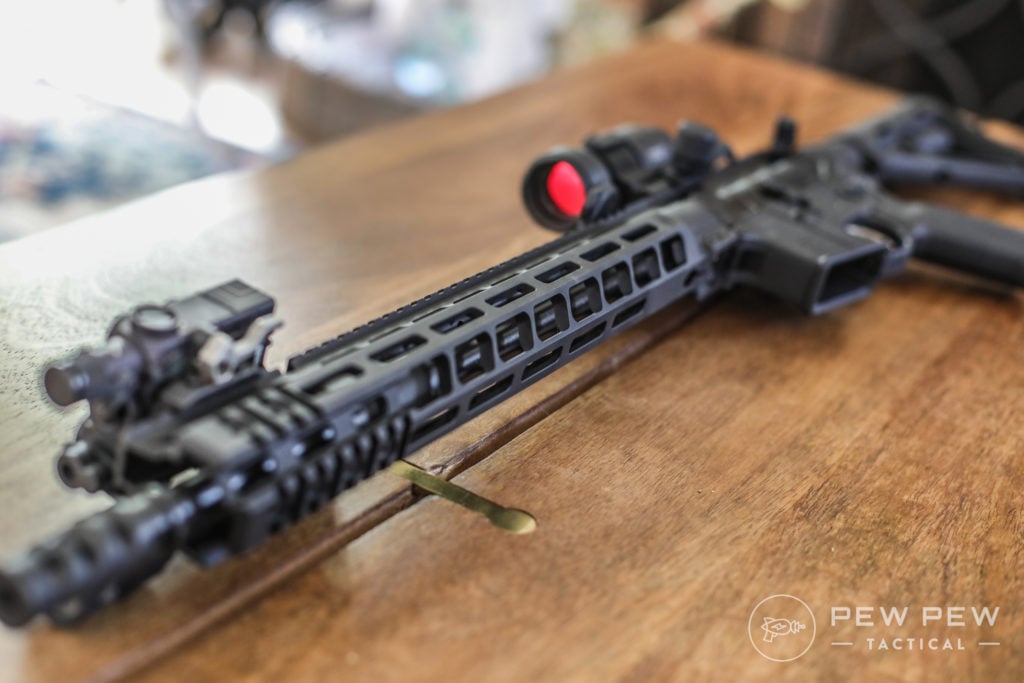 All kidding aside, Primary Weapon Systems has made what is, in my mind, one of the very best drop-in, no-fuss, shoot-all-day, piston-driven upper on the market today — they are an industry standard and a common recommendation for all the right reasons.
This upper has all the features you could possibly want, including the unabashedly cool PicLok System that allows you to use M-LOK and Picatinny attachments. It also features a 1:8 twist barrel, long-stroke piston, Radian Raptor ambidextrous charging handle, a 3-position adjustable gas system, and a muzzle brake.
1299
at Optics Planet
Prices accurate at time of writing
Prices accurate at time of writing
It also has a forged 7075 aluminum upper receiver, making it stronger and yet lighter than some competing billet receivers.
PWS rifles are known for their accuracy, quality, and reliability in the world of piston guns. If you are looking for a universal recommendation, this is about as close as you are gonna get.
What do you think of PWS? Rate them below!
4. LWRC IC-SPR Upper Receiver
Without a doubt, LWRC makes some of the best piston uppers in the business, and the IC-SPR upper is a prime example of top-tier manufacturing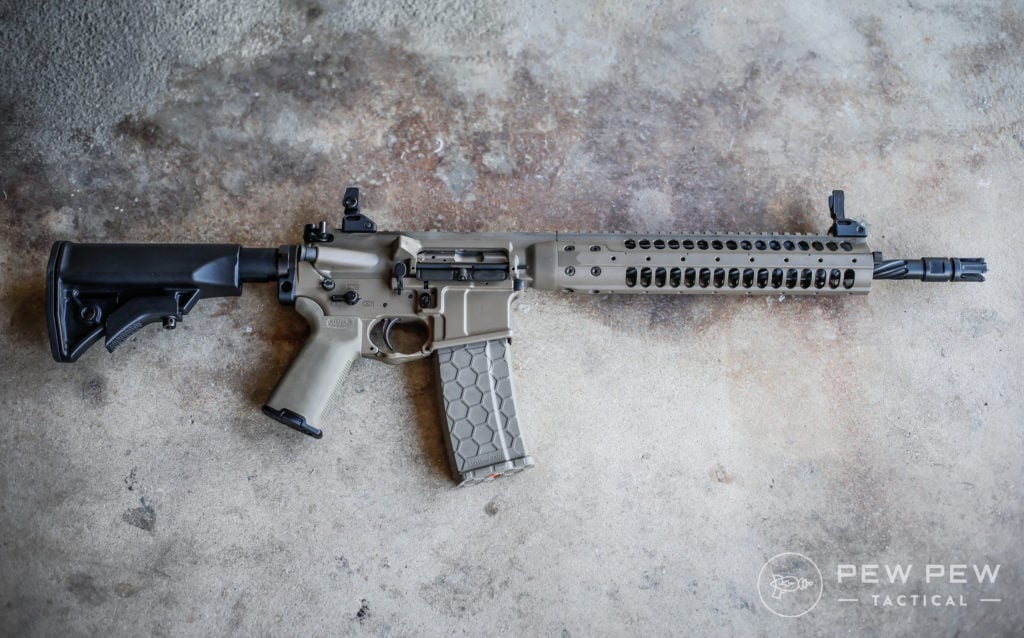 The IC-SPR upper uses LWRC's patented short-stroke piston for ultimate reliability. You also get a NiCorr treated cold hammer forged, fluted heavy barrel, a nickel-boron bolt carrier group, a modular rail system, ambi QD sling mounts, ambi charging handle, and iron sights.
All of the materials used by LWRC are meant to survive the harshest conditions while reducing wear and tear.
Best Top-of-the-Line Piston Upper
1893
at LWRC
Prices accurate at time of writing
Prices accurate at time of writing
If you want an absolute top-of-the-line piston-upper, LWRC is hard to beat.
AR-15 Piston Conversion Kits
1. Adams Arms P-Series Micro Block Piston Kit
Now, if you don't want to buy a whole new upper, there are also a number of gas conversion kits out there that will take your DI gun and convert it to a piston system.
I've tried several, and I hated all of them except Adams Arms.
Best Piston Conversion Kit
299
at Optics Planet
Prices accurate at time of writing
Prices accurate at time of writing
The Adams Arms Piston Conversion Kit will let you convert your DI upper into a piston upper with a minimum amount of fuss. Kits are available for carbine, mid, and rifle-length uppers.
I love their piston system; I've used two of their older ones, and I couldn't be happier. The newer P-Series kits cut down drastically on the weight and front-heaviness, almost to the point where you can't even tell it's a piston gun.
Coming in at around $270 to $300, this is one of the most affordable ways to dip your toes into the world of piston-driven AR-15s.
2. Superlative Arms Adjustable Piston Kit
I love Superlative Arm's adjustable gas block. In fact…it's the only one that I use now. See our full review.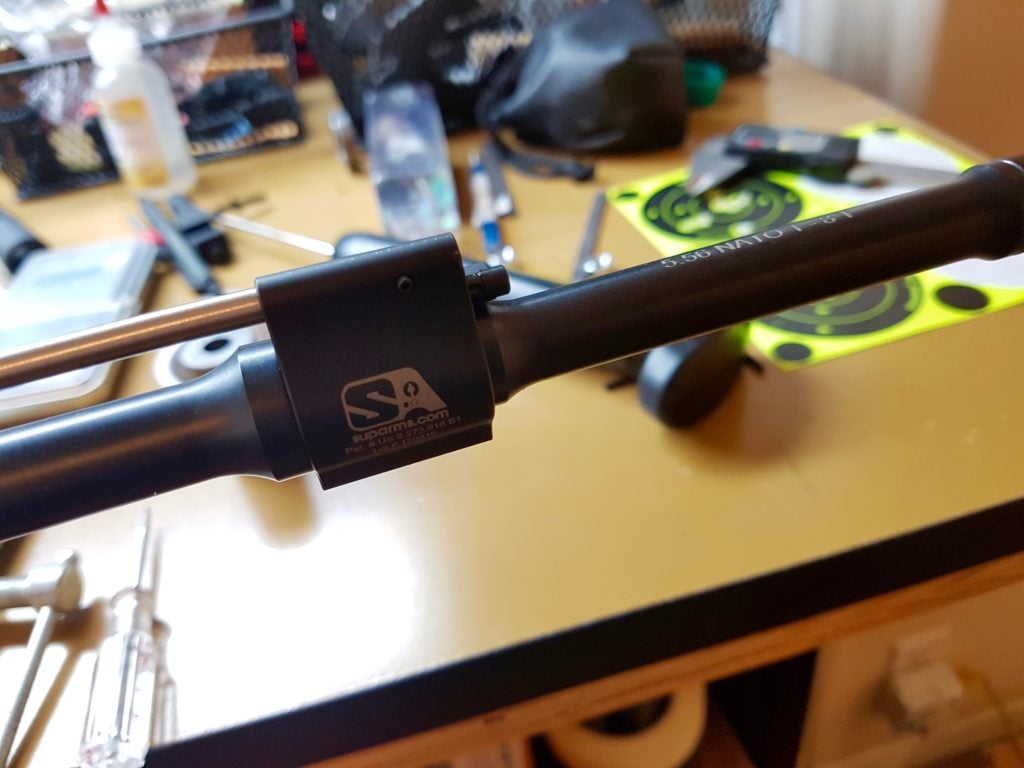 While I haven't tried out their piston system yet, I am eager to give it a shot due to it having the same rave reviews as their renowned DI gas blocks.
260
at Brownells
Prices accurate at time of writing
Prices accurate at time of writing
I also appreciate how you can easily find the different gas lengths for the Superlative, as well as pencil barrel sizes in stock.
Final Thoughts
That about does it for this one, guys and gals. I hope these recommendations help those looking for a piston-based AR-15 upper.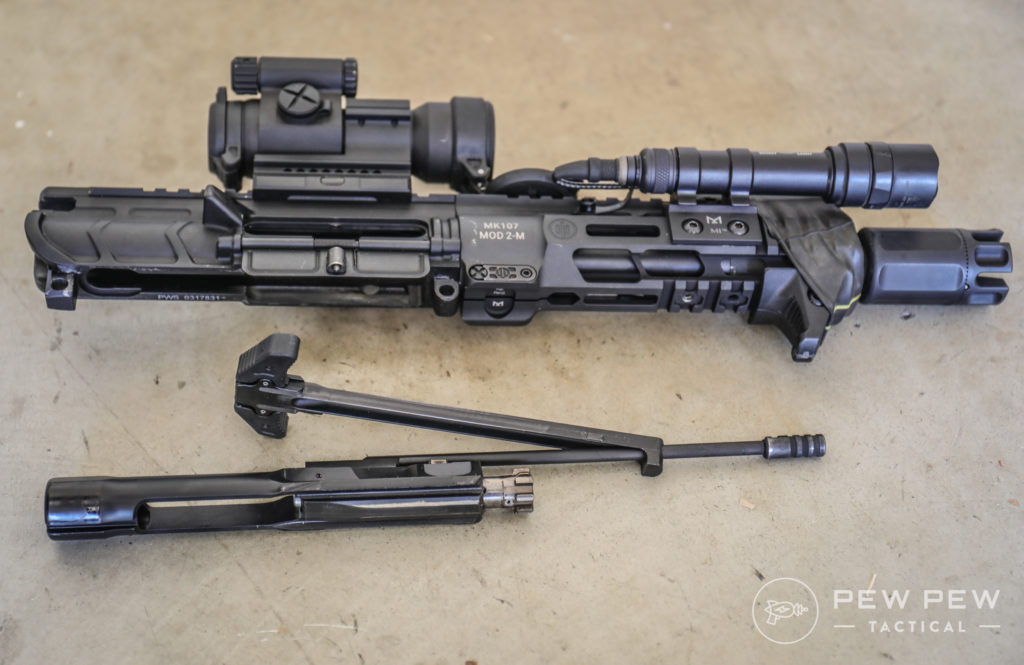 Do you use a piston upper? Did you switch back to DI? Let us know in the comments!
Want a normal DI upper? We've got our favorites in our Best AR-15 Upper Assemblies for the Money guide!