Suppressors improve the safety of shooting sports, can improve weapon accuracy, and are just awesome to have.
Choosing the suppressor that is right for you can feel stressful with the added weight of a tax stamp and federal regulation that goes into it.
But that's what you have us!
We've taken a look at a lot of the major suppressors on the market built for .223/5.56 and will give you our top picks and recommendations to take some of the stress off of you.
The NFA, Suppressors, and You
A lot of people miss the good old days.
Take 1934 for example, gas was only 19 cents! The St. Louis Cardinals won the World Series and the Three Stooges released their first short.
Oh, and the National Firearms Act was passed and signed into law.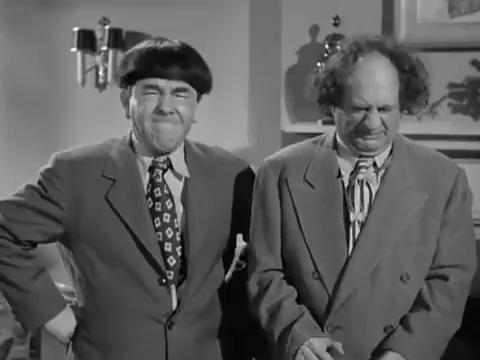 We've had a few significant changes since 1934. One example is the value of $200 dollars. In 1934 that was a lot of money and this restricted the ownership of these items to the hyper-rich ($200 in 1934 had the buying power of $3,800 today).
Two hundred dollars these days isn't pocket change, but its a lot more affordable now than it was in 1934.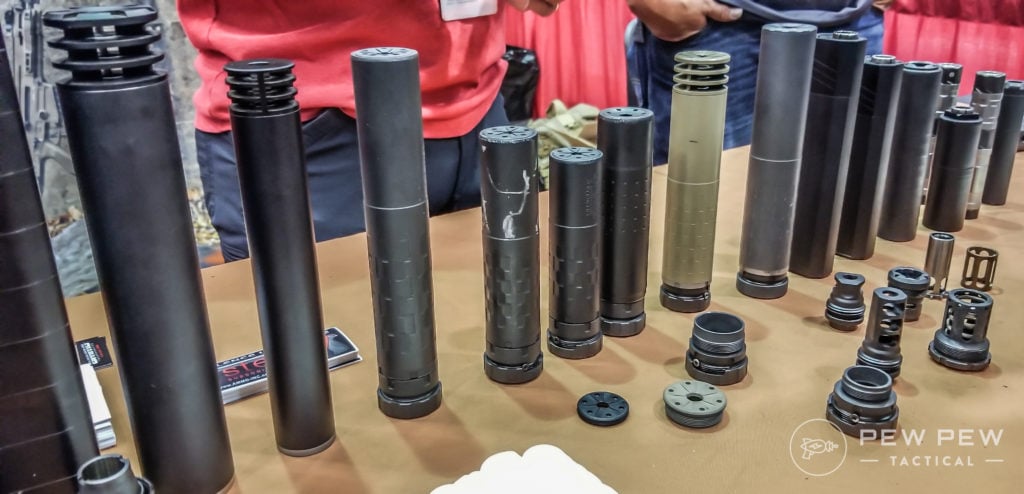 With the cost of a stamp being so low NFA items have increased in popularity. None more so than the suppressor, at least in terms of purchasing a new NFA item. Anyone can build an SBR, but making a suppressor is trickier.
A suppressor is an item that is best purchased. Getting a stamp and putting a 10.3-inch upper on an AR lower is easy. Designing a can that will work for 1,000s of rounds is not.
With this in mind, we wanted to look at suppressors for the most popular centerfire rifle round out there, the .223 and 5.56.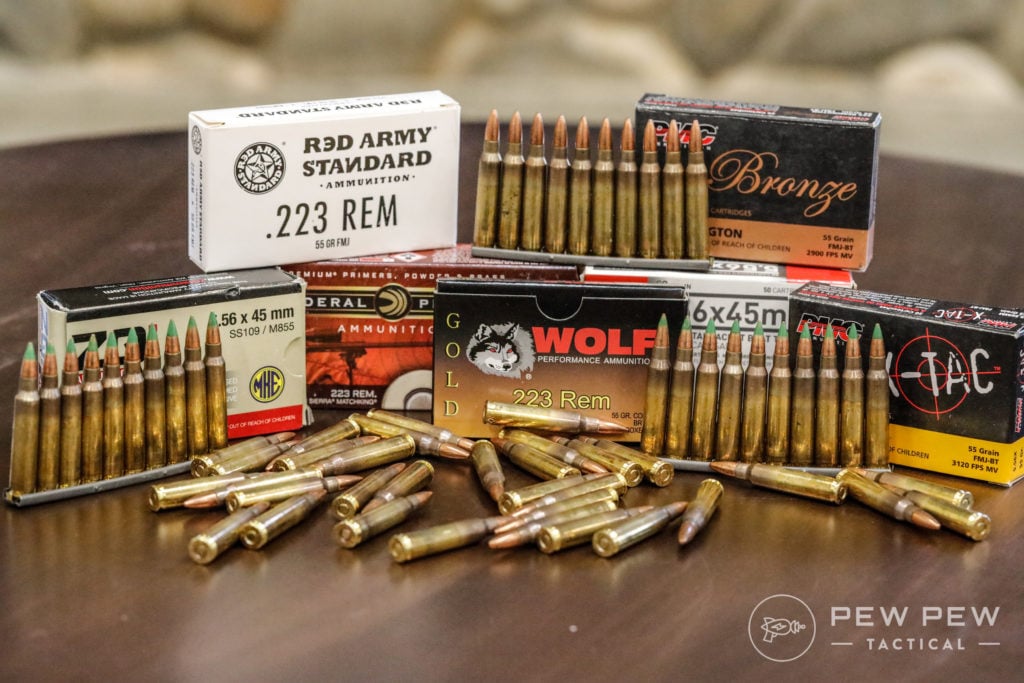 Best .223/5.56 Suppressors
1. Silencer Central Banish 30 & 223
Why only suppress your 5.56 when you can suppress from .17 all the way up to .300 Weatherby?
Check out Silencer Central's Banish 30 multi-caliber and fully modular system that does just that.
And go with a place where you don't need to leave the comfort of your home to do all the paperwork, get $99 barrel threading, a free NFA trust, AND EZ-Pay layaway.
979
at Silencer Central
Prices accurate at time of writing
Prices accurate at time of writing
Check out our full review of the Banish 30 plus our video:
But if you're looking for only .223/5.56 they also have their pure .223 model. But I'd suggest saving up that extra hundred books to get their 30 model.
849
at Silencer Central
Prices accurate at time of writing
Prices accurate at time of writing
What's your take on the Banish line?
2. Advanced Armament 556-SD
Advanced Armament Company, or AAC, is an OG company in the suppressor market and their M4-2000 is one of the most common cans. That would be an easy one to add, but to be honest, I wanted to find an affordable option.
While I wanted an affordable suppressor, I also wanted a quality model, so I went with AA. Specifically, the 556-SD.
649
at Silencer Central
Prices accurate at time of writing
Prices accurate at time of writing
To further push the affordability of the design there is a 1/2×28 Blackout Flash hider mount included. This makes sure your rifle is compatible with the AA quick detach system.
QD is like when it comes to rifle suppressors, and the included mount would normally cost you an extra hundred bucks or so.
The 5.56-SD is capable of reducing your average 5.56 round fired from a 16 inch barreled rifle by 31dB. This is an impressive amount of suppression from a can that's only 6.7-inches long. It weighs 18-ounces and is also 1.5-inches in diameter.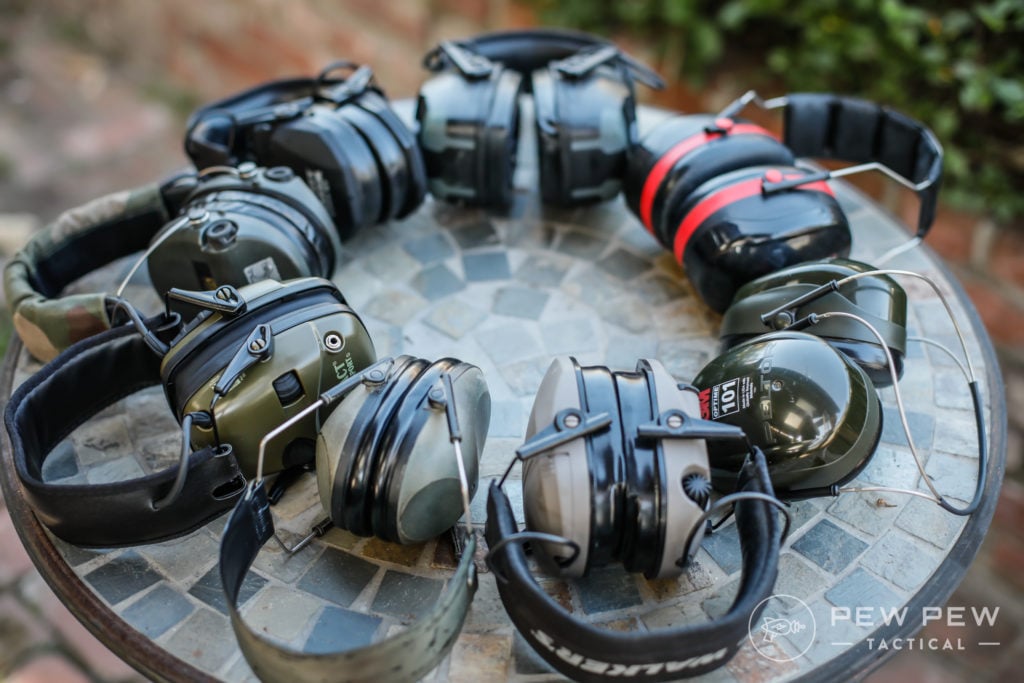 Nice feature is that it is full auto rated so feel free to mag dump through it as well. The can is fusion welded o ensure it's an incredibly strong and durable design that will last round after round after round.
It is a simple suppressor, but it does work and allows most budget shooters a quality option for a suppressor.
Surefire makes more than just lights, and their suppressors earned that Socom name. The 5.56 RC and 7.62 RC suppressors were both tested and approved for use by the United States Special Operations Command, aka SOCOM. That being said, Surefire, of course, sells them to you, the civilian.
970
at Brownells
Prices accurate at time of writing
Prices accurate at time of writing
Surefire suppressors are like their lights, exceptionally well made, durable, and reliable. They are also expensive, but the quality is there to validate the price. These cans were initially chosen for the M4 and MK 18 series of rifles. These guns are designs to be light and short for use in vehicles and buildings.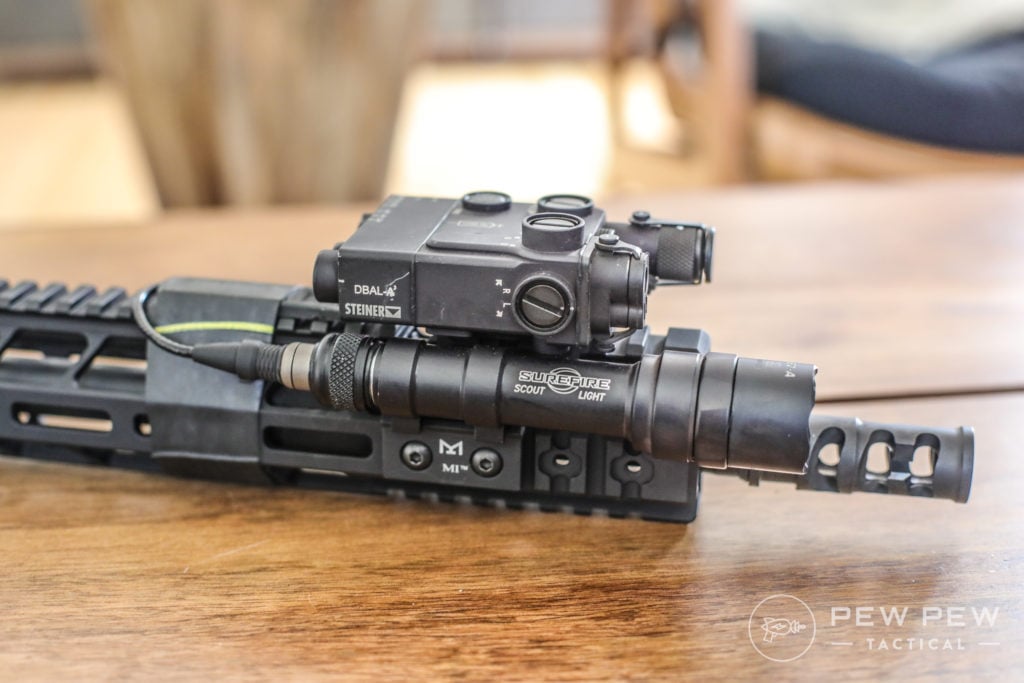 The Socom556 RC model adds only 4-inches to the gun, so the size is left alone. They are QD designs made for Surefire's flash hider and suppressor adapter. This system effectively conceals both sound and flash, a demand made by SOCOM.
Additionally, the Socom556 has internal venting to reduce back pressure, and this means less gas to the face. If you shoot ARs a lot with a can you get used that gas is hitting your face and know it's not super pleasant. The Socom can reduce that, but of course, can't completely get rid of it.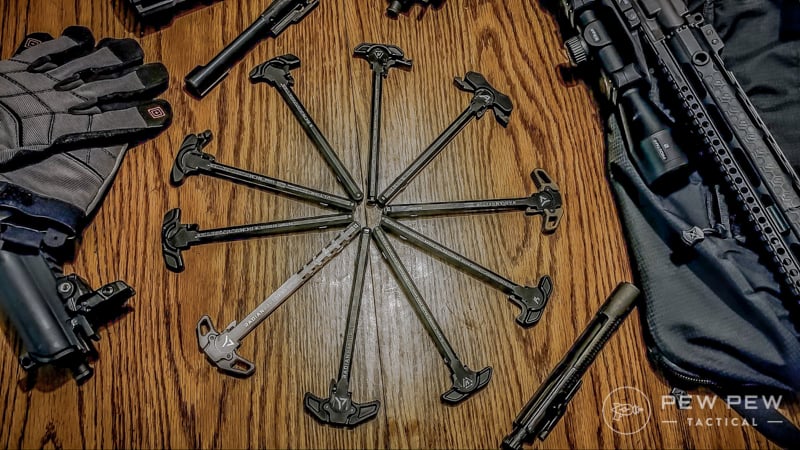 The clone market is growing, and guns like the MK 18 are constantly being cloned by builders who scrutinize every single part. The Socom556 RC is the perfect way to top a cloned MK 18. It's not a reproduction in any way, and it's the real freakin' thing.
"A Total Systems Provider." Is SIG"s newest motto say in an overly manly voice during their commercials and advertisements. SIG made a massive switch in the last few years. At one point we knew SIG for the awesome P series pistols, but then almost overnight it changed.
745
at Brownells
Prices accurate at time of writing
Prices accurate at time of writing
SIG jumped headfirst into the rifle game, the optics market, and even suppressors. SIG's suppressor series has been popular for a number of reasons. The SRD 556TI, in particular, is well known for its moderate price tag and use of titanium.
What's so great about titanium? Well, it's strong, resists heat well, and it's super light. The SIG SRD 556TI weighs only 9.8-ounces. It's also only 6.4-inches long, so your rifle stays plenty compact.
The SIG can is full auto rated, and is a bit of a fat bottom girl. With a diameter of 1.75-inches, the SIG SRD 556TI is a big bottom can. However, it reduces a 5.56 round fired from a 16-inch barrel down to 134 dBs.

This can is a direct thread model. This means it's not quick to get on or off, but no special muzzle device is needed to use it. It's a ½- 28 thread, so it's plenty compatible with most 5.56 caliber rifles. While most people are likely looking to suppress a 5.56, this would be a great choice for a bolt gun like the Mossberg MVP.
It's light and short which lends itself well to the light and short design of the MVP, or bolt actions in general. Plus the direct thread design makes it well suited for low volume guns. Yes, pun intended.
The OSS HX-QD 556k is one of the most painful things to type on a QWERTY keyboard, but it is a really cool suppressor. The 556k is 5.7-inches long and weighs 15.5-ounces and has a 1.62-inch diameter. That's all pretty standard, but what makes the 556k interesting is the OSS Flow Through design.
900
at Silencer Shop
Prices accurate at time of writing
Prices accurate at time of writing
A normal baffle suppressor creates back pressure which results in gas to the face and increases the heat of a suppressor. The flow-through design allows the gas to exit through the front of the can. The ports that allow the gas to exit generates torque which keeps the suppressor tight on the mount.
It's a neat design overall and an effective one. The HX-QD 556k model uses proprietary muzzle devices in the form of either a brake or a compensator. These QD devices utilize a torque lock system that keeps the suppressor mounted in the same position day in and day out.
The 556k design also has past the strenuous SOCOM testing requirements on the famed Mk 18 rifles. The can will bring the noise level to 139 dB with a standard AR-15. The 5.7-inch length is pretty average, but it should be noted that it only adds 3.4-inches to where the muzzle device would have ended.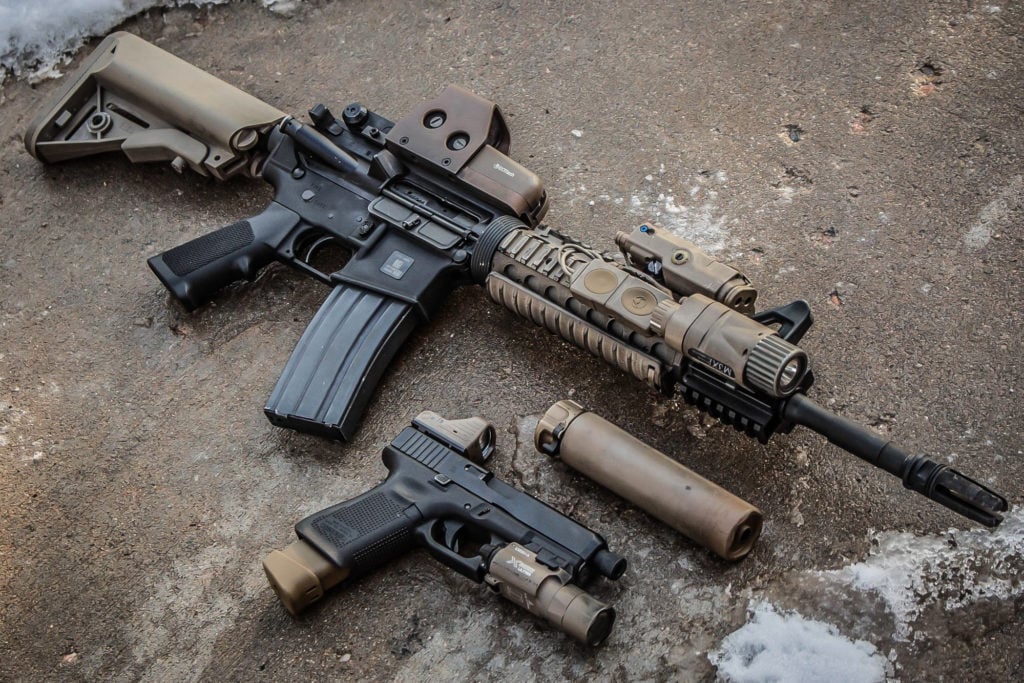 This is a short addition to your rifle and keeps things short. The OSS HX-QD 556k is a neat suppressor, and the design is patent pending and so far its the only flow through design I know. It's a durable well made, and expensive can, but well worth the cost.
The Gemtech HALO stands out for its mounting system. Instead of a fancy proprietary QD mount, or a direct thread design, it will attach to any standard 22mm NATO spec flash hider. The standard birdcage flash suppressor that comes on just about every rifle out there becomes a QD mounting point for your HALO.
750
at Brownells
Prices accurate at time of writing
Prices accurate at time of writing
This allows you to swap the HALO to nearly any rifle you have quickly. From an AR-15 to an AUG, or even a 5.56 AK. As long as the flash hider is NATO spec, it will fit. The HALO keeps things simple.
Those fancy muzzle devices are admittedly very nice and well made. However, when they cost a hundred bucks each, it's hard to buy one for all of your rifles. NATO spec flash hiders are ridiculously cheap.
The Classic
7
at Brownells
Prices accurate at time of writing
Prices accurate at time of writing
The HALO is more than a cool mount, and you are looking at a sound reduction of 31 dB from a standard AR-15. The can is a big boy at 7.2-inches long, and it weighs 21-ounces. The newer titanium models are a lot lighter, but also more expensive.
The standard HALO is quite affordable and effective. The insides are fully welded Inconel core in a stainless shell. This gives you a double layer of strength and security. This thing will last forever and ever.
7. Witt Machine and Tool Integrally Suppressed AR Upper
Why go with a can when you can rock an integrally suppressed upper on your AR-15?
Instead of threading a suppressor on your rifle the upper is the suppressor. The Witt Machine and Tool Integrally suppressed upper receiver is a self-contained system that offers numerous benefits over a standard rifle and suppressor combos.
First, the legal barrel length is 18-inches. This is quite short for a silenced gun and isn't an SBR or pistol. Second, it offers amazing sound reduction and fires a standard 55 grain 5.56 round with only 126 dB of noise escaping.
The Integrally Suppressed AR upper weighs about the same as a standard 18-inch barreled upper and about a pound more than a 16 inch barreled upper. Weight is really not an issue at 4.5 pounds.
You also get a receiver that offers less gas blowback and a durable design without any change of POI ever. This is such a cool design, and I believe integrally suppressed weapons could be the future of at least the tactical community.
The Witt Machine and Tool suppressed upper is all mil-spec design with a forward assist. You have the choice between M-LOK and Hex handguards. The handguard covers the majority of the barrel and gives you plenty of rail space.
Of course its a flat top upper for optics. The upper is complete with BCG and charging handle, and for 2K it better be. That's the downside, its an expensive item. Witt Machine and Tool is a premium manufacturer though, and it will be a high-quality piece of gear.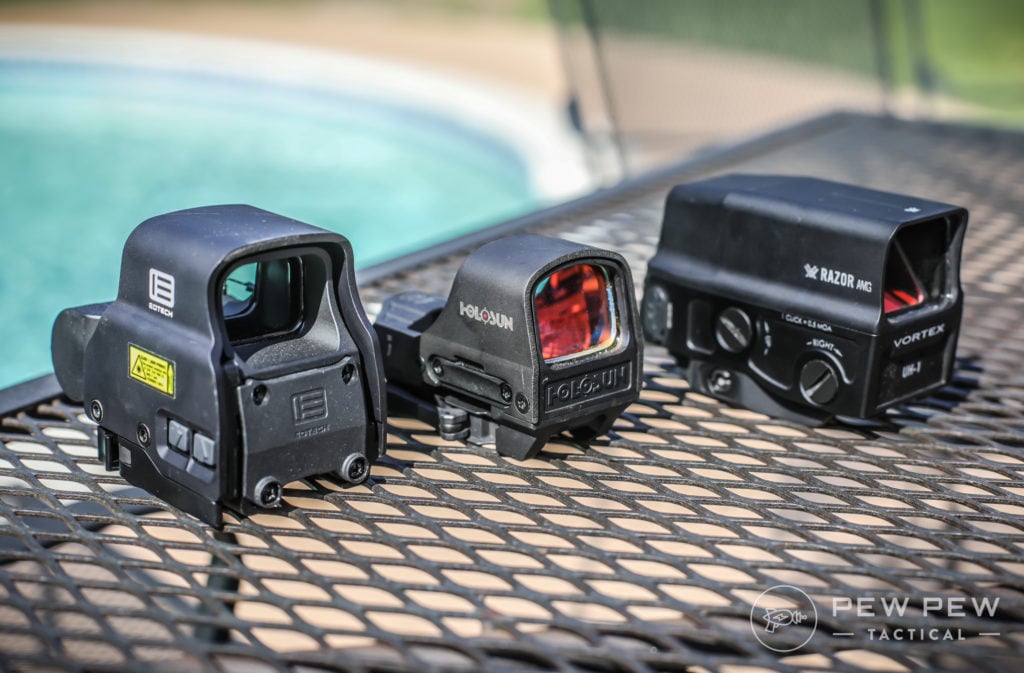 Getting Suppressed
Shooting a suppressed gun is a blast.
Especially if you start getting short with barrels and what not. A suppressor not only reduced noise but tames recoil and muzzle rise as well. This makes shooting so much more comfortable.
A suppressed gun is an addictive gun.
A suppressed rifle is perfect for hunters who want to preserve their hearing as well as their situational awareness in the woods. In terms of your neighbors, it really is just neighborly to get a suppressor and cut down on noise pollution.
Cans obviously aren't legal in all states, even with ATF approval. Hate to be the bearer of bad news, but if you live in a place that commonly bans fun stuff, then these are likely banned there. It's sad but true.
Suppressors are amazing pieces of gear for both experienced and new shooters. They are likely the most fun safety device on the market.
What are your feelings on suppressors? Your favorite 5.56/223 cans? Let us know in the comments! Not sure where to buy one…check out Best Places Online & Off to Buy Suppressors.