We've talked before about what exactly an 80% lower is, and even talked about finishing an 80% lower.  
Today, we're going to go over the best AR-15 80% or unfinished lowers out there.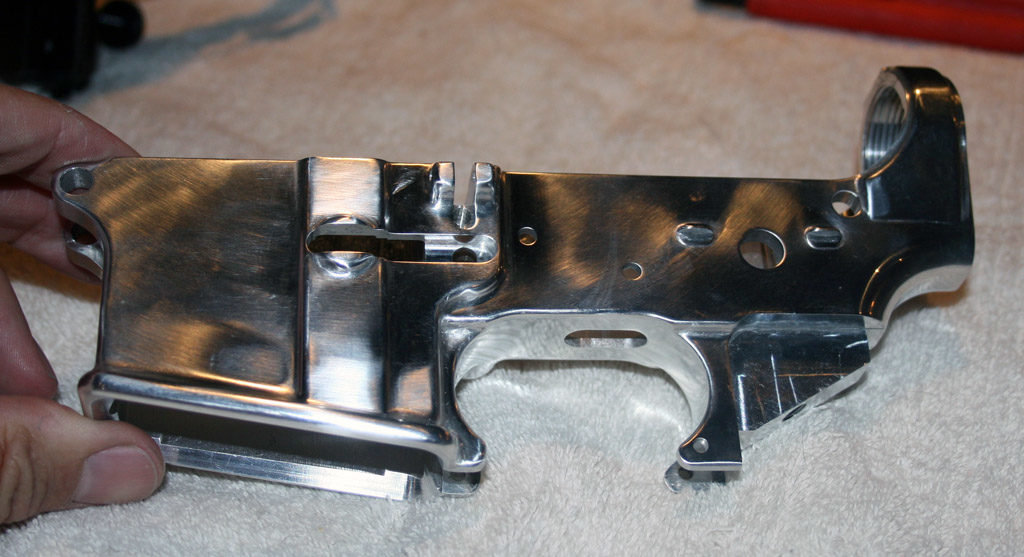 We're also going to look at some of the things to be on the lookout for when it comes to choosing an 80% lower.
Note: an 80% lower requires some pretty advanced machining, so the quality, fit, and finish of the final product is going to depend entirely on you, or the person who's working on it and their skill level.  Disclaimer.
Brief Overview of 80% Lowers
First, should really, really, really, really check out our other article on what exactly is an 80% lower.  
If you're one of those people too lazy to click links in articles (don't worry, we've all been there) you really just need to know that an 80% is an unfinished lower that is nominally sold as a "paperweight" or other novelty and not a firearm.
If you're buying a finished AR lower, you're technically buying a firearm in the eyes of the ATF.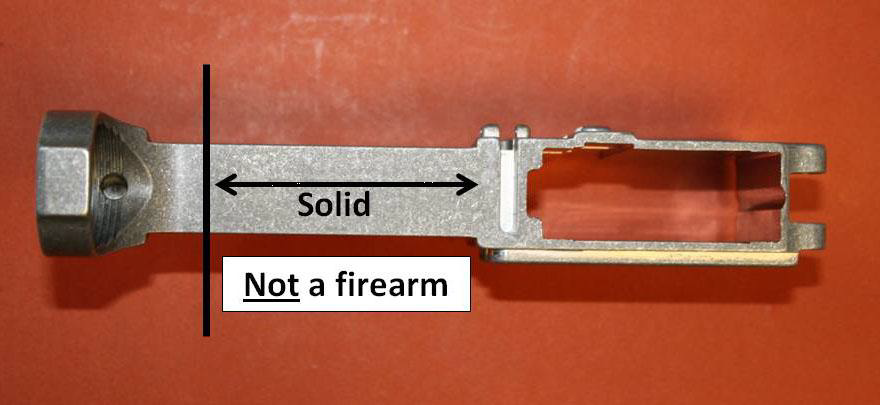 Meanwhile, an 80% lower is technically not a firearm until you finish machining it, so you can get them delivered straight to your house without paying FFL fees.  As long as you're manufacturing the firearm for personal use, and are otherwise allowed to own said firearm in your state, you're good to go.
Be sure to check out our Gun Laws pages to see if such things are legal where you are.  
Note: California compliance requires a serial number and other changes to your lower, so be super duper sure to check the laws there and in other less-than-gun-friendly states.
To finish your upper, you'll need an end mill, and a drill or drill press, and a jig or other guide to get you as you mill out the lower.  Each lower is going to require a slightly different procedure so be sure to check with your manufacturer on what you'll need.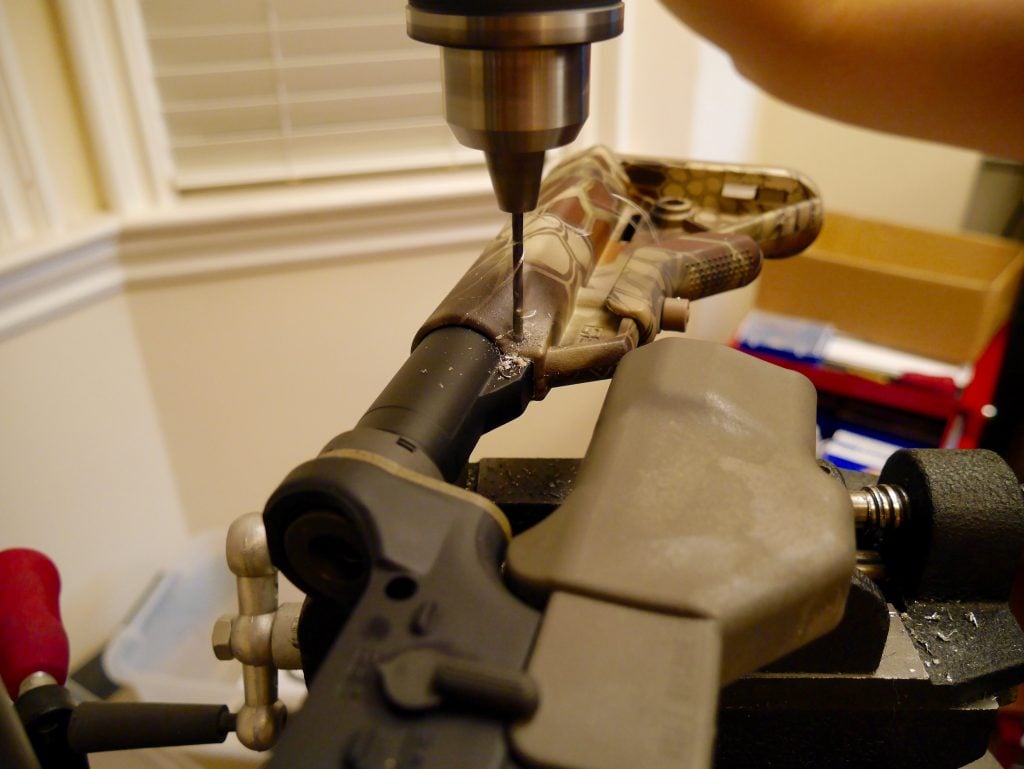 Most of them will have a free pdf or video that'll show you how to do things.
One thing to keep in mind, even if a company advertises a 90% or 95% finished lower…they still aren't allowed to get the lower and closer to completion than any other company.  
Measuring the completeness of a part like this is fairly subjective, so just makes sure you don't pay extra for that ten or fifteen percent and think you're lessening the amount of work you'll have to do later.
This is just a marketing tactic and isn't worth paying more for.  I choose not to buy from companies that advertise that way cause it's kinda shady…in my opinion.  You're a responsible (probably) adult.  You'll have to make that decision for yourself.
What Makes a Good 80% Lower?
There are a few things to consider when choosing your first AR-15 80% lower.  First, tempting as it may be, don't buy from Uncle Leroy's Backwoods Firearms.  Small manufacturers are extremely hit or miss, and often lack the precision of a larger, well-known manufacturer.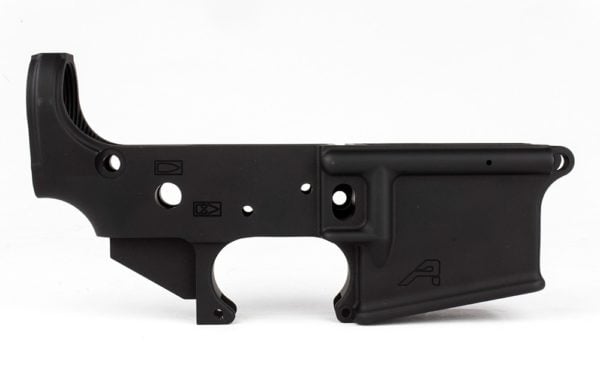 If you're on your sixth unfinished lower or have the machining background to spot a lower machined to tight tolerances vs one that isn't, maybe give the small-time outfit a try.  Or maybe you know a competent machinist that can make you one.  Then you're probably okay, just make sure they have a letter of determination that says they can sell you the thing they're selling you.
In firearms, as with most things, the "cover your ass" rule is firmly in place.
Second, for your first build make sure you're getting one that has the appropriate jigs you can purchase, or at least one they recommend you use.  The jig is going to be what lets you finish milling out the lower and making it usable without needing a full-bore CNC machine.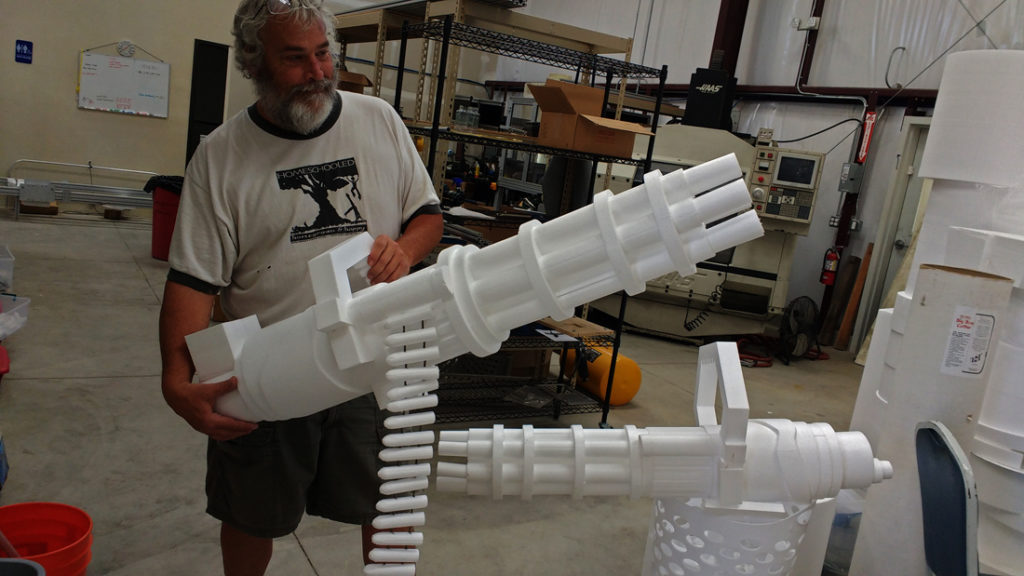 Finally, take a look at the materials used.  Polymer lowers are easier to machine, but are more prone to scratching and gouging as well as full-on breakage if you aren't careful.

Aluminum comes in two flavors, forged and billet.  Basically, the only thing you need to know is that forged aluminum is generally considered to be stronger, but for most people, it isn't going to matter unless you're going into combat, and even then it's not that big of a difference, strength-wise.
Anodized vs Non-Anodized 80% Lowers
One final consideration is the choice between anodized and non-anodized 80% lowers, assuming you're working with an aluminum lower.  Personally, I would go with a non-anodized lower because you're going to be milling out large portions of it and exposing non-anodized metal anyway.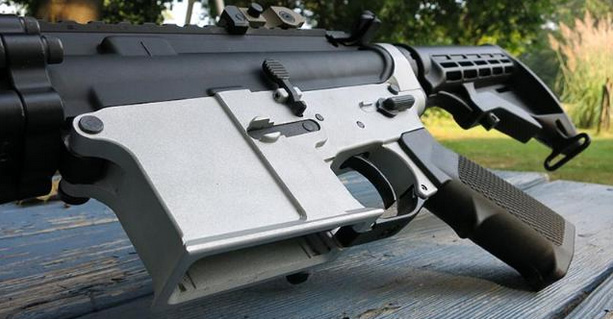 Usually, that means you're just going to have the thing re-anodized anyway so I'd just go with the cheaper option of the raw aluminum.
Of course, you don't have to worry about that with polymer as you're just exposing more of the same polymer as you're doing your machining.
Best AR-15 80% Lowers
So, here's our favorite 80% lowers, in no particular order.  These are companies that either we've tested, our that have a strong reputation online with other outlets that we also trust.
Tactical Machining is one of the big dogs when it comes to 80% lowers.  They make awesome AR-15 80%ers, as well as 1911 80% lowers, plus 10/22 80% lowers and even some .308 lowers.
They also make regular finished lowers that require an FFL like a normal firearm purchase.  These guys are on the shortlist for my first 80% build, and I'm excited to give them a try because I've heard good things about them from actual machinists who've made their own lowers.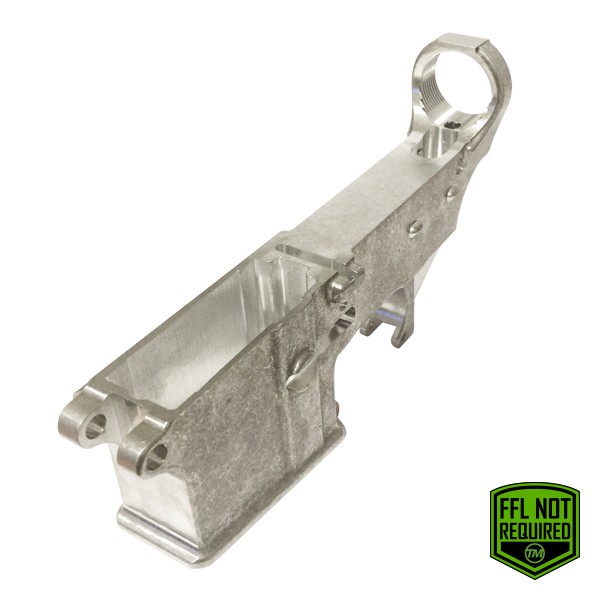 Unlike a lot of places, they also seem to have an easier time actually keeping products in stock, and you will probably have an easier time getting a hold of what you want.
What's more, they also have a number of 80% lower jigs that are perfect for putting together your build.  Trying to drill these things freehand is going to result in scratched and damaged uppers, and probably a great deal of swearing.
Go ahead and get the jig.
James Madison Tactical makes some excellent AR-15 triggers (If you guys are reading this, I'd love to formally test one) as well polymer AR and .308 lowers.
I also suspect but have been unable to confirm, that they make some of the AR parts kits that get branded and sold with other brand names.  That said, you can also get parts kits from them.
But, we're here to talk about their lowers.
Personally, I'm not a fan of polymer lowers.  It's a really stupid hangup I have that's in no way founded off anything rational.  I own Glocks and other polymer-framed guns…but no polymer framed ARs.  Maybe one day I'll change that.
If I do, it'll almost definitely be a James Madison Tactical lower.  I've heard nothing but good things from these guys, and I know several 3-Gun and Precision AR shooters that use these lowers.  I've shot some of those guns and even competed with one, and I have nothing but nice things to say about it.
Editor's Pick
99.99
at Brownells
Prices accurate at time of writing
Prices accurate at time of writing
Their manufacturing process is also really cool.  They use their own polymer-fiber blend with special care taken at common stress points to build a really cool, lightweight lower that is corrosion resistant far beyond what you'll get with a metal lower.
With a metal lower, you scratch your finish, you immediately have to start worrying about moisture on those parts because you'll get rust if you're not careful.
Not so with a polymer lower.  You'll also not have super visible scratch marks on your lower if you beat it up going through the woods or knocking it around at a competition.
Anderson Manufacturing is one of the big juggernauts of AR part manufacturers, and they bring that wealth of experience to their lowers.  With these lowers, you're buying from people who've been making AR parts of years, and who sell ridiculous numbers of the things.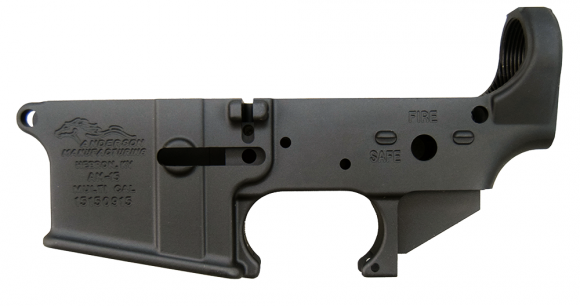 There's a certain comfort in buying from an established, reliable company.  You also get the advantage of availability that smaller shops just can't give you.  Anderson lowers are available all over the place, and chances are you can find them at a local gun shop, though "local" may be a relative term.
Personally, I've built two ARs off Anderson completed lowers, so I can attest to the quality.  These things are rock solid, and in the case of my first competition gun, have been through hell and back with no issues.
Best Value
49.99
at Brownells
Prices accurate at time of writing
Prices accurate at time of writing
If you get one of their 80%ers, and you do your part with the machining, I have no doubt that you'll end up with a reliable, well-done product.
Anderson also has a variety of finishes and designs available so you can be sure you're getting exactly what you want, which is again something you might not be able to find at a smaller outfit.  
All in all, if you want a straightforward experience with a manufacturer that has a wealth of resources and a large market presence, Anderson might very well be the best option for you.
Polymer80 is the other contender for my first polymer lower, especially if I decide to go the 80% route.  These guys and gals specialize in polymer 80% lowers…hence the name.
They also have a freakin' ton of cool colors available which is perfect if you like to personalize your builds a bit more.
For me, I like building AR's not just to shoot, but also for the mechanical challenge that comes with this type of thing.  Its really fun to take a box of parts and turn it into a working rifle that you can hunt, compete, and even defend yourself with if need be.
Author's Pick
64.99
at Brownells
Prices accurate at time of writing
Prices accurate at time of writing
The cool thing about Polymer80 lowers, besides the awesome colors, is the jig sets you can get with them.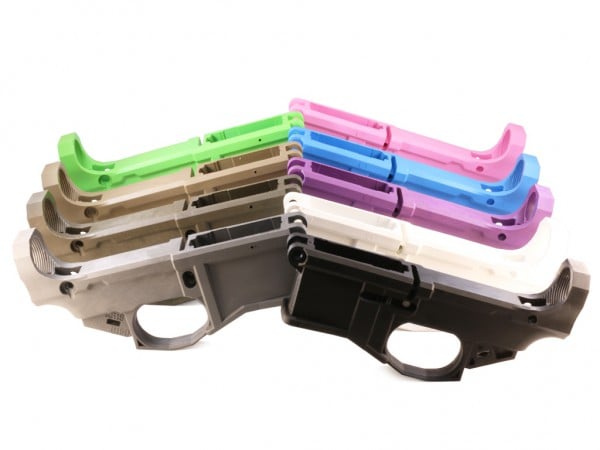 For $80, you can get the lower, the bits you need, and the jig to guide you…basically, everything but you need except for the drill.  
That,  plus a solid afternoon of work will give you a finished AR lower of your very own.  I particularly like the idea of putting together a lower of my very own with this setup.
So much so, that I think I'm going to get one for myself.  Now I just have to decide what color I want.
Parting Shots
There you have it, folks.  These are our favorite 80% lower manufacturers.  If you are looking for a truly rewarding AR build experience without having to pay FFL fees, these are the ones to go with as far as I'm concerned. 
Need to choose other parts to complete your AR-15?  Check out our AR-15 Complete Resource page.