Buying an AR-10 is easy, but grabbing one off the shelf can't deliver that satisfying feeling of knowing you built your own rifle.
Picking out an AR-10 lower can be a little daunting, but hopefully, by the end of this read, you'll be able to confidently go out and choose the lower that is right for you!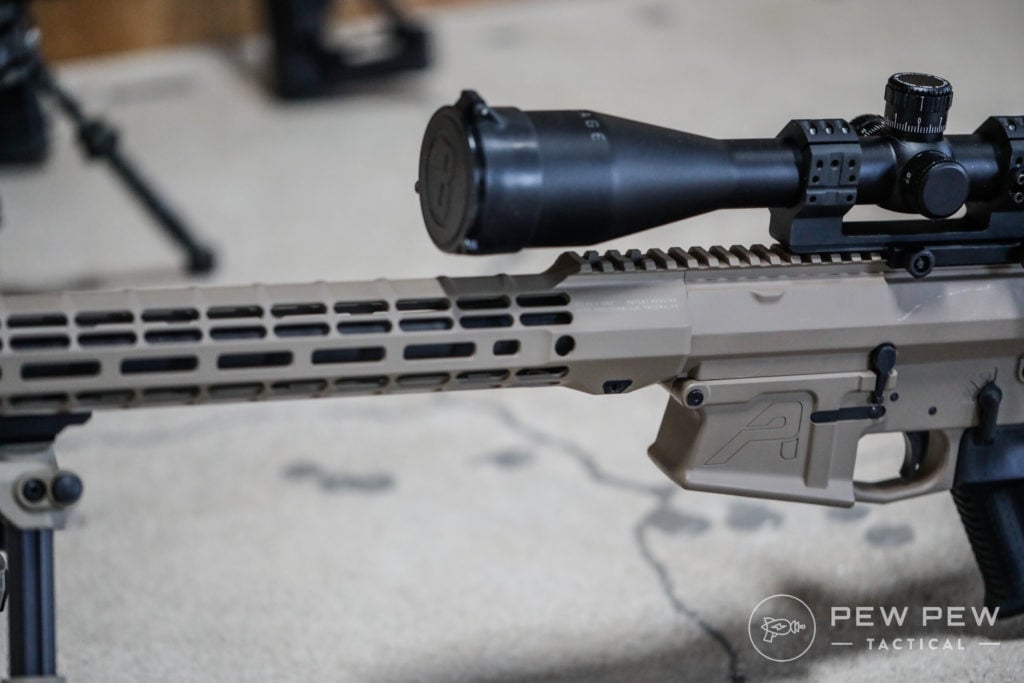 I know a lot of people enjoy building a rifle almost as much as shooting one, so being able to buy a lower and turn that into a full-functioning firearm is rewarding.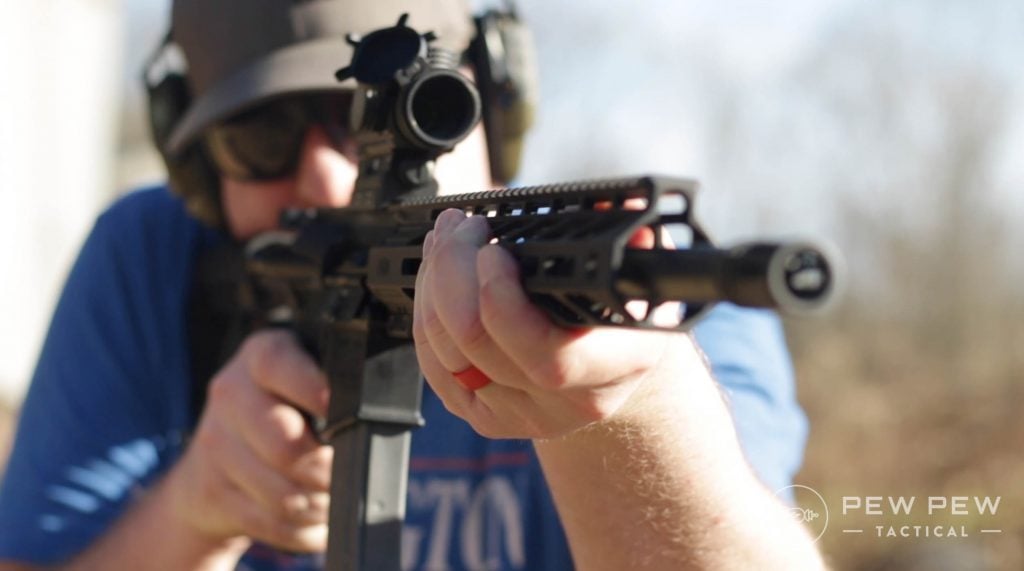 Like me, I also know many of you would rather save money and put in a little extra work to get something you really want instead of paying more for something that's almost-but-not-quite perfect.
Summary of Our Top Picks

Table of Contents
Loading...
It's Just Plug and Play, Right?
Unlike AR-15 Lowers, not everybody with a CNC machine or every major company makes AR-10 lowers. Additionally, the AR-10 was never adopted into military service — so what does that mean for you?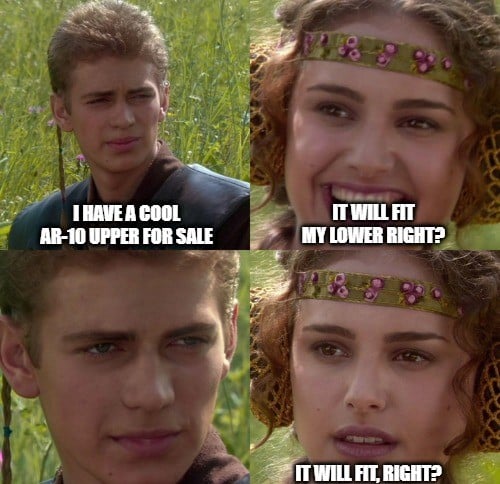 It means that there is no true standardized pattern for the AR-10 — so there's no such thing as "mil-spec" and you need to be aware of the compatibility when buying uppers and lowers.
There are two primary patterns of AR-10 lowers — DPMS and Armalite. DPMS receivers feature a rounded cut near the rear of the receiver, whereas the Armalite uses a slant cut.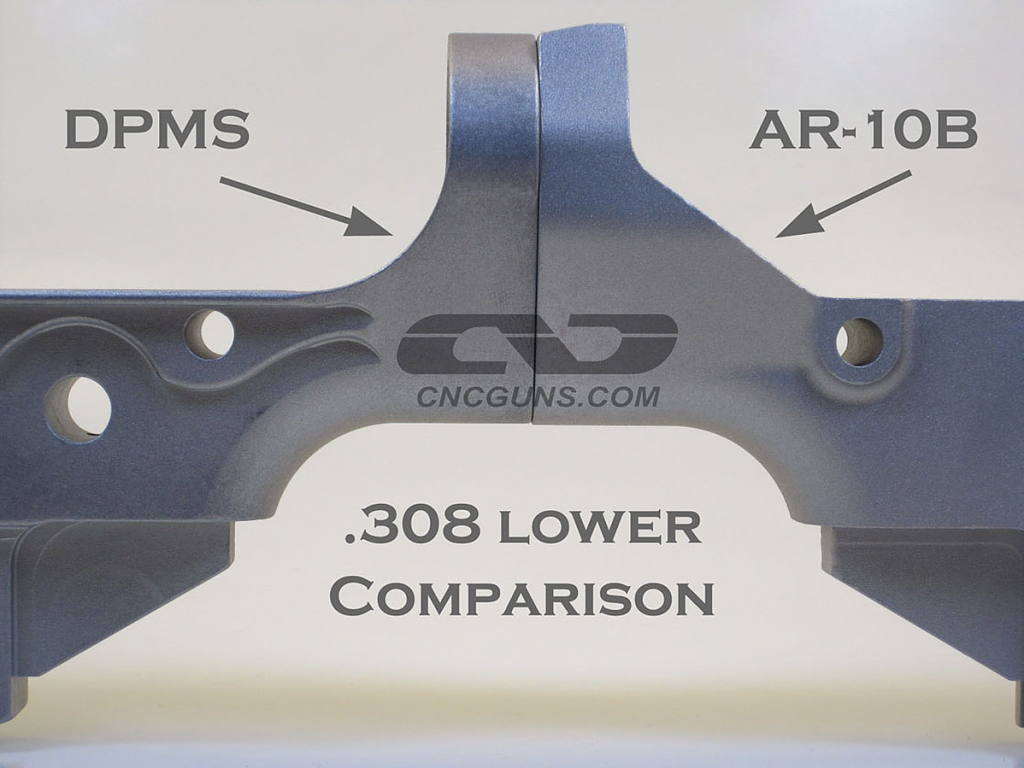 While these are the two most common patterns, with the DPMS being the most widely adopted, other proprietary lowers exist, so be sure to read each manufacturer's description carefully.
What To Look For
A modern lower from a quality manufacturer shouldn't have any problems. Machining costs are going down, and machining precision is going up, so anyone competent and properly licensed should be able to turn out a functional AR-10 lower.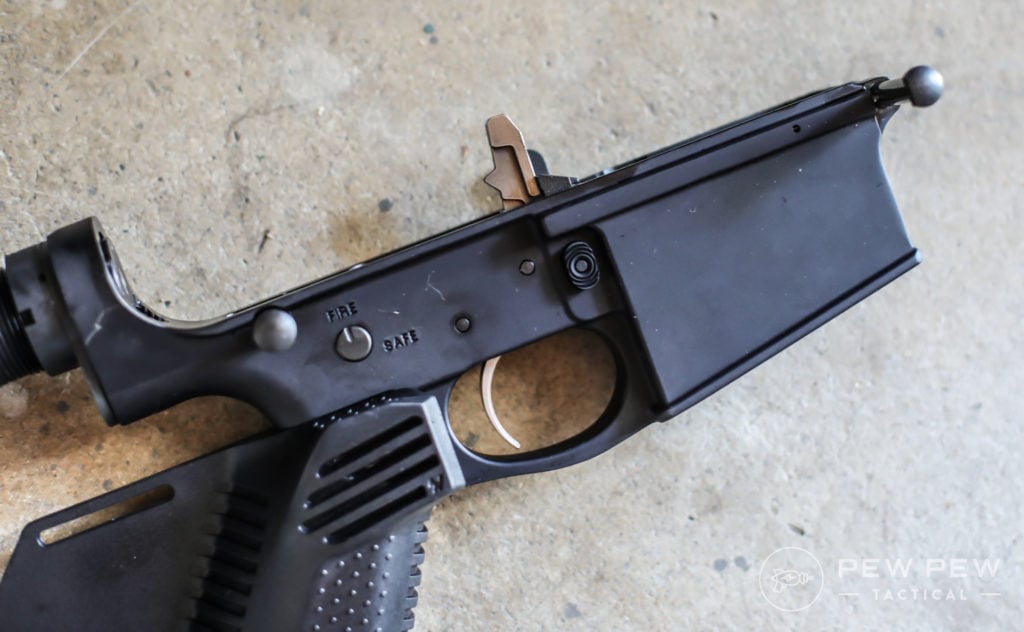 You can even buy 80% lowers without going through a dealer and finish the machining yourself at home with nothing fancier than a jig and a drill.
I typically look for forged or billet lowers. I've never found cast or polymer lowers to be as nice as the other two options, not to mention they are typically weaker. If you're going to pay the extra dosh for a more rugged lower, you may as well get one that's going to survive whatever you throw at it.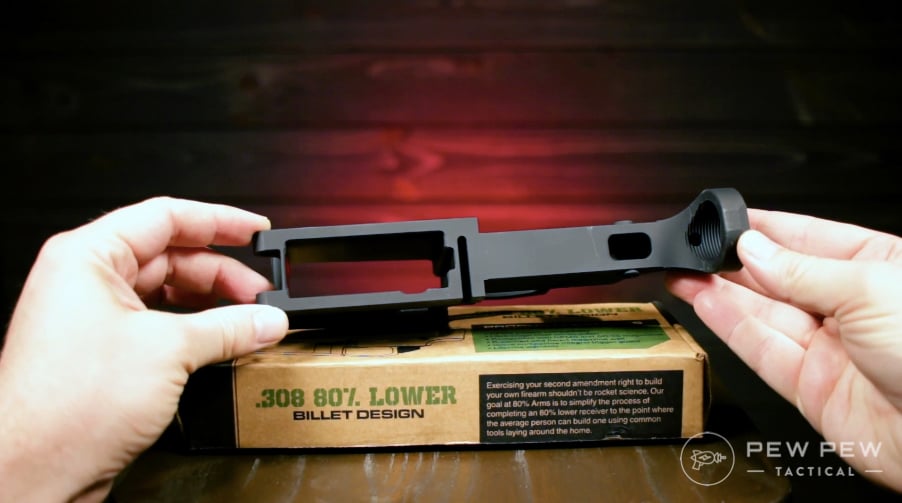 Aside from the materials, you will want to make sure you are getting all the features you may want. Comforts like ambidextrous controls, flared magwells, and match triggers may be worth a look — but beware, as the cost of what you want can add up quickly.
So, if you're looking to build an AR-10 from scratch, or at least build a complete lower, here are some lowers to take a look at.
Best AR-10 Lowers
1. Aero Precision M5 Lower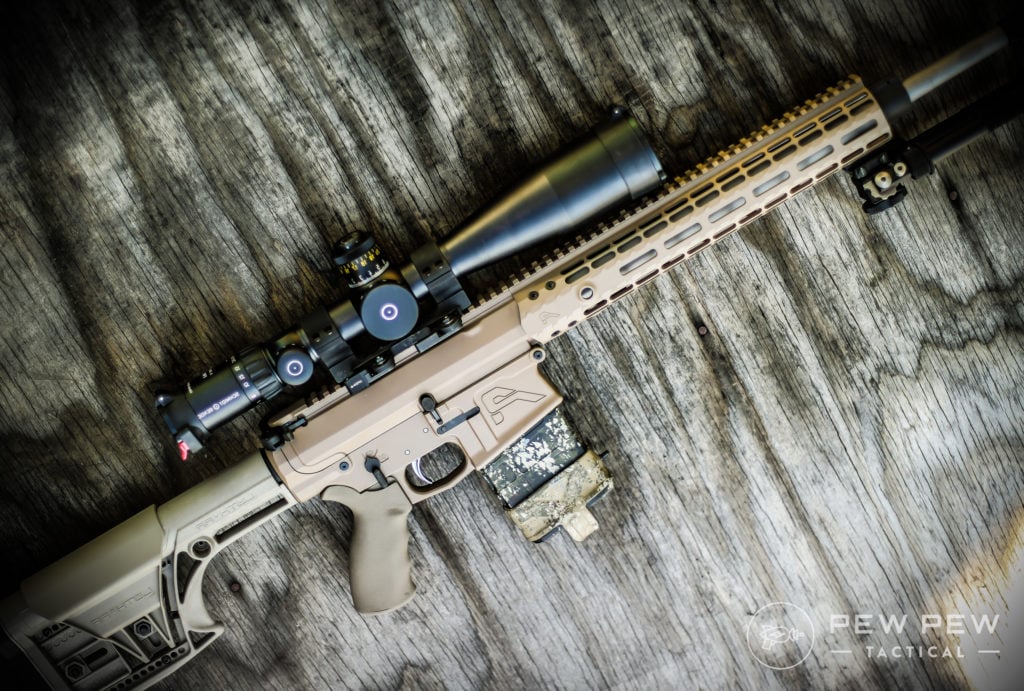 I have made no secret that I love Aero Precision's stuff. I've used their uppers, lowers, bolt carrier groups, and handguards extensively, and the only complaint I have is that I sliced my finger on a random staple on one of their packages once.
The Aero M5 Lower features an integral trigger guard for strength and a flared magwell. It also has a polymer tension screw that lets you adjust the fit of your upper and lower to eliminate wobble.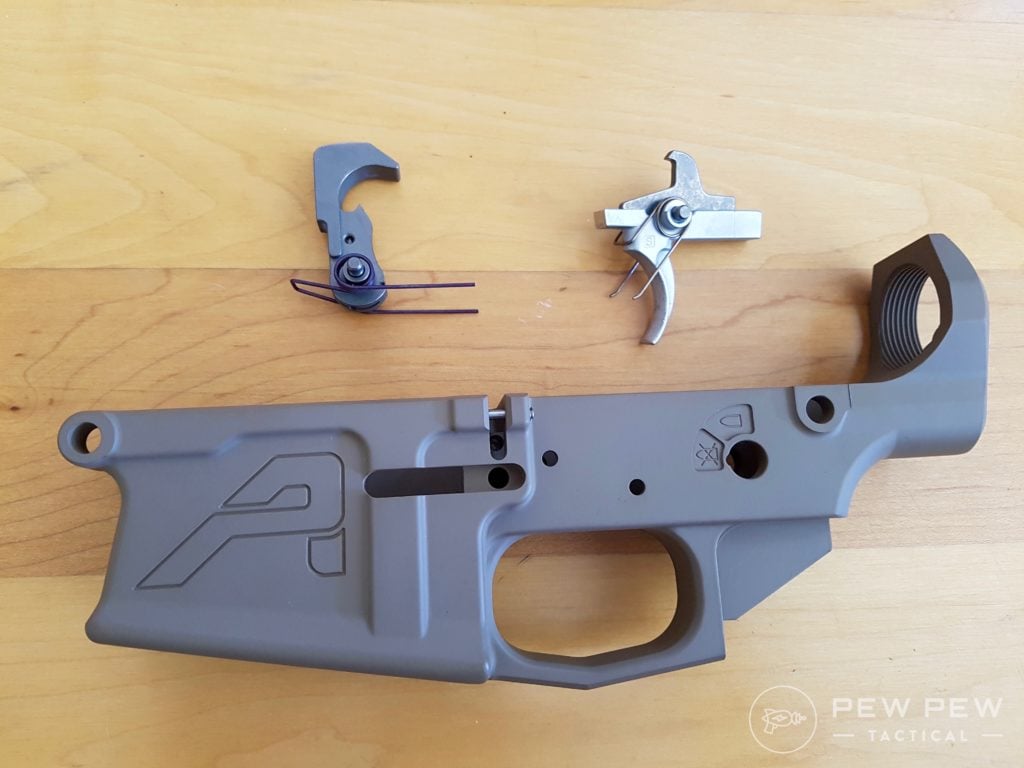 The Aero M5 utilizes the DPMS pattern and works with easy-to-find AR 308 parts and mags, giving you plenty of aftermarket options to cover all of your needs.
I've never once had an issue with an Aero Precision product, and I have two rifles with almost 5,000 rounds each through them.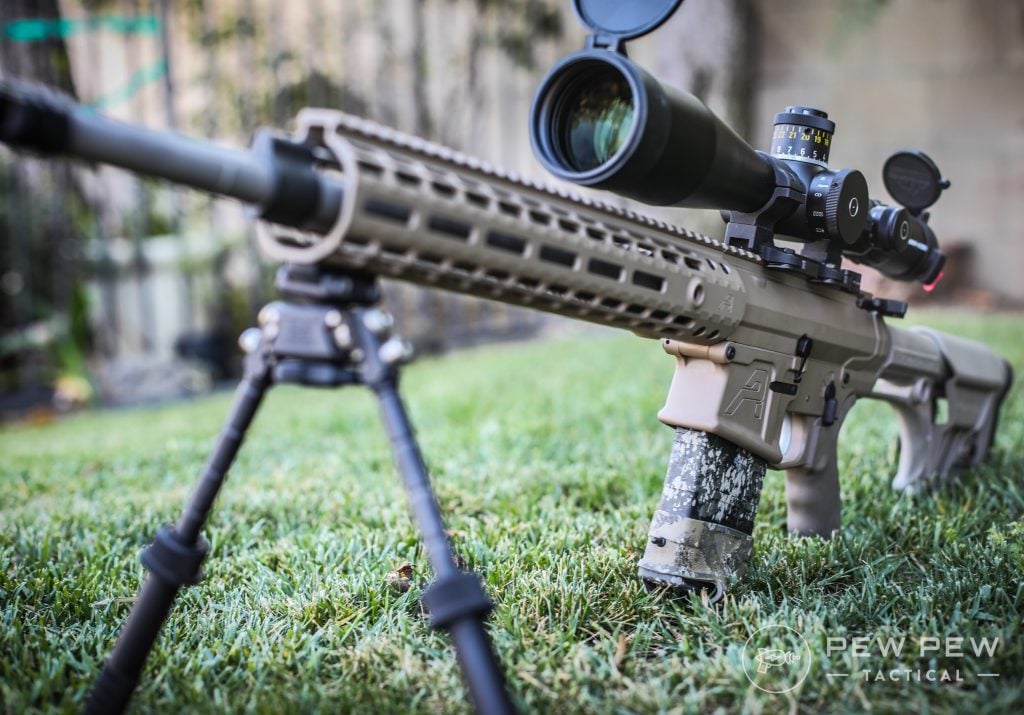 For someone like me with lots of access to lots of guns, it's rare to have guns that I come back to over and over. My Glock 19 and two Aero competition guns have been the exception to this rule.
At $119, the Aero M5 lower is an excellent value from a company with a well-earned reputation.
Best AR-10 Lower
174
at Aero Precision
Prices accurate at time of writing
Prices accurate at time of writing
What do you think of this Aero lower? Let us know by rating it below.
2. Seekins Precision SP10 .308 Receiver Set
When you build rifles, sometimes you just want a complete setup that requires as little work as possible while still leaving yourself the room to slap in all the parts you really want.
Enter the Seekins Precision SP10 308 Builders Kit.
This kit will allow you to get a perfectly mated and matched upper, lower, and handguard all at once.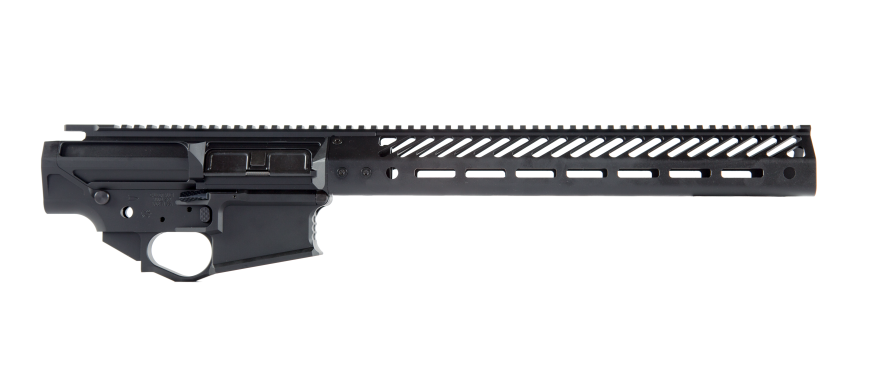 If there's a part I need for a rifle that Aero doesn't make and Seekins does, it's probably going to be a Seekins part that ends up on my gun.
Seekins is one of the top manufacturers in the industry. Glen Seekins and his company have been making great rifles and parts for many years, and this receiver set absolutely reflects that.
Honestly, from more than a few feet away, you could be forgiven for thinking the upper, lower, and handguard were all one solid piece.
I will say that because of the exacting nature of Seekins machining, you may have to spend more on your upper if you go with one of their lowers and want something with minimum fitment issues.
Of course, these issues can be eliminated entirely if you buy all your major parts at the same place.
Also, if you're reading this and suddenly jonesing for a completed rifle, worry not! You can buy a completed rifle made with all Seekins parts where available, and the fit and finish are as good as any in the industry.
995
at Seekins Precision
Prices accurate at time of writing
Prices accurate at time of writing
3. LMT .308 MARS-H Stripped Lower Reciever
If you already know you want to throw down some serious cash for a serious rifle, look no further than the LMT .308 MARS-H lower receiver.
LMT has a long history of extreme attention to detail, top-notch quality control, and innovation, which have netted them military contracts over the years.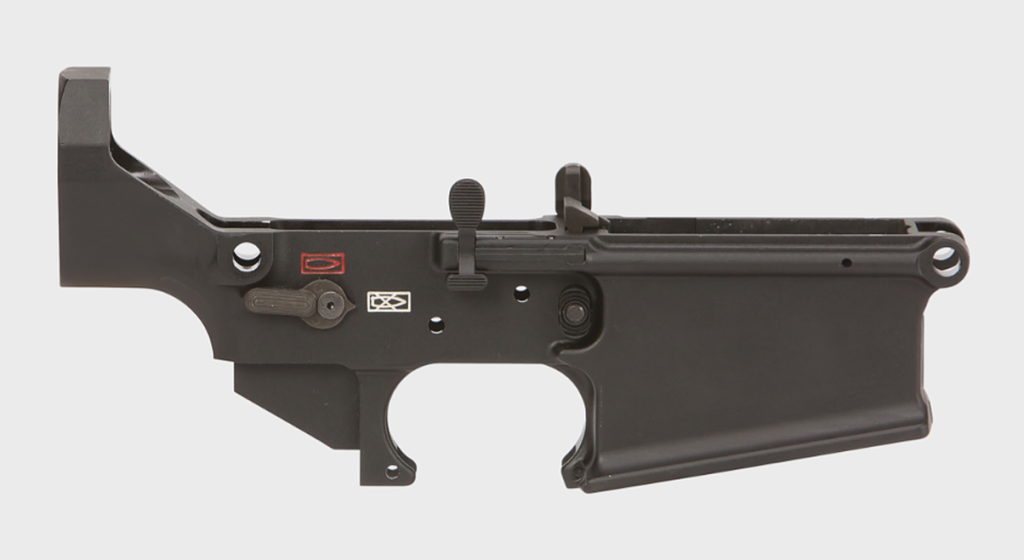 Aside from the outstanding build quality, the MARS-H stripped lower is fully ambidextrous, setting it apart from the other lowers on this list.
This means you get an ambi bolt catch, mag release, and safety selector already installed. Just add the trigger and stock components of your choice, and you are in business.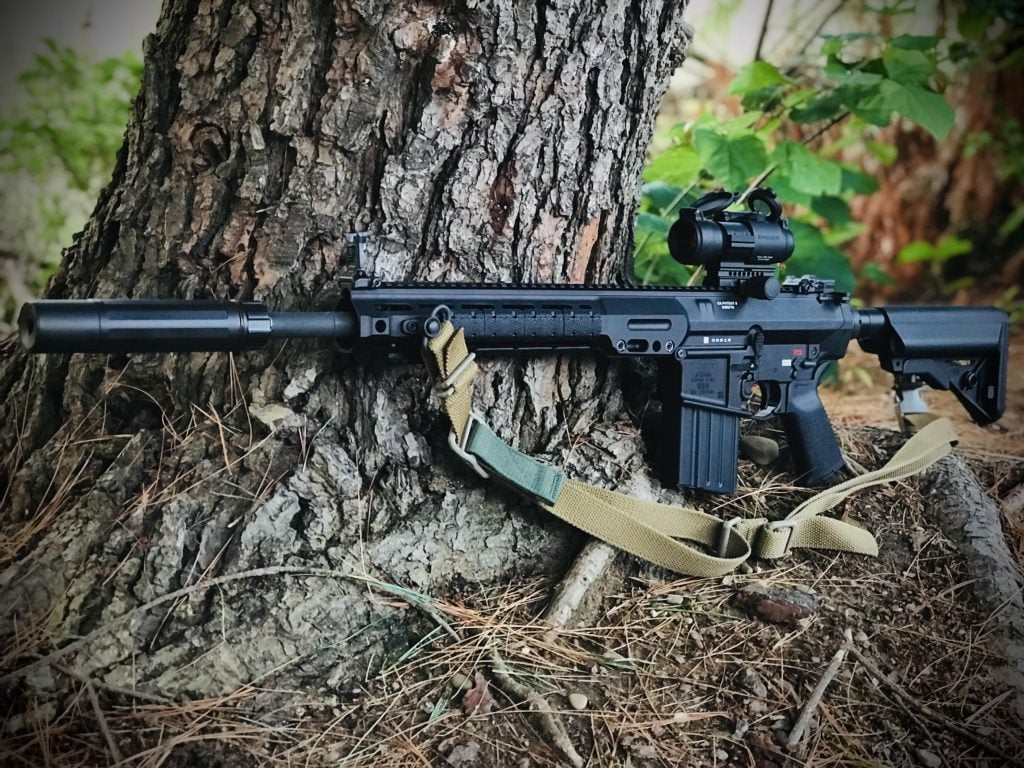 While the LMT is one of the undisputed best AR-10 lowers on the market, it does come with a few caveats…
LMT only guarantees the fit of their own uppers on their lowers. Other uppers may fit and function, but you will need to check before mixing and matching.
Fitment aside, the other thing about the MARS-H is the price. With the stripped lower coming in at around $485, it is one of the more expensive options on the market.
That said, you get what you pay for, and this bad boy is truly operator tier.
Best High Tier Lower
485
at Primary Arms
Prices accurate at time of writing
Prices accurate at time of writing
4. PSA GEN 3 PA10 Complete MOE EPT Lower
If you want a solid, functional lower at a great price, Palmetto State Armory is your huckleberry.
We've reviewed their PA-10 in both .308 Winchester and 6.5 Creedmoor, which were amazing rifles for the money.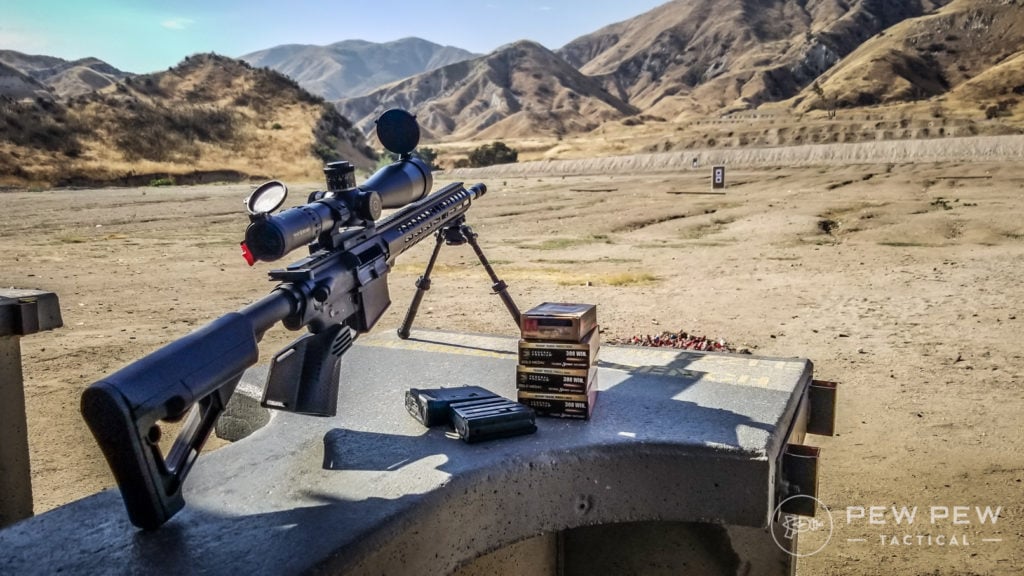 In general, PSA is a fantastic place to look for affordable guns and parts in general (I think they have some black magic voodoo involved in their low prices).
Despite the low cost, PSA's in-house brand is perfectly serviceable and totally adequate; you just lose out on some of the bells and whistles of more expensive brands.
Oh, and did I mention it's a complete lower? That means Magpul stock, overmolded grip, integral trigger guard, PSA's enhanced polished trigger — the whole deal. And it is all yours for about $240.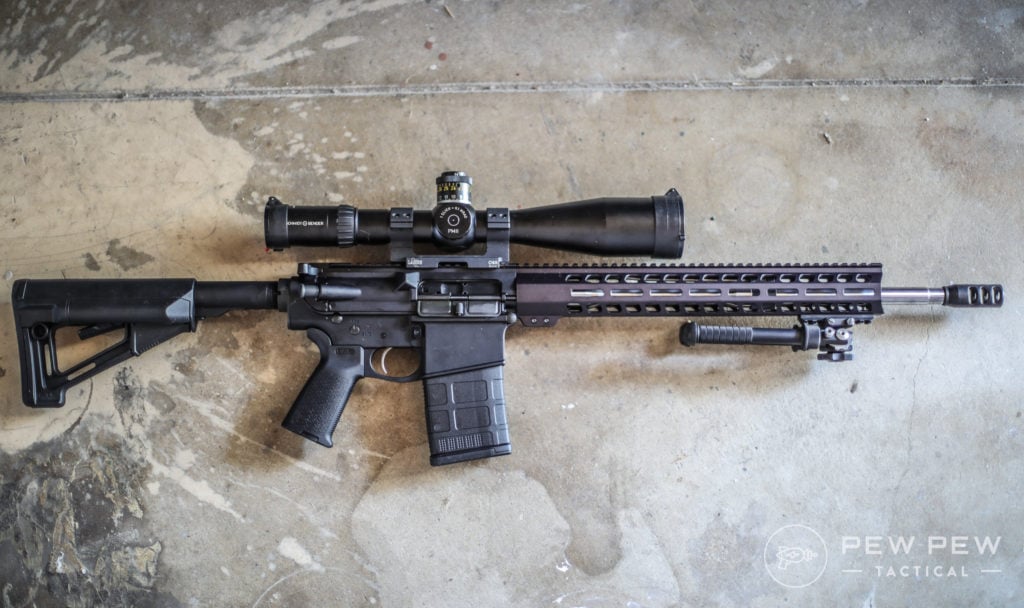 Even in its completed state, it's still cheaper than many stripped lowers on the market and certainly cheaper when you compare the prices of other completed lowers.
Make no mistake; you absolutely should not sleep on these guns and lowers, even though they are cheaper than the competition. Is the machining as tight, or will it beat out a $2,500 build? No.
Will it go bang every time and still get you solid accuracy? Absolutely.
Best Bang for Your Buck
240
at Palmetto State Armory
Prices accurate at time of writing
Prices accurate at time of writing
Although there are reports of successfully mixing different uppers and lowers, PSA technically uses a proprietary pattern, so sticking to PSA uppers might be your best bet.
With extremely budget-minded pricing, you can even conceivably snag both a .308 and a shiny new 6.5 Creedmoor version — for around the price of a single rifle from another manufacturer.
Final Thoughts
Hopefully, this helps you in your quest to find the perfect lower for your next build.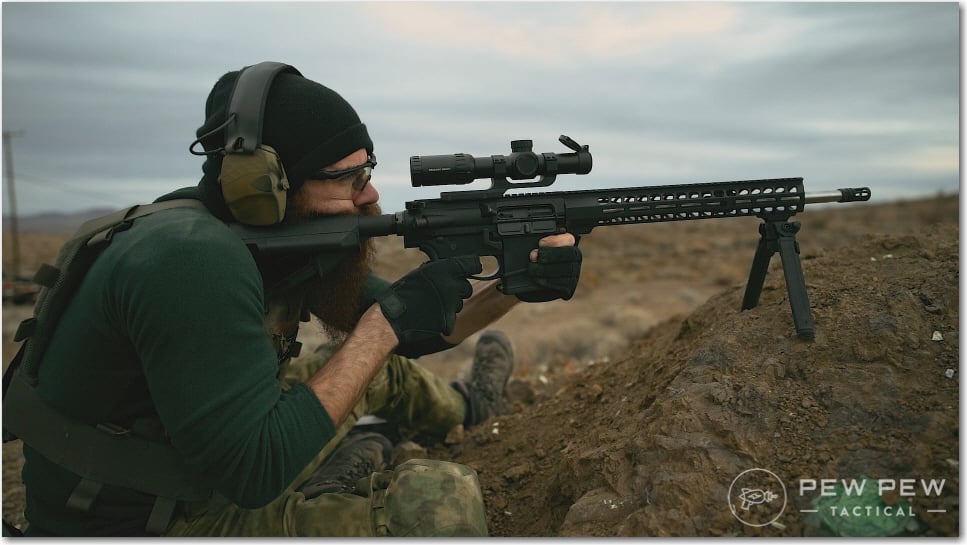 Looking for other parts for your build? Check out our review of the best AR-10 barrels! Want to skip the build process altogether? Check out our list of the best complete AR-10 rifles!