We know what you're thinking right now:
Why are some AR-15 lower receivers $45 and some $200+?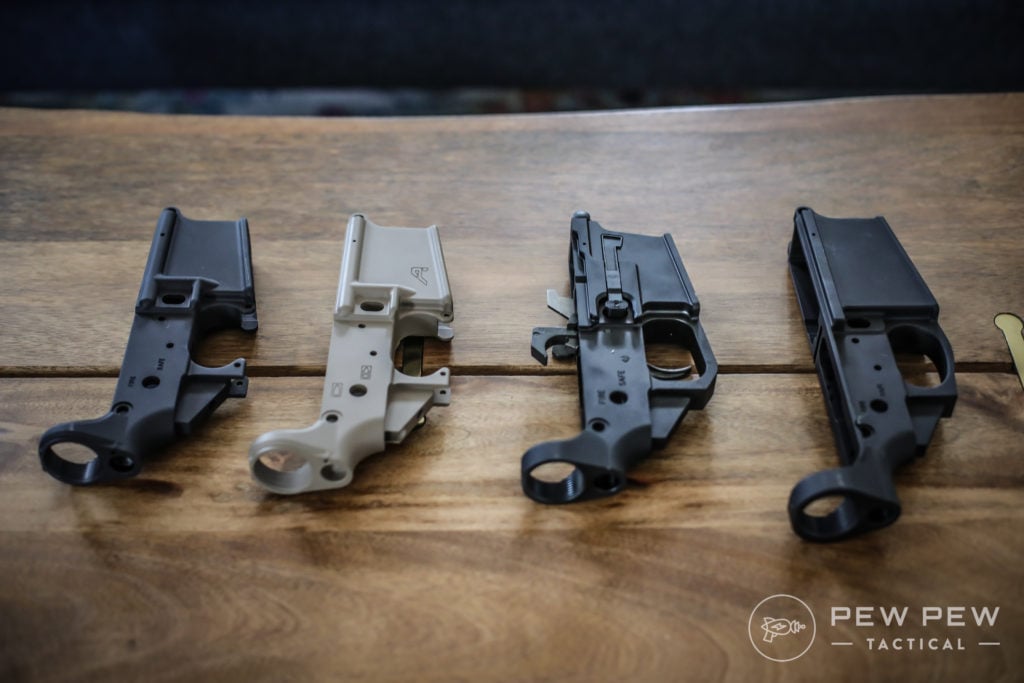 How do I know what's the best for me?
It's not as intimidating as it seems, so don't worry!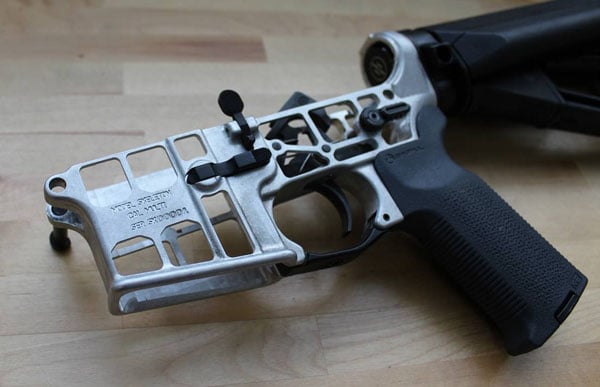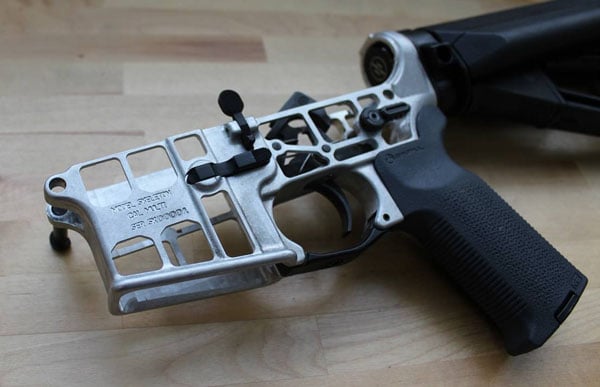 We're going to cover the differences in manufacturing, materials, and weight to help you pick the best lower for your budget and build.
Table of Contents
Loading...
Manufacturing Processes
The overwhelming majority of lower receivers are made of aluminum.
While there are other options such as steel, titanium, and polymer, we'll only focus on the three ways aluminum is made into an AR-15 receiver.
But first, what are those numbers in front of the aluminum?
6061-T6 vs 7075-T6 Aluminum Receivers
There are two types of aluminum alloys that are used in making lowers. 6061-T6 and 7075-T6.
So, what's the difference?
Simply: strength and corrosion resistance


7075-T6 is nearly twice as strong as 6061-T6. Naturally, there will be a cost difference between the two.
However, 6061 is more corrosion resistant. But unless your receiver is bare aluminum, this part shouldn't affect your decision too much.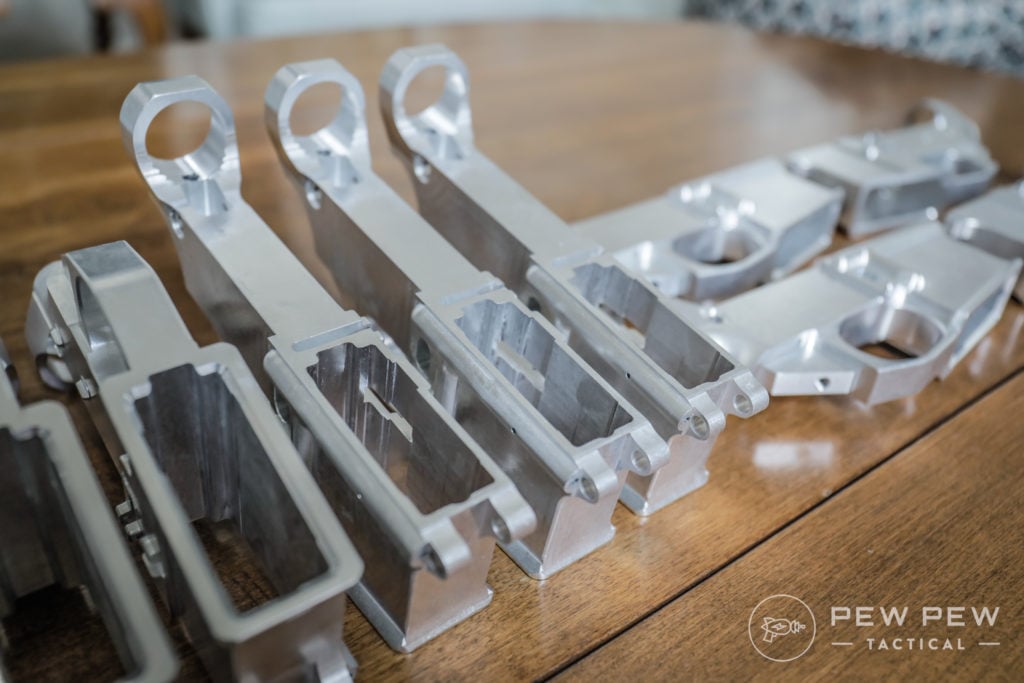 When planning your build, think about how much that strength is worth to you.
Want our advice?
The difference nowadays between 7075 and 6061 is so minimal that we like the peace of mind that comes with 7075.
But if budget dictates 6061…you're fine too.
Now onto the three ways of manufacturing a receiver.
Cast Aluminum
The casting process is very basic.
Pour the molten aluminum into a mold and, once cooled, you have a lower receiver ready for final machining.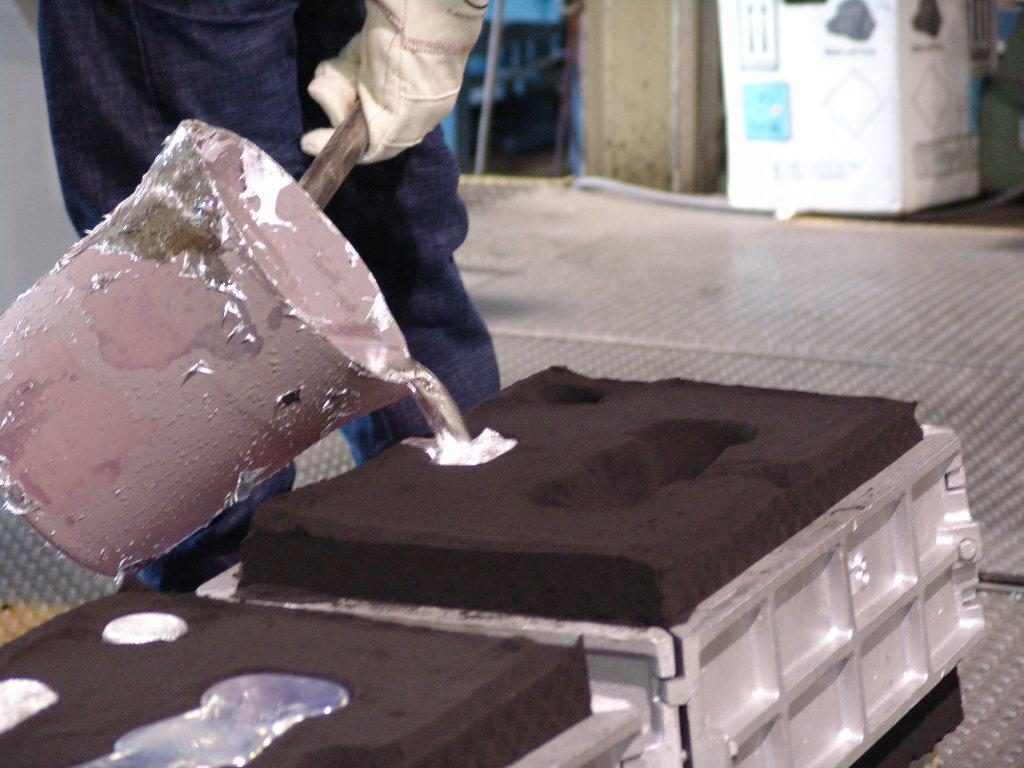 Since the aluminum is poured into the cast as a liquid the final product will have a loose crystalline structure making it the weakest form of the three types of aluminum.
It is still strong enough for the receiver to be perfectly safe without fear of malfunction.
However, it is the least desirable of the processes.
Billet Aluminum
Think of it this way, the manufacturer is Michelangelo and the billet bar stock is the marble.
The lower starts out as a block of pure aluminum that ends up on various machines that mill it into a finished product.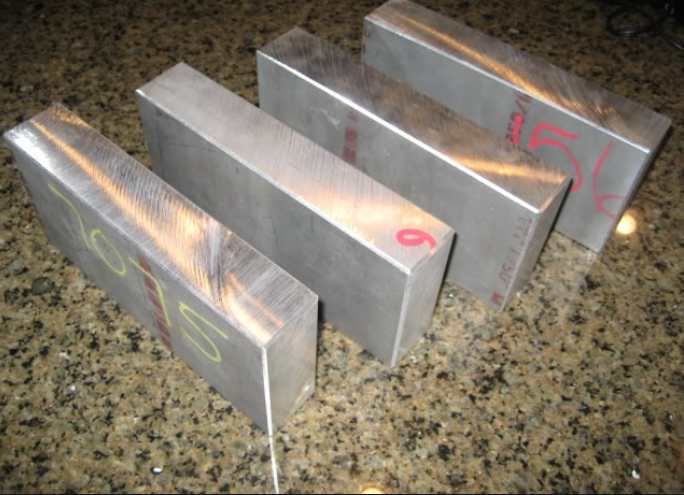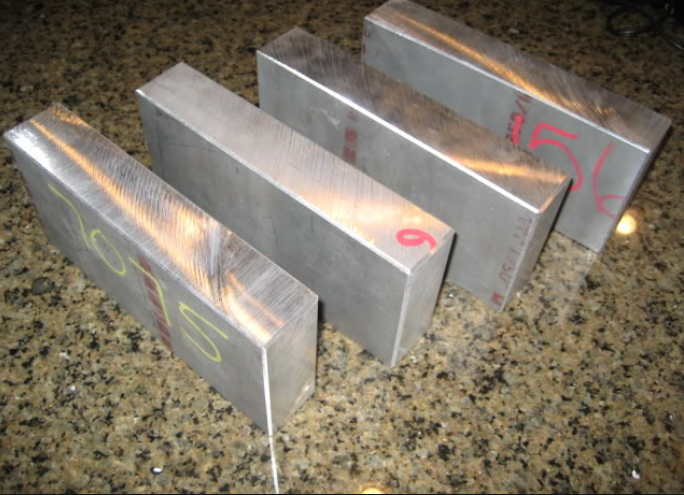 It is just sculpting with metal.
Because the aluminum remains solid billet lowers are stronger than cast and have a finer finish.
If you're looking to build a "show gun" consider a billet lower!
They also have the added benefit of being easily customized by manufacturers since they start with raw aluminum.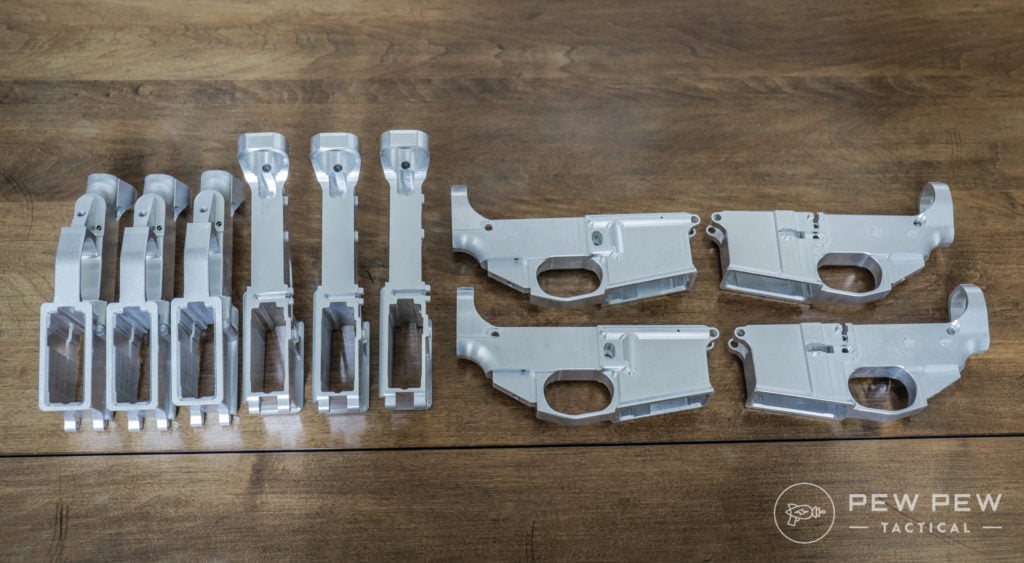 This allows for creative changes to be made such as a skull-shaped magazine well, built-in trigger guards, and extra machining for weight savings.
This Seekins lower ($250) shows what cool things can be done with billet.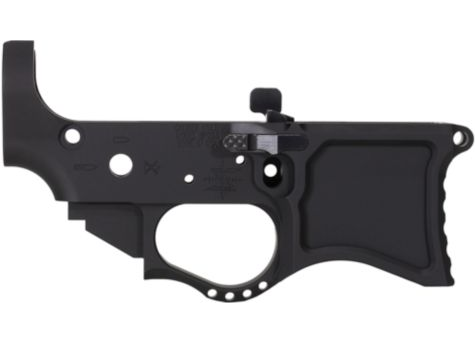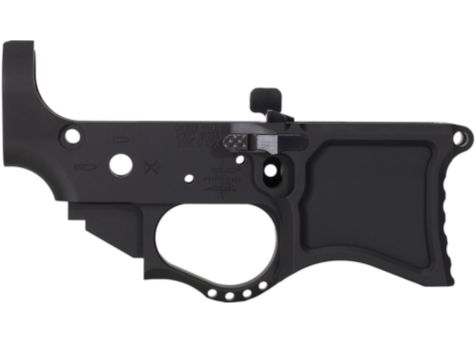 Forged Aluminum
The strongest and most common of the three types.
Take some aluminum and hammer it into submission.
That's essential what's going on in this process.
Machines press a block of aluminum into the desired shape and then it gets machined to finish it off. The compression of the aluminum increases its strength.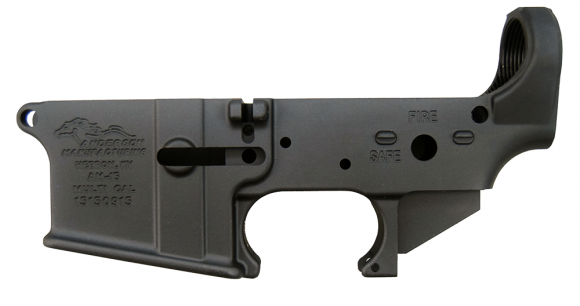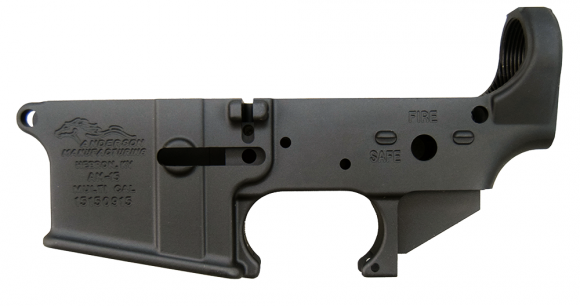 Even though it is machined like a billet lower, the compression creates a less refined lower. This is ideal for an AR-15 you plan on using often and hauling around with you.
Best AR-15 Lower Receivers
Most websites are going to tell you to weigh it out and decide on your own.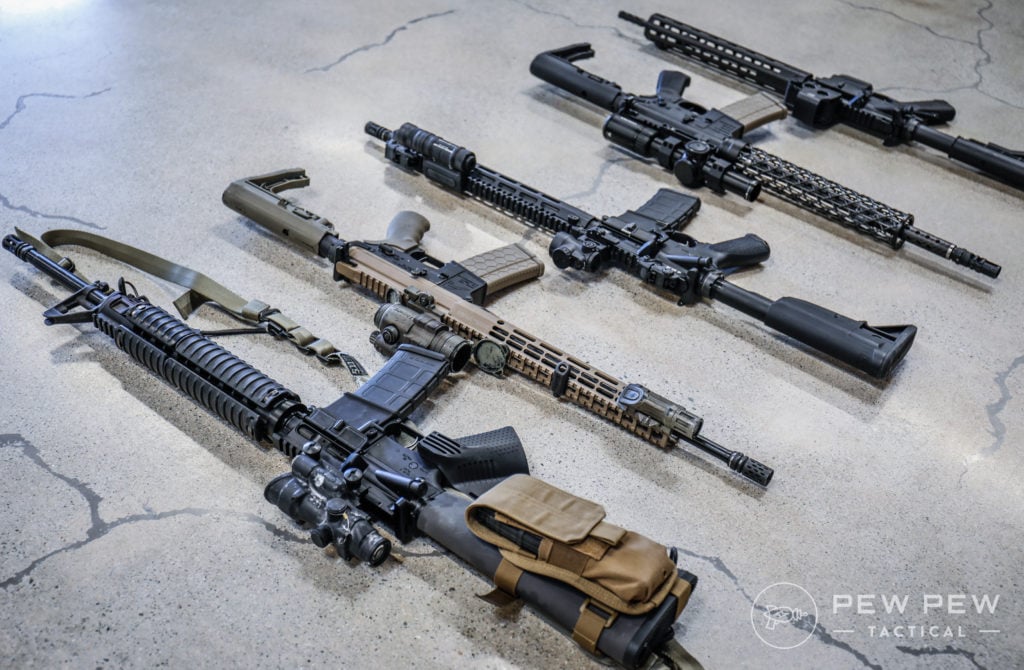 Here at Pew Pew Tactical, we'd rather show you some examples and talk about them.
Frankly, we won't cover cast lowers. For two easy reasons: they're weak and I think they're ugly. Never have I used a cast receiver in a build and don't think you should either.
Now let's get on with our top picks!
1. Palmetto State Armory
Simple forged lowers for a great price, they also offer a host of complete lower options for basically every type of AR-15 you can think of.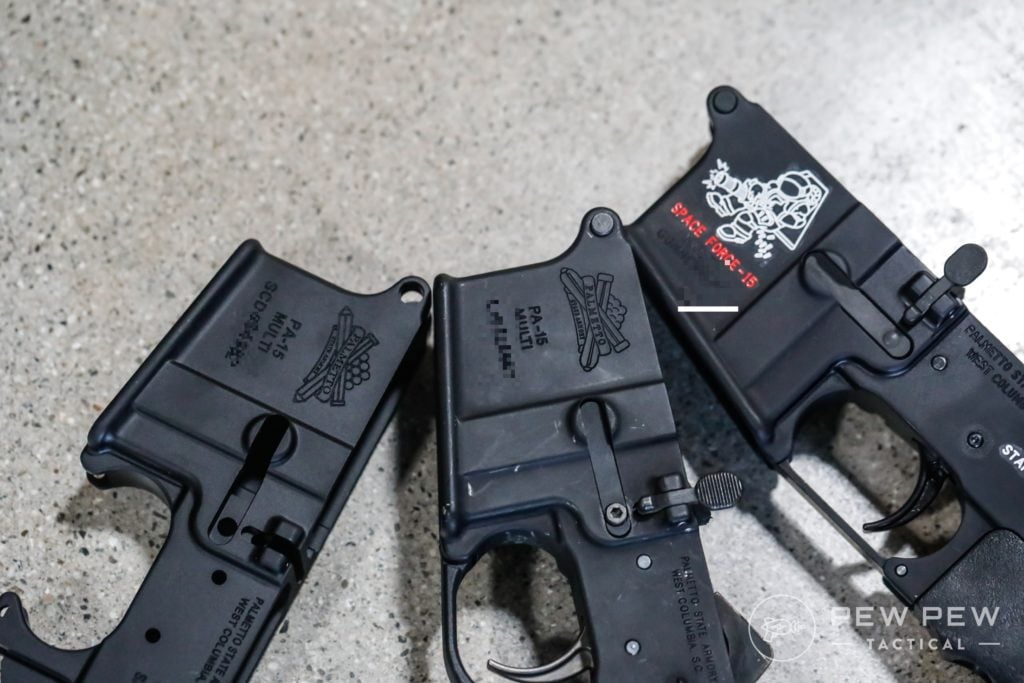 We've used and reviewed just about every AR-15 and AR-10 rifle that PSA makes and their lowers have never given us even a hint of a problem.
They even have some awesome limited edition lowers, such as their "Space Rider" stripped lower!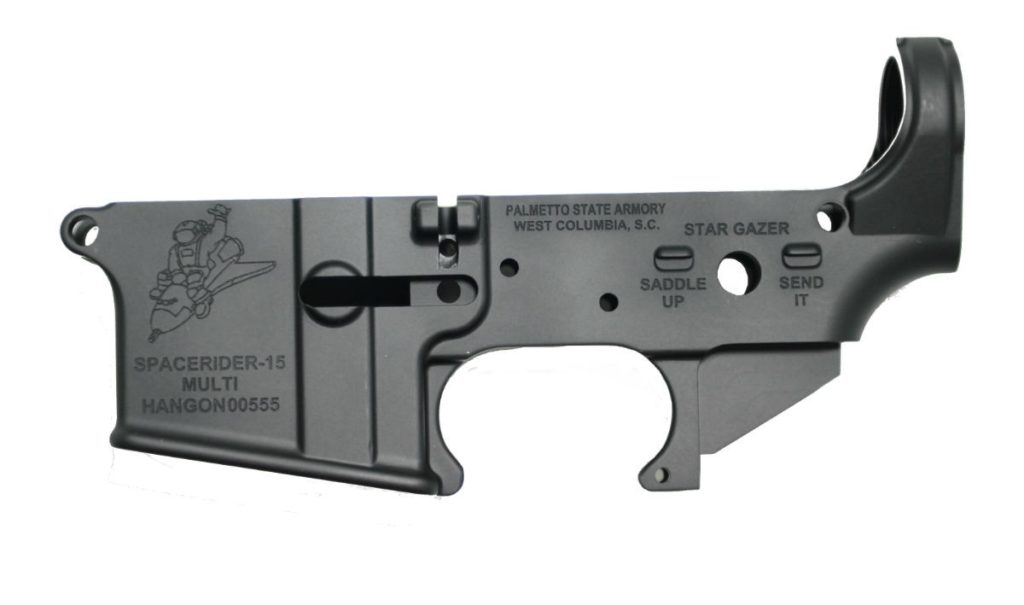 If there's a current event or meme…they'll have you covered. On the flipside…they also have "stealth" lowers that I like.
Otherwise you can't go wrong with their regular ones. And if you don't feel like building the lower…check out their complete lowers.
40
at PSA
Prices accurate at time of writing
Prices accurate at time of writing
What's your take on PSA lowers?
2. Anderson Manufacturing
Here it is, the Honda of lower receivers.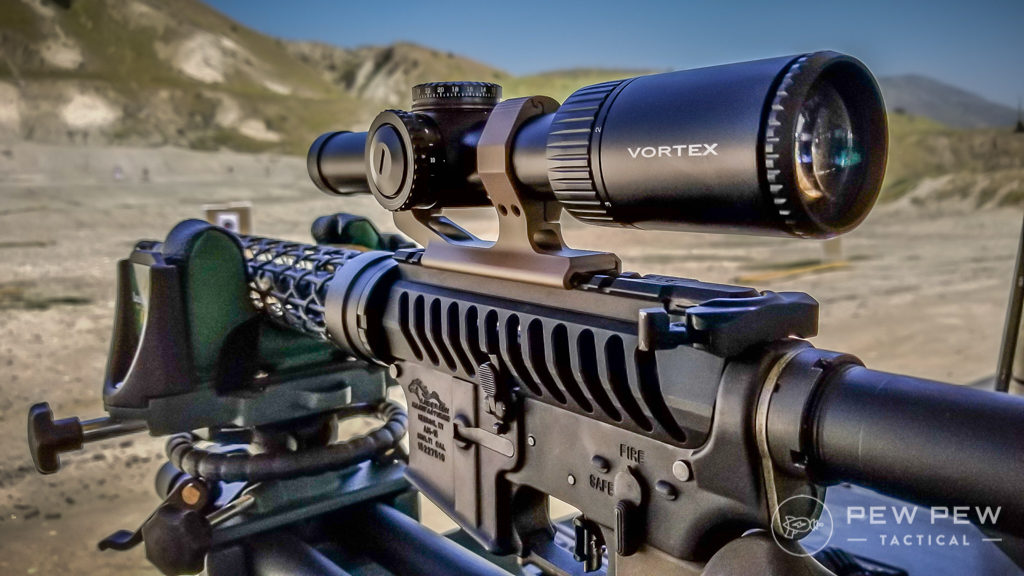 Anderson Lowers are cheap ($42 for stripped and $120 for complete), they're forged 7075-T6, and they're often available.
My accuracy testing lower uses the Anderson and Hiperfire trigger (Best AR-15 Triggers).
I have used their lowers on countless builds and have had zero issues with them.
If you scratch it while building, who cares? Do not let the price fool you, these are quality basic lowers good for 90% of your potential builds as a hobby shooter. I have four of these in my safe right now just waiting to be built.
Plus there's also "stealth" versions where they don't have the horse logo if that makes you feel better!
Most Affordable
42
at Kentucky Gun Company
Prices accurate at time of writing
Prices accurate at time of writing
3. Aero Precision
My buddies and I have built at least a dozen AR's with Aero lowers.  They are all running just fine.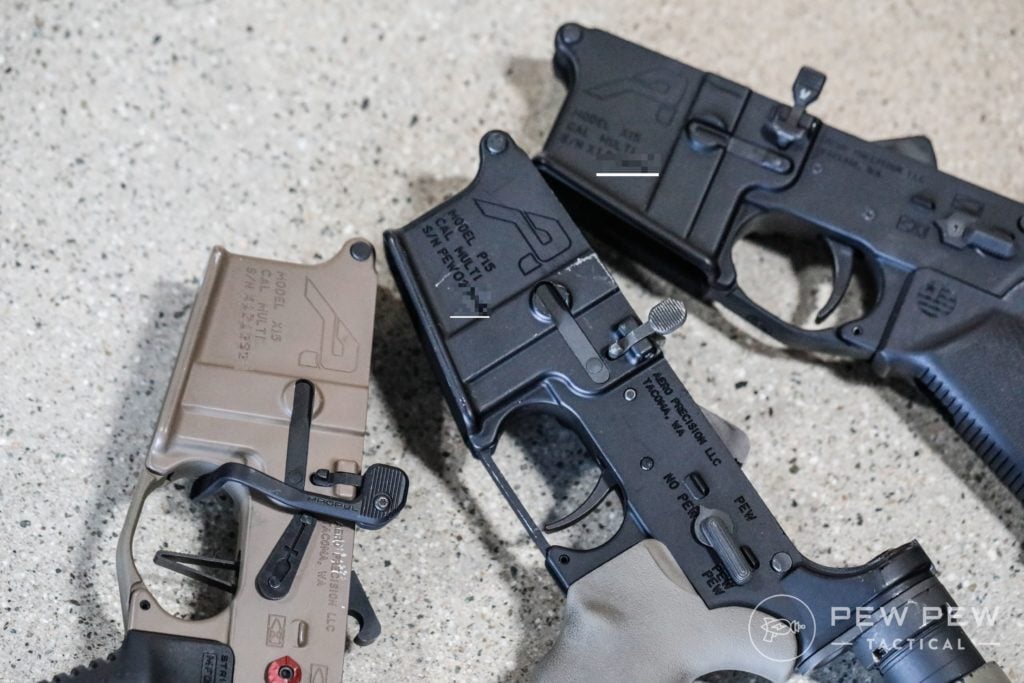 Aero Precision lowers ($90) are just like Anderson's (forged 7075-T6) but their logo is better looking.
You can pair it with an Aero stripped upper receiver too which is our current favorite.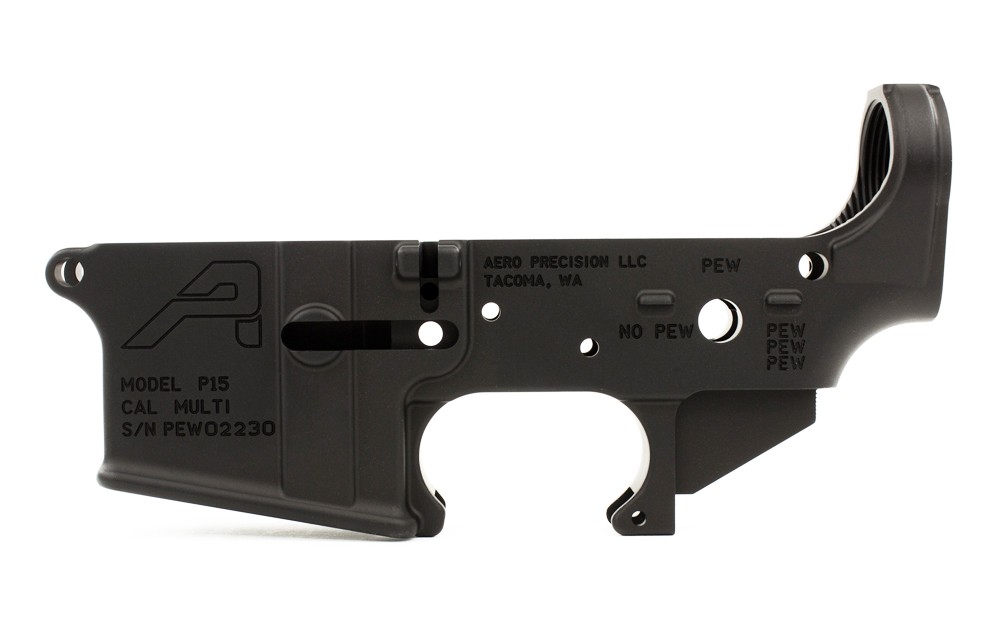 And every once in a while Aero will release their Pew Pew lower ($105). Don't worry it doesn't automatically make you able to switch to Pew Pew Pew…though I can dream.
PLUS…there's an adjustable screw for Gen 2 models that makes a tighter fit with your upper…no more rattling around!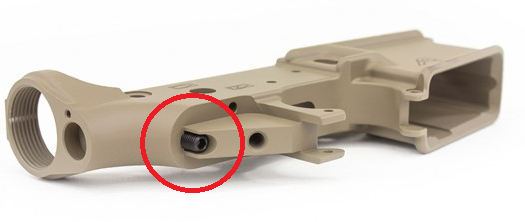 My newest competition build utilizes an Aero FDE Gen 2 lower receiver.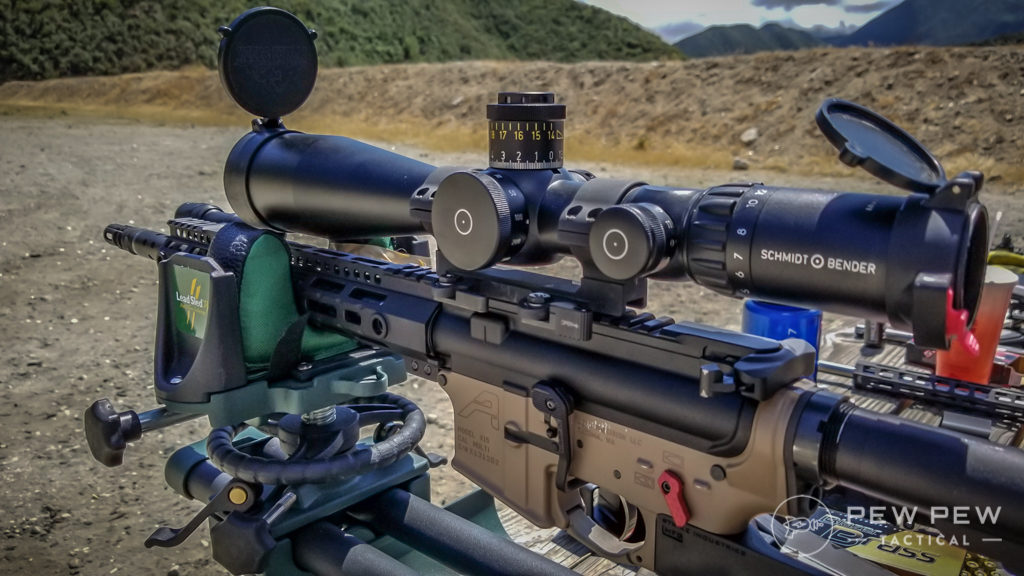 Can't wait for some future builds with more of them…my personal favorite for most builds.
Editor's Pick (Forged)
60
at Brownells
Prices accurate at time of writing
Prices accurate at time of writing
Oh…and now we have a full review on Aero's M4E1 uppers and build kits using…you guessed it…Aero lowers.
Check out the full review of the M4E1 and all the parts used in the build.
4. Battle Arms Development
How cool is this?
Best Lightweight Lower
269
at Brownells
Prices accurate at time of writing
Prices accurate at time of writing
The B.A.D. lightweight lower ($269) looks like something from Starship Troopers.
Lightweight builds are all the rage right now. Compare the BAD weight of 6.84oz to Anderson's 10.88oz and you've shed a quarter pound in just the lower!
Also made of 7075-T6 aluminum, this lightweight beauty would be great for someone building a race gun.
5. F1 Firearms
This might not be the lightest at 9.4 oz…but it's definitely the coolest looking.
Most Lightweight Lower
230
at Rainier Arms
Prices accurate at time of writing
Prices accurate at time of writing
But one thing is for sure…F1's billet lower ($230) brings some style to the competition shooting game.
Couple it with an even more insane upper receiver to save a ton of ounces.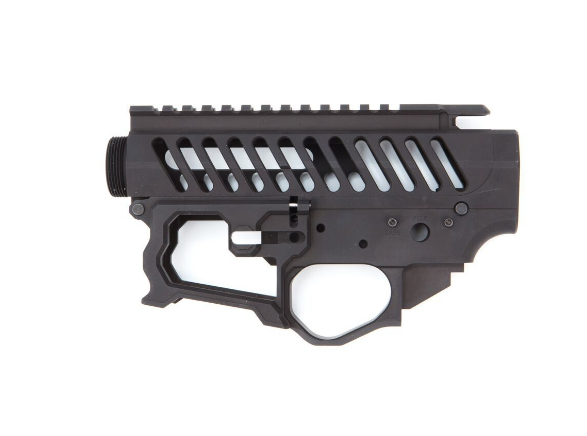 Other
But the ones I see at the gun store are not on the list?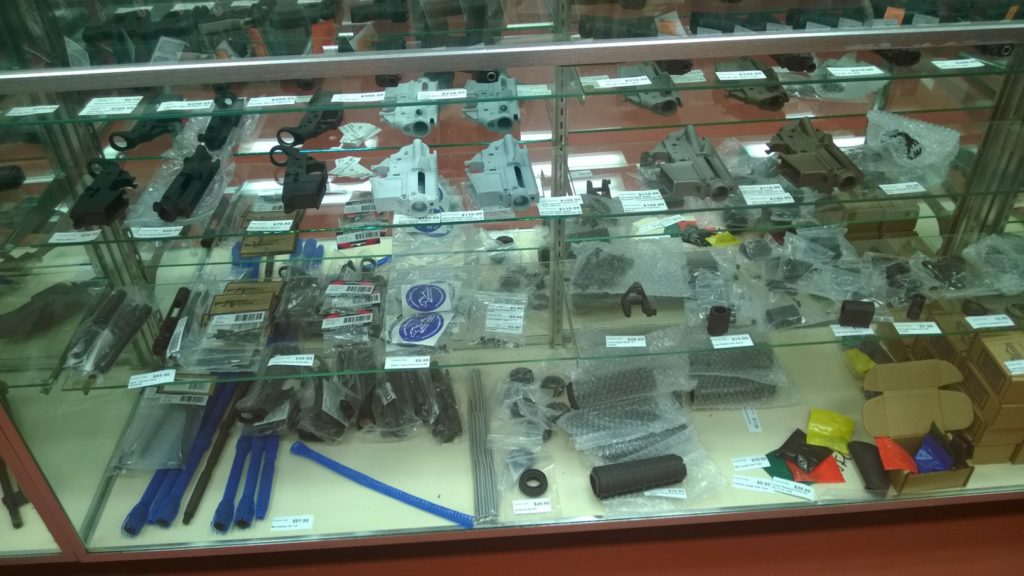 To provide you with information and direction, the above recommendations were selected without persuasion.
There are countless other places who manufacture and machine lower receivers. There are three things you should keep in mind when shopping around for them: material, process, and reputation of the manufacturer.
A good place to start for manufacturer reputation is with our AR-15 Buyer's Guide. If their complete rifle is good…chances are their lowers are good too.
You can then cross-check against what is in stock at your local store so you can save on shipping. Or check out the full list of lowers from Brownells and Rainier Arms (for cooler billet ones).
Conclusion
Ultimately you'll get a feel for each company and find favorites, as I have.
Some people prefer different logos or roll marks, some have brand loyalty, and others only worry about price.
There are many who choose a forged lower over the pricier billet lowers using the simple mantra "a lower, is a lower, is a lower."
If I had to choose one lower for the rest of my builds…I'd go with the Aero.
Editor's Pick (Forged)
60
at Brownells
Prices accurate at time of writing
Prices accurate at time of writing
That's what Uncle Sam taught me was the KISS method: Keep It Simple, Stupid.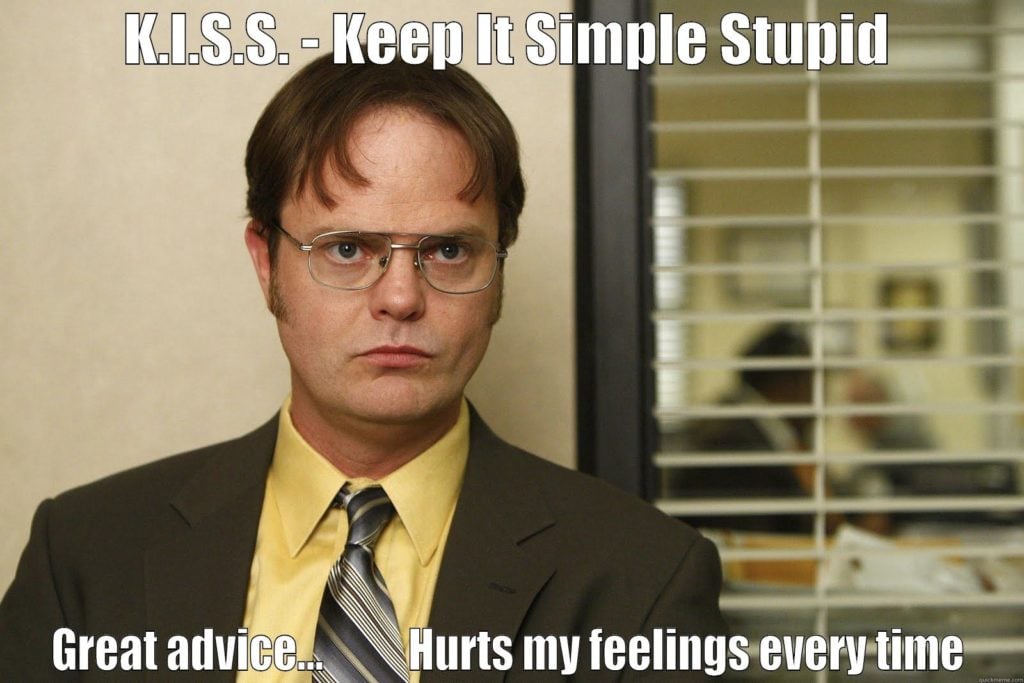 Now that you're armed with enough knowledge to help you sort through the haystack and narrow your search get out there and find what works for you.
Finish your lower with our Best Lower Parts Kits and also the AR-15 Resource Guide for all other parts. Or…fancy completing an 80% lower receiver? Check out our Best 80% Lowers & Jigs article.