---
You've probably heard that Daniel Defense generally puts out top-shelf rifles and accessories.
While industry accolades and name recognition are impressive, it doesn't mean that newer generations hold up to the same hype.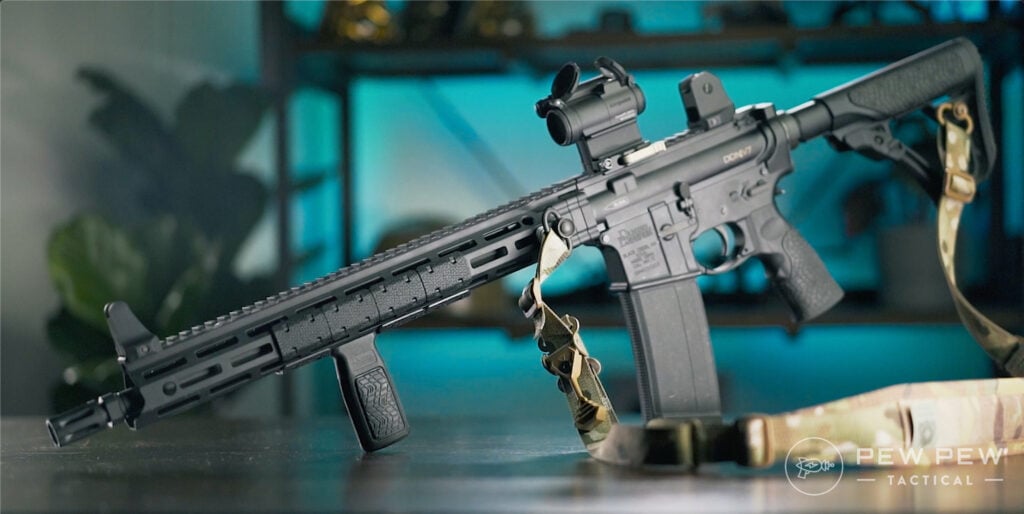 So the obvious question is, do modern Daniel Defense ARs stack up against older versions?
Well, I've got the company's flagship DDM4 V7 rifle in hand to determine if it's worth that Gucci level sticker price.
Best Free Float Handguard AR-15
1907
at Daniel Defense
Prices accurate at time of writing
Prices accurate at time of writing
Table of Contents
Loading...
Stats and Specs
From Daniel Defense:
Chamber: 5.56 NATO
Lower Receiver: 7075-T6 Aluminum Type III Hard Anodized
Upper Receiver: 7075-T6 Aluminum Type III Hard Anodized, Indexing Marks & M4 Feed Ramps
Barrel: Chrome Moly Vanadium Steel, Cold Hammer Forged, 1:7 twist, 16″ Government Profile, Chrome Lined, Heavy Phosphate Coat, HP/MPI Tested
Gas System: Mid-length, pinned low profile gas block
Muzzle Device: Daniel Defense Flash Suppressor
Bolt Carrier Group: M16 profile, MP Tested, chrome lined, staked gas key
Buffer: H Buffer
Handguard: Daniel Defense MFR 15.0, 6061-T6 Aluminum, MLOK
A lot of jargon? We cover everything in our AR-15 Guide. But essentially…it's good stuff.
And in total, the rifle weighs in at just over 6-pounds.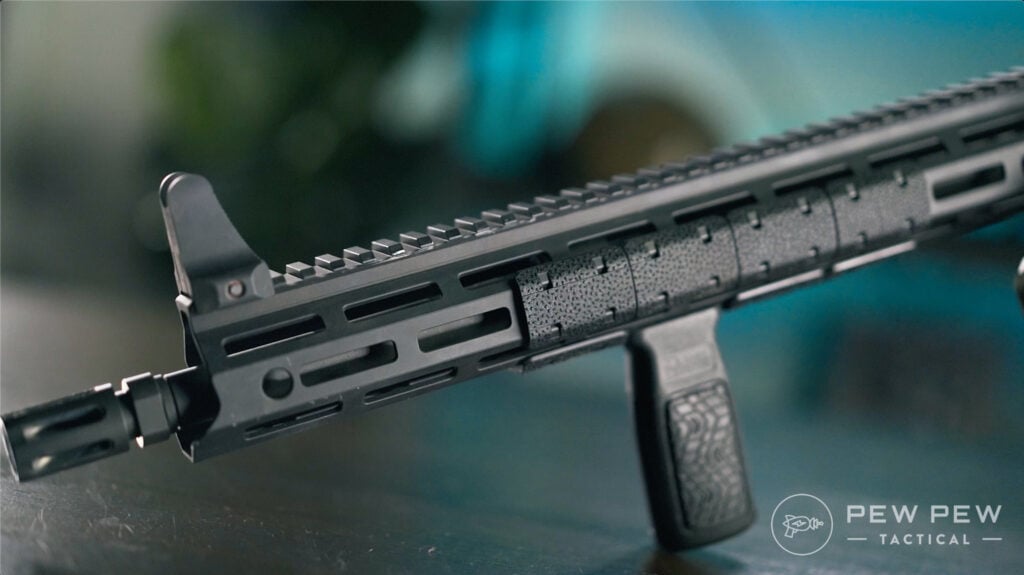 Equipped with our favorite mid-length gas system, the V7 spices up the classic AR build with a few extras. Add-ons include an improved flash suppressor, angled pistol grip, and Grip-N-Rip Charging handle.
At its core, the V7 aims its sights squarely on top tier consumers who want more than just a run-of-the-mill AR. (And the dollar bills to throw at a first-class build.)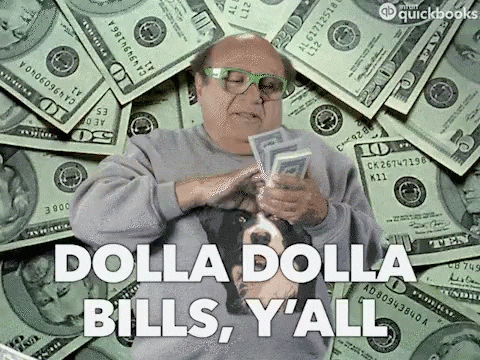 Pros & Cons
Pros
High-quality CNC and coating of all parts
Individually MPI tested barrel and BCG
Great thing handguard with Picatinny on top and MLOK on the sides
100% reliable and around 1 MOA accuracy with good ammo
Highly regarded brand for resale purposes
Cons
On the steeper end of AR-15 prices
Pistol grip angle more geared towards close shooting
Trigger could be better
Barrels, Receivers, and Ambi Features, Oh My!
This barrel comes topped with a 15-inch M-LOK MFR handguard. Carrying a full array of M-LOK slots, there's plenty of room for accessories.
Not to mention, there's a Picatinny rail up top for optics. The gun came with a fixed set of DD iron sights. They're not foldable, but they don't get in the way even with an optic mounted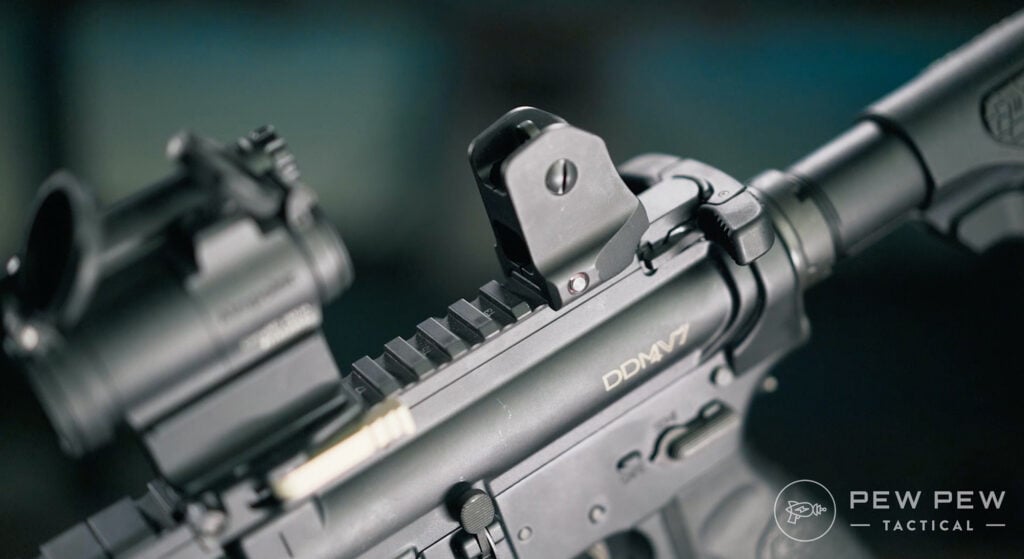 The handguard brings along two separate QD sling mounts–a standard position sitting forward of the receiver and the other angled higher. These locations address the ever-present problem of support hand entanglement.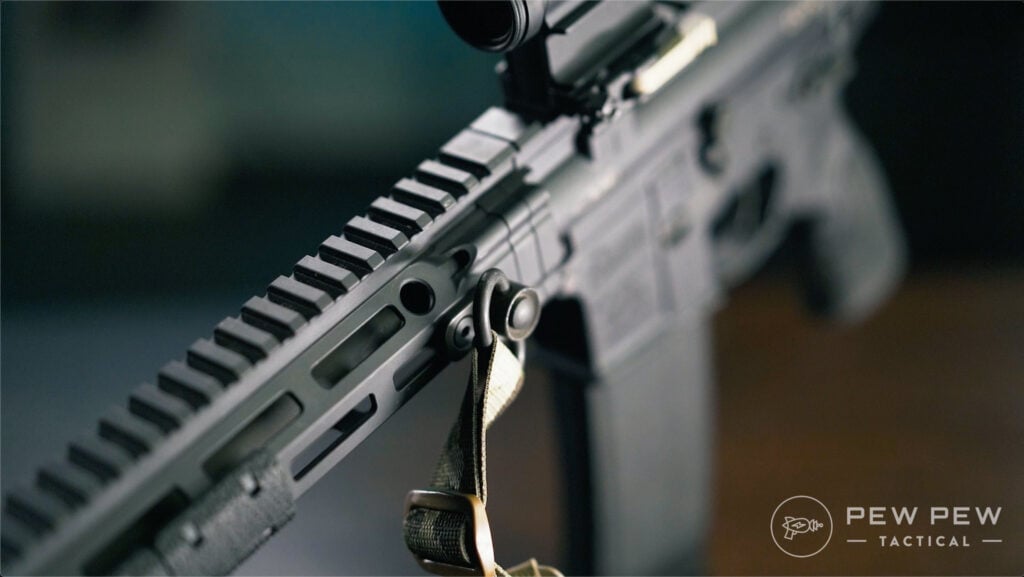 The barrel sports a DD enhanced flash suppressor. I prefer my muzzle brakes a tad more aggressive than what's offered here.
That said, flash reduction is pretty noticeable. I took the V7 out on a recent night shoot, and it did well.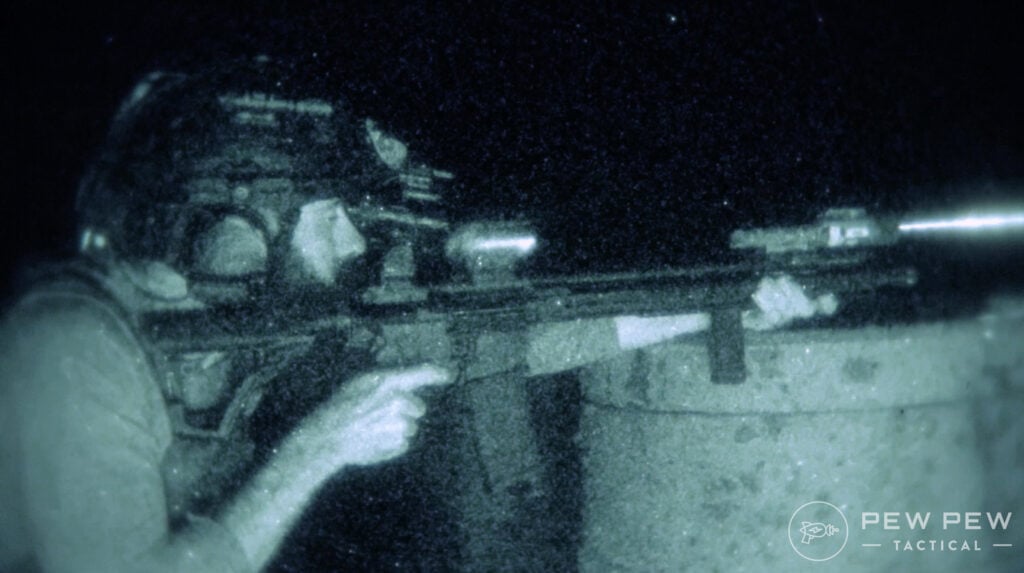 You're in standard territory, at least where the receiver is concerned. I enjoyed the ambidextrous fire selector, which comes stock. The selector has a nice, tactile click.
On the topic of ambi features, the V7 also provides an ambi charging handle up top. The charging handle features…uh, grippy fin things (unofficial terminology).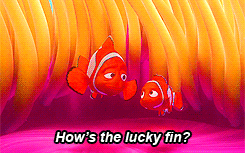 Grippy fins make sure you're able to get a good grip and charge the bolt, no matter the angle.
Extras and Perks
The magazine well is equipped with a little beveling on the interior. This creates a more dramatic funnel inwards towards the chamber.
What does that mean for the shooter? A helping hand that guides reloads, making things flow a bit faster.
Speaking of magazines, DD mags are built to hold 32 rounds instead of the normal 30. Extra capacity means that you're free to ditch a couple of rounds if you're concerned about spring tension on fully stuffed magazines.
21
at Daniel Defense
Prices accurate at time of writing
Prices accurate at time of writing
Mags also come with a pre-installed polymer bumper ridge. Why is that, you ask? Well, it acts as a built-in mag pull. As much of a cool feature as it is, I didn't find myself using it often.
Another departure from "traditional" ARs you'll find on the V7 is the pistol grip's shallow angle. Admittedly, this one's a bit weird.
In theory, I'm a fan; but it's lackluster in practice. While the approach tries to find an "ergonomic" angle that reduces wrist strain, the opposite is true.
After longer session with the V7, my wrists felt agitated. It's not excruciating, but it's noticeable.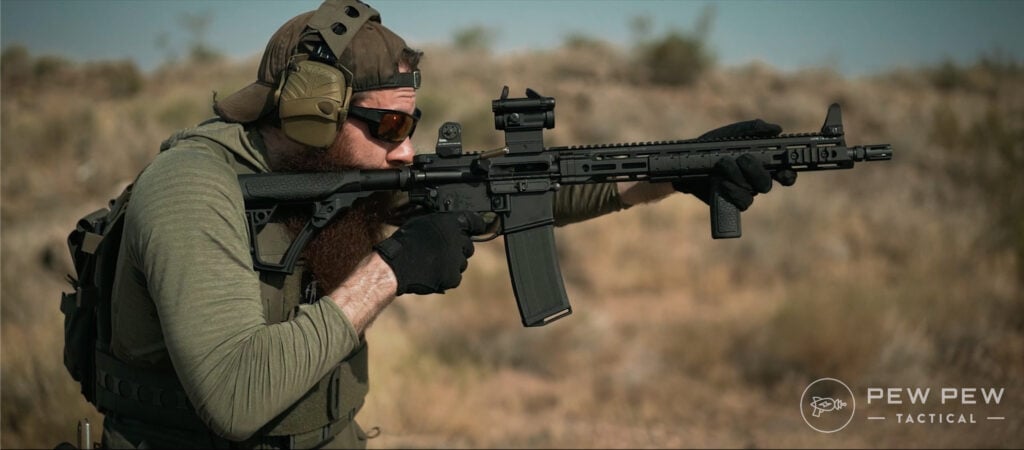 For close-quarters shooting, comfort may be better. With the gun tucked closer to the body and the stock shortened, the angle seems more useful. I don't do a lot of close-quarters work, though.
Finally, the V7 features a Daniel Defense stock complete with a large, nonslip surface. It's adjustable for length of pull and provides a built-in QD sling slot on either side.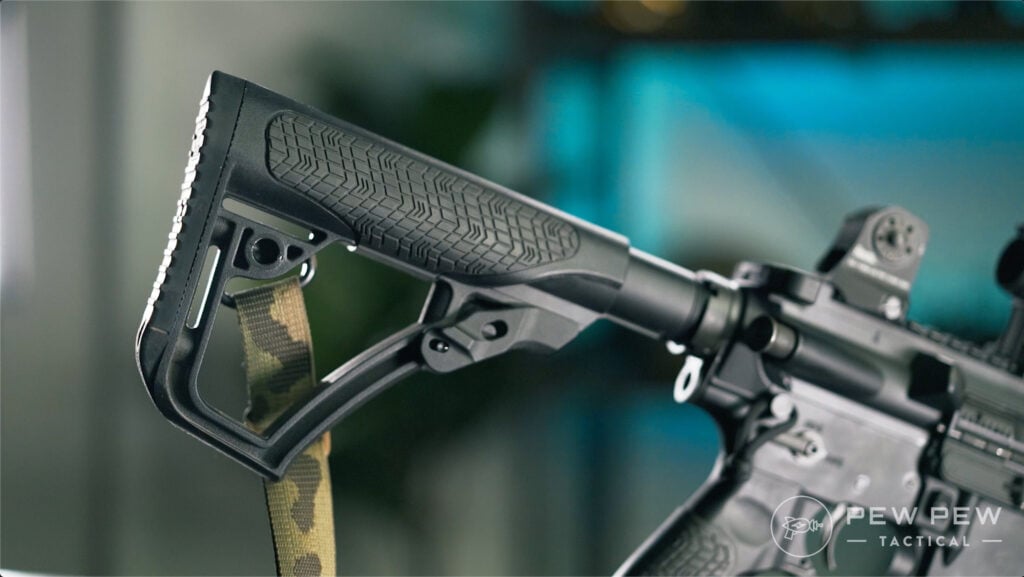 Who Is It For?
Let's sneak this question in here…the DDM4 V7 is for people who ask "what's the best AR-15?" Of course there's details of price, purpose, etc.
But if it's a simple answer someone is looking for…we say the DDM4 V7.
If comes out of the box with everything you need for a duty or end-of-the-world rifle. And as you read on you'll see that it has performed 100% reliably even after the initial 1,000 round test.
Range Report
Out on the range, we put close to 1,000 rounds through the DDM4 V7. Good news, it didn't explode or anything.
In fact, we had zero issues.
The rifle feeds, ejects, and goes bang when you pull the trigger– all good signs.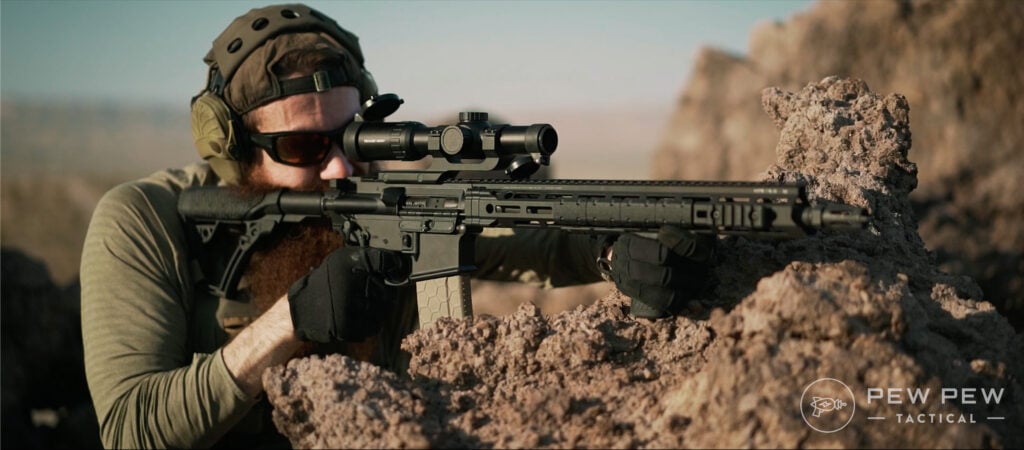 A little extra force was needed when seating STANAG style mags, but honestly, who runs STANAG anyway? PMAGS are plentiful!
15
at Gunmag Warehouse
Prices accurate at time of writing
Prices accurate at time of writing
We posted up with the V7 at 100 yards to test out grouping.
Lighter-grained Wolf Gold, PMC, and American Eagle loads were mediocre. Not a surprise, though, as those were all 55-grain rounds. The V7's 1:7 twist rate means that it's going to prefer something slightly heavier.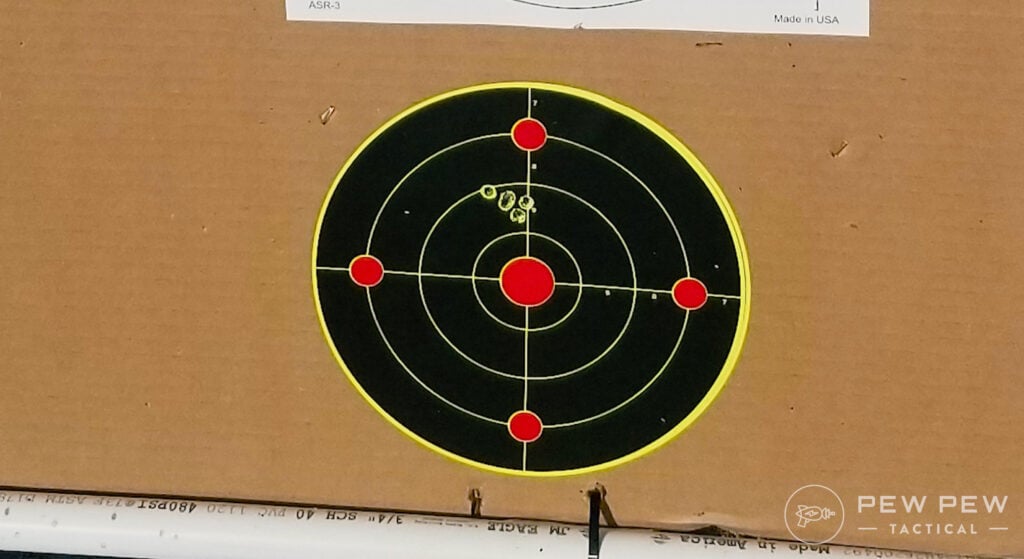 Bumping up to 69-grain Federal Gold Medal, the grouping tightened considerably. Our final group came in just under 1 MOA, but we also added a Faxon single-stage Hyperfire trigger for that run.
11
at Brownells
Prices accurate at time of writing
Prices accurate at time of writing
The stock trigger is…okayish. I'm not entirely a huge fan of the weird pseudo-two-stage thing going on with the rifle's trigger. Is it a dealbreaker? Not really.
There's a very small amount of take-up right up front, followed by a heavy break. All of this works out fine when you're pinging short and mid-range targets. Things get obnoxious if you're trying to take accurate shots for groups and such, though.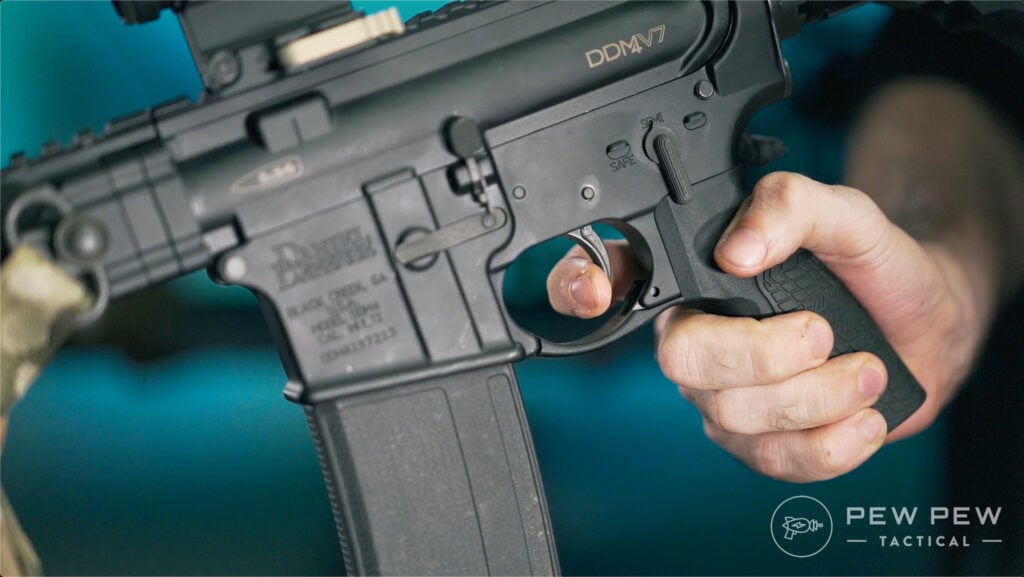 The reset is an obvious thunk.
Minor gripes aside, the trigger did what was expected of it, with a bang each time.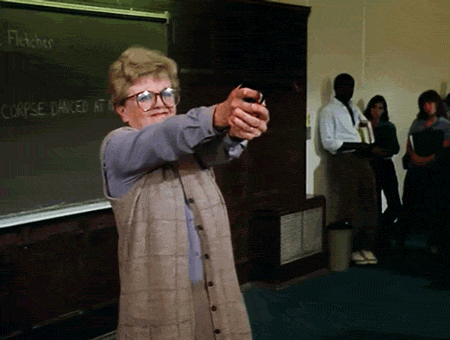 California Compliant?
Daniel Defense set this particular rifle up to be California compliant. Check them out here.
While this is featured on their website, most Daniel Defense dealers offer compliant versions. This is accomplished by locking the magazine.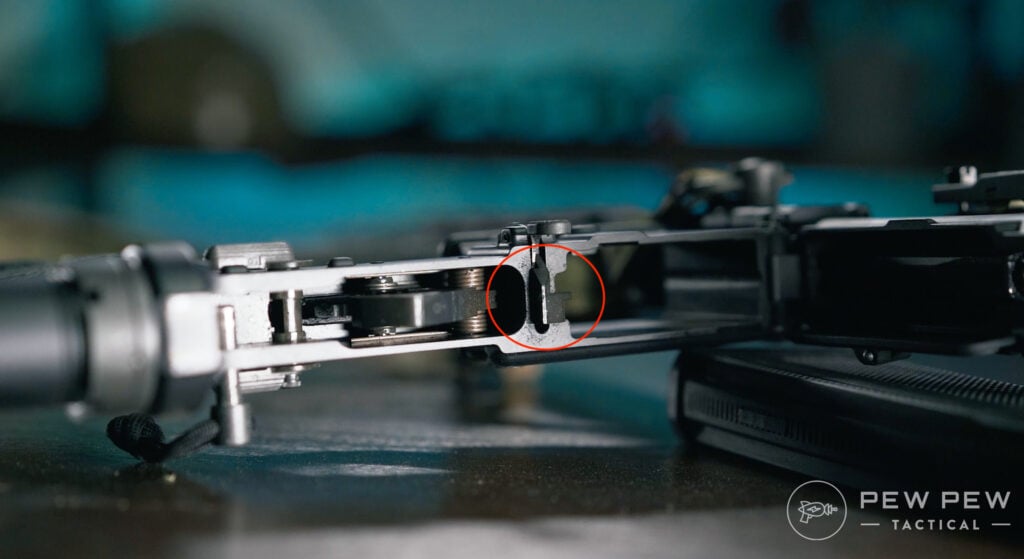 The V7 offers a super clean design. Compared to other California Complaint AR-15s on the market, this one keeps all the required bits on the inside. At least one will know to laugh at you outright for not living in a free state.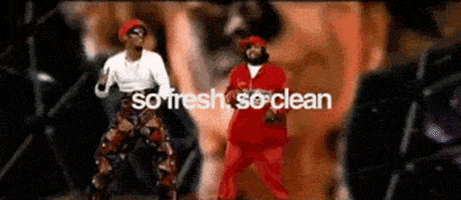 At the end of the day, it's nice to see a large manufacturer target California gun owners.
By the Numbers
Reliability: 5/5
The DDM4 V7 ran well with zero issues. In short, it runs and runs well.
Ergonomics: 4/5
The angled pistol grip proved problematic. Whether that's because I've developed carpal tunnel from video game playing or because the angle is a bit too much is anyone's guess.
Accuracy: 4/5
The V7 preferred heavier loads, with better results on paper with 69-grain Federal ammo.
Customization: 4/5
Threaded barrel, M-LOK, and a rail up top — it's got plenty to offer.
Value: 4/5
You're going to need to break out the big bucks for this bad boy. Sitting at $1,729 MSRP, this ain't the thrift store AR 
Best Free Float Handguard AR-15
1907
at Daniel Defense
Prices accurate at time of writing
Prices accurate at time of writing
Overall: 4.5/5
I thoroughly enjoyed shooting the V7. It runs reliably and has enough features to keep you interested. Just watch out for that price tag.
Conclusion
Daniel Defense delivers a reliable, accurate AR-15 in the DDM4 V7 with enough extras to keep 5.56 fans interested. Though the pistol grip's ergonomics are less than ideal, this rifle more than makes up for that with QD mounts, a threaded barrel, and an improved muzzle brake.
Is the somewhat steep price tag on the Daniel Defense DDM4 V7 justified?
That probably comes down to where you're at as a shooter and where you stand on disposable income.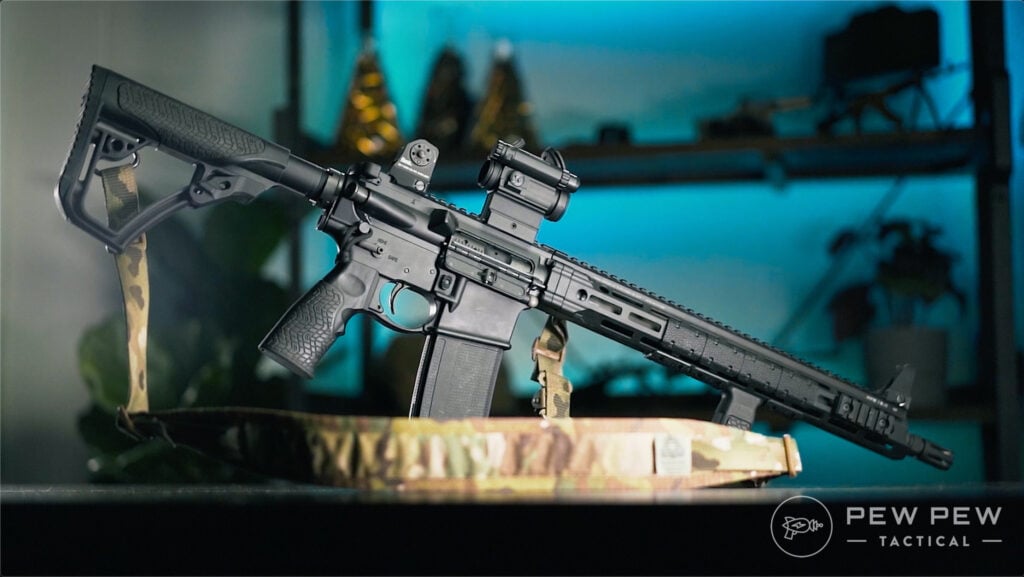 If you got spare cash to drop on a top-of-the-line rifle that will gobble up rounds, the DDM4 V7 has our seal of approval. It's an incredibly solid, high-performing AR-15. 
Best Free Float Handguard AR-15
1907
at Daniel Defense
Prices accurate at time of writing
Prices accurate at time of writing
We only have 1,000 rounds or so through this rifle, but the fact that our older DD is still kicking after a decade is a testament to this brand's longevity.
If you feel like ballin' out, treat yo' self with the Daniel Defense DDM4 V7.
What do you think about the Daniel Defense DDM4 V7? Worth the dough or do you prefer something a little more wallet-friendly? Let me know in the comments below. If you need even more AR-15s in your life, check out our favorite models in our ultimate guide of the 9 Best AR-15s.