What's better…an AR-15 pistol or an AR-15 SBR?
Everyone seems to have an opinion on the topic, and many people are looking for the answer…especially in light of recent ATF regulations.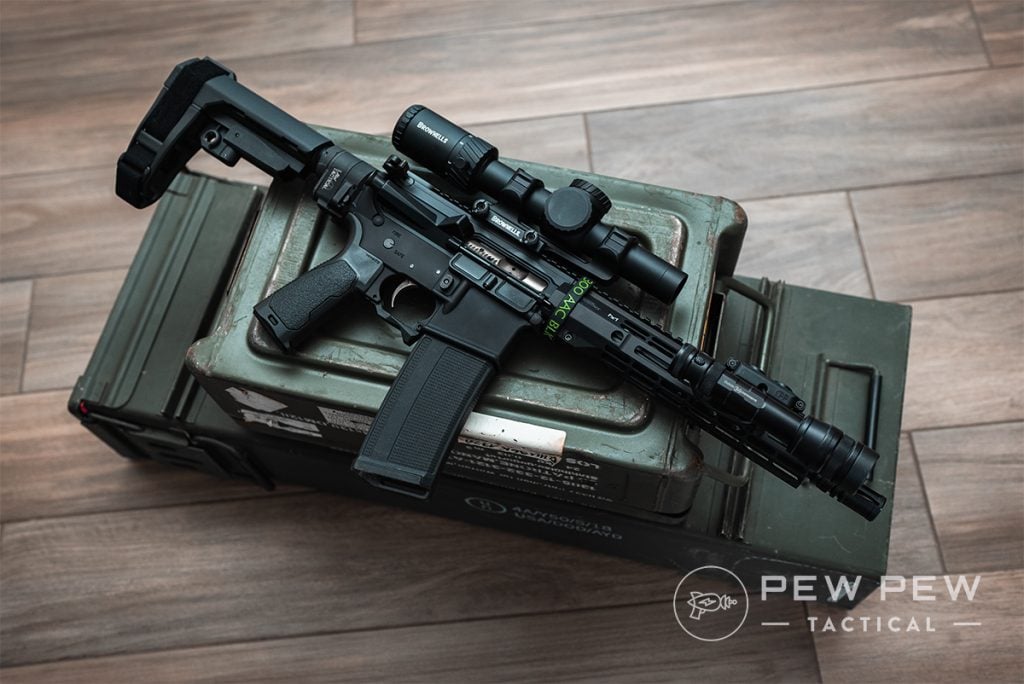 The correct answer, like with so many other topics is…"it depends" and you'll just have to decide for yourself, in the end, what is best for you.
So follow along as we walk you through the differences between each and help you decide which is best for you.
Update Feb. 22, 2023: The ATF has enacted a new ruling that directly targets AR pistols. To learn more about that regulation and its impact, check out our complete write-up on Pistol Braces & The ATF.
Table of Contents
Loading...
Disclaimer: While some of the information provided here is legal in nature, it is not to be construed as legal advice and is for educational and entertainment purposes only.  
AR Pistol vs. SBR: Size Matters
Before we can address the pros and cons of a Short Barreled Rifle (SBR), first we have to define one.  
An SBR is a rifle with a barrel less than 16 inches or a rifle with a barrel of 16 inches or longer but an overall length of fewer than 26 inches.
Pistols, on the other hand, are firearms designed to be gripped by one hand. Pistols can have any barrel length under 16 inches, though most commonly, they will have shorter barrels ranging from 3 to 12 inches.
While pistols can't have a "stock," at one time, they could use a brace such as an arm brace, a stabilizing brace, or in some cases, just a buffer tube with some padding or foam on the end.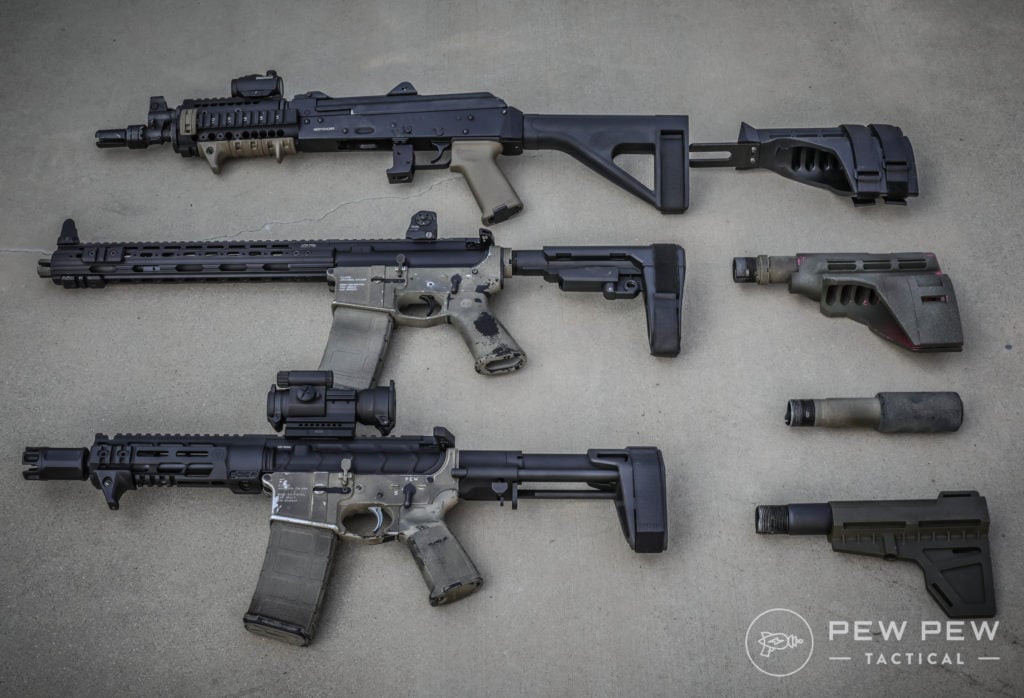 Editor's Note: Again, as we mentioned earlier, the ATF has a new rule about that, which has made things a bit dicey. TL;DR version is that the ATF says that braces, like stocks, turn AR pistols into SBRs…
BUT buffer tubes are still okay to use with barrel lengths under 16 inches. So if you want an AR pistol, that's the way to go until the ruling is overturned (we hope!)
Buttstock vs. Pistol Brace
At this point, you might be asking yourself why is this whole buttstock versus brace thing a big deal? 
To some, it isn't…but for others, it is the difference between crunchy or smooth peanut butter…basically, preference.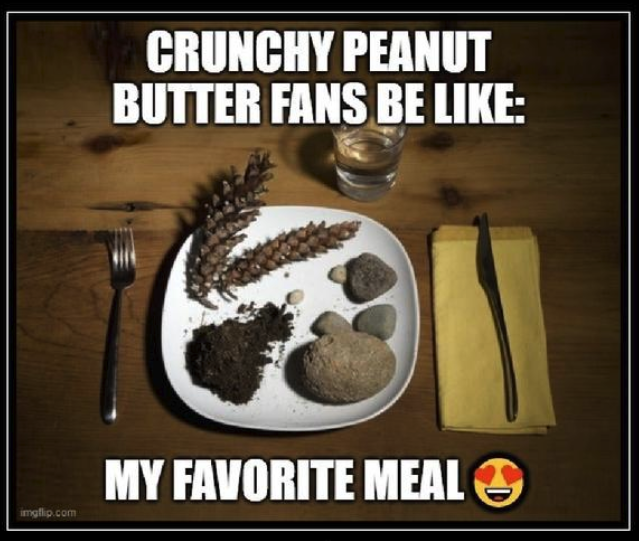 There are other factors that need to be considered, though.
On pistols, you cannot have vertical foregrips.
Angled grips are allowed on pistols, though I have talked to people who were told by the ATF they were on thin ice due to the angle.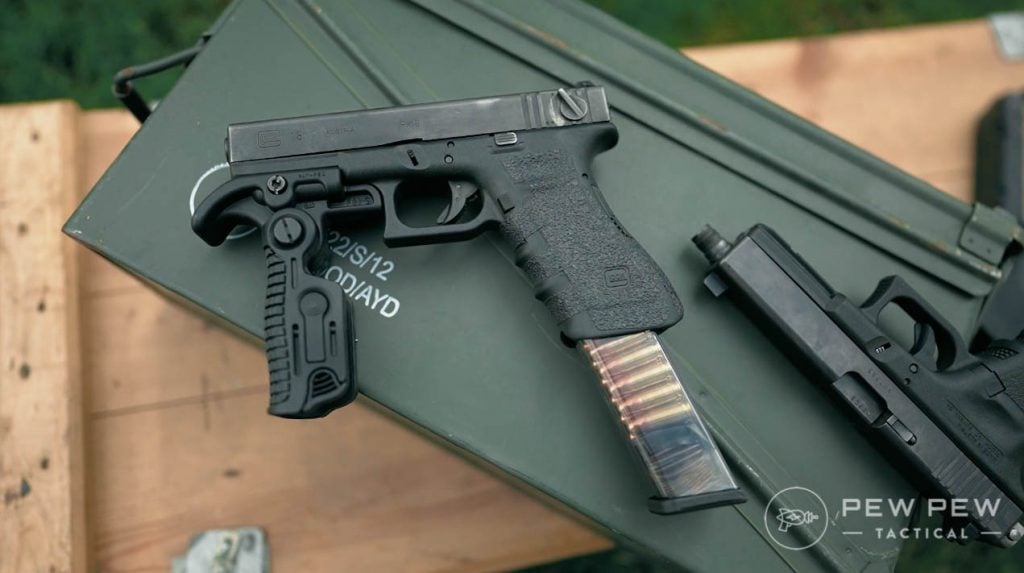 SBRs, on the other hand, can use whatever grips you like. Do you really like that sweet bipod fore-grip? Knock yourself out.  
Want something more angled? Not a problem; the world is your oyster in this regard.  
SBRs offer a level of legal protection. In the states that allow them, as long as you have the tax stamp and documentation to prove it, you can do as you please in a number of regards!
With an SBR, you can have your barrel and overall length as short as you like or use whatever furniture you want.
You can also rest easy knowing that you have something more solid than a determination letter to rely on if you are confronted about your firearm.
ATF Has Entered the Chat
One of the main arguments against SBRs that I see time and again is the amount of involvement with the federal government.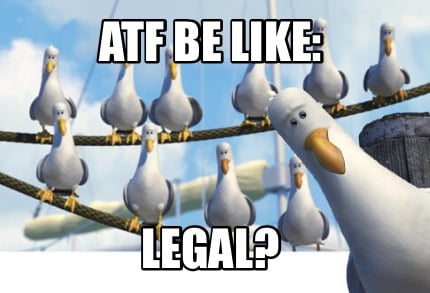 Whether or not the National Firearms Act is an infringement on the Constitution is a debate that will rage on longer than my lifetime, I'm sure. But, for the time being, if you want to stay in the legal realm, you have to comply with it.
That means that in order to make an SBR, you have to register it with the ATF and pay your $200 for the tax stamp.
It doesn't end there, though.  
If you have an SBR and need to take it out of the state you manufactured it in, you have to ask for permission first.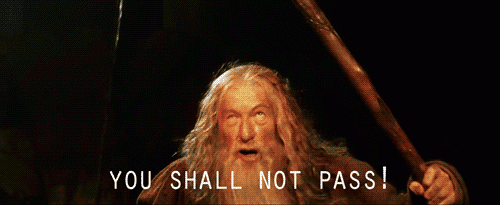 The ATF Form 20 has to be filled out and sent in for approval before you can legally transport your SBR to another state (assuming SBRS are legal there).
There is a silver lining, though; you can fill them out well ahead of time. Thankfully, Form 20s can be submitted for a year's worth of travel at a time so that you don't have to do one every few weeks if you go to the same destination over and over.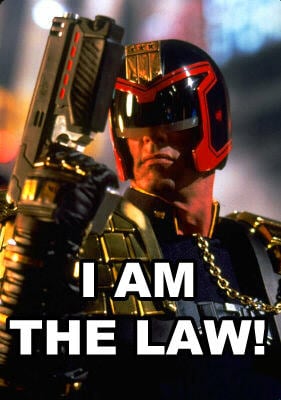 What about pistols?
AR Pistols didn't use to require Form 20 permission, which was a huge draw for some people. But again, the final rule has redefined AR pistols, so things aren't as cut and dry as they used to be.
That brings me to my next point, knowing the law can save you a ton of headaches.
Local Laws
Each state has a different stance on SBRs and pistol builds.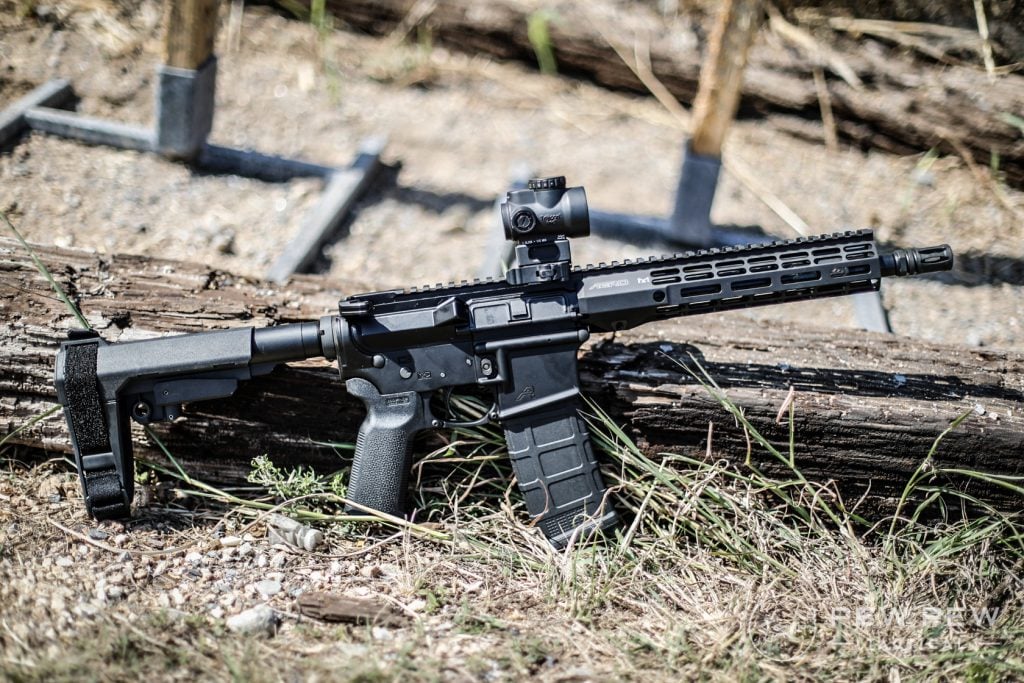 If you aren't sure about the laws of a particular state, class3laws.com is a good site to start with, as it typically is updated regularly.
If you aren't sure of your state's laws, contact your local ATF field office. They can get you the answers you need and are a lot more friendly and willing to help than most people would think!
Build or Buy
Building and buying an AR-15 pistol is basically the same as a normal AR-15.
Our guide to the Best AR-15 Pistols can get you started off right!
619
at Palmetto State Armory
Prices accurate at time of writing
Prices accurate at time of writing
Buying an SBR, on the other hand… requires some extra work, and you'll need an FFL near you with the right licensing.
That's why, generally speaking, it's a lot easier to buy a lower, start the paperwork, wait for your tax stamp approval, and then build or buy an upper to complete the rifle.
1299
at Rainier Arms
Prices accurate at time of writing
Prices accurate at time of writing
Final Thoughts
To some people, SBRs are only for people making clone guns or wanting to play operator. To others, pistols are for people too cheap or paranoid to get the tax stamp.
In the end, the person that can make the decision on which is better is you.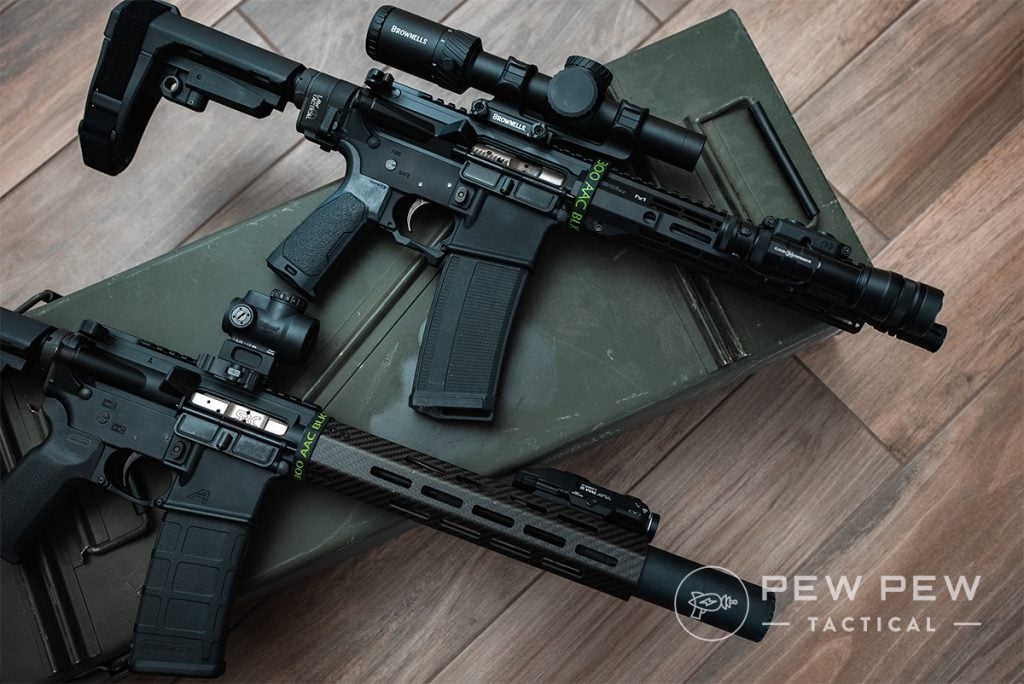 Each person's needs and application are going to be different. Where you live, your budget, and at some point, your patience will all come into play when deciding which is better.  
What do you think of SBRs vs. pistols? Let us know in the comments below. Ready to deck your AR out? Check out our list of upgrades!