2020 was a bang-up year for gun sales. Firearms of all types flew off gun shelves, leaving an unprecedented shortage of guns and ammo.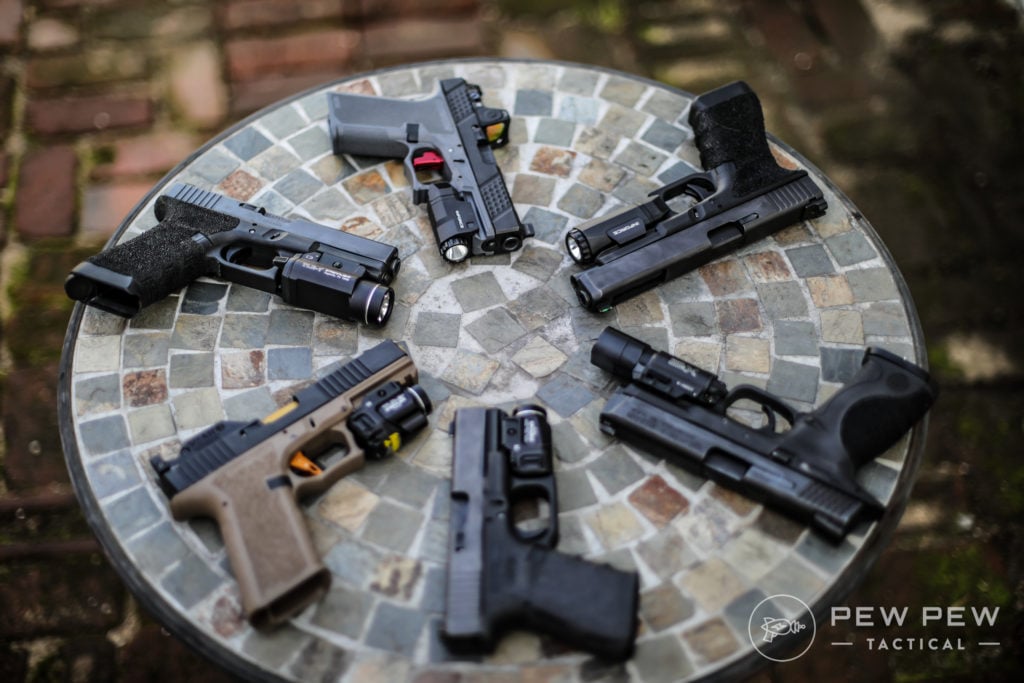 But what were people buying? Was there one particular gun that stood out as the most valued and sought after?
Well, we took some time to dig into the stats, pull some figures, and crunch the numbers to tell you what THE guns of 2020 actually were.
So keep reading…
Table of Contents
Loading...
And the Best Seller of 2020 Was…
The best-selling firearm in 2020 was the Glock G19.
That's the right answer. Actually, it's a probable answer.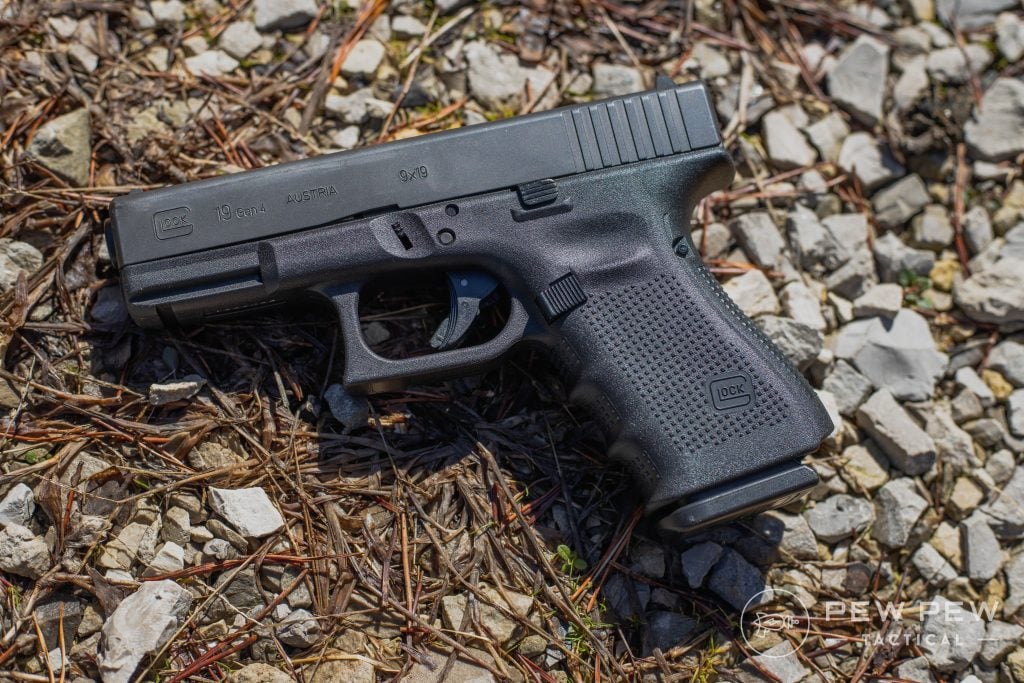 It was at the top of multiple lists that year and handguns far outsold rifles and shotguns combined.
A more accurate answer, though, is to say the most popular firearm was a compact pistol chambered in 9mm, and Glock sold a lot of them.
539
at Palmetto State Armory
Prices accurate at time of writing
Prices accurate at time of writing
Looking at all the open-source data, there just isn't enough information to give an objective answer.
Most companies and retailers that sell firearms don't reveal details about specific models or volume.
While Glock sold many handguns, so did Springfield, Sig Sauer, Smith & Wesson, Taurus, and the thousand other handgun makers in the U.S.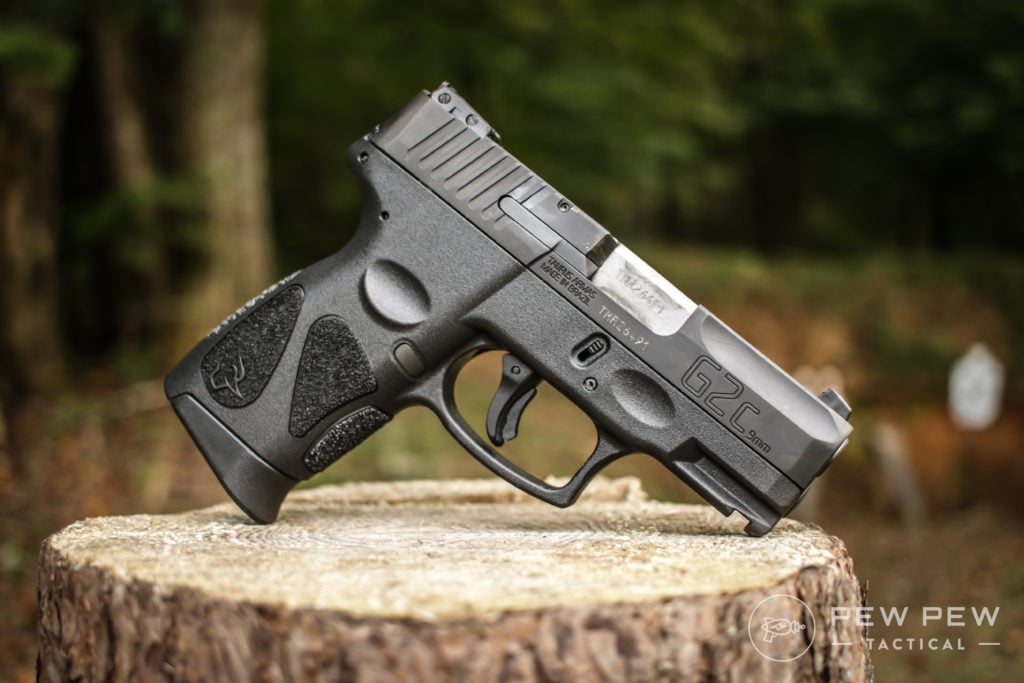 But you're not reading this article for the nitpicky details. You're here for the instant gratification a listicle provides.
So…wait. You are here for the nitty-gritty? Great. Let's take a look.
2020 Sales
The gun industry saw a sharp increase in firearms sales in 2020, selling approximately 64% more firearms than the year before.
While sales have steadily increased each year, the surge is attributed to buyers responding to an onslaught of societal issues amid an election year.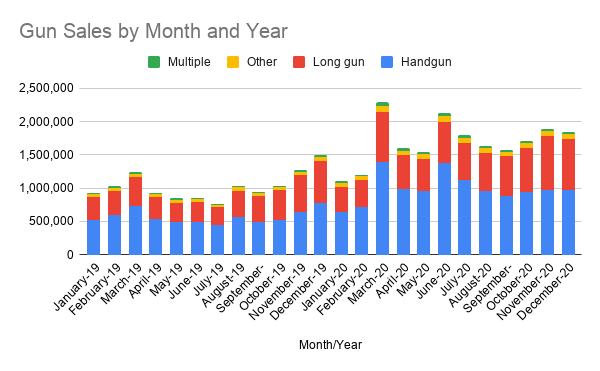 In 2020, Americans bought more than 20.3 million guns.
That's 11.9 million handguns, 7.1 million rifles and shotguns, and 854,836 parts classified as firearms, according to data published by the FBI.
And then another 393,814 million people bought more than one gun during a single transaction.
While the FBI data reveals totals, it doesn't get into the weeds.
You can't tell make and model. To get a better idea, you have to look at other data.
2019 Manufacturing
Most manufacturing businesses use a flexible operating plan to control the ebb and flow of production.
This allows them to respond to changes in demand in real time, but they also try to plan ahead.
The best data showing what manufacturers were preparing for is the ATF Annual Firearms Manufacturing Report.
According to the report, U.S. gun makers produced 1.9 million rifles, 480,735 shotguns, 580,601 revolvers, and more than 3 million pistols in 2019.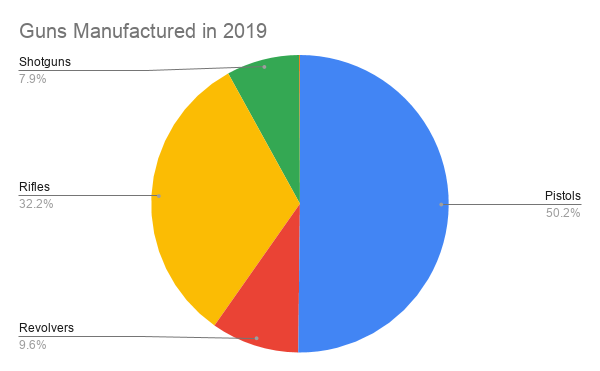 The report goes a step further by breaking down pistols and revolvers by caliber.
For pistols, 9mm was the most popular by far, .380 came in a distant second, .22 LR third and to .50 a close fourth (which includes .45 ACP).
For revolvers, .22 LR ranked first, .357 Magnum second, and .38 Special third.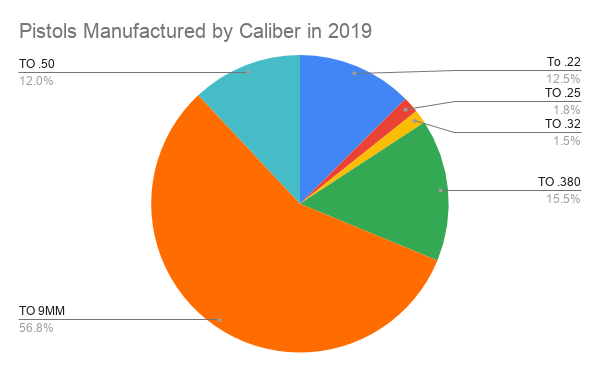 The report also shows the number of guns manufactured by brand.
For instance, Sig Sauer produced the most pistols with 692,326, of which 89% were 9mm.
On the other hand, Heritage Arms produced the most revolvers with 189,546. You could deduce the most in-demand new pistol was a Sig Sauer 9mm.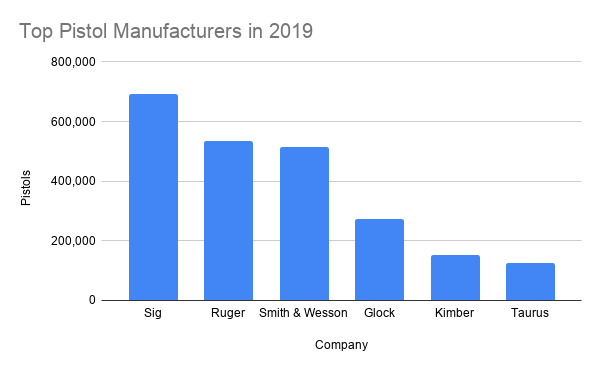 Older reports, while showing higher or lower numbers, generally follow the same pattern.
According to the 2018 report, the U.S. manufactured 3.9 million pistols, of which 2.1 million were 9mm, 664,835 revolvers, 2.9 million rifles, and 536,126 shotguns.
Additionally, Smith & Wesson produced the most handguns with 886,917, more than half of which were 9mm.
Although the report reveals demand for brand (and caliber for handguns and revolvers), it doesn't fully answer the question.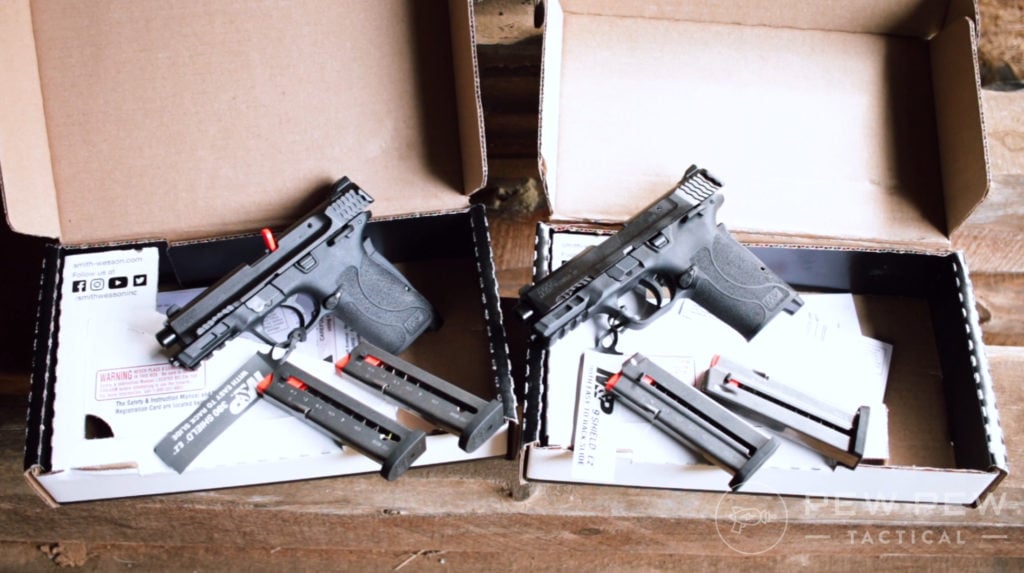 Manufacturers can only respond to demand so far ahead, and the guns listed in the report represent a mix of 2019 and 2020's demand.
On top of that, guns produced don't mean guns sold.
(Quick note: 2020 data was unavailable during the writing of this article)
Retailer Data
The gun auction website GunBroker shares the best-selling firearms on the site by month and year.
This data is fed to a third-party platform Gun Genius, which churns out lists that media and trade groups use to make articles like this.
In the Top 20 Guns of 2020, GunBroker organizes the best-selling firearms for the year by type and action.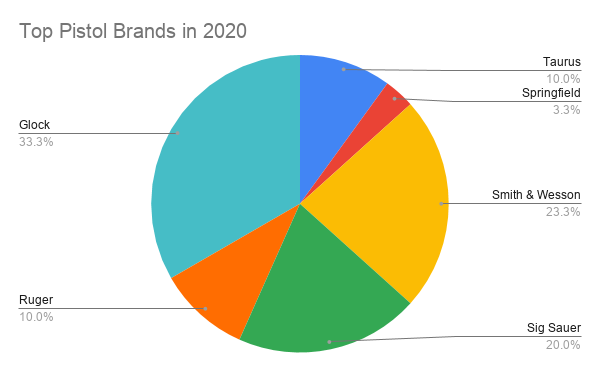 For example, of the best rifles, the Smith & Wesson M&P Sport II was the best semi-auto, Ruger American Rifle was the best bolt-action, and the Marlin 1895 was the best lever-action.
GunBroker's lists are great because they give you such specific answers.
Additionally, retailers nationwide use GunBroker to sell guns, so the site isn't just pulling from a single inventory.
However, there is a problem.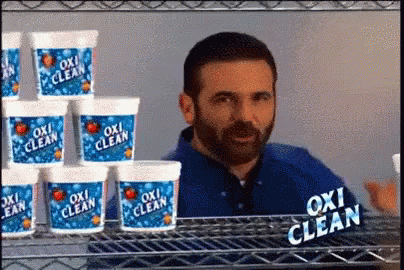 While these lists reveal the most popular guns, they don't say how popular they were throughout the year because they don't reveal sales figures.
Another way to use the data, though, is to look at patterns.
If you look at semi-auto handguns by brand, size and caliber, the most popular attributes include Glock, full-size frames, and 9mm.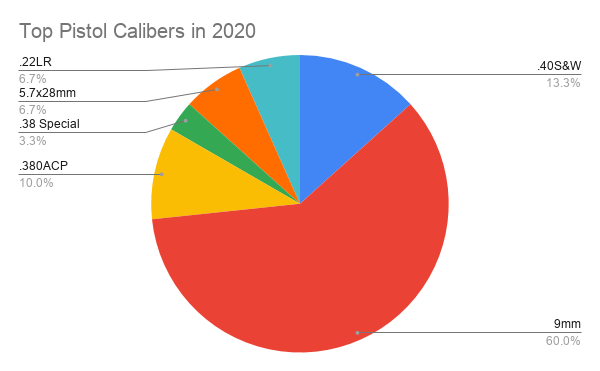 But, again, you run into the same problem as before because there's no way to determine how popular they were throughout the year.
Looking at 2019's best sellers, the most popular pistol was the Sig Sauer P365 and the only other pistol to make both years was the Sig P320.
499
at GrabAGun
Prices accurate at time of writing
Prices accurate at time of writing
On top of that, the most popular attributes belonged to Sig, subcompacts, and 9mm.
Additionally, two of the three correlate to the 2019 ATF report.
Other Gun Sellers
While GunBroker published their top 20 guns, Guns.com published lists of their 10 best-selling pistols, rifles, and shotguns.
And the Alabama Media Group surveyed retailers across the state, asking about the 15 most popular handguns.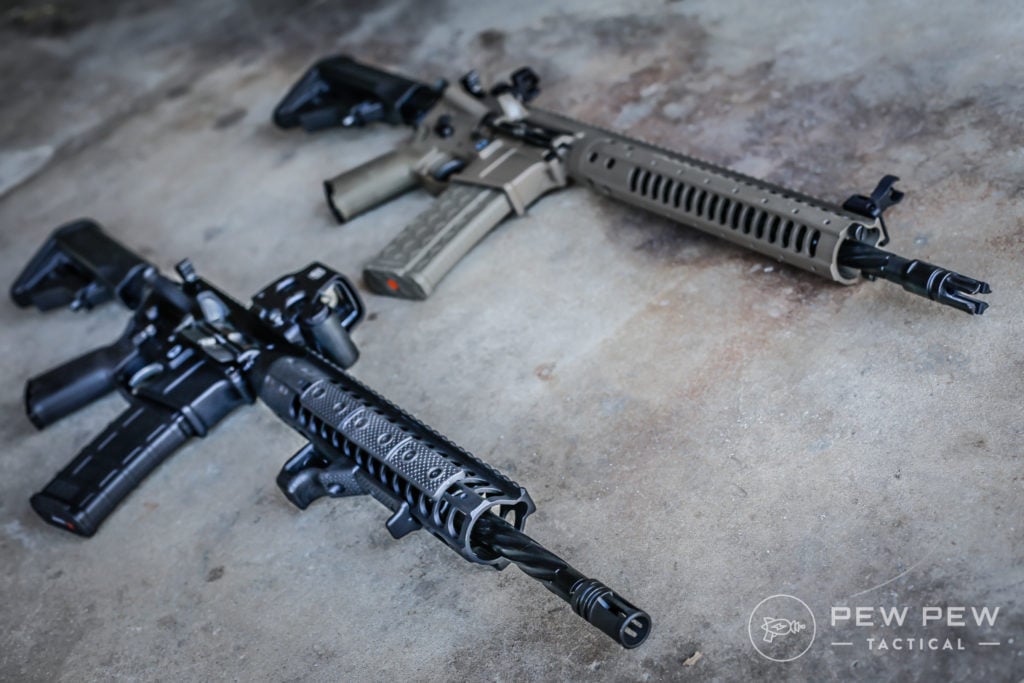 Looking at all three lists, there's some overlap.
Six handguns made each list — the Glock G19, Glock G17, Sig P365, Glock G43, Sig P320, and the Smith & Wesson 9 Shield.
Great Value (Sub-Compact)
369
at Brownells
Prices accurate at time of writing
Prices accurate at time of writing
Combining the top 10 in each data set (because the Guns.com list is limited to 10) and organizing it by brand, size, and caliber, you'll see the majority were Glock, half were compact, and more than half were 9mm.
Obviously, this isn't the most scientific model for answering this question.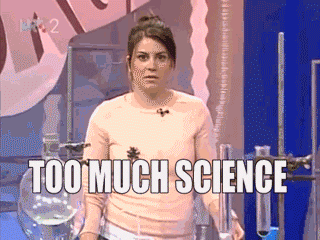 The data is incomplete, and the methodology is flawed in ways I cannot conceive. The Alabama list is limited to Alabama and handguns.
Google Trends
Google Trends allows users to research keywords typed into Google and examine interest over time.
It's an immensely popular tool among marketers and data analysts.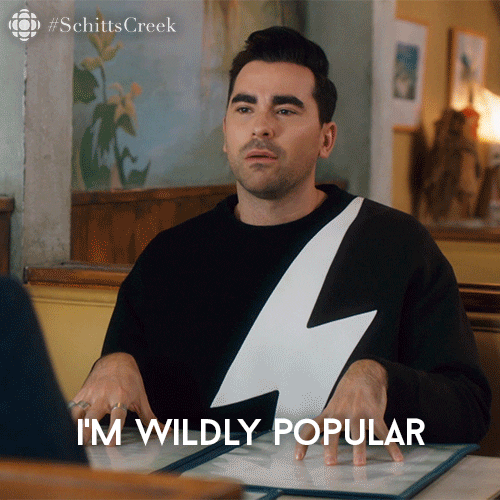 In an attempt to answer this question, though, I plugged in the five most popular models derived from the three lists.
According to the data, Glock 19 was the most popular search term by far. It remained in the top spot all year.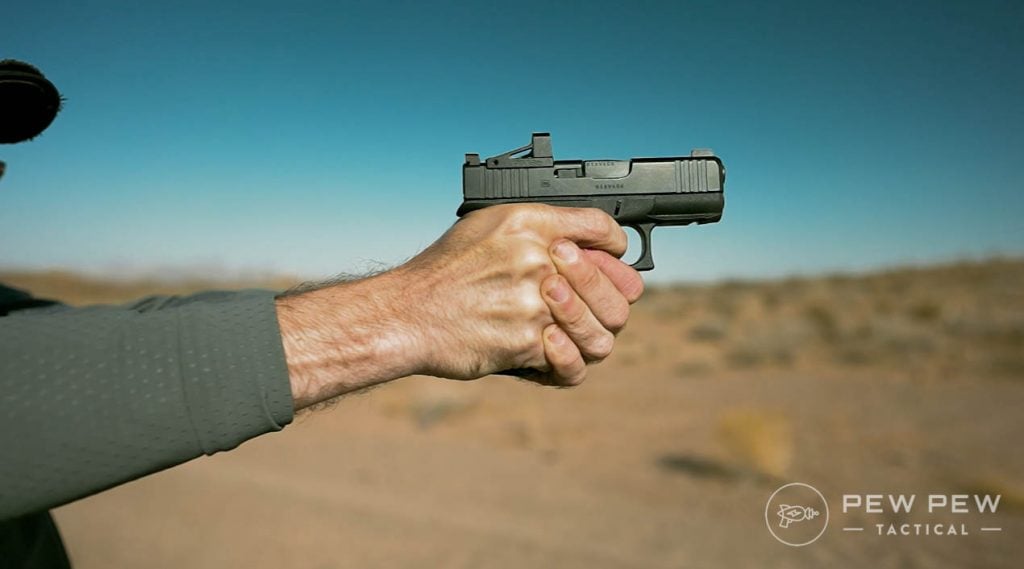 Ands it hit a high note in mid-March, or the start of the Coronavirus lockdown, peaking during the first week of June when demonstrations erupted following the death of George Floyd.
Glock 17 was the second most popular term throughout the year, Sig P365 and Sig P320 tied for third, and Glock 43 came in last.
474
at Palmetto State Armory
Prices accurate at time of writing
Prices accurate at time of writing
However, Glock 19 was also the most popular search term in 2019, the year when other datasets suggest the Sig P365 was the most popular gun.
So, I modified the search terms to say, for example, "Glock 19 for sale," which suggests the user intended to buy the firearm.
While the modified keywords still pull similar rankings, the data has greater fluctuation.
At one point during the year, the term "Sig P365 for sale" outperformed "Glock 19 for sale."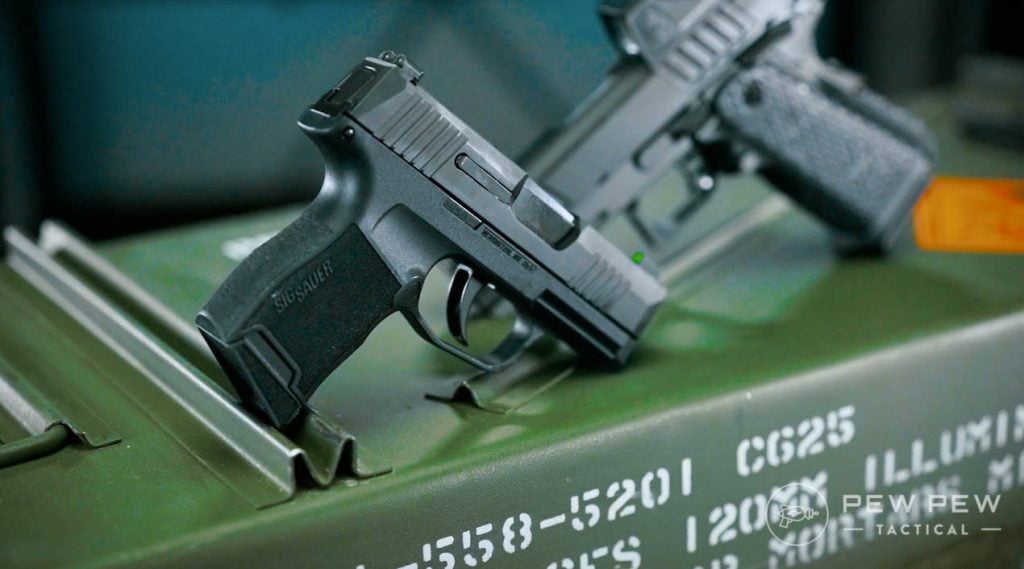 And there's even more fluctuation in 2019.
Still, the Glock 19 handgun evoked a lot of interest throughout the year. In fact, for most of the year, Glock 19 was searched more than Purell.
Why the Glock?
If the data suggests anything, the Glock 19 is popular because it's a compact handgun chambered in 9mm and made by Glock.
Glock became a successful brand in the U.S. for a host of reasons.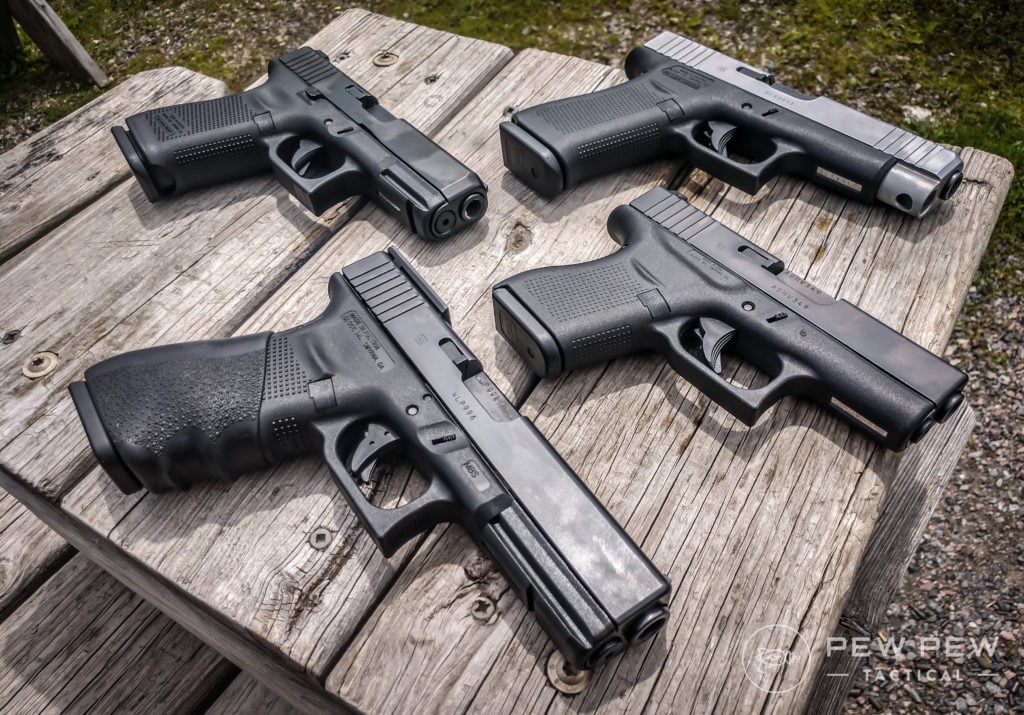 Part of their success was being in the right place at the right time but also delivering the performance gun buyers wanted.
They created an intuitive and lightweight pistol with a large magazine.
By introducing the first successful polymer-framed handgun, Glock also created the standard for that style of pistol.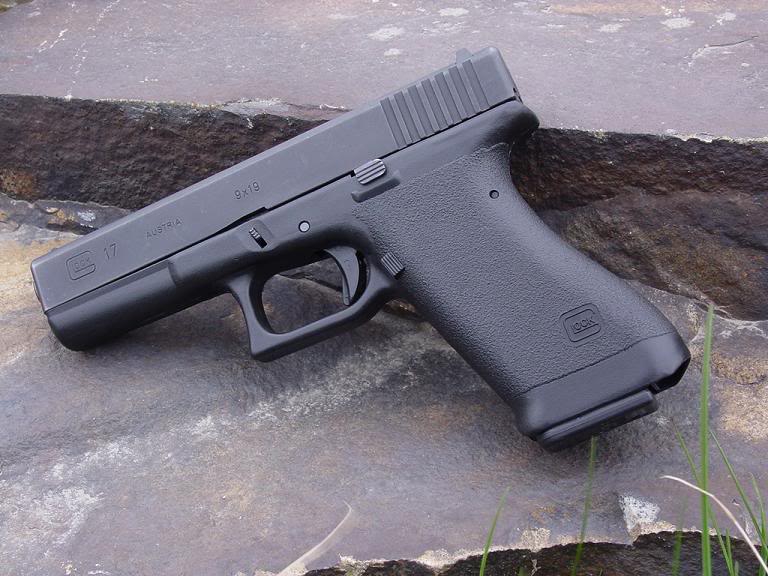 When Glock created their handgun design more than three decades ago, they took direct cues from military officers, so the design was tailored for military applications.
In the U.S., the company created an in with law enforcement agencies and became a dominating power in that realm.
Today, some 65% of federal, state, and local agencies carry Glock pistols.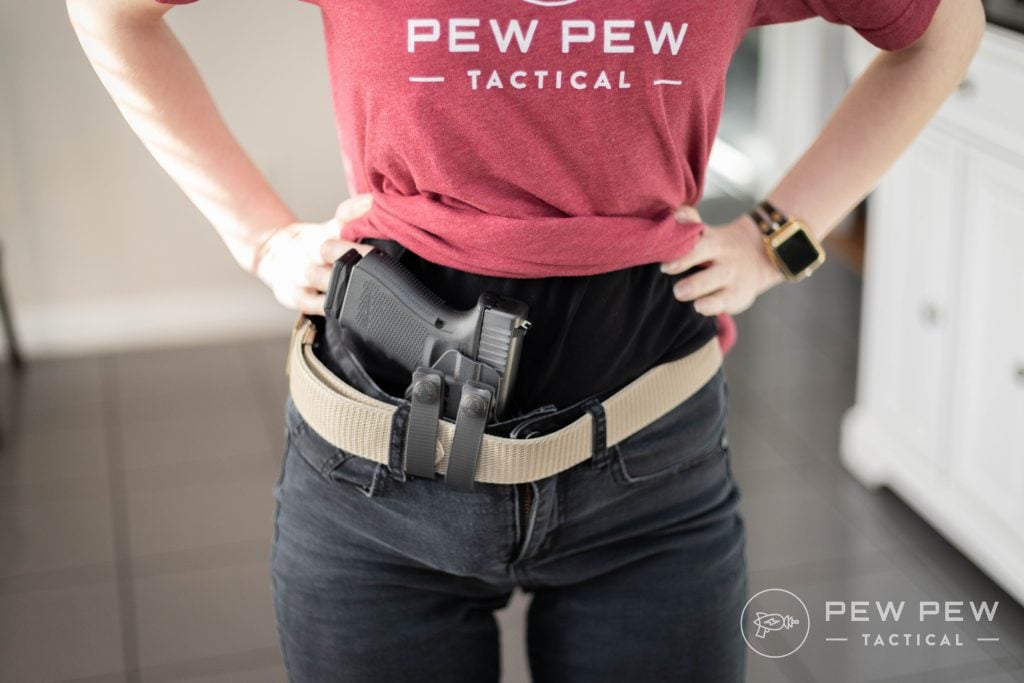 In turn, most gun buyers want what professional gun handlers use.
As for the Glock 19, buying a compact handgun is like ordering a medium-sized drink.
Falling between small and large, it's a convenient option for those wanting to carry a gun for protection, which, according Pew Research, is the primary reason people buy guns.
For the 30% who buy guns for "sport shooting," the Glock 19 is still large enough to shoot comfortably on the range.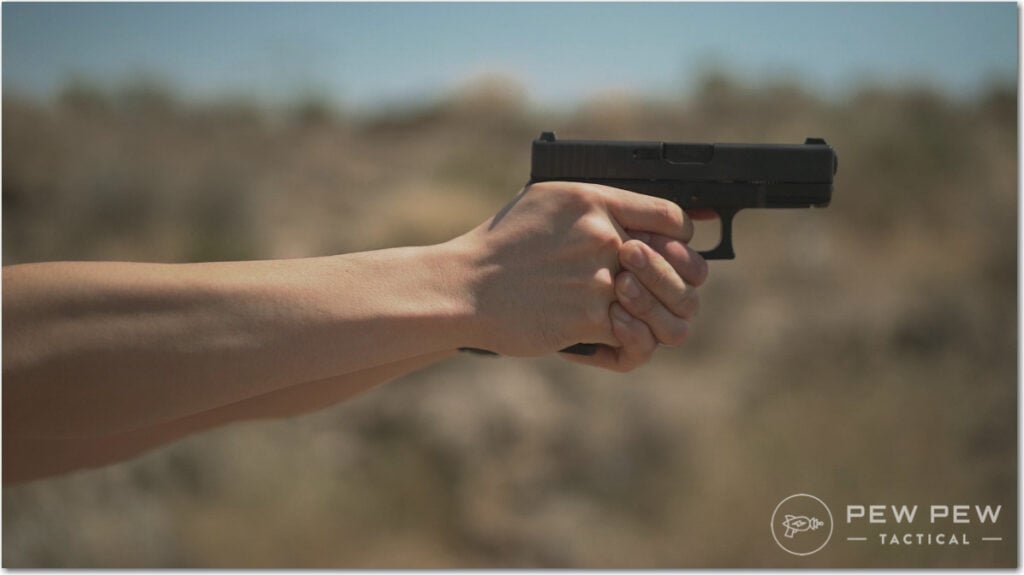 The 9mm chambering is popular for many of the same reasons compact and Glock is preferred.
The ammunition was selected by the military and popular among police officers.
It's easy to shoot and allows for a large magazine capacity.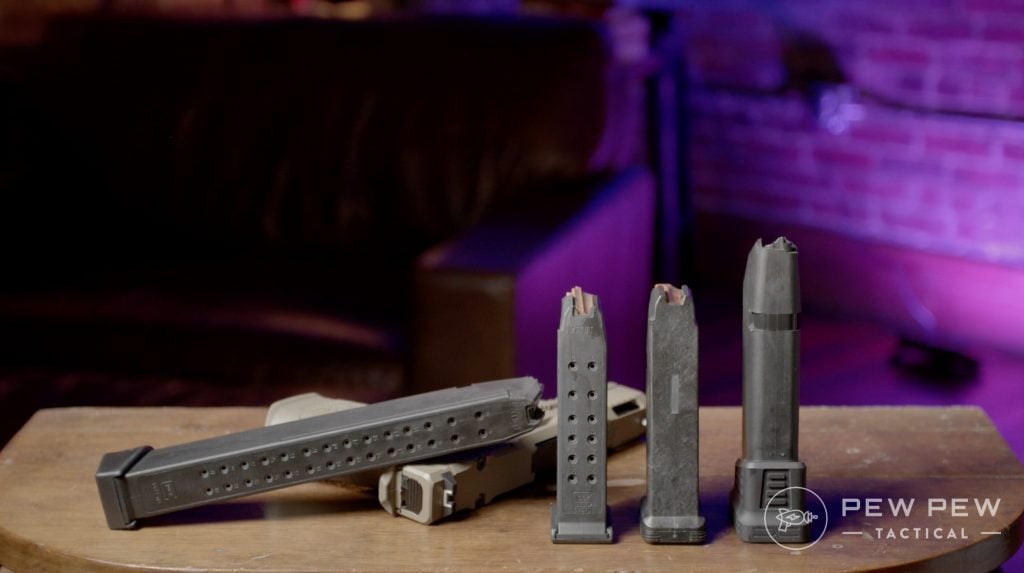 Predictions for 2021…
Of course, the above is just an explanation of why Glock and the Glock 19 are popular.
I don't think I have enough information to explain the collective reasoning of why people like something like that.
For two years before, the Sig P365 took GunBroker's top spot, and before that, it was a Ruger LCP.
But if I had to guess, the best-selling gun next year will be a compact 9mm handgun by a large firearm brand.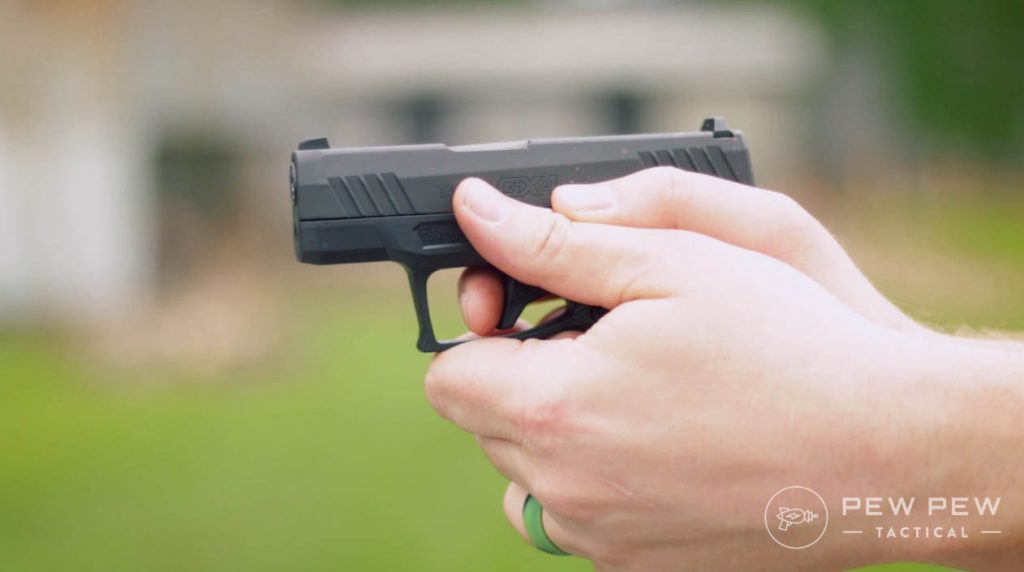 Conclusion
While there's no conclusive answer to the most sought-after gun in 2020, data points to 9mm compact pistols as the most popular.
Glock, of course, owns that arena, so it's no surprise it topped many lists as one of the most sold handguns in 2020.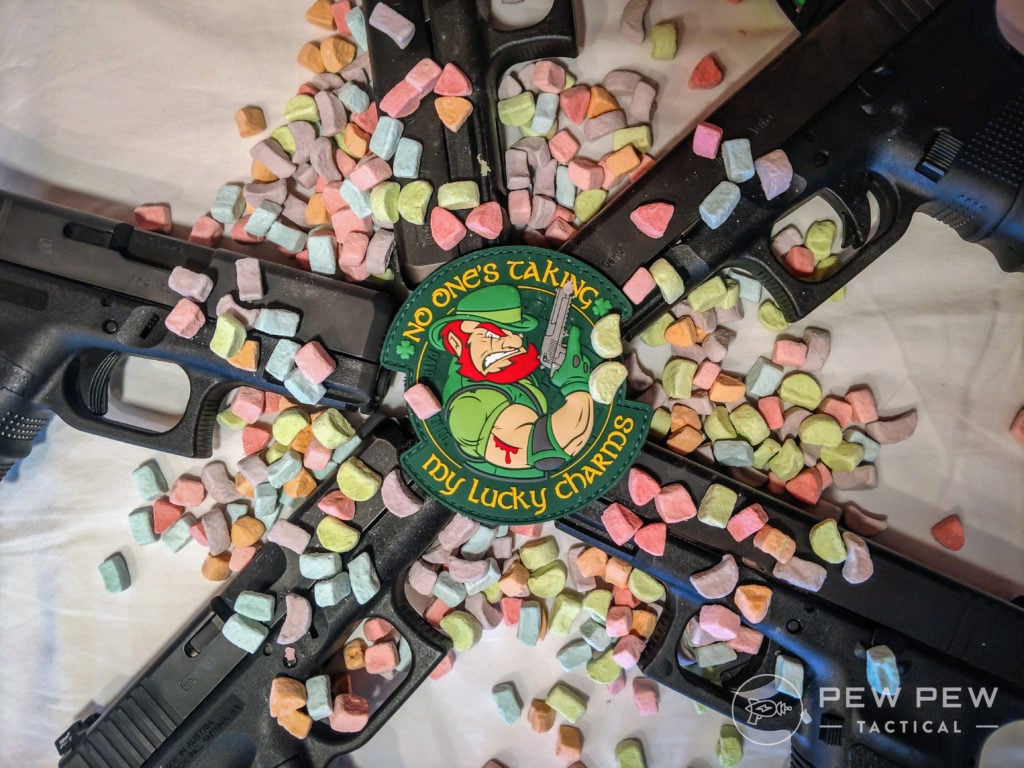 What do you think about the 9mm compact domination? Let us know in the comments below. For more on 2020 and how it shaped the industry, check out Guns Sales Pre and Post COVID.