---
Glocks…love them or hate them…they are massively popular and widely adopted by police and military for a number of great reasons.
But does all that pedigree transfer over to their concealed carry models?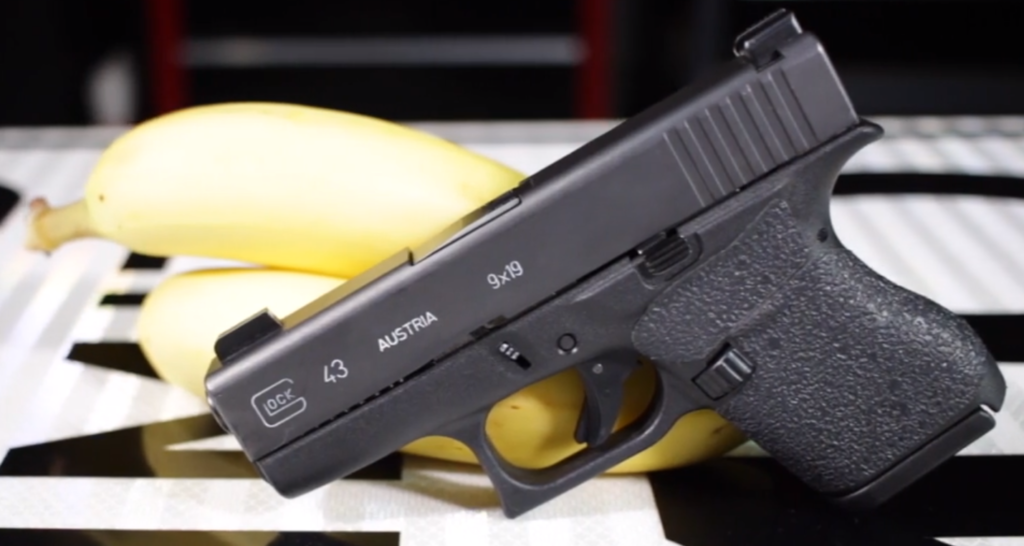 In our opinion…YES, the Glock 43 delivers exactly what you need from a good EDC CCW (every day carry concealed carry weapon).
Ultra Reliable Single-Stock CCW
449
at Palmetto State Armory
Prices accurate at time of writing
Prices accurate at time of writing
We'll give you the lowdown on just what it does right, our top reasons to carry it, and what some of the drawbacks might be.
Table of Contents
Loading...
Glock 43 Specs and Features
Features
Glock Safe-Action trigger
Specs from Glock
Glock 43 Pros & Cons
Pros
Compact and very concealable
Great 9mm for the price – under $500
Aftermarket support – almost everything is upgradeable
Low Maintenance. Performs well even when dirty.
Reliable
Cons
Lower Capacity at 6+1
Plastic Glock sights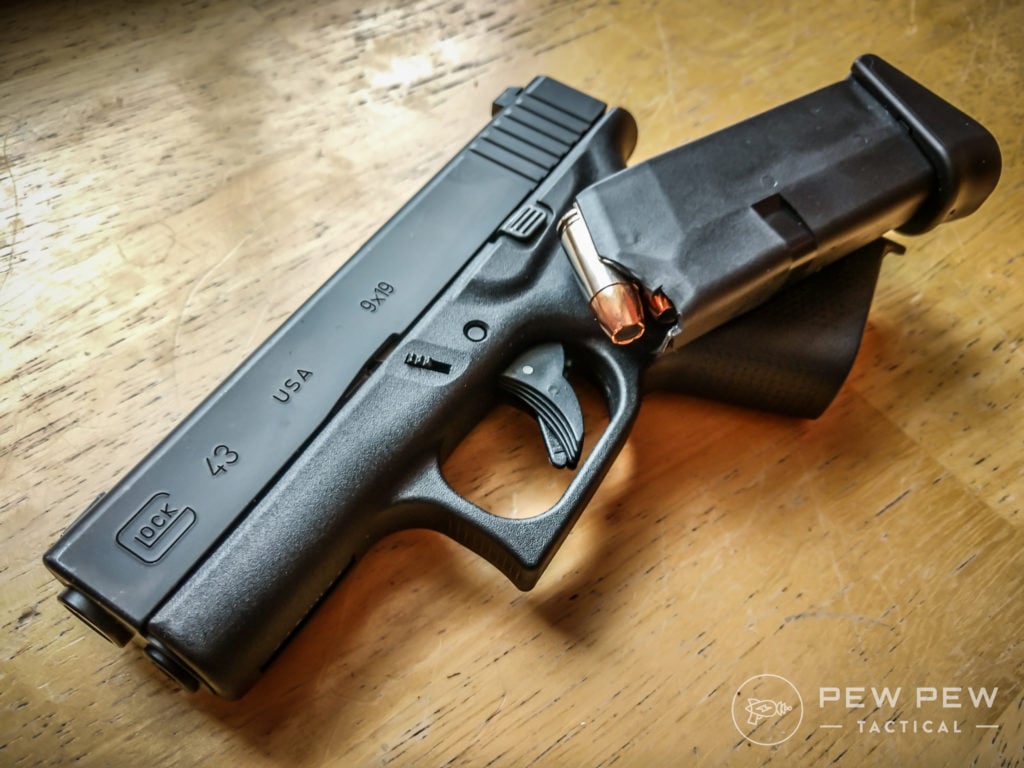 By the Numbers
Reliability: 5/5
This is why you buy a Glock because they work. Always. Period.
Accuracy: 4.5/5
For a small gun with Glock standard sights, it is reasonably accurate. It won't win an Olympic event, but it doesn't need too either.
Ergonomics: 4/5
Most small CCW pistols don't feel great in the hands, but the G43 is surprisingly ergonomic once you get used to it a little. This can also be modified a bit with grip tape or stippling.
Looks: Potato (1/5)
If a potato and a Lego brick got together and made a little baby Glock, the G43 would be it's name. Sure you can Cerakote it a cool color if you want, but out of the box…bleh. Thankfully, since it is a CCW pistol – you won't have to look at it often!
Customization: 3.5/5
Lots of options out there for Glock firearms, but much of that is lost since this is a small CCW. It's also better not to mess with it much since you don't want to risk compromising that famed reliability.
Bang for the buck/value: 4/5
It does what you need when you need it. And at a price that most of us can afford. When you think about it, weighing the cost against protecting yourself and your family – can you really afford not to get the most reliable firearm on the market?
Overall rating 4.75
Who Is It For?
From a small CCW in .380 Auto to a full-sized bear killer with 20 rounds of 10mm, Glock literally offers basically every option you could ask for from a handgun.
They've even started offering mutant versions of their own guns with the G19x and G45.
Even within the category of "Small 9mm CCW" Glock has several options, and while you can't go wrong with any of them–the G43 might be the best of the bunch. In fact, we like it so much that it made our best Glocks list!
The G43 is what you would expect from a Glock in most ways, featuring a polymer frame and a steel slide, the casual observer might mistake this to just be a down-sized version of their G19 or G17.
But they would be wrong!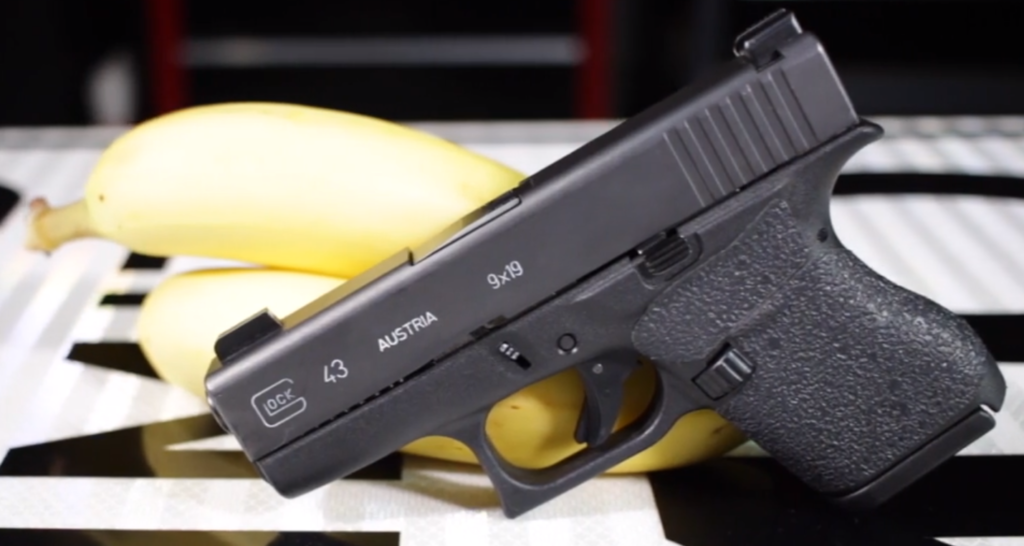 While most Glocks are double-stack, the G43 is one of Glock's rare entries into the single-stack world.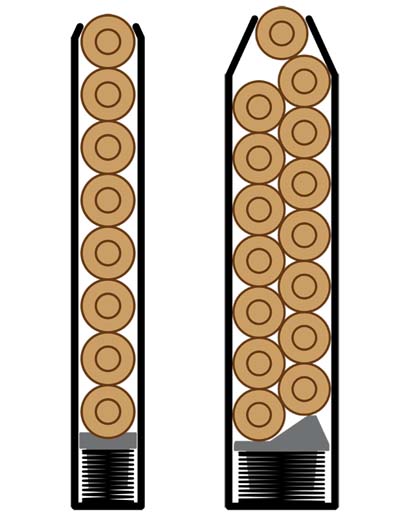 This cuts the size of the Glock 43 down by a large margin and makes it much easier to conceal (and a lot more comfy to carry for some people).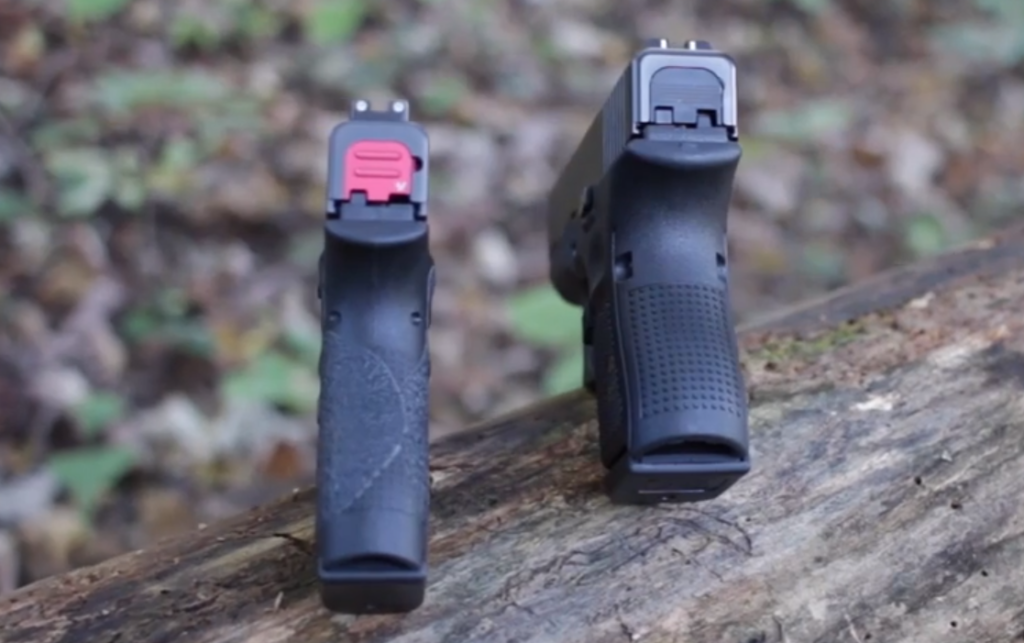 However, since it is a smaller magazine you are left with slightly fewer rounds at your disposal. A standard Glock single stack magazine holds 6 rounds giving you a 6+1 capacity. The +1 means you have one in the chamber.
23
at GunMag Warehouse
Prices accurate at time of writing
Prices accurate at time of writing
Why Glock?
Designed and often built in Austria, Glock has been solving problems all over the world since the mid-1980s and have become the number one choice for law enforcement and militaries.
All of that for one simple reason – Glocks are reliable.
Glock has built their long-standing reputation for making some of the most reliable and literally bomb proof firearms to ever be produced, and as you would expect – the G43 is no different.
Like all Glocks, the G43 comes in a hard plastic storage case with two magazines. While prices can range depending on where you live and what time of year it is, you'll generally find it in the $450-500 range.
ULTRA RELIABLE SINGLE-STOCK CCW
449
at Palmetto State Armory
Prices accurate at time of writing
Prices accurate at time of writing
Full disclosure – while many of us at PPT have used and carried Glocks for decades, some of us don't really like Glocks. We would trust them with our life or the life of our families, but for a gun we enjoy taking out to go to the range with – Glock falls short.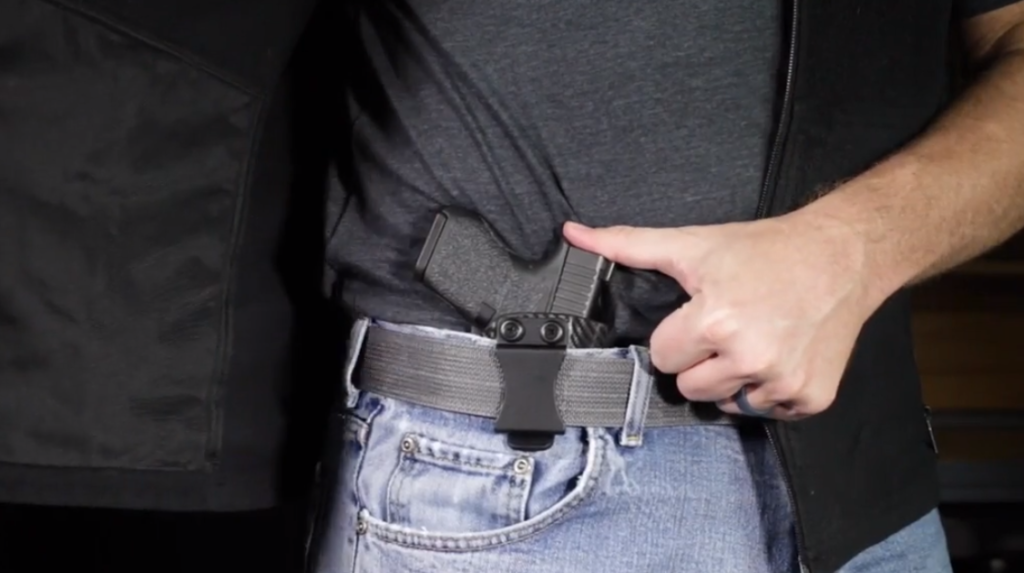 The reason we still choose a Glock though is because of the unbeatable reliability and ease of use they offer. It's kind of like vegetables, they're good for you – but most of us don't actually enjoy them for the sake of the experience.
Fit & Feel
Safeties First
Just like every other Glock in the catalog, the G43 has no external safety to fiddle with, you just need to rack the slide and you're ready to go. But that doesn't mean that Glocks aren't safe…
…They just have internal safeties!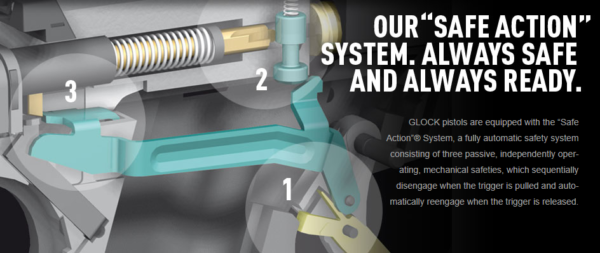 Every Glock, including the G43, comes with 3 passive, independent, internal safeties to ensure that it only goes off when you pull the trigger.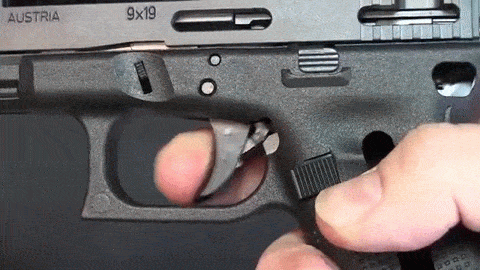 Load the magazine, rack the slide, line up the sights, and pull the trigger – that's all you need for a Glock to work when you need it most.
Glock Sights and What You Should Know
Glock has another feature that many people love to hate – the U-shaped rear sight.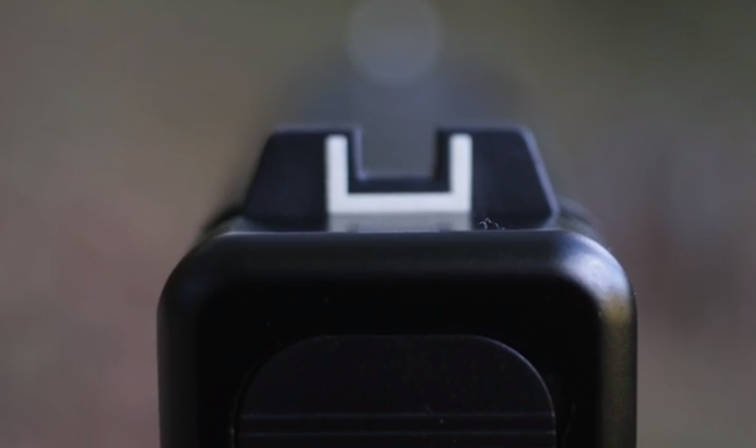 Sights are often the first thing that people replace with some aftermarket option, while there isn't anything wrong with the U-shaped rear sight – a lot of people just don't like it.
The front sight though…well, if you're planning on using this as an EDC or CCW – then we would always highly recommend getting some Tritium Night Sights for your Glock.
Installing them is easy, we can even guide you through it!
Bang Switch (Triggers)
For a time Glock had only one thing that tarnished their good name and that was the quality of their triggers. No, there wasn't anything wrong with the triggers – really. They were just gritty, long, heavy, and people spoiled by match grade triggers in 1911s hated them.
But you have to keep in mind that Glocks are really designed for duty and defensive carry, that heavy trigger is part of what makes them safe to carry – kind of like a revolver heavy trigger, but without the double-action.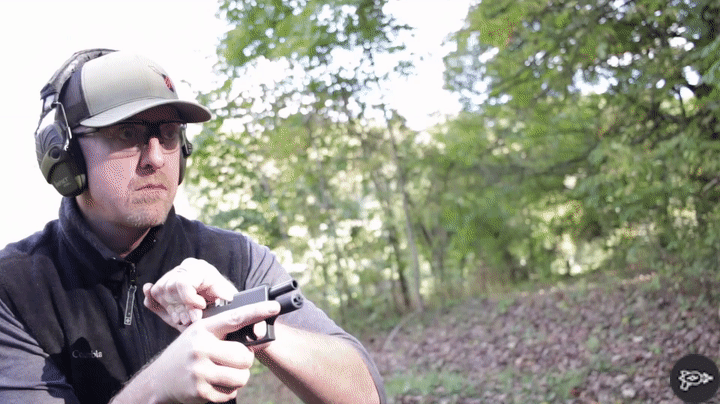 Glock has really come a long way and their Gen 5 models sport triggers that are FAR nicer than their older versions.
Give yours time to break in a bit and it will do just fine.
Best 9mm Range Ammo
20
at Palmetto State Armory
Prices accurate at time of writing
Prices accurate at time of writing
Why We Love the Glock 43
First let us look at the awesome side of the Glock 43:
Number 7
Glock's history. Law enforcement and military folks, you know, people who carry and use firearms for a living, have put decades into field testing the Glock.
And with every Glock generation that comes along, changes are made and the Austrian engineers have refined the firearm to what it is today. And that's part of the reason I have so much faith in the brand.
Number 6
Concealability. If you need to carry your firearm concealed, the 43 is a fantastic choice. You can easily hide it in a vest pocket or on your waistline. Now you'll hear the super tactical guys talk about body geometry and get all serious about this topic.
Let me break it down without using fancy words…if you have a tactical dad bod or you're a huggable lady with a body like a back road…then sometimes it's difficult to carry a chunk of metal inside your waistband.
Regular sized guns are big. And that's where the Glock 43 shines. It's much easier to tuck inside your waistband and still be able to breathe.
Number 5
It's a 9mm. I love 9mm for the price. And the ginormous selection of ammo on the market is fantastic…but where the 9mm shines is that it is right in the sweet spot for size and punch. The 9 may just be the most perfect round ever made.
Don't forget to read our picks for The Best 9mm Ammo, we did the testing and found what is best for defense and for the range!
Number 4
Aftermarket support. There are TONS of peripherals on the market…you can upgrade everything from mag extensions to night sights to triggers. Lot's of support for you out there…especially in our Best Glock Upgrades article.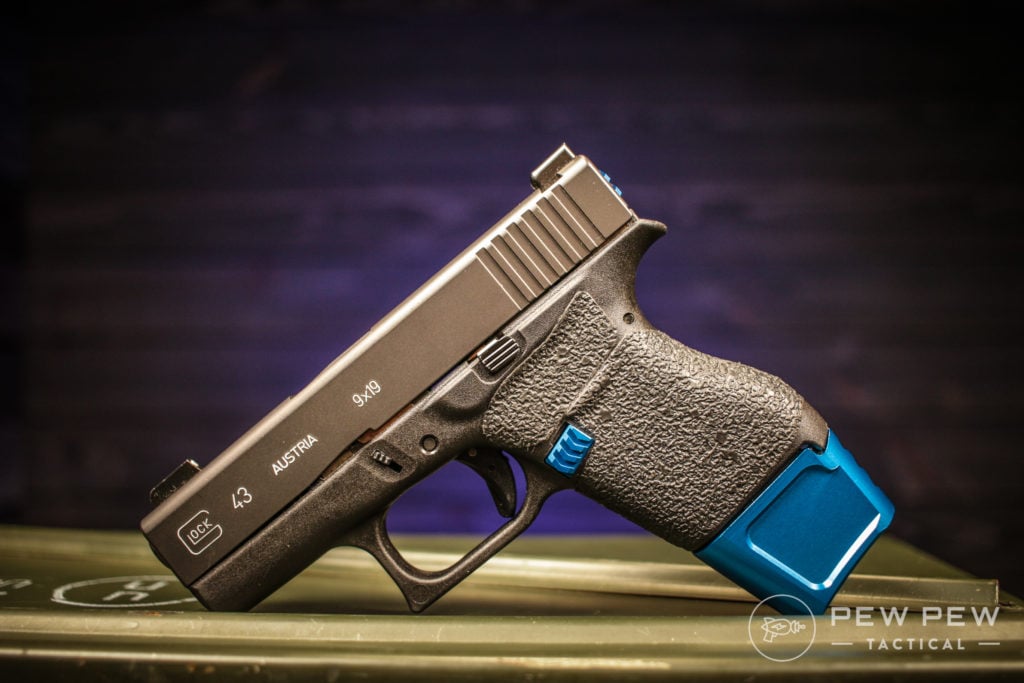 Here we modded with Tyrant CNC's kit of extended mag release, extended magazine, and back plate.
24
at Tyrant Designs
Prices accurate at time of writing
Prices accurate at time of writing
How about holsters?
The choices are staggering.
This one is a single clip for inside the waistband from Concealment Express. It's all Kydex and does the job.
39
at Rounded Gear
Prices accurate at time of writing
Prices accurate at time of writing
For comfort you can get a hybrid one with a leather backer. Our current favorite is from Hidden Hybrid Holsters.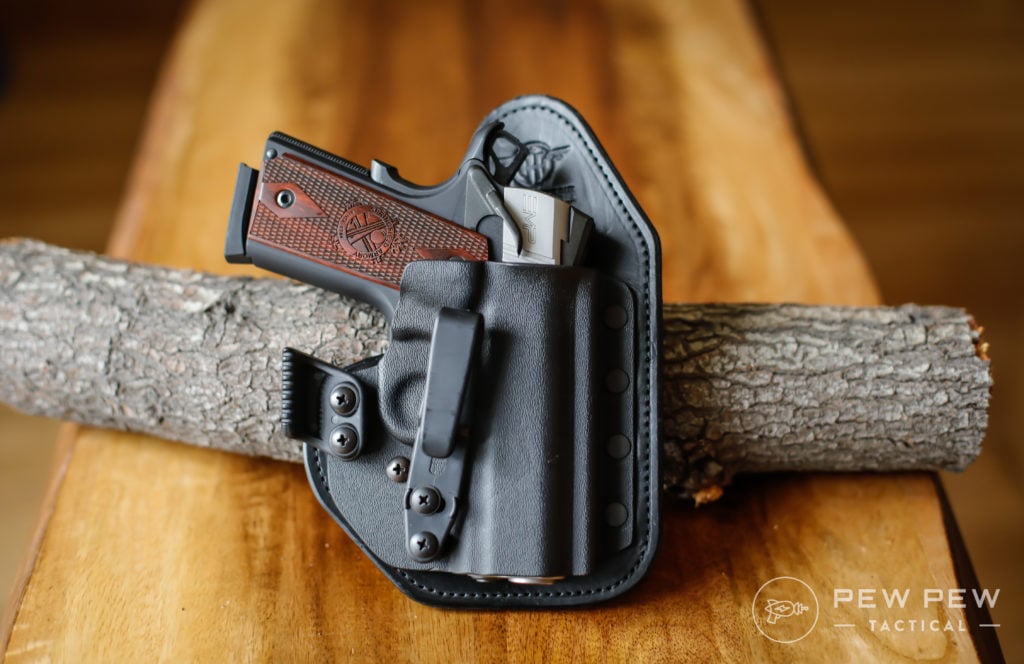 They work spectacularly with small guns in the appendix position but they also have double-clip models for 4-5 o'clock.
Check out our full review of them.
89
at Hidden Hybrid Holsters
Prices accurate at time of writing
Prices accurate at time of writing
You can find more holster options in our specific Best G43 Holsters Roundup.
Or brush up on other guns by reading our Best CCW Holsters guide, and ladies – we even have one tailored just for you: Best Ways to Conceal Carry for Women.
Number 3
The G43 is easy to own and easy to maintain. Glocks need very little maintenance. They perform just fine when they're dirty and because they are mostly plastic, they are simply easy. If you're new to guns or don't want a finicky firearm that needs maintenance, Glocks are a good choice for you.
Number 2
Price tag. Protecting yourself and those you love is important…but it's great that you can do it affordably. While there are tons of upgrades and peripherals on the market, you really don't have to do anything to a Glock.
Buy as much ammo as you can, get yourself trained properly from a professional, and that's it. At 475-ish dollars, you're ready to go on day one.
Number 1
No big surprise here. The reliability. It feels good when I go on a road trip…to put a tool in the console of my vehicle that I know will perform. Even though I'm not a fanboy…they are fantastic.
But wait, there's more!
Now, life is full of choices…and most decisions are a double-edged sword. The Glock 43 in many ways is outstanding…but there's a price to pay. Here are our three biggest short-comings with this gun.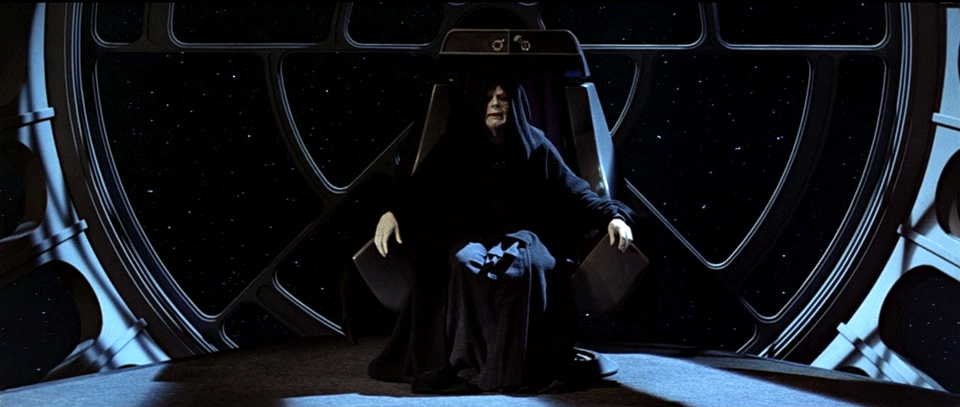 Number 3
The capacity. If trouble goes down, most folks want to have more than a six plus one capacity. It is why I often carry a holster with a sidecar for an extra magazine…which doubles my capacity.
If this is a major concern you may consider the Glock 26 which takes you from 6 + 1 up to 10 + 1.
Number 2
The sights. You don't have to upgrade sights…but for a bedside gun, I feel strongly about having tritium installed. I replaced the plastic sights that came on this gun on day one. The upgrade is an additional expense.
But the good news is that the install is easy…we even have a tutorial on installing it! And for glow in the dark sights, there are tons on the market at different price points.
Number 1
It is no fun to shoot! I'm not going to get into the physics behind it…and I'm not going to talk weight or bore axis…but I do want to state clearly that the Glock 43 is snappy and is just too small to have fun with.
Don't misunderstand!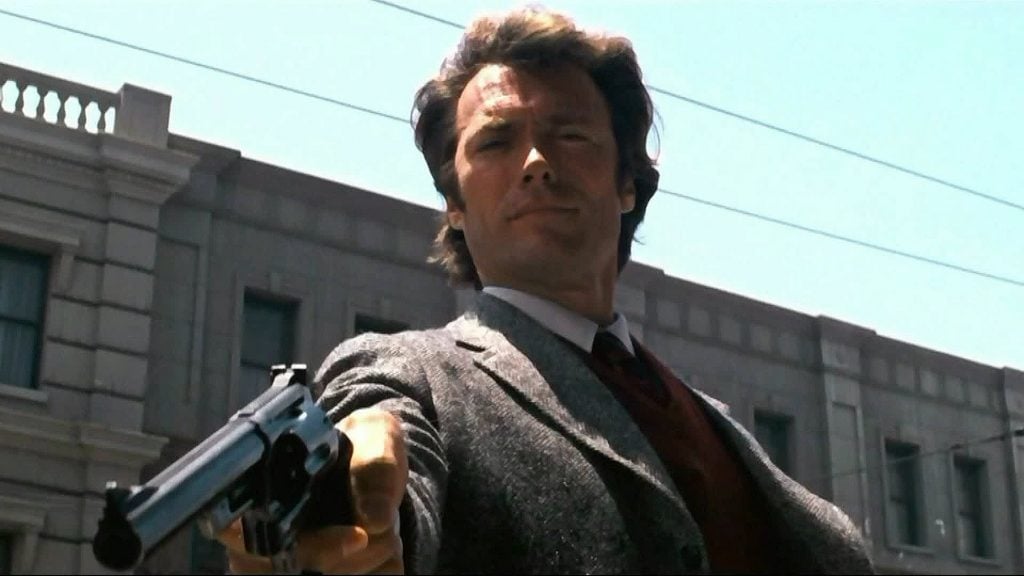 It's not some Dirty Harry hand cannon …no…it's easy to handle and is a great gun to learn on…but after you practice and get comfortable with it, I don't think you'll find yourself burning box after box of ammo.
Conclusion
Overall, it's easy to see why the Glock 43 is one of the most popular CCW pistols. It's small, has decent capacity, great ergonomics, and is utterly reliable. I can only fault it on looks but there's enough aftermarket parts to remedy that.
In all – the Glock 43 is what you would expect and require from Glock, a reliable firearm that you can trust your life to.
For that and other reasons, we highly recommend it as your next CCW option.
Ultra Reliable Single-Stock CCW
449
at Palmetto State Armory
Prices accurate at time of writing
Prices accurate at time of writing
Don't forget to take a look at the Pew Pew Tactical YouTube for more in-depth and hands-on reviews!
Do you carry a Glock for duty or as a CCW? Made any upgrades? Tell us about it in the comments! Looking for other great CCW guns…check out Best Concealed Carry Guns in Popular Calibers.