Being adopted by a major military is the dream for every firearm manufacture.
But government procurement is a messy business and raises the question…Did the US Army make the right decision by choosing the Sig Sauer P320 as its new sidearm?
And just because they chose it…does the P320 make sense for you?
474
at Palmetto State Armory
Prices accurate at time of writing
Prices accurate at time of writing
We'll cover everything about the P320 in our review…from features to accuracy, reliability, ergonomics, upgrades, and pricing. By the end, you'll know if the P320 is right for you or if the Army is stuck with a dud.
And now complete with a hands-on video review:
If that helped, please subscribe to our YouTube channel since we're adding new videos every week!
Striker vs Hammer
Times are changing and the striker fired polymer king Glock, is being given a run for its money by Sig Sauer.
Normally known for its double action, single action hammer fired pistols, Sig Sauer is the gold standard for semi-auto handguns.
Their entry into the striker fired market is the p320, a welcomed sight in a stagnating market and a very real replacement for Glock pistols for CCW and general shooting.
Not sure about gun actions? Check out our Single/Double Action vs Striker Fired article.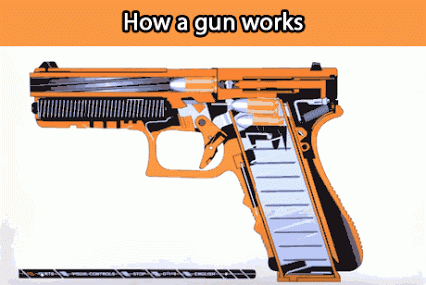 Why would Sig want to make a striker fired gun?
Well, striker fired guns have a lot of advantages that people love…a consistent trigger pull and increased internal safeties are the main reasons armed citizens, police agencies, and elite military units are switching to striker fired guns. The SEALS did it with the Glock 19.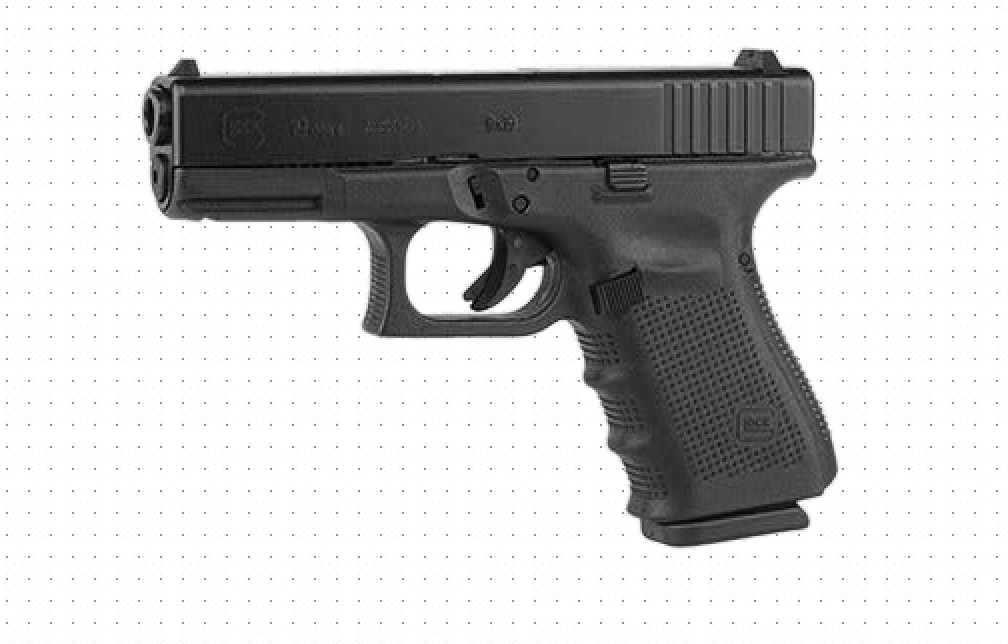 The mechanisms that make up striker fired guns are also very easy to produce, assemble and easy for armorers to fix. All this makes striker guns cheaper than traditional guns.
This is where the Sig Sauer P320 comes in.
The major difference between the p320 and every other double stack pistol Sig Sauer has ever made is that others use hammers and the P320 uses a striker.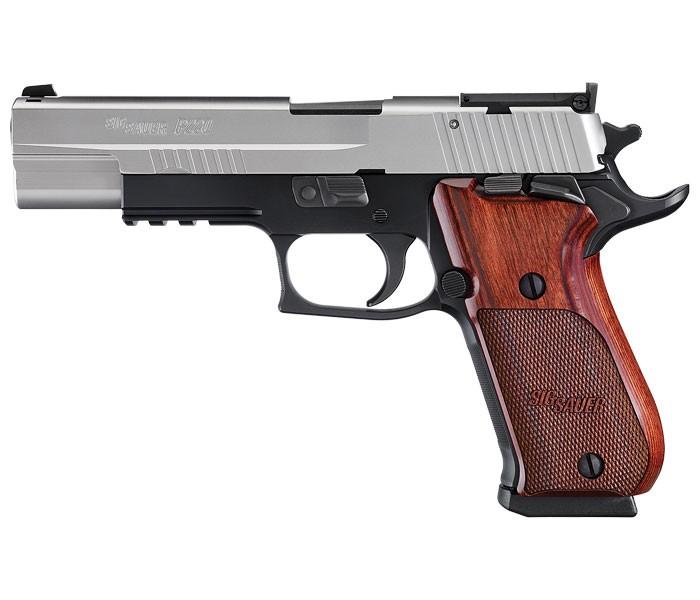 It offers the quality and reliability of Sig Sauer, with a tried and true striker system and ingenious features that make it a novel gun.
In a world of "innovative" guns, this truly is an innovated design and a step in the right direction for the future of pistols.
General Opinion and Background
The model tested for review was my personal Nitron carry in 9mm.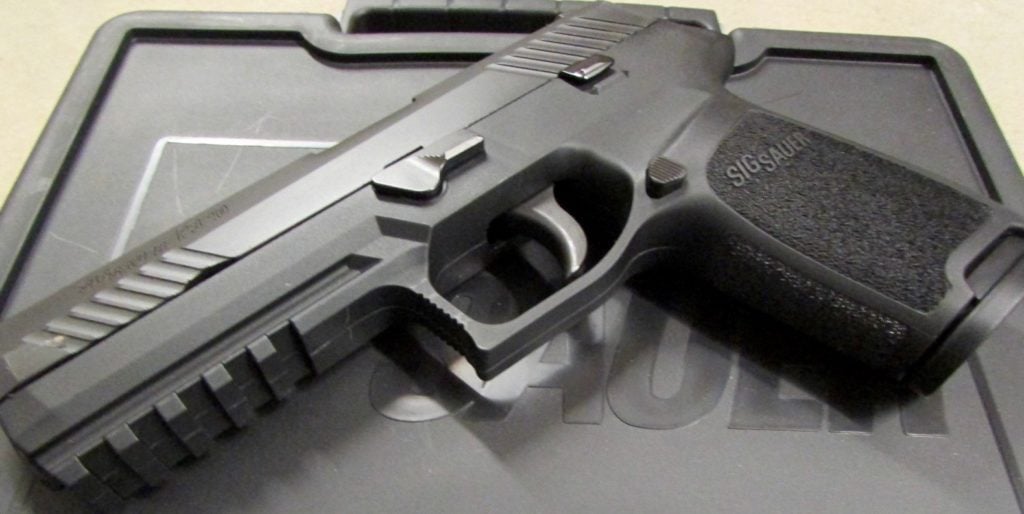 There has been a total of about 1,700 rounds of FMJ plinking and training ammo through it and about 250 defensive rounds through the bore. I would feel comfortable saying it has 2000 rounds total.
The best 9mm ammo for self-defense and plinking.
The only stoppages have been ammo related, all with steel cased ammo, including a squib load.
My overall impression is that this is a good pistol when compared to a Glock, XD, or M&P but subpar compared to a legacy P-series Sig Sauer gun.
The construction of the gun is better than others in its class but isn't as good as an H&K, legacy Sig Sauer, or any of the high end 1911's.
This is very much a carry or light duty gun.
If you shoot competition and can't afford better, this is a good gun, otherwise look elsewhere.
If you plan on actually shooting a gun a lot, get a better gun. Better in the sense it has better ergonomics, and is more specialized for what you need.
*Update January 2019* Sig has released their civilian version of the Army's M17…the P320-M17. Check out our full review if that suits your fancy.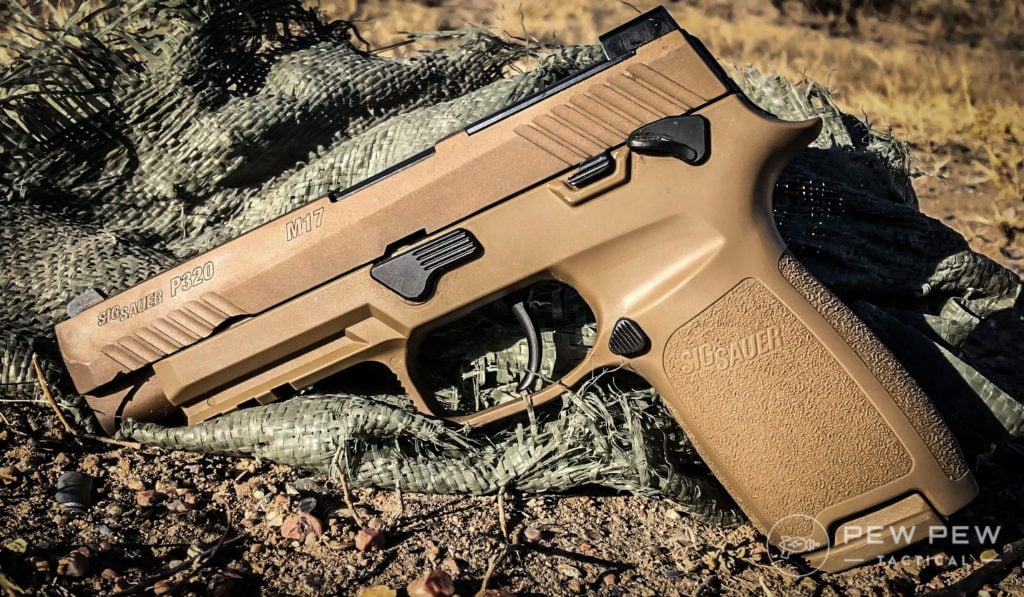 Features
Safety
The Sig Sauer p320 has the usual suspect of safety features including firing pin, trigger bar, and others that make the gun just as safe as other pistols in the Sig line.
What this pistol does have that no other striker fired gun does…is a single piece trigger.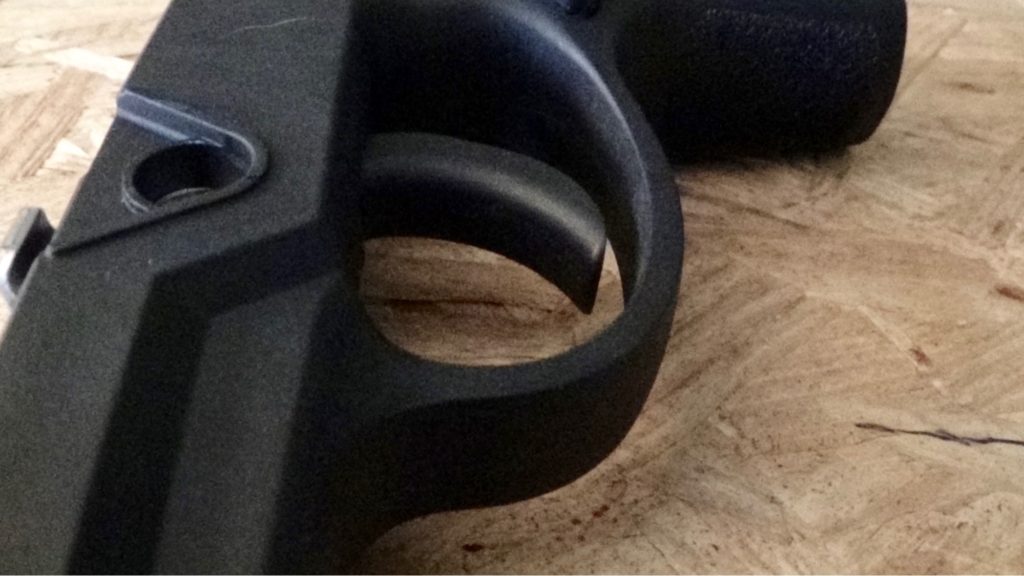 The trigger pack inside the gun is designed to have a one-piece trigger instead of the widespread two-piece hinged trigger of Glock and M&P design that houses a safety feature to control the striker. The safeties of this gun are all truly passive and operate without input from the shooter.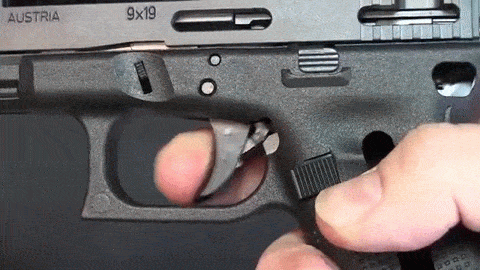 This makes the trigger very smooth, consistent and can be had in either a standard, short reach or small bladed design.
Fire Control Unit & Caliber X-Change
One of the coolest features of this gun is what part constitutes the "gun."
As far as the ATF is concerned the "gun" is the part that has the serial number on it. That means everything else is just a part.
Here's what the serialized P320 looks like…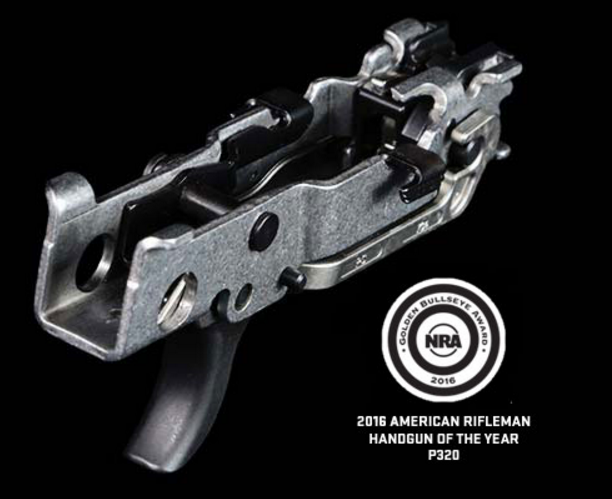 The steel fire control unit inside the P320…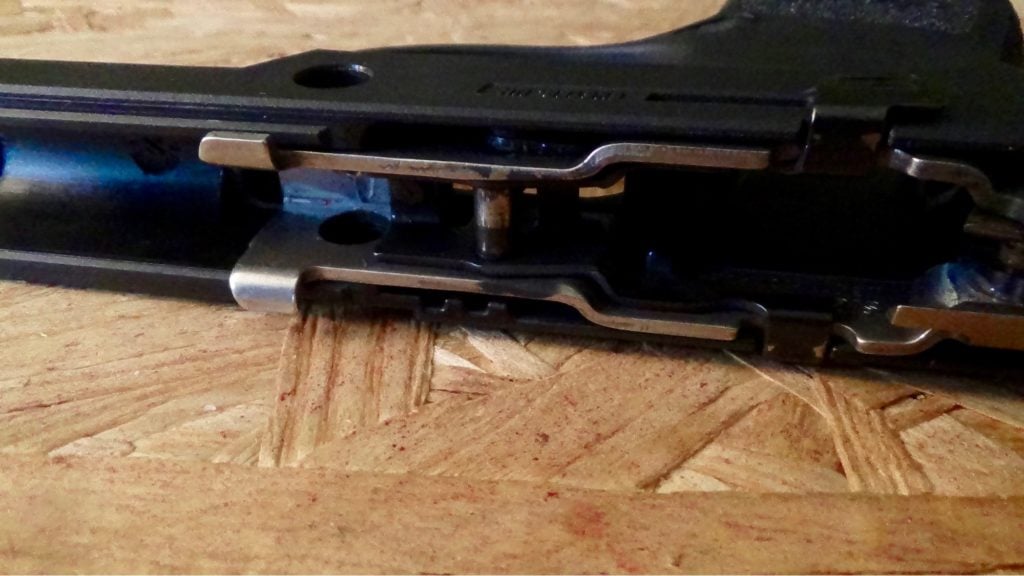 The slide, and more importantly, the grip frame, are not serialized. You can shoot all the common calibers out of this weapon by just changing slides and mags. You can also re-size the gun to your hand by having the entire grip changed, not just a few panels.
Sig calls them Caliber X-Change kits.
407
at Brownells
Prices accurate at time of writing
Prices accurate at time of writing
Sig offers kits to change sizes, Full Size, Compact, and Subcompact and caliber change kits for .380acp, 9mm, .40s&w, and .357 Sig. The kits include the new slide, grip module, and proper magazine for the caliber and grip size.
It should be noted that while Sig has said that .45 ACP kits are "coming soon" they have been "coming soon" for about 2 years, so maybe not as soon as it sounds. Currently, if your P320 is in .45 ACP you cannot change it to ANY other caliber. Likewise, if your P320 isn't in .45 ACP, you cannot change it to .45 ACP.
This system works well but is a dumb way to go about it. To convert a Glock, for example, you choose from the calibers that your gun can fit and need a new barrel and a magazine. You can save several hundred dollars over buying a new weapon with this system.
The only annoying thing is the price…Caliber X-Change kits are around $400.
You only save $150 or so when you buy a Caliber X-Change kit. You might as well buy a new gun if you want a different size or different caliber.
Especially if you factor in the cost of extra magazines. The guns come with two, the x-change kits only have one.
Buy the new gun, thank us later.
Grip Frames
Sharing both grip frames and magazines with the P250 the P320 has the ability to tailor the size of the gun and the circumference of the grip width, with just the change of the plastic grip frame.
The serialized part of the gun the steel fire control unit mentioned above. This means you can buy grip frames online and have them shipped to your house, no FFL required.
45
at Brownells
Prices accurate at time of writing
Prices accurate at time of writing
This is perfect for people who want different grip sizes or want a pro to stipple their grip since now you can just send the hunk of plastic through the regular mail. And if they/you mess up…you're only out $45.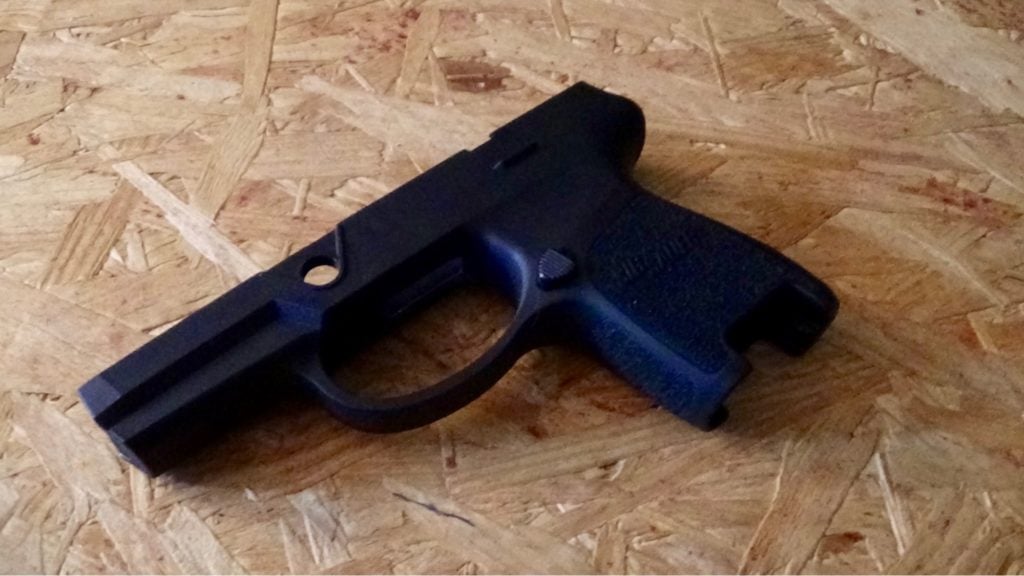 Integrated Red Dot
Sig Sauer joins others with a cutout for a red dot sight available from the factory.
880
at Brownells
Prices accurate at time of writing
Prices accurate at time of writing
The twist is that theirs comes with a red dot sight installed as well. The "RX' model comes with Sig's own Romeo 1 red dot.
While not as proven as other red dot sights, having shot with one I'd have no problem carrying one or stacking it up next to a Leupold or Trijicon.
Take Down
The takedown of this pistol is easy and can be done without pulling the trigger. All you do is lock the slide back, rotate the takedown lever clockwise and then slide off the upper half the gun.
I have noticed that it is easier to put the slide back on with an empty magazine inserted because it lifts the slide lock and makes it easier to move the slide rearward and rotate the takedown pin counterclockwise.
Accuracy & Reliability
The gun is accurate enough to be used in a competition and will easily outshoot most shooters.
The gun functions and fires all hollow point and plinking ammo you can feed through it into one ragged hole if you do your part.
However, there are a few things to note about the accuracy of this gun.
The trigger blade is large and deeply curved. Until you get used to it the trigger can be a serious hindrance to accuracy.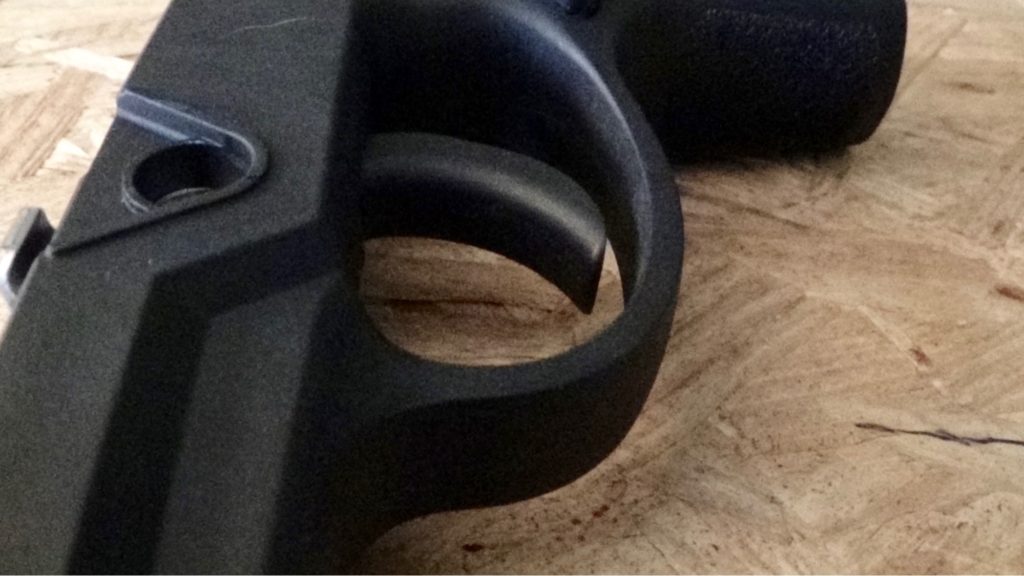 The trigger pull is consistent with no stacking and seems to be within the 6-7 lbs that a striker fired gun needs.
Stacking is where the trigger gets heavier as you pull it until it breaks, common on older pistol designs, especially double action triggers.
Finally, the grip panels are good and the overall width of the grip can be tailored by ordering one of several different available plastic frames.
45
at Brownells
Prices accurate at time of writing
Prices accurate at time of writing
Ergonomics
This gun feels very much like a Sig.
The high bore axis makes it feel a little like holding a ray gun but it is very comfortable in the hand.
The plastic frame feels warm even in cold weather and the grip panels feel almost like skateboard tape, but without the sand. It's a subdued stippling that works better than it looks. I hate saying this but…the gun almost needs to be felt in hand and fired to appreciate it.
The slide serrations should be larger, I had trouble racking the slide with sweaty hands. Deep slide serrations like those found on the S&W M&P would be great here.
Truth be told, I have huge hands so this might be a slight bias but the P320 feels good in the hand…but I don't like the mag release or the baseplate.
I had trouble in both bare and gloved hand with the mag dropping free for a reload. This is definitely a problem and if you carry the compact or subcompact models you might have the same problem.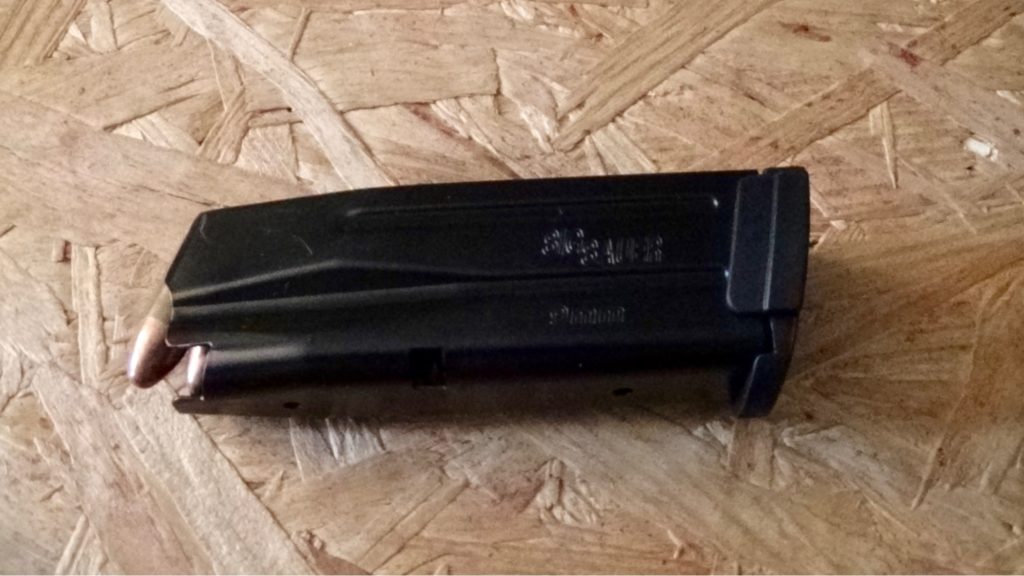 This is because the magazine floorplate is a piece of the grip and if you have a meaty palm then you'll prevent the magazine from dropping free. I never had any problems with the magazine jamming and not coming out, just an ergonomic problem with the gun in general.
The feeling of the pistol is hand feels wonky with a loaded magazine, once you put rounds in the gun it handles like a dream, despite the high bore axis.
I don't use the slide lock to run the gun but it is easy to use if you're inclined.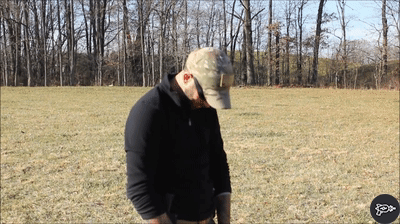 The magazines when I first got them were very, very stiff and had to be downloaded by 2. The fix was for the magazines needed to be left loaded for two weeks, then you can load them to capacity.
The trigger is nothing special…it's a decent striker fired trigger without stacking and decent weight.
I have large fingers but many report the trigger blade being too wide and uncomfortable to shoot. I didn't find any problems while shooting, but the ladies who shot my gun had to use almost their entire finger.
Quality & Durability
The Sig P320 is an entry-level Sig gun. That doesn't mean that it is low quality.
Sig Sauer makes by far the best polymer framed guns in the world and by far some of the most accurate and dependable pistols. You must accept the fact though…the grip frame is made to be almost disposable.
This is important because the plastic of the 320 isn't as resilient as Glocks or M&Ps.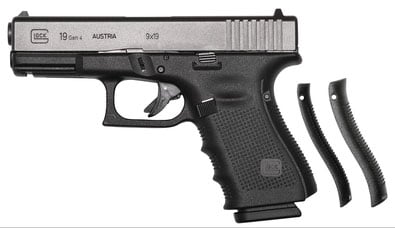 All the models offer Picatinny rails that are squared away under the barrel, in front of the trigger guard for mounting a light or laser. The whole gun, finish included just seems more susceptible to dings, and scratches…more so than any other gun I've ever used.
The finish on the gun is said to be the same as on other guns, but my Sig P250, the predecessor of the P320, seems infinitely more durable with regards to finish. This, of course, doesn't hurt the reliability of the gun, just affects the quality and long-term appearance.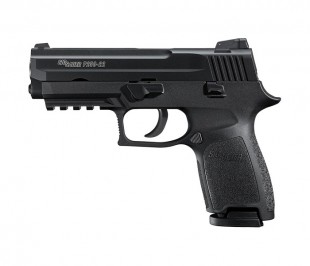 I live in South Florida, and in December the average temperature is still around 80 degrees with 70% or so humidity.
Guns rust literally on store shelves here, but the Sig P320 doesn't. The first week I got this pistol I took it kayaking and I accidentally dropped the whole pistol into a pool of salt water.
I did nothing more than field strip it and reassemble it wet. Never had a problem with rust or reliability.
Applications
Guns obviously have more than one use but a .50 BMG rifle is bad for plinking just like a .22 LR pistol is bad for self-defense.
The Sig Sauer P320 is good for many things but there are a few models that are better suited than others.
The RX Carry is probably the most capable of the bunch. It comes with a red dot sight mounted on the slide. The carry model, in general, is a great size, it's plenty big enough to use for serious work but small enough to conceal.
The Tacops models are a good model for duty use if you are an officer or security guard that can choose their own weapon. The factory included 21 rounds magazines are only useful for open carry or for competition/range use.
800
at Cabelas
Prices accurate at time of writing
Prices accurate at time of writing
Aftermarket Support
Currently there the Sig P320 lags behind the classic Sig guns in regards for professional quality gear but it is being embraced by and large by consumer gear manufacturers.
If more agencies and large Security firms adopt the Sig P320 we might see a rise in the duty gear selection but only time will tell.
Holsters
Nearly every custom Kydex maker has holsters for this gun so for concealed carry or for range use you should be fine. Including holsters for weapon lights, red dot sights, and suppressor height sights.
39
at Rounded Gear
Prices accurate at time of writing
Prices accurate at time of writing
If you're an officer or security guard that can choose their own weapon this is a great pistol but it can be difficult to find retention holsters.
There are the typical level 2 and level 3 drop leg and duty holsters available from the usual suspects. However, if you need a holster for plainclothes police or detective work you're better off with a shoulder holster than looking for a concealable holster with retention.
Magazines
The biggest downside of the Sig Sauer p320 is the premium price of magazines.
40
at GunMag Warehouse
Prices accurate at time of writing
Prices accurate at time of writing
That goes for the full capacity and the state compliant models with limited round counts.
Sig Sauer does offer extended 21 round magazines to the tune of $58. Sig Sauer has also been plagued with high shipping costs and long wait times due to extreme order volume. Order from a retailer if you can find a deal or need the mags quick.
The magazines currently used are the same design from the p250 and they haven't come down in price so I don't believe they'll come down in price anytime soon. Aftermarket magazines aren't available but they could come depending on the long-term success, and honestly the competition use, of this pistol.
Weapon Light
No defensive gun is complete without a good light mounted on it, for the P320 (and most other guns) the Streamlight TLR-7 is an outstanding choice.
Delivering high lumens, great durability, and coming in at a decent price – it's a must-have.
120
at Amazon
Prices accurate at time of writing
Prices accurate at time of writing
Parts & Upgrades
Sights aside, there aren't many parts available for the P320 yet.
Sig Sauer offers replacement spring kits and grip modules as well as the previously mentioned caliber X-change kits. The offer a thin-bladed trigger that is available for purchase, it's not an upgraded trigger, just a different blade.
The only "big" upgrade currently offered is the Apex Trigger kit available. I haven't used the trigger myself so I can't comment on its use but it is a completely flat faced trigger that looks like a competition upgrade and is getting good reports thus far.
47
at Brownells
Prices accurate at time of writing
Prices accurate at time of writing
Sig Sauer is also offering a grip module that has a built-in laser. It looks like an overgrown S&W Bodyguard .380 and is very expensive. You also lose the ability to mount a light and need a custom holster.
I'd steer clear, at least until the part has been proven in the field.
By the Numbers
Let's see how this gun stacks up in the good 'ole 5 point scoring metric:
Reliability: 5/5
Zero problems in testing and with all kinds of different ammo.
Accuracy: 4/5
More so than a Glock, this pistol's main competitor but won't keep up with a race-gun 1911.
Ergonomics: 3/5
Can feel a bit like holding onto a finely shaved 2×4. It also takes a hit for the trigger blade, not the feeling of the trigger, the literal part of the trigger you touch, it's huge.
Looks: 3.5/5
It looks like a space pistol, especially the full sized gun. Super cool if you're into that kinda thing.
Customization: 4/5
This is an excellent gun to customize, as long as sig makes what you like. The pistol is still lagging in aftermarket parts, especially mags, but SIg makes plenty of parts to change out and it's the easiest gun by far to have stippled.
Bang for the Buck: 5/5
Simply awesome, the reliability of a Glock, the performance of a SIg, and the pricing of a Taurus. WHat's not to love?
Overall Rating: 4.5/5
This is a darn excellent pistol.
I'm not a lover of most striker fired guns but this is just a great gun. It certainly has it quirks but overall you can't go wrong with purchasing this gun for yourself, as a present or for your significant other.
Field Strip & Reassembly
We've made a quick video of the M18 version of the P320…but it's the same deal. And now with no life story!
Conclusion
Sig Sauer's striker-fired P320 is the Army's newest sidearm and plenty of people's carry gun for good reason. It's reliable, accurate, and modular. There's plenty of different models to suit your desires but ergonomics might be an issue for some hand sizes.
If you're in the market for your first handgun, this is a good bet. If you're a collector and just likes this gun, then get at it! And I feel the Army made a pretty good decision too.
However, if you're the type that already has a Glock or M&P and are happy with it, this gun is different, but not an upgrade.
This is a fantastic carry gun and a great alternative for a Glock or M&P. I say buy the frame size, and caliber you want because for the street price of an X-Change kit is almost the cost of another gun.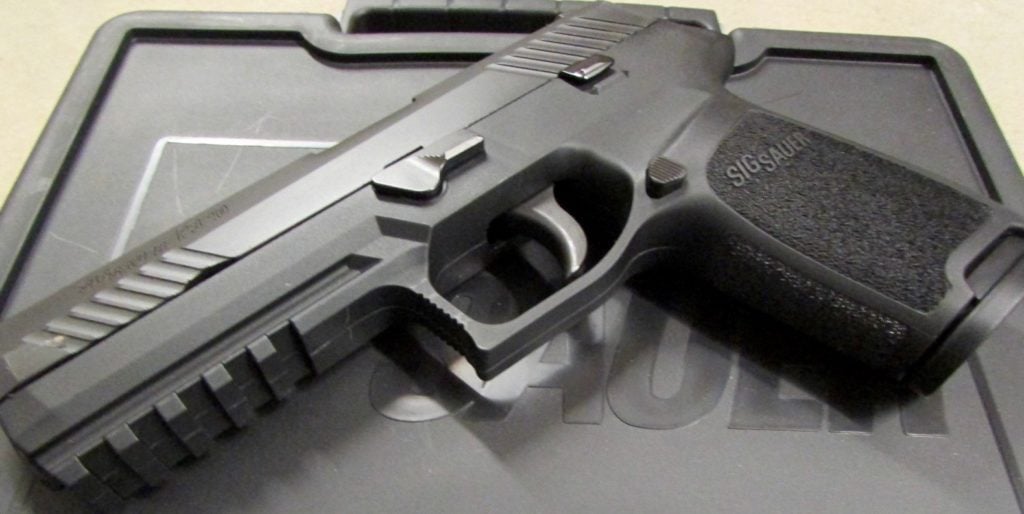 The best size and caliber I say is the black, "Carry" model in 9mm. A fantastic, well balanced, well-rounded pistol for defensive use. If you're a gamer, the "RX" model comes with a factory red dot that has yet to be proven but looks promising. If you're a wannabe operator the "Tacops Carry" model looks cool as hell.
Regardless of what flavor of P320, know that Sig has a winner on their hands, but there are a few quirks they need to work out.
The trigger blade is super wide, the magazine needs a little redesign and the finish is downright awful. The upside is, no matter what you know that this gun is accurate enough to do most all kind of work, and will go bang every time you need it too.
Will you be picking up a P320? If you own one, drop a review down below.
Need a holster for your P320 or any carry gun? These are Our Top 5 Kydex Holster makers.
And if you're looking to make your P320 even better, take a look at the Best P320 Upgrades!
Lastly, check out the rest of the P320 lineup here!