When it comes to building your own AR-15, you've got two main options–buy it off-the-rack, or get the parts and build it yourself.
But what do you do if you want a custom build, but just don't have the time or gunsmithing skills to DIY it?
This is where a third, far less common, option comes in–the semi-custom build. For a semi-custom build, you choose your own parts but have someone else build it for you.
But where do you even find a company that does semi-custom builds?
Luckily for you, we're here to talk about one of our favorites–Lionadi.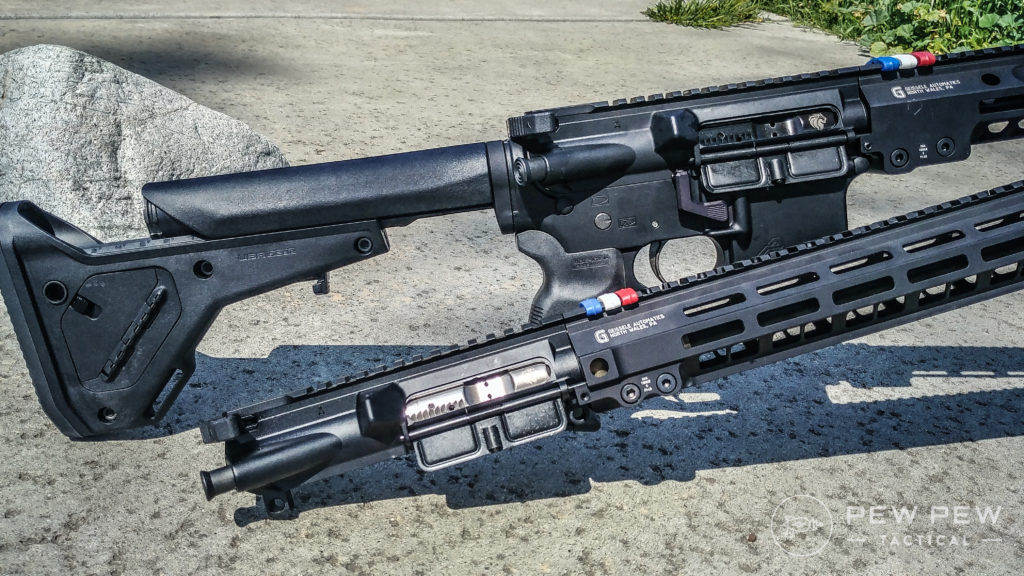 Who is Lionadi?
Lionadi is a new company with fresh ways of approaching the AR-15 market. Veteran owned and operated, they are, in effect, more of an assembler than manufacturer.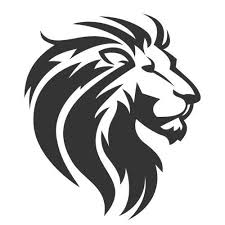 Their website is designed to allow you to choose the parts that you want in your rifle and cover a wide range of manufacturers such as Noveske, Wilson Combat, Faxon, Criterion, Geissele, Aero Precision, Magpul, and a LOT more.
This gives you the power to order a "Franken-Rifle" that matches your exact needs, wants, and desires. Lionadi then builds the rifle, tests the rifle, and then sends it to your local FFL for you to enjoy.
 Who Is It For?
This approach to the AR-15 isn't going to be for everyone.
Many of us that want a custom rifle will simply build it ourselves, but not everyone has the tools, understanding, or space for that.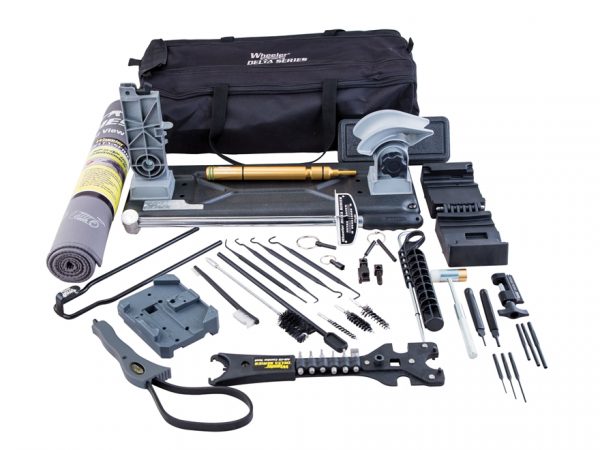 Normally, if you didn't want to or couldn't build your own rifle, you would be regulated to buying someone else's AR-15 with the specs that they offer and little choice in the matter.
Lionardi offers a different path that melds the best parts of building a custom AR-15 build and the ease of buying a stock rifle.
They also offer the service at a really good value. I'll break down the numbers later, but after doing the math, I was shocked at how well this works out in the customer's favor.
What's in the Box?!
Since Lionadi is new and still finalizing their shipping methods, they asked me to pay special attention to the box and what is in it.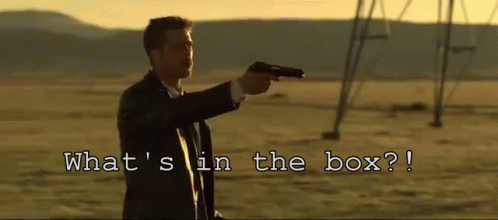 So I did.
Just about every firearms manufacture in the USA includes extra goodies in their boxes of stuff, be it stickers, bottle openers, dry rub, or locks. Lionadi actually passes all of those goodies onto you!
Shipped in the rifle bag–oh, by the way, they also ship their rifles in a real live rifle bag–were stickers, a cable lock, and, far more importantly, the Gessisle wrench adaptor AND a Geissele .750 Gas Block.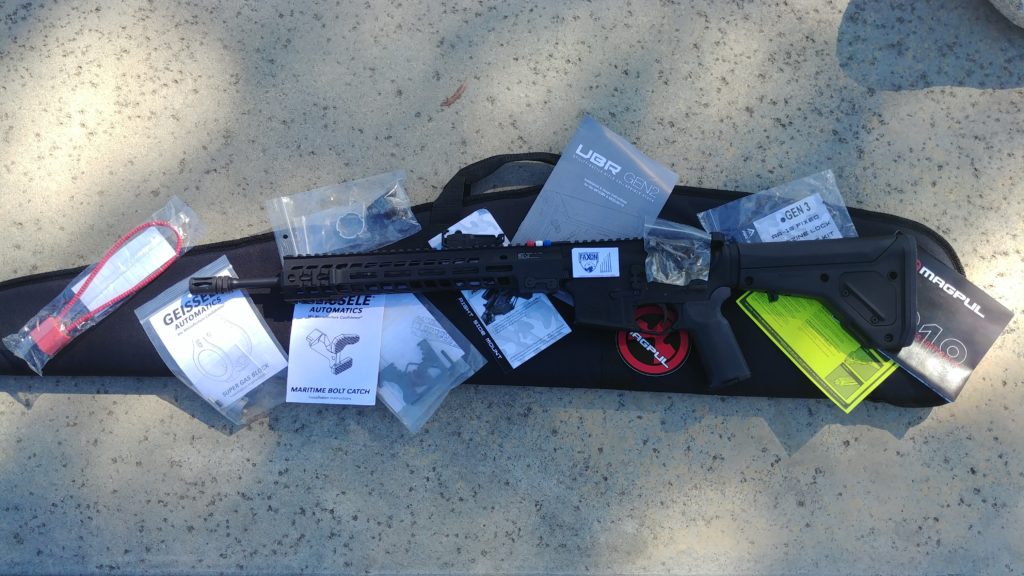 In the build order I sent, I requested Faxon Gunner Profile barrels. Those barrels use a .625 gas block, but Lionadi also included the Geissele .750 Gas Block in my rifle bag as an extra goodie just in case I had a use for it.
That actually worked out great for me since I was also building my own 6.5 Grendel upper at the time! And I'm told that Lionadi plans this to be standard practice for anyone who orders the gunner or pencil profile barrels.
These extras feel nice. In the long run getting my stickers and swag isn't really a huge deal, but the useful extras like the wrench adaptor and the gas block really add to the value that Lionadi offers.
Plus, the rifle bag is actually decent. It was a better quality than many of my other bags and has about a half-inch of padding on each side.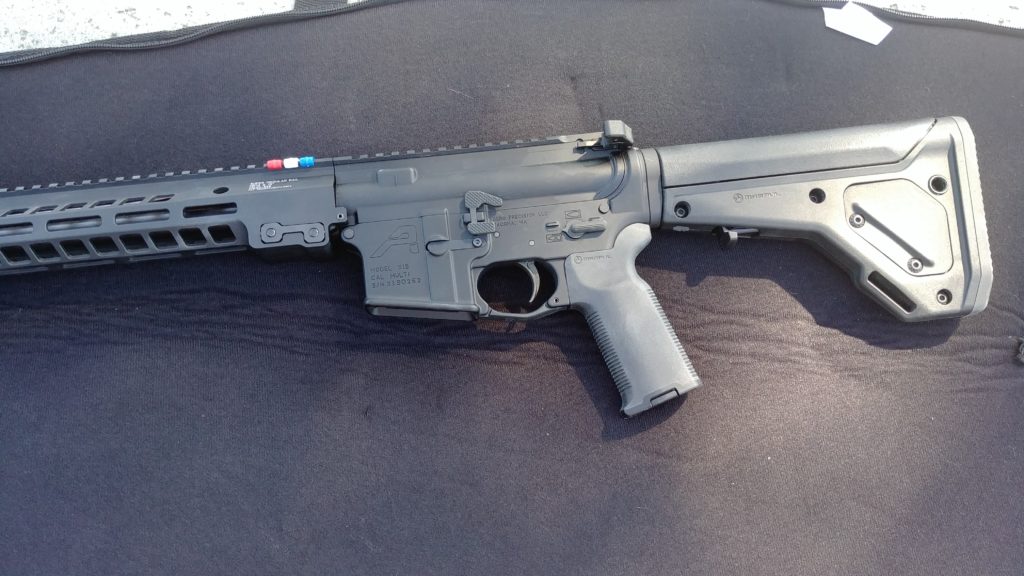 Parts List
All of the parts in my builds were parts and manufacturers that I know and trust–many of them are part for part identical in rifles that I built myself. Since these are all proven products, my goal was not so much to test them but to confirm how well Lionadi built their rifles.
Good ingredients are required for a great meal, but it's still in the hands of the chef to finish the job.
For the LRS Standard I went with these: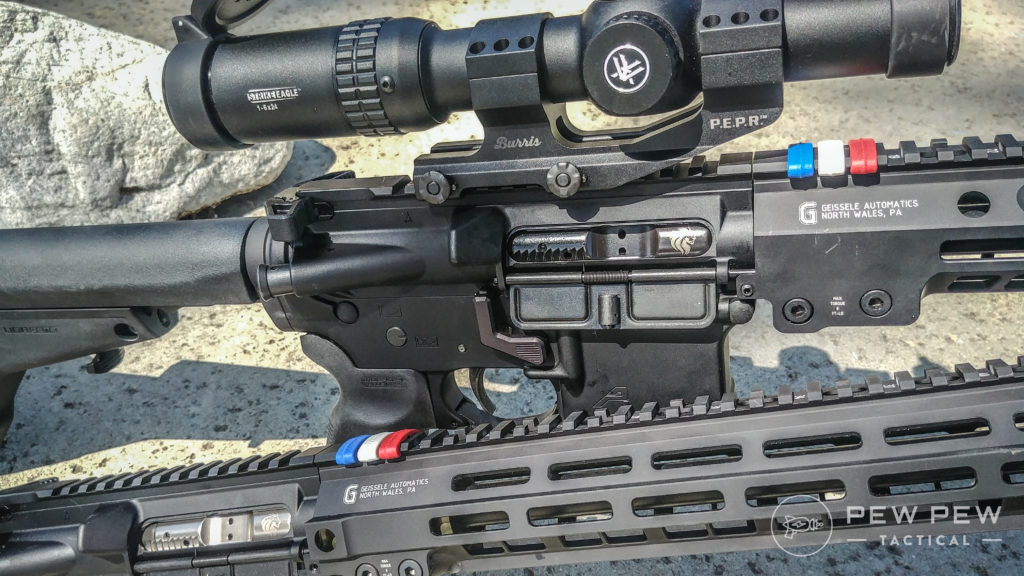 And the LRS Precision+ Upper:
After over 1,000 rounds and several range trips, I can safely say that Lionadi knows how to build a rifle.
Can it Shoot?
Oh yes, yes it can!
Putting a little over 1,000 rounds (mostly Wolf Gold) through the LRS Standard and then another 250 through the LRS Precision+ upper I had a total of zero failures. Not a single one. And that is with having weird California fixed magazine, using cheap ass ammo, and only giving it an initial cleaning/lubing.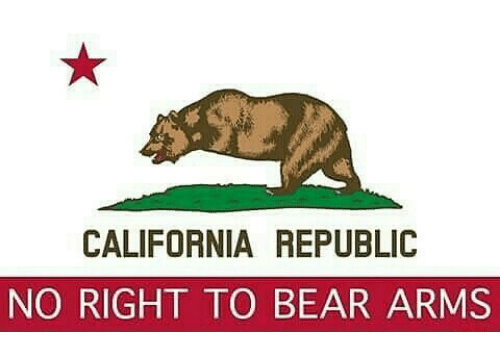 The AR-15 is one of the most reliable and robust semi-automatic rifles ever designed, but it still feels amazing to pick up a rifle and just have it work – always.
Groups!
Both the 16″ and the 20″ performed effectively exactly how I expected. Faxon is one of my favorite barrel manufactures and every single barrel I've had from them has proven to be outstandingly good despite the diet of fast food grade ammo I feed them.
Using a Vortex Strike Eagle 1-6x the 16″ LRS Standard clocked in a 1.44 MOA group with Wolf Gold.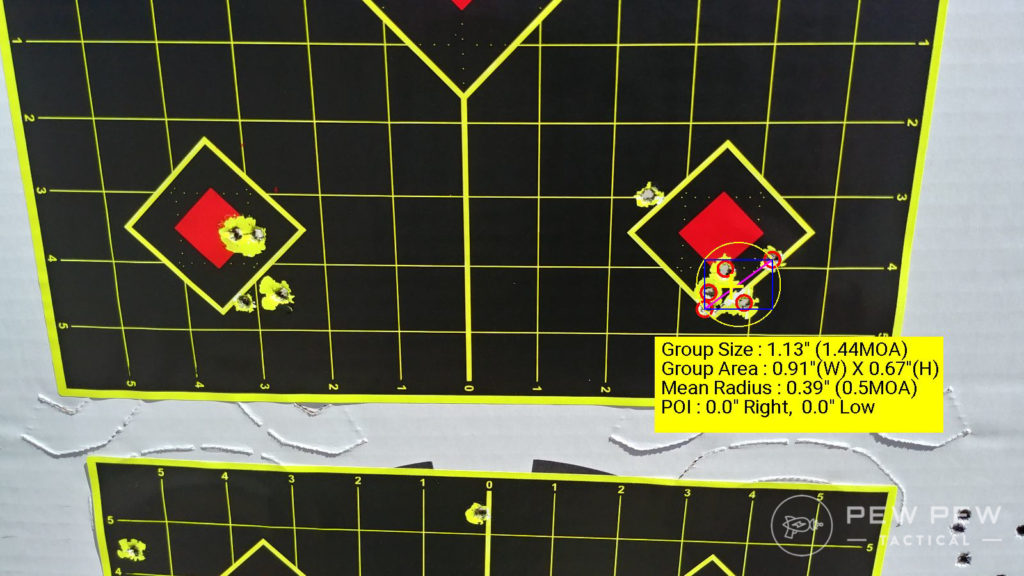 And a more impressive 1.32 MOA with Federal Gold Metal 69-grain Sierra MatchKing. I honestly expected the Gold Medal to tighten the group up a little more than it did, but still not bad.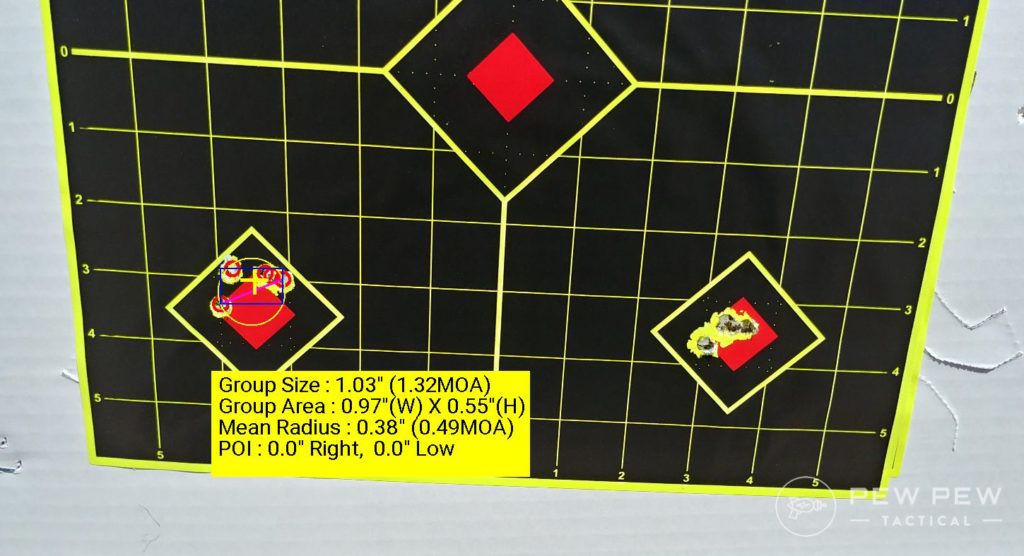 URS Precision+ with it's 20″ barrel, on the other hand, shot outstanding! Grouping Wolf Gold at 1.27 MOA.
And with the Federal Matchking ruling the day shooting 0.9 MOA!
There are several things I could have done to tighten up these groups, but I didn't since I wasn't trying to shoot uber precision. But if you were, I'd use a nicer scope than the Strike Eagle I shot with. I love my Strike Eagle, but it isn't a hyper-precision scope.
I also basically only ran 3 kinds of ammo–ever. Tula steel case, Wolf Gold, and the Federal Sierra Matchking. If you want to tighten your groups, you can.
Doing the Math
The LRS Standard Lionadi built for me sells for $1,324 shipped since they don't charge extra for shipping and they don't charge sales tax unless you're in AZ. That isn't cheap by any means, but for semi-custom work that isn't bad either. I did want to break down the numbers though.
I broke it down part by part and looking at average, what I could order right now prices (not MSRP but also no waiting around for mega-sales). The parts alone totaled up to just under $1,200 BEFORE shipping.
Rough guesstimate: with shipping, the cost would be around $1,250 since this would require placing at least 4 or 5 individual orders.
Plus, I would have to actually build the rifle.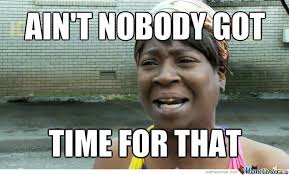 And that assumes I have all of the tools I would need to finish my build… of course, I do, but I'm not everyone. If you need tools you're looking at another $100 bare minimum for a vice, roll punches, wrench, and a hammer.
That said–I've never paid full retail for anything in my life. If you are like me and you're fine waiting a year or more for the right sales for every build, then you could obviously get the parts for a good bit less than what I found at the time of writing this. And if you're that person, then these rifles probably aren't what you're looking for.
If you're not a dedicated AR-15 builder… well, then these rifles offer an outstanding value–far better than I originally expected, to be honest.
By the Numbers
Reliability 5/5
Quality parts put together by someone that knows what they are doing is how you get a good rifle, period. Everything ran perfectly and ran on the whole range of ammo–from crap steel Tula to match grade Federal.
Accuracy 5/5
Faxon makes great barrels and Toolcraft is one of the industry standards for BCGs, put together and they make a very accurate rifle. The 16″ clocked a respectable 1.4 MOA with cheap Wolf Gold and the 20″ pulled a 0.9 MOA with Federal Matchking.
Ergonomics 5/5
This was my first time using 3 parts: the MOE K2+ grip, Geissele handguards, and the Magpul UBR stock. I highly recommend all three of these now. The UBR is not a cheap stock but it is rock solid and still adjustable!
Looks 5/5
Lionadi did a great job putting this rifle together, everything is well fitting, no marks, and looks perfect. Better than any AR-15 I've ever built!
Customization 4/5
The options on Lionadi are being updated and added to consistently. They've added a TON of options even in the couple of months from when I first heard about them to now. While they don't have everything yet, they are getting close.
Bang for the Buck/Value 4/5
This is going to depend on you a little. If you lack the tools or ability (or both) to build your own AR-15, then Lionadi is a GREAT value for you since you can get a custom rifle for barely over parts cost. But if you're already building your own AR-15s, then this will still save you time–but not money.
Overall Rating 5/5
Parting Shots
Good rifles come from good parts.
Every single part Lionadi uses is outstanding. Period. They also take their time and build the rifles right, have real people working their customer service, care about their end users, and are able to do it all for a fair price.
Furthermore, they care about their product and their customer. And that really makes a huge a difference.
If you want a semi-custom rifle built how you want it with the parts that you love most, then this is perfect for you. I would highly recommend them for those of us that don't have the time or space to build our perfect rifle.
Do you own a semi-custom AR-15 from Lionadi? If so, what did you think about the company? Tell us in the comments below!
Don't forget to check out our list of best AR-15 parts to help you choose what you want to include in your semi-custom build.