Want to save more than 50% off ammo and shoot 1/2-inch groups at 100 yards?
Reloading your own ammo might be the key!
But you're not sure if it's right for you? We'll cover everything from the reasons to reload as well as how difficult/annoying it is to reload.
Plus…do you really save money? We'll answer that as well with some example equipment setups that span all budgets.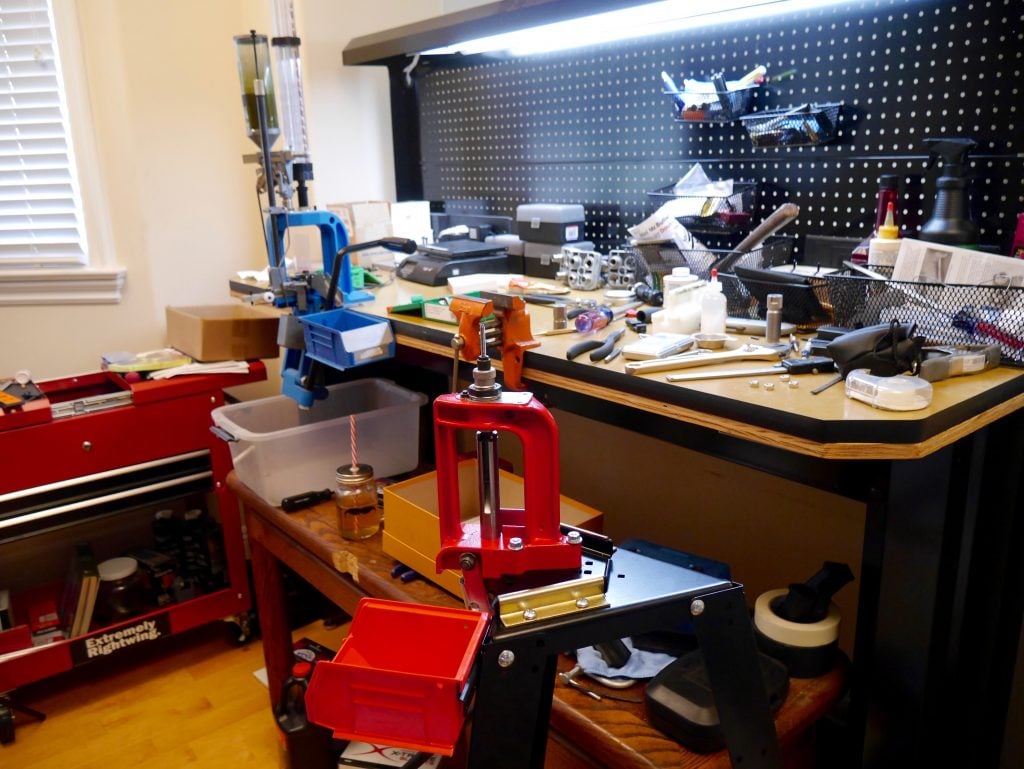 But first…some disclaimers that this is purely educational. Take care in reloading since it could be a potentially dangerous hobby.
Table of Contents
Loading...
Top Reasons to Reload Your Own Ammo
1. Saving Money
This reason tends to pop up first…but it's a little deceiving. I don't think any reloader actually ends up saving money overall. They just end up shooting a lot more for the same price.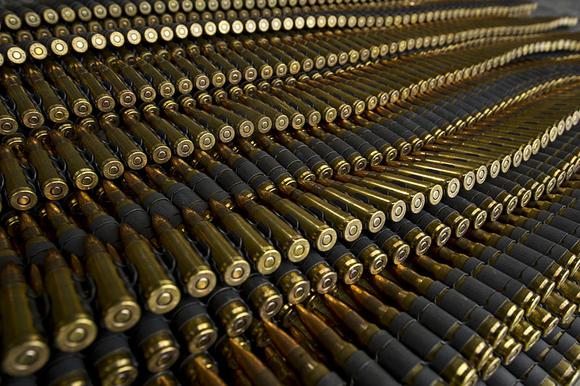 But you still save money per round right?
Yes!
A big cost of ammo is the brass casing. So why give it away to your shooting range that will end up selling it to reloaders, when you can reuse it a couple times.
How much will I save?
Sorry, but it depends on the caliber. For something that is already pretty cheap like 9mm, you might only save 10-20% in cost and you don't even factor in time.
But for something more expensive like match grade .308, you can save more than 50%. For example…I make my .308 ammo for around 70 cents a round while Gold Match ammo is almost $2 a round.
2. Maximizing Accuracy and Customizing Loads
This reason usually comes up second. And for good measure!
Reloading allows you to basically be able to make custom rounds for every single one of your guns.
Now, a super brief lesson in barrel harmonics as I understand it.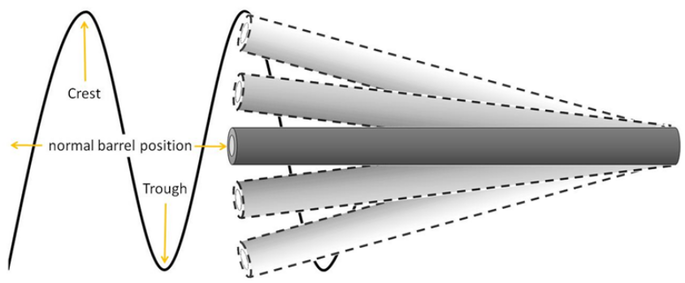 A barrel will whip around when you shoot a round. So you might want the barrel to whip the least possible. You do this by adjusting the speed of the bullet as it goes through the barrel by adding or reducing gun powder during your reloading process.
Got it?
Good…that's only one way to wring some more accuracy out of your rounds.
Others include extending the length of your round (seating your bullet further out of the brass casing). This reduces the force needed for the bullet to leave the casing and also reduces the distance the bullet might need to "jump" into the "lands" (or rifling) of the barrel.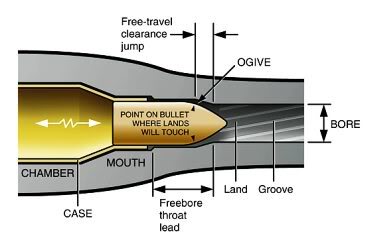 Another big reason is to use different bullets, especially for hunting or competition shooting.
For example, I shoot USPSA handgun and I like using heavy 147 gr bullets since they feel more like a "push" when shooting. My .308 bolt gun also loves 175 gr HPBT bullets which is a problem since most match ammo comes in 168 gr.
If you're already lost…don't worry. You don't have to optimize for every barrel. I just think it's pretty cool that you can. The majority of ammo I make is for plinking rounds that mimic regular ammo.
3. Restrictive Gun Laws
This falls a little under saving money.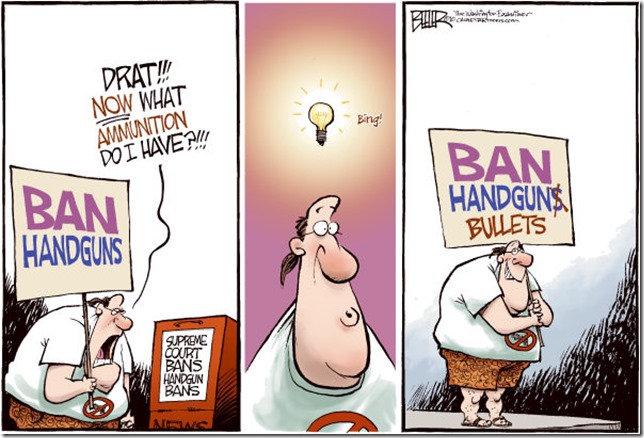 But gun laws are only getting more and more restrictive. Lots of cities already prohibit online ammo sales. And check out California which recently passed a bill that would make you have to get an ammo license and purchasing online ammo through a licensed vendor.
By reloading you can avoid ammo shortages, price gouging, and hoarding that could go around after unfortunate events, restrictive laws, or elections.
Just be sure to get enough reloading supplies if you decide reloading is really for you.
4. For Fun
If you like upgrading your gun to perfectly fit your style, then you'll probably love wringing out the last bit of accuracy with reloading.
And if you describe yourself as DIY…there's nothing else more DIY than making your own ammo.
Plus, there's a bit of mechanical stuff you get to tinker with (and upgrade) in the ammo presses (ammo making machine).
How Do You Reload Ammo?
Now that you've gotten a couple reasons of why reloading ammo is awesome…let's go over what it actually entails.
And keep in mind this is a rough overview that isn't caliber specific. It's meant to show you the possible steps in reloading your own ammo.
Some calibers it might be advisable to follow all the steps while some only need the bare minimum.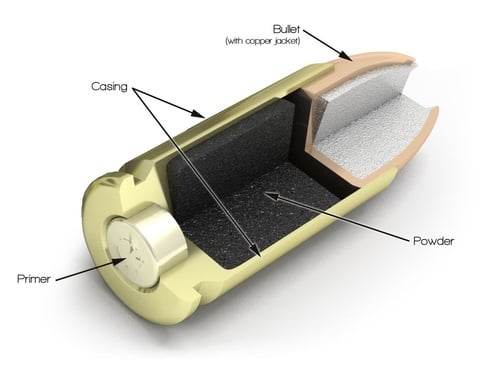 Parts of a Bullet Cartridge
First…a refresher.
There's a couple parts to a standard bullet cartridge. The brass casing, gun powder, bullet, and primer. The gun's hammer/striker hits the primer which creates a little explosion that ignites the gun powder and pushes the bullet through the barrel.
You'll be preparing the case and putting all these parts together in a reloading press.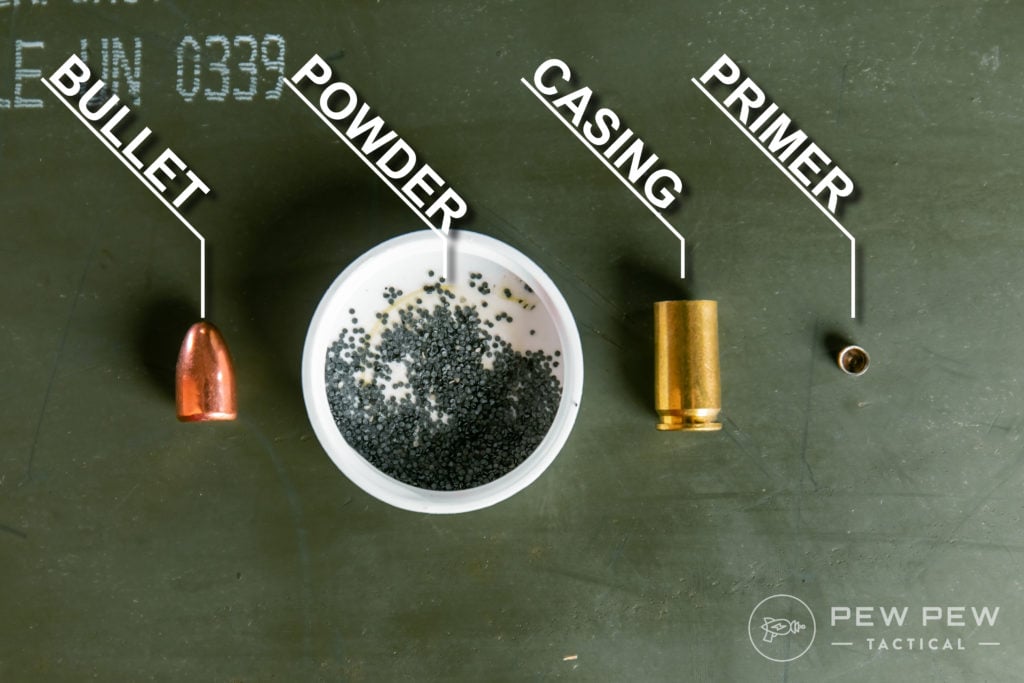 Case Prepping
When a gun goes PEW, there's an explosion inside the brass casing that expands it to fit the gun's chamber. There's some shrinkage (heh) shortly after, but basically the brass case is a little larger than it was before.
It's also a lot dirtier.
First, you'll want to clean the casings using a brass tumbler, some sort of medium (usually ground up corncob or walnut shells), and polish you dump into the medium.
This usually takes place outside of the house since it's loud, takes a few hours, and has some potential lead contamination risk.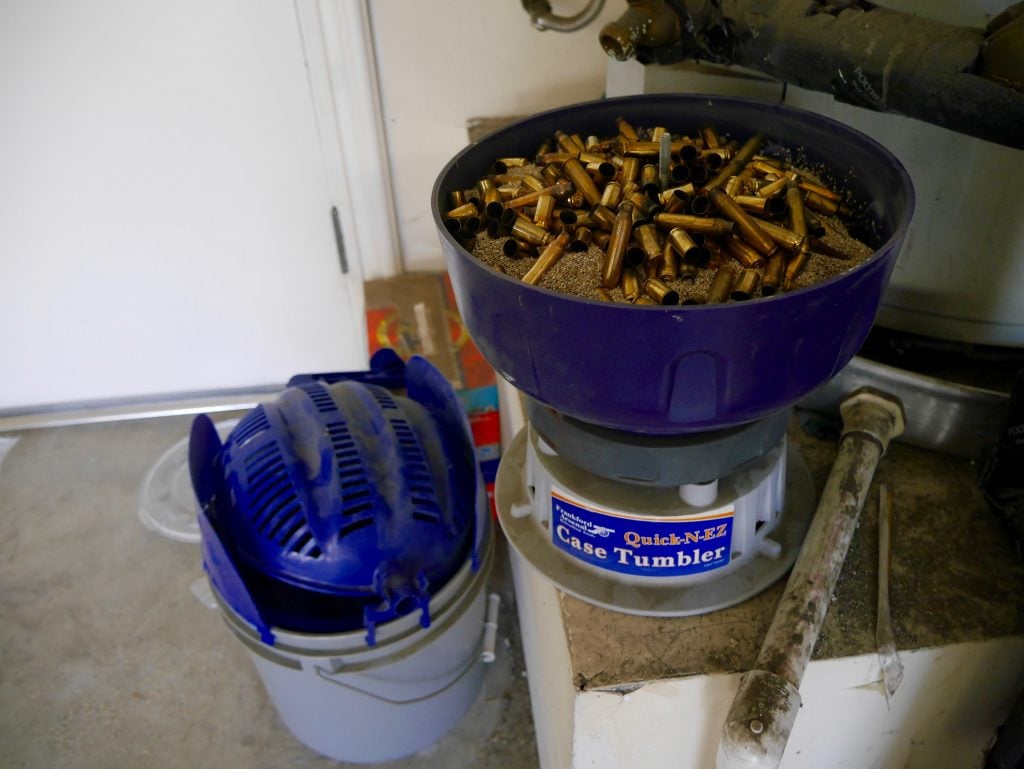 Hooray, shiny brass!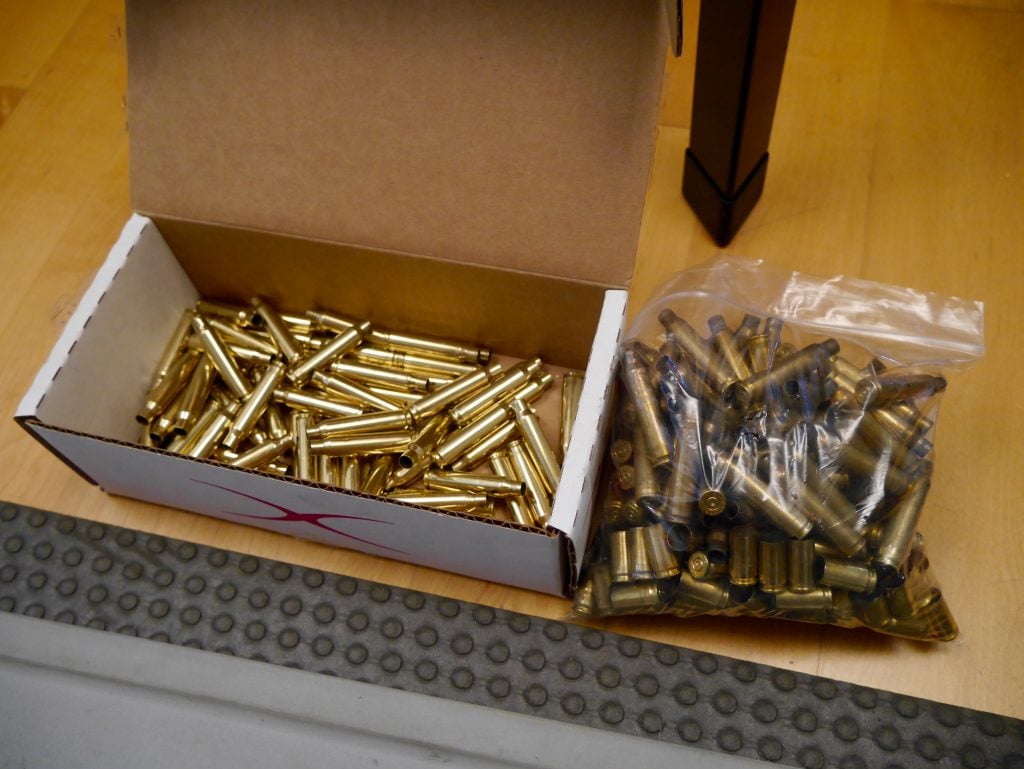 If you're going to be reloading this used brass, you'll need to bring it back to its original specifications so it will feed reliably.
Remember the primer?
Sometimes you are using military brass that has a crimped primer pocket (where the primer goes). Or you want it super uniform for precision's sake.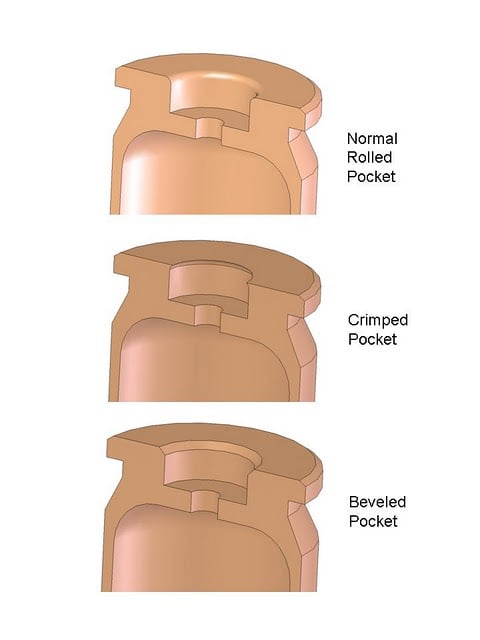 You're going to have to pop out (deprime) the primer and then using a reamer to resize or a cleaner tool. Some people pop out the primer before tumbling so it takes care of the cleaning.
There's various ways to pop out the primer but usually it's with a reloading press and usually in conjunction with resizing the brass.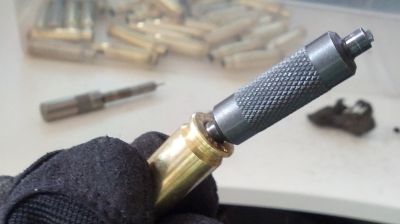 Speaking of resizing the brass…
There's two main kinds of brass…straight wall and bottleneck. Pretty self-explanatory.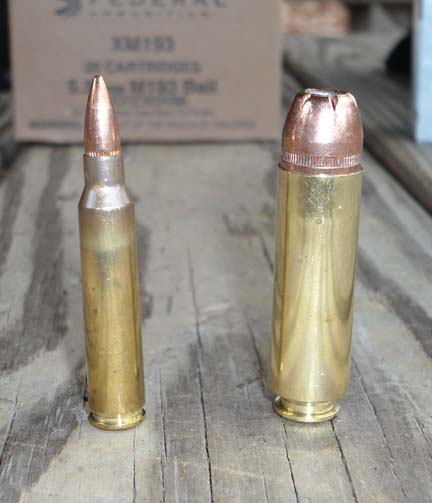 You run the fired case through a resizing die where it will reform the brass. Some calibers/dies you will need to lube up each case.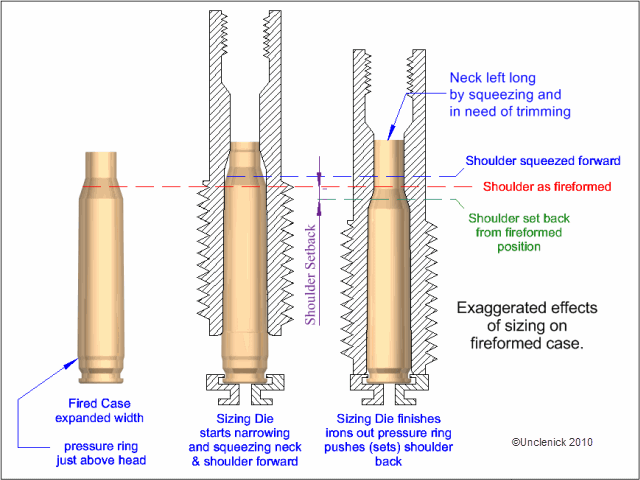 You see above that there's a good amount of stuff that occurs for bottleneck cases since you have to worry about the "shoulder." Examples include the popular .223 and .308 calibers. A lot less stuff happens in "straight wall" cases such as most pistol calibers.
The resizing die also reforms dents and case mouth problems.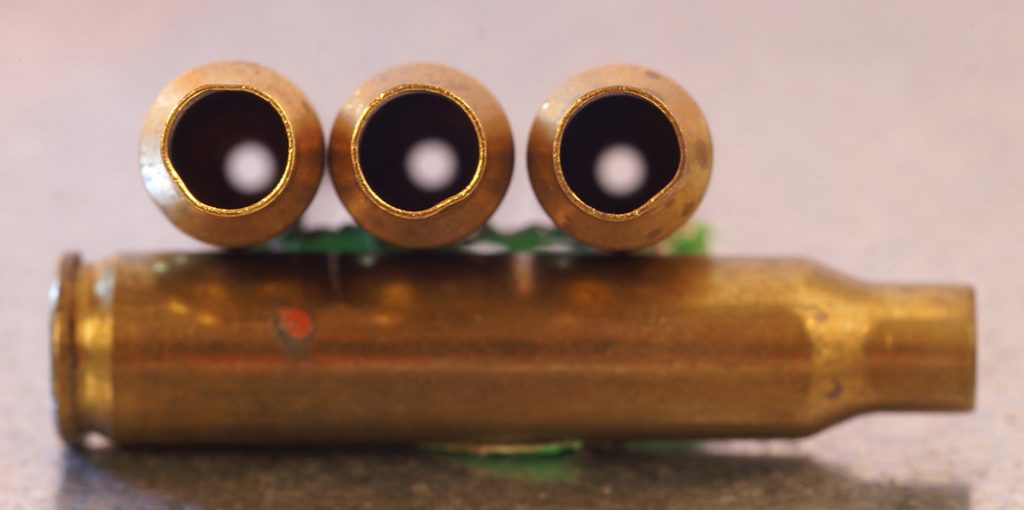 Depending on caliber, how anal you are, or how many times a case has been shot, you might need to check the case for proper length and cut off the excess since the brass has been squeezed down in size.
There's various hand-based or even electric options.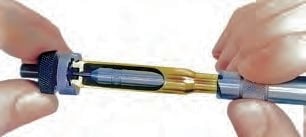 If you do end up cutting some material off…it's going to be sharp which might mess up your bullet seating. So you have to deburr and chamfer the case.
Again…lots of options.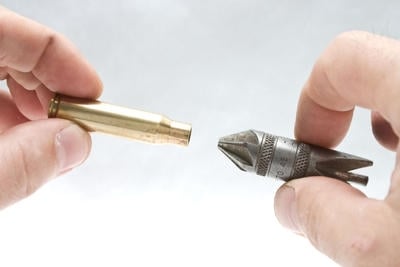 Still with me? We're just getting started. But at least the brass is prepped and inspected for any cracks/big dents/splits.
Priming
There's various ways to put in a new primer. Some are hand tools while others are integrated into the first sizing stage.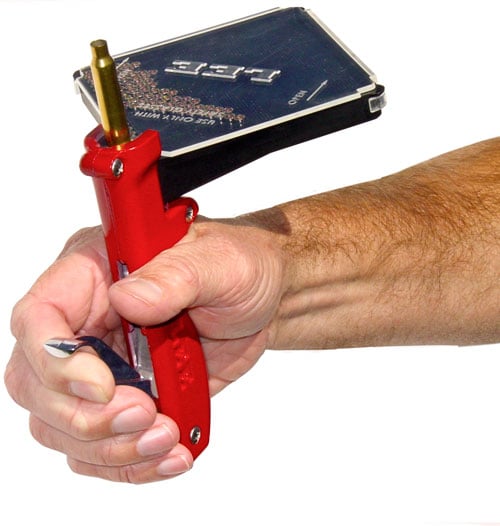 Now that you've got your primed cases…let's add some powder.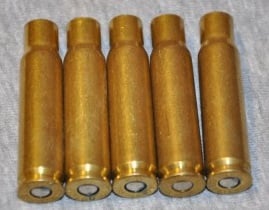 Adding Gunpowder
Technically now smokeless powder. And there's a lot of them out there…many of which will work for your caliber/bullet. But some that are more specific to a certain caliber or bullet weight.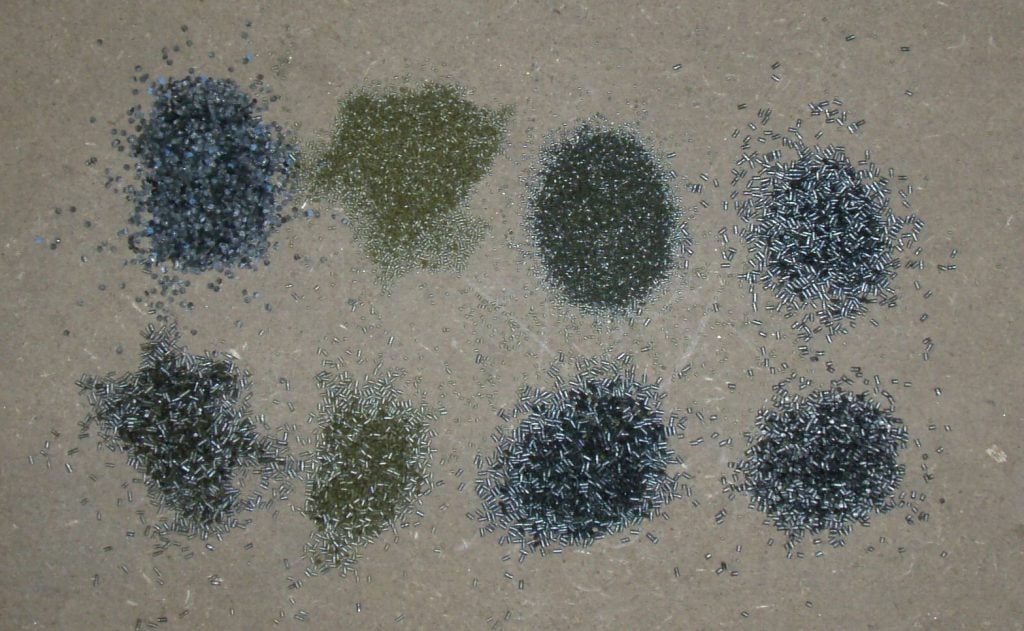 You'll need to look up how much to start with in a reloading manual. It will also have the correct size dimensions needed for case length, etc.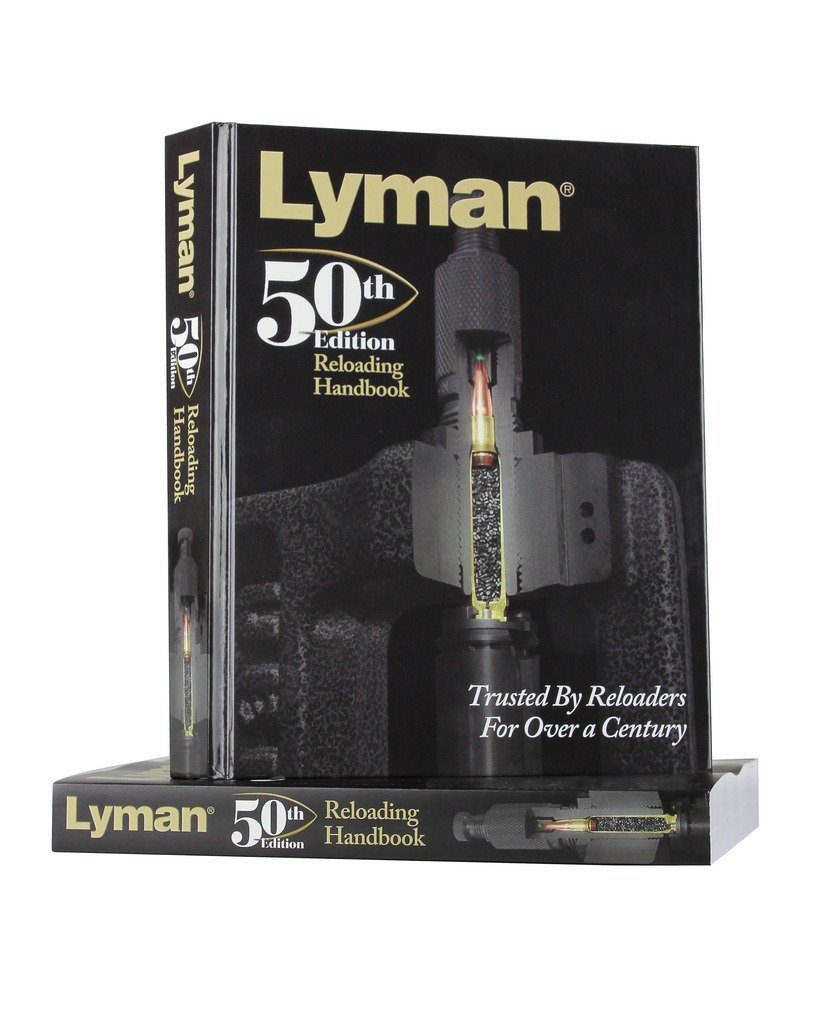 Again, many ways to drop the powder into the prepped and primed case. Most popular are standalone powder measures or part of a press.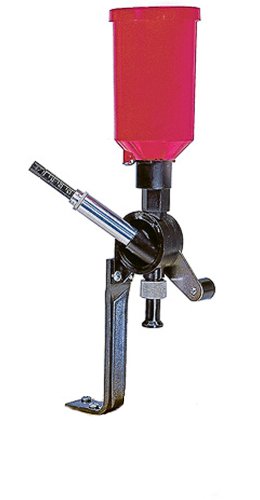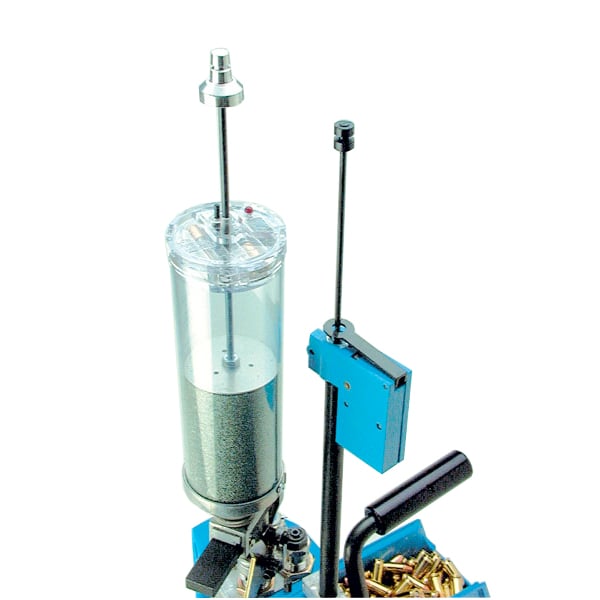 Bullet Seating
We're in the home stretch!
Now is the time to add a bullet and press it into the case.
Problem is…sometimes the case is too narrow for a bullet to fit and you will need to "flare" the top. You usually will only see this pertaining to pistol cases. Sometimes this is with a separate die or integrated into the resizing or powder stage die.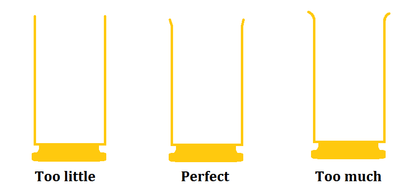 Now you just place the bullet on top of the case and run it through a bullet seating die. Sometimes you will want to add a crimp (pressing in the case onto the bullet) that makes the bullet more secure.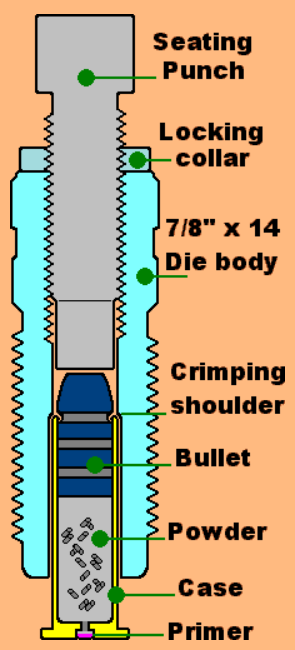 Voila! You are done…now onto the equipment that makes this all possible.
Types of Reloading Presses
Reloading presses span from cheap single stage presses that take one die at a time, to monstrous progressive presses that can crank out 1000 rounds an hour.
Single Stage Press
Called a single stage since there's only room for one die. So you'll need to switch it out at least 2+ times (resizing and bullet seating), not to mention priming the cases either in the press or by hand.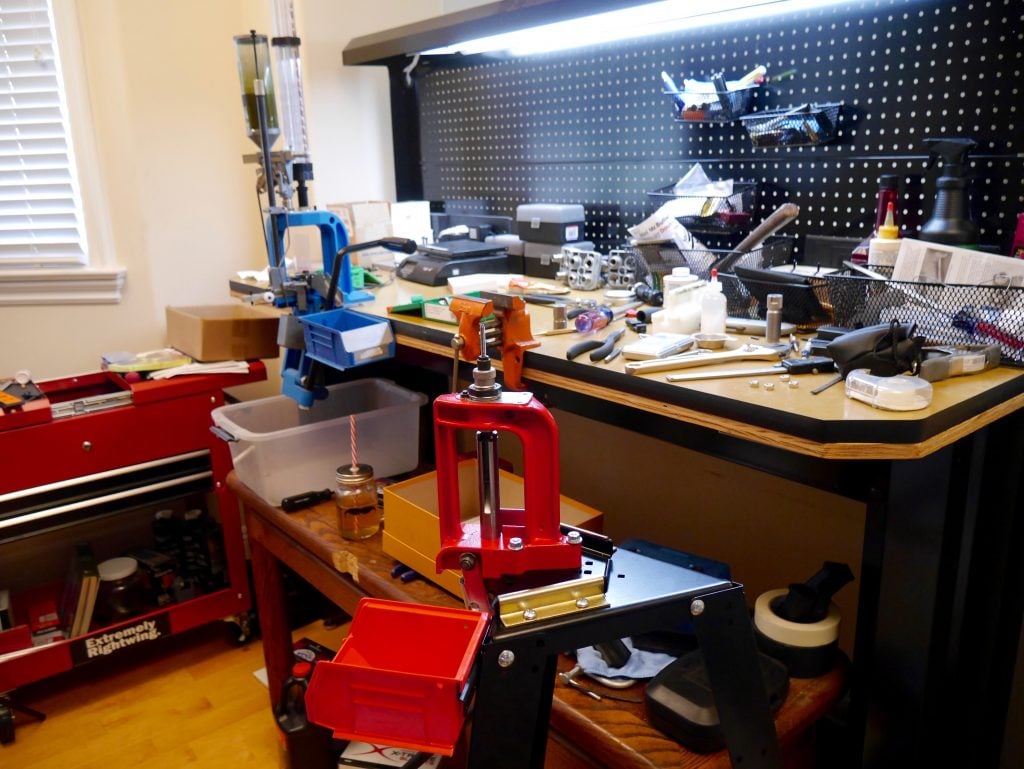 The red press is my Lee Breech Lock Challenger kit ($120) that comes with almost everything you need to get started.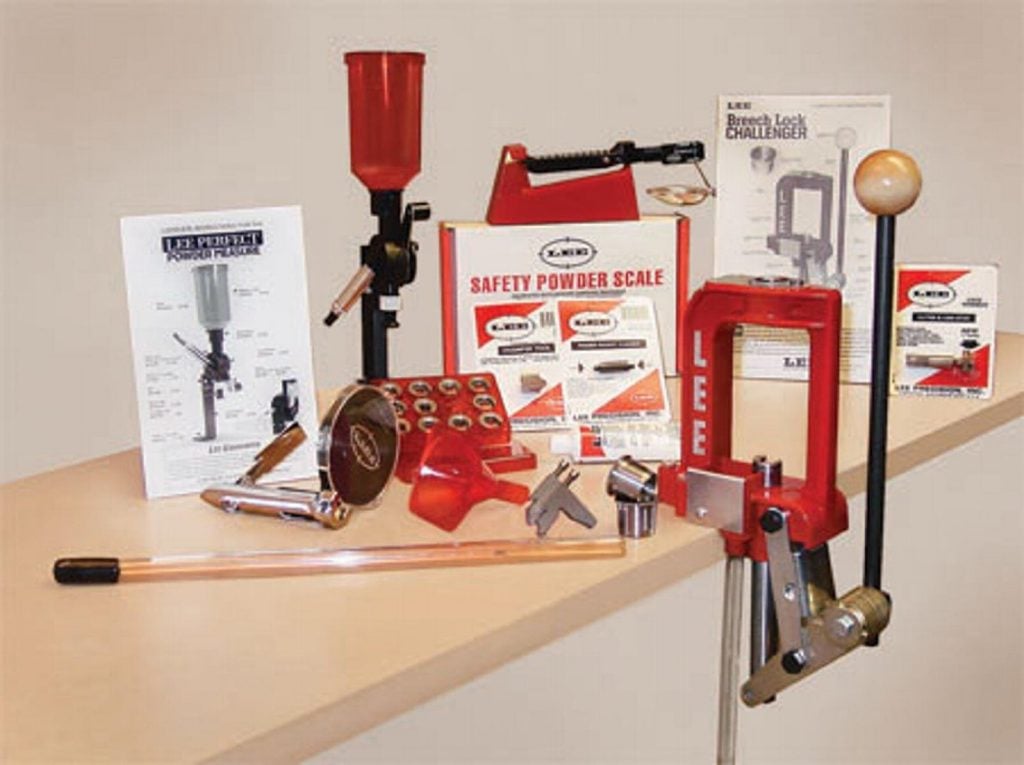 It includes a powder station, hand-priming tool, scale, and some case prep tools. Perfect to see if reloading is for you but you don't want to spend a lot of money.
Turret Press
A turret press allows the use of more dies that can be rotated over the casing. Saves a lot of time since you don't have to switch out dies every time you go to a different stage of reloading.
Below is the Lee Turret Press kit Lee Turret Press kit ($190). See how the powder station is attached to the press and there's several empty slots for additional dies.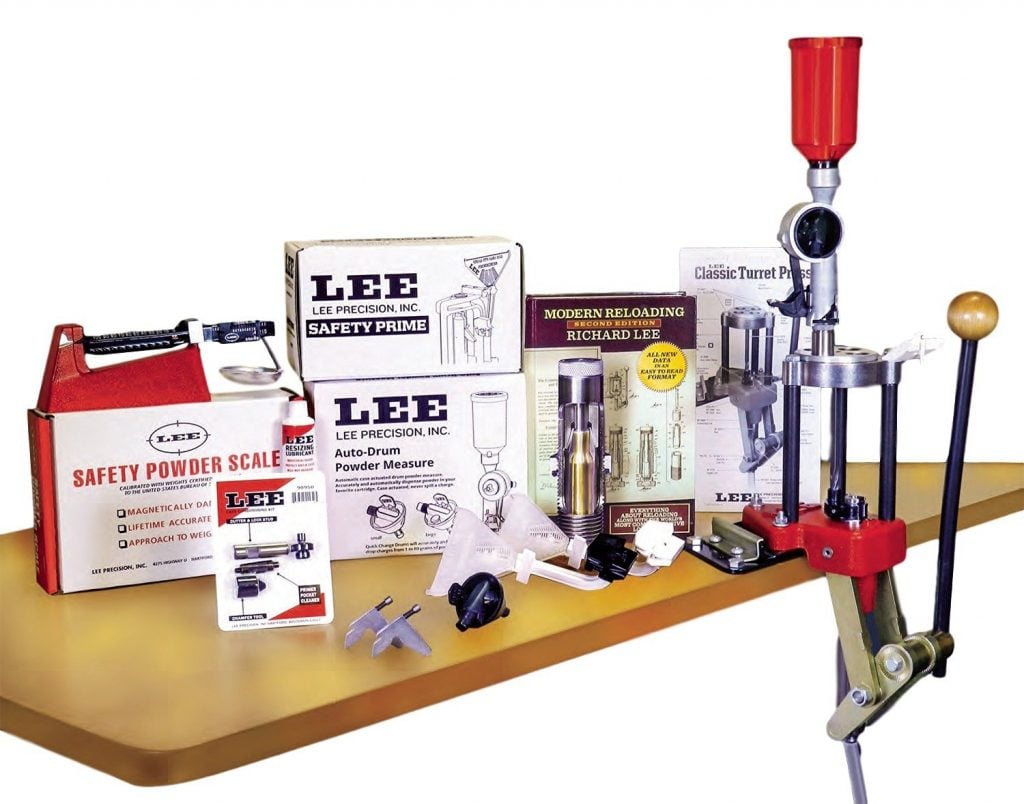 Progressive Press
The progressive reloading press has multiple die stations on top and also multiple places to put your brass cases. This way each pull of the press you are doing up to four different actions.
Some models also have "toolheads" that allow quick caliber switches without having to set each die again.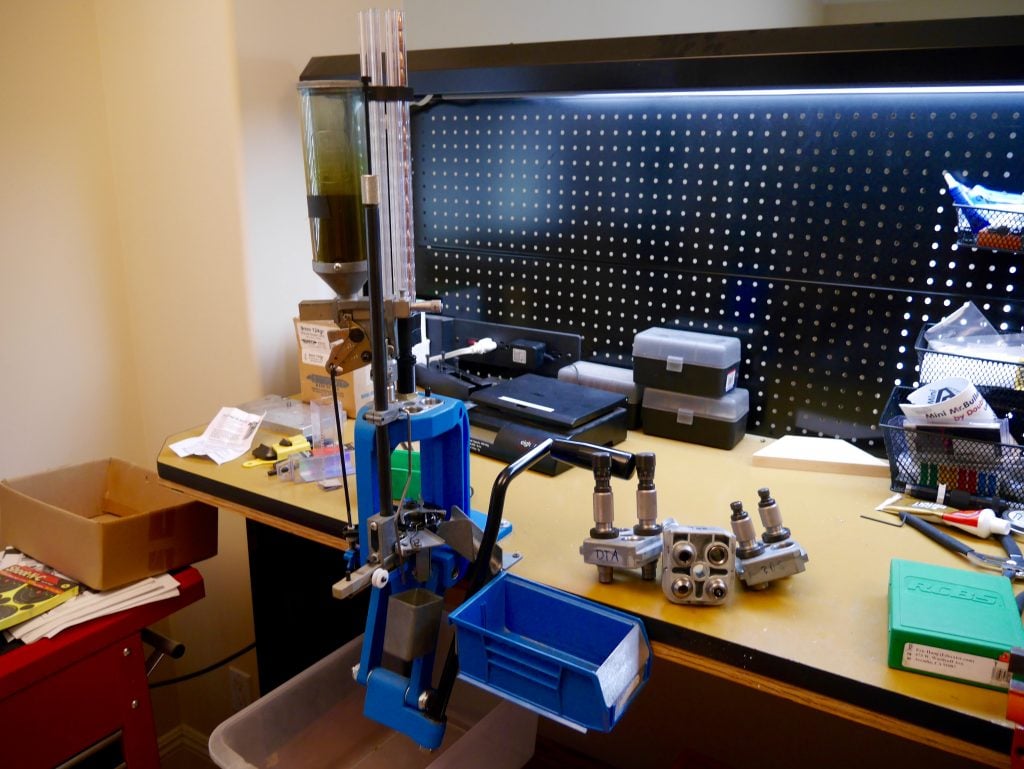 I use the Dillon 550B Progressive Press ($460) which allows a good amount of reloading per hour. A great machine if you are ready to upgrade from the single stage or turret, or if you know you're going to be reloading quite a bit.
There's also higher end progressive models that "auto-index" so you don't have to move the plate that holds all the brass cases. But we'll save that for another article.
Check out our new article that covers the Best Progressive Presses for Beginners.
Conclusion
Ok, so it's not really a conclusion since there's so much left to go over such as all the additional equipment you'll need such as the tumbler, dies, powder, primers, etc.
Plus, how do you actually reload specific calibers?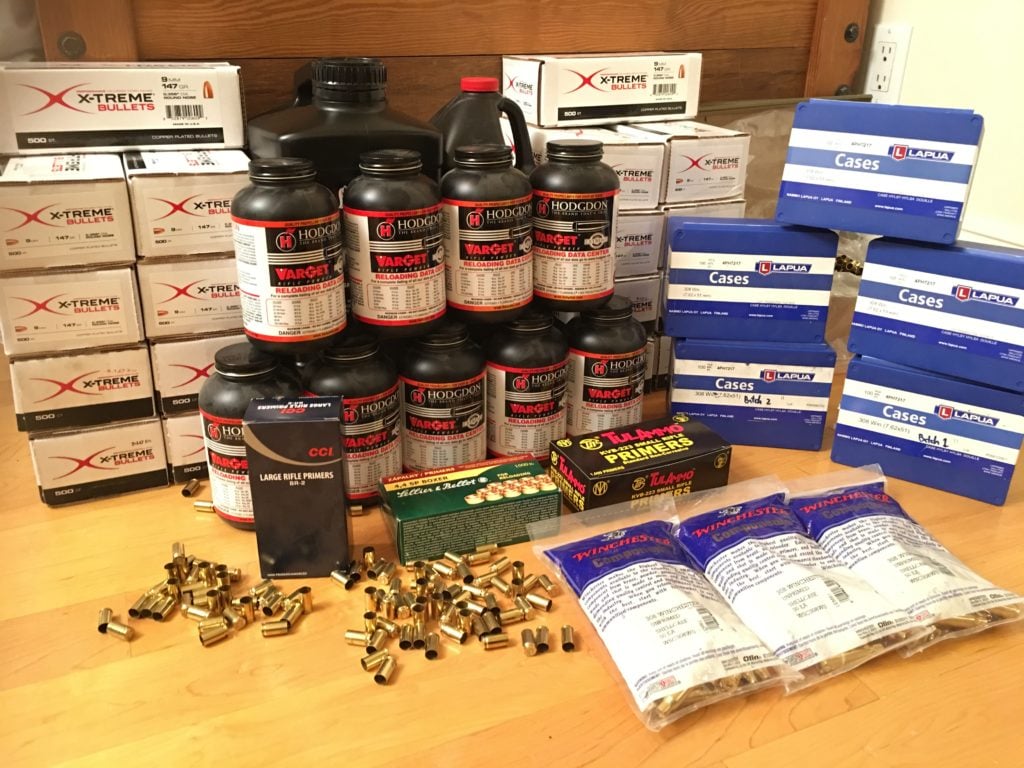 Check out the answers in our Ammo + Reloading section.