Buying Father's Day gifts can be a chore if you have one of those Dads who seems to have everything, and asks for nothing.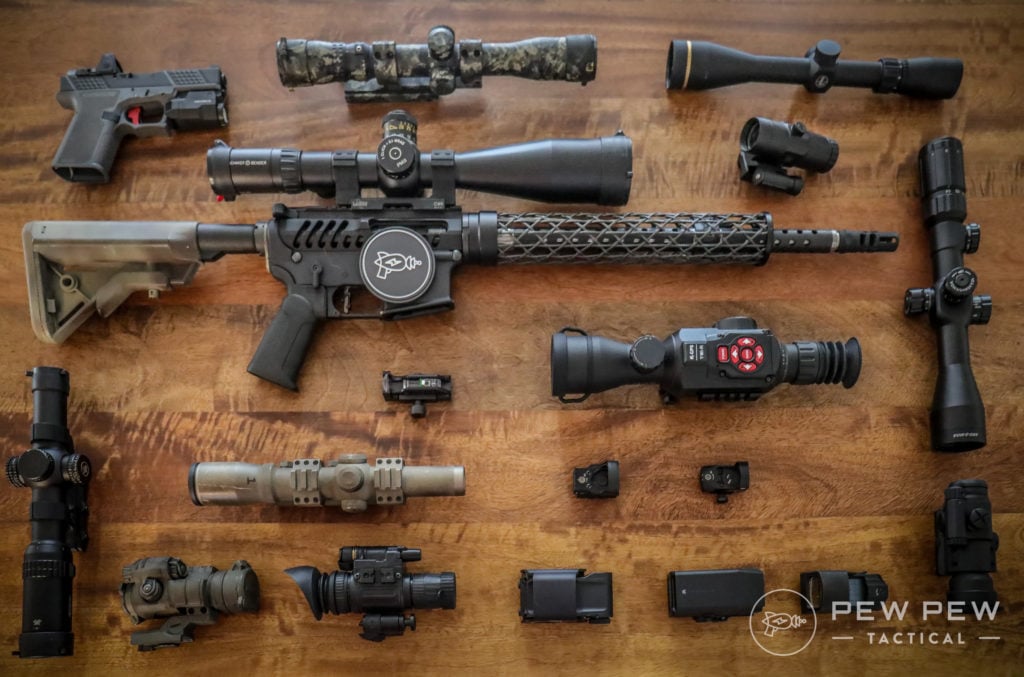 Well, if you have Dad who's into guns, or the outdoors in general, we're here to help.
It's still a little ways out until Father's Day but these are the best deals so far.
We'll be updating daily until the 21st!
Father's Day deals ARE HERE with lots of goodies in the blem department.
And also our favorite AR upper: 16″ Midlength with 13.5″ M-Lok Handguard for $459. Full review of it here.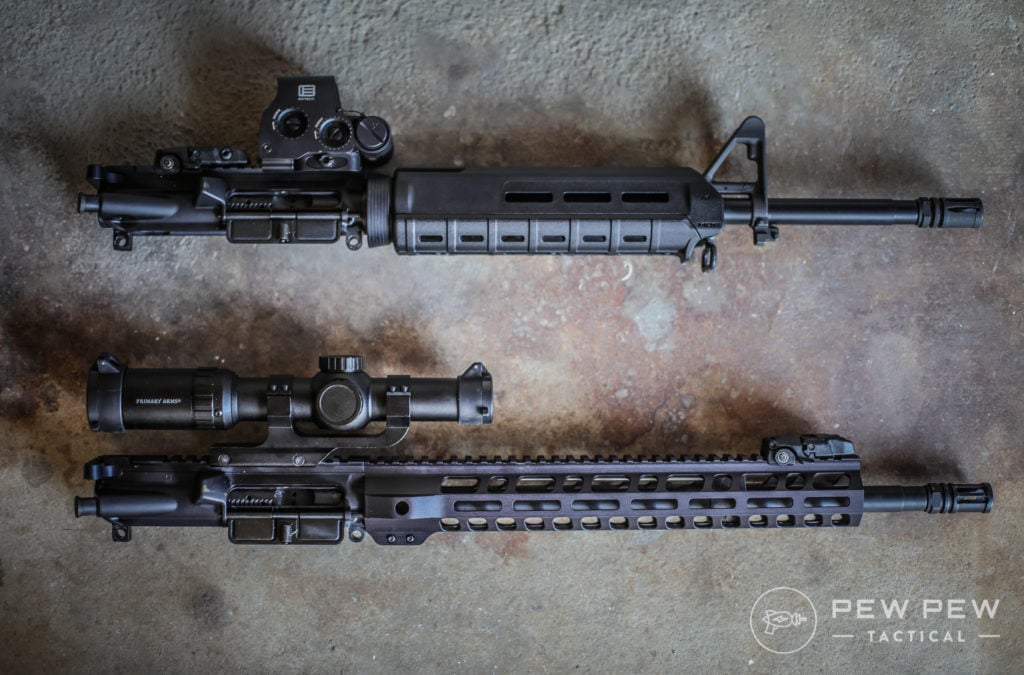 My top pick non-PSA would be a Chinese Type 56 SKS! It's cool, old, and getting harder to find good ones! Check out our full review here.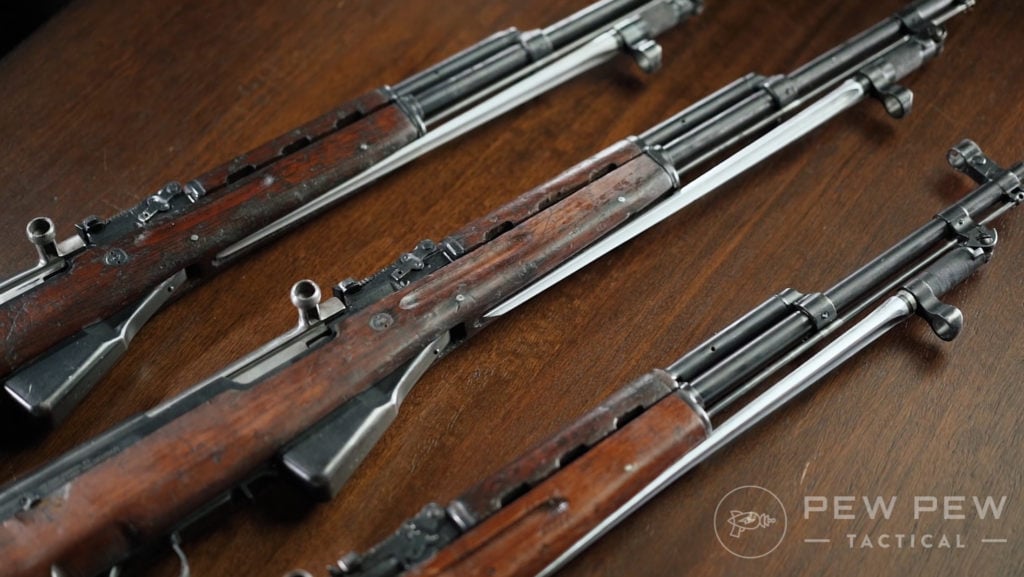 Looking for some ammo? They have it in-stock. Prices are still meh…but it's slowly coming down. Nature is healing.
HUGE Father's Day Gift Guide is happening at 5.11 with options for every type of Dad out there!
Our top pick would be any of the 5.11 bags, well made, handy, and lots of room for whatever Dad needs to carry!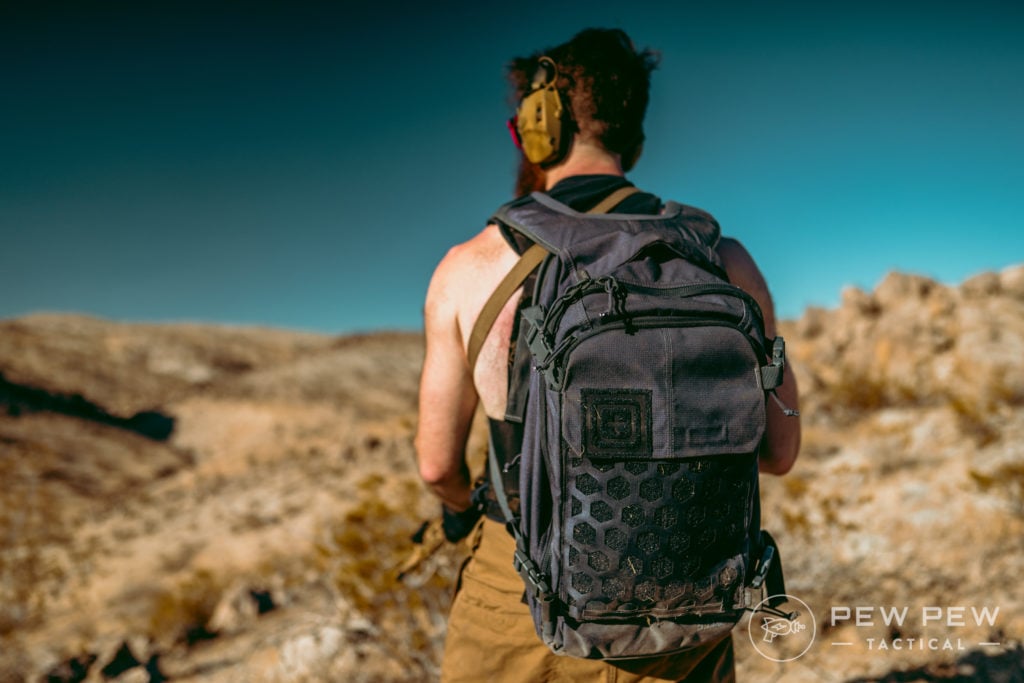 They also have shoes, pants, watches, and more. Take a look!
Score 10% off sitewide from the 18th to the 20th AND you can get the CWL-202 rail mounted weapon light for just $85 right now with code "PEWPEW10"!!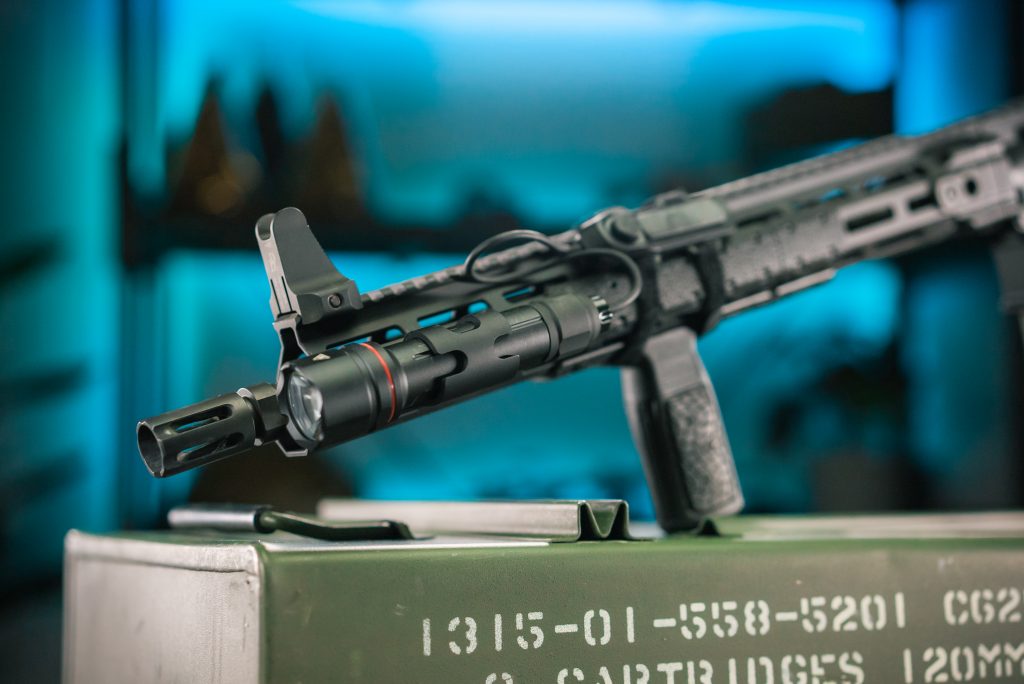 The CWL-202 is a great rail mounted white light option from Crimson Trace, we've been reviewing it and really like it. 900 lumens, comes standard with keymod, Mlok, and 1913 rail mounting, plus a push button tail cap or a tactical tail pad.
Basically, it's a lot of light for the money!
Have a dad that's always lugging things to the range? Get him our current favorite soft gun case from Savior Equipment.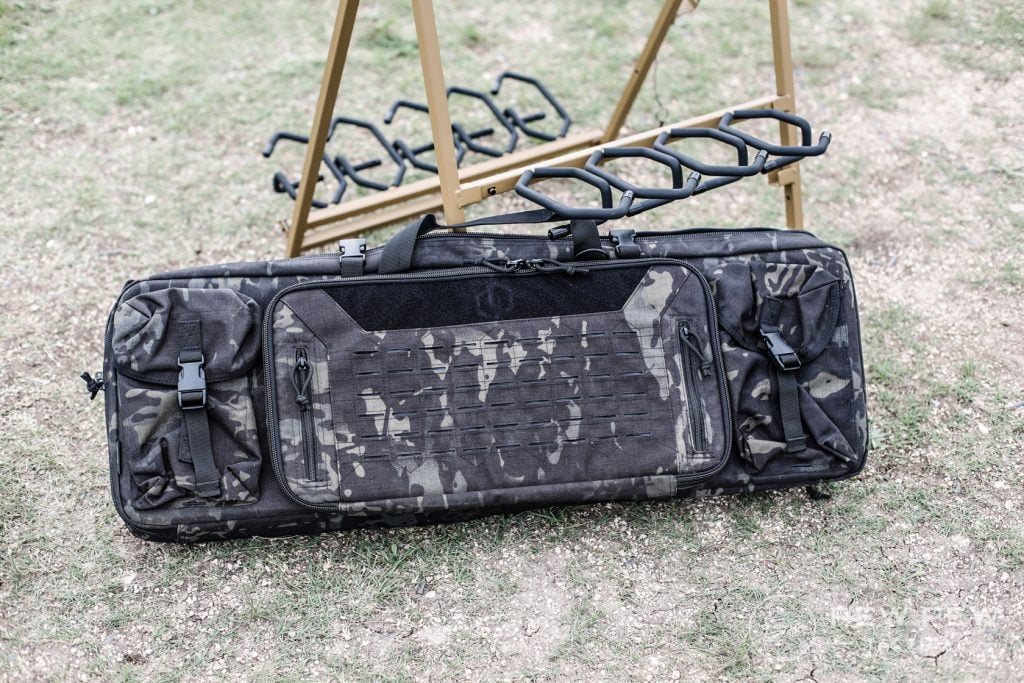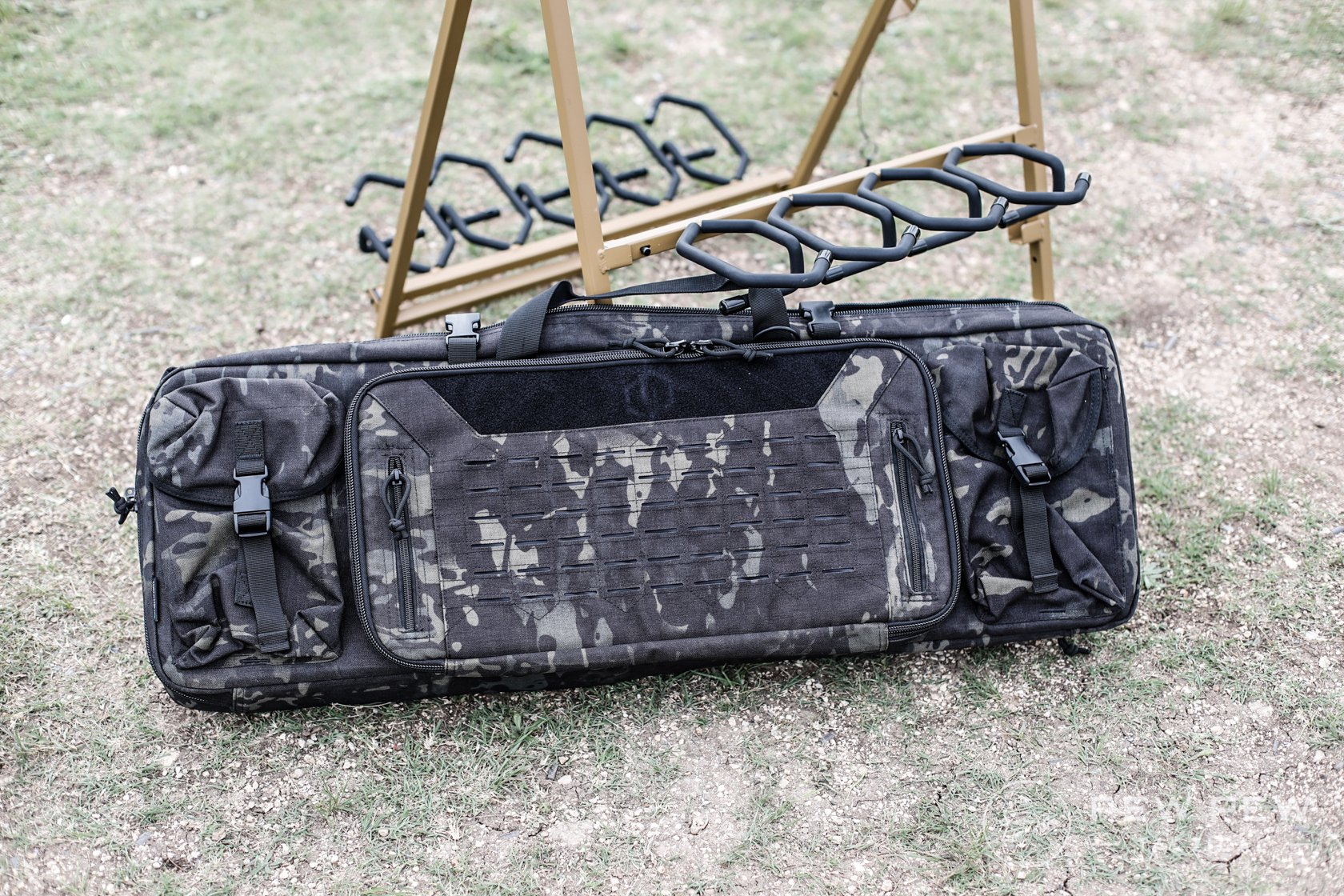 EDITOR'S PICK: SOFT RIFLE BAG
83
at Savior Equipment
Prices accurate at time of writing
Prices accurate at time of writing
And be sure to use coupon code "PEWPEW15" to get 15% off your order on their site.
Need some protection for your inside bits? Mira Safety has got you covered with their CBRN (chemical, biological, radiological, and nuclear) masks that we tested…
20% off everything with code PEWPEWDAD20 and valid through Father's Day only.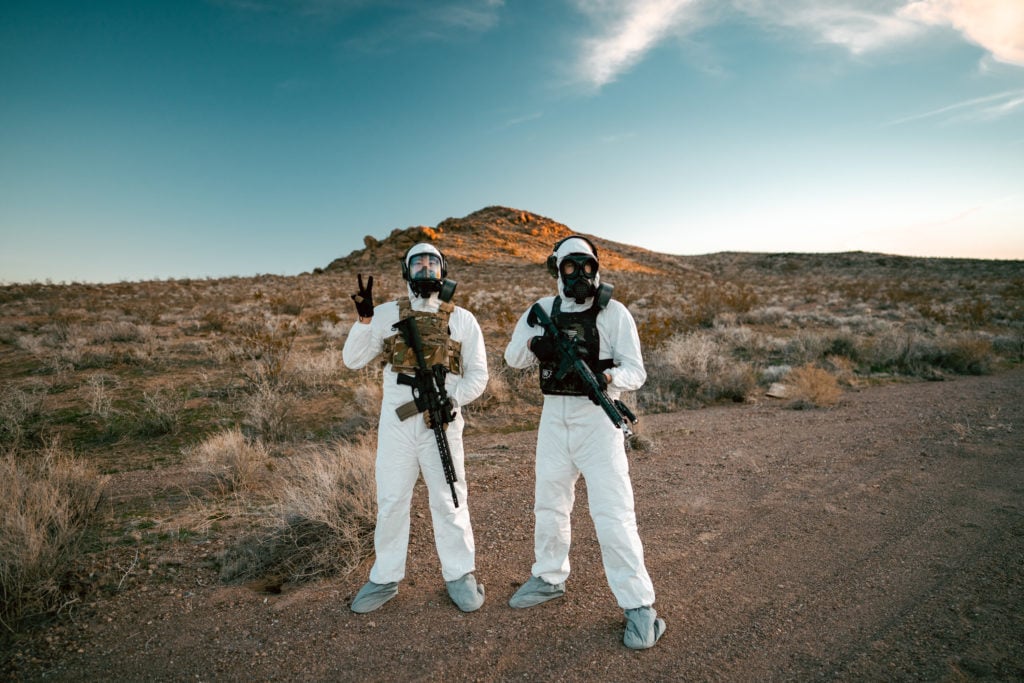 See our favorite Gas Masks here.
220
at Mira Safety
Prices accurate at time of writing
Prices accurate at time of writing
And now they have the best performing Level IV ceramic body armor that we recently tested.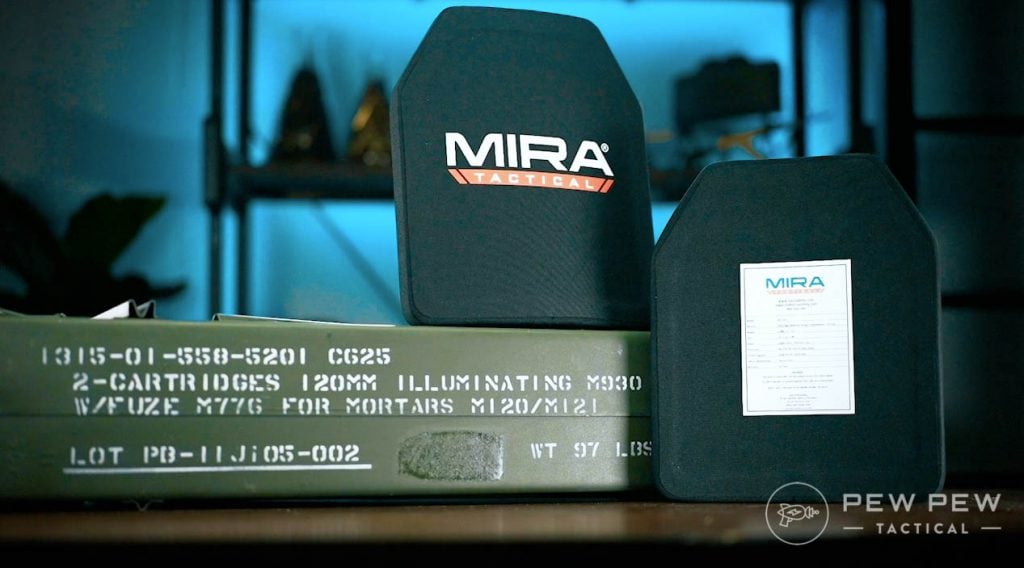 See the results and accompanying video here.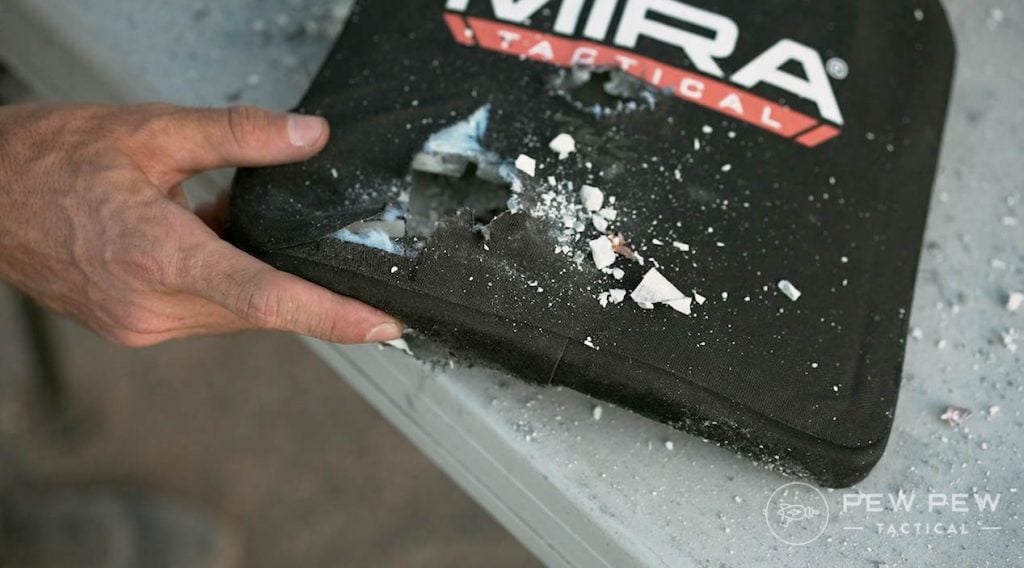 These bad boys managed to withstand two 30.06 M2AP armor piercing "black tip" rounds.
250
at Mira Tactical
Prices accurate at time of writing
Prices accurate at time of writing
Brownells' Father's Day Gifts are live! Looks like it's savings on nice stuff PLUS gift cards.
Some of our favorites…
A BRN-180 is at the top of most gift lists…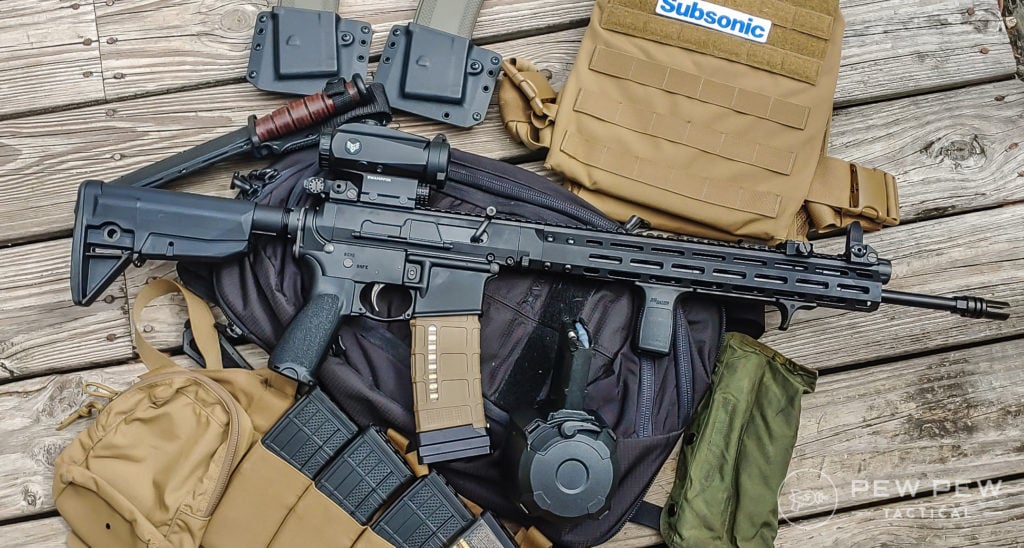 Check out our full review of them here.
899
at Brownells
Prices accurate at time of writing
Prices accurate at time of writing
And now they have some kickass deals on Holosun red dots here.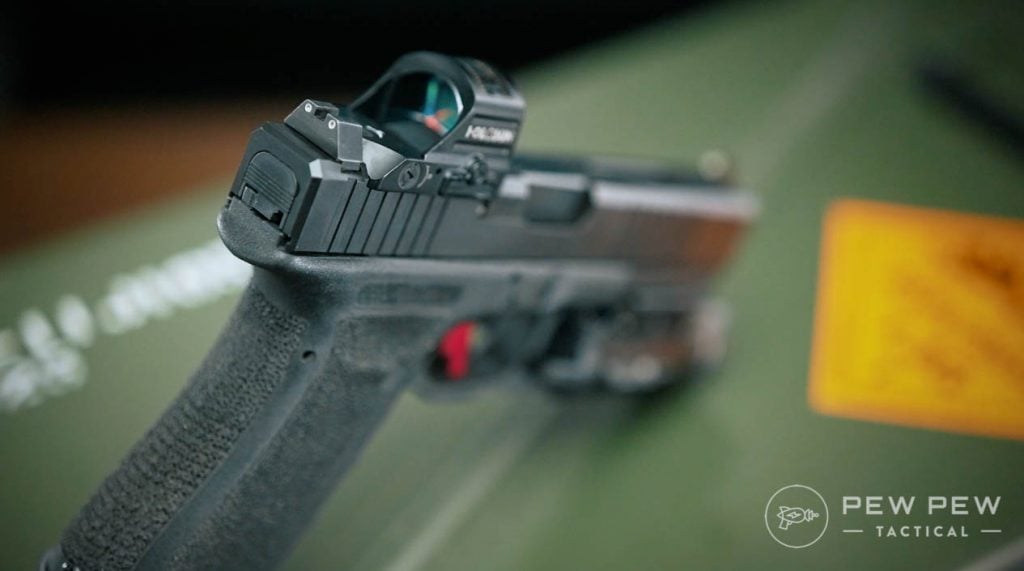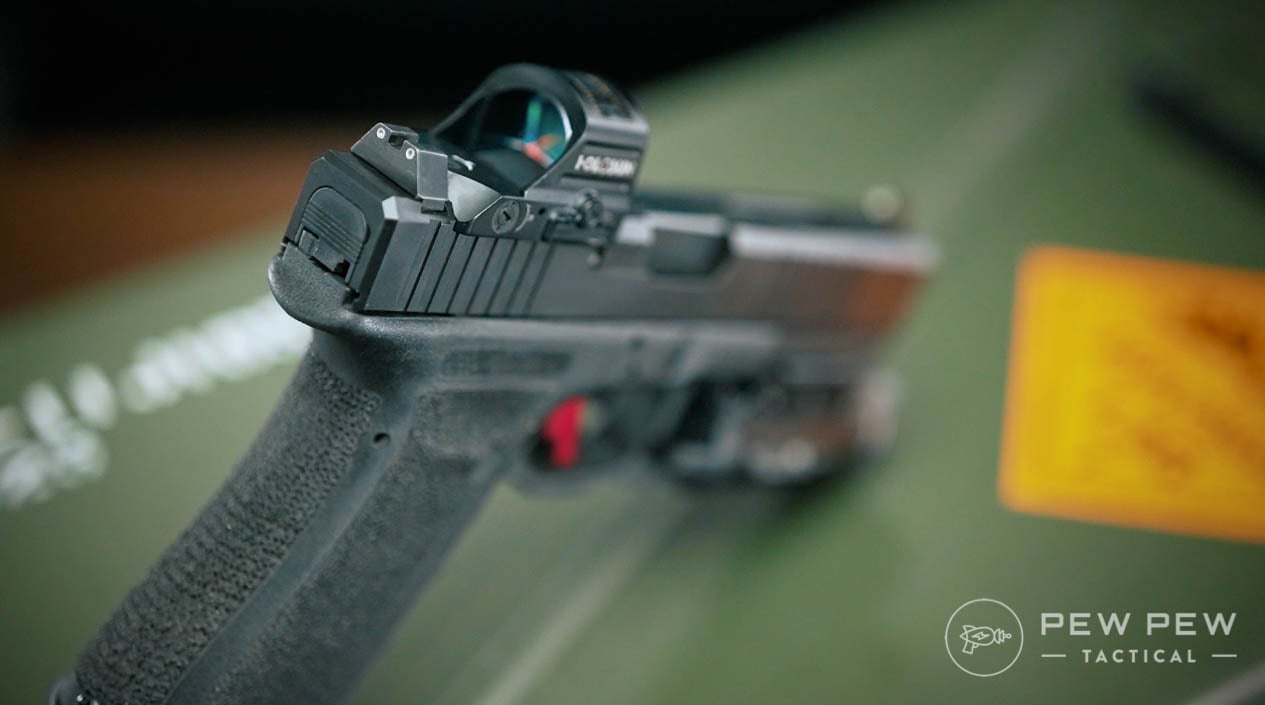 Dad packing to keep the family safe? Treat him to our favorite CCW belt that's rigid, covert, and adjustable on the fly.
Our favorite is the Kore Essentials X7 buckle (most concealable) with ballistic nylon belt.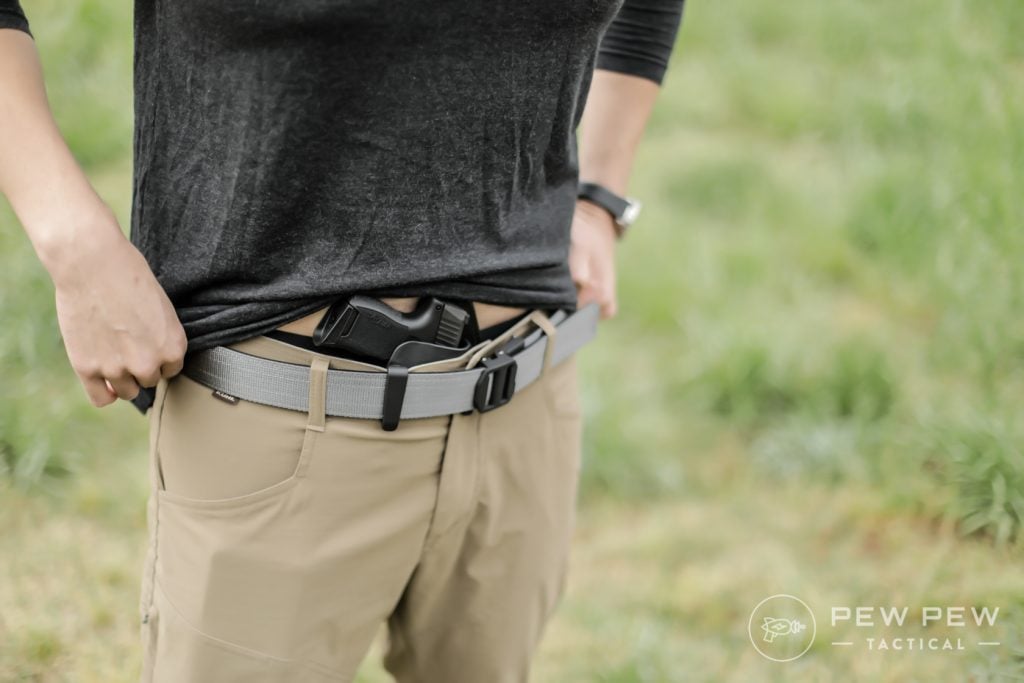 Be sure to use code "PEWPEWTACTICAL" to take 10% off.
59
at Kore Essentials
Prices accurate at time of writing
Prices accurate at time of writing
Did I mention it was super-adjustable? We love ours since we can quickly loosen it when sitting for a long period of time and then stealthily tighten it again when we get up.
Not convinced? See our Full Review of the Kore Essentials Belt.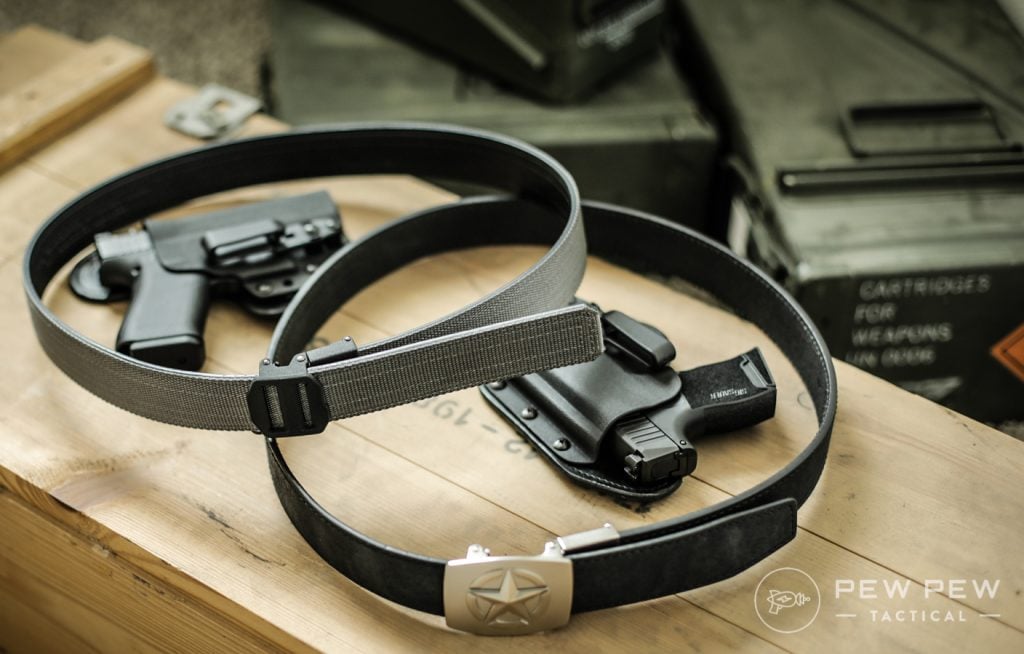 Nothing specific…but OP is giving 10% Bonus Bucks for every purchase!
Looking for some LEO grade gear? Check out ASP.
We've done a review on their batons and if your dad is someone who uses batons…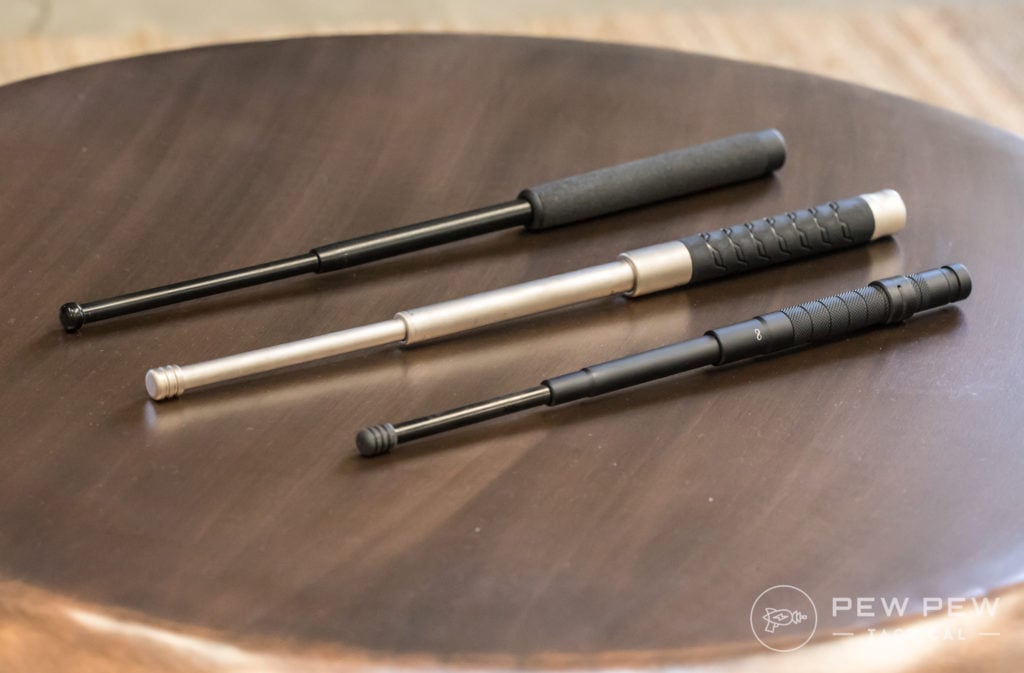 Then check them out for 15% off with code PEW15.
150
at ASP
Prices accurate at time of writing
Prices accurate at time of writing
No sales yet — but they do have some cool flame fluted ash trays as gifts!
They kind of look like thread protectors to me, but I still like them.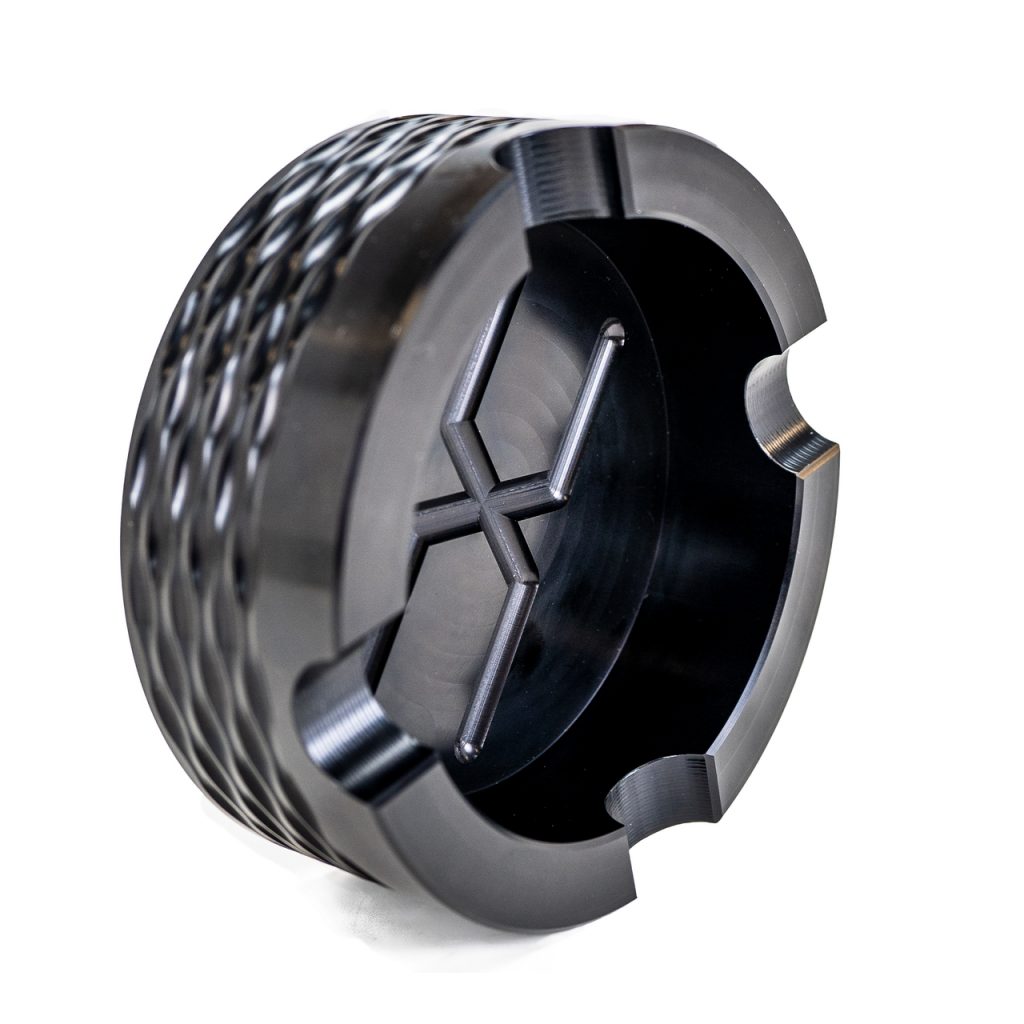 Looking for some nice lights and lasers for your guns? Check out Veridian with code VWTDAD25 for 25% off.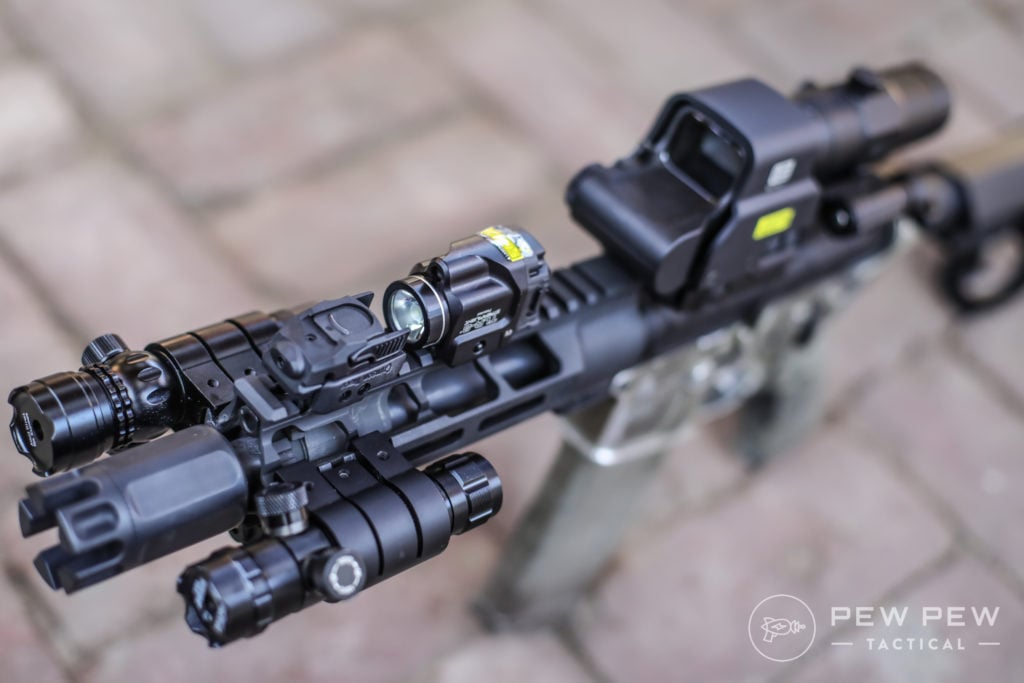 No home runs but here's all their Father's Day Sales.
If you need something quick and a sure thing that your da will love, I recommend Real Avid or Wheeler tools.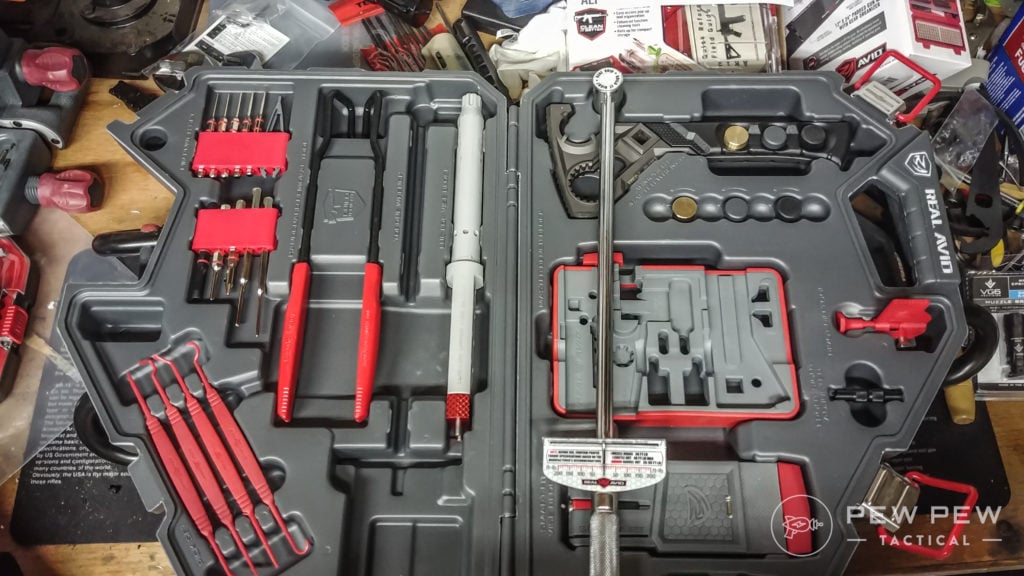 Nothing for Father's day right now, but they had some flash sales on the 17th and 18th.
Check it out along with other deals here.
Looking for some body armor? Premier Body Armor has set up a 15% off coupon with "PEW15" through Father's Day.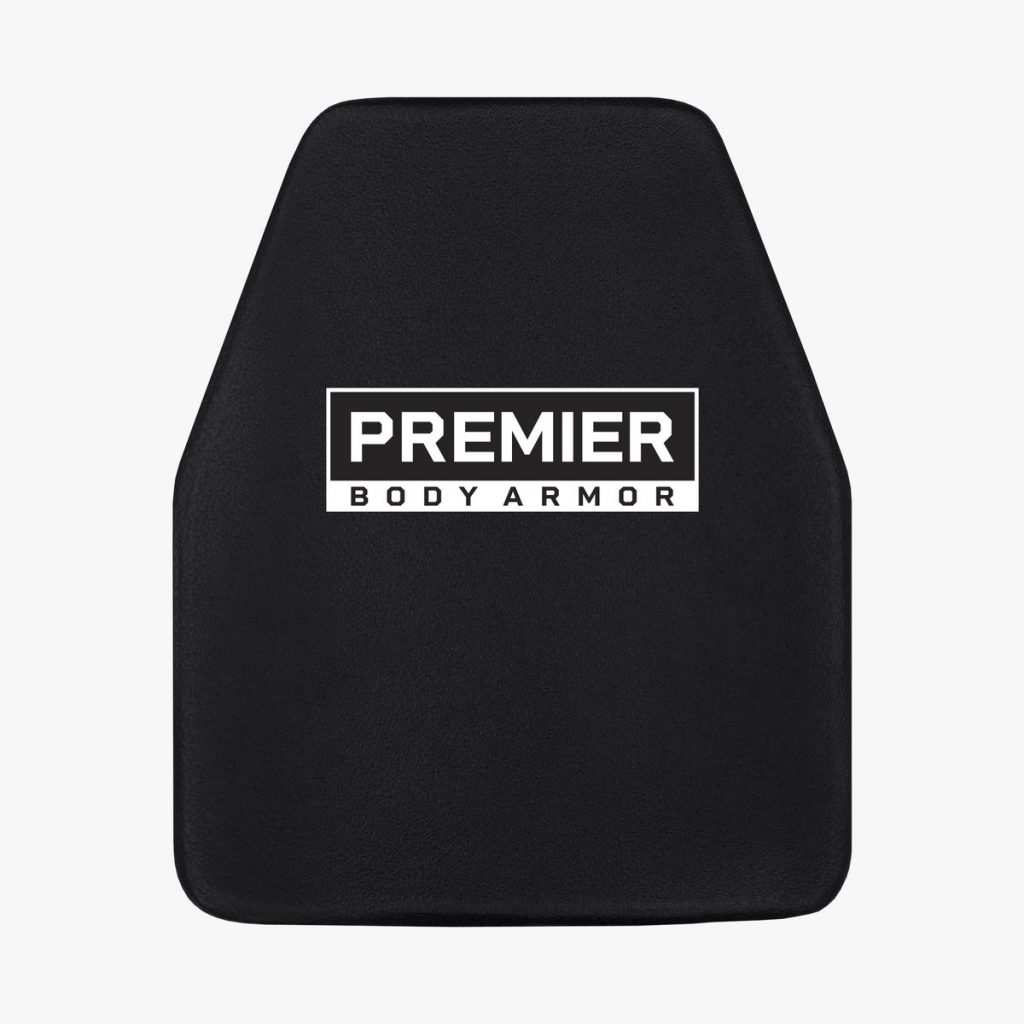 Our go-to OWB holster company that easily integrates into battle belts is Safariland.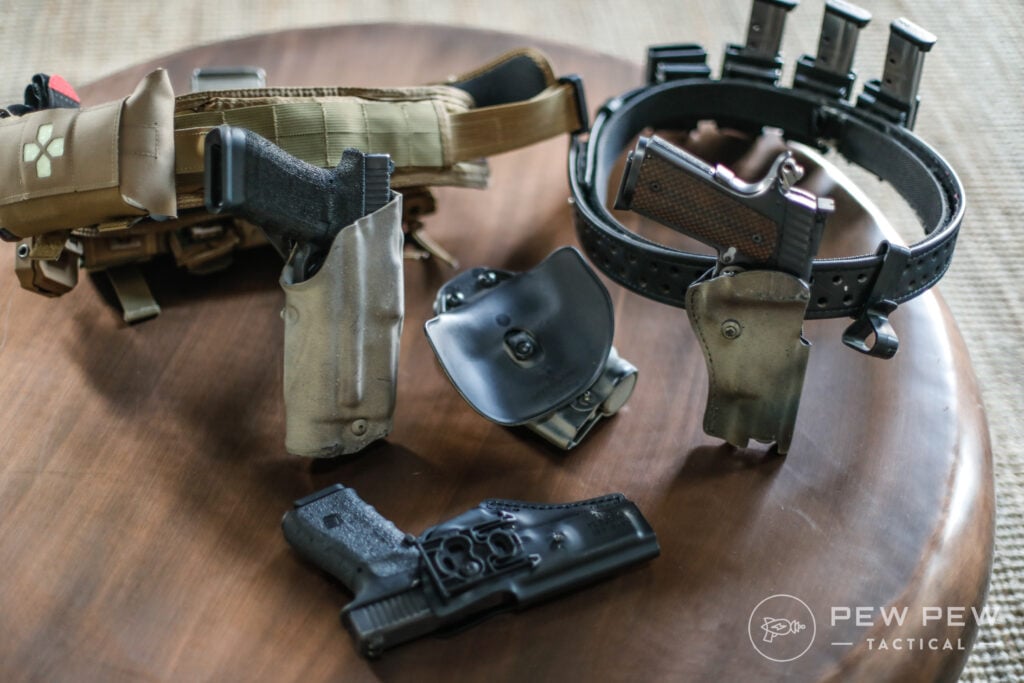 Ordering is a little complicated but has gotten much better already. Check the holsters out themselves in our Best Holsters article.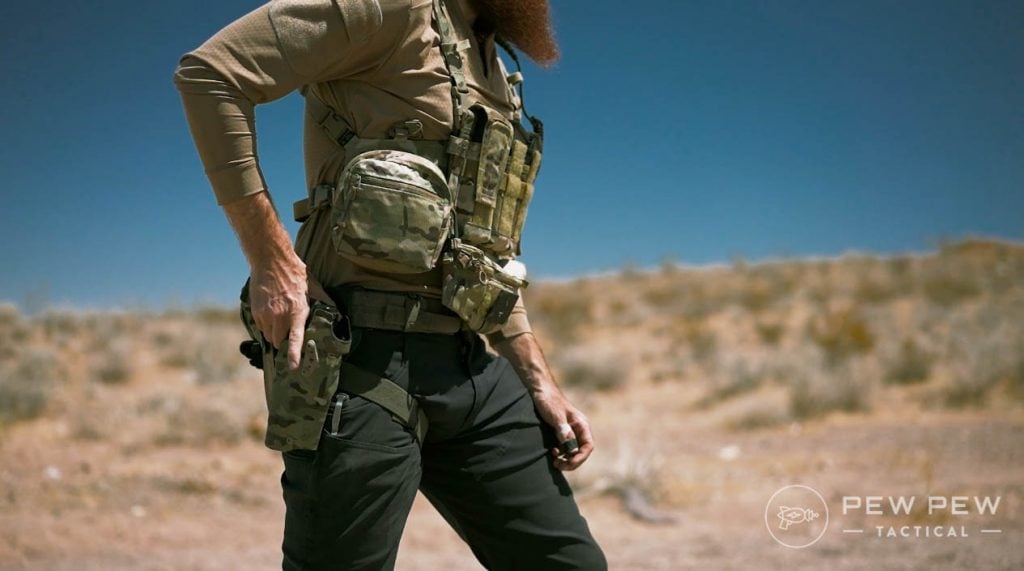 And be sure to use coupon code "PEWPEWDAD" for 15% off.
The little pen that could!
And now in bullet mode…with a .338 Lapua Magnum casing.

Be able to write upside down in your long distance log book or anything else!
Use code "PEW15" for 15% off all products.
One of my fav retailers, they have free shipping this weekend on orders over $50. Perfect place to pick up IFAKs you can trust to be well made!
EDITOR'S PICK
25
at LAPG
Prices accurate at time of writing
Prices accurate at time of writing
They also carry just about everything else tactical and awesome, so take a look!
From fishing to camping to firearms, Cabela's is running a huge sale across every division!
Listen, dad needs a new watch. Trust me. Cabela's has a huge range of watches on sale right now so take a look!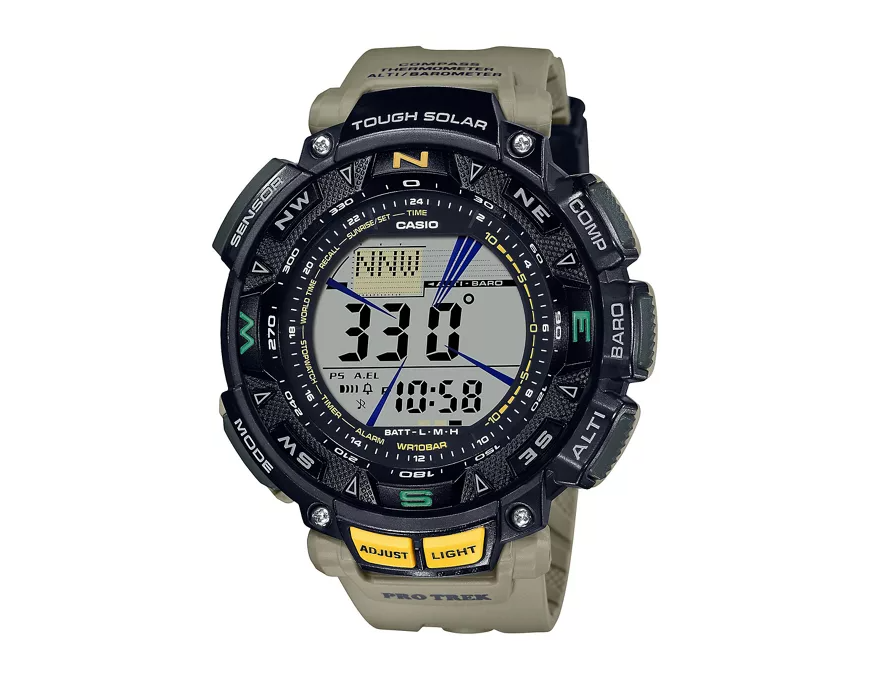 More specific Father's Day Deals.
Build (or Buy) Him Something Special
If you want to get really in-depth, you can always build dad something he'll really love…a custom AR-15.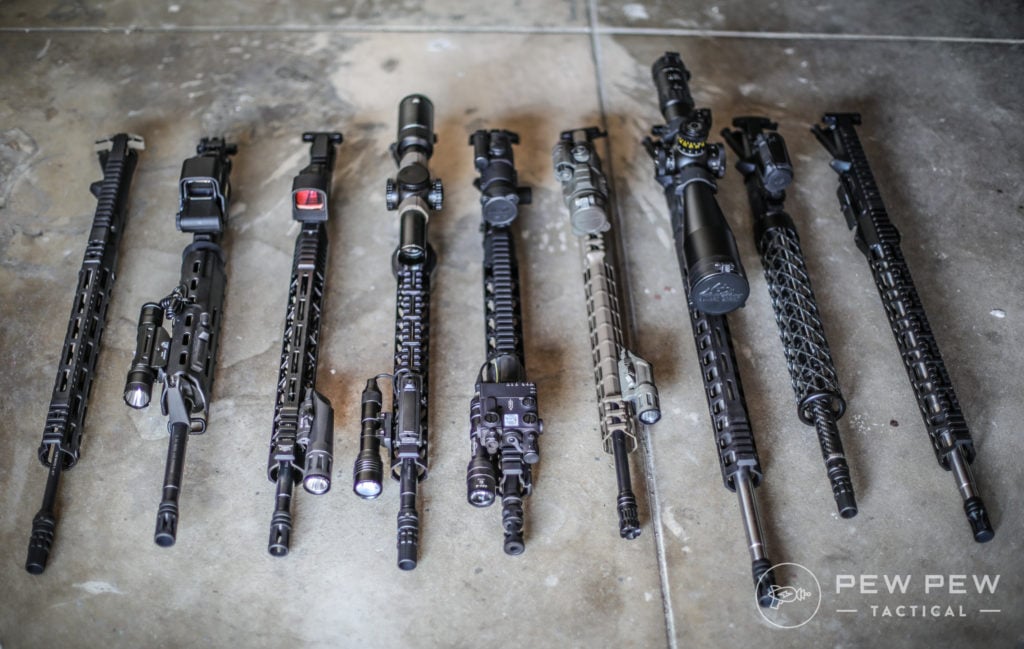 A custom gift not only show's how much you care, but it also ensures you can fine-tune your gift to make sure Dad get's exactly what he wants this Father's Day. Here's our Upper and Lower Build Guides.
You can also check out our AR-15 Guide here if you want to just buy a complete gun!