---
At SHOT Show 2023, Beretta treated us to one of the more exciting reveals during their special range event.
The Italian firearms company rolled out the Ultima Patrol…a new 12-gauge semi-automatic shotgun with a particular set of skills.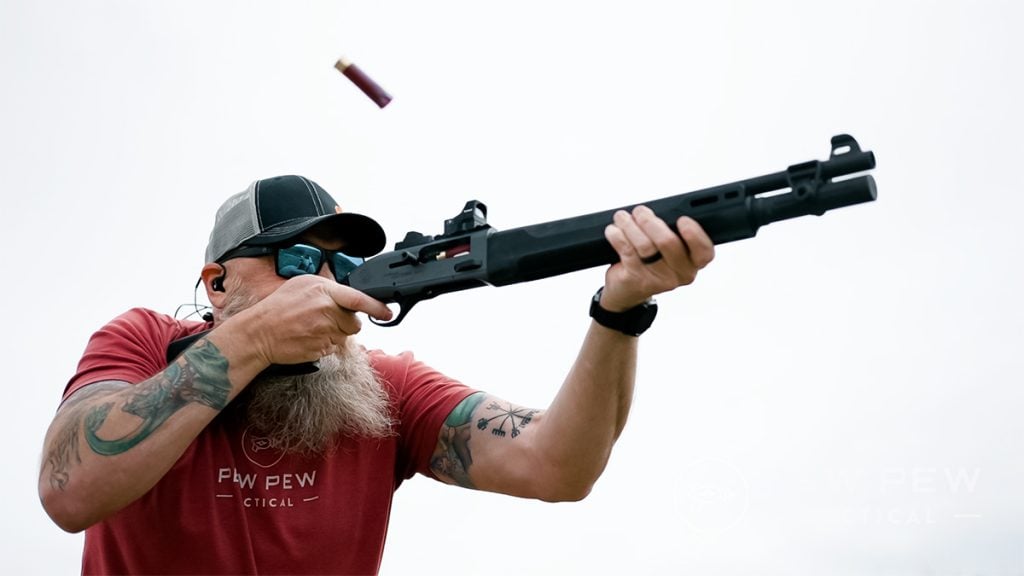 This black sheep of the A300 family is not into hunting or clays; it's a tactical shotgun with modern features.
And while we had a brief encounter with it in Las Vegas, we weren't going to leave a judgment call like this up to a first blush.
We got the A300 Ultima Patrol and practically ran to the range to test it out. So follow along as we walk through the specs, features, and performance.
Table of Contents
Loading...
Beretta A300 Ultima Patrol Review at a Glance
Pros
Lightweight
Upgraded features
Reliable
Cons
The Bottom Line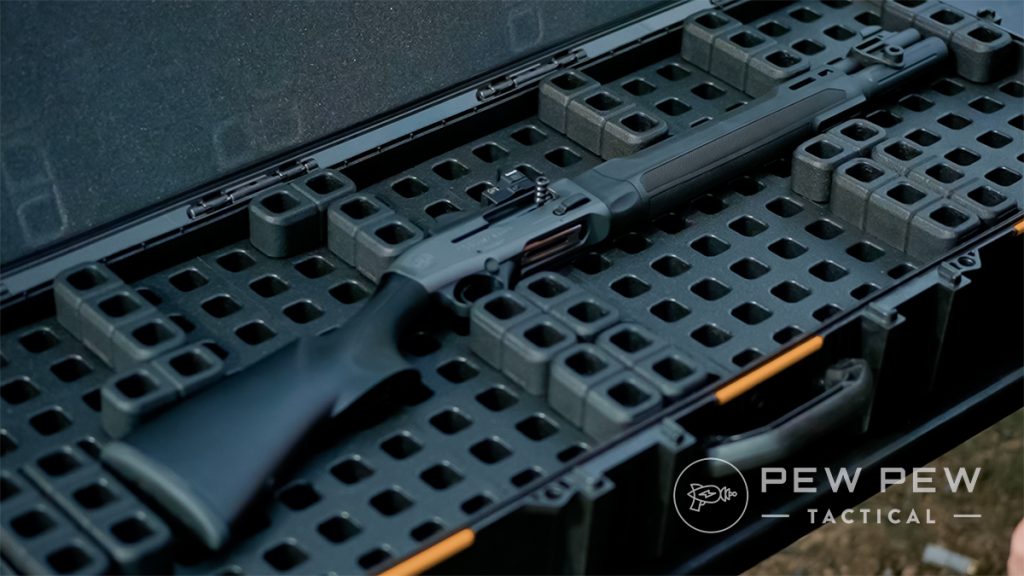 Beretta has done a bang-up job of packing a lot of features into this tactical semi-automatic shotgun while keeping the price reasonable.
749
at Kygunco
Prices accurate at time of writing
Prices accurate at time of writing
Specs & Features
Specs
Caliber: 12 gauge (3" chamber)
Choke: Mobilchoke
Length: 38"
Barrel Length: 19.1"
Action: Semi-auto (gas operated)
Weight: 7.1 lbs.
Capacity: 7+1
Comes with: cardboard box, owner's manual, extra spacers
Features
Oversized controls
Accessory mounts
Enhanced loading port
Source: Beretta
Background
The Ultima Patrol is a new addition to the A300 family of shotguns which, up until now, has only offered hunting and sporting models.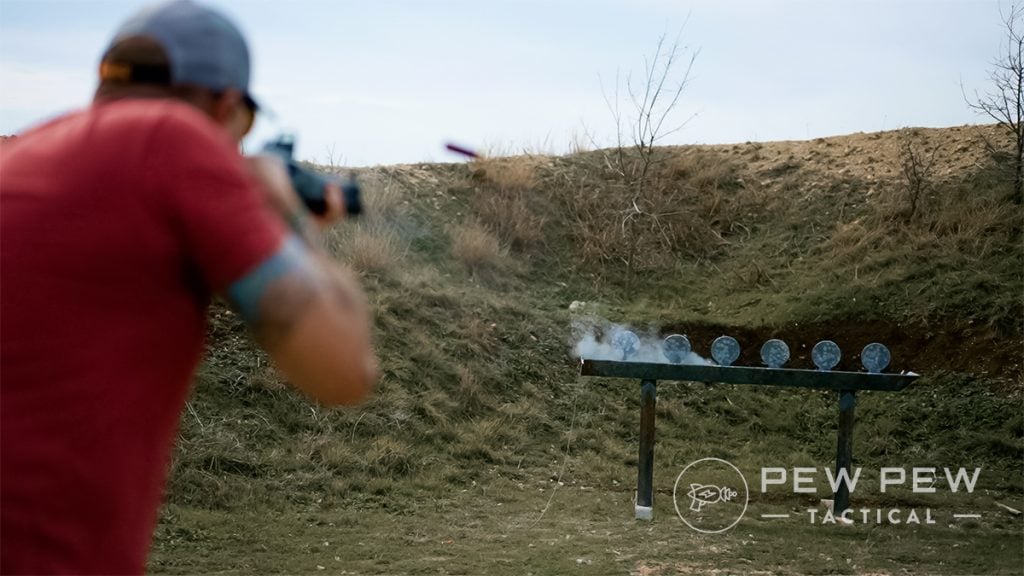 Building on the same receiver, Beretta shortened the stock and included other features more befitting a tactical gun while keeping it in that middle-ground price range.
Many will draw the obvious comparisons to the 1301 and will want to know the main differences. The 1301 is made in Italy, while the Ultima Patrol is made in Tennessee.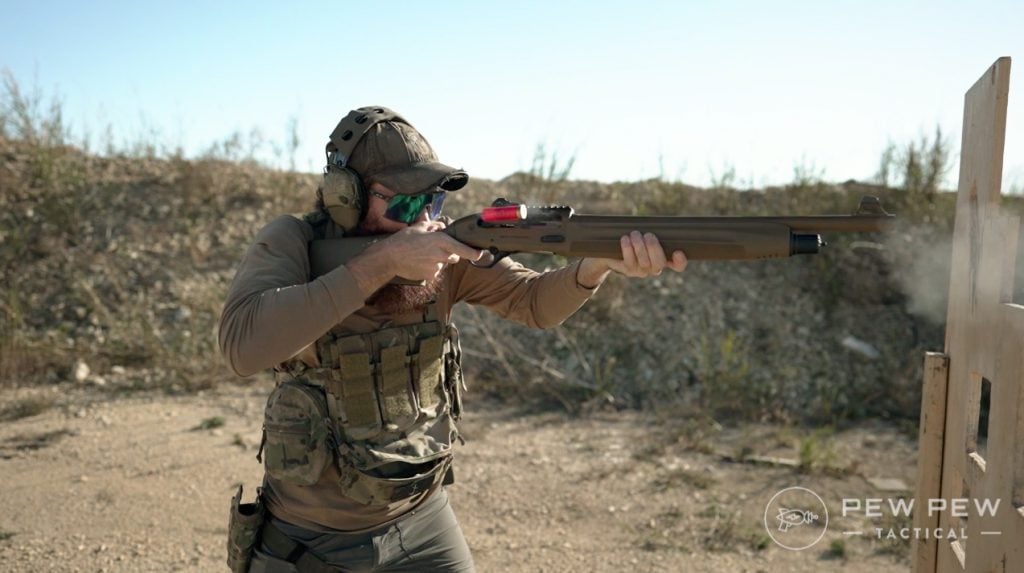 In addition, the Ultima Patrol's barrel is not cold hammer forged, but it does utilize a shorter forcing cone in conjunction with a falling lock bolt.
By contrast, the 1301 uses a longer forcing cone and rotating bolt head.
Who Is It For?
The owner's manual states this shotgun is not recommended for hunting applications.
While birds of many a feather might rejoice at this news, who did the oldest gun manufacturer in the world have in mind for this shotgun?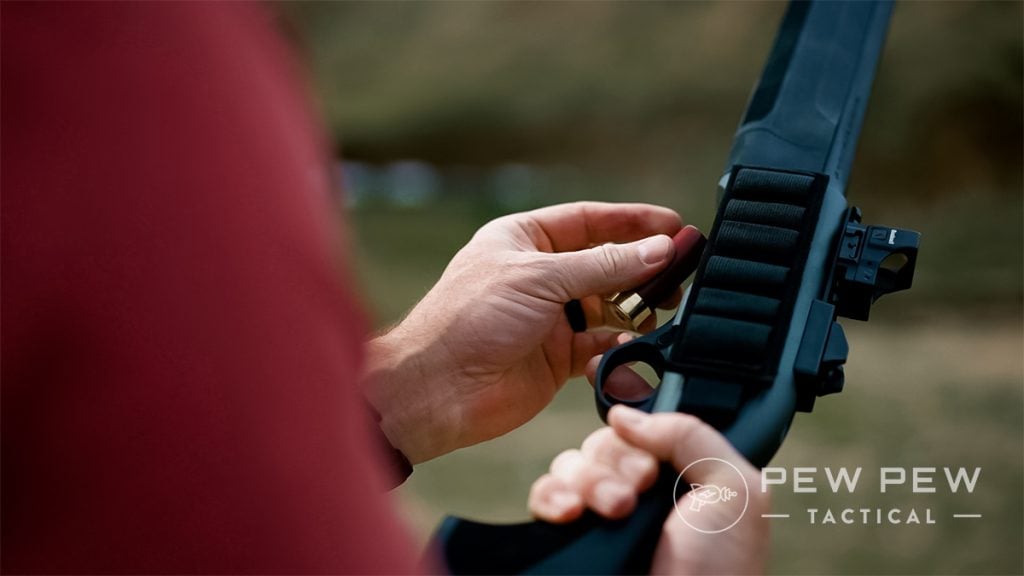 While strictly a guess on my part, I suspect Beretta is trying to take advantage of that recent lull in production of the Remington 870 — a trusted accessory to many law enforcement agencies.
Should a worthy yet affordable alternative rise up, many departments would have to consider it.
The shortened overall length and features make this gun a fighter that's easier to handle in confined spaces. It will be right at home in its namesake role in law enforcement agencies across the U.S.
However, those same features also make the Ultima Patrol a great option for a home defender.
The gun is pretty complete as is and could easily serve either role with minimal accessories.
Fit & Feel
The first thing I noticed about this shotgun was how light it is.
Beretta lists it at 7.1 pounds, but my scale showed it at 6 pounds, 15 ounces, with an optic added. Next was the texture on the grip and forend.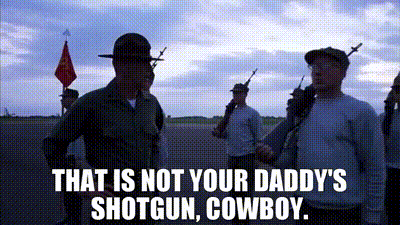 It's aggressive, to say the least, and made of black plastic, but does a great job staying in your hands as a result. The only minor problem was the QD mount in the stock. It wouldn't hold a QD.
After contacting Beretta, I trimmed back a little of the plastic around the recess. This worked like a charm.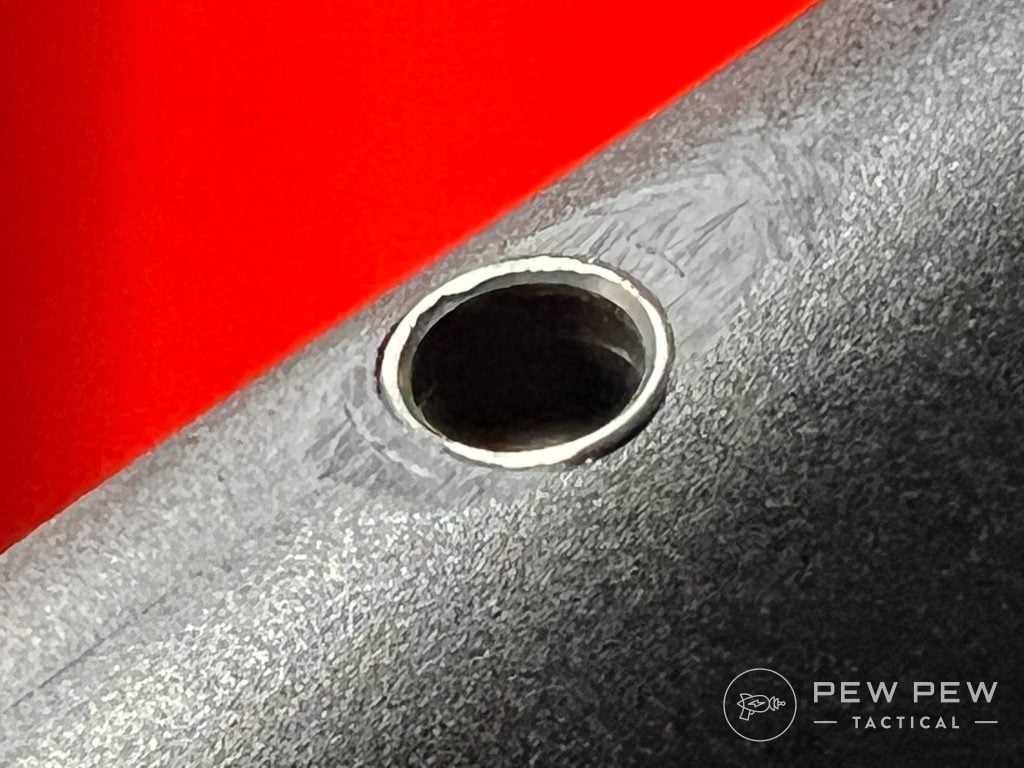 The receiver of the model we tested was a very nice shade of grey with a flat finish, though there's a black and camo model available too.
The sights are a ghost ring rear and a red fiber optic front. These were great, but I opted to use the included Picatinny rail on the top of the receiver to mount a red dot.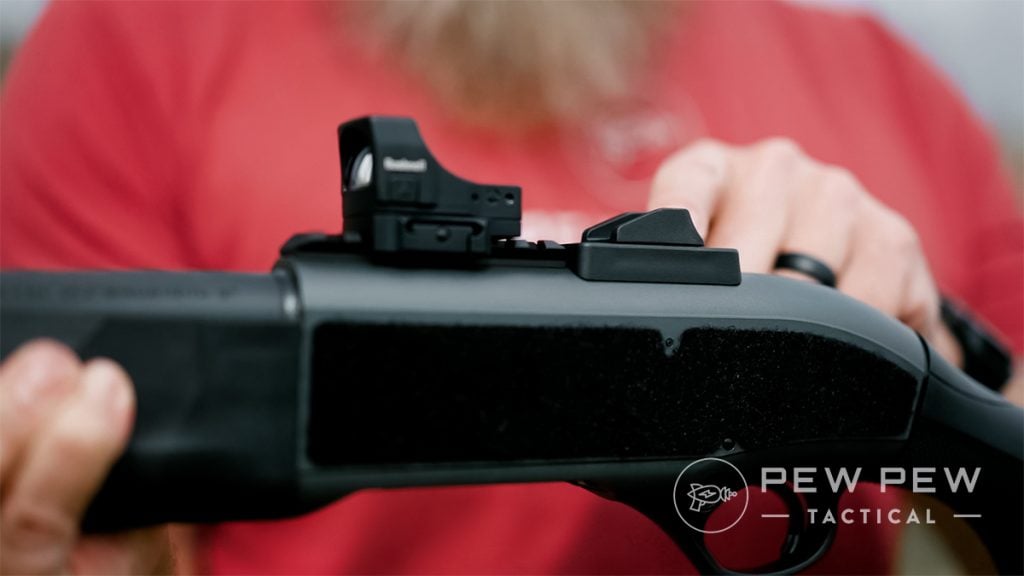 I don't often expect much from a shotgun trigger, but the Patrol's is nice.
It broke cleanly at an average of 2 pounds 13 ounces with zero pre-travel. Reset was crisp, audible, and tactile and occurred after a couple millimeters of return travel.
The magazine tube easily accommodated seven rounds of 2 3/4" shells, but I found I was also able to ghost-load another shell on top of the lifter.
With one in the chamber, this created a total capacity of 9 shells ready to go!
How Does It Shoot?
With the relatively light weight of the Ultima Patrol, I was curious to see how it would handle recoil. The butt pad isn't enormous but consists of a gel-like rubber that does much to mitigate the jarring blow of 12-gauge shells.
The recoil is still substantial, but the gas system and butt pad make it manageable. We shot well over 150 rounds during testing and didn't need ice or Advil at the end of the day.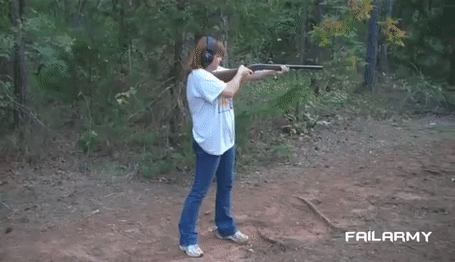 I was impressed with the speed of the gun and how quickly I was able to empty the magazine, though Beretta says the 1301 is a little faster.
It took three runs of this drill to sufficiently heat up the barrel enough where caution was required on the reload.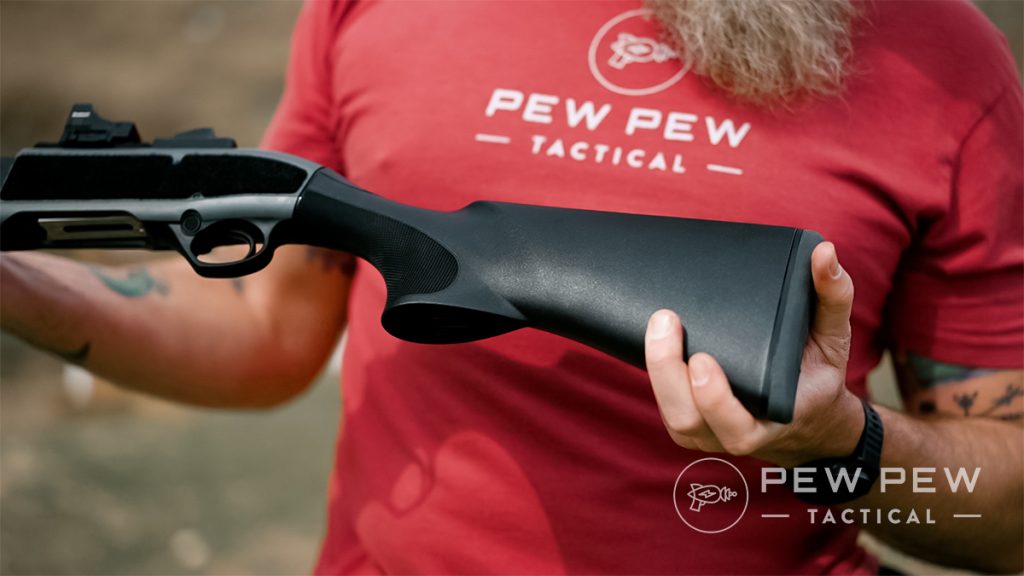 Using the front sight, I experienced intuitive aiming, a comfortable cheek weld, and good eye alignment without having to adjust my head.
Later, the added height of the red dot broke my cheek weld slightly, but this was easily compensated for.
At SHOT Show, Beretta reps revealed to us that the Ultima Patrol was optimized for use with Federal's Flitecontrol buckshot. They kindly sent along some for us to use during testing.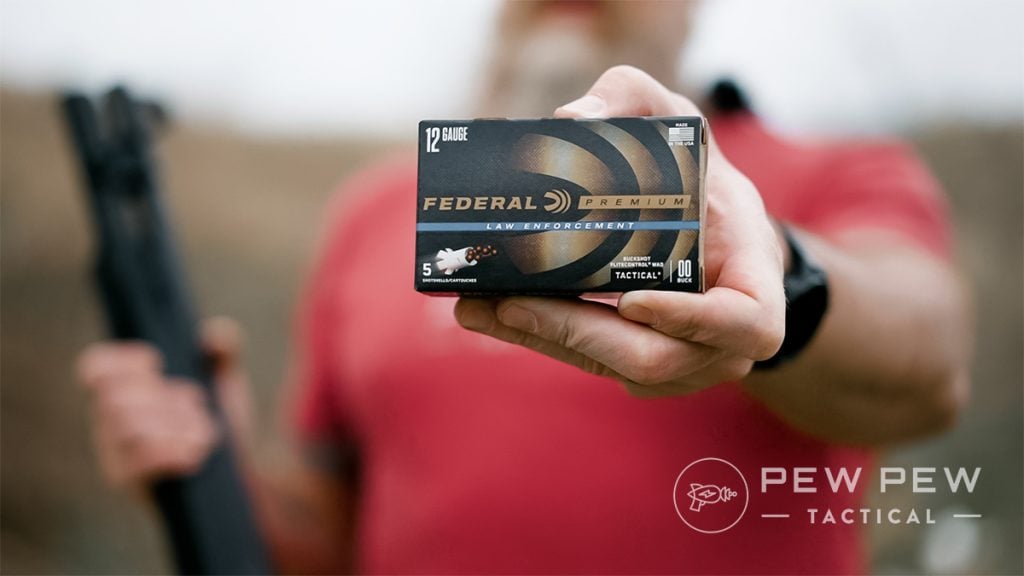 There is often a misconception about how much spread you get with shotgun pellets.
I patterned the Ultima Patrol at 10, 15, and 20 yards with Federal's ammo and was impressed with the tightness of the groups.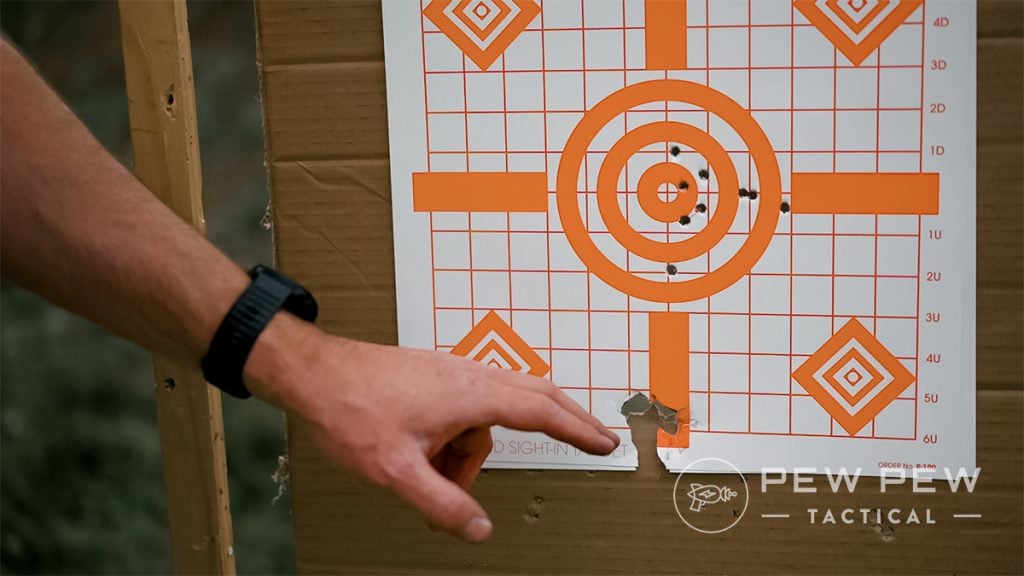 Starting at 10 yards, the group of nine pellets was around 3 inches. Even at 20 yards, the pellets were spread over a group of only 7 inches.
With time and practice, a shooter could get comfortable making some shots requiring accuracy using this shotgun and ammo combo.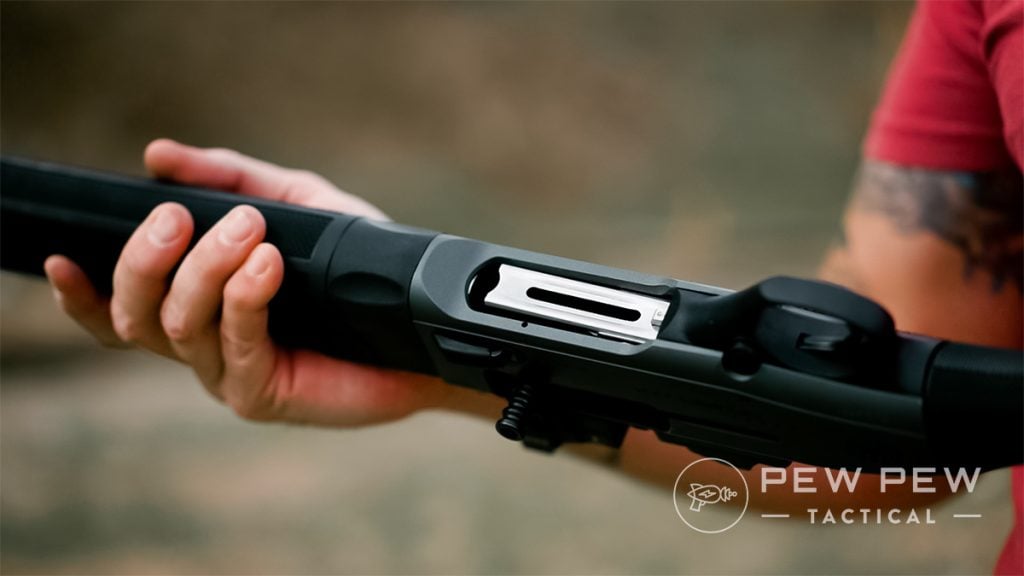 Another key point was loading. I'm no quad loader (yet), but I still enjoyed the work Beretta clearly put into the loading port, widening it and chamfering the edges.
With the right angle used, I didn't catch my thumb on the lifter when stuffing shells, and I really appreciated that.
The included adhesive hook-and-loop strip was a welcome addition, and I stuck on some shell carriers to affect my reloads.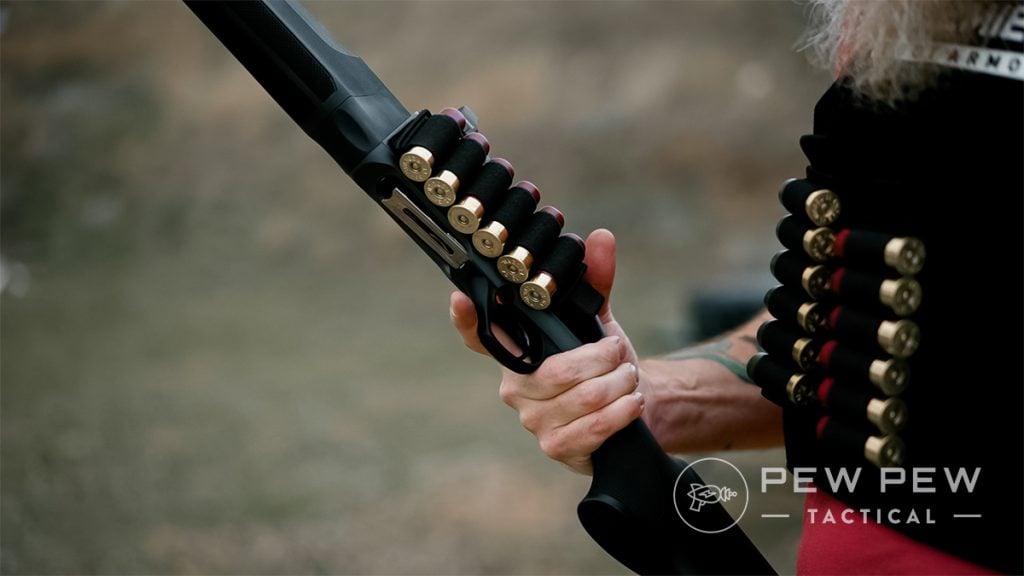 What Sets it Apart?
This is a tactical shotgun option that is feature-packed and has Beretta legacy but is made here in America for a price that's mid-ranged. It's not the 1301, but pretty darn close for several hundred dollars less.
| | | |
| --- | --- | --- |
| | A300 Ultima Patrol | 1301 Tactical |
| Overall Length | 38″ | 37.8″ |
| Barrel Length | 19.1″ | 18.7″ |
| Weight | 7.1 lbs | 6.4 lbs |
| Gauge | 12 | 12 |
| MSRP | $1,099 | $1,509 |
Beretta A300 Ultima Patrol vs. 1301 Tactical
By the Numbers
Reliability: 5/5
We ran around 150 shells through the Patrol, a variety of sizes and brands. Everything fed, fired, and ejected with perfect reliability.
Ergonomics: 4/5
The ergonomics on the Patrol are extremely sound. There currently isn't an option for a pistol grip stock.
Accuracy: 4/5
We experienced good accuracy when testing the Patrol, particularly with the Flitecontrol ammunition.
Customization: 3/5
The M-LOK slits, pic rail, and QD ports are welcome additions you can use to add the accessories you like. In addition, the Patrol comes in black, gray, and tiger stripe camo.
Value: 4/5
With all the features in the Ultima Patrol and the mid-range price, it's a compelling value and worth considering in lieu of the vaunted 1301.
Overall: 4/5
749
at Kygunco
Prices accurate at time of writing
Prices accurate at time of writing
Upgrades for A300 Ultima Patrol
For testing purposes, we utilized the Bushnell RXS-250, and it handled the 12-gauge recoil from beginning to end without faltering.
188
at Amazon
Prices accurate at time of writing
Prices accurate at time of writing
This budget option was easily bright enough to see in direct sunlight, so bright in fact that it distorts a tiny bit on the highest setting.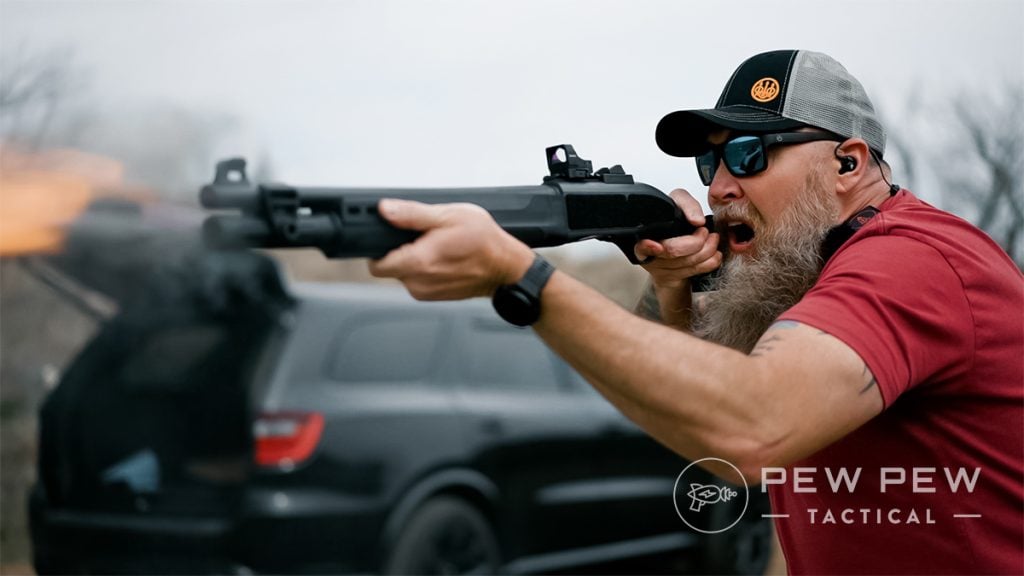 Despite this minor issue, the dot was still very usable, with its 4 MOA dot offering 10 total brightness settings in an aluminum frame featuring multi-coated glass.
Final Verdict
Beretta is serving up a solid value in the A300 Ultima Patrol, offering a package not found on comparable guns at this price point.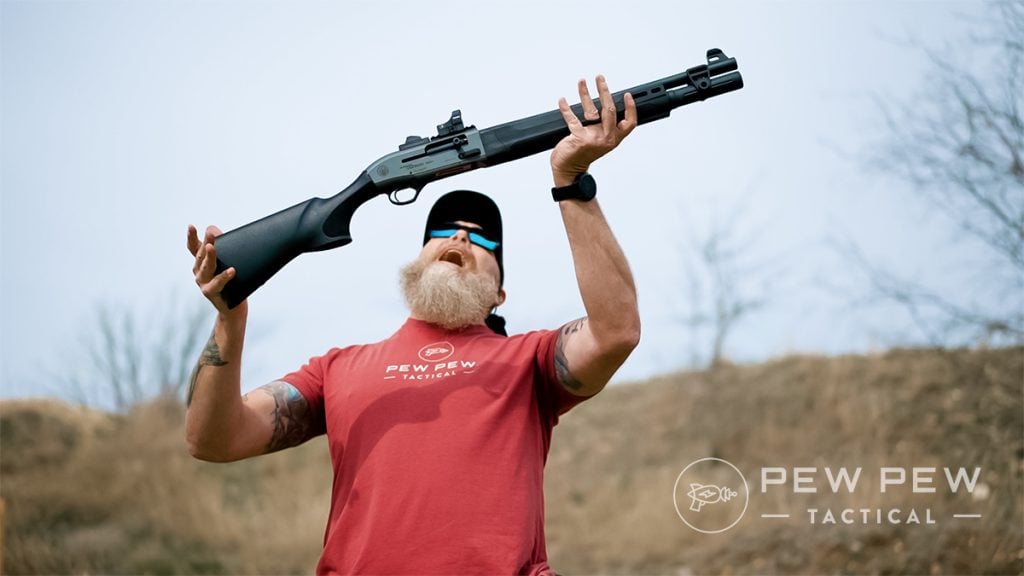 Law enforcement administrators looking to outfit all their units will love the mileage they get with their budgets, and officers will enjoy the reliability and feature set.
The rest of us stand to benefit, too — by having access to a highly functioning, pedigreed, home defender made right here in America.
What's your gut reaction to the A300 Ultima Patrol? Let us know in the comments below. Be sure to check out our top picks in 10 Best Home-Defense Tactical Shotguns [Hands-On]!