Labor Day is one of the biggest gun-buying days of the year (behind the 4th of July and Christmas).
There continues to be more deals this year.
We'll be updating all the way through Tuesday for the best deals.
Ammunition
Ammo has gone a long way since a year ago. Now there's plenty of brass-cased ammo in the popular flavors and prices are dropping.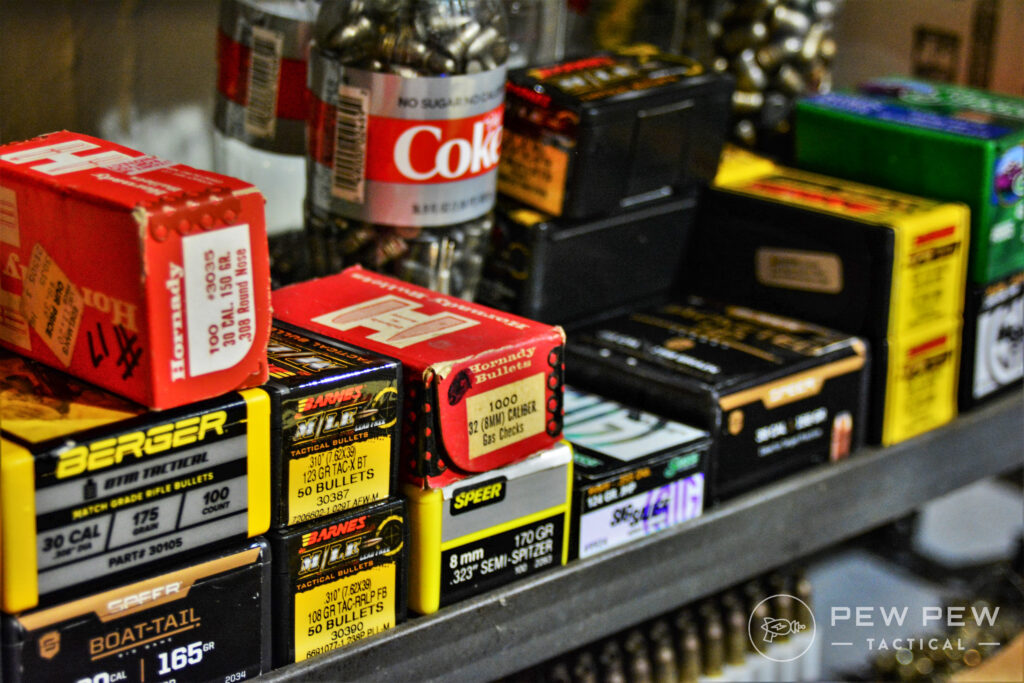 Here's what's in stock:
5.56 and .223 Ammo in Stock
See more in our Best Places to Buy Ammo Online article.
Now let's get down to specific Labor Day Gun Deals.
Palmetto State Armory
For PSA's Labor Day sale, they have a ton of their own products on sale along with a great selection of optics, ammo, other firearms, and a lot more!
Most of them are still continuing today (Tuesday).
Here is a VERY small sampling, including blemished items which are cosmetic and should be fully functional.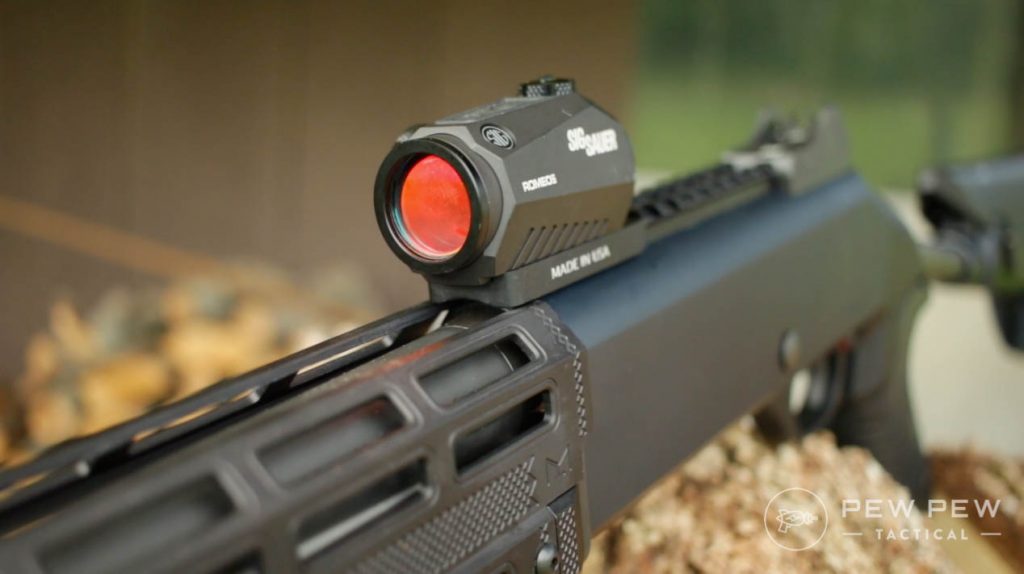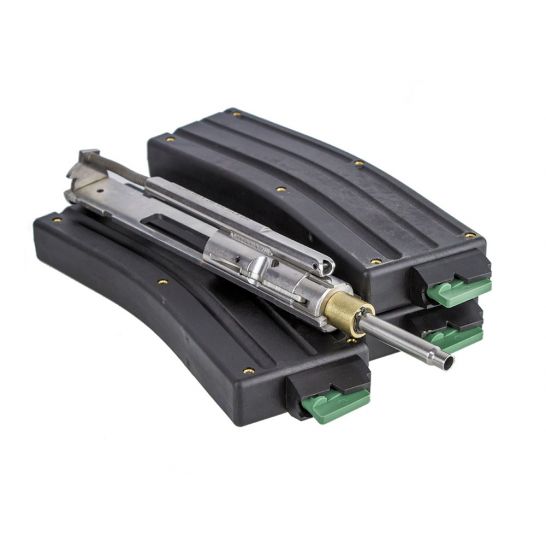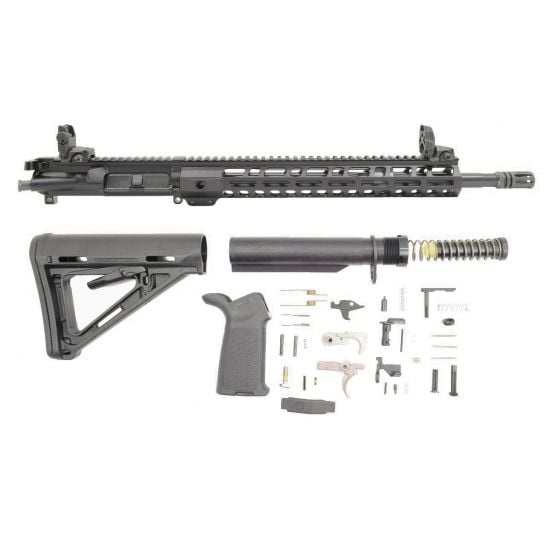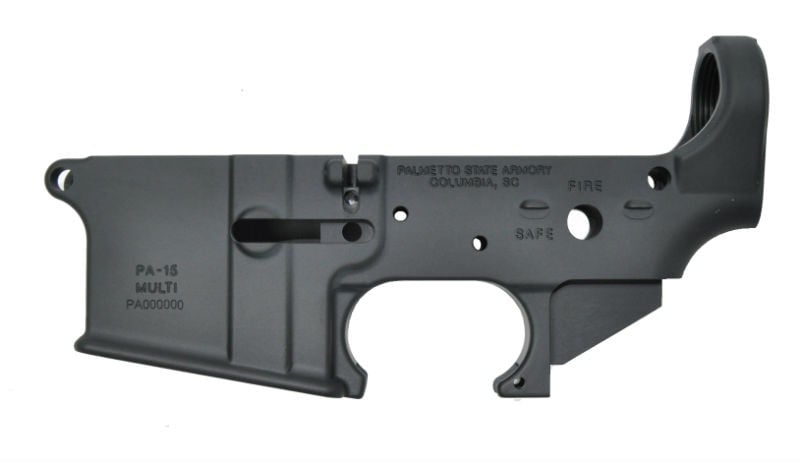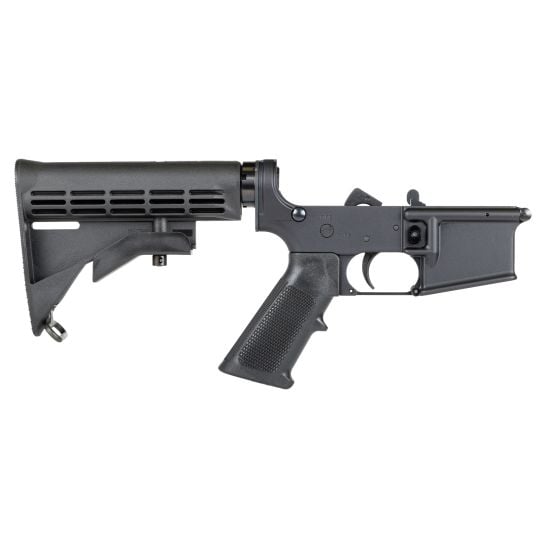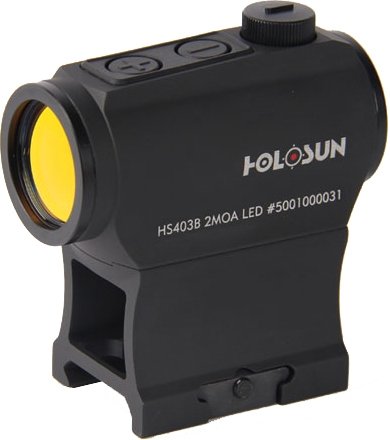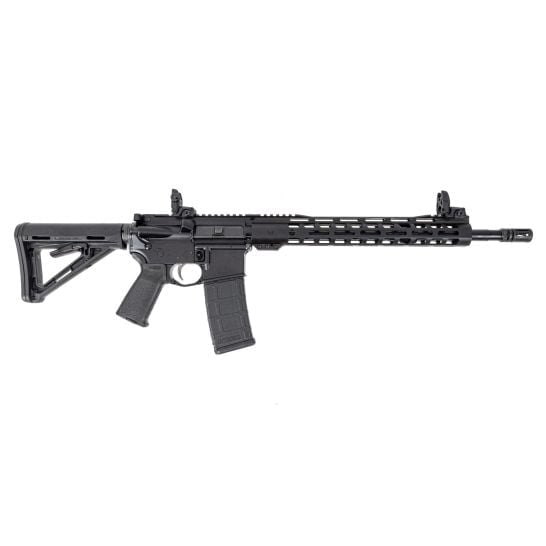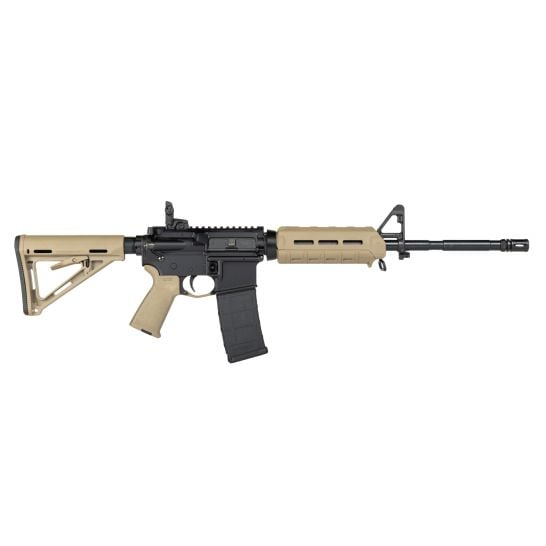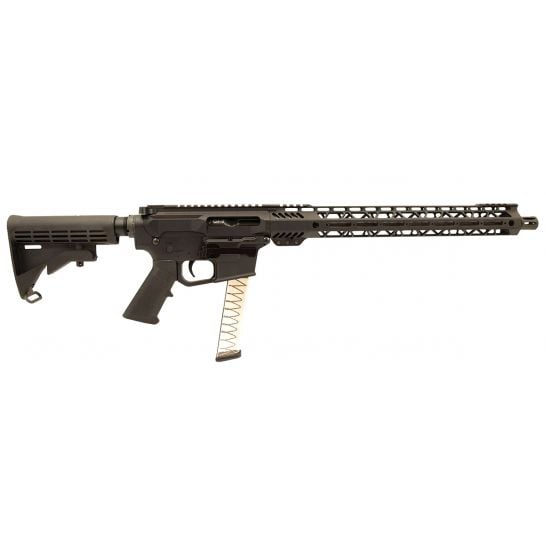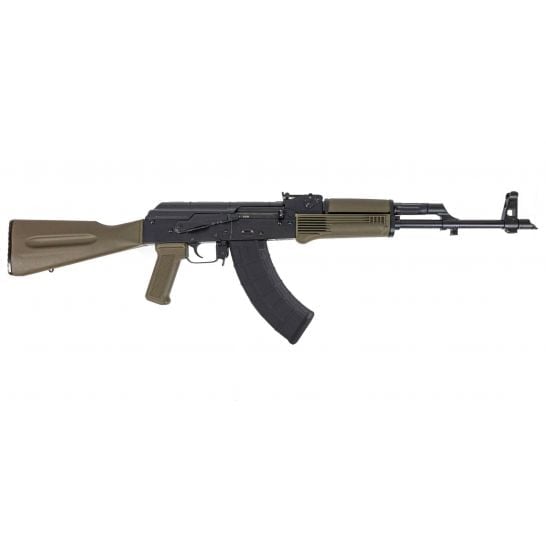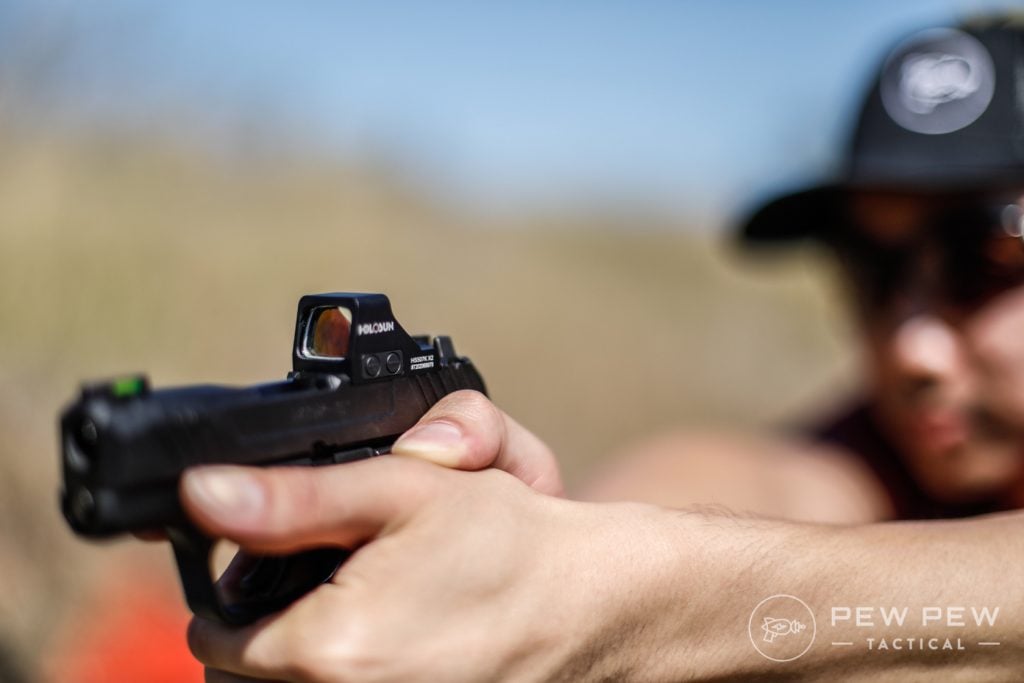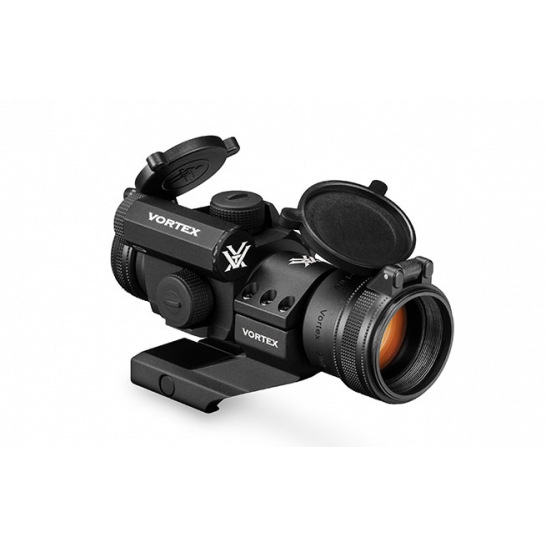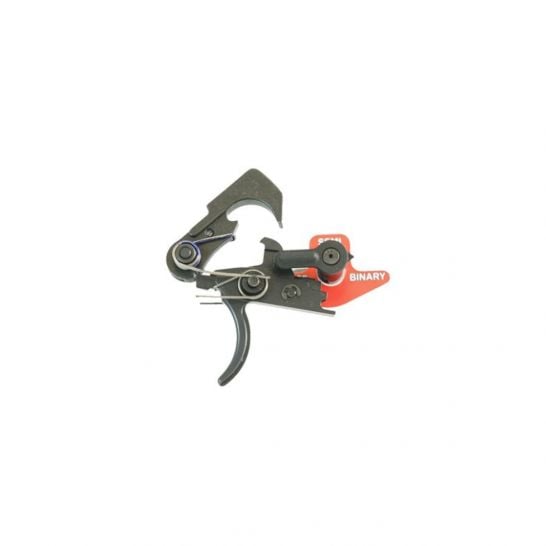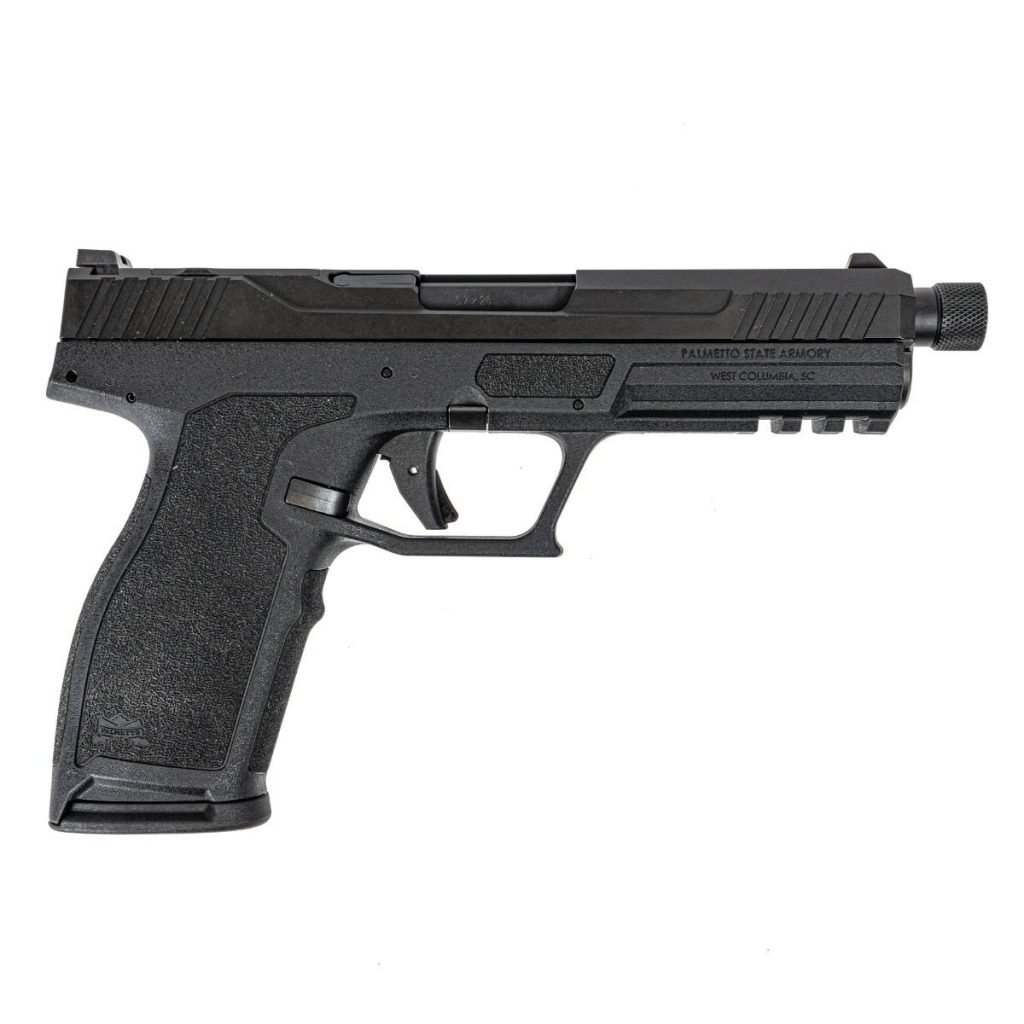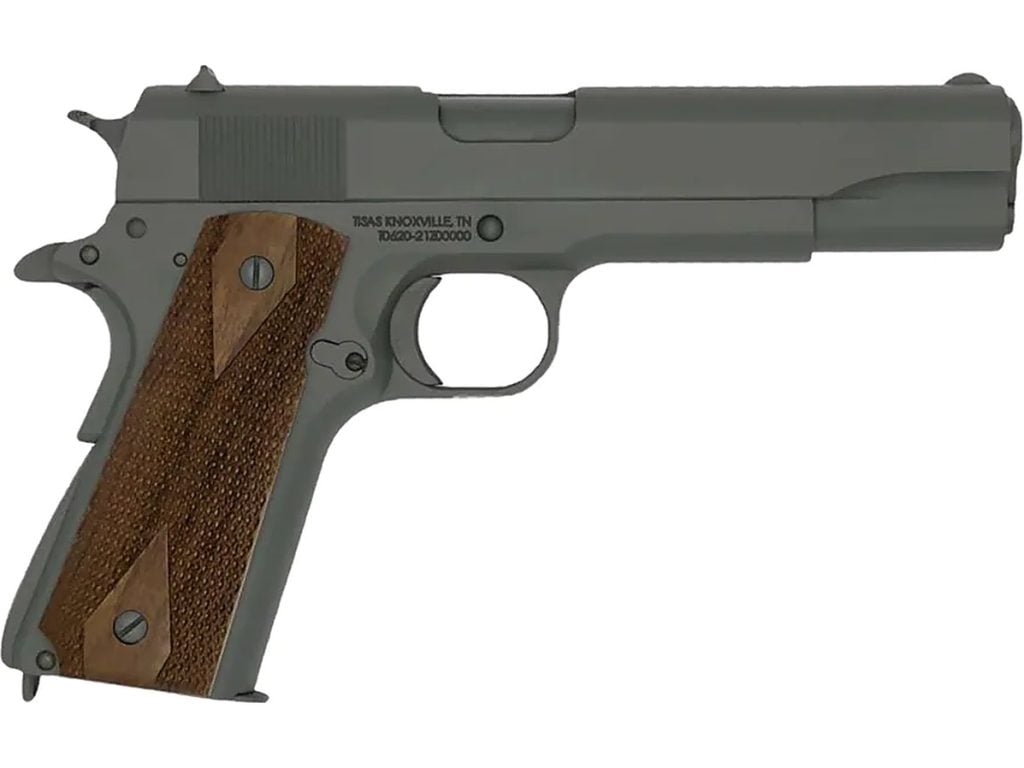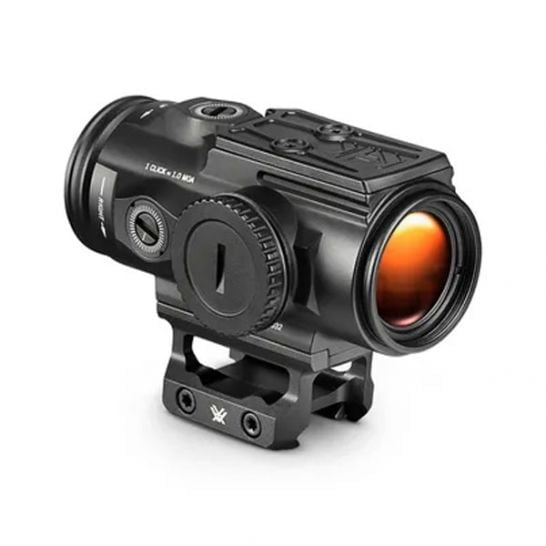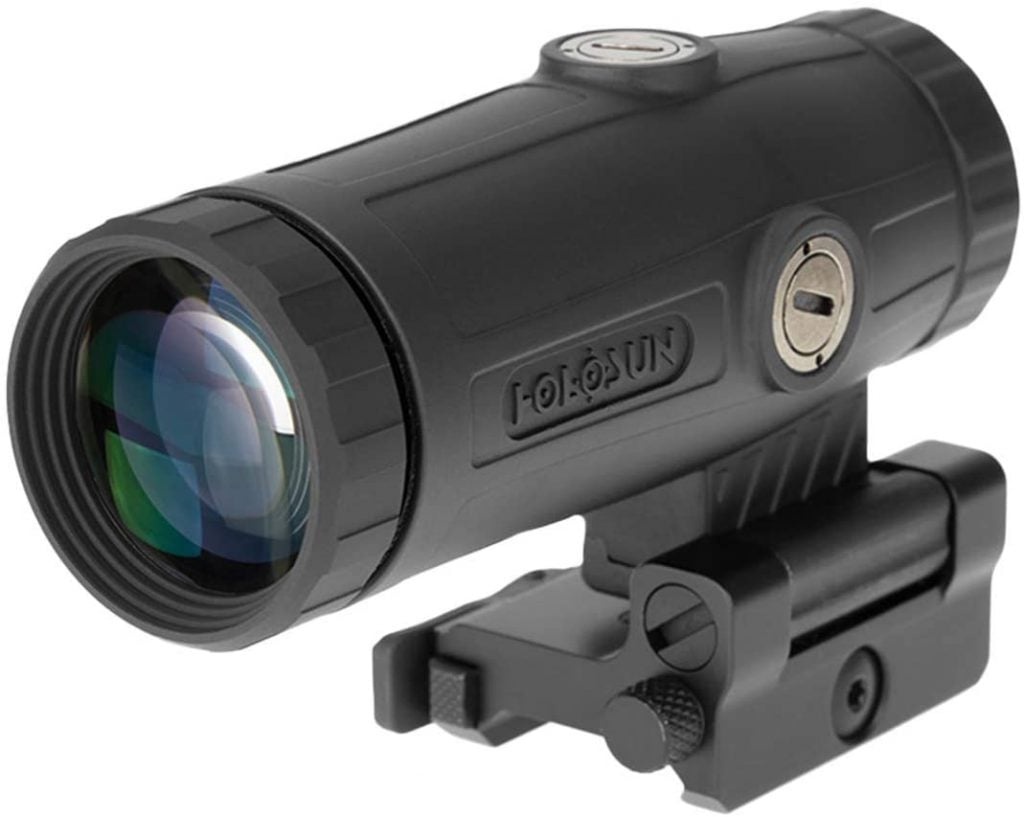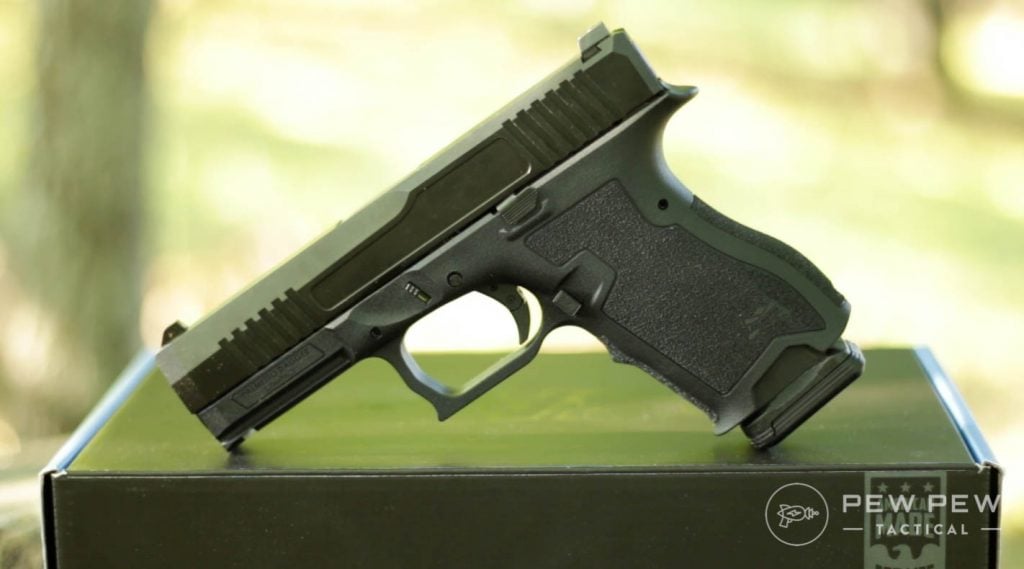 That's only a little bit of what they have…so check out all their deals here and also ammo in stock.
Don't forget to check out our reviews of Almost All PSA Guns.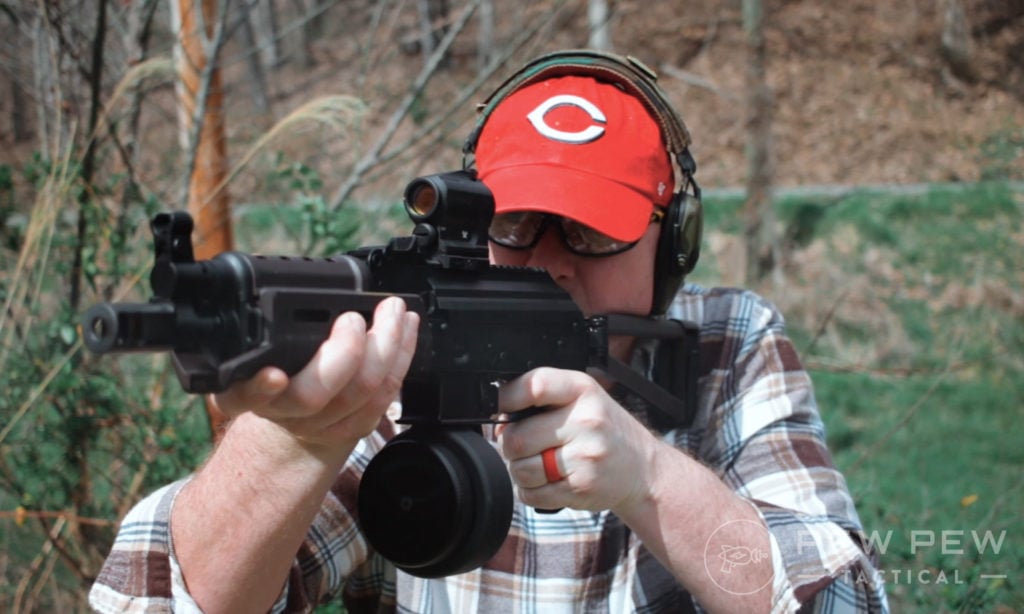 Aero Precision
Aero is running a Labor Day Sale with up to 45% off.
Here's a few of our favorites!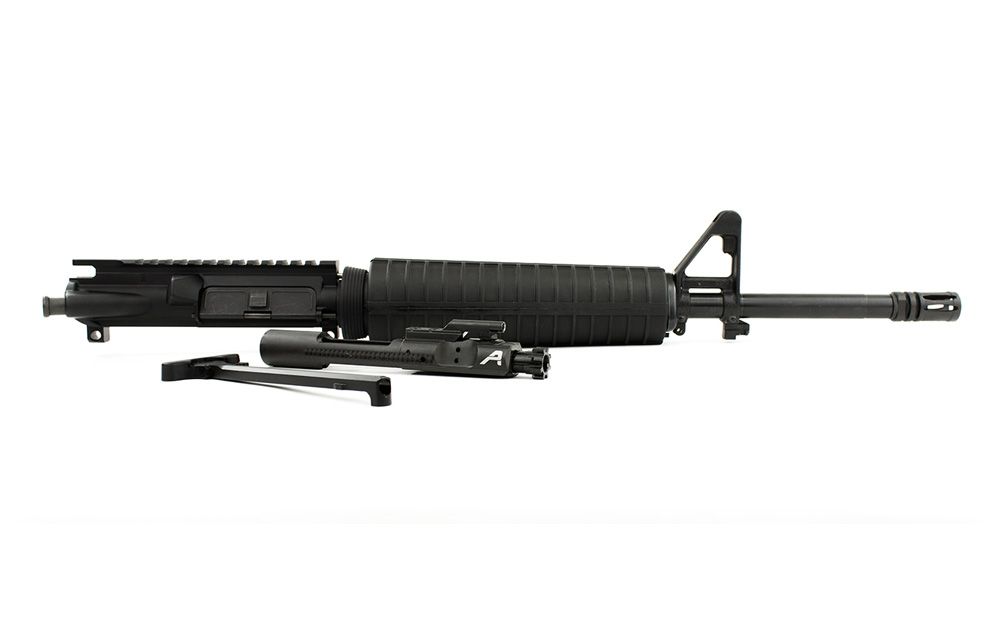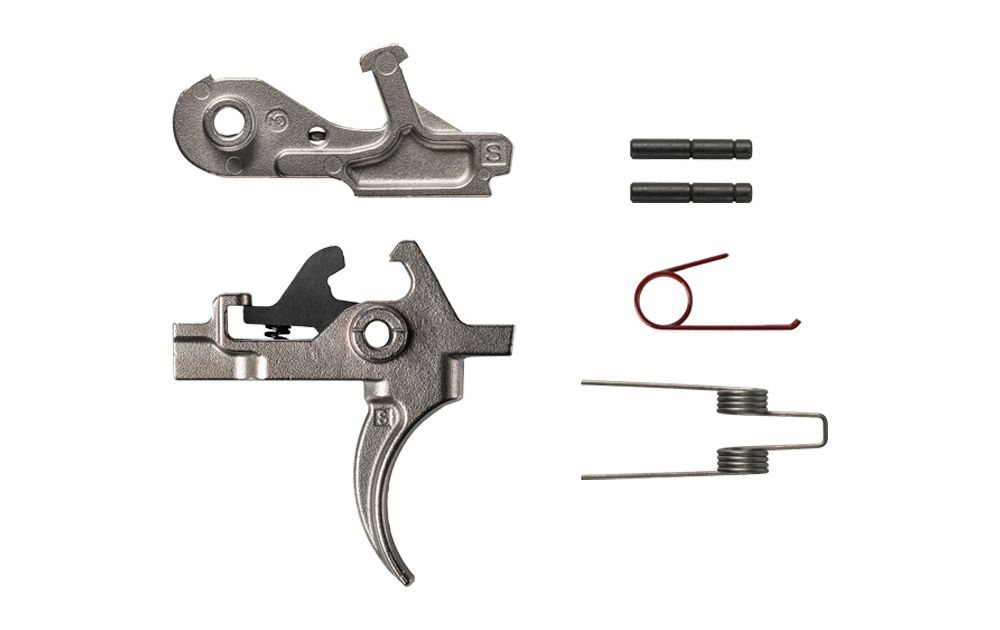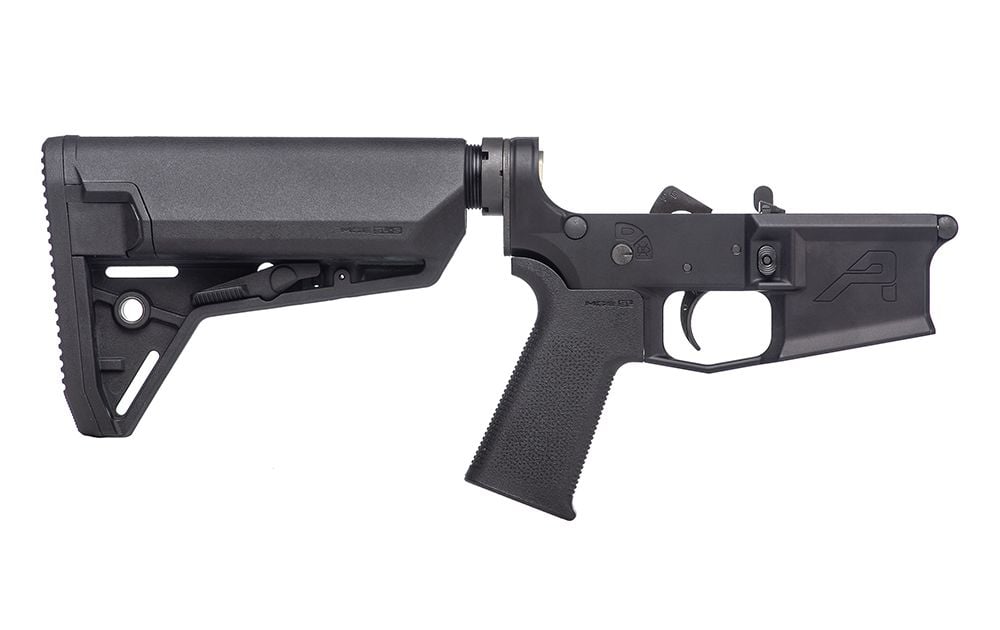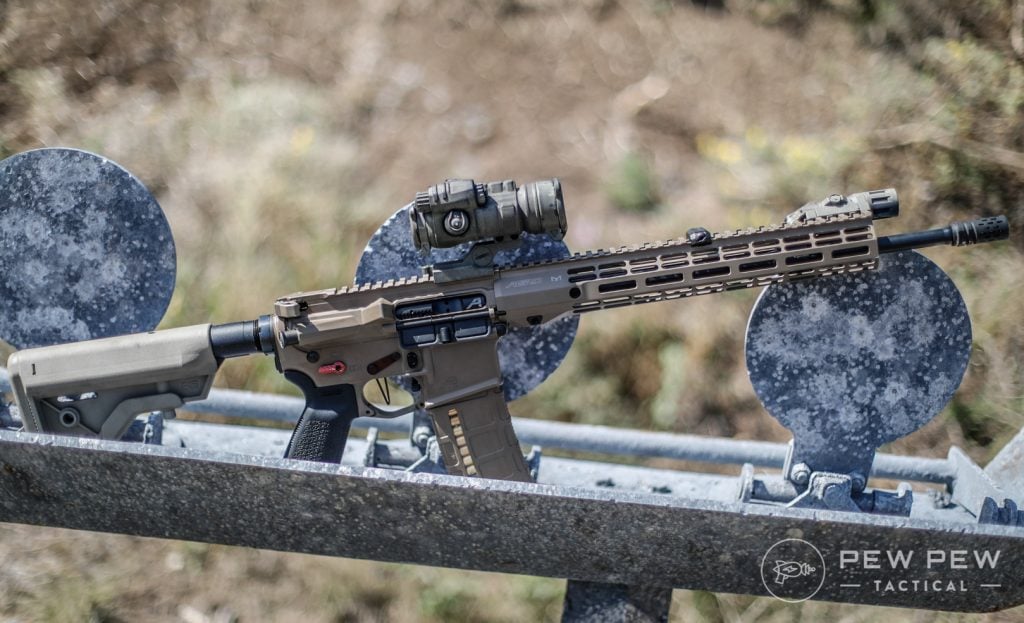 See the rest of their sales.
Brownells
Here's some pretty great coupons the entire month of September:
And a special one for Labor Day that equates to an extra 10% off…LD10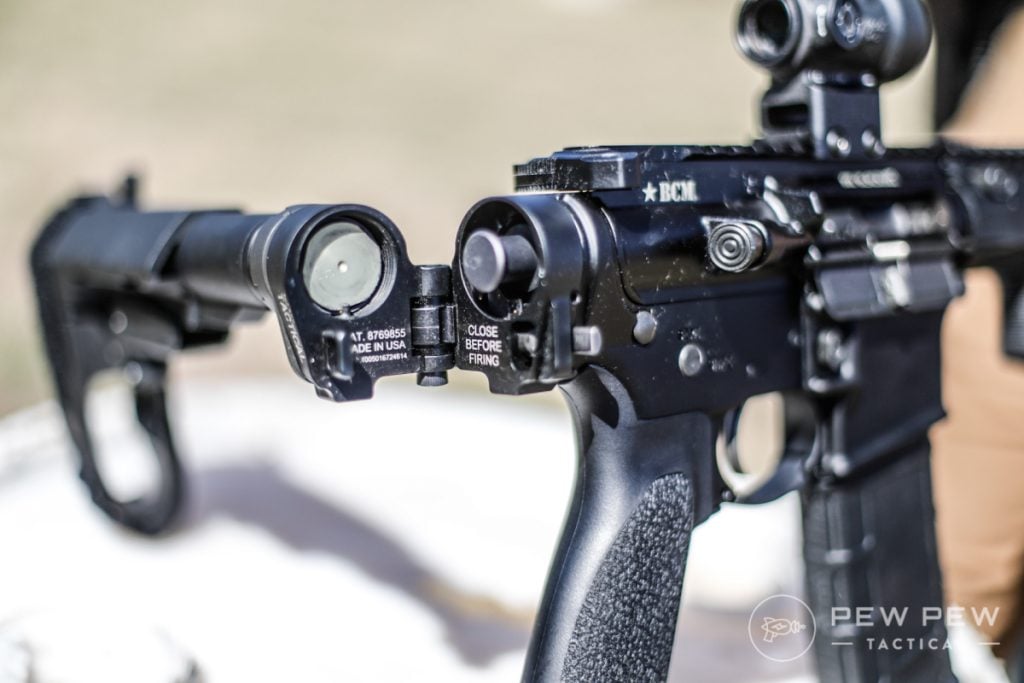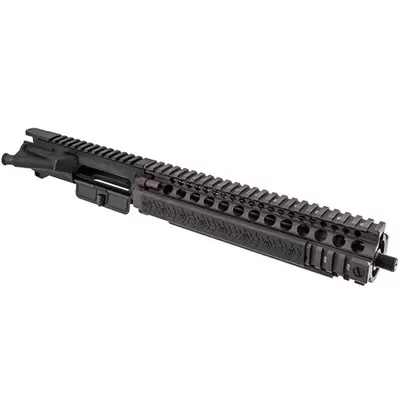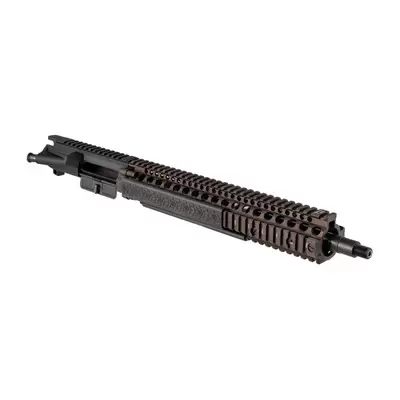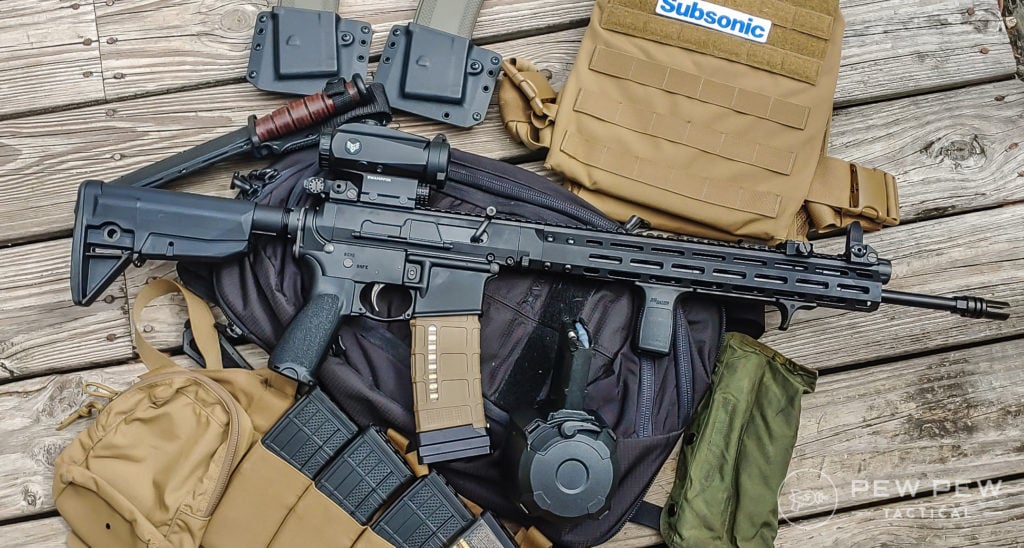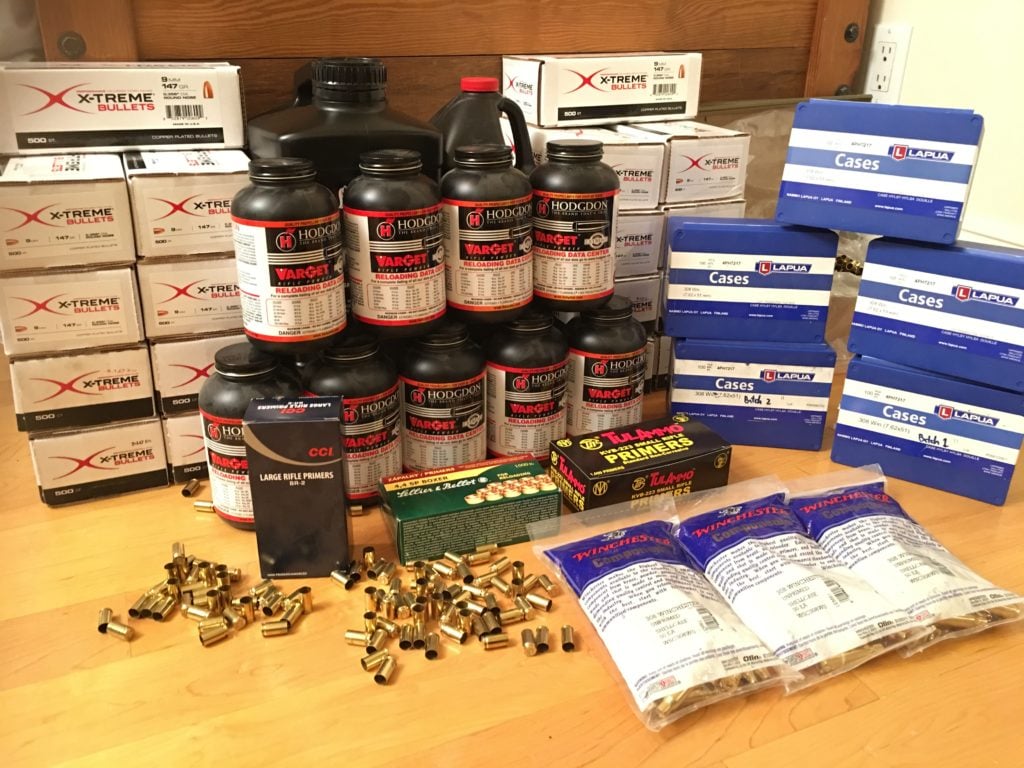 Check out the rest of Brownells' site for the rest.
Primary Arms
Tons of stuff in their Labor Day Deals with too many to list.

First…our new favorite LPVO (low power variable optic) is their SLx 1-6x Gen IV with Nova ACSS reticle which beat out their Gen III model we've loved for years.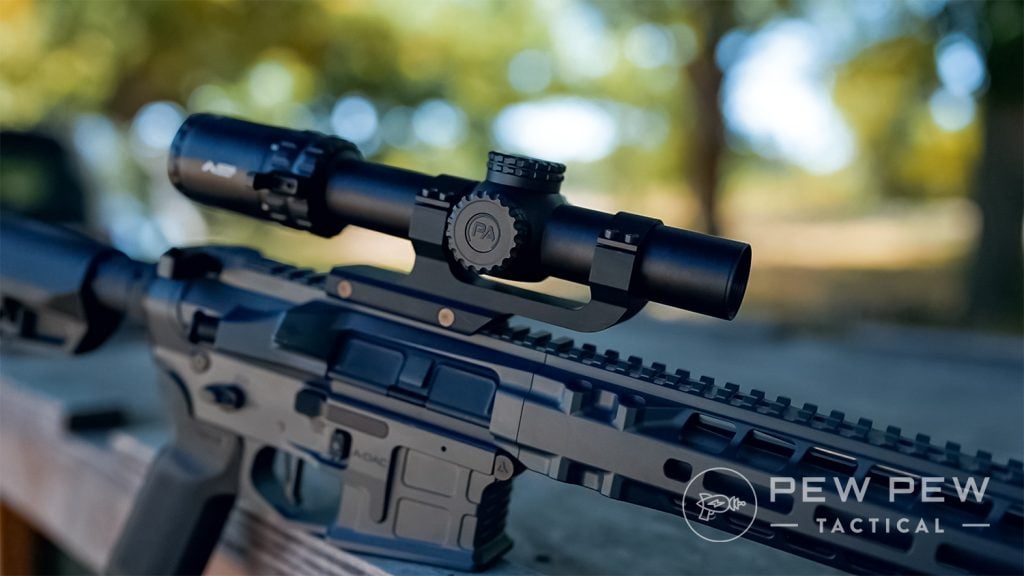 For a few bucks more than the Gen III you now get daylight bright reticle that's great for both ranging and holds.
See our full review for this best bang-for-the-buck LPVO and use the above link for a free mount (drop-down).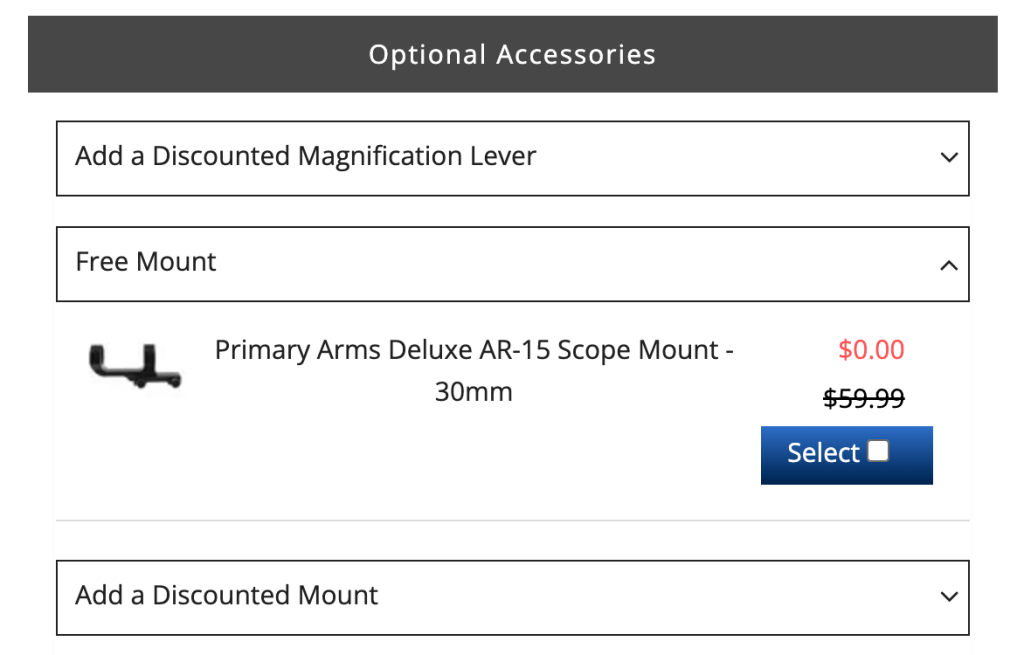 339
at Primary Arms
Prices accurate at time of writing
Prices accurate at time of writing
And of course our favorite pistol red dot with the ACSS reticle…see the full review.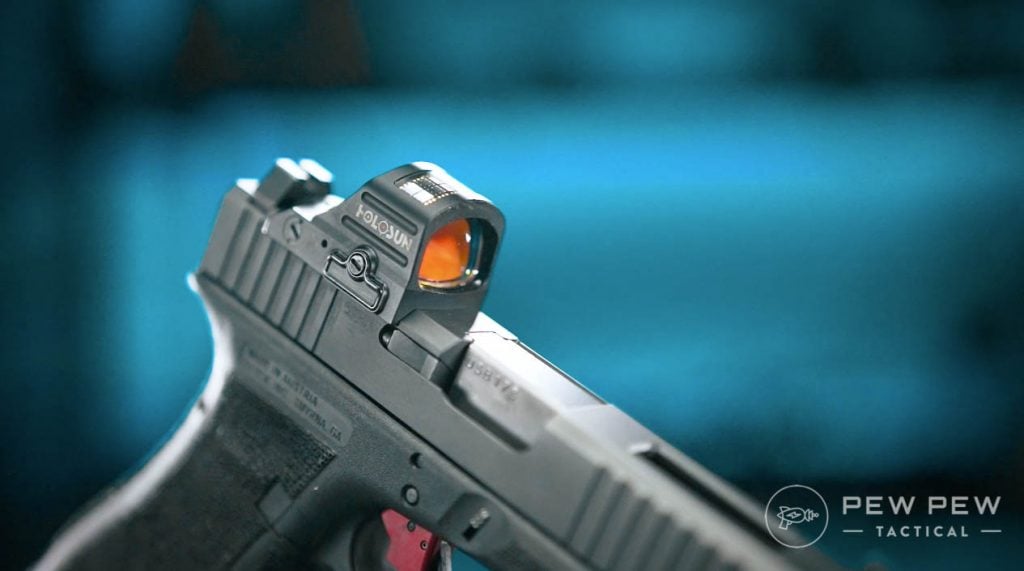 339
at Primary Arms
Prices accurate at time of writing
Prices accurate at time of writing
See the rest of their Labor Day Sales!
Grabagun

One of our favorite places to buy firearms…here's some of our picks for Labor Day:
Ammunition Depot
Free shipping on orders over $49 makes us love Ammo Depot…check out all their in-stock ammo.

Here's some of our other favs: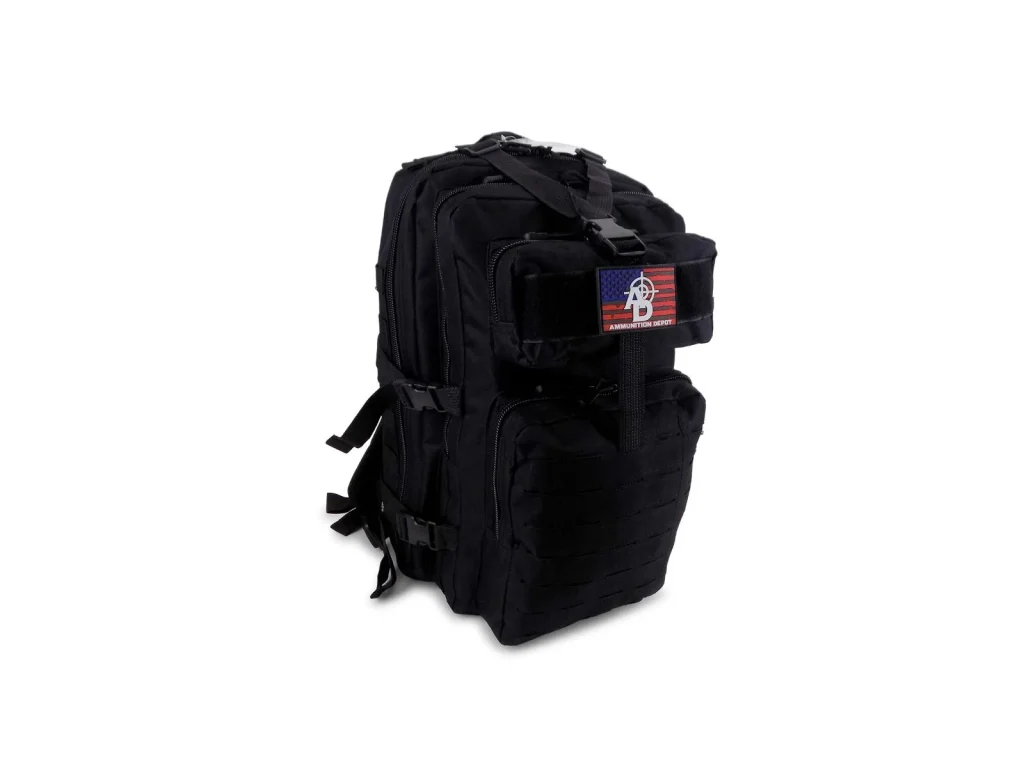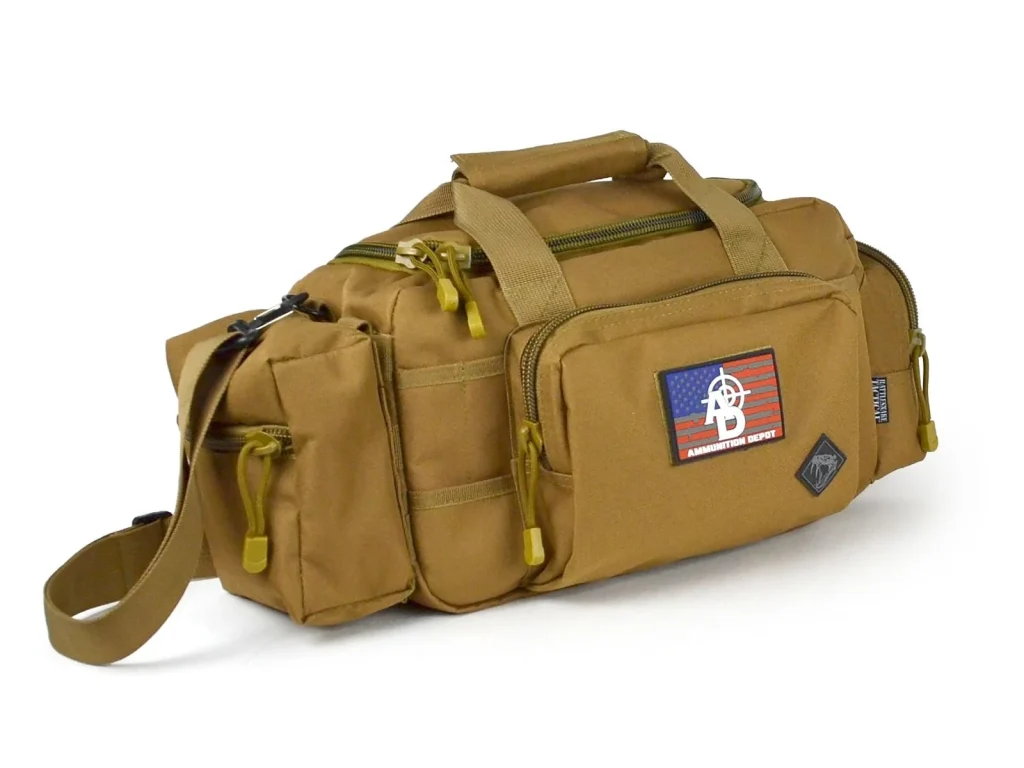 Check out the rest of their Labor Day Deals across ammo, mags, and even guns.
Daniel Defense
No deals yet…but the DDM4V7 is in stock starting at $1907 in several colors at the time of this update.
The DDM4V7 is one of our Editor's picks for a top-tier AR-15…check out the review here.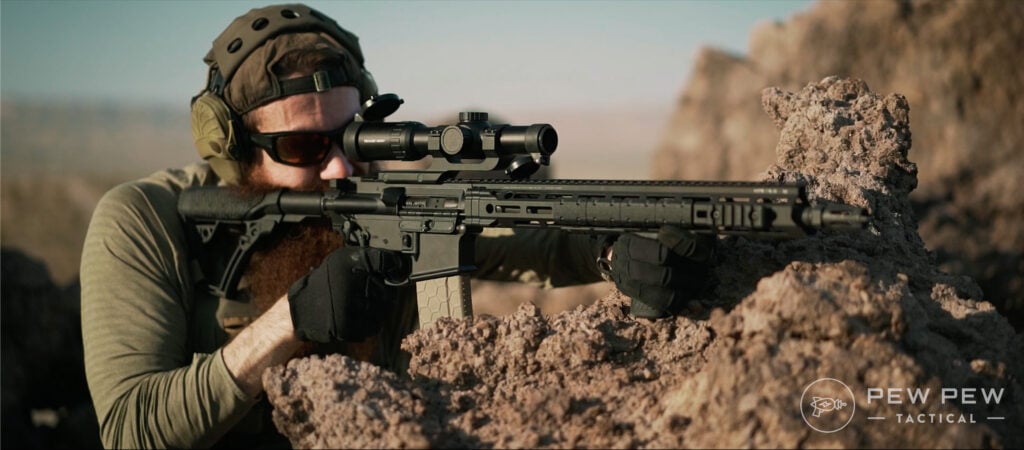 Beretta USA
Unfortunately they don't sell firearms…
But if you're looking for magazines, nice clothing, tools, or accessories for Beretta or the myriad of brands they own (Tikka, Sako, etc)…there's some pretty nice coupon codes.
Check out everything here:
BLD20 for 20% off $125
BLD30 for 30% off $300
BLD40 for 40% off $600
BLD50 for 50% off $1000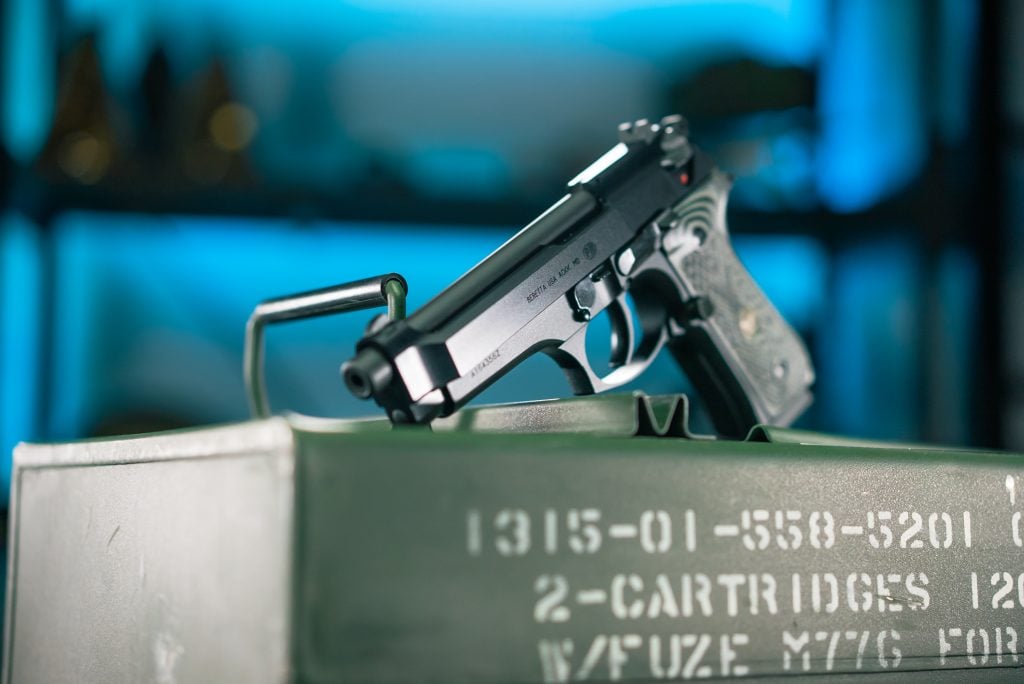 Optics Planet
10% and extra 2% in bonus bucks with code LDAY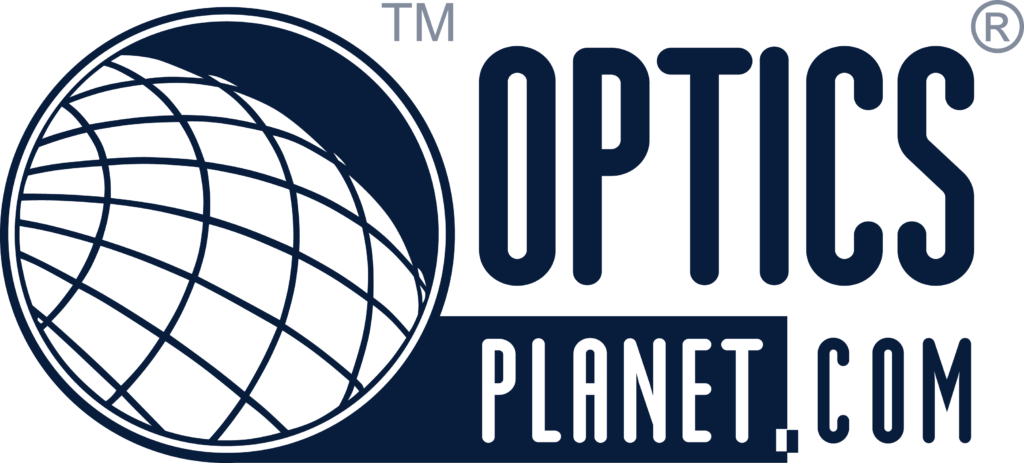 Some of my favorite picks:
Check out the rest of their Labor Day Sales.
Fisher Space Pen
You know them…the pens developed for space travel that can write upside down? Well now they have .338 and .375 bullet versions.
We even got our .338 inscribed with Pew Pew Tactical.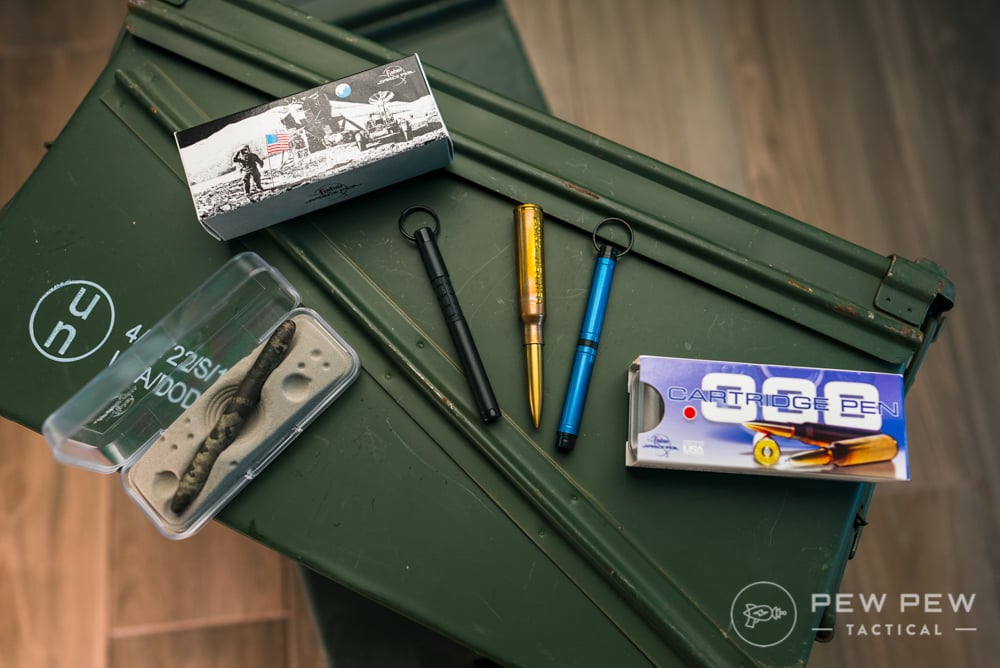 Check out all their selections.
Guns.com
Some solid deals going on with some decent doorbuster deals every day.

And 10% off New Guns with code BIGDEALS.
AR500 Armor
Use code AR for 20.12% off normal packages.
Take a look at our complete review of their armor and carriers!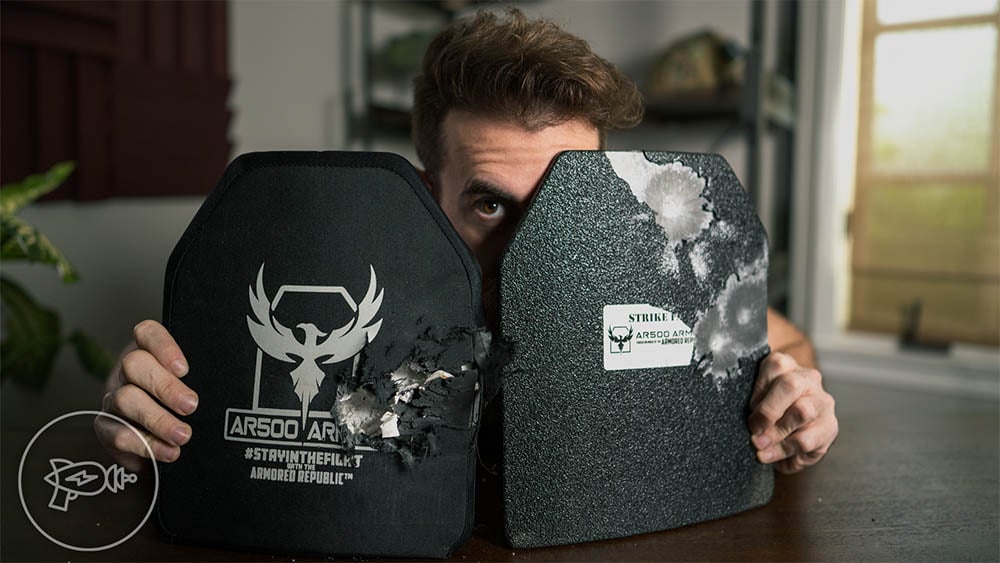 Check out all their deals here.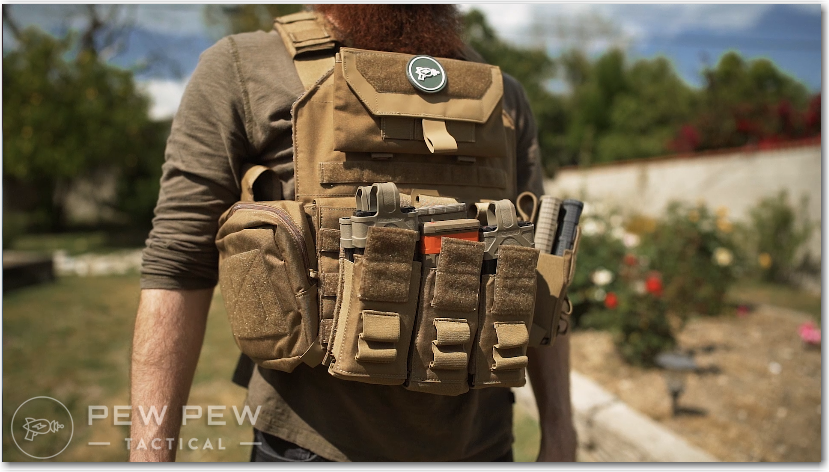 The Mag Shack
Plenty of good mag stuff on sale here at their Labor Day Sale.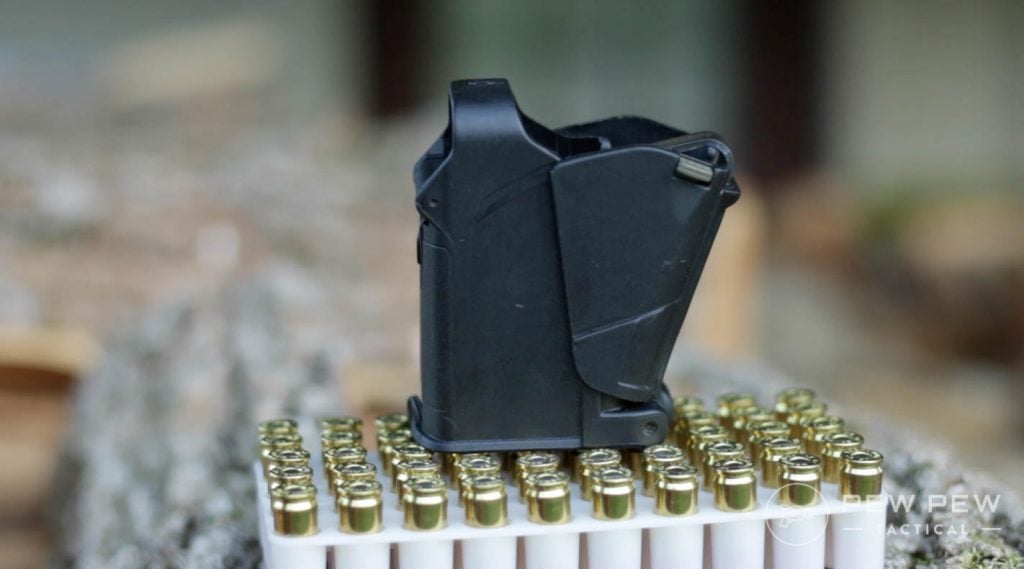 Sportsman's Guide
Looking for something camping, apparel, military surplus, guns/ammo, and more? SG started their Labor Day Sale with lots of stuff!
GunMag Warehouse
Our top stop for magazines of every kind for every gun, GunMag Warehouse is offering some HUGE deals this Labor Day!

Here's some of our favorites: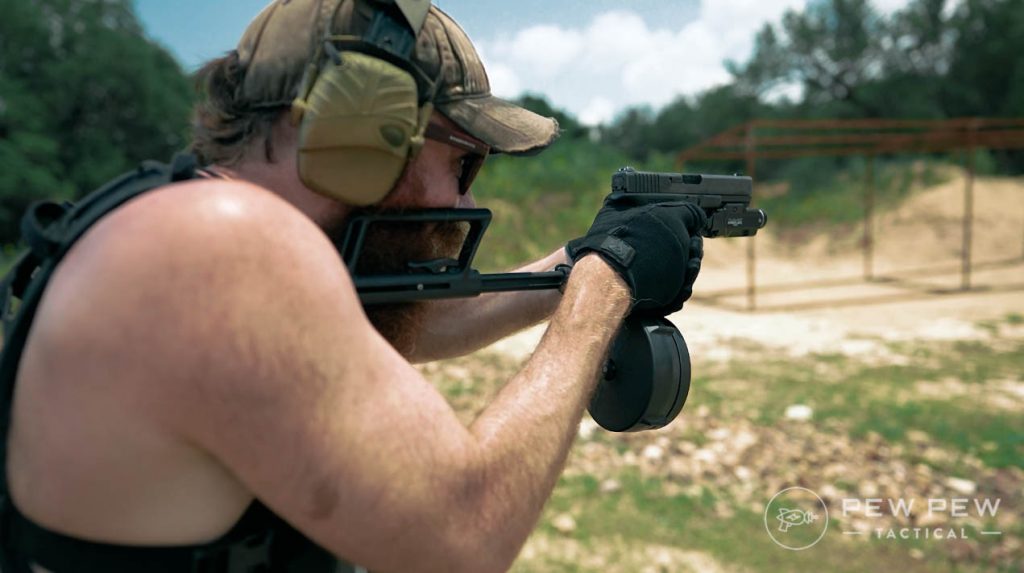 There's more where that came from…especially for other popular guns. Take a look at all the deals!
AXIL
Still don't have a pair of electronic ear protection yet? Our go-to is the AXIL TRACKR and now they are 1 for $65 and 2 for $99.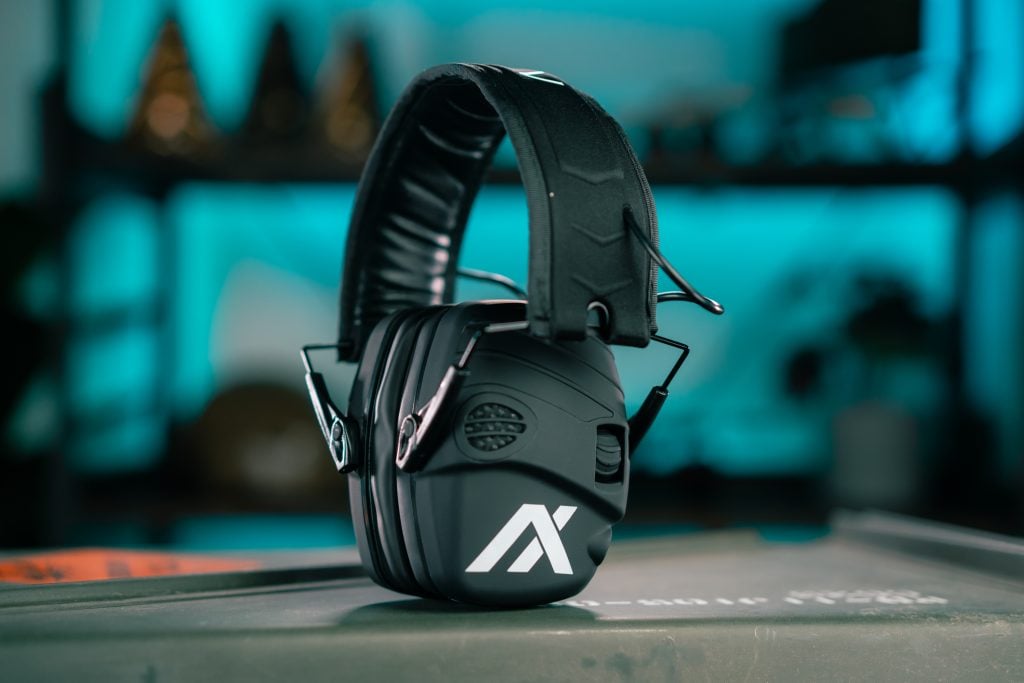 Check out more about them and how they compare to others in our Best Shooting Ear Protection article.
Shoot Steel
Great Labor Day sale going on at Shoot Steel with free shipping on orders over $350.
It's what we use in all our range reviews and they are holding up to thousands of rounds…some of them pretty close.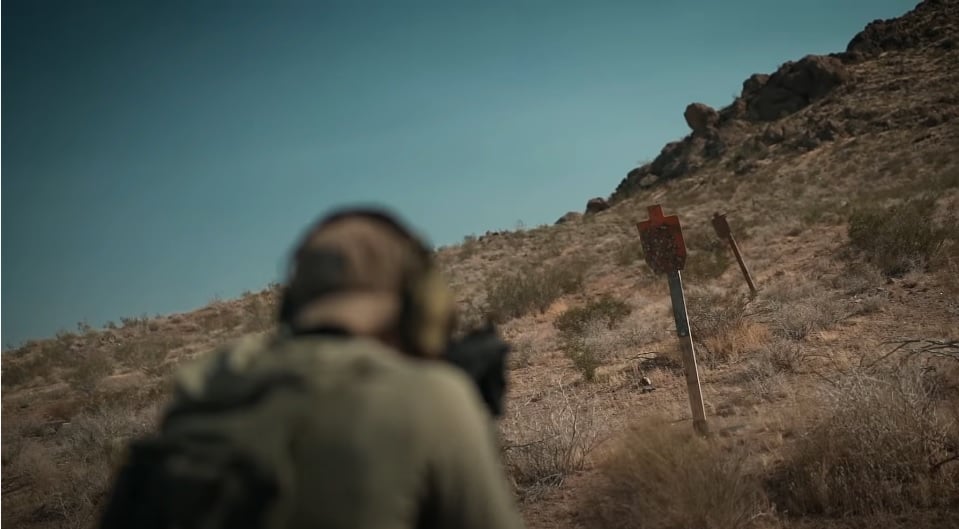 Check out our review of Shoot Steel Targets!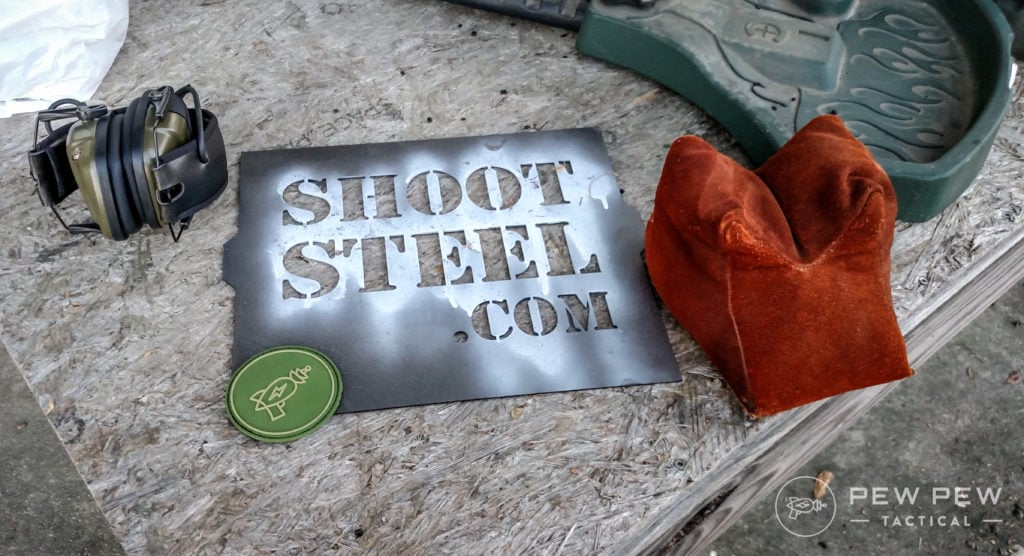 Our favs include:
Armadillo Short Range Target: all-steel construction that angles hits downwards…what we currently use for testing and what we think is the future of steel targets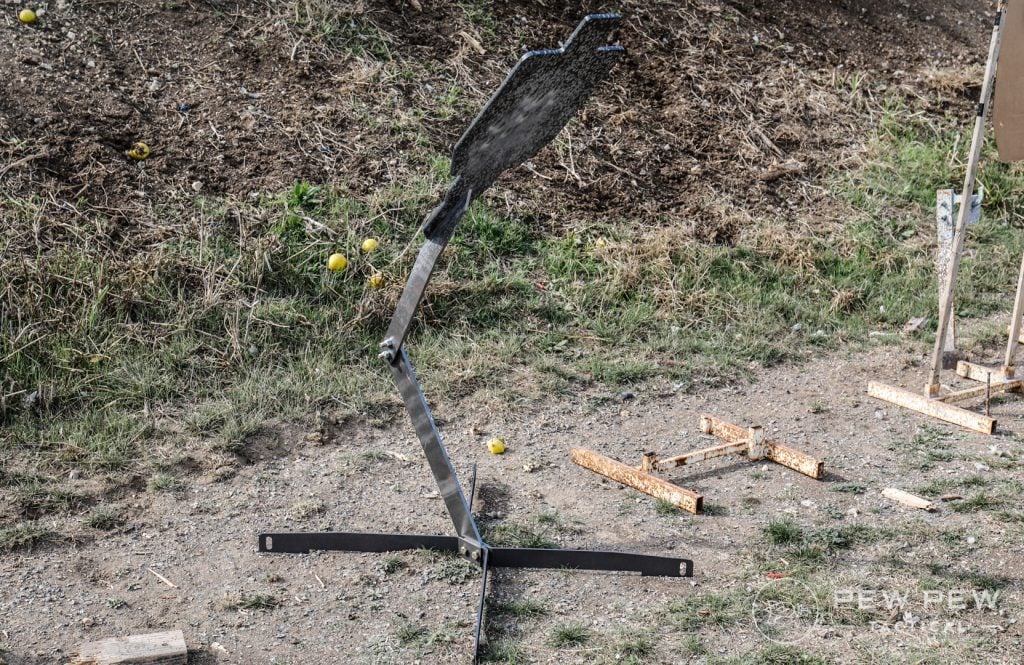 373
at Shoot Steel
Prices accurate at time of writing
Prices accurate at time of writing
Hidden Hybrid Holsters
What I currently carry and what I think is the comfiest hybrid holster out there…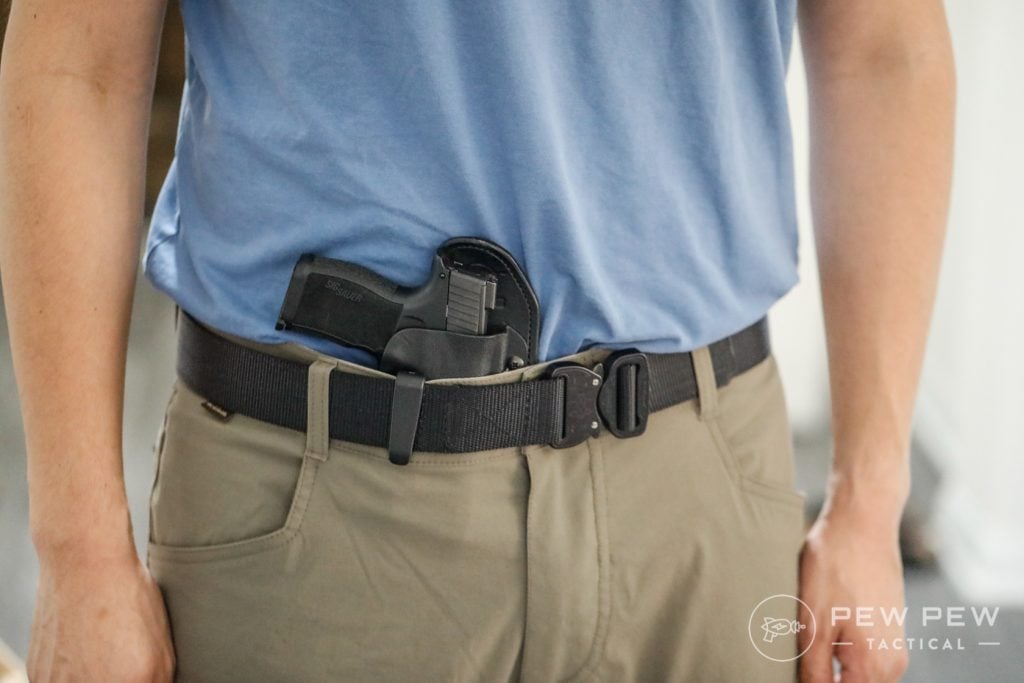 10% off with code LABORDAY10. Check our full review on HHH.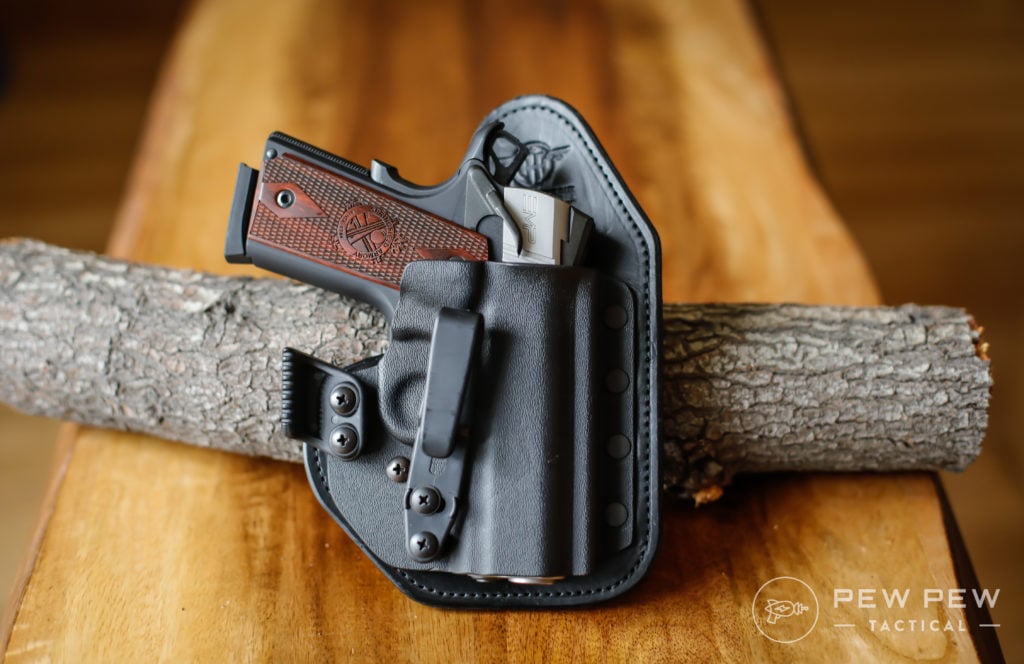 RTS Tactical
Another fav place for body armor. RTS Tactical has 15% off with code LD15. And did anyone say ballistic shield?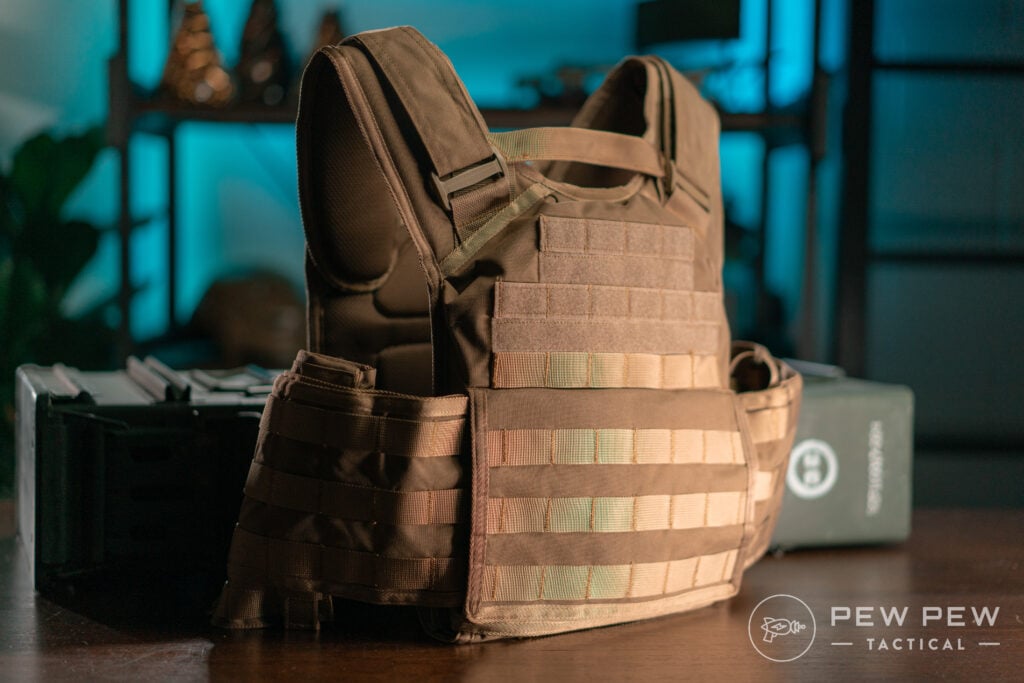 CrossBreed Holsters
Simple sale, no codes, no gimmicks, just 20% flat rate sale on everything in on their site! Great time to grab a new holster or belt!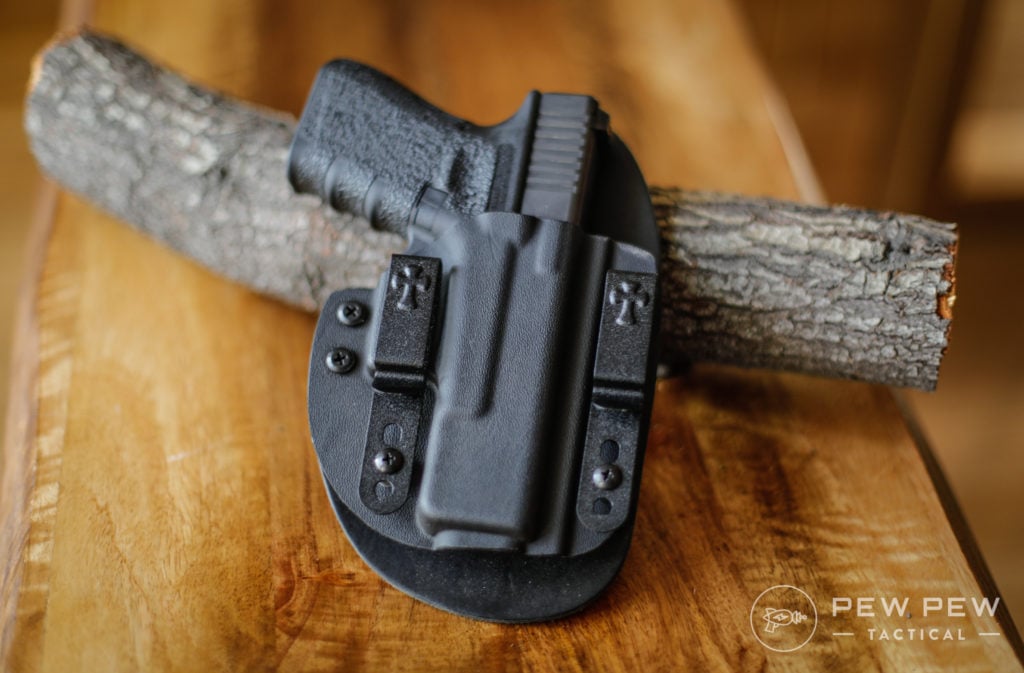 Take a look at our review in the Best Concealed Carry Holsters!
MIRA Safety
Looking for the best masks for CBRN (chemical, biological, radiological, nuclear)?
Mira Safety has different deals going on each day with it culminating on Sept 5 with 20% off everything previous..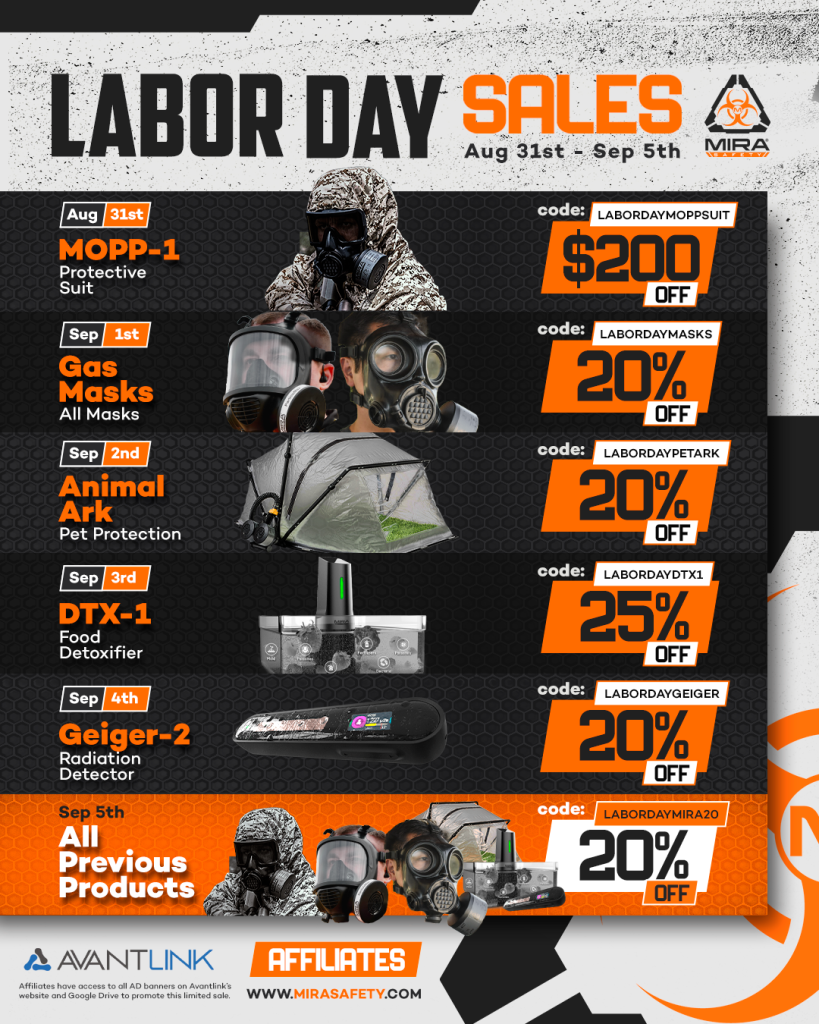 We're big fans of their two top models…the CM-6M and CM-7M.
263
at Mira Safety
Prices accurate at time of writing
Prices accurate at time of writing
Check out our full reviews in our Best Gas Masks & Respirators.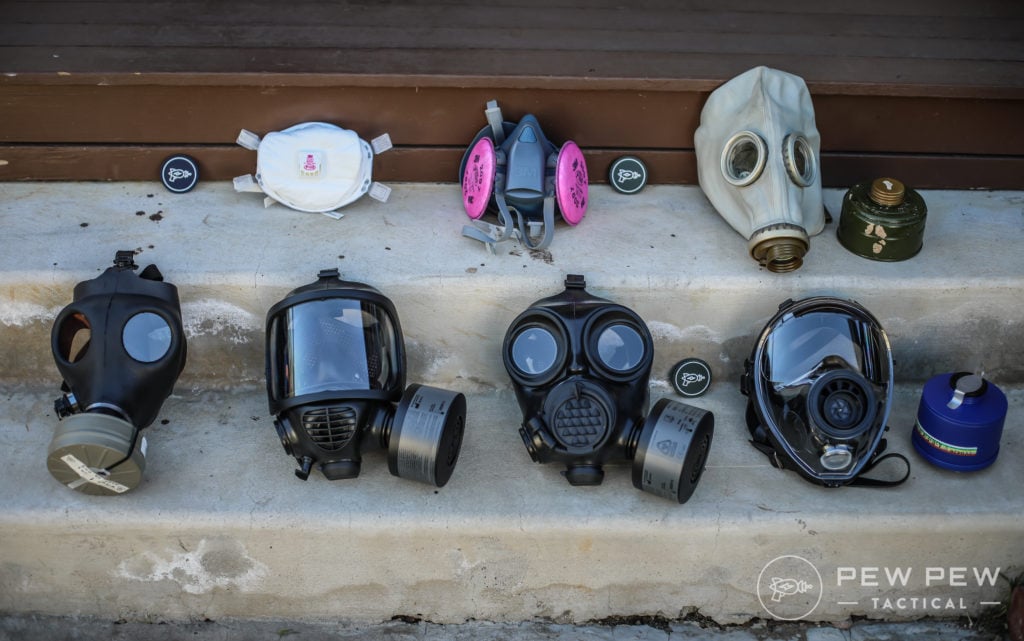 Capitol Armory
One of our favorite places to buy suppressors online. They are quickly getting licensed in all the friendly states so chances are you can buy online and have it shipped to your doorstep.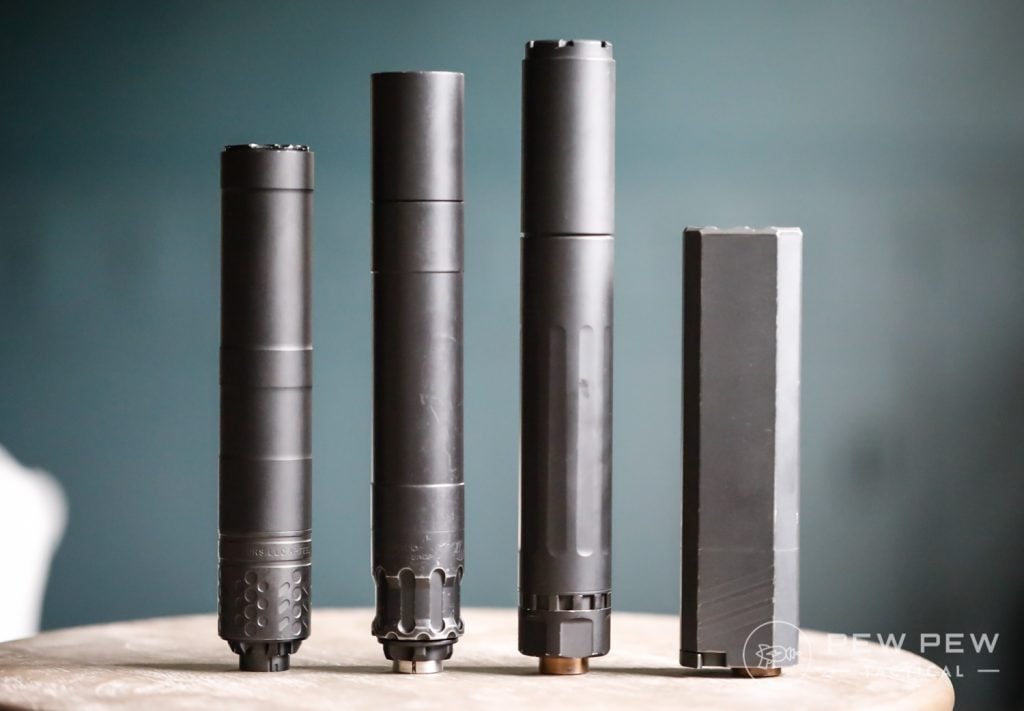 Capitol Armory has nice combo deals this year:
12% off all accessories
20% off select suppressors
KYGUNCO
One of our favorite places to buy guns from…here's a couple things that stick out:

See the rest of the deals here.
Rounded Gear
Looking for a simple Kydex holster that works and won't break the bank?
Rounded Gear…previously known as Concealment Express has 20% off with code SUMMER20.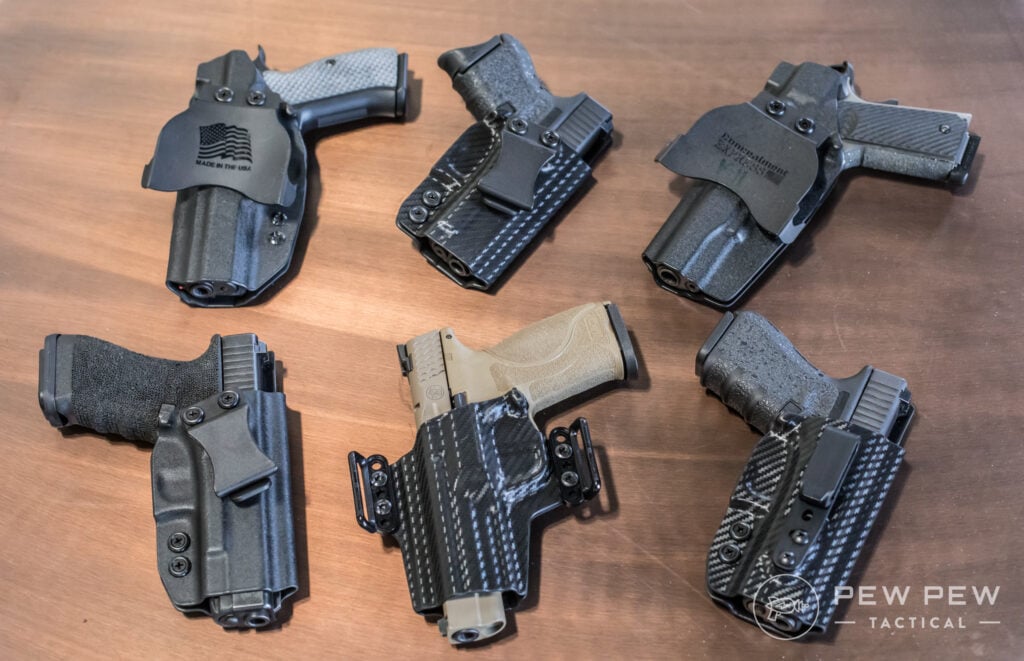 We've tried them all…check our review on Concealment Express holster options.
Savior Equipment
Get 15% off with code "PEWPEW15" at Savior Equipment…our current favorite manufacturer for everything gun bag related.
Our fav is their Urban Warfare bag series which is semi-discrete and looks great without a bunch of dump pouches.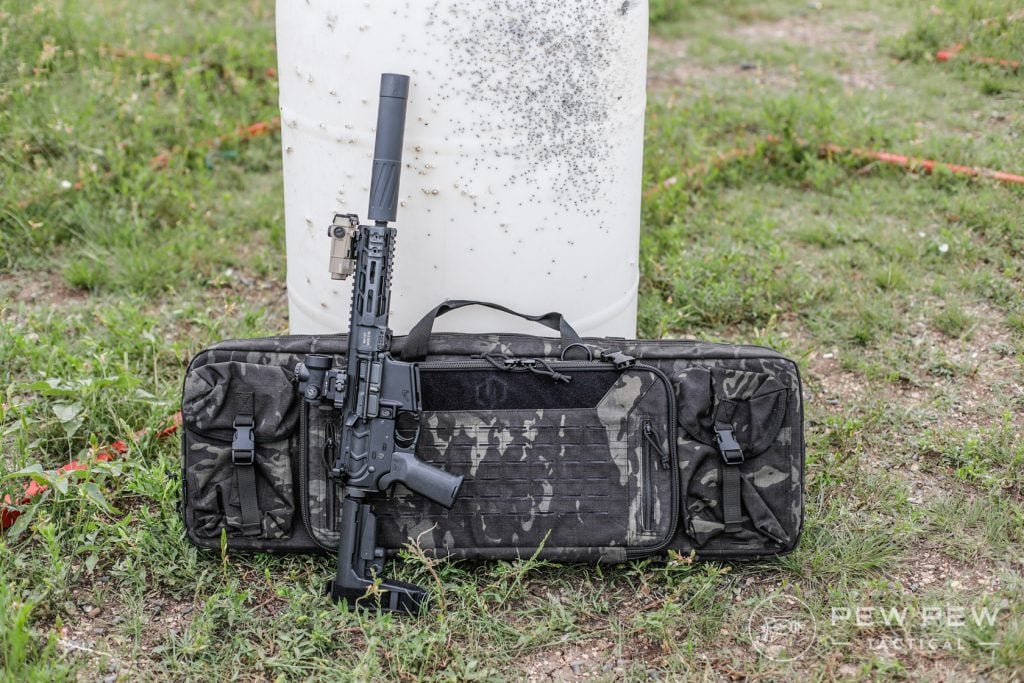 We're also digging their collapsible rifle stand (in both regular and shorty boi) models for when you're going to a competition or range that doesn't have tables.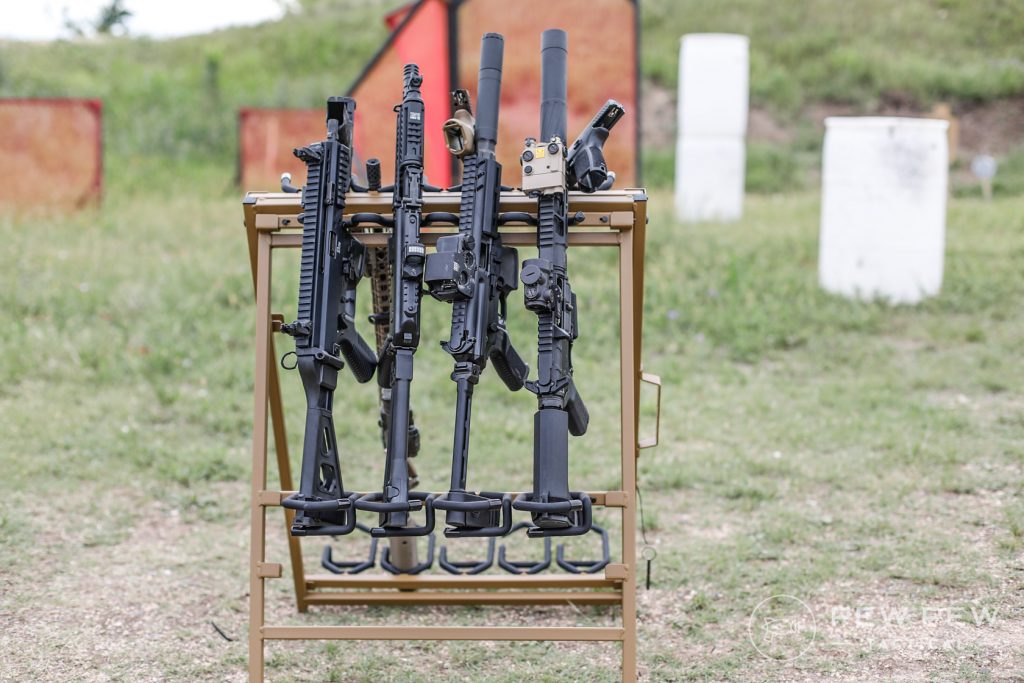 And also the Coffin when I only want to bring one rifle to the range.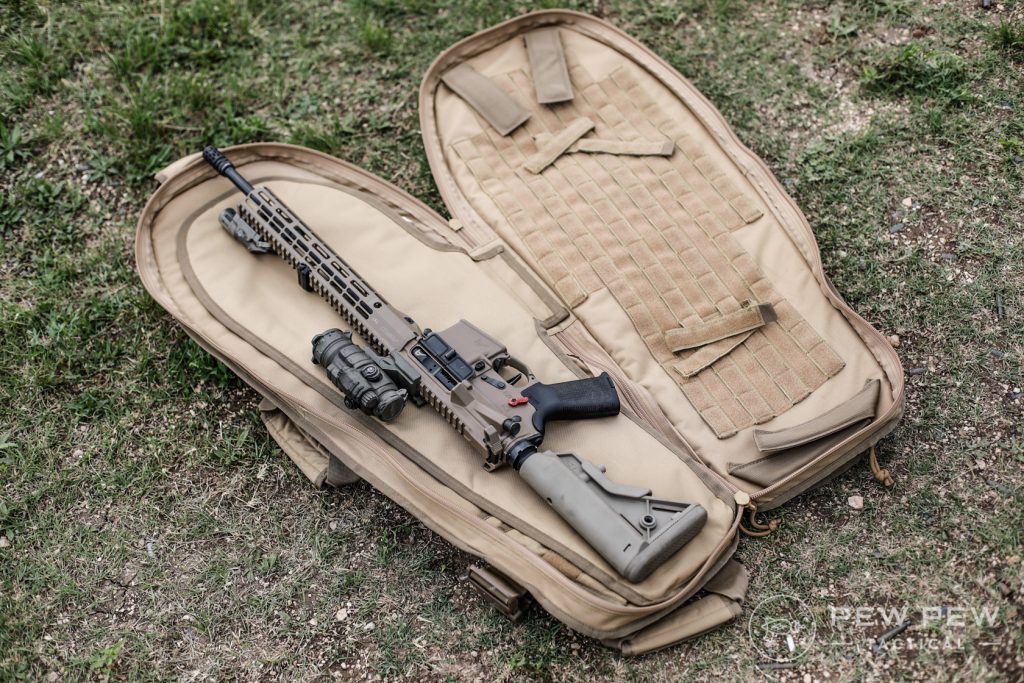 See more in our 17 Best Gun Cases article.
Gatorz
Fully-adjustable, metal framed, and made in the USA. Plus all the nice ballistic ratings to protect your eyeballs.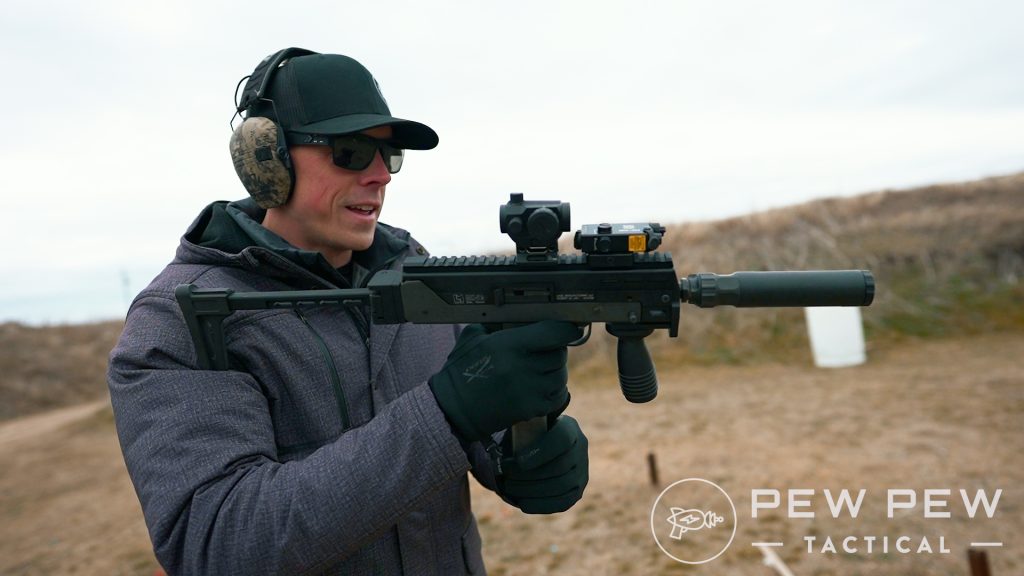 Use code PEWPEWTACTICAL15 for 15% off any pair although we're big fans of the Delta and Magnum.
160
at Gatorz
Prices accurate at time of writing
Prices accurate at time of writing
160
at Gatorz
Prices accurate at time of writing
Prices accurate at time of writing
Dark Angel Medical
Around guns? You'll want your med kits to be top of the line and easily accessible.
Get 25% off Dark Angel kits with code SEPTEMBERSAVINGS.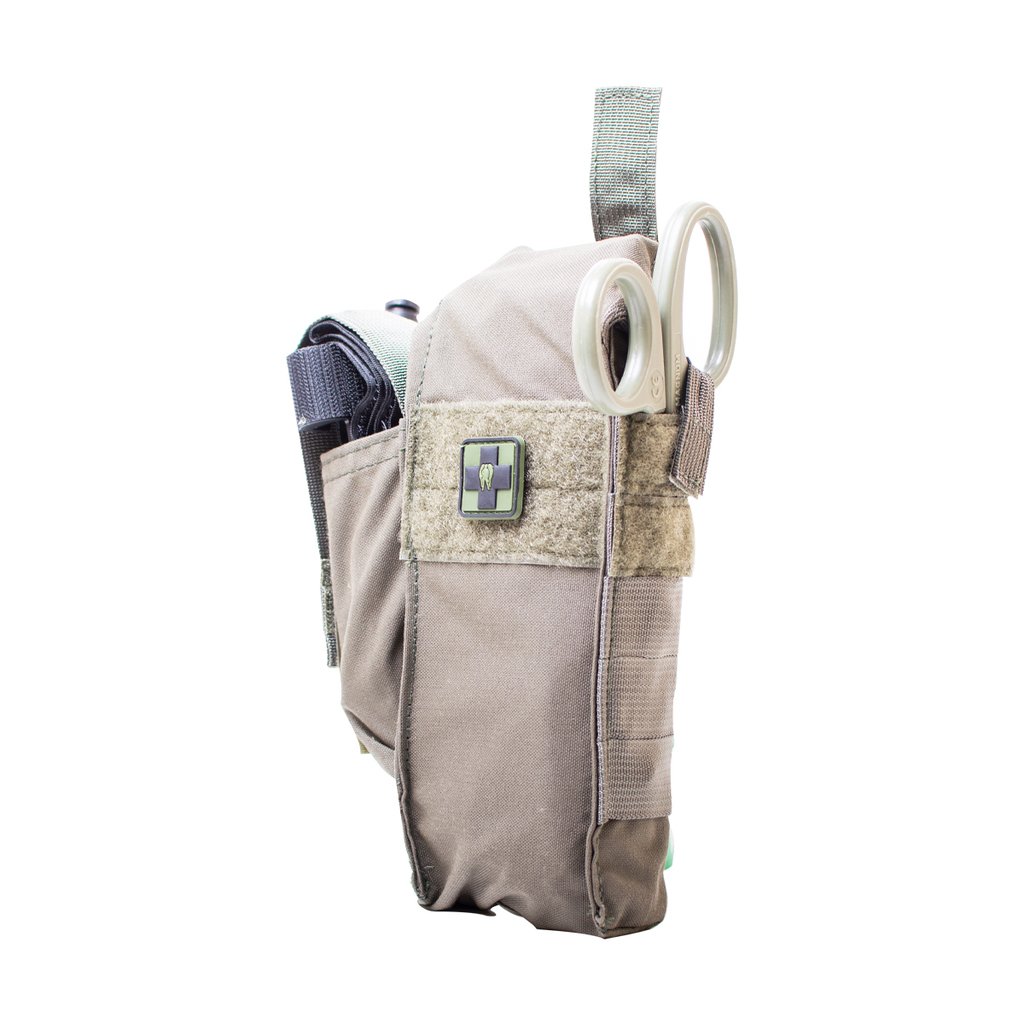 Faxon Firearms
Looking for a new AR barrel? One of our go-to sources is Faxon. And not just AR…our TiN Glock barrel definitely outshoots a stock one.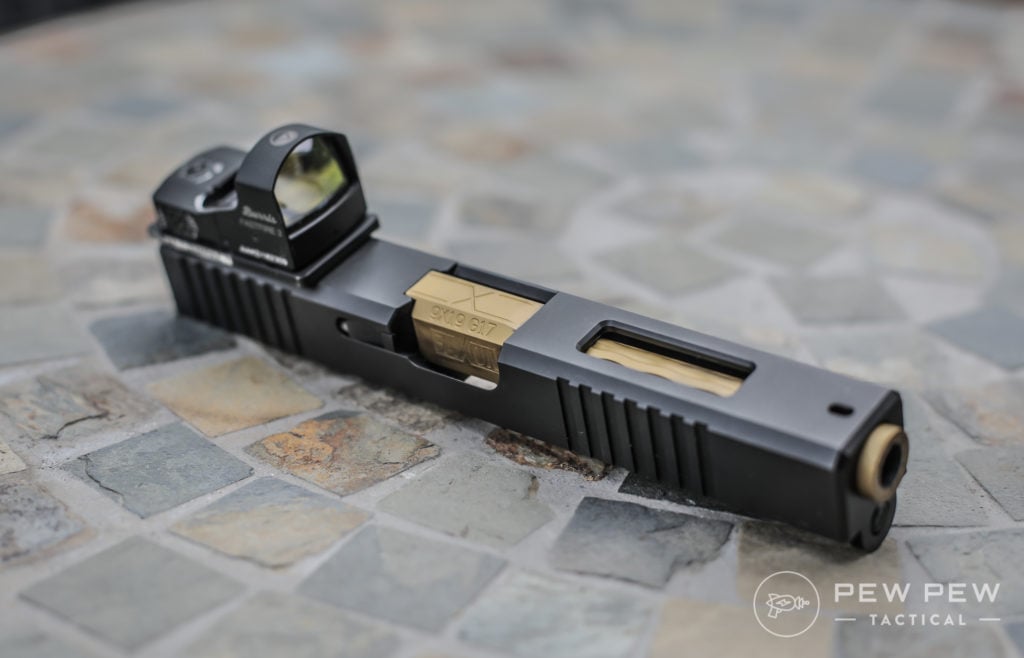 Check out their Labor Day Sales page for savings on handgun barrels, 10/22 barrels, and barrel/stock combos.
Ballistic Advantage
Another favorite barrel maker is Ballistic Advantage who is making it easy with 20% off complete uppers. Check out review on their Hanson barrel.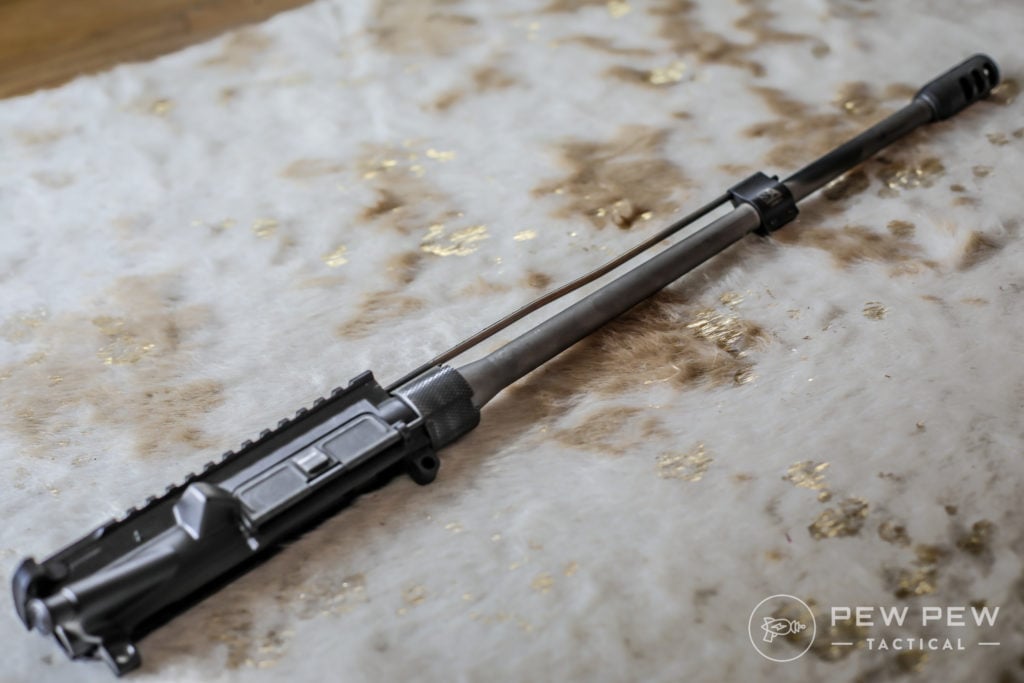 Check out all their deals here…we've already picked up a shorty .300 BLK barrel for our next build!
Right To Bear
A newcomer to the self-defense protection arena. They've streamlined their program with one rate of $11/month or $125 a year.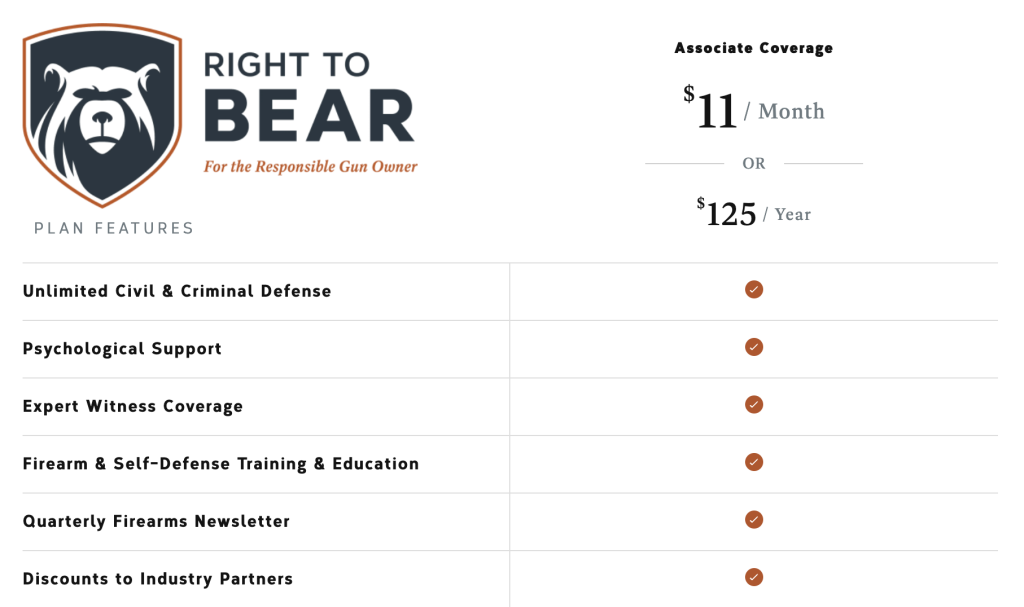 And made it unlimited protection for both civil and criminal courts. Check out our full review here.
And use code PEWPEW15 for $15 off.
Safelife Defense
Looking for a super thin soft-armor vest?
Safelife has 15% off with code USA15.
We tested the Hyperline with 20 rounds of hollowpoint 9mm and it passed with flying colors.
And of course their other flexible full-coverage soft armor they are known for…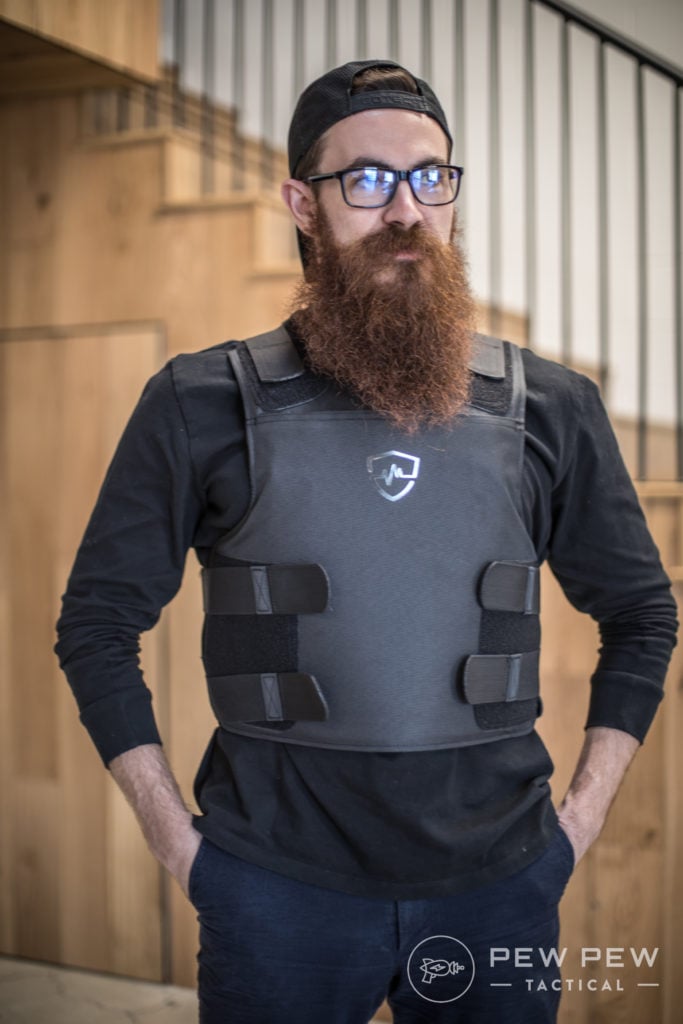 Tyrant CNC
Looking to Gucci up your Glock or AR-15? Check out Tyrant CNC who is running a free shipping and goodies package.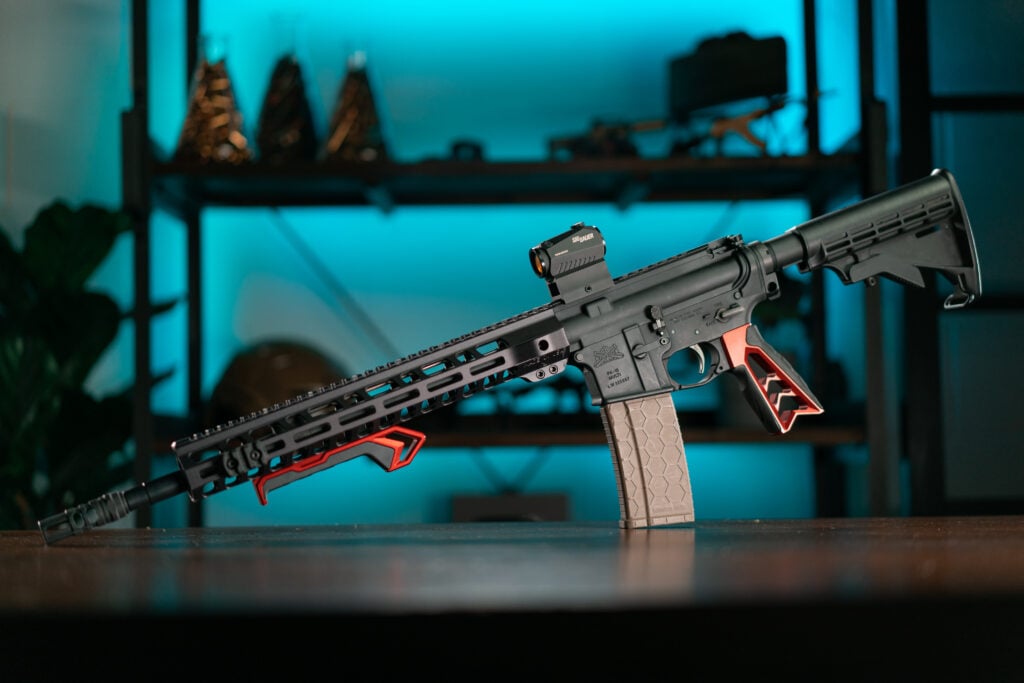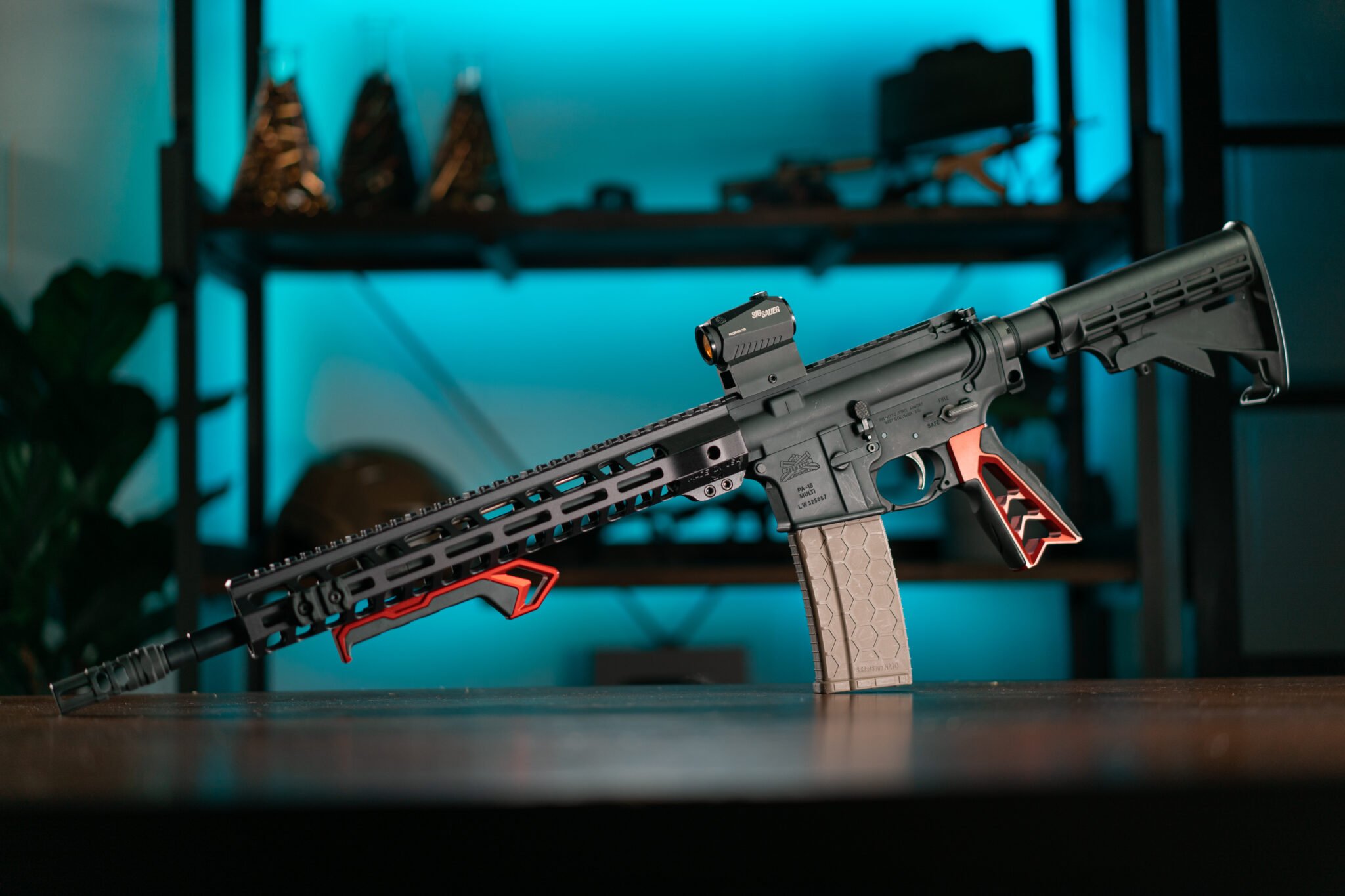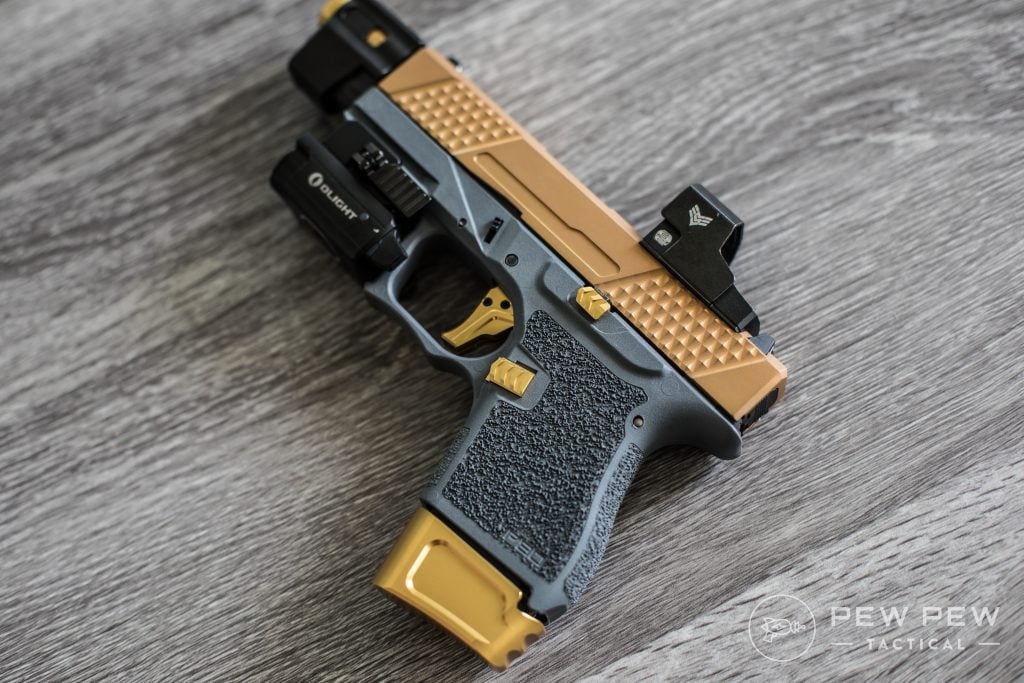 Want our suggestions? Check out our Best Glock Upgrades article.
Walker Defense
Looking for a top notch AR-15 muzzle device? How about a 3D printed inconel one like they use for space engines?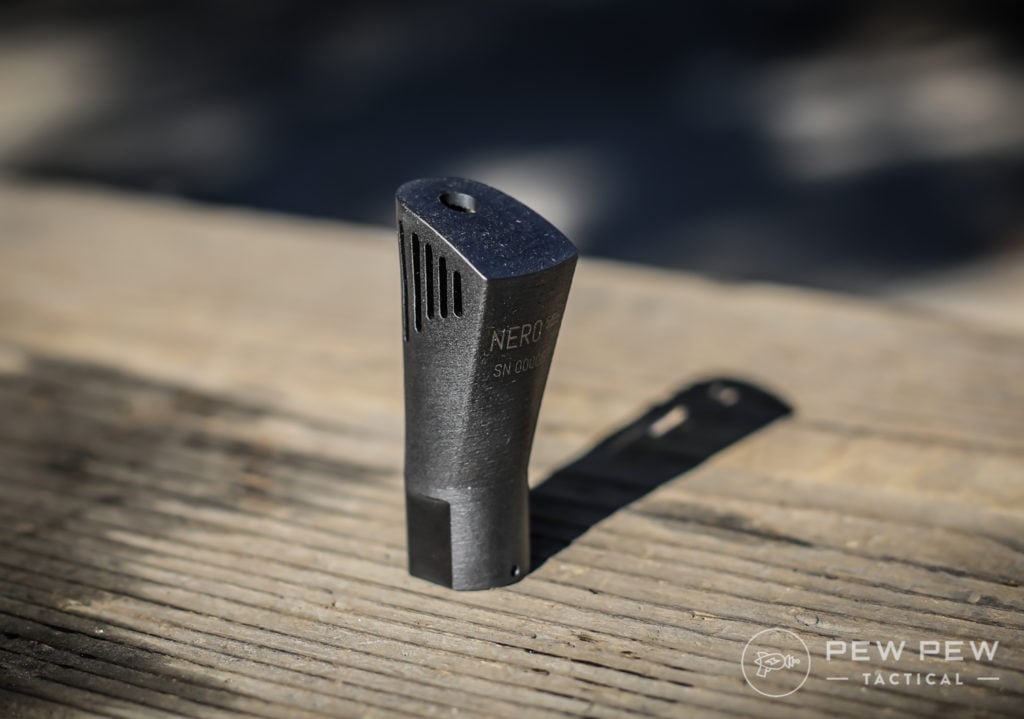 Check out the Nero from Walker Defense and with 15% off with code PPTLABOR15.
And see how it fared in our Best Muzzle Devices article.
Tri-Star Trading
Want some sweet shirts and help us out at the same time?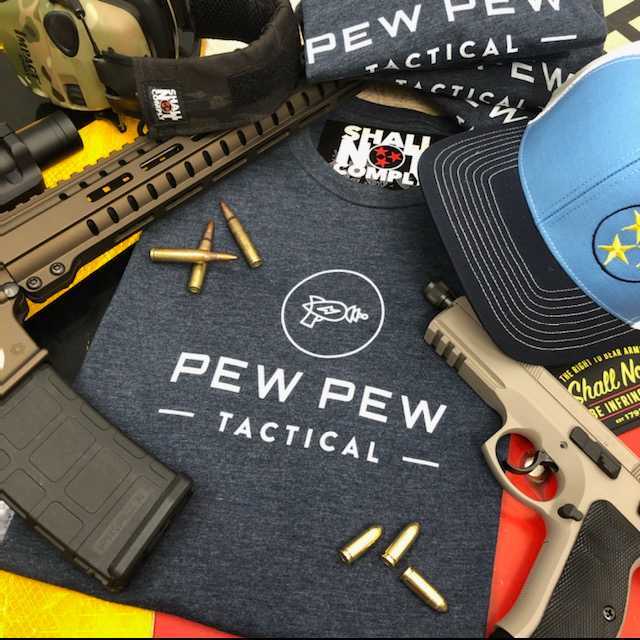 We've partnered up with Tri Star Trading to feature our Pew Pew Tactical shirts & patches.
In stock and ready to ship so you aren't stuck waiting for weeks anymore.
20% off all swag items with code LABOR20…sorry no belts or slings.
And one of our best-sellers is back in stock…the Pew Pew Tactical Sling in multicam and black multicam…made in the US by Flatline Fiber.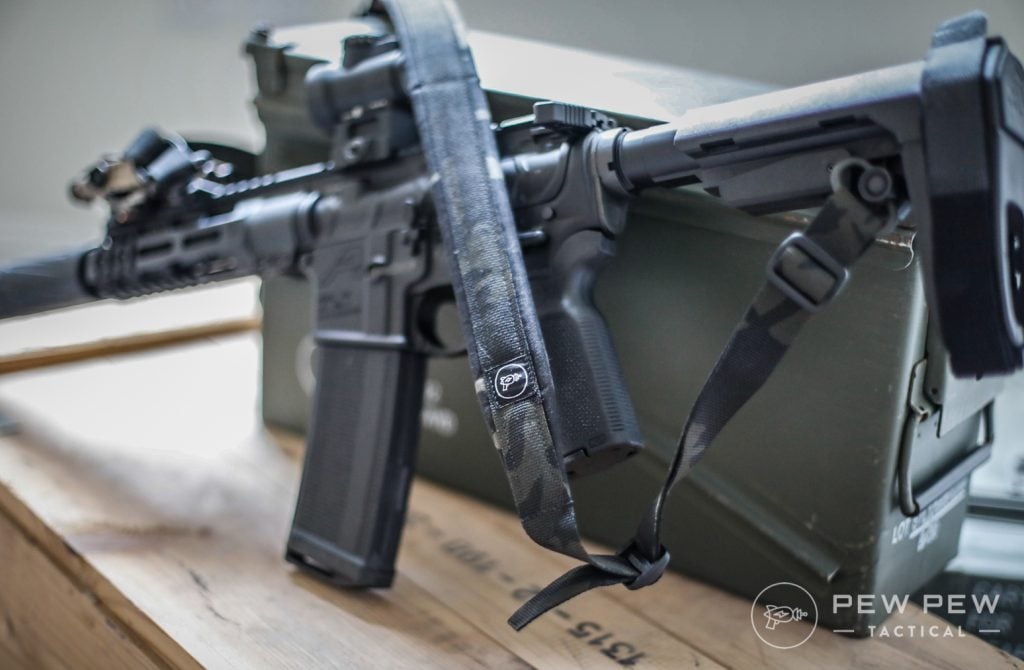 Thank you so much in advance for your support!!
Conclusion
Know of any other good Labor Day guns and outdoor sales? Let us know in the comments so others can save too! Or check out our all-time favorite guns and gear in Editor's Picks.