Labor day is more than just a day off from work and school…its also one of the biggest gun-buying days of the year (behind the 4th of July, and Christmas of course).
We've attempted to round up some of the best deals from our favorite retailers so that you can snag some of those cool toys you've been eyeing.
Let's start with…
Aero Precision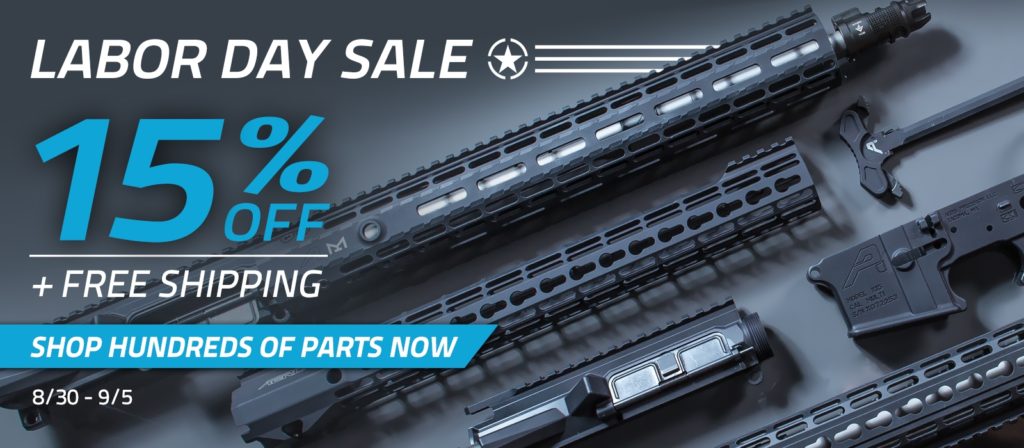 Alright, full disclosure, I'm a bit biased towards Aero Precision.  But that's just because both my competition rifles, my hunting AR, and my "Oh God, the Zombies are Here" rifle are all built with Aero parts.  And there's a reason for that: they make damn good stuff at a damn good price.
In particular, they make the very best readily-available lowers on the planet, in this humble gun writer's opinion.
For this Labor Day, the have offered a quite respectable 15% off site-wide AND free shipping.  There's no code, everything is applied at checkout!
Here are some of our favorite Aero products: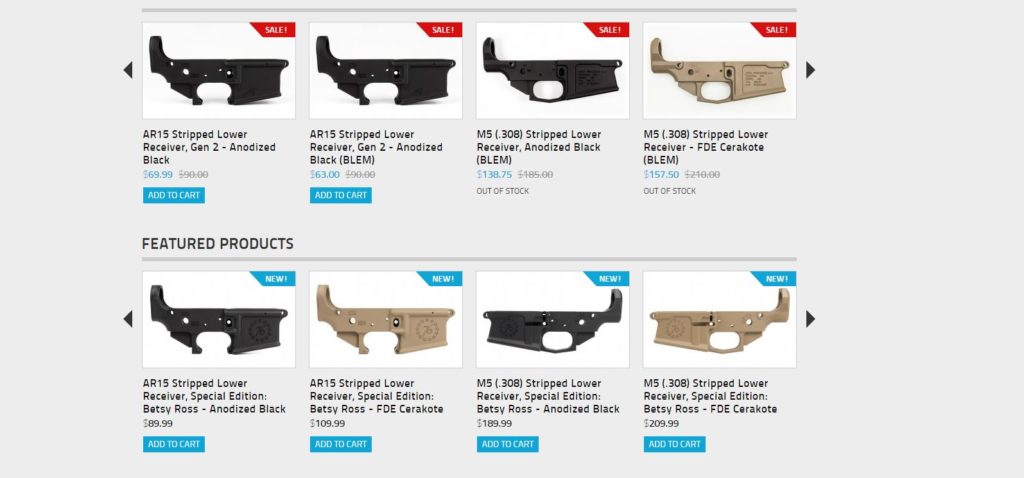 You can also check out our review of their uppers, if you still aren't convinced.  We've also covered their awesome .308 rifle, and the new Glock Slides they are producing in partnership with Grey Ghost Precision.
Brownells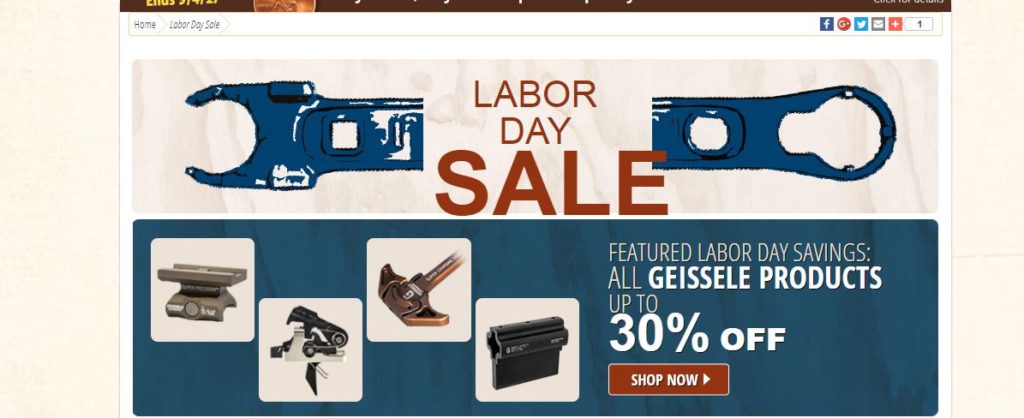 Okay, this is the big one, the king of Labor Day gun sales.
Brownells has just about everything under the sun that's gun-related, and just about all of the best stuff is on sale for Labor Day.  They have up to 50% off on things like the Mossberg 590 Shockwave  (check out our  Mossberg 590 review here) and the awesome Bushnell 1-4x AR-15 BDC (I bought one of these too).
They also have everything from Geisele, one of the best trigger brands out there, on sale for about 30% off, so be sure to check that out if you're looking at building an AR-15 any time soon.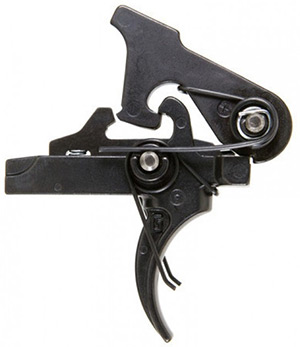 You can also get:
Natchez Shooters Supplies

Natchez Shooting Supplies is running their Labor Day sale through midnight on the 4th, so you've still got some time to get in on this one.  You can take 10% off on purchases up to $300 with the following promo codes.
– Save $10 on $100 Purchase — Use Promo Code LABOR117 During Checkout
– Save $20 on $200 Purchase — Use Promo Code LABOR217 During Checkout
– Save $30 on $300 Purchase — Use Promo Code LABOR317 During Checkout
Natchez has great prices on everything from ammo to tactical and survival gear, so be sure to browse around.
Midway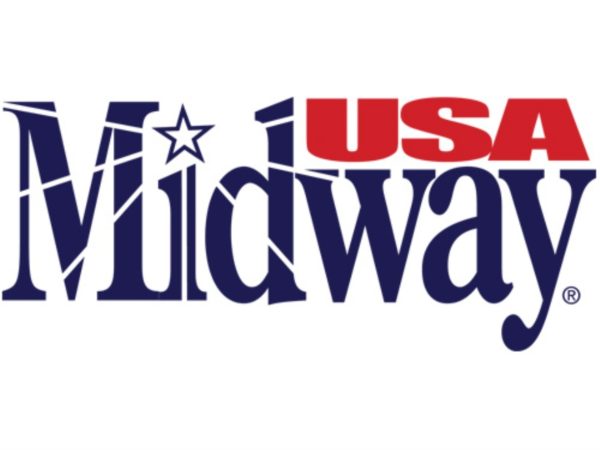 Midway is one of my favorite places to pickup ammo, and right now they're offering free shipping on anything over $99…and let's be honest, when an outlet sells guns, ammo, camping gear, and mil-surp everything, you can hit $99 (or more) pretty quick.
Slide Fire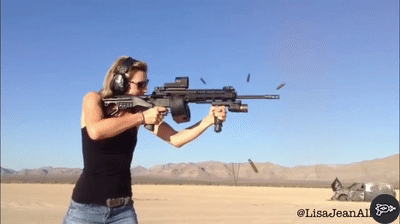 Slide Fire is doing 10% off their stocks, and throwing in a free 30-round magazine with any stock purchase, plus free shipping for their Labor Day sale.  They're also donating a portion of each sale during the month of September, so no need to feel guilty about picking some stuff up.
Stag Arms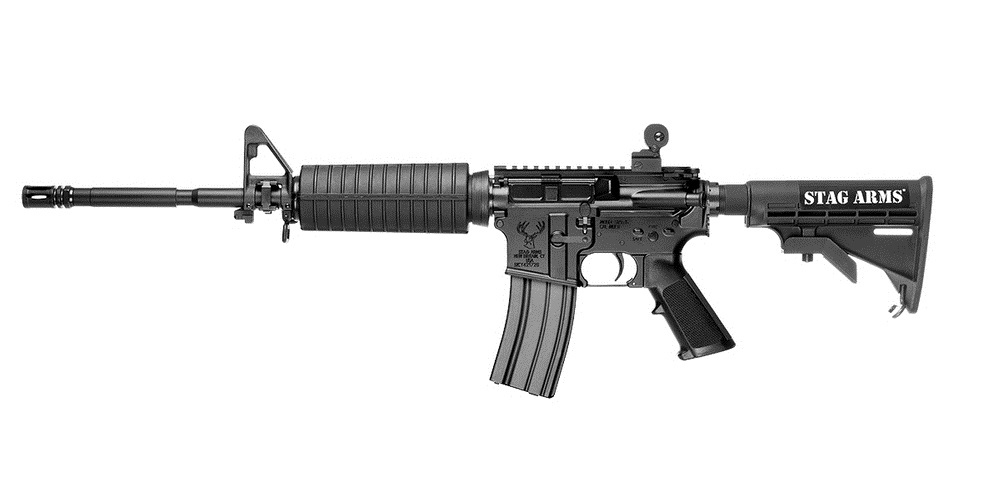 Stag Arms makes some more of our favorite AR parts, including some awesome piston kits that we've covered before in our list of the best piston AR uppers.  Until September 5th at 11:59 PDT, you can take advantage of the following deals:
Spend $100, Save $20
Spend $250, Save $50
Spend $500, Save $100
Spend $1000, Get a free Vortex Strikefire II
You can use these deals on awesome products like:
Palmetto State Armory
PSA is another one of those places that has a little bit of everything, from fully built rifles, to the most obscure parts. For their Labor Day sale, they've really cleaned out the closets and put everything on sale, including ammo, rifle parts, and even those shiny new Gen 5 Glocks that we covered earlier.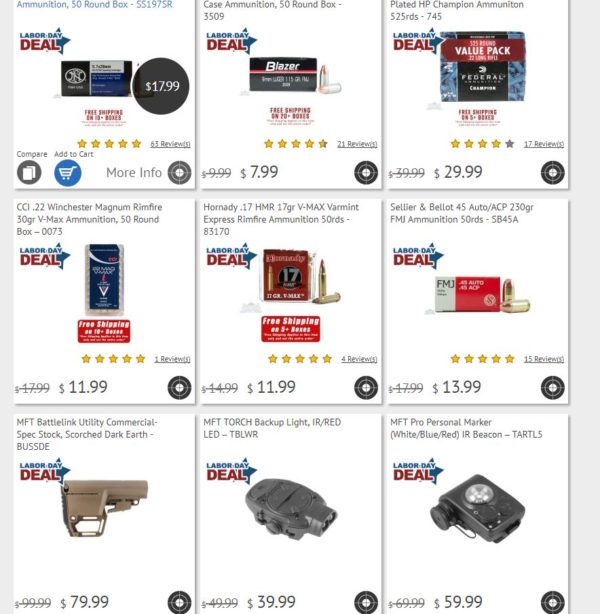 Cabela's
Cabela's may not have the deepest discounts…but they do have every freaking thing under the sun.  Guns, ammo…you name it, you can find it.  Make sure you check here if you can't find what you're looking for elsewhere.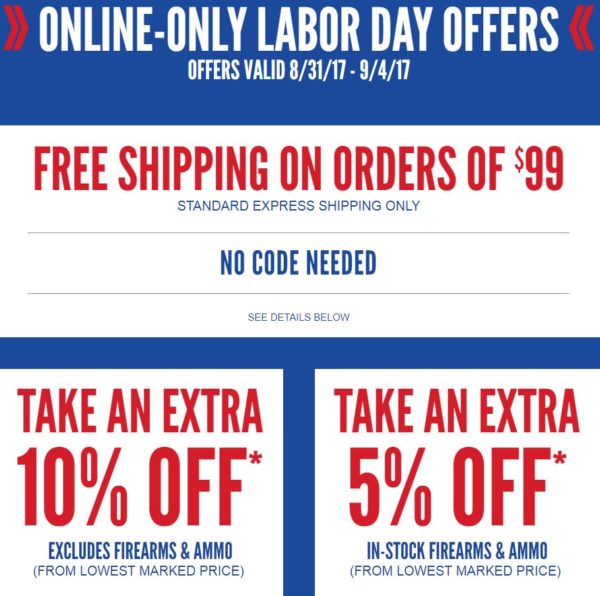 Know of any other good Labor Day guns and outdoor sales?  Let us know in the comments so others can save too!