Which polymer-framed pistols have reigned supreme since the 1980s?
I don't have to tell you; it's Glock.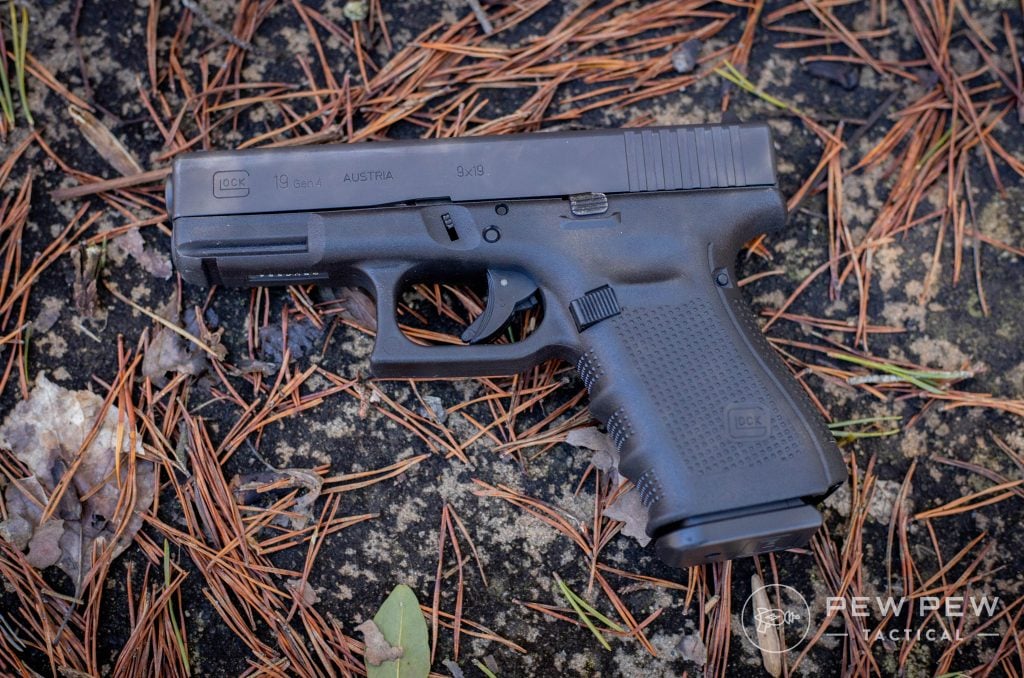 Over 60% of the American police force carry Glocks. SOCOM carries Glocks, and numerous international police and military forces all choose Glocks.
They are also extremely popular in the hands of concealed carriers, home defenders, and competition shooters.
But as Glocks grew in popularity, so did their aftermarket.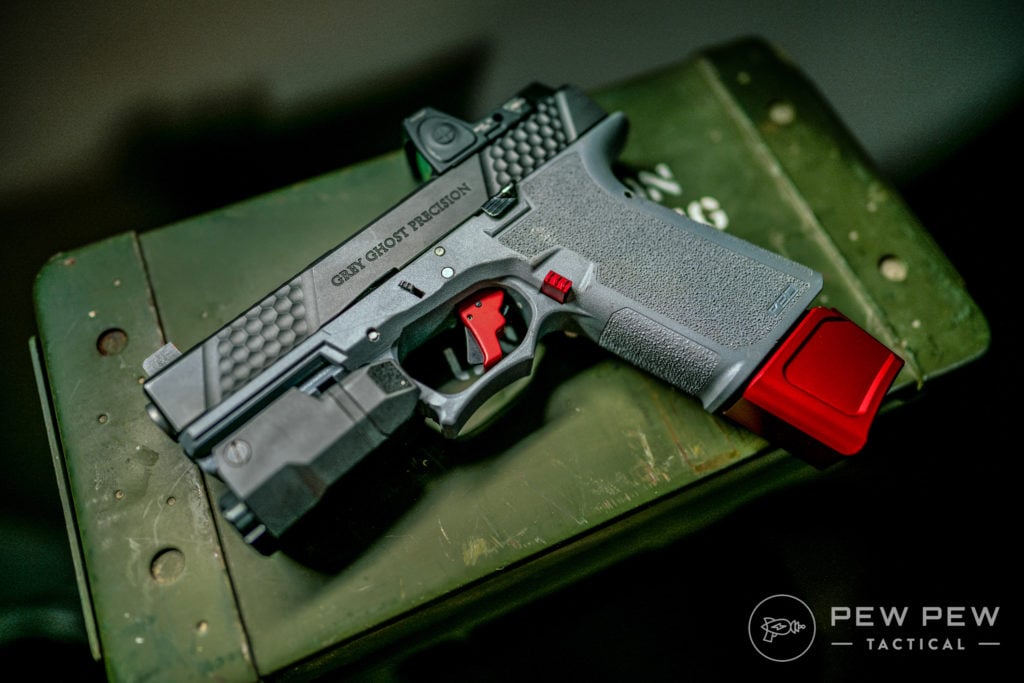 Recently that same aftermarket has become so big and expansive that these same companies are now producing Glock clones.
Yep, the design has spread like wildfire, and Gaston's plastic fantastics are no longer just made by Glock.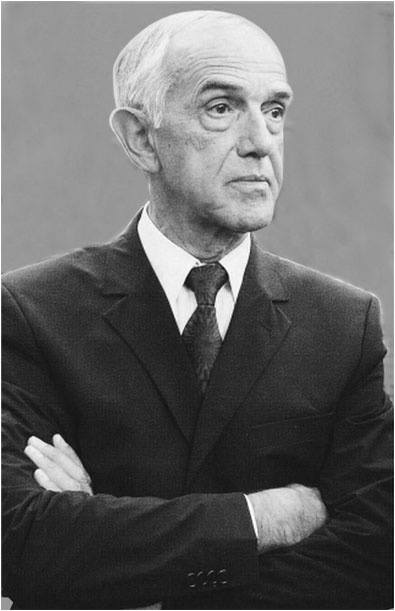 So, of course, we had to dive further into the clone phenomena.
We'll run you through why you might want a Glock clone (or not) and also give you some recommendations on which ones are best if you're in the mood to buy.
Keep reading to learn more.
Summary of Our Top Picks
Table of Contents
Loading...
Why a Glock Clone?
Glock clearly makes excellent pistols, so why would you ever want a clone?
Well, Glock is a behemoth of a company. And like behemoths, they are slow to move and adapt.
We saw the aftermarket continuously upgrade the Glock platform, pushing the design — from high-end race guns to perfected defensive firearms.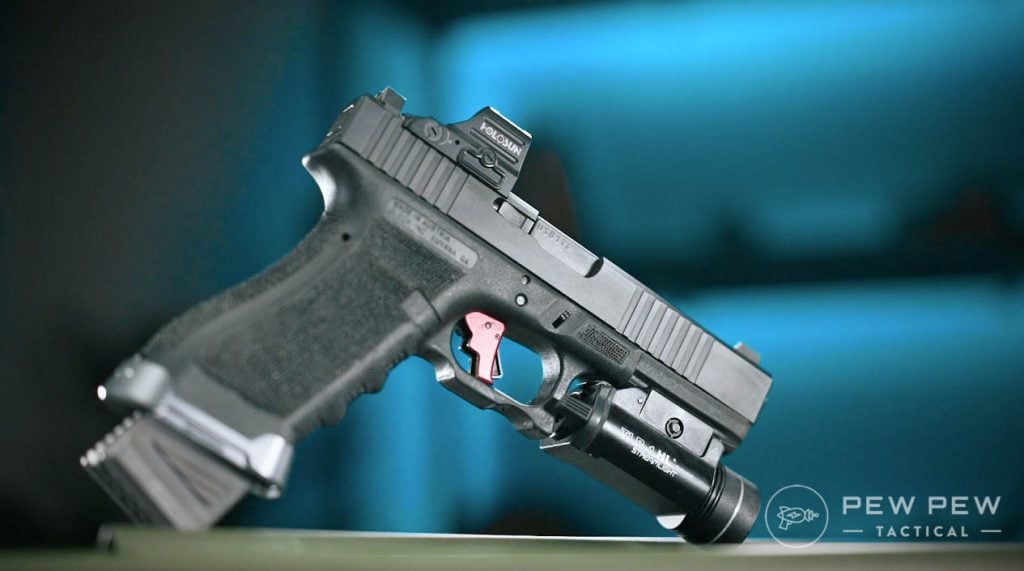 A Glock clone allows you to buy the Glock-style pistol with the features you want.
Instead of buying a Glock and then spending double the money to cut the slide for an optic, add suppressor height sights and a threaded barrel, drop in a nice trigger, tweak the magwell, etc., you can just…buy it the way you want.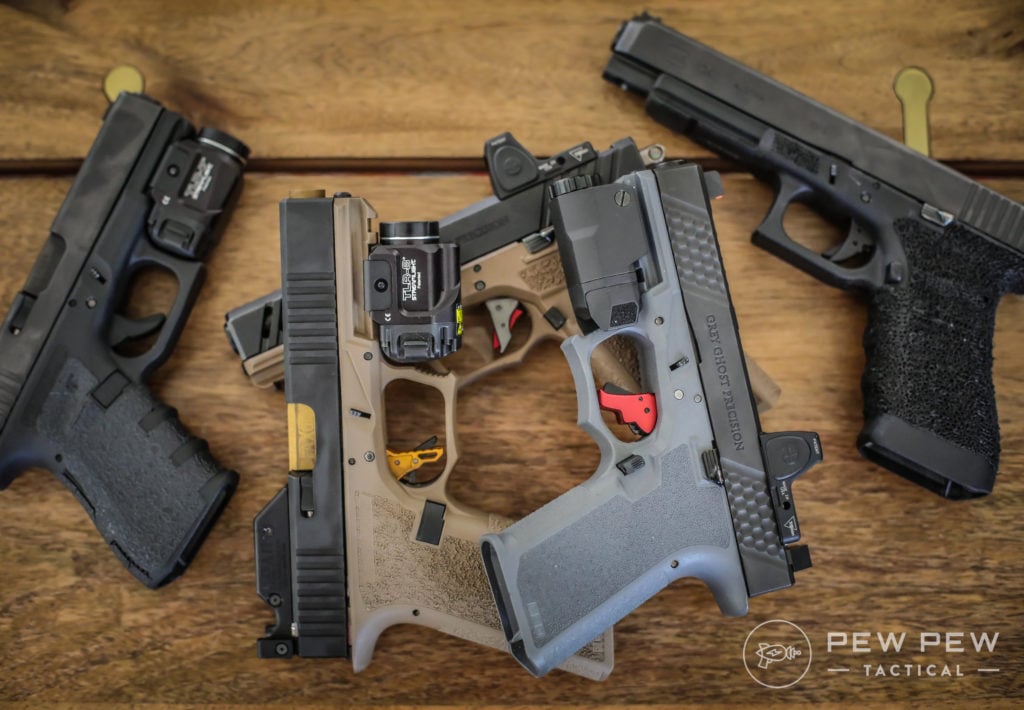 Honestly, it's cheaper to buy a fully customized Glock than to customize a stock Glock piece by piece.
When you start looking at clones, you'll realize some people might not want a Glock but want the reliability, simplicity, and parts availability associated with the build.
As such, the Glock clone market gives you a not a Glock with Glock compatibility.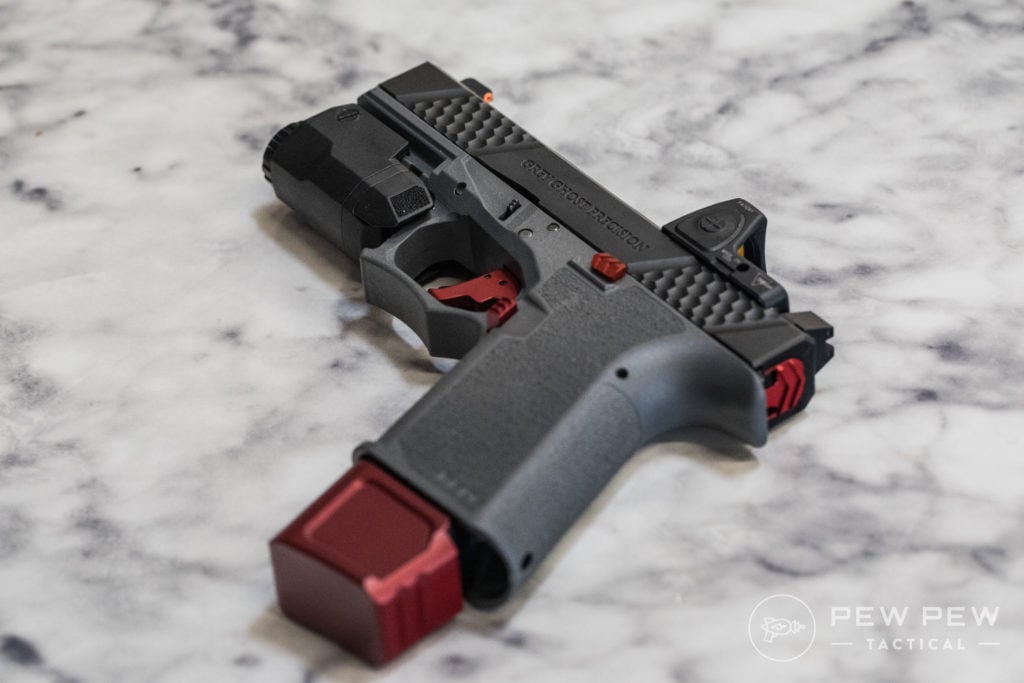 Clones allow for upgrades that Glock fans want that the company refuses to release.
A Glock Clone can give me a dedicated optic footprint not reliant on the less-than-stellar Glock MOS system.
Also, maybe you want a better grip angle, an undercut trigger guard, an enhanced beavertail, and the like…well, then a Glock clone is the only way to do that.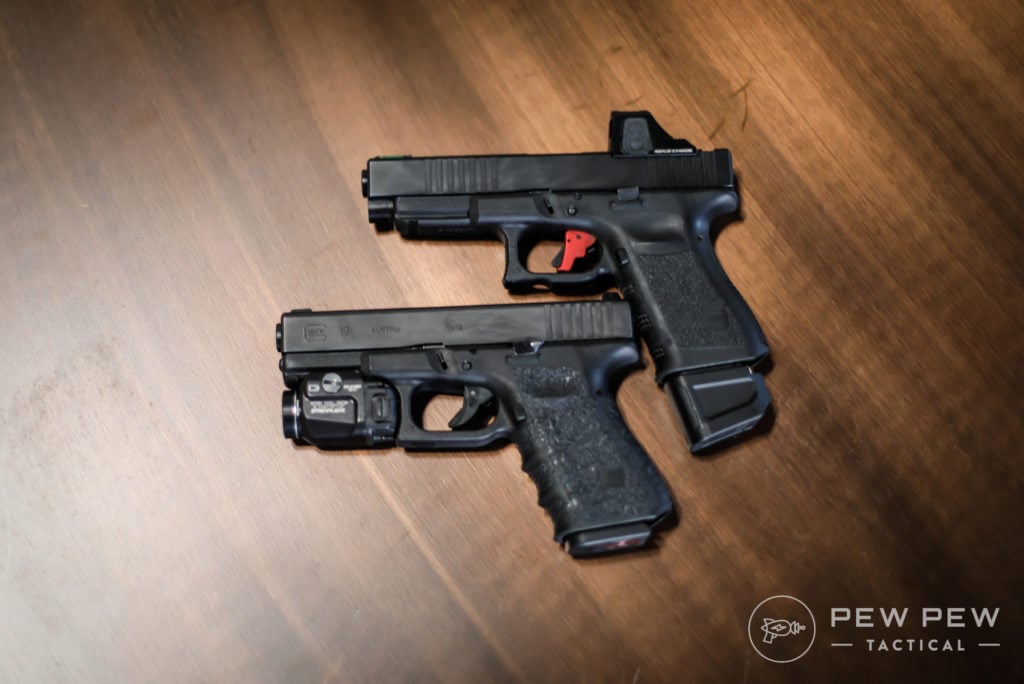 Cons
But nothing is without a downside, clones included. The biggest issue with a Glock clone is that it doesn't have the factory support a standard Glock does.
If your OEM pistol breaks, Glock can easily fix the problem and ship it back.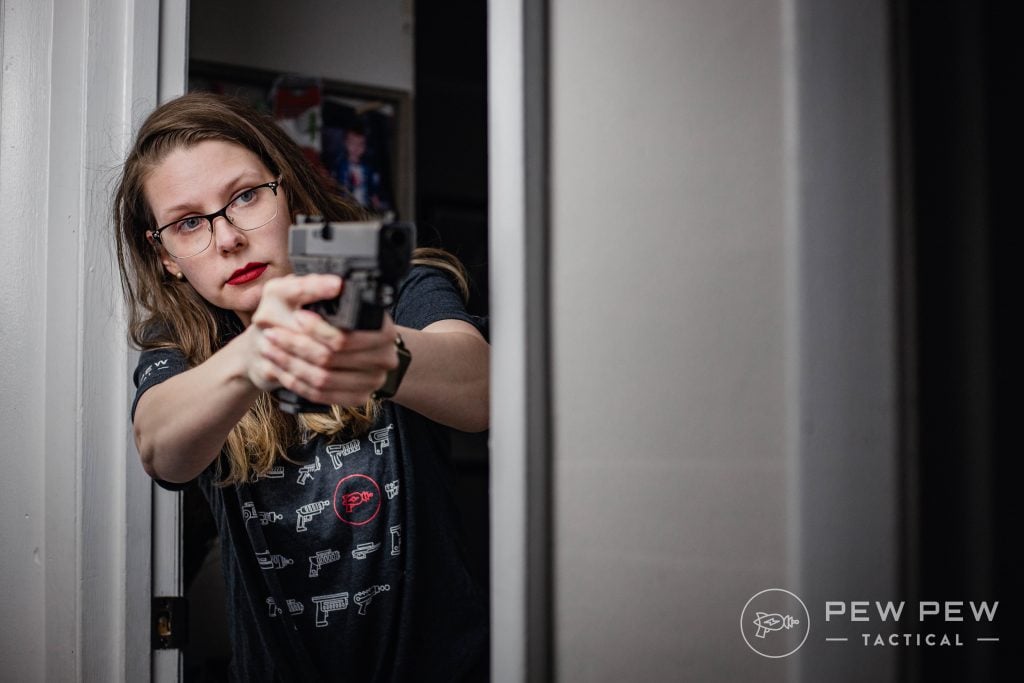 With a clone, you're at the mercy of smaller/boutique companies that can't always match Glock's lead times.
That and clones are often a generation or even two generations behind Glock OEM pistols.
This leads to Glock clones lacking the stock OEM features of the current Glock generation.
Best Glock Clones
1. PSA Dagger
Palmetto State Armory entered the world of Glock clones in 2020 with the Dagger.
Essentially, it's a Glock G19 Gen 3 but heavily modified and upgraded from the standard Glock format.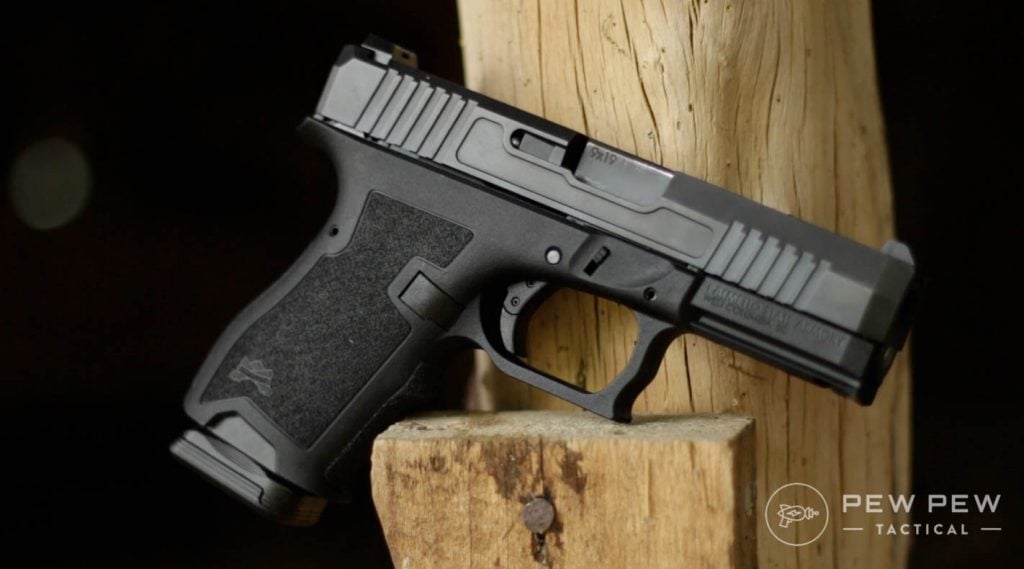 A compact build, it's well-suited for both concealed carry and home defense.
The frame features a heavy-duty grip texture that's beyond aggressive in its stippling, while the slide offers melted corners for more comfortable concealment.
It also sports front and rear slide serrations.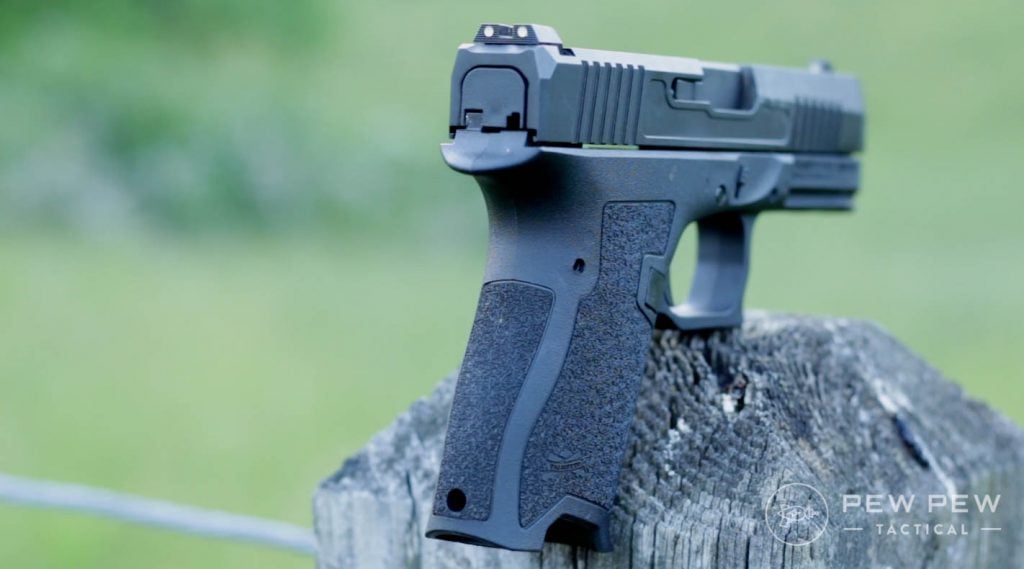 PSA improved the ergonomics of the Glock by including an undercut under the trigger guard, a more aggressive beavertail, and a massive magazine release.
They did all of this on a pistol they sell for a mere $300!
PSA's Dagger provides an affordable Glock option full of features for a very low price point.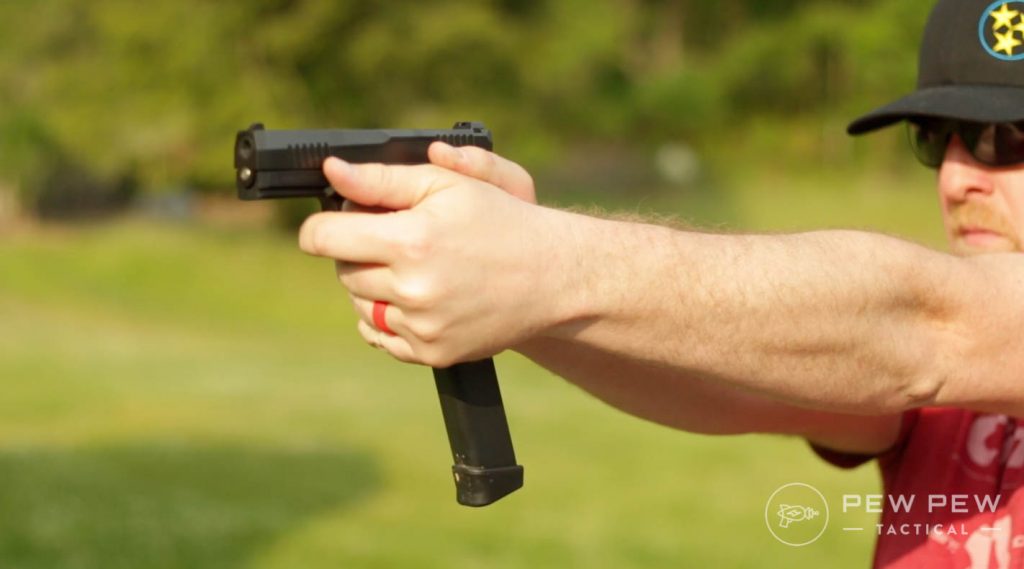 The biggest downside is that PSA seems continually sold out of these pistols – so it's going to take some time before they are easy to find.
Best Budget Glock Clone
299
at Palmetto State Armory
Prices accurate at time of writing
Prices accurate at time of writing
Want more info on the Dagger? Check out our full review.
2. Shadow Systems MR920
Gucci Glocks have become one of the most common Glock configurations, and the Shadow Systems MR920 embraces that.
Shadow Systems' MR920 ships with all the features and add-ons you could ever want. These pistols are Glock 19-sized and come factory ready for gettin' Gucci.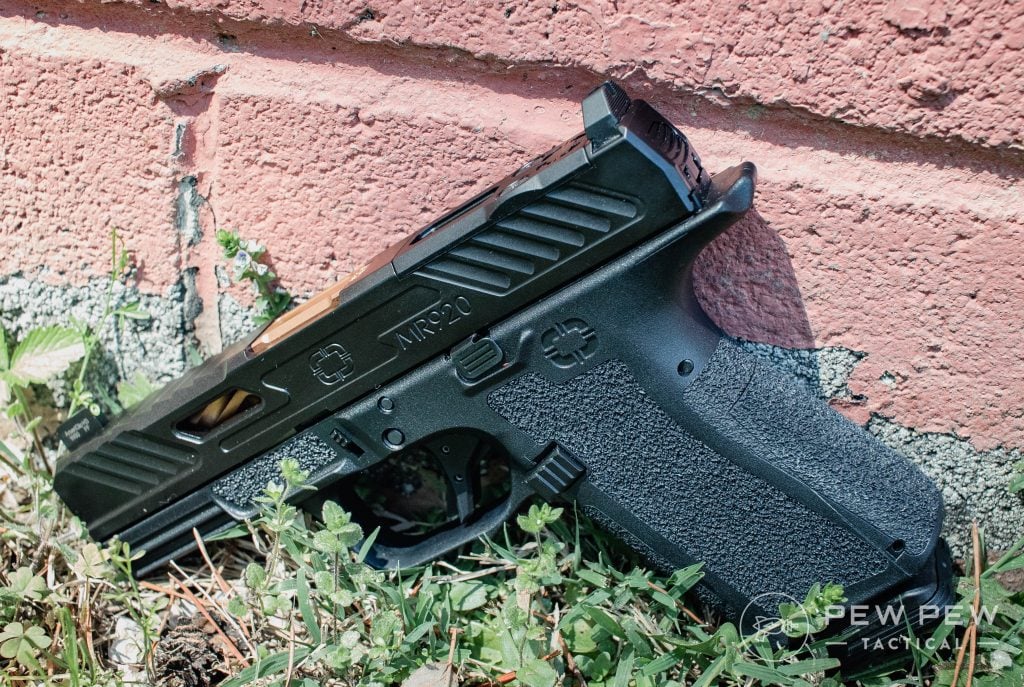 First, they offer an optics cut compatible with most major optic brands without the need for plates.
The optics cut is optional, but if you step into 2021, you can rock a Holosun, Trijicon, Vortex, or Leupold optics.
Its frame is built around user control with an aggressive beavertail, a dynamic trigger undercut, and a very aggressive grip texture.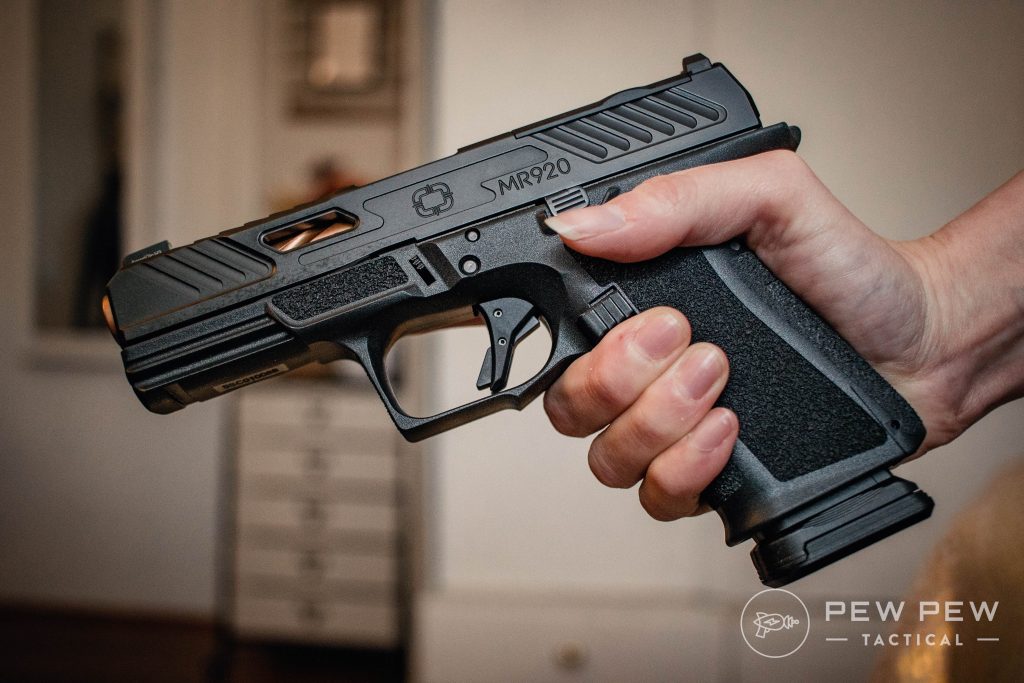 Not to mention, the slide features its own serrations for easy racking and press checks.
Obviously, Glock's crappy plastic sights are tossed — these guns wear Ameriglo sights instead.
The MR920 takes Glock mags, and to make shoving those mags faster into the gun Shadow Systems includes a massive magwell for speed reloads.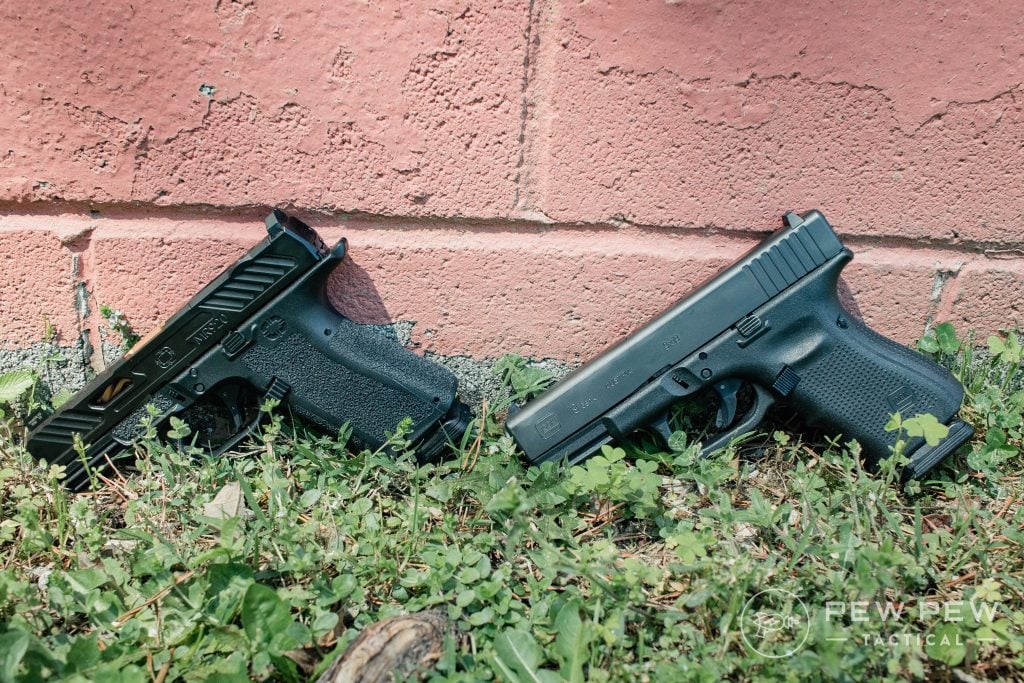 From top to bottom, the Shadow Systems MR920 comes complete with all the Gucci features most Glock owners want, making it one of the best out-of-the-box Glock clones on the market.
Best Out of the Box Clone
989
at GrabAGun
Prices accurate at time of writing
Prices accurate at time of writing
If the standard MR920 isn't your style, Shadow Systems has a plethora of other flavors that might work better. So check out our reviews on the MR920L, XR920, and DR920.
3. Lone Wolf LTD19 V2
Lone Wolf was one of the O.G.s of Glock aftermarket parts and pieces. So, it makes sense they would dive into Glock clones eventually.
The LTD19 V2 predictably uses the oh-so-famous Glock 19 frame and slide size to create a compact pistol.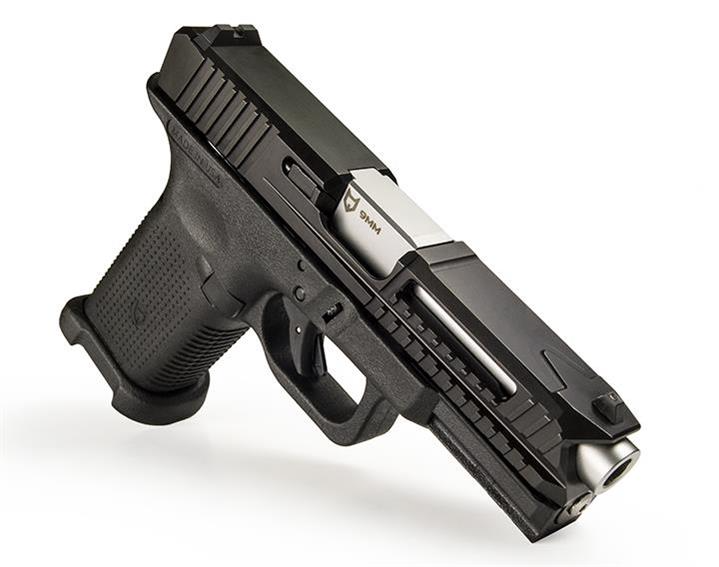 Lone Wolf's design goal was to make the pistol extremely lightweight and ergonomic, and the LTD19 V2 shaves off almost 5 ounces of Glock baggage. This ultimately creates a lighter, thinner pistol.
Does the Timberwolf frame look a little odd at first? That's because it's noticeably thinner than the original Glock 19 frame.
This reduction in bulk makes the pistol more ergonomic and is especially notable for those with smaller hands.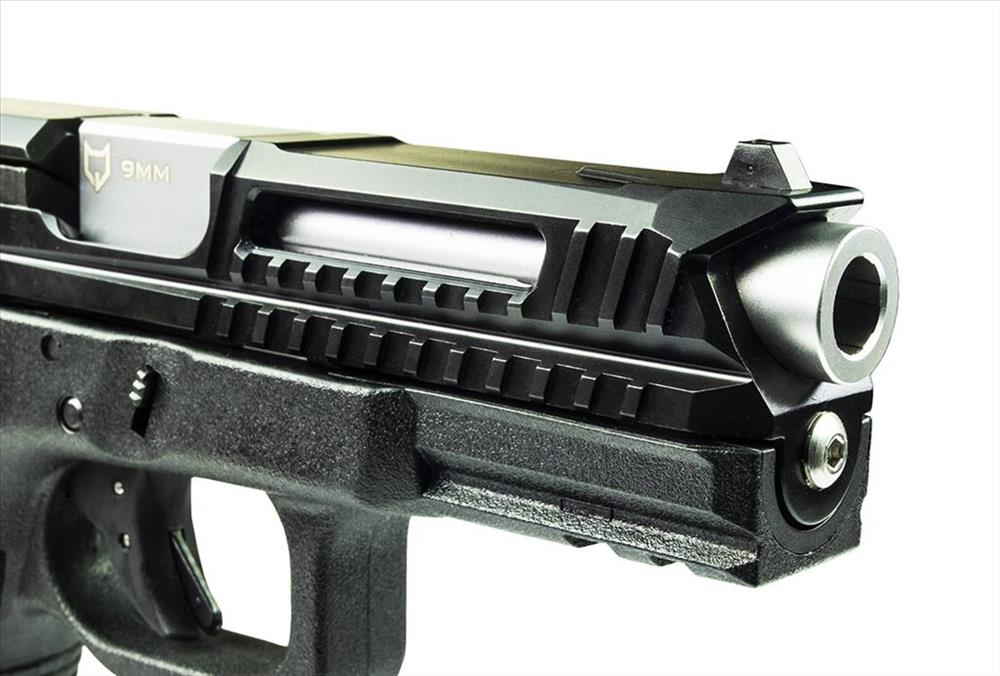 Don't worry; the Lone Wolf LTD19 V2 features a generous undercut for a nice high grip to accommodate XL-sized hands and increase control.
An extended beavertail lets you choke up and not get slide bite. As a guy with big hands, Glocks also take a bite out of me.
The Lone Wolf LTD19 V2 comes with a low-profile magwell, an enlarged magazine release, and an enlarged slide stop.
It's an ergonomic powerhouse from one of the oldest Glocksmiths.
Best Ergonomics
630
at Guns.com
Prices accurate at time of writing
Prices accurate at time of writing
If you want another option, check out our review of the previous generation — the LTD 19 V1.
4. Polymer80 PFS9/PFC9
Polymer80 made its bones in the 80% lower market and turned heads with its Glock 80% frames.
And the company spun that into a successful line of complete pistols utilizing the famed P80 Glock frames.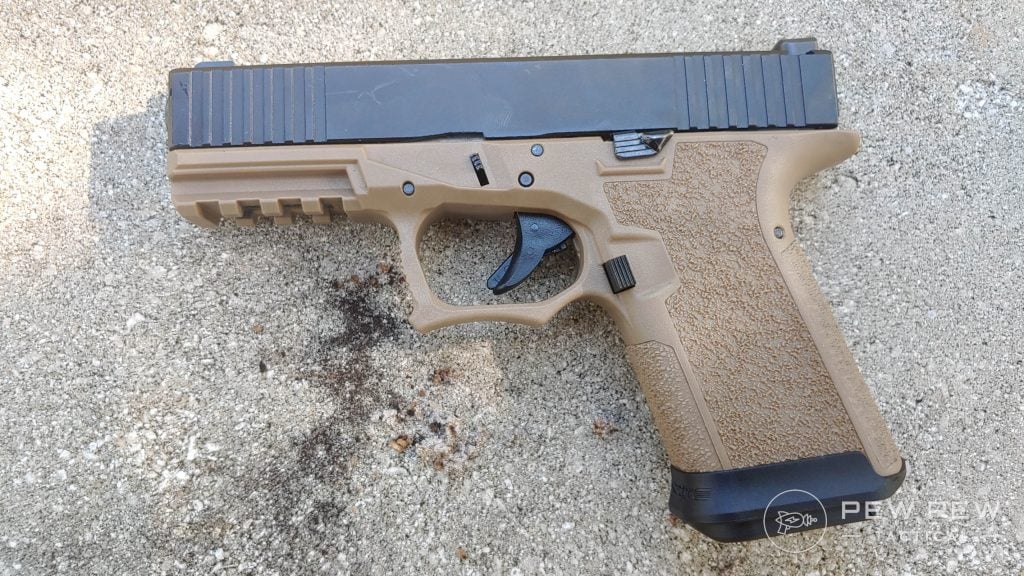 The PFS9 and PFC9 represent the full-size and compact variants, respectively.
Both opt for a P80 frame, notable for being more ergonomic than the stock Glock frame.
Its grip features a massive undercut in the trigger guard and aggressive beavertail to maximize control and improve comfort.
579
at Sportsman's Warehouse
Prices accurate at time of writing
Prices accurate at time of writing
Also, the grip texture feels extremely aggressive with a scalloped magazine release for easier activation.
The frame also follows the same grip angle as a 1911 with a bit straighter frame design.
It's personal preference, but many folks prefer that more 'American' angle on their pistols. (I'm one of them.)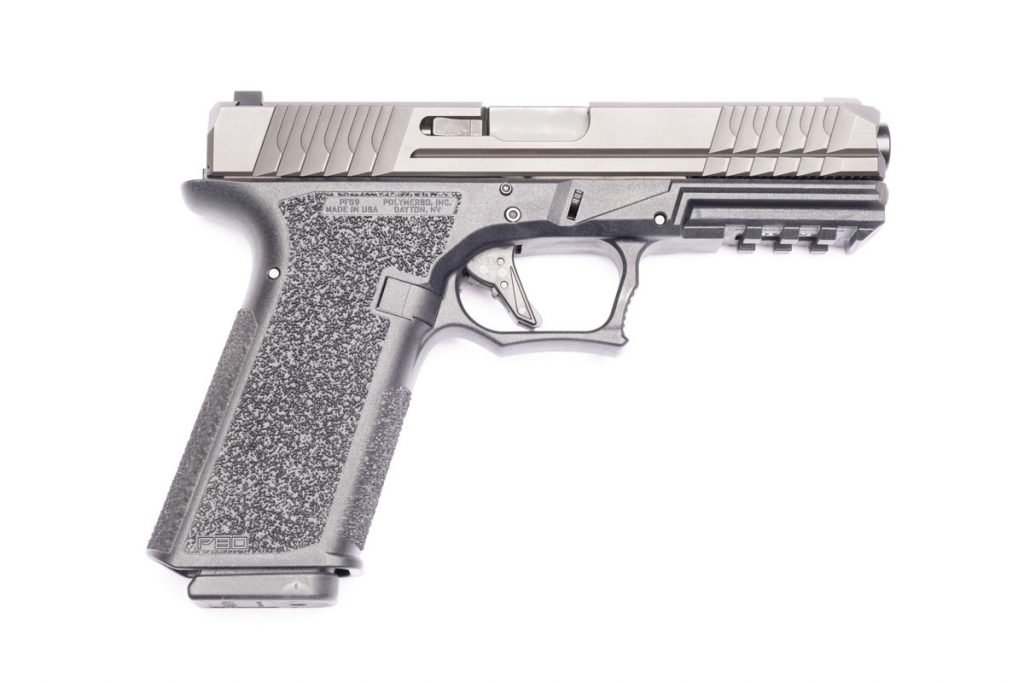 The PFS9 and PFC9 also feature an actual Picatinny rail in spec and not Glock's own weird OEM rail.
Internals are Gen 3 parts, and most are compatible with aftermarket Glock goodness. However, there isn't much I'd change.
The flat-faced trigger is very nice, as are the steel rounded sights. At a relatively affordable price point of $550, the Polymer 80 pistols make a budget-friendly alternative to Gaston's Glock.
Best Budget Clone
539
at Sportsman's Warehouse
Prices accurate at time of writing
Prices accurate at time of writing
Read our review of the PFC9 here!
5. Alpha Foxtrot AF-C Forged Pistol
The more things change, the more they stay the same.
Glock wasn't the first polymer frame pistol, but they were the first successful polymer frame pistol.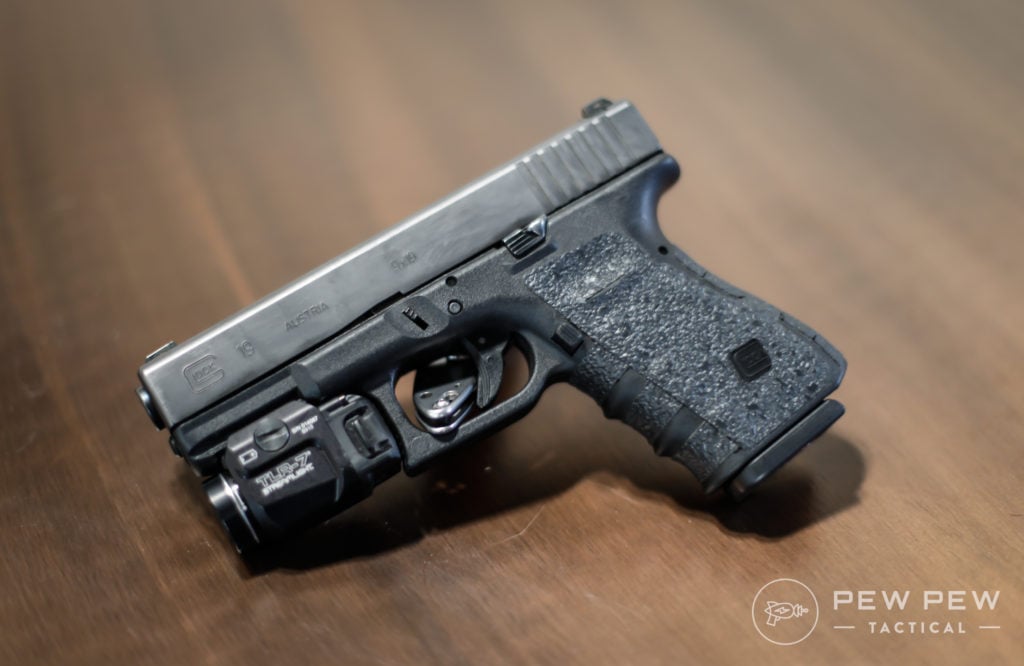 Somewhere along the way, people decided to hell with that and designed a metal frame Glock clone.
The Alpha Foxtrot AF-C Forged Pistol utilizes Alpha Foxtrot forged frame with their custom slide to create one interesting Glock design.
Alpha Foxtrot makes 1911s, and you can tell that by the styling of the AF-C.
The grip angle looks almost identical to a 1911, with an improved extended beavertail and retro-future vibe.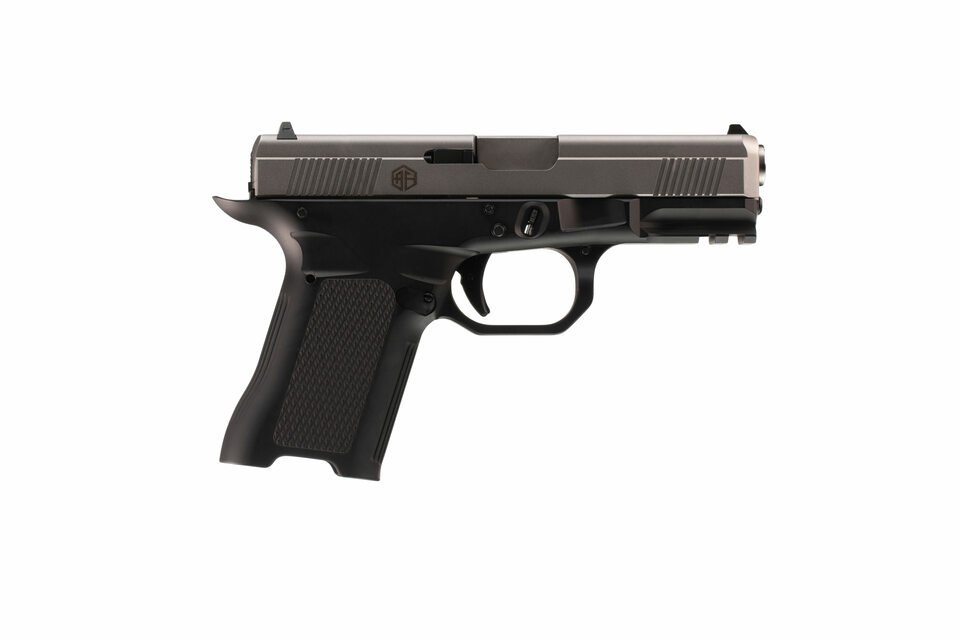 Its frame also features gas pedals to reduce recoil and improve control.
Unlike a polymer frame, these gas pedals are more than just cuts but rather forged pedals allowing for more pressure and, therefore, more control.
On the outside, this is clearly a custom Glock. But, unlike other custom Glocks, it's a bit more practical in its design.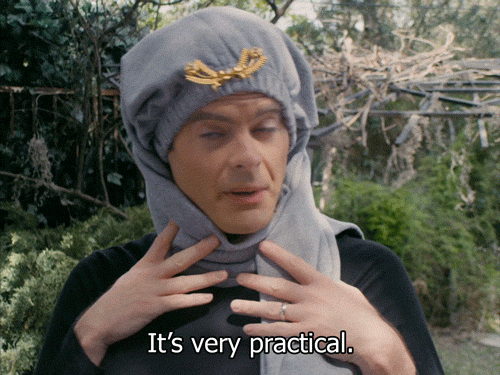 No crazy lightening cuts, massive holes in the slide, or similar slots, notches, or tabs. It's perfect for defensive use and more than capable in that role.
Adopting a Glock 19 size, it's carry-friendly. However, expect more weight with the metal frame than the classic polymer frame.
Lots of people still like metal-framed pistols, but they want Glock reliability and parts compatibility.
If this sounds like you, then the Alpha Foxtrot AF-C might work for you.
860
at Alpha Foxtrot
Prices accurate at time of writing
Prices accurate at time of writing
6. Faxon FX-19 HellFire Compact Pistol
Faxon is well known — mostly for the ARAK 21, awesome barrels – but go ahead and add the FX-19 to that list.
As you'd expect, the FX-19 is a Glock 19-sized clone, but it's built from the ground up to embrace the Gucci Glock theme.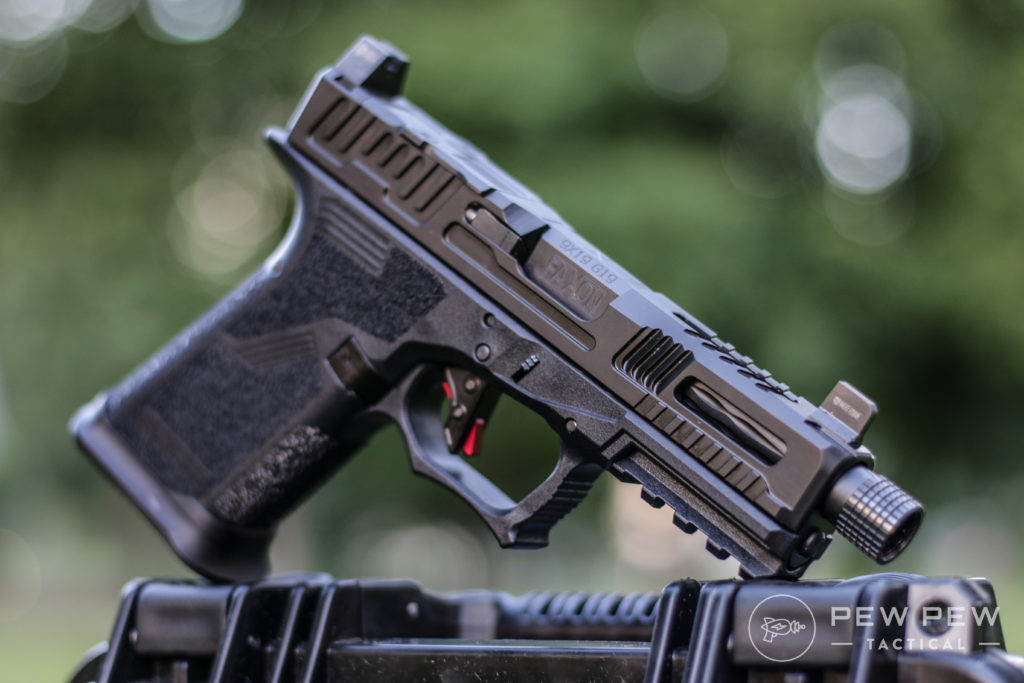 The frame is a collaboration between Faxon and Polymer80 — a custom rig using a special PF940C frame.
Its grip texture feels aggressive, and the high undercut trigger guard allows for a high grip. All the while, the beavertail continues to reinforce that nice high grip.
You still get a Picatinny rail, making light and laser additions a bit easier.
The FX-19 HellFire Compact Pistol comes with a heavily customized slide featuring lightening cuts. These cuts reduce weight and recoil via mass reduction.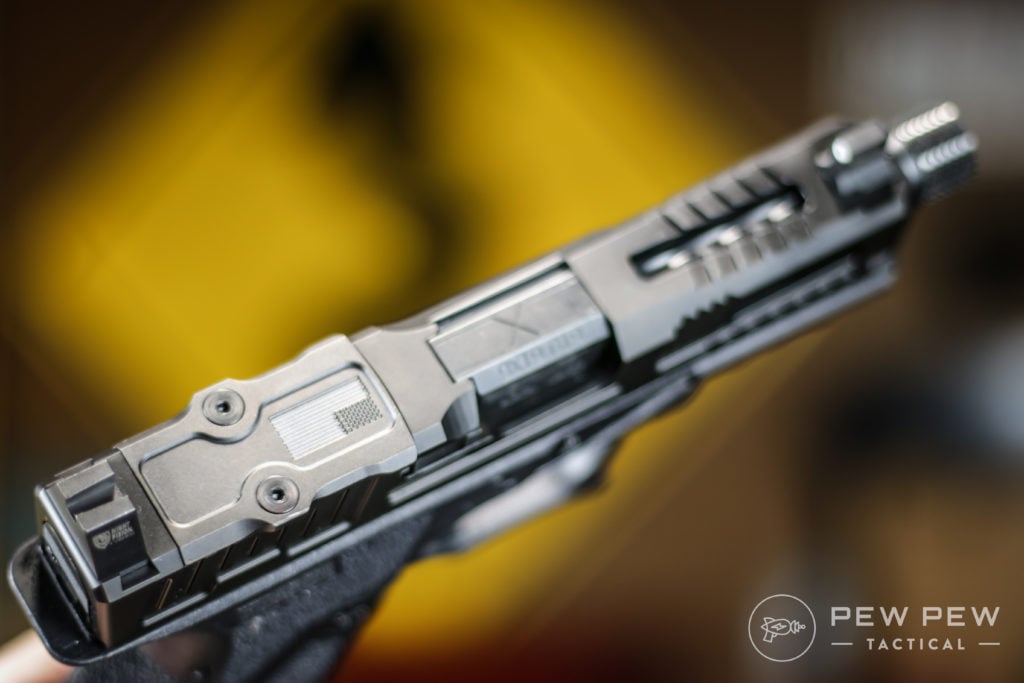 Optics cuts come standard, and the mount fits the Trijicon RMR and similar optics.
To back that optic up, you get a set of suppressor height sights for easy co-witnessing.
Don't forget the threaded barrel for compensators or cans. Rounding out the features, the Overwatch Precision trigger gives a light and smooth pull.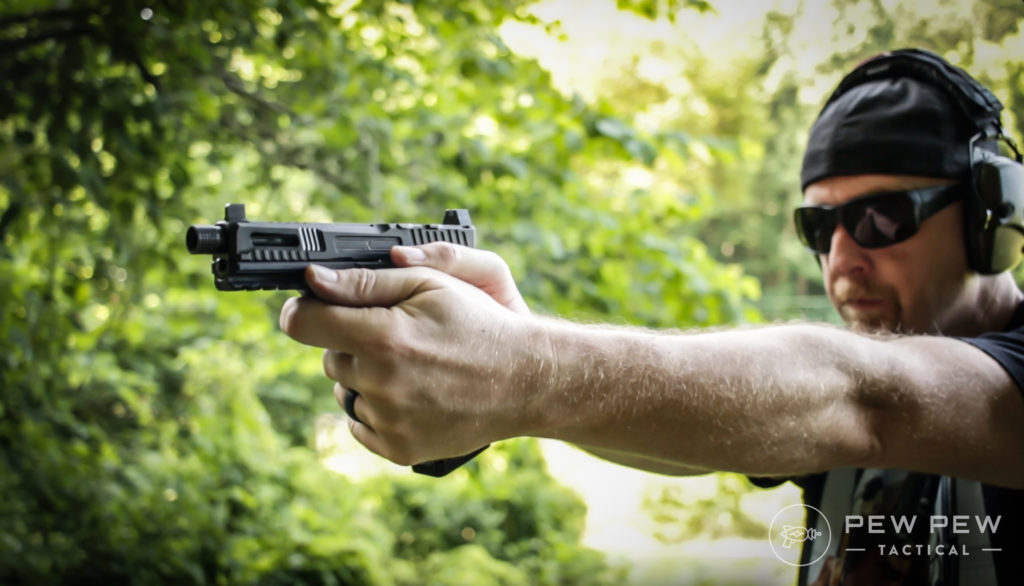 When you want a plug-and-play customized Glock clone, the FX-19 fills that gap.
No need to gather parts and play amateur gunsmith when Faxon can do it for you.
Best Plug and Play Clone
1189
at Faxon Firearms
Prices accurate at time of writing
Prices accurate at time of writing
Check out our review of the Faxon FX-19 Hellfire here, or give it a rating below!
7. ZRO Delta One
What if you wanted a Glock for every occasion but also only wanted it to be one pistol?
Well, then the ZRO Delta One has you covered.
This engineering marvel starts as a compact Glock clone but can transform via 'conversions' to a Glock of any size and design.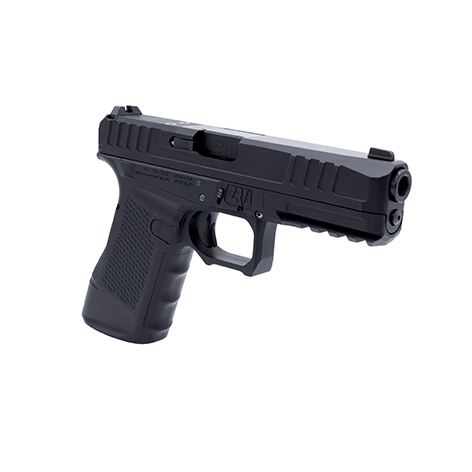 Like the Sig Sauer P320, the ZRO Delta One uses a fire control unit that acts as the firearm portion.
Shooters then customize their modulus to whatever they want it…and I mean whatever.
It's not just swapping slides but swapping dustcovers, backstraps, magwells, and more.
The frame can grow from a Glock 19 to Glock 17 with a specific magwell or go full gamer with a massive magwell for the faster funnel of reloads.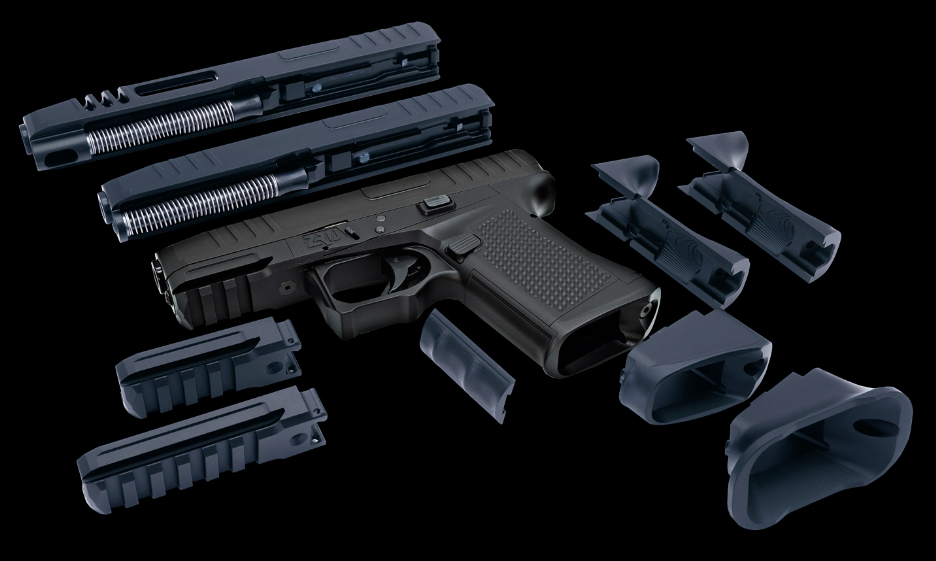 You can even move from a Glock 19 size to Glock 34!
We get all the necessary upgrades, including an optics cut, an undercut trigger guard, a beavertail, steel sights, and so on.
Oh, did I mention the frame is also made from metal?
That said, this is a very expensive gun…a nice gun, but an expensive one.
While it's not for everyone, it's a truly beautiful and functional feat of engineering.
Best Modular Clone
919
at ZRO Delta
Prices accurate at time of writing
Prices accurate at time of writing
8. 80% Arms GST-9
If you really want something custom built for you…by you…then you might want to pick up the 80% Arms GST-9.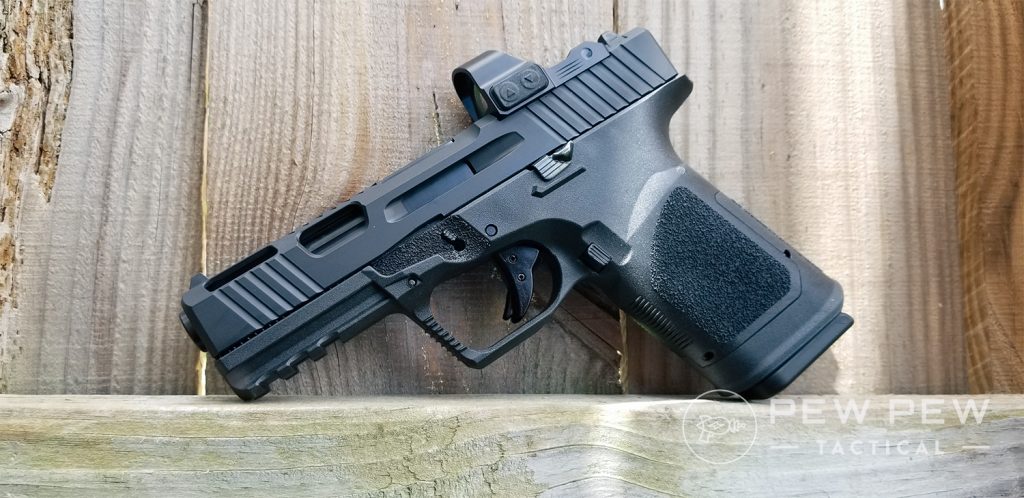 This is an 80% Glock build, meaning it's not a fully functioning firearm, but with some know-how and some time, you actually build the gun yourself.
80% Arms offers lots of features and customizations, so you can fine-tune it how you want.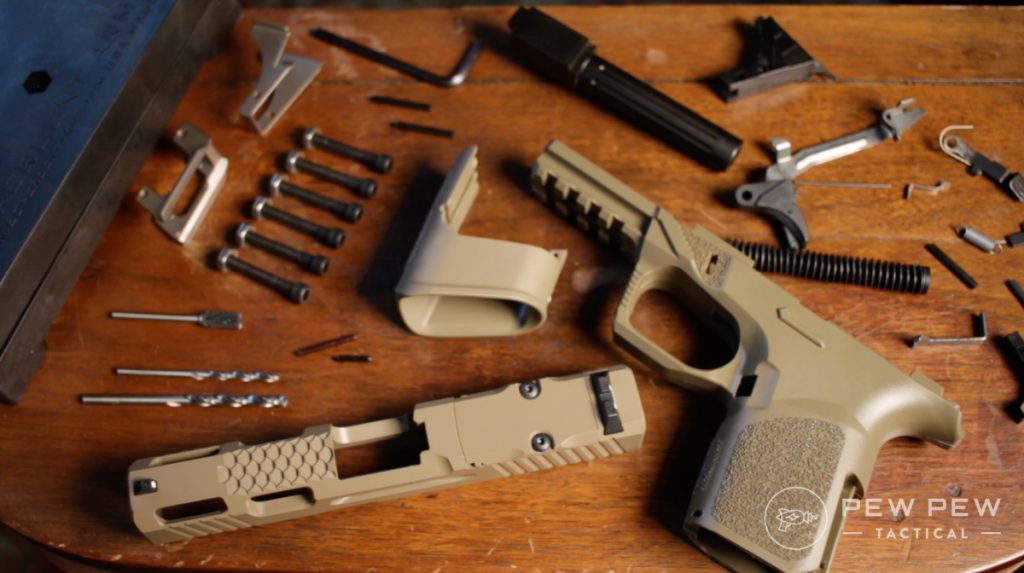 It might seem intimidating to DIY, but 80% Arms includes everything you need in the pistol build kit. We promise, it's not as scary as it seems!
729
at 80% Arms
Prices accurate at time of writing
Prices accurate at time of writing
We're sure you're wondering…is this legal? In most parts of the U.S., it is, but definitely check your local laws before buying.
Also worth noting, the ATF cracked down on these kits and no longer allows the jig — the part that helps you finish the gun — to be sold with the frame. So you will have to buy them in separate transactions.
99
at 80% Arms
Prices accurate at time of writing
Prices accurate at time of writing
Our very own Johnny B put one together and really enjoyed his time with it. You can read his review here!
Final Thoughts
Glock Clones are almost a dime a dozen these days. Every year it seems like more and more companies introduce new clones.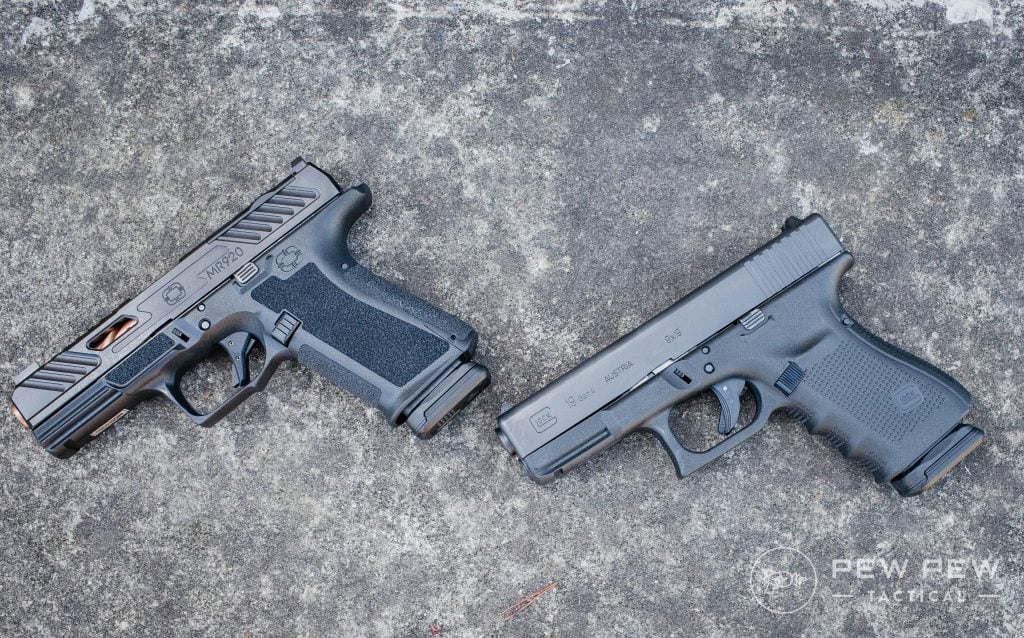 Let's face it; Glock is clearly on the way to becoming the AR-15 of the handgun world, and why not?
They are reliable with a modern design, extremely simple to use, and easy to work on or fix. It's unlikely we'll see the world of Glock clones slow down anytime soon.
So, what's your favorite Glock clone? Let us know below! If a clone won't do and you need the real deal, check out our recommendations of the Best Glocks or customize your Glock with the Best Glock Upgrades.