The Glock 19 is one of the most popular concealed carry weapons for a reason. It's affordable, comfortable to lug around, and it packs a powerful 15+1 capacity punch.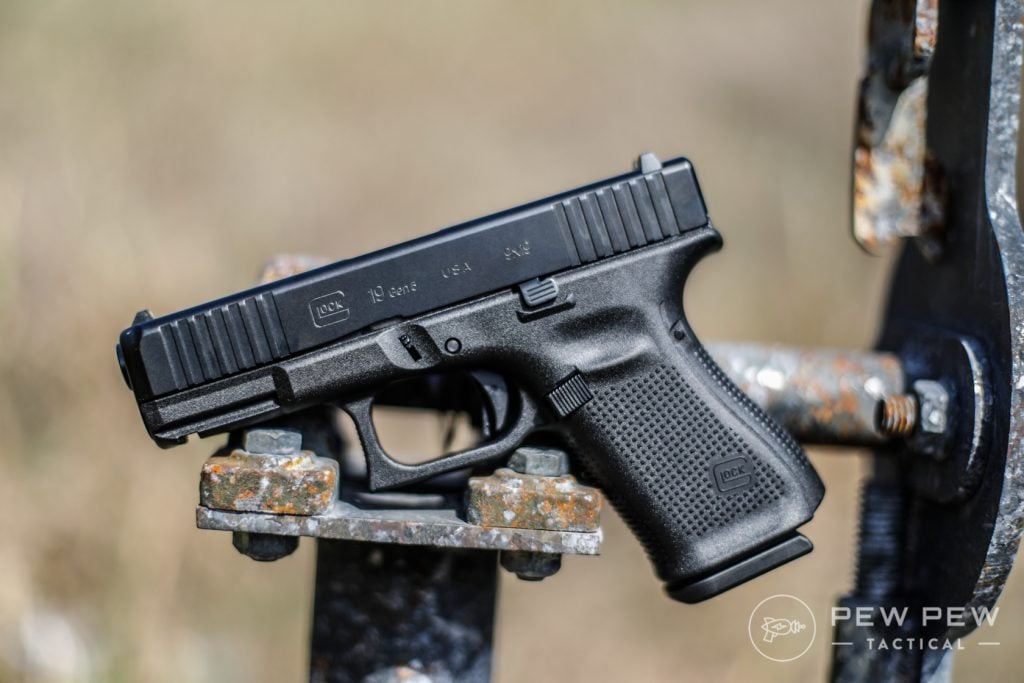 But when you're trusting your life with a handgun, you don't want it to simply be close to perfection – you want it to be flawless. For a number of Glock 19 owners, this flawless design was interrupted by Glock's OEM sights.
It's not that the factory sights were inherently bad…they just didn't go above and beyond to improve accuracy, precision, and target acquisition.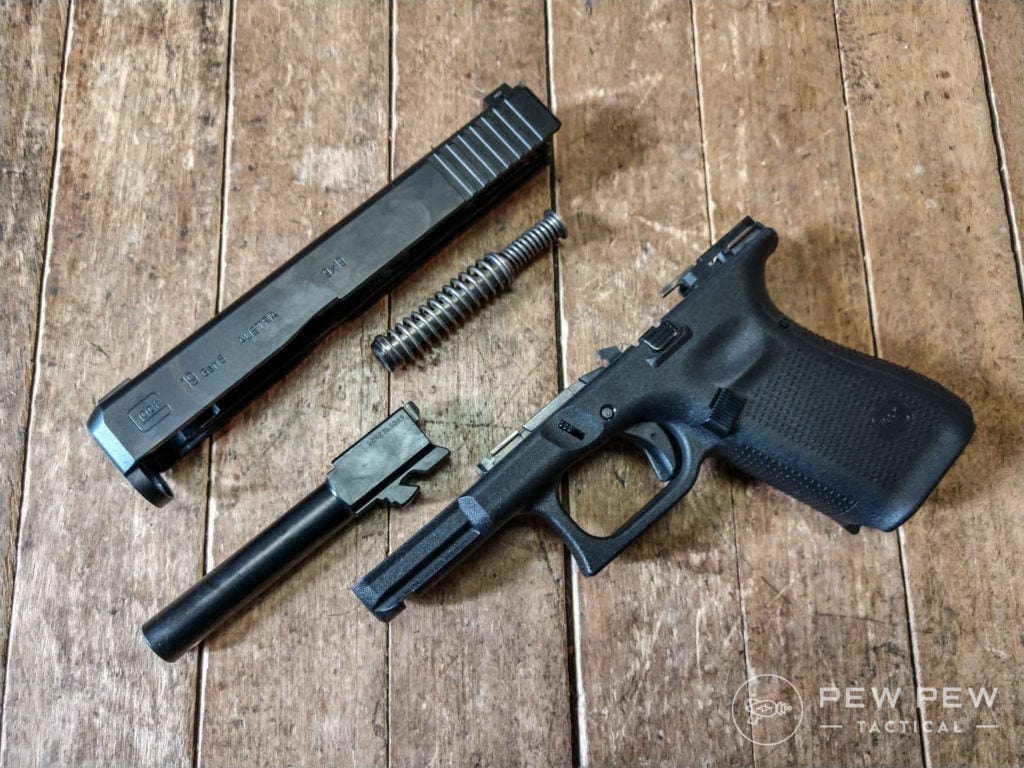 The good news about owning a Glock 19 (or any Glock, really) is that you've got unlimited access to aftermarket parts that can improve your performance. And if you're going suppressed, you'll want some suppressor-height sights.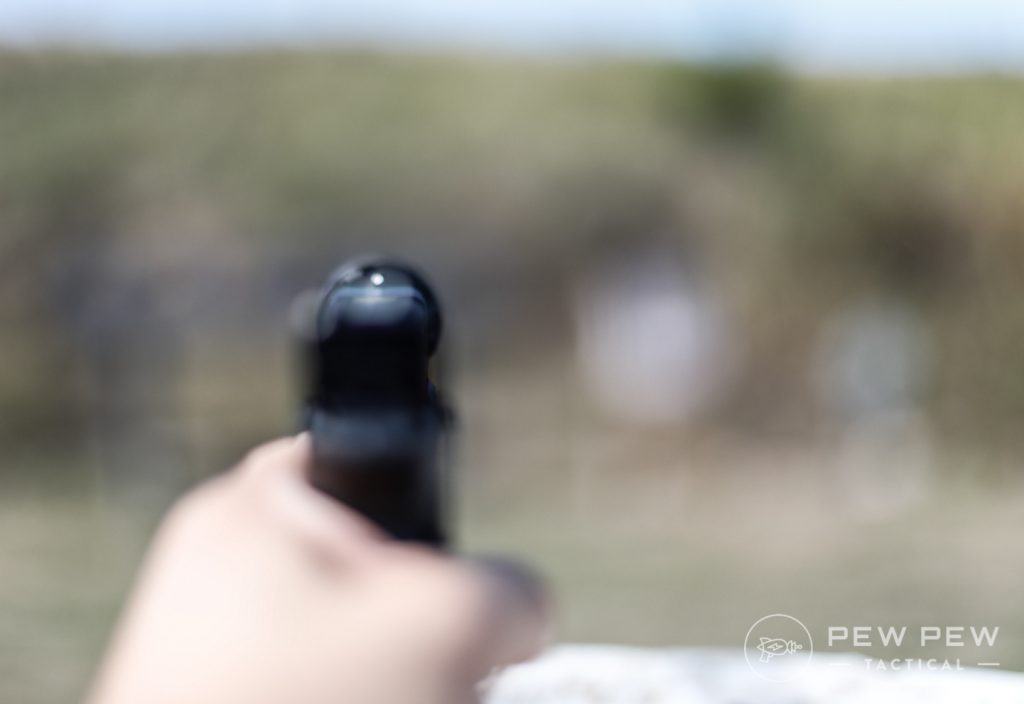 And for a gun like the G19, which was designed for concealed carry, you want sights that do a better job of attracting your attention than the OEM sights.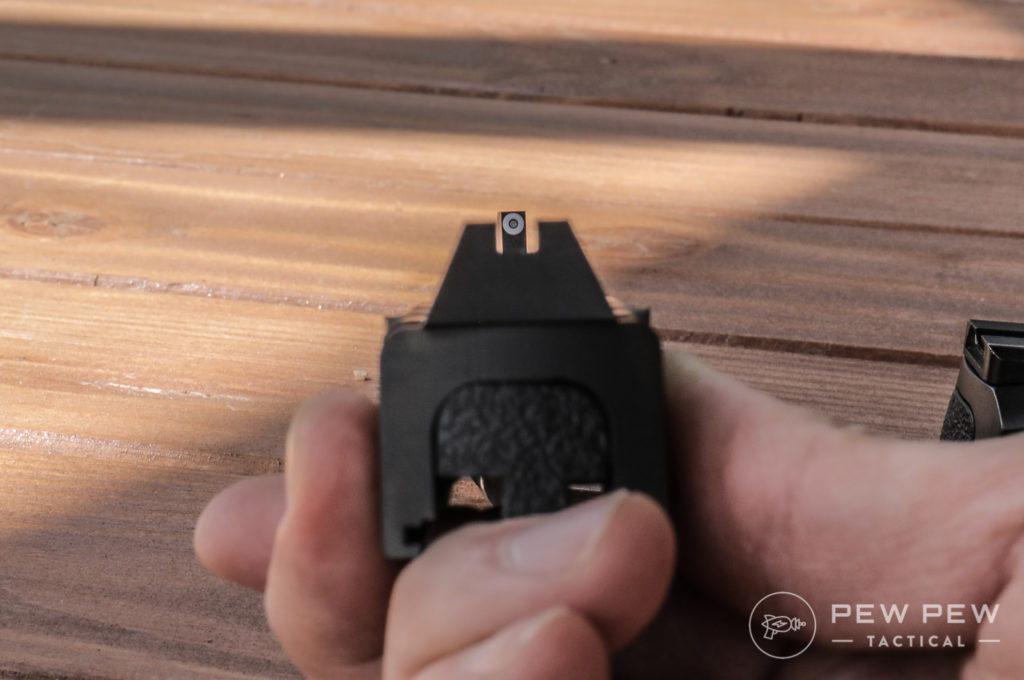 Today, we're looking at some sights that will turn your compact pistol into a concealed carry masterpiece.
Table of Contents
Loading...
Summary of Our Top Picks
Best Glock 19 Sights
1. Trijicon HD XR Night Sight Set
Trijicon's HD XR Night Sight set aims to maximize durability and target acquisition through its illuminated design, which is set up to immediately draw your eye to the front post.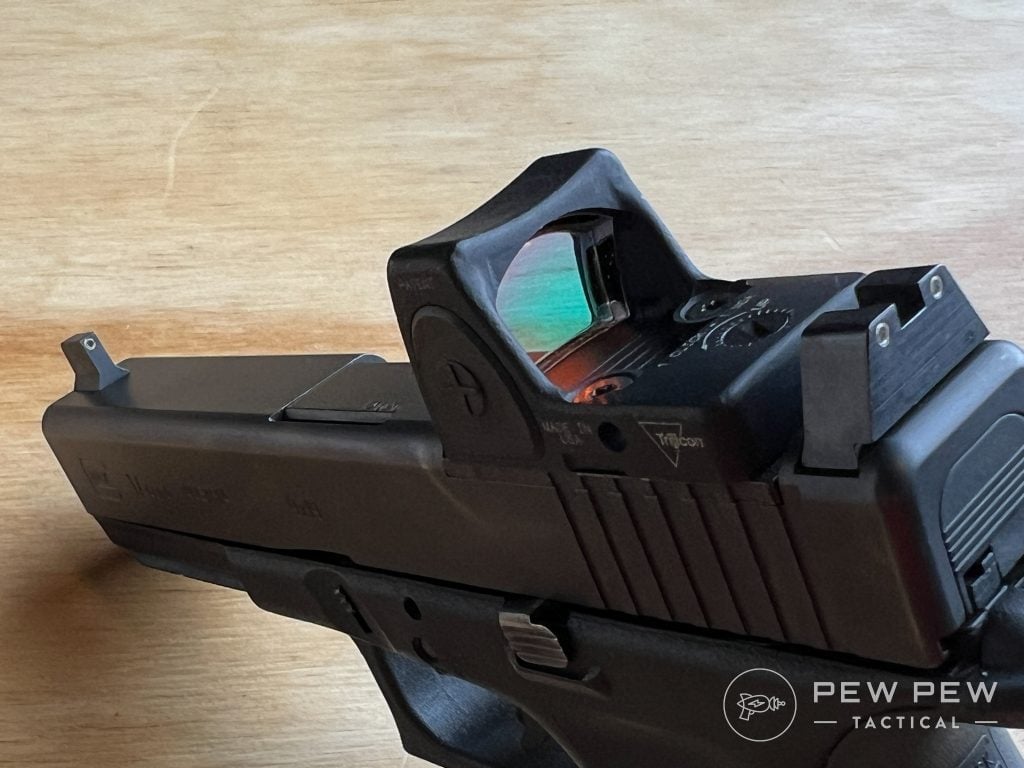 Unlike some of the other night-sight sets out there, the HD XR is heavy-duty and able to withstand repetitive drawing without wearing down. Also, sturdy aluminum cylinders built into the sight help protect the tritium-phosphor lamps from any damage that could happen while operating your gun.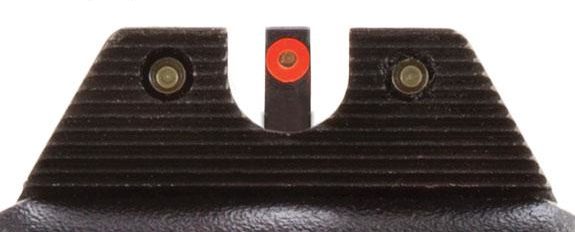 Another great feature about the HD XR, which sets it apart from some of Trijicon's other iron sights, is the narrow front post, which is .022 inches thinner than other sights. While this doesn't seem like a major change, it does help with making target acquisition faster by improving the shooter's field of view.
In terms of functionality, the HD XR does everything that iron sights are supposed to do and then some.
Most Durable
147
at Brownells
Prices accurate at time of writing
Prices accurate at time of writing
Zeroing in on your target is as simple as lighting up the front dot between the two rear dots, which is made easier thanks to the brightly colored lamps built into the sight.
This attention-grabbing design makes it less likely for you to overlook the sights in a high-stress situation where your adrenaline's pumping and you don't have time to think before you react.
What do you think of the Trijicon? Rate them below!
2. DXT2 Big Dot
If you want to break away from the standard 3-dot sight picture, the DXT2 Big Dot is a great option. As the name makes it sound — you use a big dot and set it on top of a vertical line, basically aiming using a lowercase "i."
Best non-3 Dot Setup
124
at Optics Planet
Prices accurate at time of writing
Prices accurate at time of writing
For some, this can be much faster and more intuitive than trying to align 3-dots and check for spacing on either side.
Combined with the fact that these are Tritium night sights and are always visible, the DXT2 has some major pluses going for it.
And you get to pick from Orange or Yellow!
3. TRUGLO Tritium Sights
One of the most cost-effective options is the TRUGLO Tritium Sights.
Simple and to the point with inner tritium and nice visible white outlines.
Most affordable
56
at Amazon
Prices accurate at time of writing
Prices accurate at time of writing
If you're looking for a no-muss, no-fuss wallet-friendly option, this is what you want.
4. XS RAM Night Sight
Big, Tritium Night Sights, 3-dot system — the XS RAM Night Sights are simple but very effective. There isn't much to say about these since they are fairly straightforward, but that doesn't mean they aren't awesome.
These are some of our favorites.
One of the best-hidden features is what they call their Ember Glow Dot Technology. This is a cool set of words to mean that the front sight glows brighter than the rear.
104
at Brownells
Prices accurate at time of writing
Prices accurate at time of writing
A brighter front sight really helps draw your eye to it and keeps you focused on where you should be, and assists in accurate, fast shots while in less-than-ideal lighting conditions.
Add in a 10-year warranty and rock-solid construction, and the XS RAM speaks for itself.
5. Night Fision
Got a suppressor, RMR, or want a super easy-to-see orange front sight? Check out the to the Night Fision.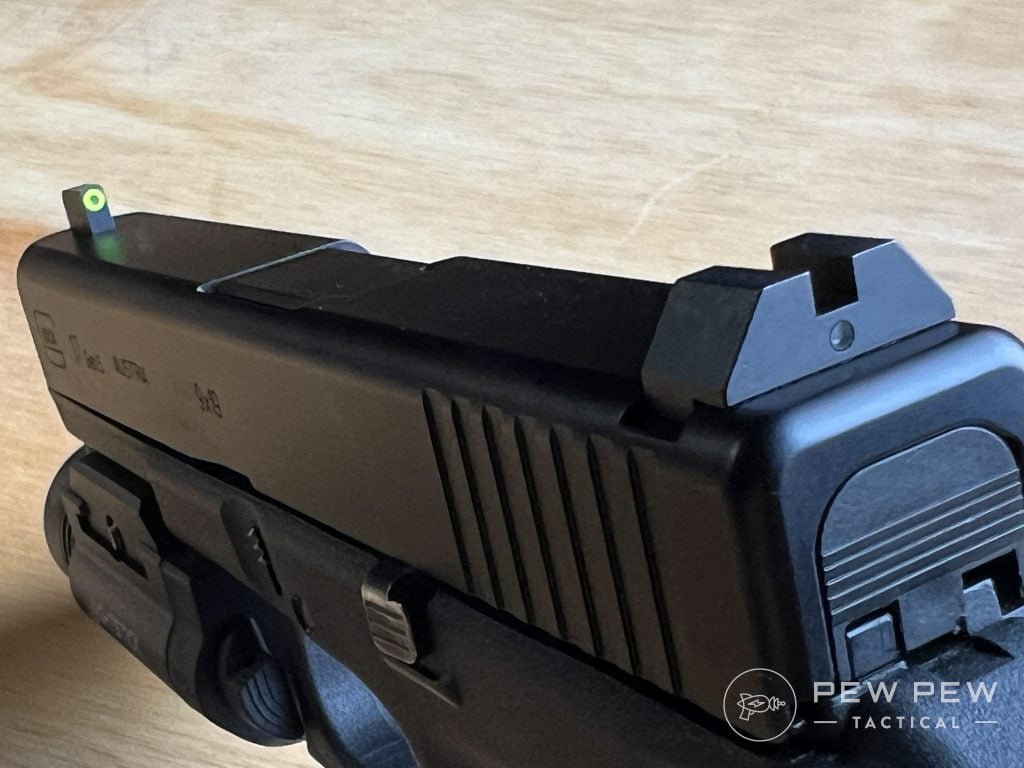 They claim to have the brightest tritium available and have been making compasses for the military for years using the same material.
Best Suppressor Height Sights
97
at OpticsPlanet
Prices accurate at time of writing
Prices accurate at time of writing
I got my hands on one in suppressor height that is super easy to acquire in the daytime and lights up bright in the dark.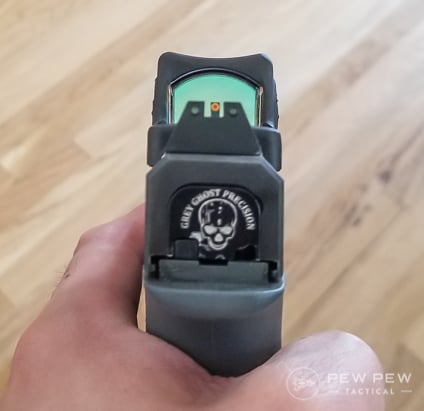 Also co-witnesses with my Trijicon RMR, so I'm a happy camper.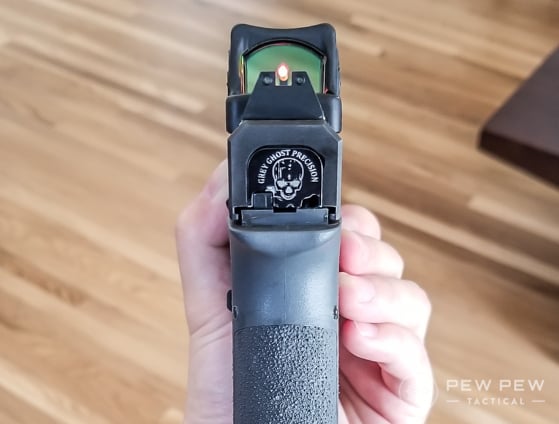 Honorable Mentions
AmeriGlo Fiber Optic Sight: The most cost-efficient way to venture into fiber optics…note only the front is fiber optic but still great on a budget.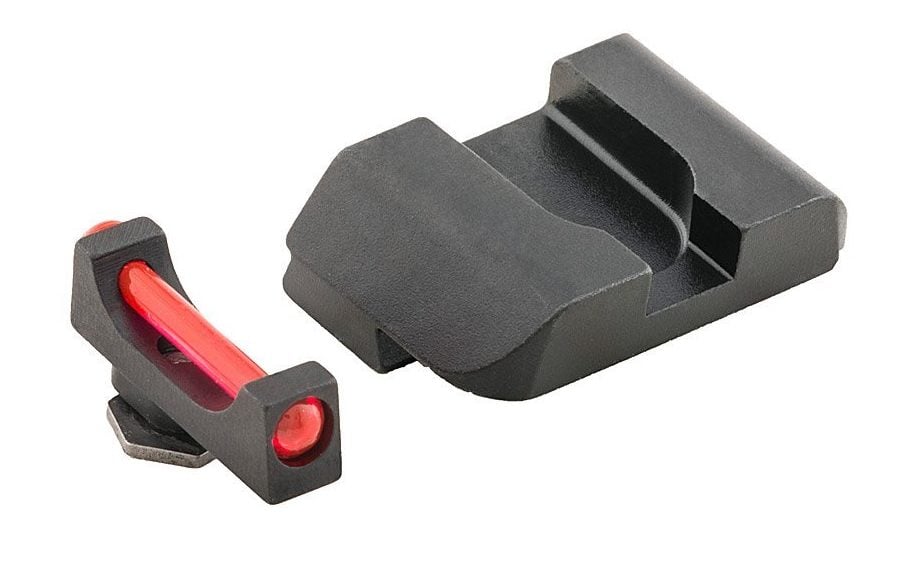 TruGlo TFX: Tritium AND fiber optic for the best of both worlds.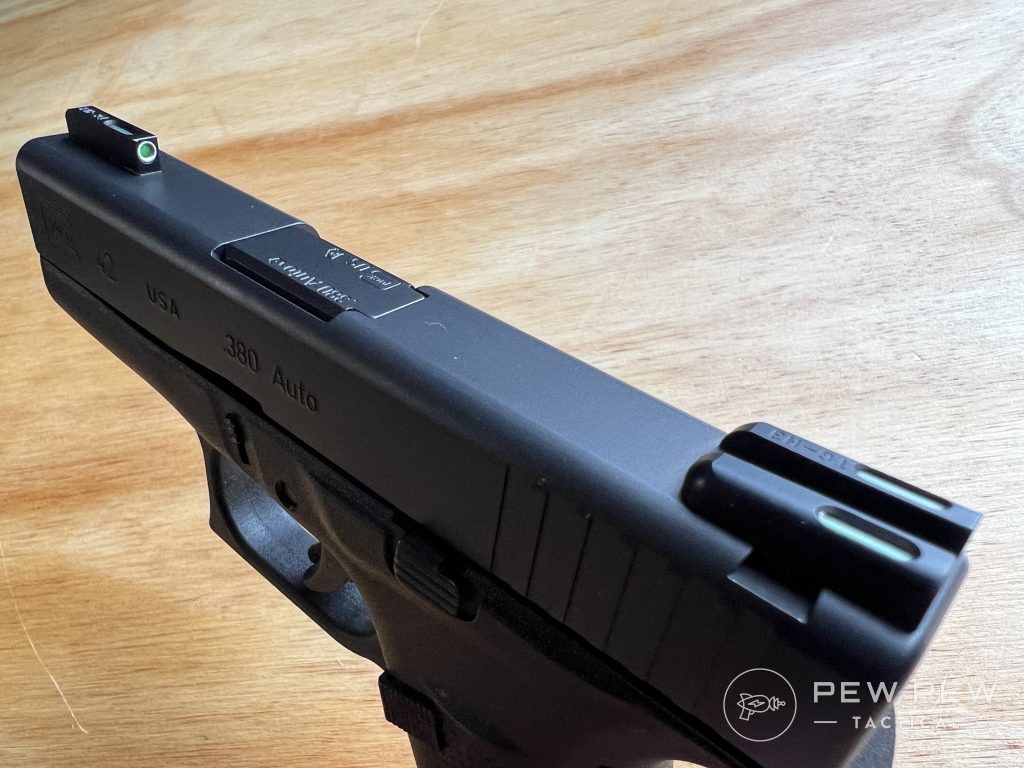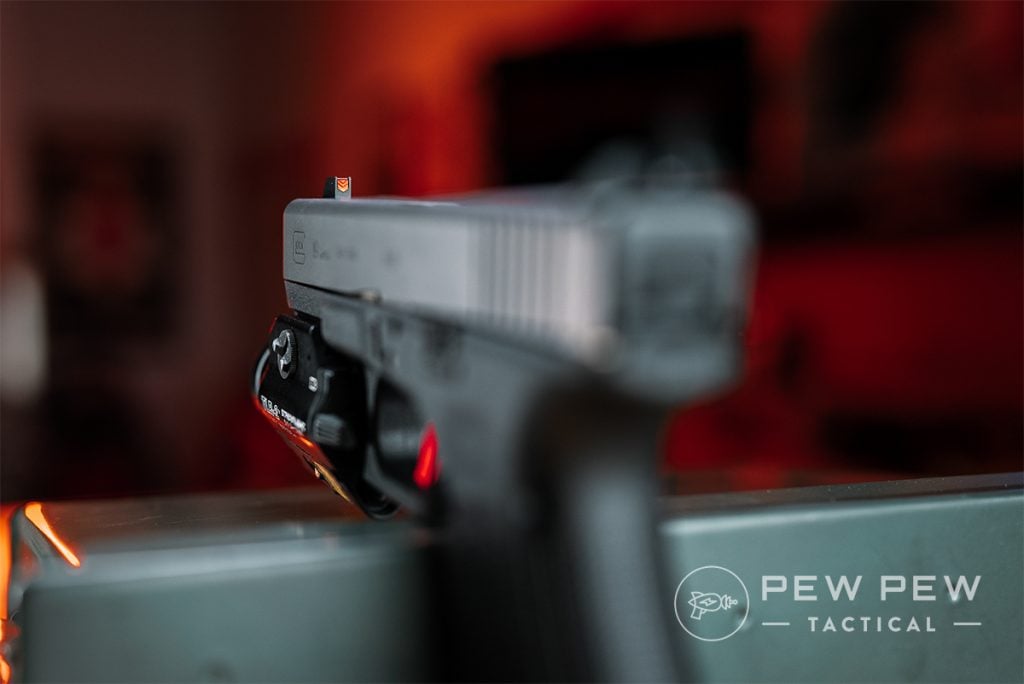 You'll notice the serrations and matte finish are intentional, designed to eliminate glare. The angles have been laid out in in a manner intended to draw the eye forward.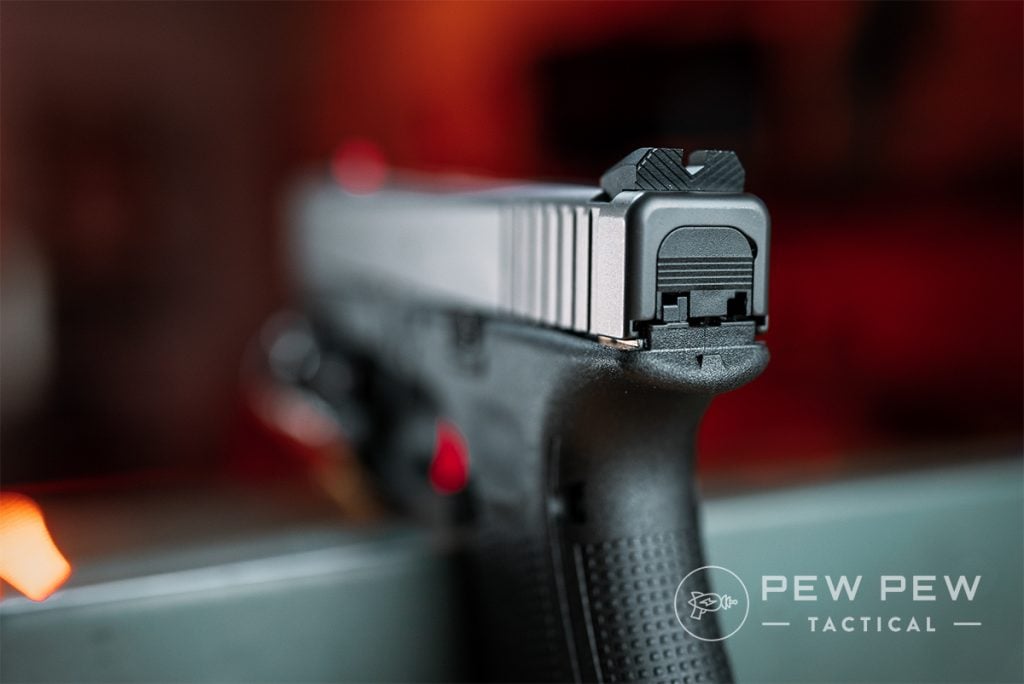 Does Color Really Matter?
Bright, illuminated sights are better than your standard iron sights for the following reasons:
They do a better job of attracting your eyes to the front sight, which is easy for the untrained shooter to forget to do in a high-adrenaline situation.

These make it easier to see the target in a low-light setting.

Colors help prevent your sights from becoming hardily visible in low light.
But does it matter which color you choose?
Some people claim that bright green is proven to attract your eye quicker than any other color.
But in my experience, it's the brightness that draws my eye to the front sight – not the color. For me, it doesn't matter what color my sights are as long as they're bright enough to capture my attention when I'm aiming.
With that said, some people who use Trijicon sights like to have contrasting colors for their rear and front sights. Their rear sights might illuminate orange, whereas their front sight has a bright green dot.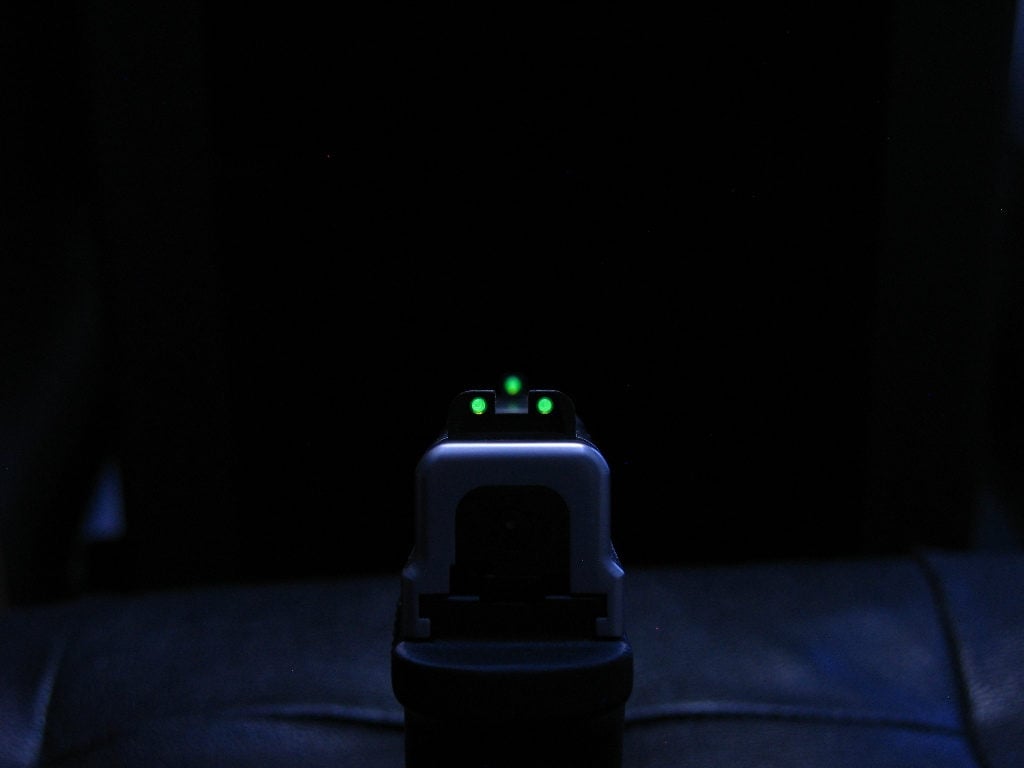 The idea behind this is that the contrasting colors make it more likely for the shooter to focus on the front dot in the middle since it's a different color than the rest. Whether that works or not depends on the person.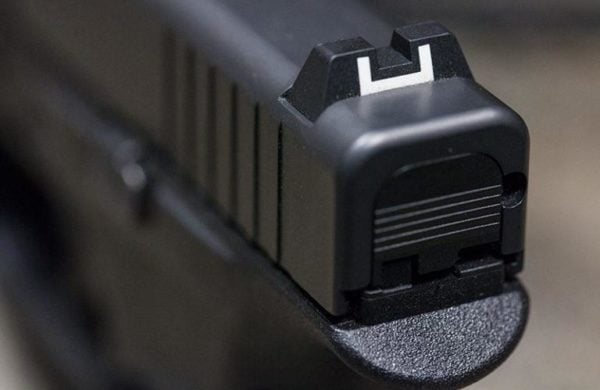 Installation
Glock sights come on and off pretty easily…check out How to Install Glock Sights Without a Sight Tool.
But for those that still want a tool (if you have other handguns besides Glock), take a look at our round-up of the Best Sight Pusher Tools.
Final Thoughts
Night sights can make a world of difference for Glock users who want to ditch OEM sights for something better.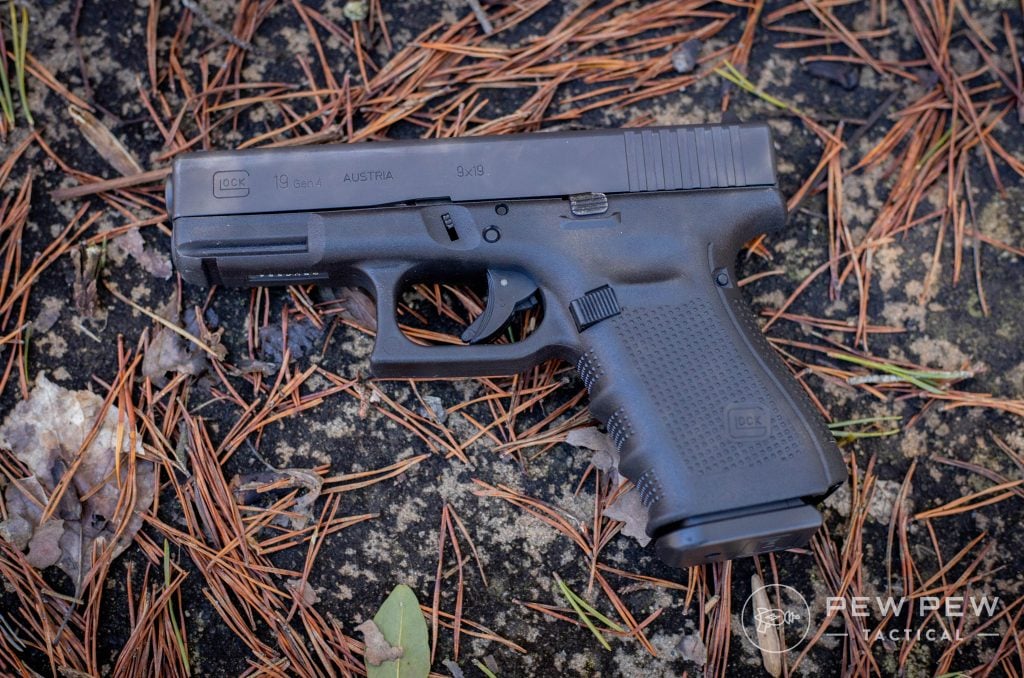 Whether you want sights to see over your suppressor or just want to add some color to make aiming easier, these recommendations will help you get on target.
What night sights do you run? Let us know in the comments below! Need more parts for your Glock? Check out the Best Glock Upgrades for more inspiration.