A Glock is simply one of the most balanced pistols out there.
You know exactly what you're getting when you purchase one — a dependable weapon that's easy to shoot with a familiar boxy, plastic feel.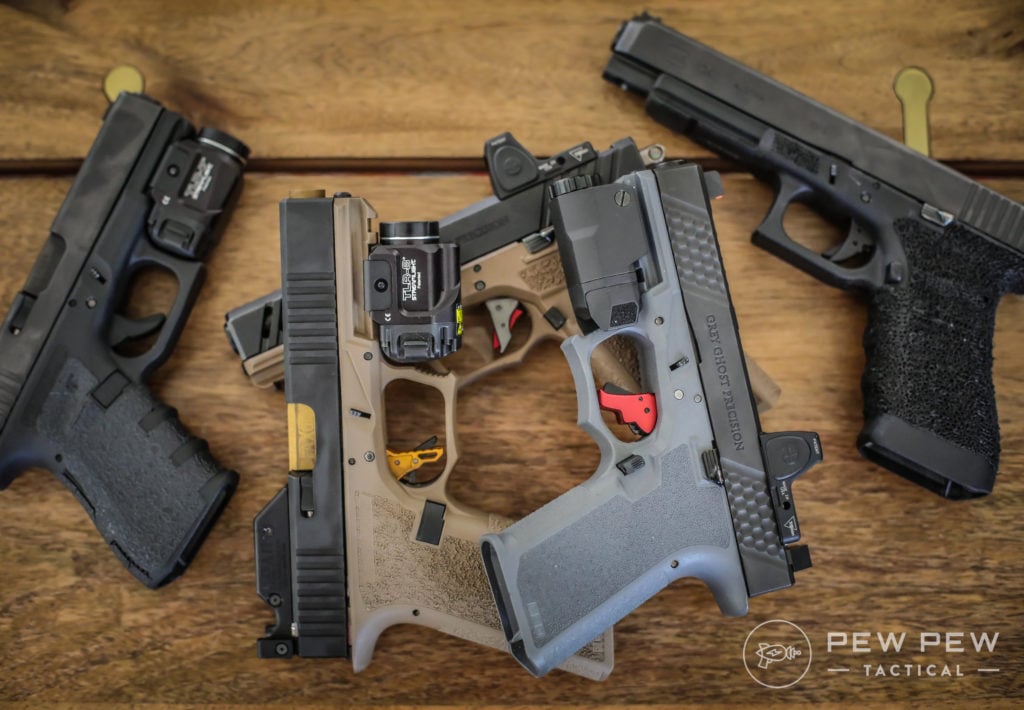 Yes, Glocks attract almost as many haters as they do diehard followers. But they're good guns…especially if you're a noob looking to get comfortable shooting. Not to mention, Glocks are highly customizable thanks to a robust aftermarket.
One of the easiest upgrades to start with is the barrel.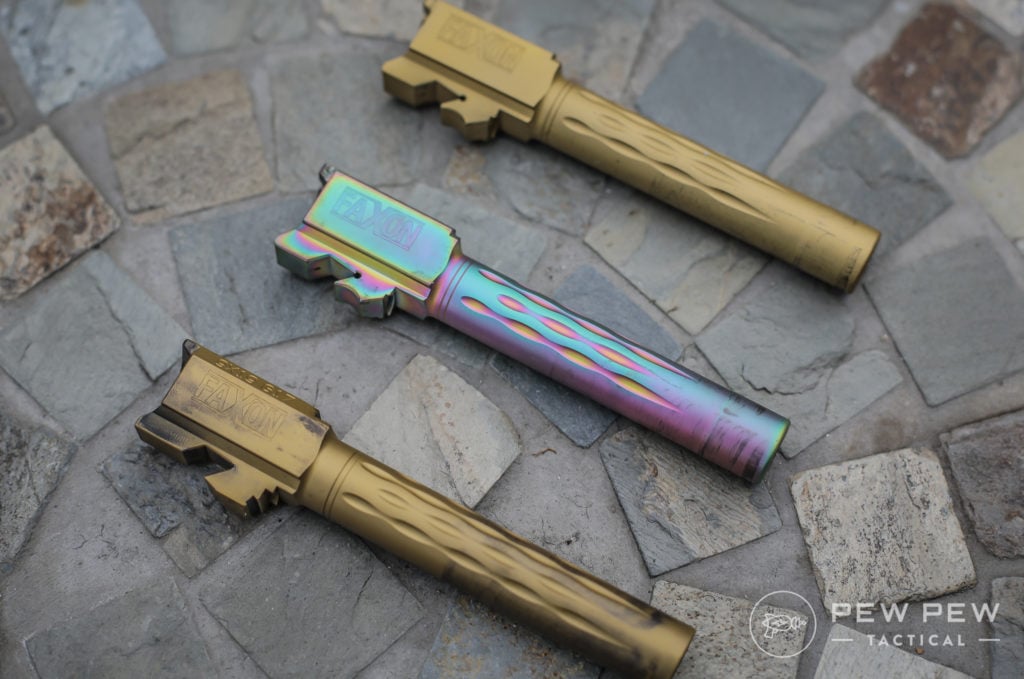 So, today we'll walk through why you might want to swap out your stock Glock barrel for something a little flashier and run through some of our favorite Glock barrels.
By the end, you'll know what companies to head to if you want to add a little more pizazz to your Glock pistol.
Summary of Our Top Picks
Table of Contents
Loading...
Why Get a Replacement Barrel?
Since Glocks are known for their unparalleled quality, the idea of spending money on an aftermarket barrel might seem strange.
More often than not, people interested in replacement barrels for their Glock want competition-grade barrels that can help increase accuracy when squeezing off rounds.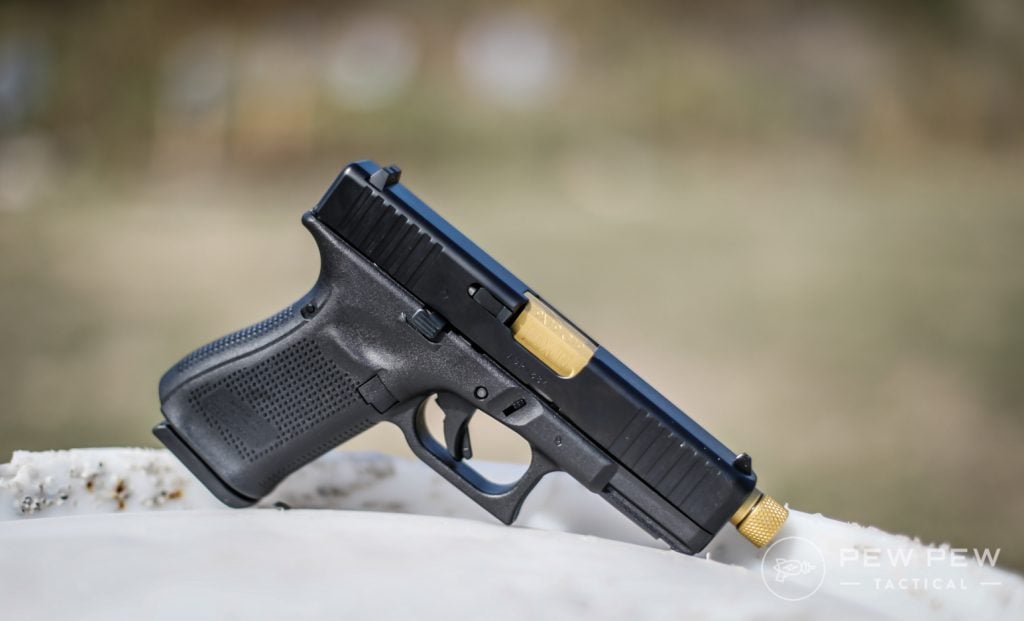 Many competitive shooters swear by these match-grade aftermarket Glock barrels when using premium ammunition.
Another reason why some people opt for an aftermarket barrel is barrel threading for compensators or suppressors.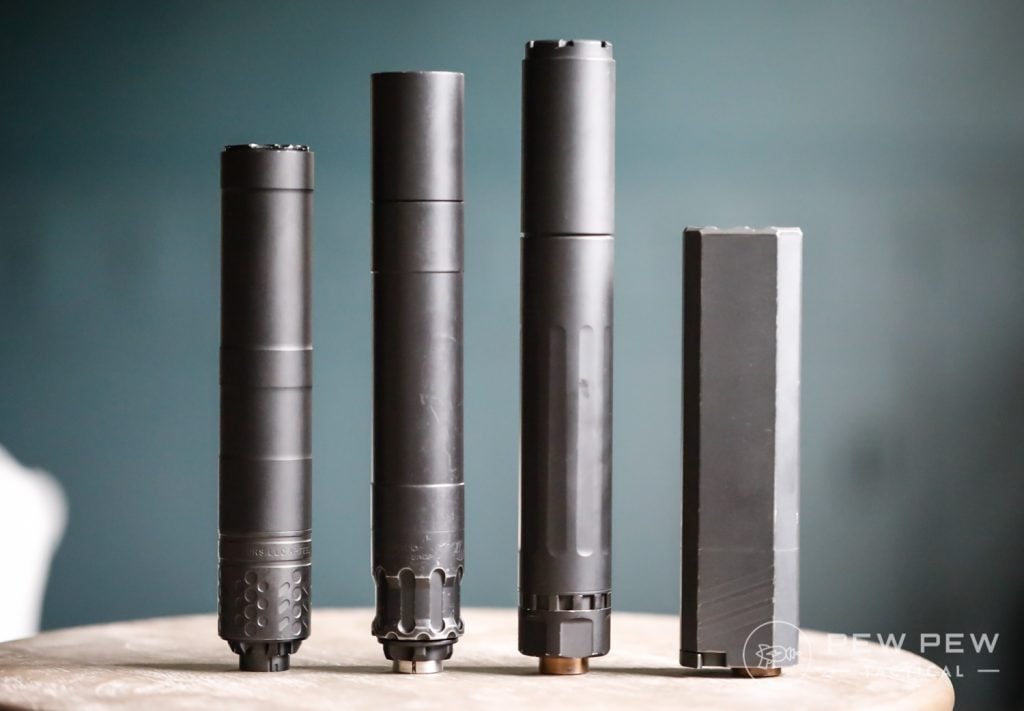 With that said, let's take a look at some popular aftermarket barrels…
Best Aftermarket Glock Barrels
1. Faxon
Faxon's AR-15 barrels, handguards, and bolt carrier groups have been impressing us for a while.
And their Glock barrels are no exception.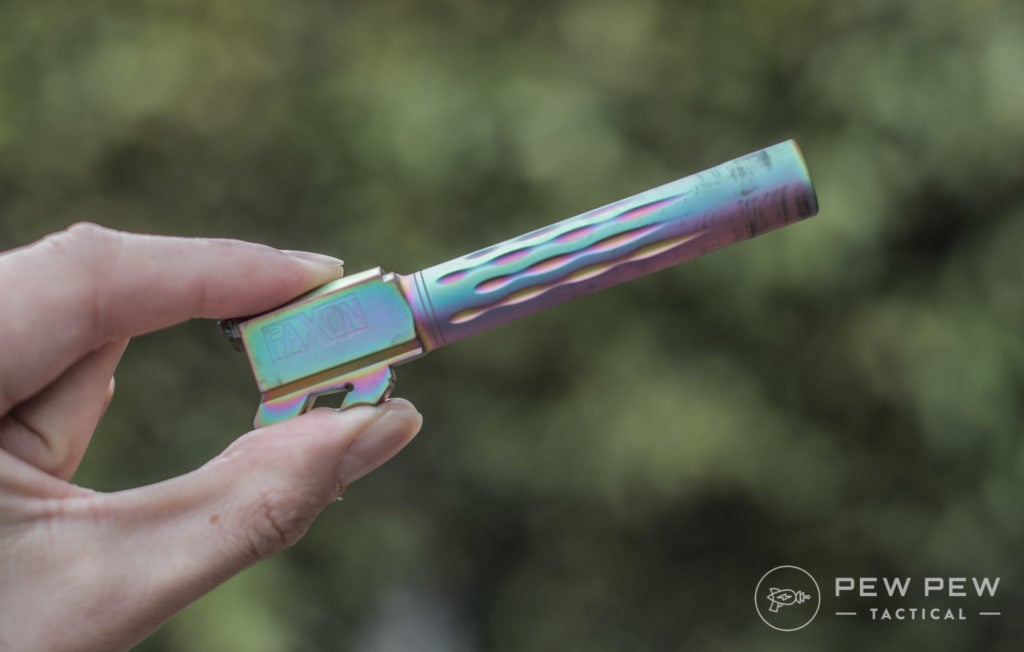 Their accurate and offer multiple coatings so you can get the look you want.
In short, we highly recommend them.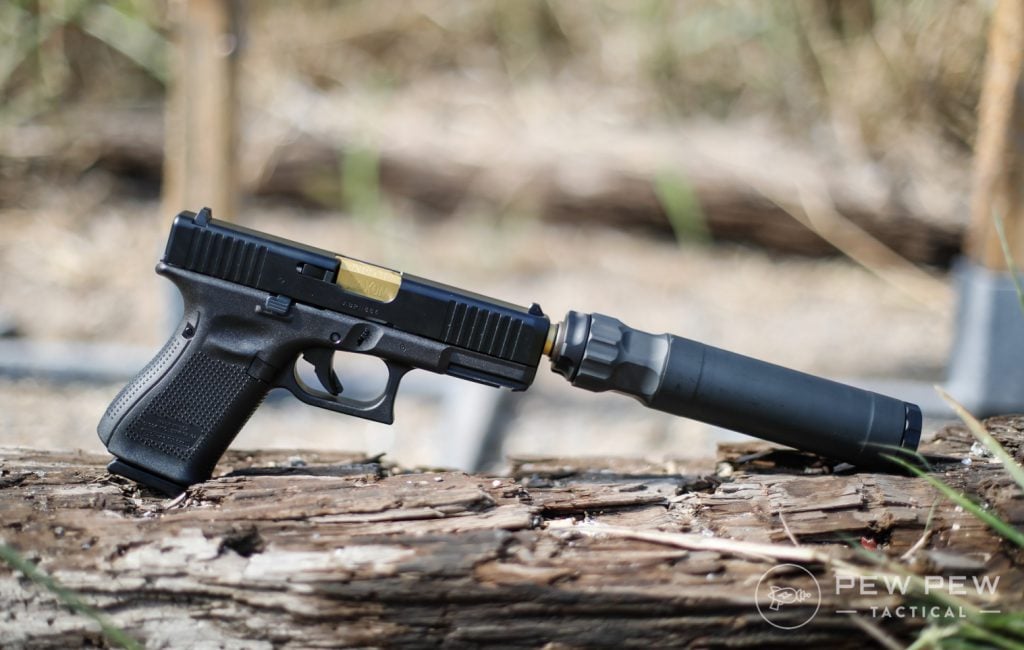 See it in action here:
To read more on our experiences with Faxon's Glock barrels, check out our full review.
179
at Faxon Firearms
Prices accurate at time of writing
Prices accurate at time of writing
2. Grey Ghost Precision
Grey Ghost Precision is another company that is well-known for its awesome aftermarket goods.

We've tested out a few of their products, a Glock barrel included, and really liked what Grey Ghost offered.
Bottom line…the barrel we tried was awesome.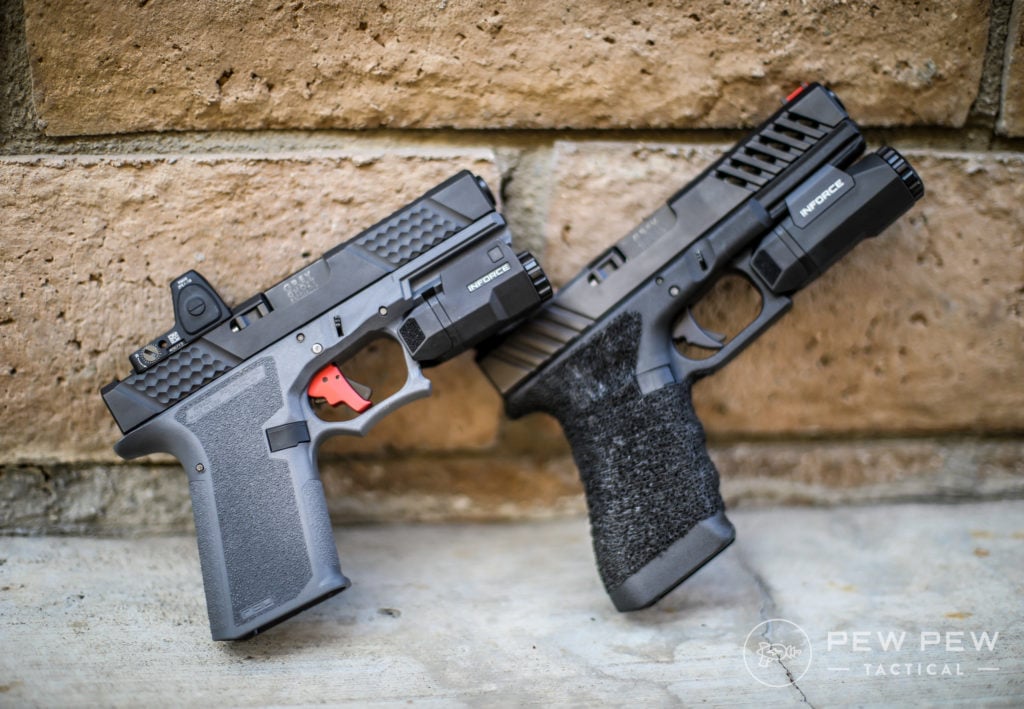 One of the best things about Grey Ghost is the number of options. Whether you want a threaded or non-threaded model or want to upgrade your slide as well…you can probably find what you're looking for. Grey Ghost has options for both the Glock G19 and G17 too!
Make sure to dive further into their offerings in our full review of a GGP slide and barrel combo.
Best Bang for Your Buck
143
at OpticsPlanet
Prices accurate at time of writing
Prices accurate at time of writing
What do you think of Grey Ghost Precision barrels? Rate them below.
3. Lone Wolf
Lone Wolf has earned the reputation of being one of the leading manufacturer of aftermarket Glock accessories in the industry.
You want to completely rebuild your Glock? Yeah, they can help with that.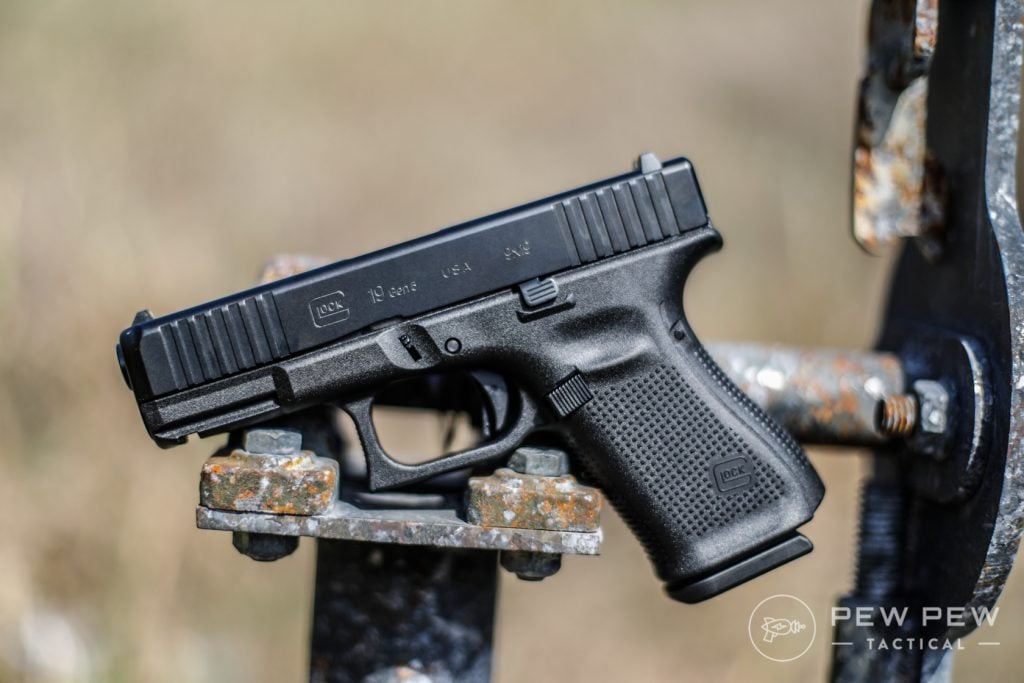 While it should come as no surprise that Lone Wolf makes their own Glock barrels as well, you might be interested to know that they don't just produce OEM replicas.
They also make completely unique barrels that stand out from their factory counterparts.
Lone Wolf's line of Alpha Wolf barrels lets the shooter have more control over their gun's operation.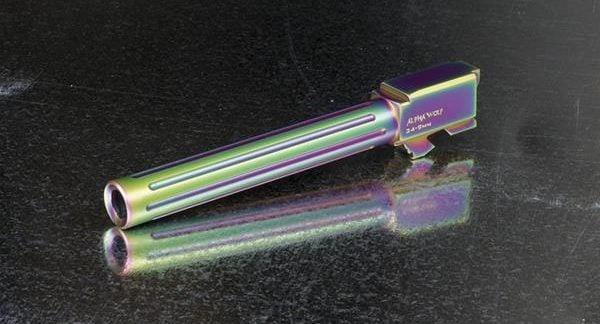 One of the chief differences between Alpha Wolf and Glock OEM barrels is the option of barrel threading, which is something that Glock simply doesn't do.
And if you're planning on mounting a suppressor, you need a threaded barrel.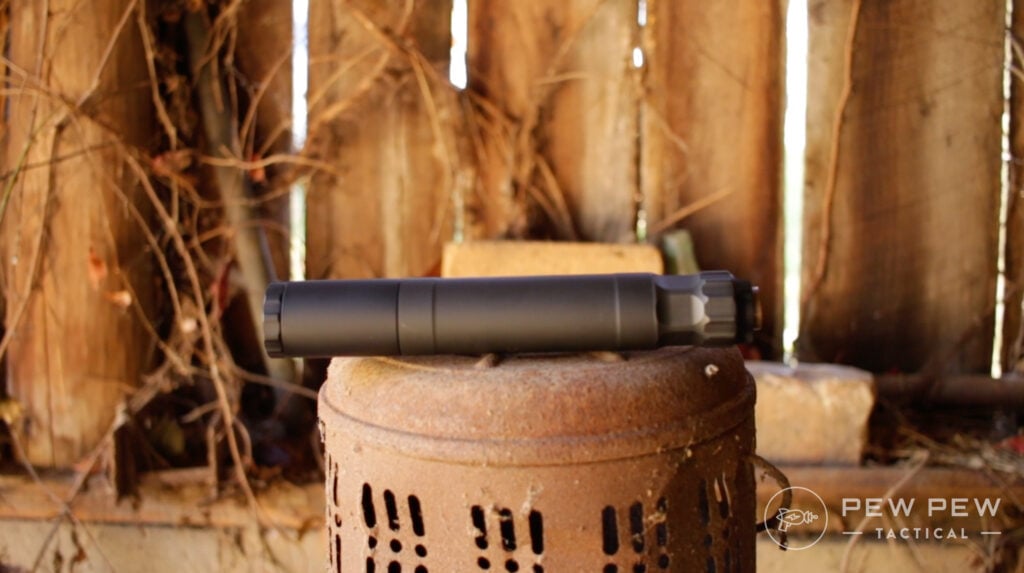 Lone Wolf's barrels also ditch the hex/polygonal rifling for traditional rifling.
Lone Wolf also has a number of barrels that convert various Glock models from one caliber to another.
These make it easy to turn your Glock G35 from a .40 S&W chambering into a 9mm or .357 Sig.
Best Threaded Option
121
at OpticsPlanet
Prices accurate at time of writing
Prices accurate at time of writing
4. KKM Precision
KKM is one of the leading manufacturers of match-grade drop-in Glock barrels.
Designed for competition shooting, KKM's barrels are a popular choice for Glock owners looking to gain a competitive edge with their accuracy.
Additionally, KKM barrels are also great for shooting non-jacketed bullets as well — perfect for anyone who has a surplus of lead ammo they'd like to get rid of.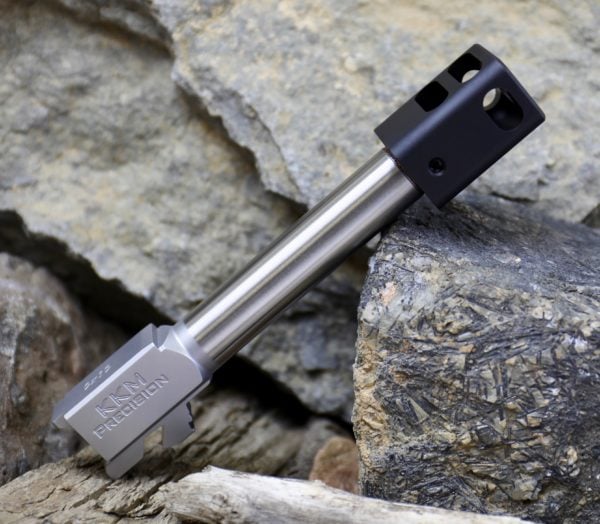 You'll find that a large portion of the Glock owners shooting with KKM barrels belong to 3-Gun crowds.
This is because KKM barrels are known to improve accuracy thanks to their button rifling which irons the rifling pattern into the barrel rather than cuts it.
That, and the fact that KKM barrels increase tightness in the chamber is said to give competitive shooters a slight advantage over OEM barrels.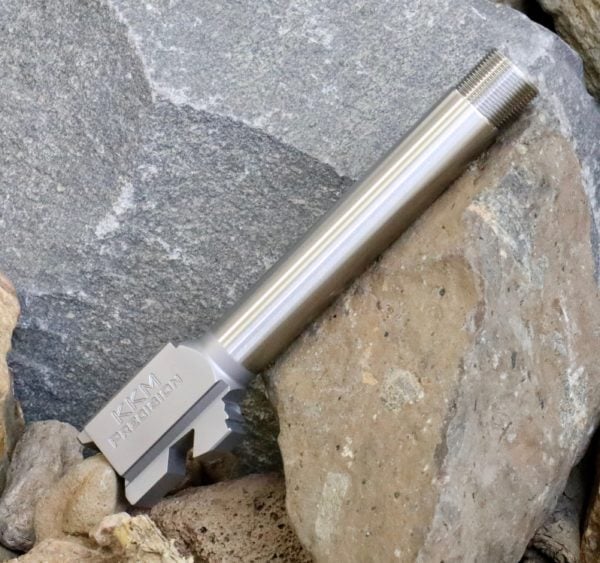 While the KKM barrels might be overkill for a standard home defense setup, if you're trying to improve your accuracy in a competitive setting using high-quality loads, KKM can do wonders for your grouping.
225
at KKM Precision
Prices accurate at time of writing
Prices accurate at time of writing
5. Zev Technologies
If you know a thing or two about modding Glocks, chances are you're already familiar with Zev.
This company makes some of the coolest slides and most responsive triggers for Glock models.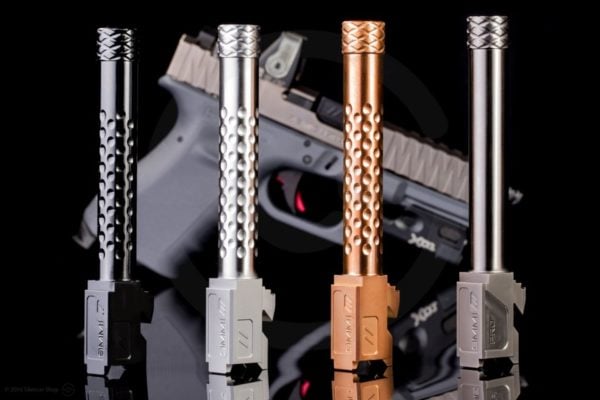 Zev barrels don't just come in pretty colors…they're also made with match-grade steel that's resilient and withstands excessive pressure from shooting with a suppressor.
Many also come with the option of threading as well, making it simple to mount a suppressor if you've got one.
The durability that comes with the pre-hardened stainless steel barrel offers improved resistance against friction and corrosion.
And as an added bonus, all of Zev's barrels are drop-in barrels, so you don't need any gunsmithing expertise when swapping out your OEM barrel.
Most Versatile
255
at Brownells
Prices accurate at time of writing
Prices accurate at time of writing
6. Killer Innovations
Looking for a precise barrel? Well, Killer Innovations looks to offer just that.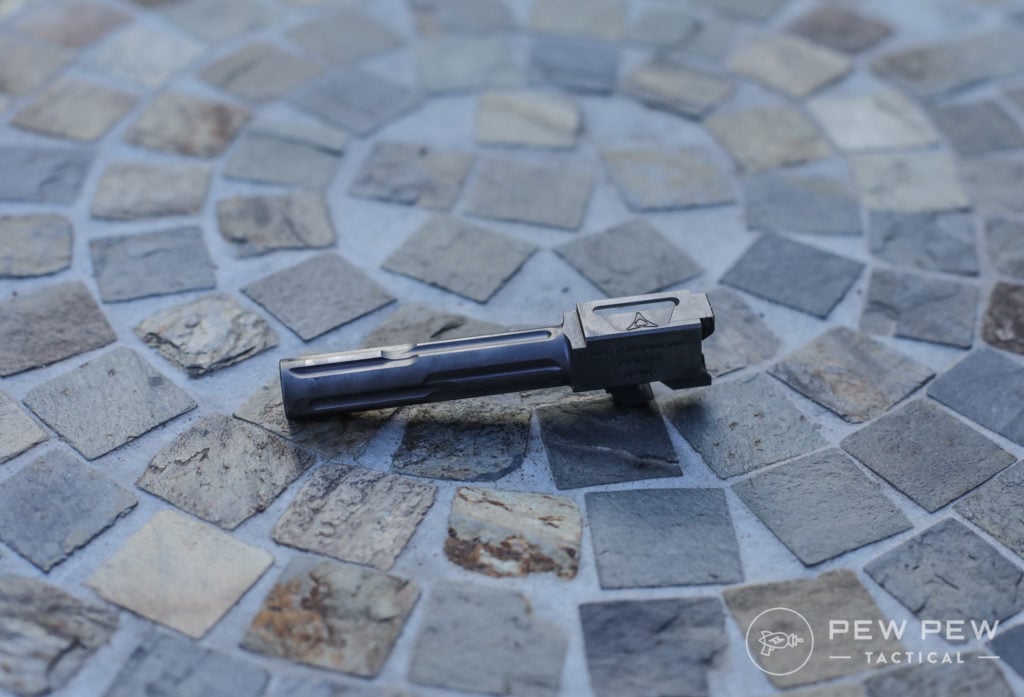 Killer Innovations claim to fame is their single point cutting system for their rifling which is more precise.
We ran in through a couple builds and also shot different types of ammo at 10-yards.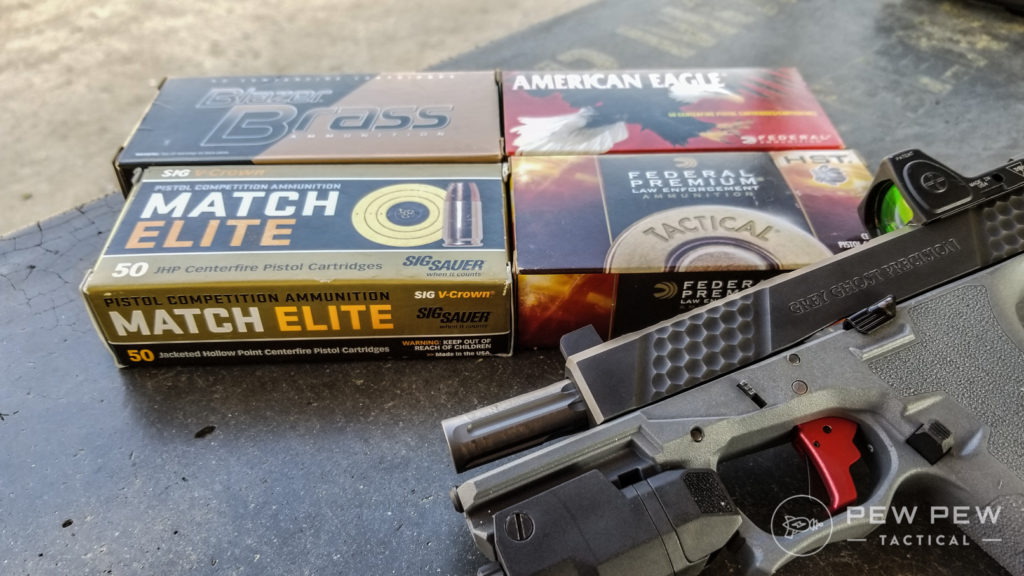 Its results were good for the compact G19 barrel and frame!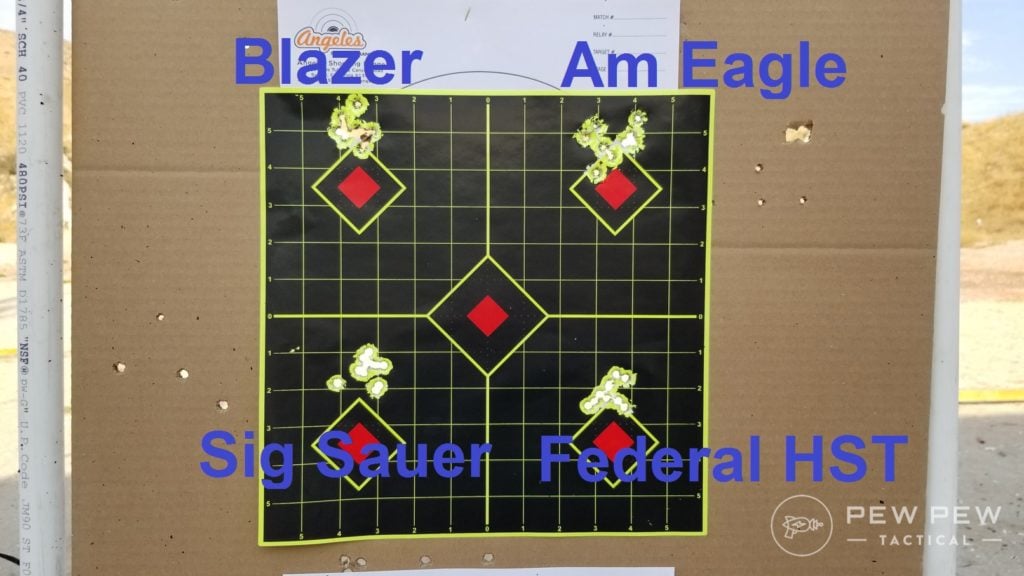 Check it out if you like a different pattern of the exposed barrel…and if you value accuracy above all.
Best High-End
219
at OpticsPlanet
Prices accurate at time of writing
Prices accurate at time of writing
7. Tyrant Designs Glock Barrel
Tyrant makes a whole bunch of Glock accessories and recently added barrels to the lineup. Suitable for the G19, G19X, and G45, they come in black or gold and are for Gens 3-5.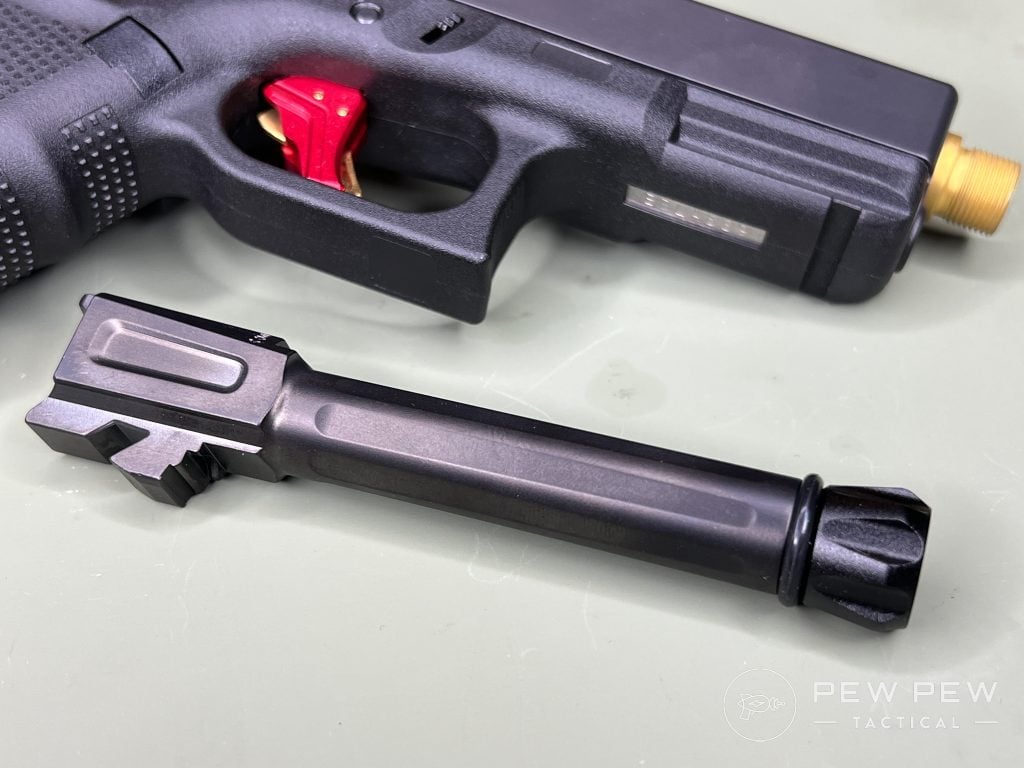 These barrels feature symmetric fluting for heat dissipation as well as deep crowning for increased bullet stability. Threaded options come with a 1/2-28 thread pitch pattern to fit most suppressor options.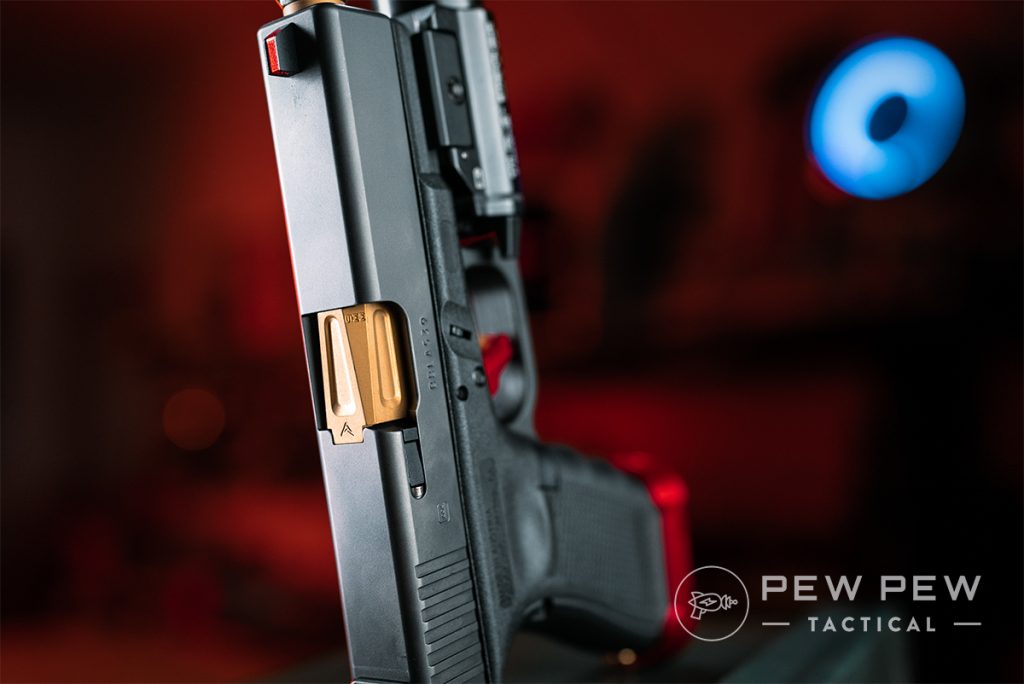 Tyrant included a 1 in 10 twist rate for the barrels as well. Forged from 416R stainless steel, they are then coated with gold TinNitride or a black DLC finish.
169
at Tyrant Designs
Prices accurate at time of writing
Prices accurate at time of writing
Final Thoughts
Glock markets itself as perfection straight out of the box. But that doesn't mean that you can't take an already decent design and tweak it to suit your sensibilities!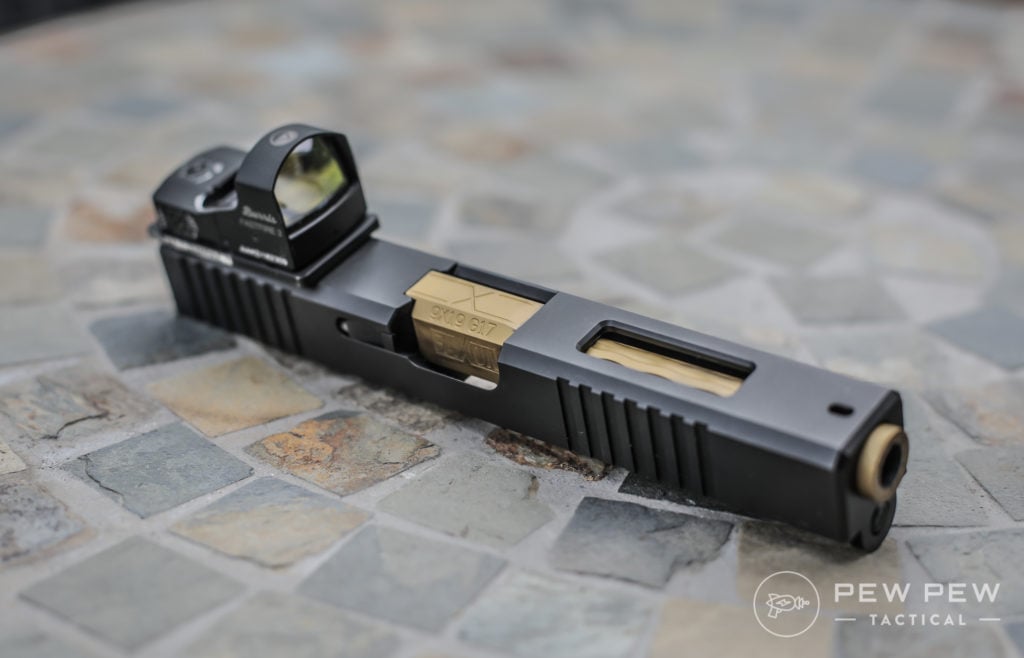 Switching out the barrel is just one of many things you can do to make your Glock truly one of a kind.
What's your favorite Glock barrel? Let us know in the comments below. Pair up your new barrel with one of our favs in Best Glock Slides. Or if you want to swap out even more stuff…check out our Best Glock Upgrades.