There are a lot of contenders out there for the title of favorite modular pistol, but one tends to shine slightly above the others — the Sig Sauer P320.
At its core, the P320 is a fire control unit — basically an AR lower receiver.
With this in mind, you can remove the FCU and change it to and from a variety of different size grip modules, slides, barrels, calibers, and more. It's like Legos for grown-ups!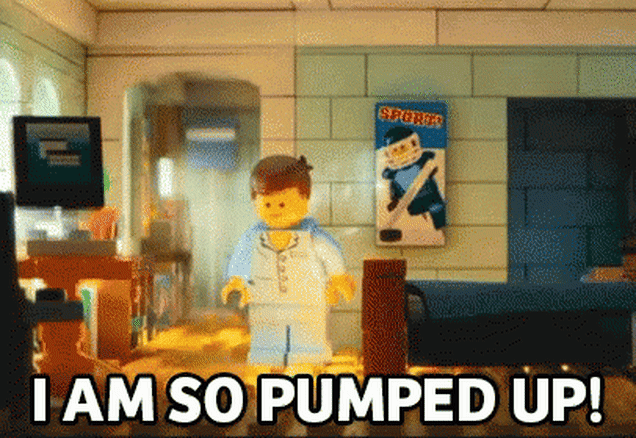 The Sig Sauer P320 can be any gun you need it to be. This firearm's modular nature has, of course, given us a massive market for upgrading and tuning this gun… which can be dizzying.
Worry not! We gathered a few of our favorite upgrades and hit the ground running.
And you'll need to know how to field-strip your P320 if you want to upgrade it…check out our video:
Summary of Our Top Picks
Why You Should Trust Us
I am an NRA-certified instructor and also concealed carry trainer out of Florida. I served as a Marine infantryman in my prior life, so I've had plenty of time behind guns.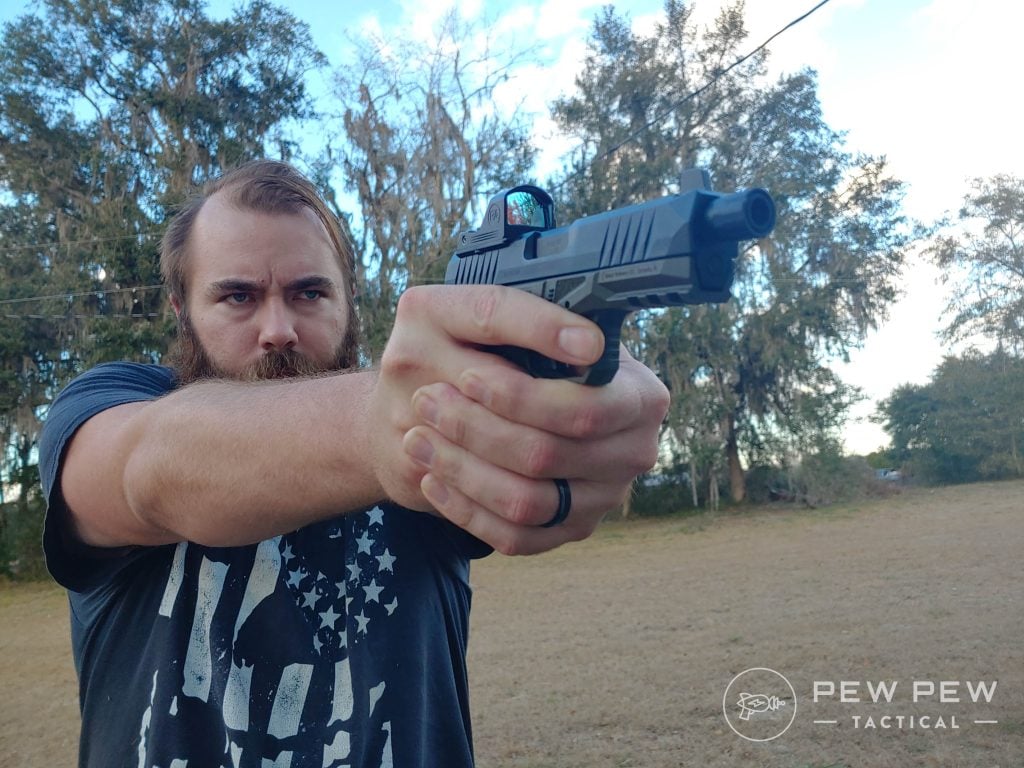 Between instructing, serving in the military, and testing and evaluating firearms over the years, I've come to learn a thing or two about pistols and upgrades.
But let's dig in more and talk about the best upgrades for your P320!
Best Upgrades for the Sig Sauer P320
1. Sig Sauer AXG & X Series Grip Modules
One of the best features of the Sig Sauer P320 is the fact the actual firearm portion is the internal chassis system, which is removable from the gun's frame. The frame, or grip module, is not considered a firearm.
The result is you can order entirely new grip modules without the need for an FFL.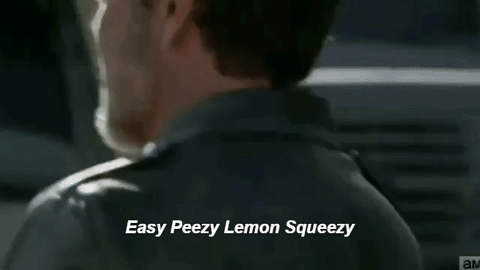 You can change the size of the gun by changing the grip module — you can also change the entire look of your weapon.
Two examples of this include the AXG and the X Series grip modules.
AXG Module
The AXG grip modules take what's supposed to be a polymer and make it metal. These metal frame grip modules up the weight but provide a wonderful combination of ergonomics and comforting steel.
The AXG grip modules come in various finishes, including the classic and scorpion.
Sadly, they are a little expensive, but boy, oh boy, they are rather sweet to have to hold.
X-Series Modules
The X-Series Grip modules provide you with an awesome, ergonomic frame that certainly takes a step up from the standard module.
We get a more aggressive grip texture, a better beavertail, and a higher trigger guard undercut, all at a very low price point.
$40, and you can make a significant upgrade to your stock standard P320 handgun.
2. Mirzon Grip Module
Maybe you want to take advantage of the easily swappable grip modules, but you want something that goes beyond what Sig offers as an OEM module. You also don't want an aftermarket take on an OEM module…you want something truly unique.
If that's the case, then the Mirzon Grip Module is for you. It differs from the OEM modules in quite a few different ways.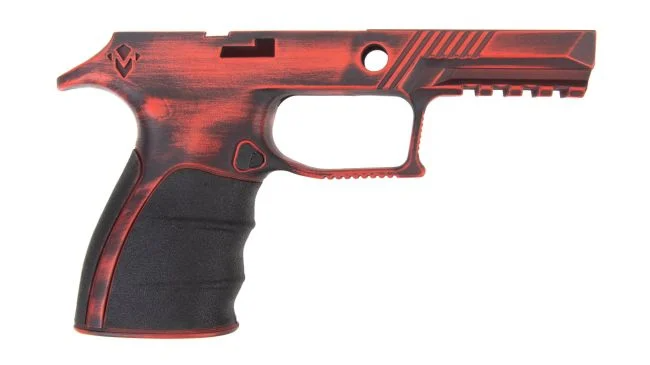 First, the grip features finger grooves and lots of people like finger grooves.
Backing those finger grooves is a series of over-molded rubber grip panels. Those panels are quite comfortable and add a hefty degree of grip texture to the module.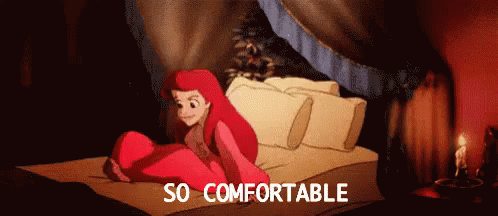 We also get a massive beavertail that allows the user to press against the beavertail for better control.
The Mirzon is compatible with the X-Five weight to help reduce recoil, as well as an optional safety notch. It has compatibility with Gen 1 and 2 takedown levers and X series magwells.
It's a good deal different than the OEM grip module and provides you with a truly handy dandy aftermarket grip module that does things differently.
3. Faxon Barrel
Faxon Firearms makes some slick gear and fascinating guns. They also produce some outstanding barrels, and if you are going to sink money in a better barrel, I'd buy the best.
Faxon has a multitude of different barrel options for the P320.
Of course, you have different lengths, but also a multitude of different finish options. This includes TiN-coated, rainbow coated, and of course, black.
The barrels also fluted in what Faxon calls their flame-fluted pattern. It gives the barrel a beautiful look overall. Not to mention, they have threaded options too!
These barrels are rock solid, well made, and a perfect upgrade for your Sig P320, especially if you want to add a muzzle device.
4. Griffin Armament Micro Carry Comp
Compensators on competition guns might be the standard, but they can be tricky on carry guns. If you don't want to add a ton of length to your gun, then I have an option for you.
You'll still need a threaded barrel, but the Griffin Armament Micro Carry Comp keeps things small.
It's hardly bigger than a thread protector but provides three mini ports to reduce recoil and muzzle climb.
Not as effective as a full-sized comp, but you'd be surprised by how much of a difference it makes. I equipped the Micro Carry Comp to my P365 and CZ P-10C, and it took some sting out of both guns.
It's an affordable upgrade that's easy to carry and downright cheap.
5. Springer Precision P320 Compensators
Another comp option I suggest is the Spring Precision model — for a few reasons.
First, they produce compensators for that goofy Sig M 13.5 x 1 LH thread twist. They also provide a standard Sig Compensator for the ½ x 28 threads.
The Springer Precision Open Compensator has three ports that allow for a significant level of muzzle rise reduction. It's also rated for 9mm +P and 9mm Major loads.
If you want to toss those powerhouse loads through your gun, you can, and the comp can take them.
This compensator is pretty long and isn't going to work great for any kind of concealed carry. It's made for competition guns, and that's where it is best suited.
It's also great if you want to have fun with your Sig P320 and experience very minimal recoil.
The Shorty is a single top port and two side ports. It's designed for standard 9mm ammunition and is better suited for a street carry gun.
The comp weighs only 0.852 ounces and will help reduce muzzle rise to make it easier to get stay target, round after round.
This tiny guy is plenty effective and is affordable for most owners.
6. Springer Magazine Extensions
Finding extended magazines for the P320 is kind of a pain.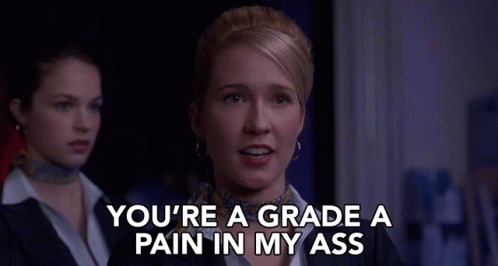 I own a PCC that takes P320 magazines, and being stuck with 21-round magazines is a hassle. If you compete in various classes of competition shooting, you might just want a longer mag to lessen your reloading needs.
Regardless of why you want extra rounds in your Sig, you should have the means to get them. If you can't find the magazines, you can find the magazine extensions.
Springer Precision machines a series of magazine extensions that allow you to expand your magazine sizes at will.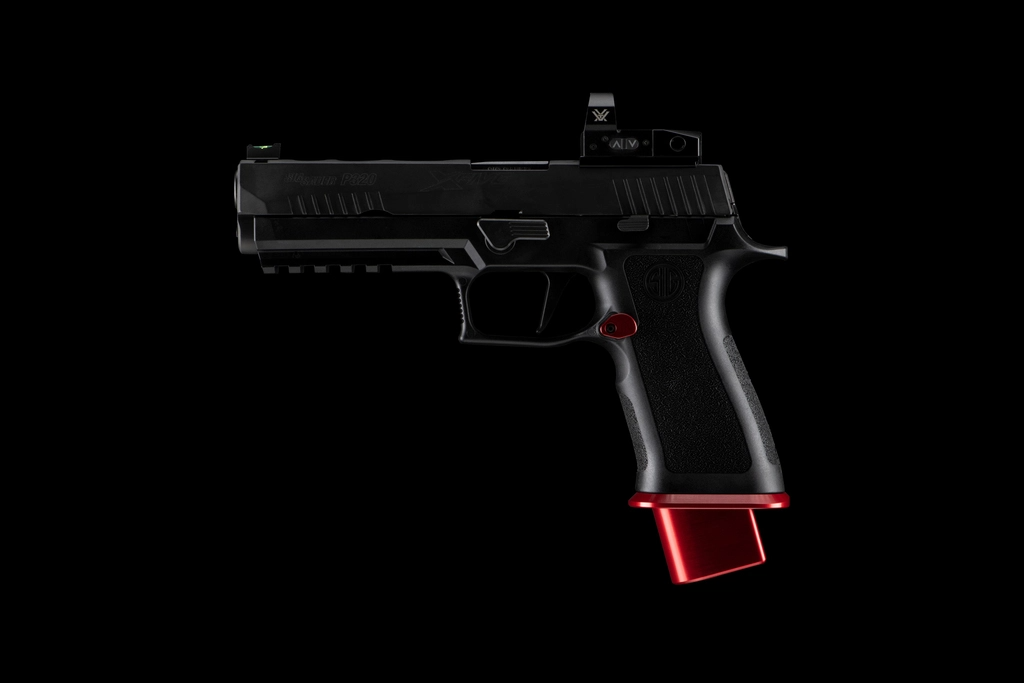 I'm not just talking about +2 or +3 extensions. I'm talking magazine extensions that go up to +10 for your 17-round P320 magazines.
They also have +5 extensions and offer various extensions for 9mm, .40 S&W, and .45 ACP variants of the P320.
These magazine extensions are made from aluminum and machined to have extremely tight tolerances. Big extensions come in a multitude of colors and give you an instantly extended magazine.
It's one of the only options I know of that offers a higher capacity option without sacrificing the reliability of P320 OEM magazines.
7. Springer Precision Magwells
If you are looking at Springer Precision magazine extensions, then you might want to look at their magwells as well.
Having lots of rounds is handy, and so is being able to reload on the fly, and Springer Precision creates a few different magwells.
We have the "Open" magwell designed for those fast-moving competitions that don't mind massive magwells that border on impracticality from a martial perspective.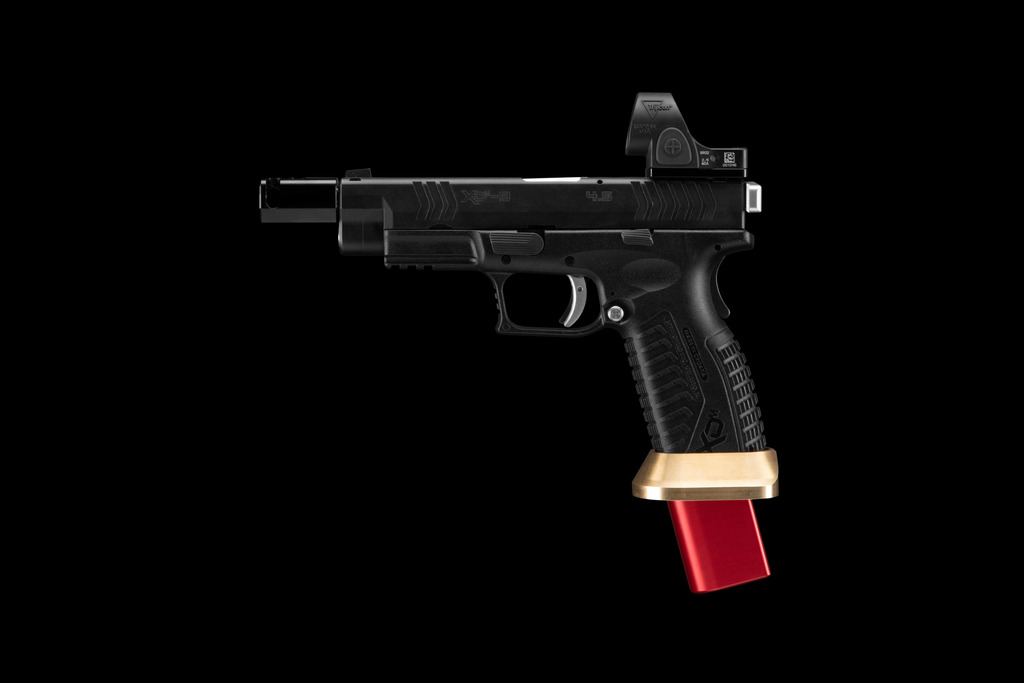 Springer also makes the LTD or Limited model smaller but also more orientated for competitive use.
Finally, the ESP is super small but still makes reloads quick and easy. Not as fast or as forgiving as the larger magwells, but easier to use on a carry gun.
Finally, the Low Profile Magwell is perfect for carry guns and does the most possible to reduce bulk while keeping reloads quick.
6. Agency Arms X-Series Magwell
Since we are talking magwells, we can't ignore Agency Arms.
Agency is one of the original Glocksmith style gurus who pushed the Glock platform forward. They're now working on the P320, and that's where we get the X-Series Magwell.
As the name implies, it's purely for the X-Series grip modules, which are slightly different from the standard.
These are concealed carry-orientated magwells that speed up those pesky reloads in the midst of a gunfight (or Instagram video.)
8. Sig Sauer ROMEO1 Pro
The ROMEO1 Pro is an upgraded variant of the original ROMEO1. The Pro variant packs a longer battery life, a clearer window, and a more durable design.
On top of that, we also have an optional metal shroud to keep the optic protected against the brutal world around it.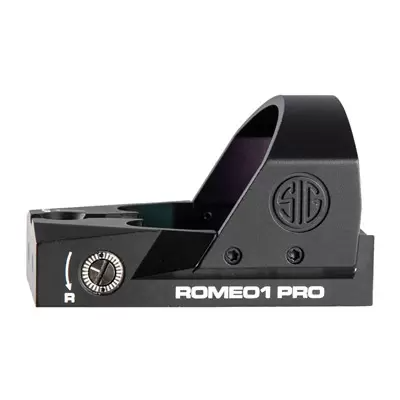 I've beaten the hell out of mine, and it works wonderfully. It's been tossed, kicked, dipped in water, and it just keeps going.
You can choose between a 3 or 6 MOA red dot for your gunslinging needs. On top of that, we get 10 daylight settings and two night vision settings, and the battery lasts for 20K hours.
The new ROMEO1PRO most certainly kicks the bum of the older ROMEO1 and still doesn't cross the boundary of being overly expensive.
9. Killer Innovations Velocity V1 Slide
Decked out, cut up, optic's ready slides are all the rage these days. While they might look cool (and looking cool rules) they do serve a purpose.
The idea is that less weight means a lighter carry pistol and less reciprocating mass means less recoil.
The Killer Innovations Velocity V1 Slide does just that, trimming a little over 3 ounces from the slide of a compact P320. It also achieves the awesome act of looking quite damn cool.
This slide comes complete with lightening cuts, as well as an entirely new grip texture.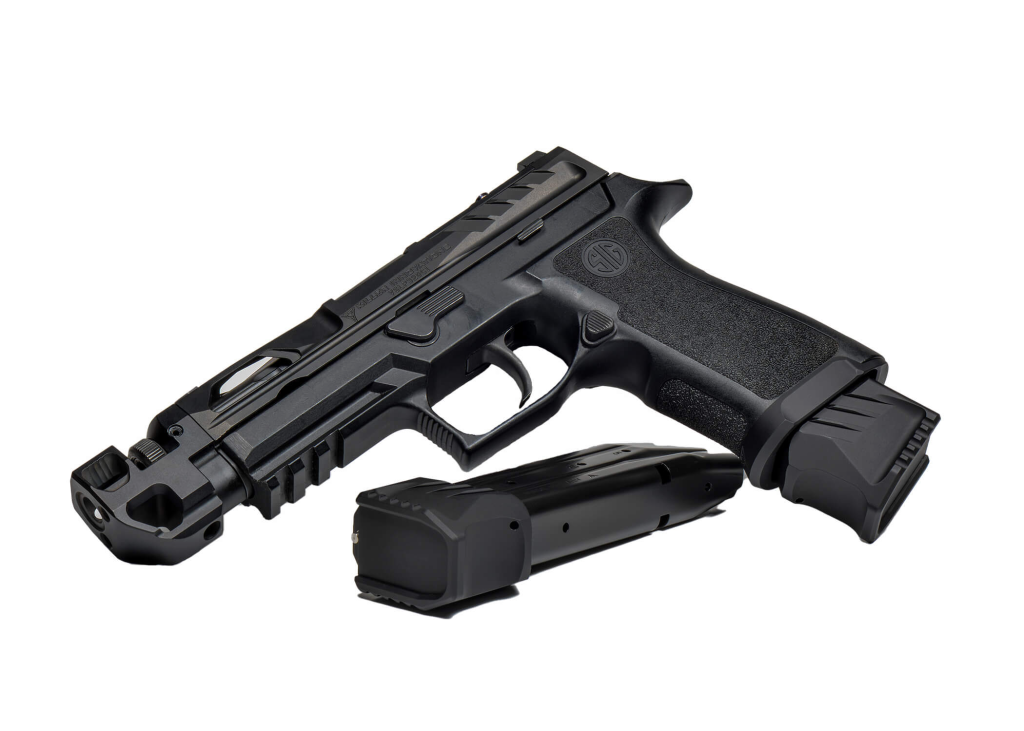 This enhanced grip feature tosses out the idea of traditional serrations and replaces it with a positive wall you can press against as you rack your firearm.
The E.G.F. cuts are made to the front and rear of the slide. On the top, we have an RMR/Deltapoint cut for accommodating optics, including the Trijicon RMR, Deltapoint, but also the Holosun and Swampfox optics.
This specific slide will only fit your compact P320s and will certainly give your gun a unique look backed by functional upgrades.
A little bit of weight reduction makes the gun a bit easier to carry, and you can't beat a lightweight gun.
10. Apex Trigger
Apex Tactical is kind of the big name in aftermarket triggers. Currently, there are tons and tons of companies out there producing aftermarket triggers, and the majority of them focus on Glock triggers.
Apex dives in deep with a wide variety of different guns, including Sig P320 triggers.
Apex produces flat-faced, curved, and semi-flat triggers for what you prefer.
Something about these triggers makes me feel like I am more in control.
A new, more controllable, more consistent trigger will help shoot straighter and shoot faster. On top of that, you'll be able to combine the two and fire faster, and straighter.
The Apex trigger systems are fantastic, and they do work with the Sig voluntary upgrades.
The Apex system is straightforward to install, and you can do it at home with ease. It's also an affordable option for those on a budget.
You can buy the set combined with a trigger and trigger bar, but you can also purchase the parts separately.
What do you think of Apex triggers? Rate them below!
11. Bravo Concealment OWB Holster
Choosing a holster is an important consideration. I prefer OWB, and this is my list, so deal with it. In general, the P320 is a big gun anyway, and it's excellent for OWB carry.
Bravo Concealment makes one of the most concealable holsters for OWB carry there is. This Kydex holster is designed for close body concealed carry.
The OWB model features a slight forward cant to increase concealment, and the belt loops can be adjusted for a high ride for more concealment.
This Bravo Concealment holster can use 1.5, or 1.75-inch belt loops or Bravo also makes a paddle system, if you prefer that. Bravo has rounded off the edges of the holster, and this allows you to carry the gun comfortably without anything being pressed into you.
The holster uses a passive retention system that locks around the trigger guard. There is a very satisfying click as the weapon is holstered. This retention also allows you to draw unimpeded without worrying about the gun falling out.
It makes concealment — even with a larger gun — easy.
12. Surefire X300
The X300 light is the gold standard for duty guns. It's incredibly well made, insanely bright, and built for serious duty use. I've seen these things beat to hell and back and still keep working. On and on and on.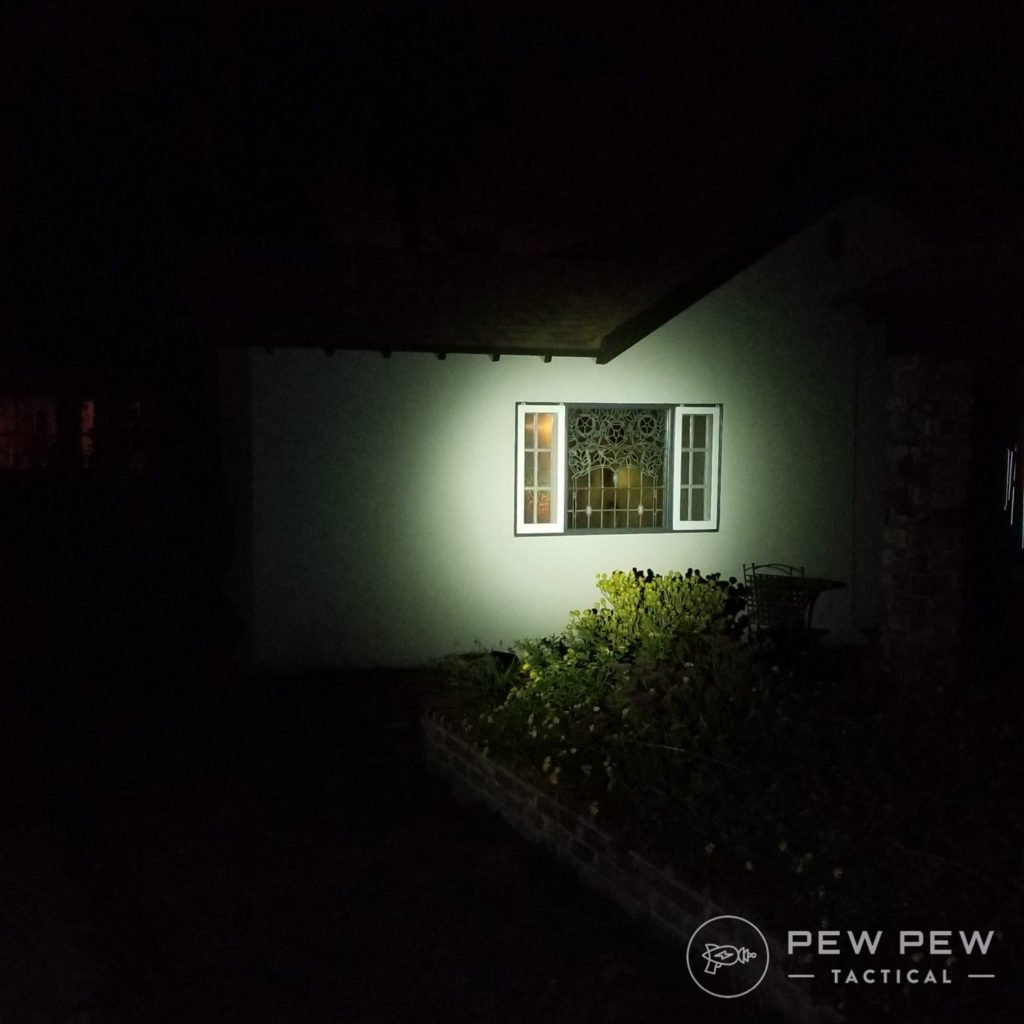 The X300 lights come in a variety of lumen counts, and this one goes up to 1,000 lumens. And it comes with a constant on, a momentary, and strobe is also available.
The light uses a TIR lens which shoots a bright and clear light that's concentrated for extended ranges.
It's a big light and adds some bulk to your gun. For duty or home defense, it isn't an issue. For concealed carry, be prepared to get a holster and a good belt.
13. Streamlight TLR-7
The TLR-7 is an ultra-compact weapon light that sits flush with the rail and the barrel of Glock 19-sized guns. The TLR-7 is ultra-lightweight, easy to use, and perfect for concealed carry. Toss it on a SIG P320C, and you are ready for shooting 24/7.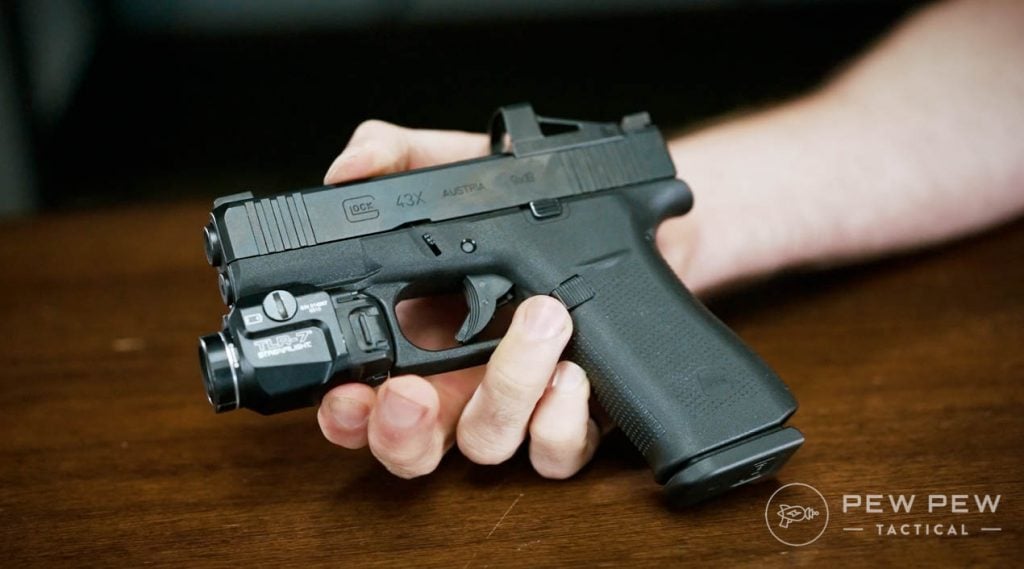 The TLR-7 is a 500 lumen light with a 1.5-hour runtime. It has ambidextrous on buttons that are easy to reach. The light is made from aluminum and is IPX7 rated for full submersion in one meter for 30 minutes.
It's a neat little light that is a welcome upgrade from Streamlight's older TLR-3 compact light.
Final Thoughts
The Sig Sauer P320 is one of the most modular firearms in the world. The ability to swap calibers, frame sizes, and more makes this a fantastic little gun.
Its versatility, as well as its adoption by multiple police forces and the United States military, are going to continue to drive a massive aftermarket.
This is just a taste of what's available now, and what will be available in the future is unpredictable.
What have you guys done to your P320s? Let us know below. Interested in learning more about these handguns? Check out our complete review of the Sig Sauer P320.