Not sure what pistol to get for your first gun or home defense?
We'll cover important decision points such as caliber, ammo, size, ergonomics, price, and safety.
And then end it with some of our personal suggestions.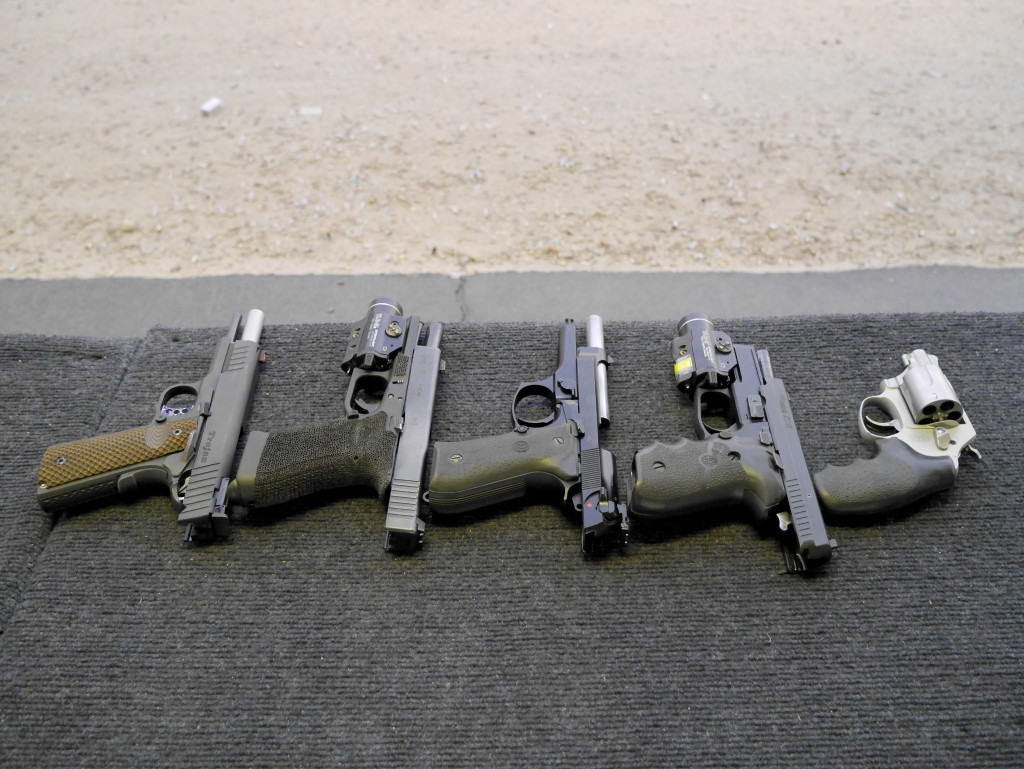 Caliber
You ready?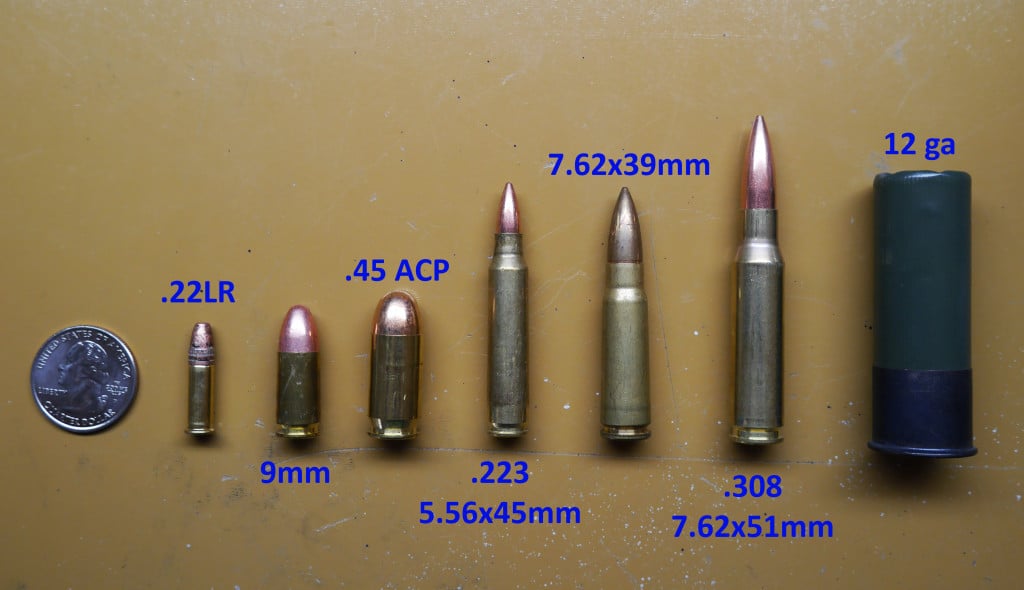 In our previous caliber article, you saw the popular 9mm and .45 ACP cartridges as well as some different types of bullets such as the full metal jacket (FMJ) and hollow points.
Now, we drill down and recommend getting a 9mm for your beginner handgun.
Why?
The 9mm is easy to find and cheap when compared to other calibers (~20 cents for a 9mm FMJ and ~40 cents for a .45 ACP round).  It's smaller size means it has mild recoil and higher capacity magazines (usually 15+).
Plus, the majority of police forces use 9mm and the FBI recently returned to the 9mm after finding that the current .40 S&W rounds were causing excessive wear on pistols and were less easily controlled by female agents.
Ammo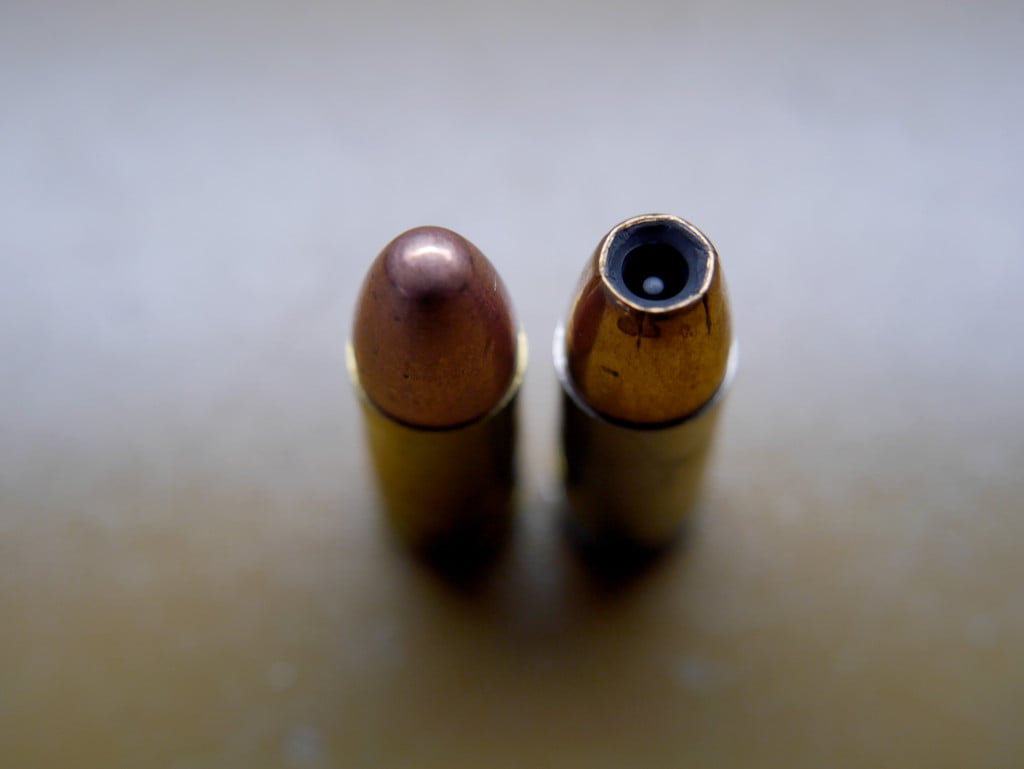 For home defense purposes, we recommend hollow point bullets for their stopping power.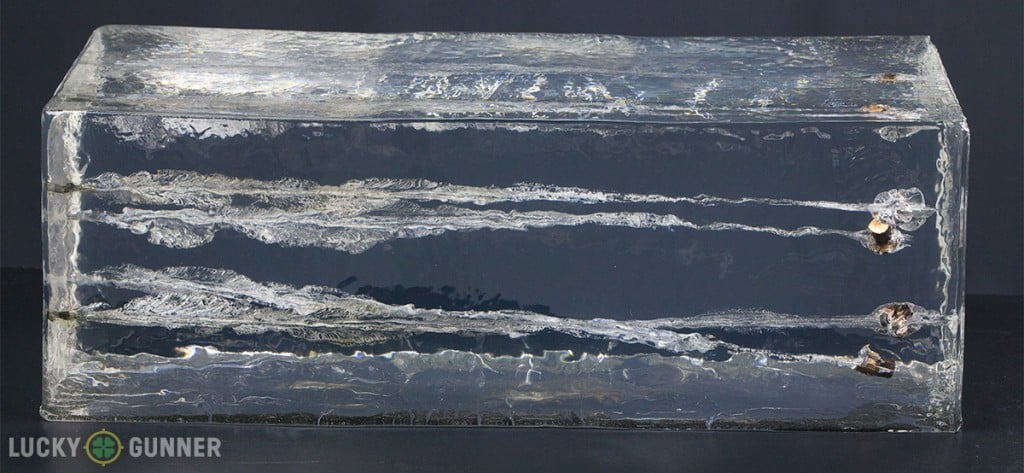 Ouch…that's gotta hurt!  Two of the most popular are Speer Gold Dot and Federal Hydrashok.  We cover everything in our Ammo & Reloading section.
Handgun Size
We recommend getting a "full size" handgun which usually means 4-5″ barrels.  Having a full sized handgun makes it easier to shoot since there's more mass to absorb recoil, a larger area to grip, and a longer sight radius from the front sight to the rear sight.
Here are all of Glock's 9mm handguns, but other manufacturer's sizes will be roughly the same.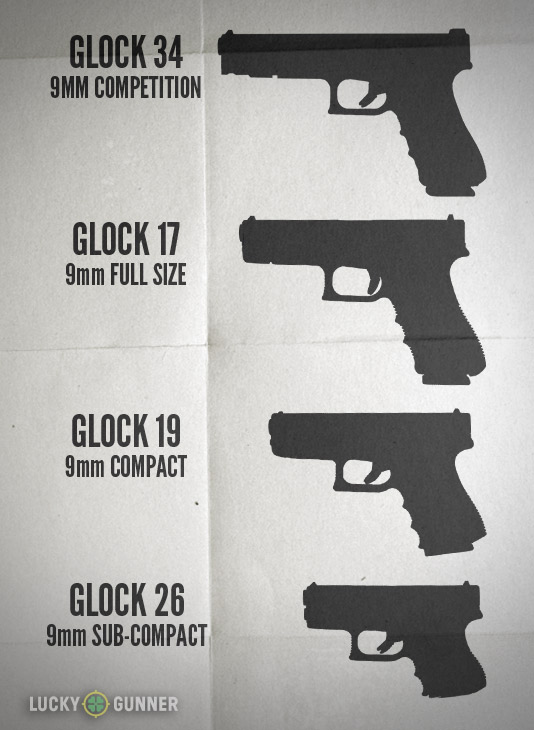 Safety
Here, we recommend a lack of an external safety.  We believe that the mind is the best safety, and that in the heat of the moment during a self defense situation, you might forget to disengage the safety.
This takes out a couple of possibilities including the venerable 1911 which we think is a little too complicated and finicky for the beginner shooter.
Action
We recommend a striker fired handgun for the beginner and home defense since the trigger pull is identical every time.  Double action pistols such as most Sig Sauer's and the Beretta 92FS have a heavy first shot since you are cocking back the hammer.
What about revolvers?
We like them for their reliability and ease of dealing with malfunctions (just press again), but we don't like their low ammo capacity (5 or 6 compared to 15+ for our recommendations).
This leaves us with what many call the "plastic fantastics."
Contestants
So far with our discussion of caliber, size, safety, and action, we have the possible candidates that have had enough history that we can fully recommend them.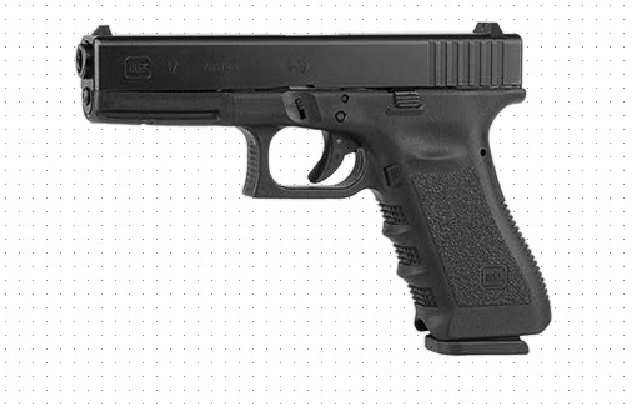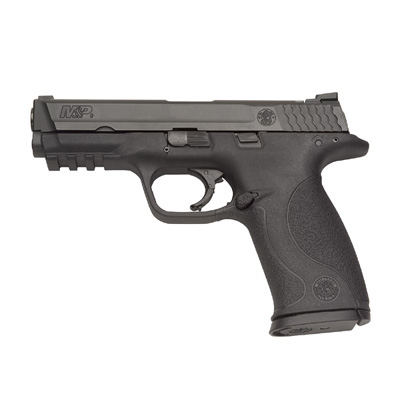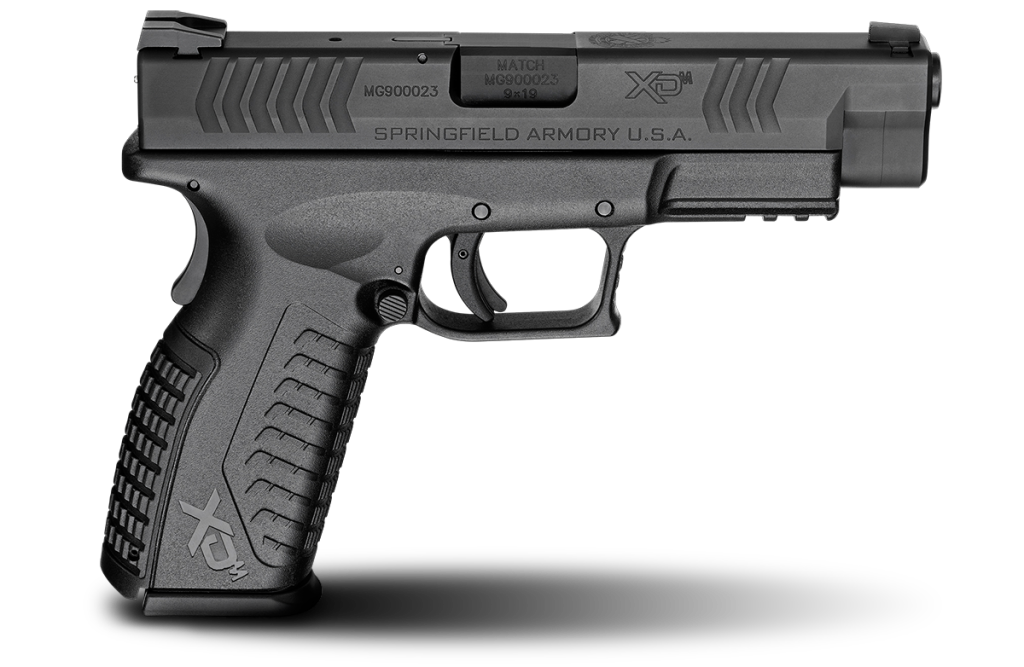 Ergonomics & Trigger
How the handgun feels in your hand is probably the most important.  I have pretty big hands and like the chunkier and different grip angle of the Glock.  While my buddy with smaller hands likes the feel of the Smith & Wesson M&P.  Also keep in mind that the latest versions of all three pistols have removeable grip inserts that can customize the ergonomics even more.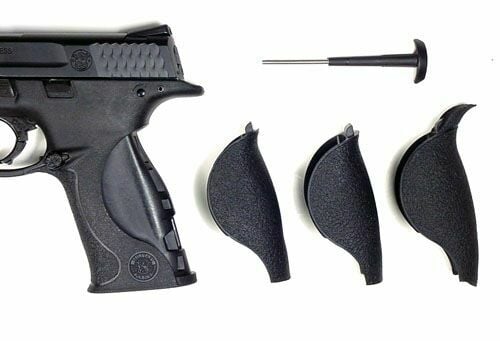 The triggers all have a slightly different feel too even though they are all striker fired.  For a home defense gun we recommend not altering the trigger.  After some use the trigger will smooth out a little but pretty much what you feel at the store is what you get.
We recommend trying out all three guns for yourself at the range or gun store after re-reading our grip/stance and trigger pull articles.
Sights
Easy, get the night sights since most self defense encounters occur in dimly lit locations.  There are usually night sight models for each of our recommended pistols.  Or you can always purchase aftermarket sights and have your gunsmith install them.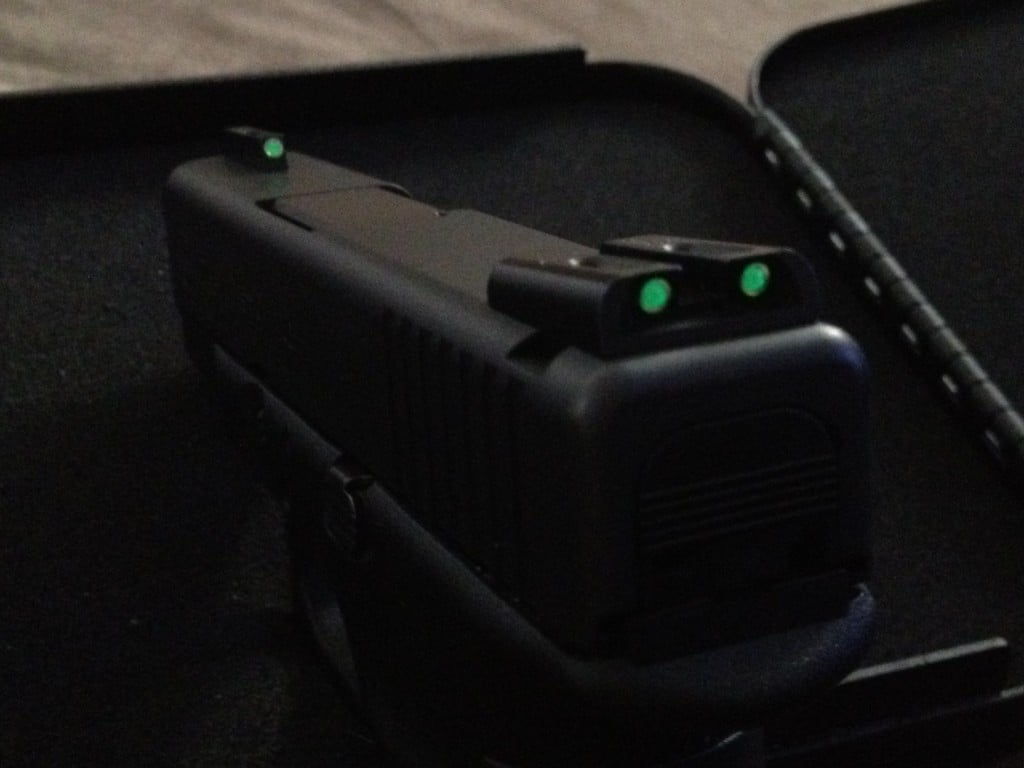 Price
The prices are all pretty similar for the striker fired pistols.  You'll also be able to find some sales going on at your local gun store.  But these are good starting prices.  Note the Glock 17 and M&P have night sights included in the below prices already.  It will probably be $50-100 more to buy and add them.
Glock 17: ~$550
S&W M&P 9: ~$620
XDm: ~$550
Accessories
Again, most encounters happen in dimly lit areas/times, and you wouldn't want to shoot with just night sights without verifying your target.  So we use and recommend a light that attaches to the rail.  The one we use is the Streamlight TLR-2s (~$250) which comes with a laser and strobe function.  It's survived thousands of rounds, being dropped on the ground numerous times, and full days of shooting in heavy rain.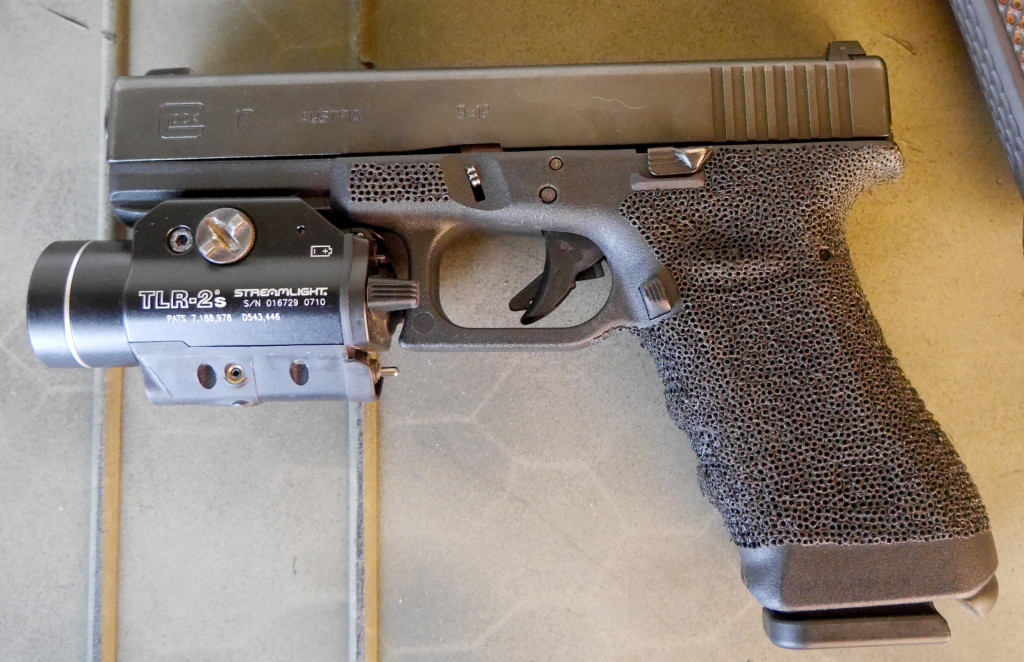 For the more budget minded customer, the most basic Streamlight TLR-1 (~$110) with just the light will do just as well.  You might see some cheaper lights here or there, but we recommend that lights are not the place to cheap out on.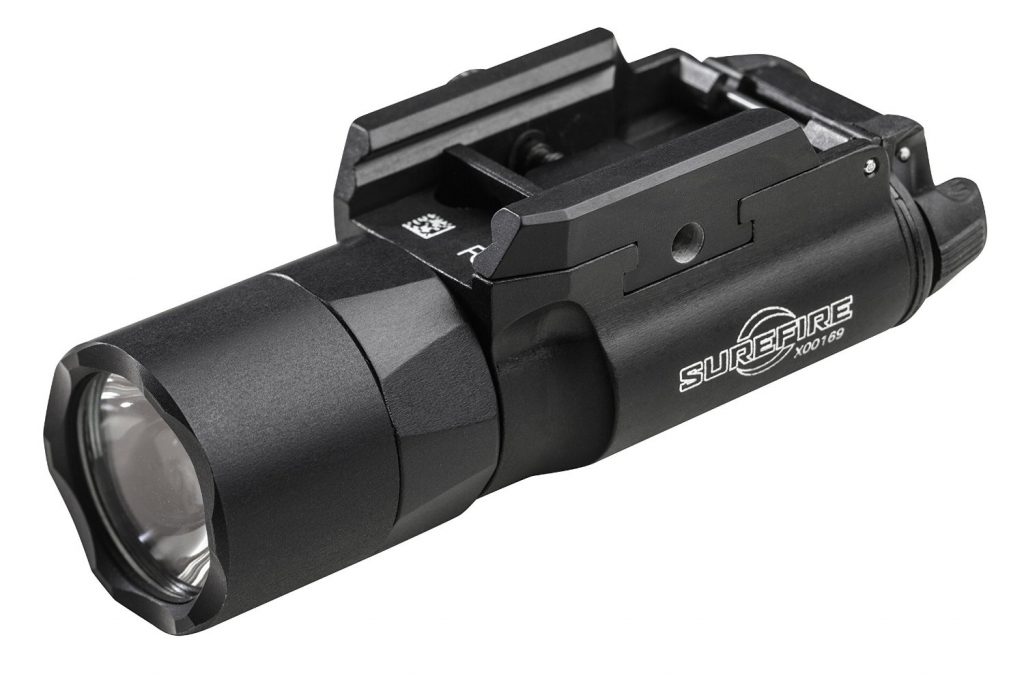 And for the person who wants the best of the best light only…the Surefire X300 ($200).
Conclusion
9mm
Hollow point defensive ammo
Full-size frame
Striker fired
Night sights
Rail mounted light
Try out the feel of the Glock 17, M&P 9, & XDm
Of course there's a bazillion pistols that I left out…but the above specs are what we at Pew Pew Tactical recommend.
Already got a self-defense pistol?  Learn how to become a crack shot.  Otherwise…check out the rest of our Beginner's Guide to Guns!