A company rarely shakes up the firearms industry, but the industry takes note when a new contender arises.
Cloud Defensive and ModLite did it with their lights.
Hudson came in with the H9 (for better or worse).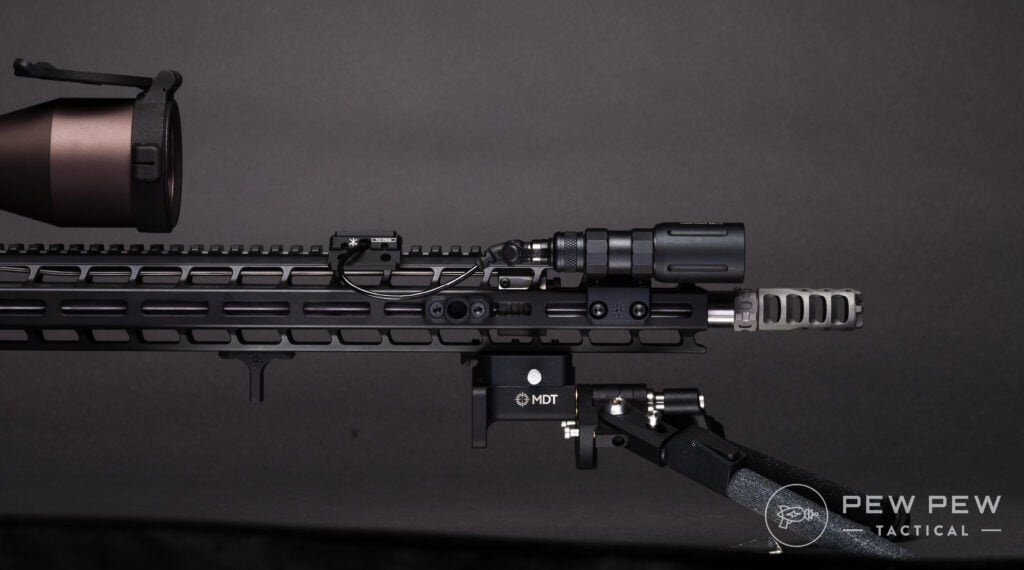 Now, Holosun caught the industry's attention with optics.
For a while, no one thought Holosun would ever do anything beyond reliable, but admittedly dull, red dots.
But here we are in 2021, with the company sitting as a real contender in the red dot world.
Holosun hasn't just copied what's successful, though. More so, Holosun innovates in what is a very stale market.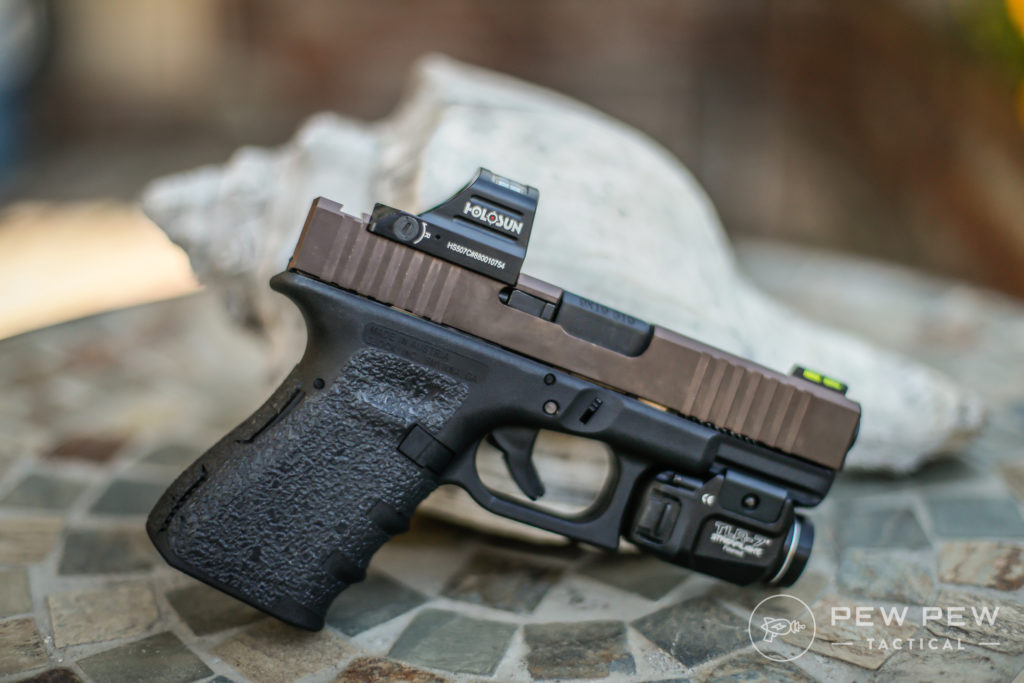 These optics offer similar levels of durability and reliability as premium manufacturers. On top of that, they provide superior versatility.
Three of Holosun's mini red dot sights gained a lot of attention recently, and we're going to take a look at them today.
These little fellas go by the 507C, the 507K, and the 509T. Each is unique and well built, with a functional design at its core.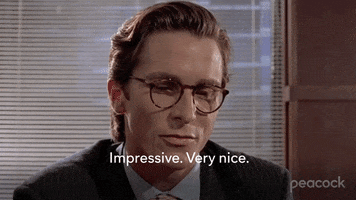 Gun Mag Warehouse was kind enough to provide a bevy of samples for us to use and abuse, and we put them through their paces.
Keep reading to see how they held up.
Table of Contents
Loading...
Holosun Innovations
Holosun builds durable, professional-grade optics. And, let's be real, all the features in the world mean nothing if an optic isn't built well.
That said, Holosun optics come with some nifty extras that appeal to micro and mini red dot users.
Two of these red dots wear solar backup panels. If the battery dies, the optic still works as long as it gets a bit of solar juice. Call it a backup plan to the battery, if you will.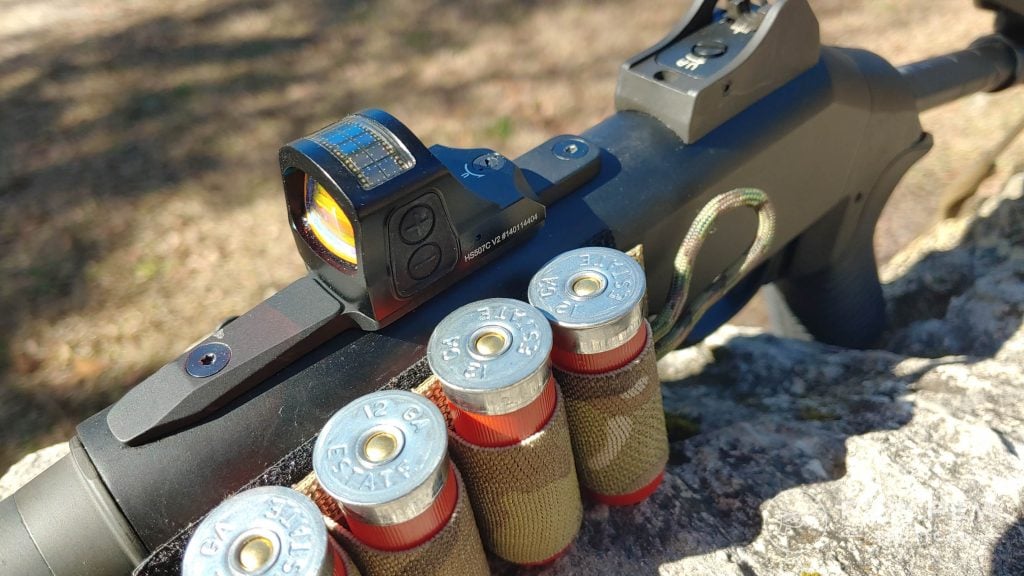 Some, but not all, optics use titanium in their construction. This makes them strong but also very lightweight. Titanium is an excellent material choice, putting these red dots a step above most others.
To preserve battery life, the optic also automatically shuts itself off. When jostled, the optic instantly springs back to life at the user's desired setting.
Holosun red dots come with various reticle options that are a combination of small dots and big circles. The larger circle reticles make it easier for those with astigmatism to use a red dot.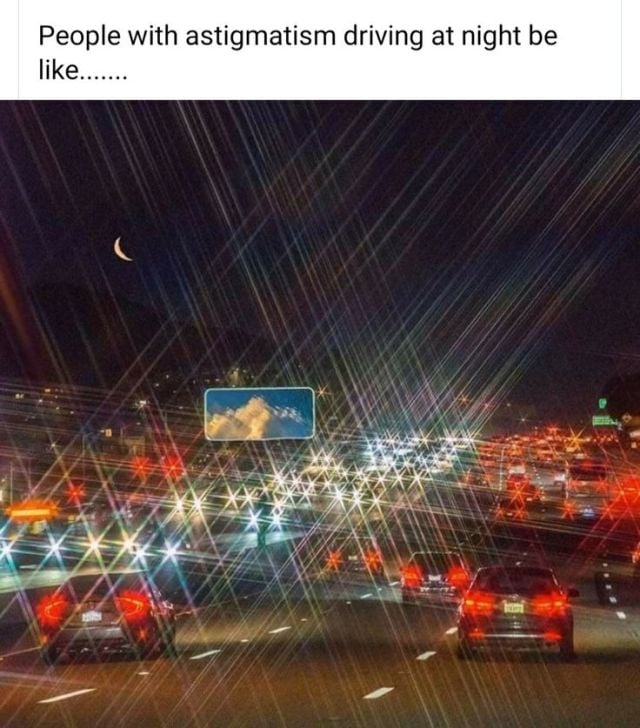 Finally, Holosun produces optics with side-loading batteries. This allows battery swaps without removing the optic from the gun.
Should this system be the standard by now? Absolutely, but some companies insist on bottom loading optics.
The Just Right: Holosun 507C V2
The 507C is the OG of a rapidly growing family of mini red dots from the Holosun brand.
The first microdot that gripped the industry showed Holosun was moving beyond building your average red dot.
This little fella acts as a direct competitor to the likes of the Trijicon RMR.
Specs:
Brightness Settings – 10 Daylight and 2 Night Vision
Length – 1.78-inches
Width – 1.24-inches
Height – 1.54-inches
Window Dimensions – 0.63 x 0.91-inches
Weight – 1.5-ounces
Battery Life – 50K hours
Holosun's 507C uses the famed Trijicon's footprint, which opened up a realm of mounts, cut slides, and more.
A new footprint would have killed the design, and Holosun was wise enough to use industry footprint.
Users get three reticles with the 507C, including the 2 MOA dot, 32 MOA circle, and 32 MOA circle combined with a 2 MOA dot.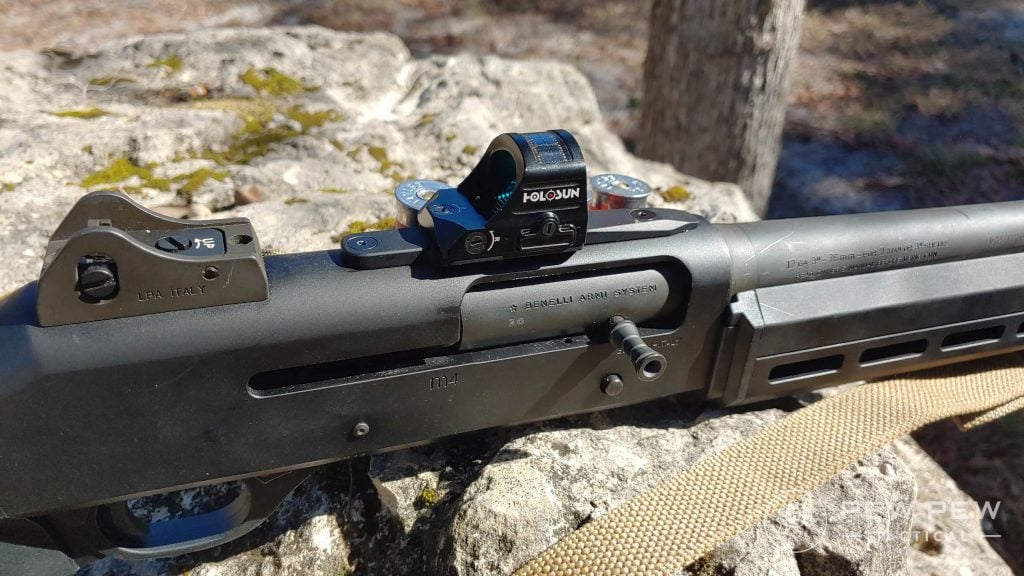 Holosun's versatile reticle combinations bring a lot of possibilities to the end-user.
Ease of mounting and versatility are a few reasons I pair this optic on my Benelli M4.
I used the 32 MOA reticle and patterned my buckshot inside of it. At 15-yards and closer, I know that not a single pellet will be outside of that reticle.
The big 32 MOA red dot is super easy to see and catches the eye rapidly. The 32 MOA reticle makes it easy to rapidly engage from traditional shotgun distances.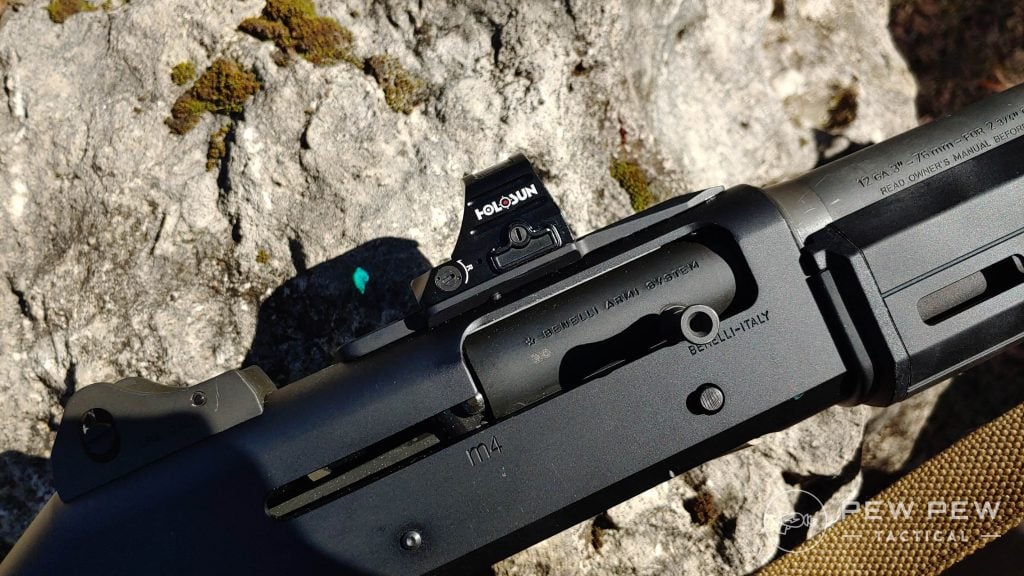 At these distances, speed is king.
The dot outperforms ghost rings, beads, and rifle sights in every way for shotgun shooters.
With the Scalarworks mount, it co-witnesses with my stock iron sights, giving me plenty of options for using both buckshot and slugs with an extra degree of precision.
The buttons are extremely responsive and deliver excellent tactile feedback.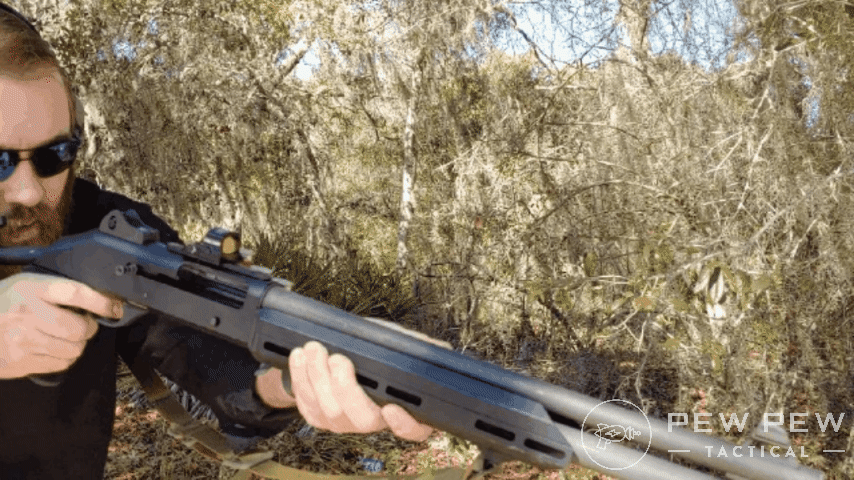 12-gauge shotguns are like hammers recoil-wise. But the 507C eats it up.
Without a doubt, the 507C is a tough as nails optic delivering exceptional performance.
The 507C measures a little bigger and a little heavier than the competition, but the price comes in significantly lower than other professional-grade optics.
It's Place in the Family
This moderately sized mini red dot optic is designed to fit handguns, rifles, and shotguns of all types.
It accommodates all types of weapons. As such, if this was a Goldilocks scenario, the 507C would be the just-right porridge.
309
at OpticsPlanet
Prices accurate at time of writing
Prices accurate at time of writing
Wee Little: 507K X2
Holosun's 507K shares some similar design features as the 507C.
K in the gun world traditionally means the more compact variant of a gun – it's an interesting designator rooted in the German word Kurz.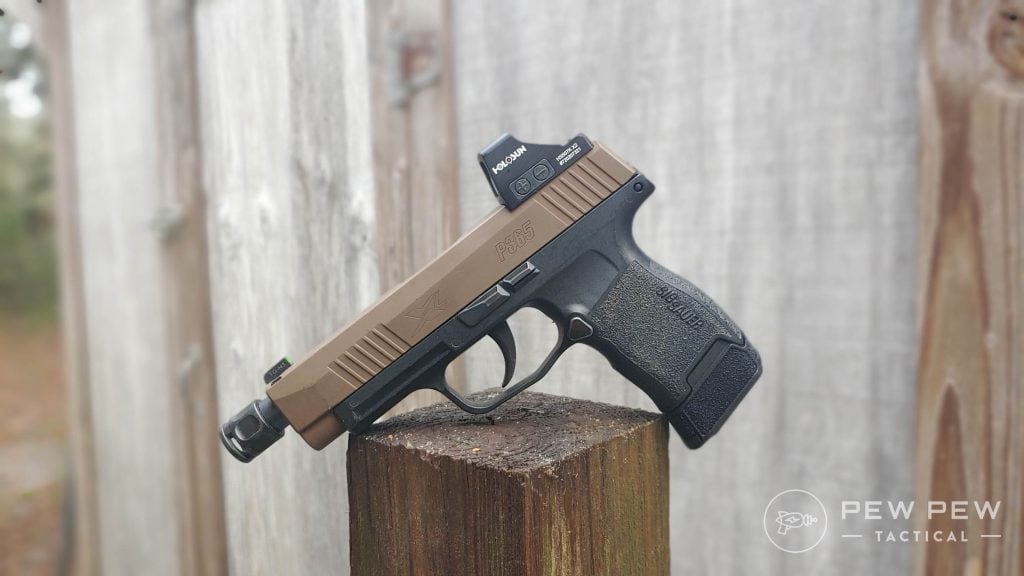 Kurz means short in German and has been applied to the .380 ACP as the 9mm Kurz, in the MP5K, and so on.
So, now that we have that weird piece of gun culture and history explained, we can talk about the 507K X2.
Specs:
Brightness Settings – 10 Daylight and 2 Night Vision
Length – 1.6-inches
Width – 0.98-inches
Height – 0.95-inches
Weight – 1-ounce
Window Dimensions – 0.58 x 0.77-inches
Battery Life – 50k hours
This optic is superbly small, much more compact than the 507C.
It weighs half an ounce less, utilizes a significantly smaller frame size and window.
Super compact pistols are the realm in which the 507K rules.
I'm not talking Glock G26 subcompact; I'm talking Sig Sauer P365 compact.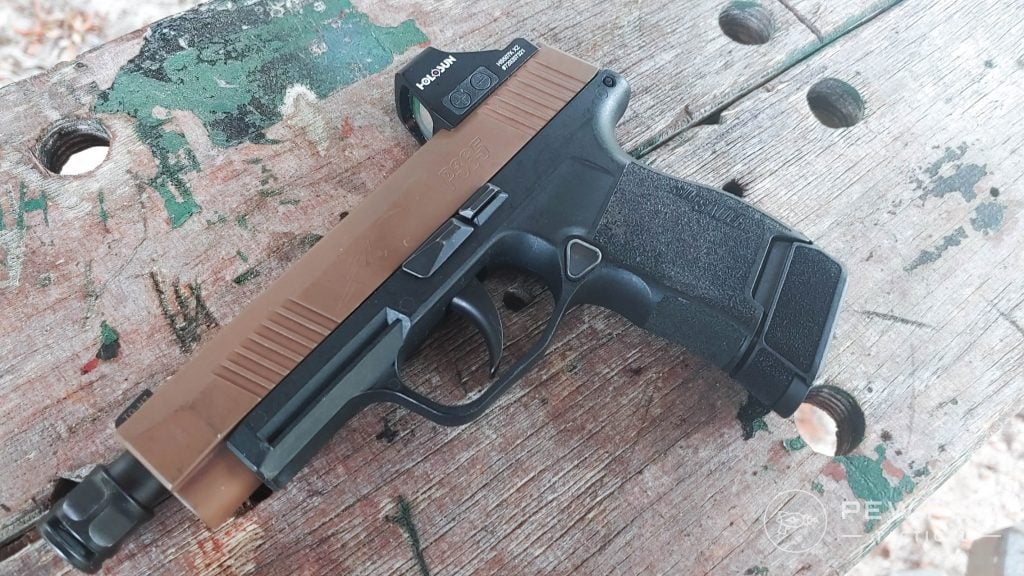 This micro red dot is outfitted with the Shield RMSc footprint, which accommodates the smallest of pistols, including the Hellcat, the PPS M2, and the new Glock G48 and G43x MOS models.
This field of red dots is a bit empty. Sig makes one, Shield makes one, Riton is making one, but that is about it.
Of all of those optics, the Holosun 507K has the best reputation for durability and ease of use. It's becoming the industry standard for micro red dots.
One of my favorite features is the built-in rear sight. Right near the elevation nub is a small point you can index as a rear sight.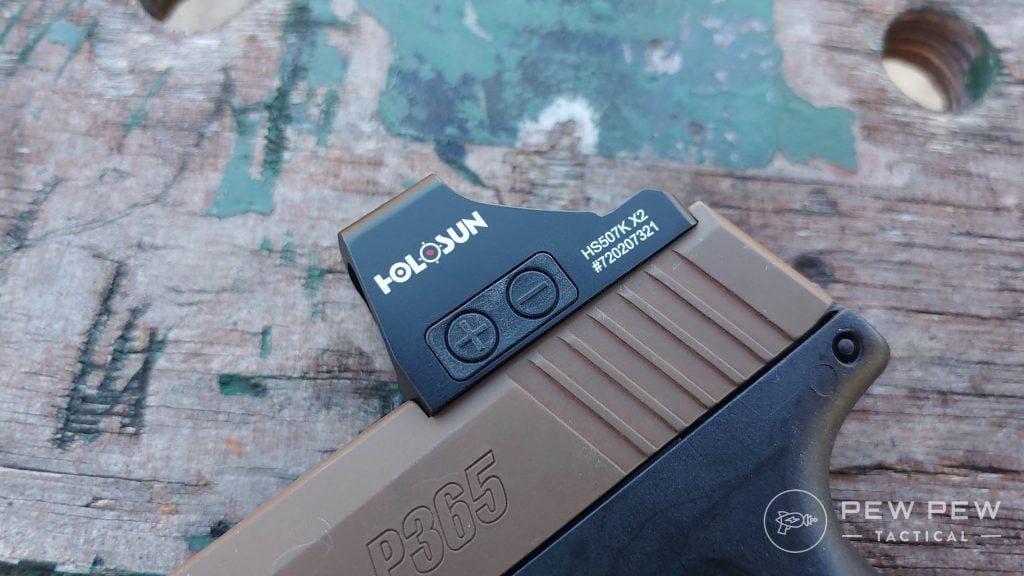 On a gun like the Sig P365XL, the rear sight is removed to accommodate the optic.
This built-in sight option makes it easy to use your iron should the red dot fail for any reason.
When it comes to swapping batteries, the Holosun 507K is the only micro red dot with a side-loading battery.
Sig, Riton, and Shield variants all have bottom-loaded batteries that require the optic to be removed.
Mine sits pretty on my P365XL slide. It attaches with ease, and after zeroing it, I found myself to be absurdly accurate and precise at various ranges.
At 25-yards, I nailed an 8-, 6-, and ultimately a 4-inch gong from the standing.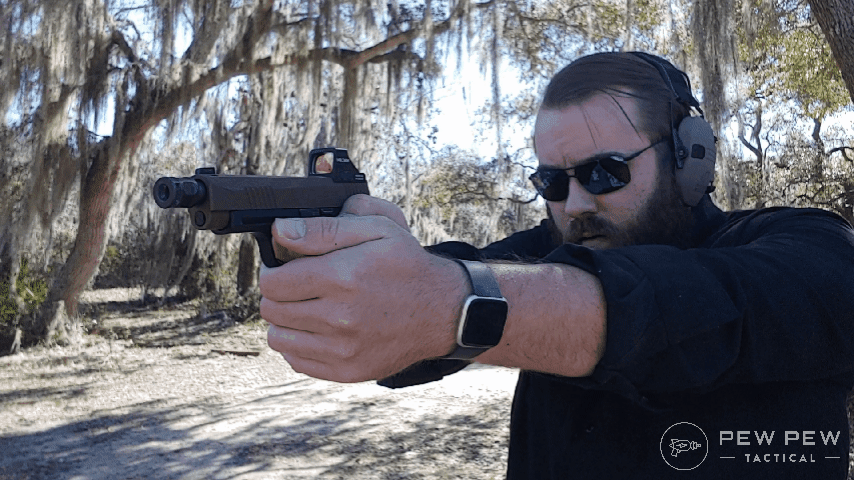 Not to mention the inherent speed a pistol red dot gives you.
You'll shoot faster, more accurately, and ultimately more effectively with your 507K equipped to a handgun.
Things like sight radius no longer matter, and the little Sig handles like a much bigger gun.
Sadly, the 507K lacks a solar panel for a battery backup.
It's Place in the Family
This is the little brother tasked with living up to the reputation of its bigger brother.
But along the way, it managed to be the best optic in its class.
The 507K is quickly becoming the premier optic's option for pocket pistols.
289
at Brownells
Prices accurate at time of writing
Prices accurate at time of writing
Have you tried the 507K X2? Rate it below!
Titanium Infused: 509T
Holosun's latest optic is the 509T. The 509T gathered a good deal of fanfare in its short period of existence.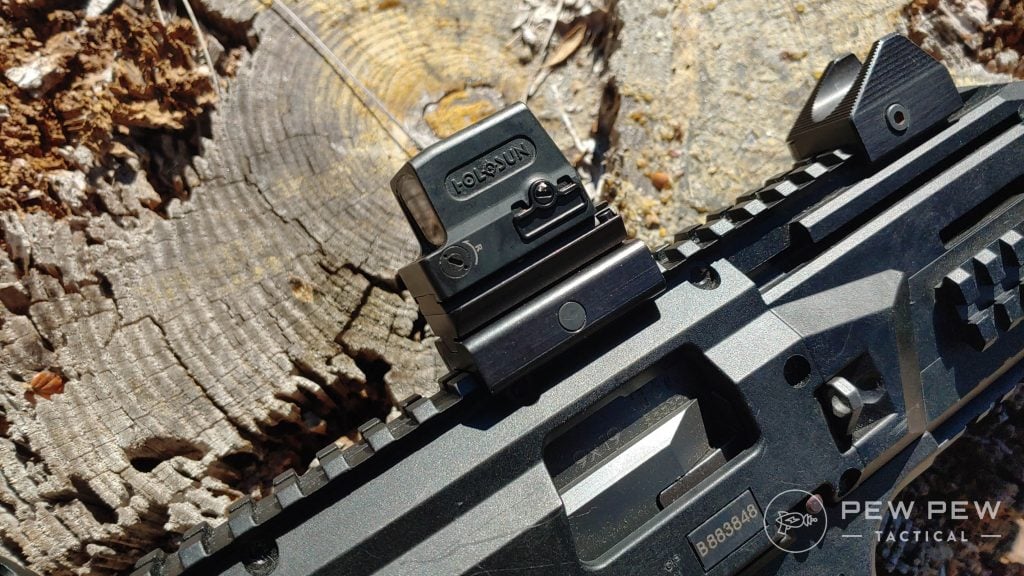 What makes the 509T stand out is the enclosed emitter design and a healthy dose of titanium.
Specs:
Brightness Settings – 10 Daylight and 2 Night Vision
Length – 1.61-inches
Width – 1.21-inches
Height – 1.35-inches
Weight – 1.72-ounces
Window Dimensions – 0.66 x 0.9-inches
Battery Life – 50K hours
This makes it the second enclosed emitter optic I know of designed for pistols — the other being the Acro.
Enclosed emitters add an entirely new level of reliability to the optic.
Alternative options, like the two listed above, used an exposed emitter.
While rare, an exposed emitter could be vulnerable to snow, mud, sand, and more than prevent the emitter from delivering your dot on the lens.
With an enclosed emitter system like this, nothing can get between your lens and emitter. Get it soaking wet, filthy dirty, and filled with snow without the worry that it will fail.
Building on that level of durability is the addition of the use of titanium in the construction.
Titanium is super lightweight and strong, making it perfect for a mini optic.
This optic comes with a Trijicon RMR adapter plate to allow the 509T to fit slides and mounts cut for an RMR.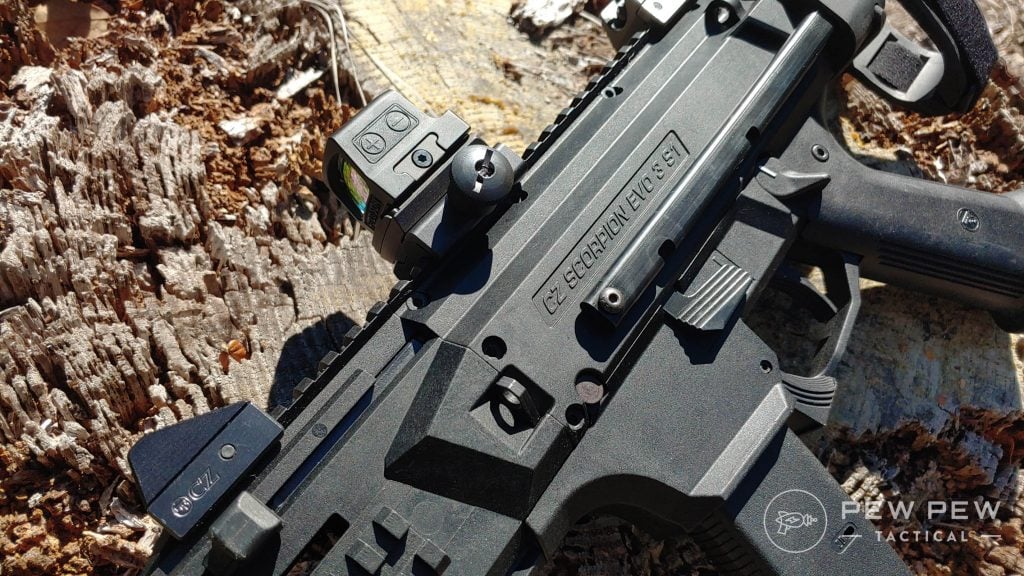 A plate designed for the Glock MOS system also exists should you want to go that route.
As a pistol optic, the 509T is fantastic! But I can see it being an excellent choice for braced subguns and PCCs as well.
I added a Trijicon RMR low mount to my 509T and tossed it on a CZ Scorpion. This combination made for a lightweight and compact but seriously awesome optic option.
Holosun only utilized the 2 MOA dot and 32 MOA circle option in the 509T, which outfits it well for both close-range shooting and longer precision work.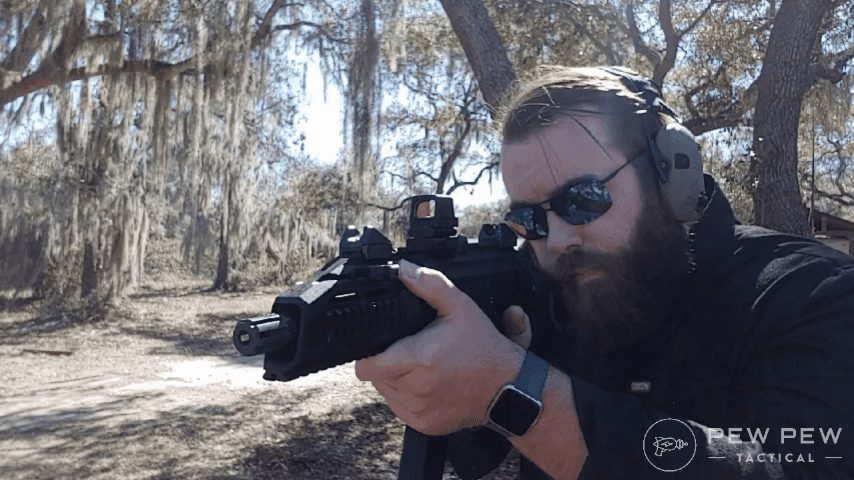 At ultra-close ranges, I used the big 32 MOA circle to get on target, transfer targets, and score shots when speed meant more than precision.
Stepping back to 50-yards, I swapped to the 2 MOA dot and nailed tiny 4-inch gongs in an offhand shooting position.
The two options give you plenty of performance and allow the optic to be more versatile.
It's Place in the Family
Like the 507C, it could be used on a wide variety of platforms.
However, I think it's best on PCCs.
The limited range means a magnifier isn't necessary, and the small size keeps things light — perfect for a PCC.
429
at Gunmag Warehouse
Prices accurate at time of writing
Prices accurate at time of writing
Conclusion
Holosun mini red dots present the best option for pistol-sized red dots currently on the market. They do it while remaining roughly half the price of their competitors.
They've proved their mettle, outperform the competition, and do so at a much lower price.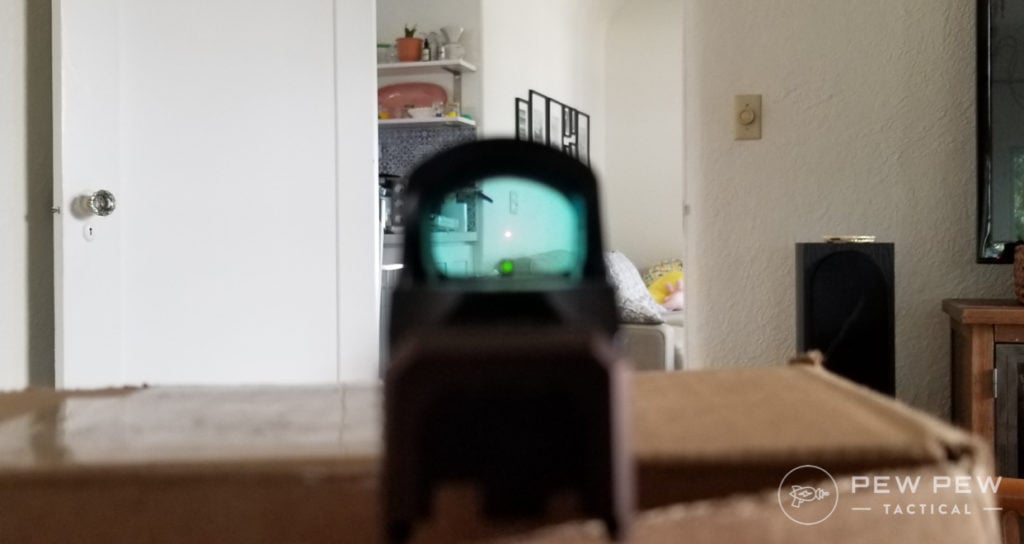 Durability has been proven to be top-notch in the hands of Aaron Cowan and Joe Chambers.
What's not to love?
What do you think about Holosun? Love em? Hate em? Let us know below. Also, check out our review on the Holosun 510C! Catch up on some other red dot brands we recommend, see our Best Red Dot Sights: Rifle, Pistol & All Budgets.