So…Halloween Gun Sales are a thing now.  But if you think about it…it's the perfect thing to bridge the gap until Black Friday and Cyber Monday.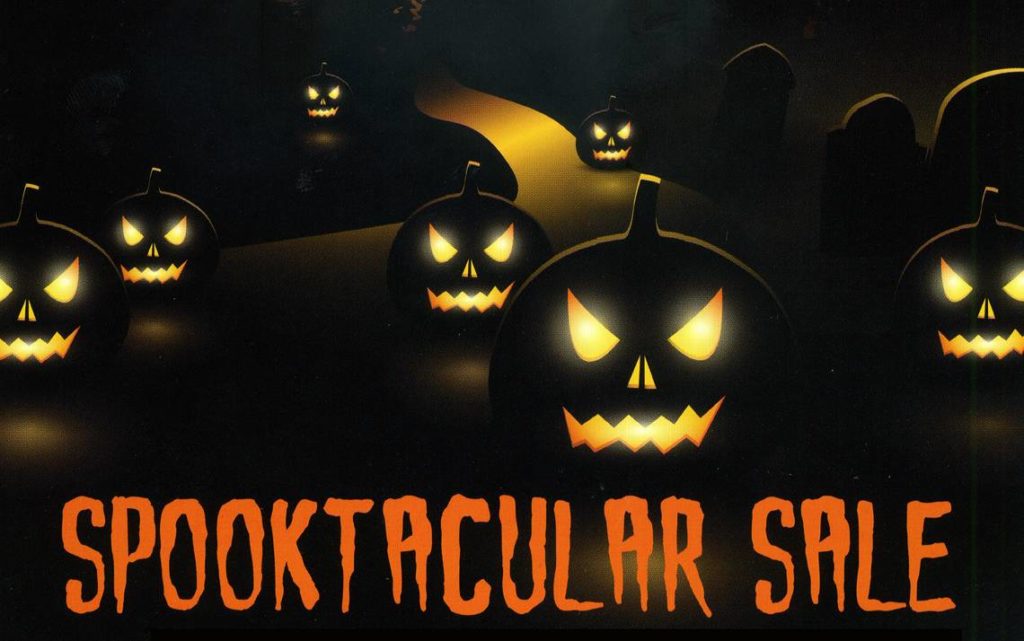 We've assembled the best sales of this year going on right now…at spoOOoky low prices! (sorry)

Get the Aero VG6 Epsilon 762 or VG6 Epsilon 556 for $50 each (normally $95 and $85) or their AR-15 Stripped Receiver set in FDE Cerakote for $99 (normally $194)

The Brownell's sale covers a lot of ground, but our 2 3 top pics would be the Rise Armament Super Sport Trigger for $80 (normally $120), Brownells branded Gen 2 Complete AR-15 Upper this includes a BCG and charging handle for only $250 (normally $330), and a Howa 1500 Barreled Action in .300 Win Mag marked down to $350 (normally $550).
The Rise Armament Super Sport Trigger was included in our Best AR-15 Triggers review and we can highly recommend it, we're also working on a Howa 1500 Barreled Action review that is coming soon (sneak peak – it's good to go, especially on sale like this!)

Flannel, rifles, game knives, smokers, and a LOT more is on sale at Cabela's.
Our top picks would be the Thompson/Center Compass rifles for $300 (comes in .308, 6.5CM, .30-06, .300 Win Mag, 7mm Rem Mag, .270 Win, .243 Win, and .22-250 Rem).
Feed your new T/C Compass with Winchester Deer Season XP ammo (great sale PLUS a mail-in-rebate offer from Winchester)!
And finally, pair it all with a Leupold American Marksman 3-9x riflescope for $180!

Up to 20% off on almost everything they have in stock, some great deals include their Super Modular Rails for in a wide range of styles or their Super Charging Handles for 5.56, 7.62, MCX, MPX, and more!
Daily Gun Deals
Want daily gun deals?  We hand-pick the best ones (the ones that we'd buy) and put them in one place…right here.