Everyone has some bias when it comes to firearm brands and models.
Due to past disappointments, we're a little jaded when it comes to the Taurus brand. Truth hurts, but there you have it.
But we do our best to approach every review with an open mind because sometimes we get taken by surprise.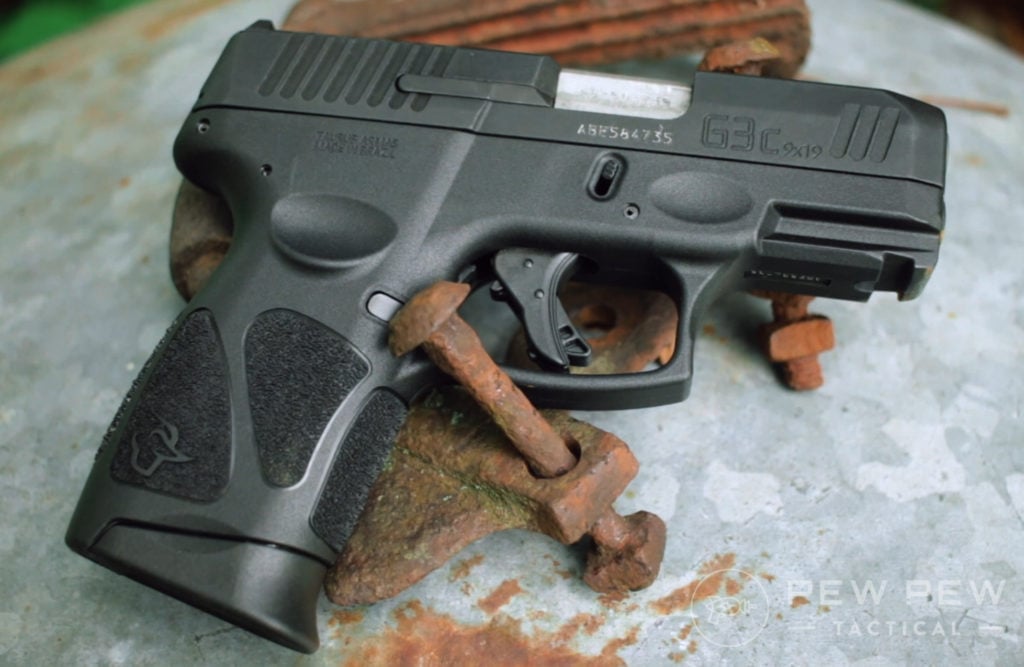 And you know what? The Taurus G3C is one of those times. It's a compact, affordable, concealed carry weapon (CCW) with some nice improvements over its predecessor.
Check out our full video review and then read on for more specifics!
If you like that kind of content, be sure to subscribe to the Pew Pew Tactical YouTube Channel!
Table of Contents
Loading...
Specs And Features
Okay, so most of the specs are basically the same as the G2C (full review here); the differences are more in the details, and that is where the G3C really shines.
| | G2C | G3C |
| --- | --- | --- |
| Length | 6.25 in | 6.3 in |
| Height | 5 in | 5.1 in |
| Width | 1.25 in | 1.2 in |
| Weight | 21.15 oz | 22 oz |
| Barrel | 3.25 in | 3.2 in |
Besides the basic specs, the G3C has some nice pluses going for it. First off, you get THREE magazines in the box. That is unheard of, and we love it.
The updated Taurus also rocks front slide serrations and a slightly redesigned magazine well, providing you a place to grip and rip magazines as needed.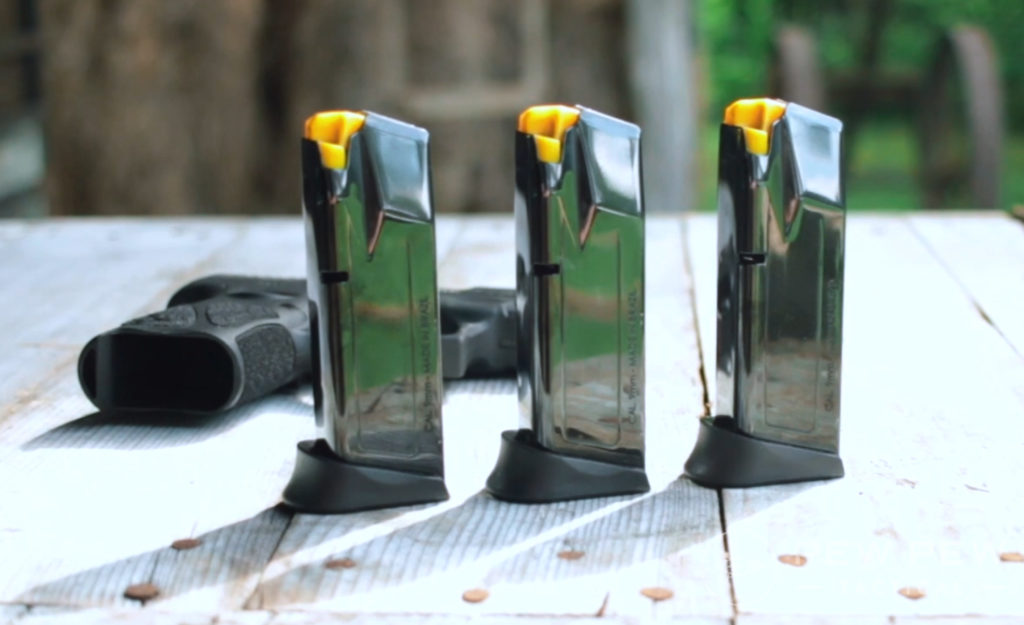 But the sights are the most notable change. Gone are the annoying plastic sights of the G2C!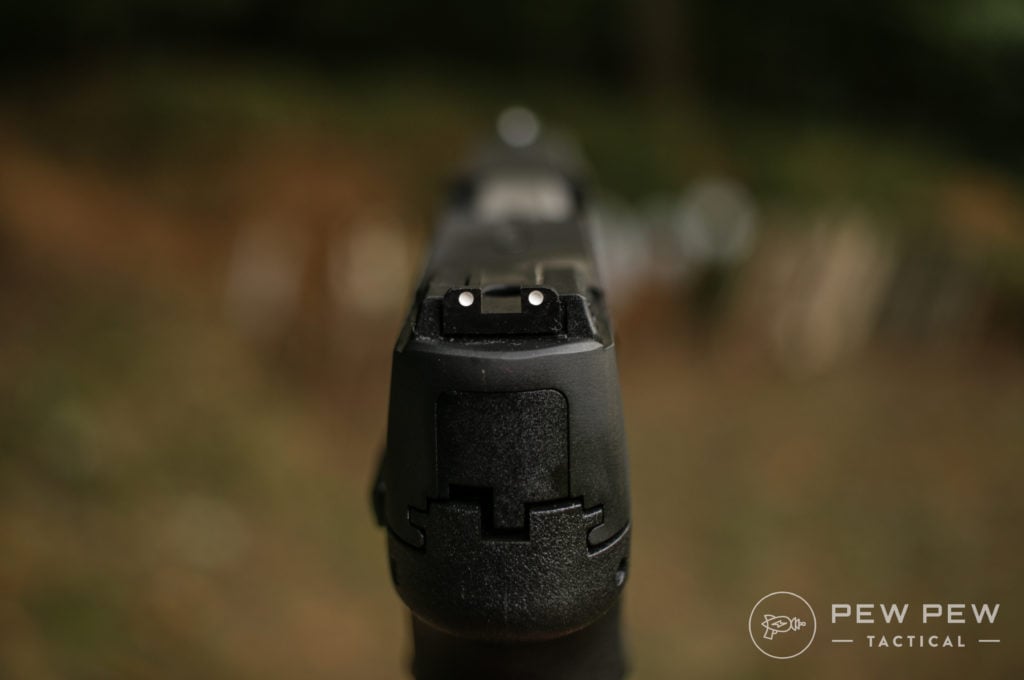 Now you get metal front and rear sights via the 1 dot front post and a black box rear sight.
The best part is that they are Glock sight compatible, so if you don't like the stock Taurus sights, you can upgrade them with ease.
And to those of you concerned about safety mechanisms? Well, you have a lot of them on the G3C. The trigger safety dongle, striker block, loaded chamber indicator, and manual safety come standard.
306
at Palmetto State Armory
Prices accurate at time of writing
Prices accurate at time of writing
G3C VS G2C
There are a few small changes that improved the G3C's overall design.
Maybe not enough to justify ditching your G2C, but there's no doubt that these little tweaks will make the G3C a much stronger contender in the CCW world.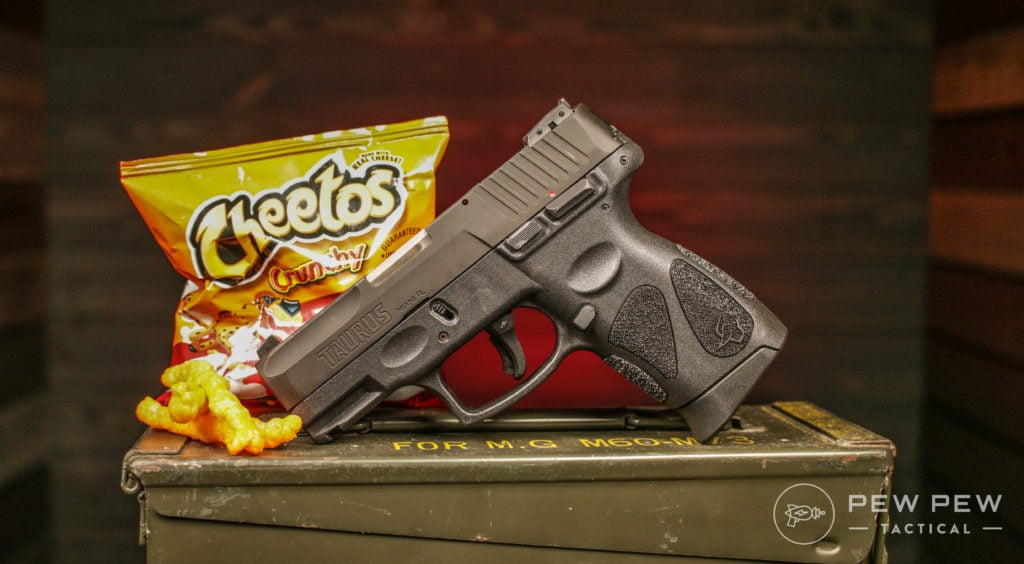 Again, the specs for the G3C are basically the same as the G2C, with some cool additions like the slide serrations, mag well, and the sights. But that's about where it ends.
Something to note: The magazines are interchangeable. The G3C can even take P226 mags if that's what you're into! Unfortunately, the same can't be said of the slides.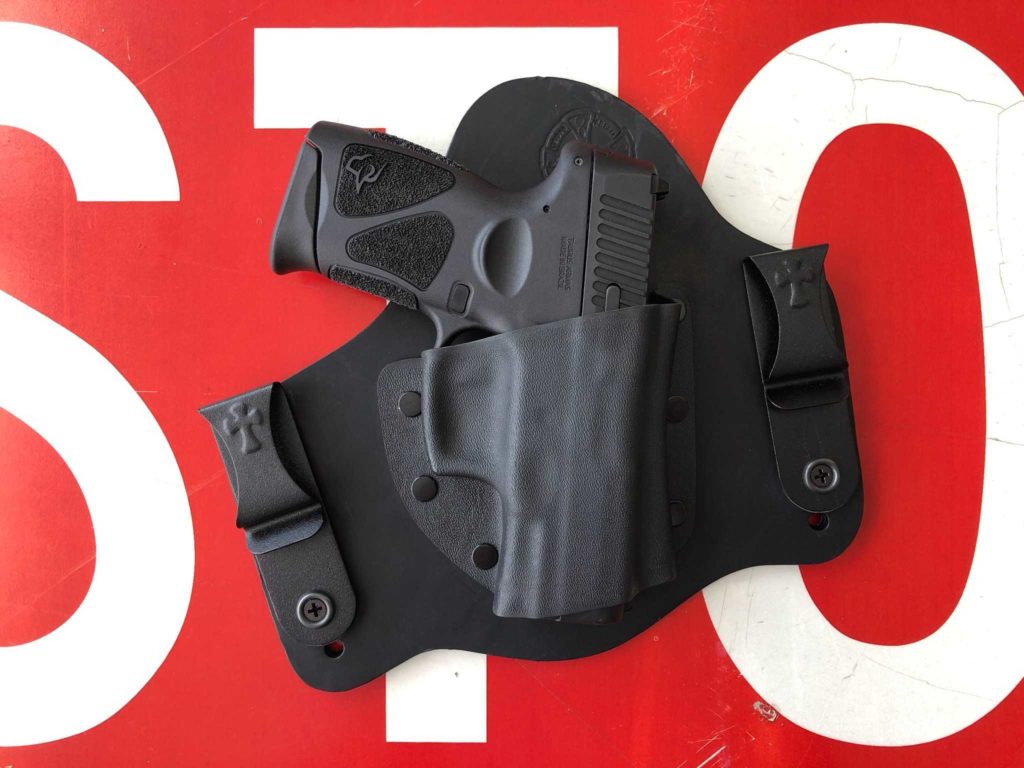 Some G2C holsters work for the G3C, but not all of them. At this point, finding the perfect fit may be a guessing game until more G3C owners play the trial and error game.
In general, G2C holsters made from leather should work since the material is more forgiving to the minor changes between the two designs. Kydex holsters…are iffy.
67
at Crossbreed
Prices accurate at time of writing
Prices accurate at time of writing
At The Range
Johnny took the G3C out to the range for some major fun and plinking. He also invited Uncle Ricky along for the trip!
The G3C ran perfectly with several types of ammo. This firearm seems to be just as reliable—and possible even more reliable—than the G2C, which is a critical element if you plan on using this gun for self-defense or home defense.
12.75
at Palmetto State Armory
Prices accurate at time of writing
Prices accurate at time of writing
Center mass shots at 7 yards was an easy task, but keep in mind that the G3C is a compact CCW gun, so you won't have a lot of luck at extended ranges.
For close defense, though, the G3C nails it.
Oh, and the handling is great! The G3C's grip is extra grippy, and the controls are well placed and easy to work with.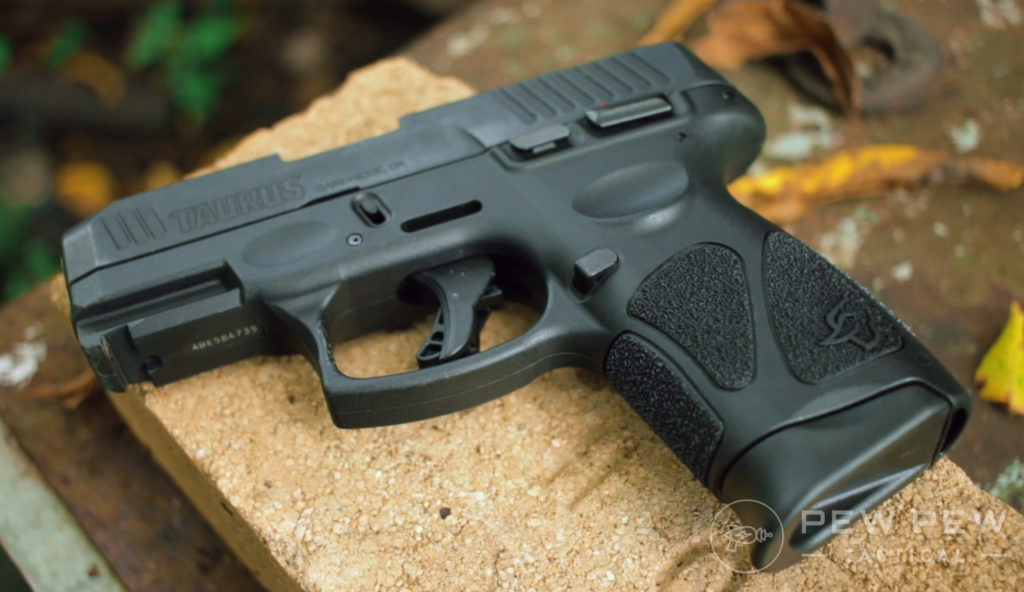 A super long trigger acts as an extra layer of protection and safety, but the reset is short and crisp, making follow-up shots fast and on target.
While the manual safety is easy to flick off and on, we're not crazy about there being one at all. There is such a thing as making a gun too safe.
Downsides?
The aforementioned manual safety is one.
Besides that, this is a really solid gun. Taurus has a long history of designing and manufacturing some mediocre pistols. But the G2C and G3C have really set the stage for this company to make a comeback as a respectable brand.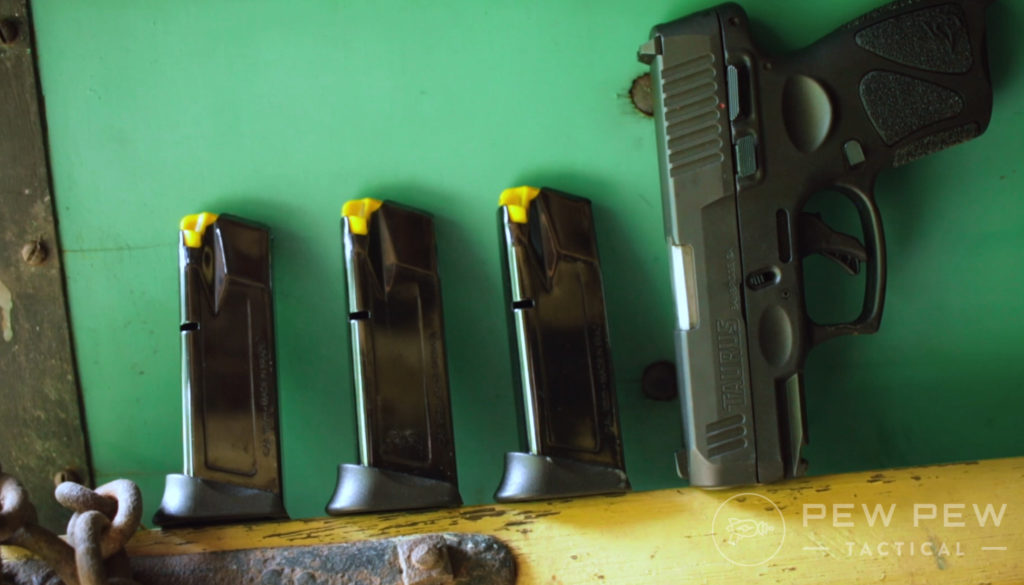 Taurus has every right to be proud of the G3C. It's a budget CCW that runs, runs well, and is actually nice to shoot.
28
at Gunmag Warehouse
Prices accurate at time of writing
Prices accurate at time of writing
By The Numbers
Reliability: 4.5/5
Range day opened with one forgivable hiccup. But after that? Perfection.
Ergonomics: 4/5
Controls are in the right place. Great grip. Sits low in the hand and feels good.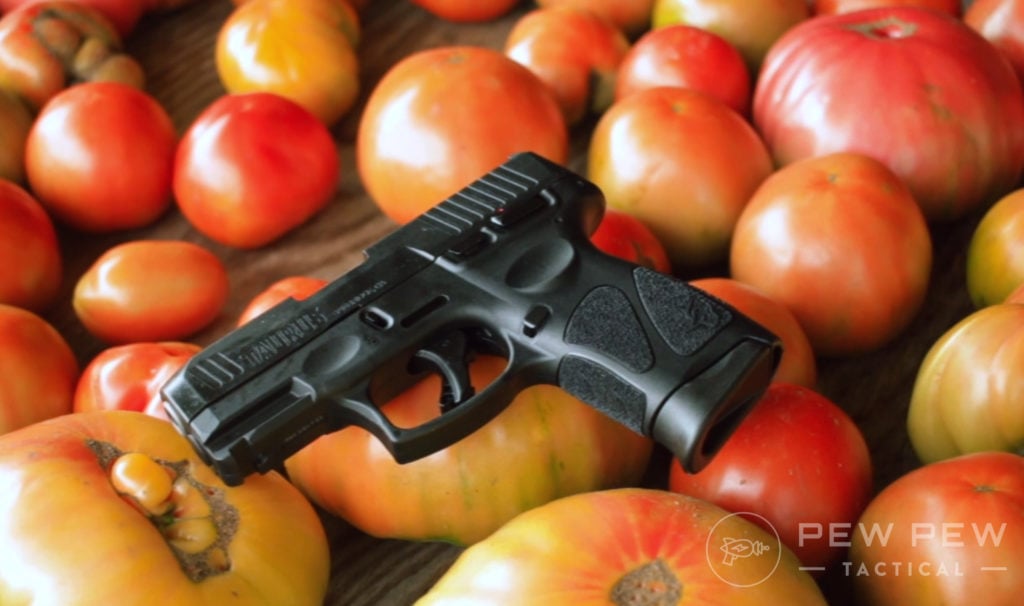 Accuracy: 4/5
Not a nail-driver, but it does what it is supposed to do. This gun could serve you well if you find yourself in need of a dependable CCW.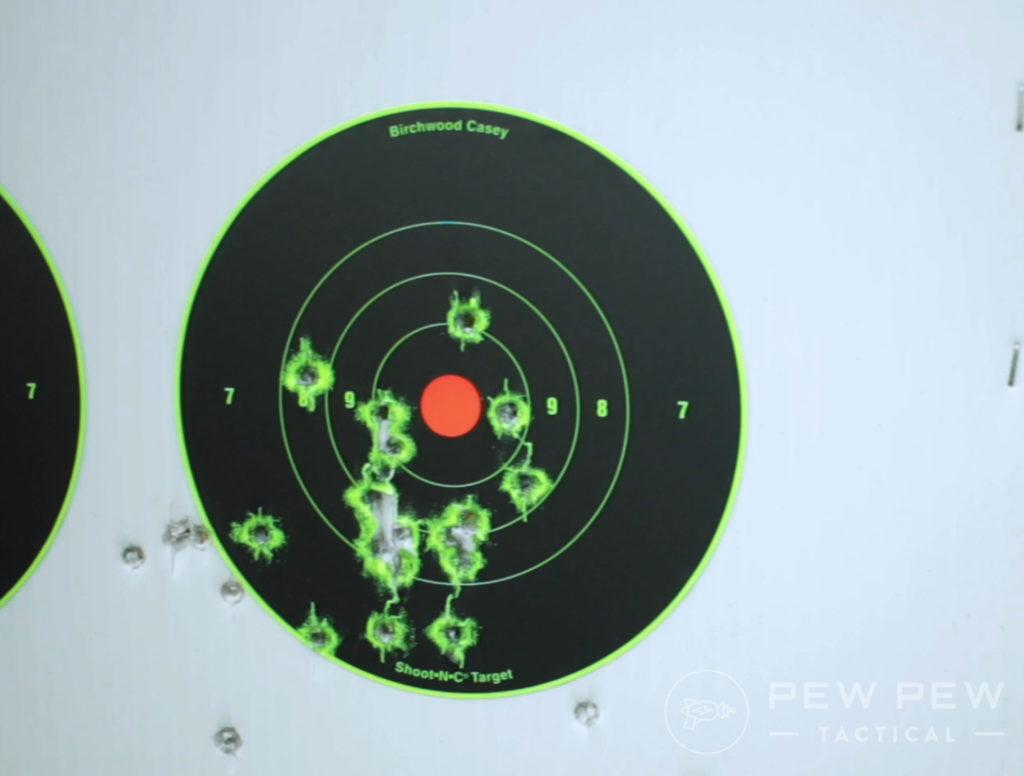 Customization: 2/5
Has a little rail. And maybe you could paint the bull on the grip?
Value: 4/5
Good value, especially with the three mags.
306
at Palmetto State Armory
Prices accurate at time of writing
Prices accurate at time of writing
Overall: 4/5
Taurus is providing reliable personal protection to a lot of folks who may be on a budget. Their G3C is a solid and cost-effective offering in a fairly saturated market.
Conclusion
The G3C delivers as a reliable, ergonomic, and economic CCW for the average person. A dependable CCW is always a great self-defense item to have on hand and getting one within your budget is always a perk. The G3C also gives users an upgraded experience over the older G2C.
We're very excited to see what Taurus will come out with next, and highly recommend their G3C!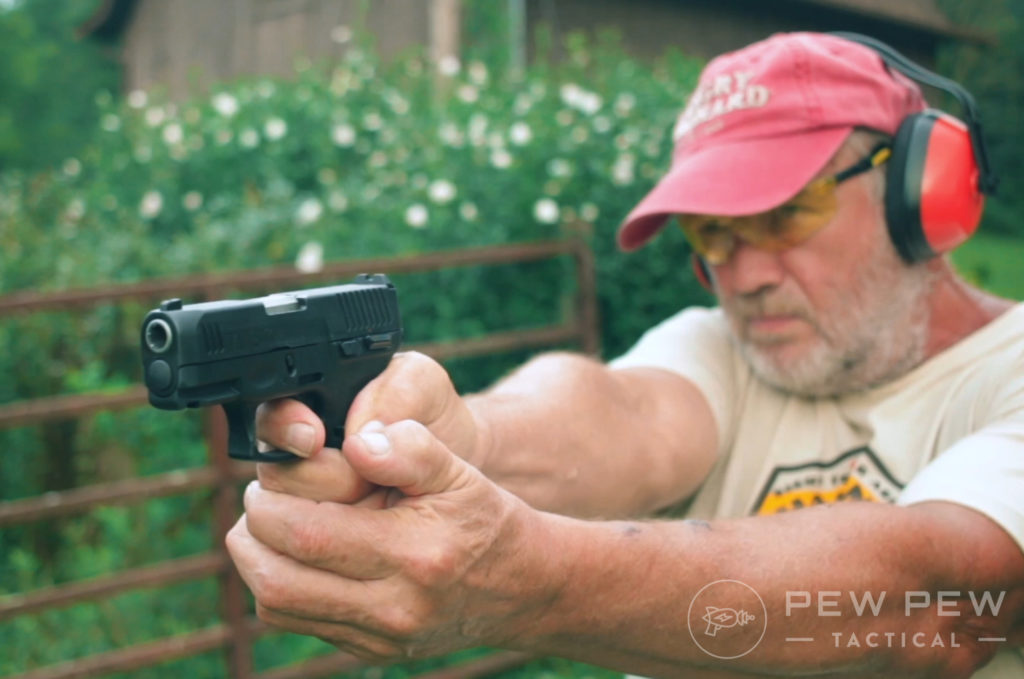 What is your take on the G3C? Can it live up to the G2C? Can Taurus become a super respected name like Glock? Let us know in the comments!
If you're looking for more CCW guns, check out the Best CCW Guns by Caliber! To feed your new gat, stop by the Best 9mm For Home and Self Defense!