CMMG released a new gun into its popular Banshee series, but this one comes chambered in a not-so-common round.
The new CMMG FourSix is the first civilian AR platform that fires the 4.6x30mm round…the chambering that the unobtanium MP7 fires.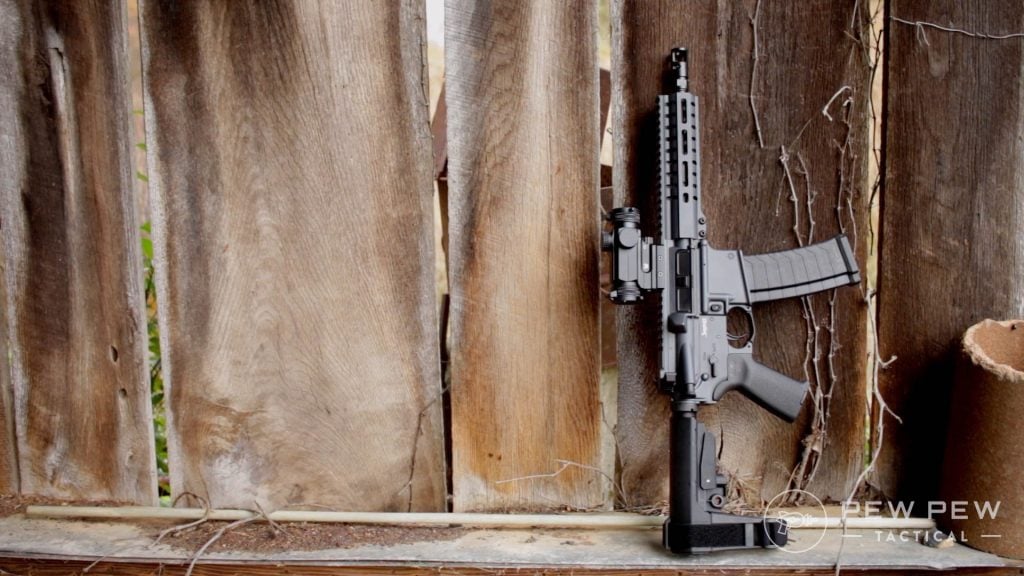 So, it's a civilian MP7, but also totally not an MP7. Totally clear?
But why would the FourSix be something you might be interested in? Well, we're going to talk about that today.
I got my hands on a FourSix, and I put it through its paces. So, I'll give you an overview, show you how it ran at the range, and tell you the good and bad.
For the full video review, here it is from my channel:
Table of Contents
Loading...
What is the FourSix?
Full disclosure, CMMG loaned me this gun for review, and I've got to send it back. But I am biased towards this company.
I own two Banshees myself, and I love the platform.
1719
at Palmetto State Armory
Prices accurate at time of writing
Prices accurate at time of writing
As I mentioned, the FourSix is part of the CMMG Banshee family. This means it's small, concealable, and perfect for a truck gun or a home defense setup.
What it comes with are a typical CMMG box and one magazine. But they sent me two just to make testing easier.
Digging into the Specs
It's an AR platform, so you can swap out most parts. It sports an 8-inch barrel and a rail that goes all the way down so you can accessorize with lights or whatever else you want.
The handguard is M-LOK and should look familiar to you — classic CMMG guard that's been around for a hot minute.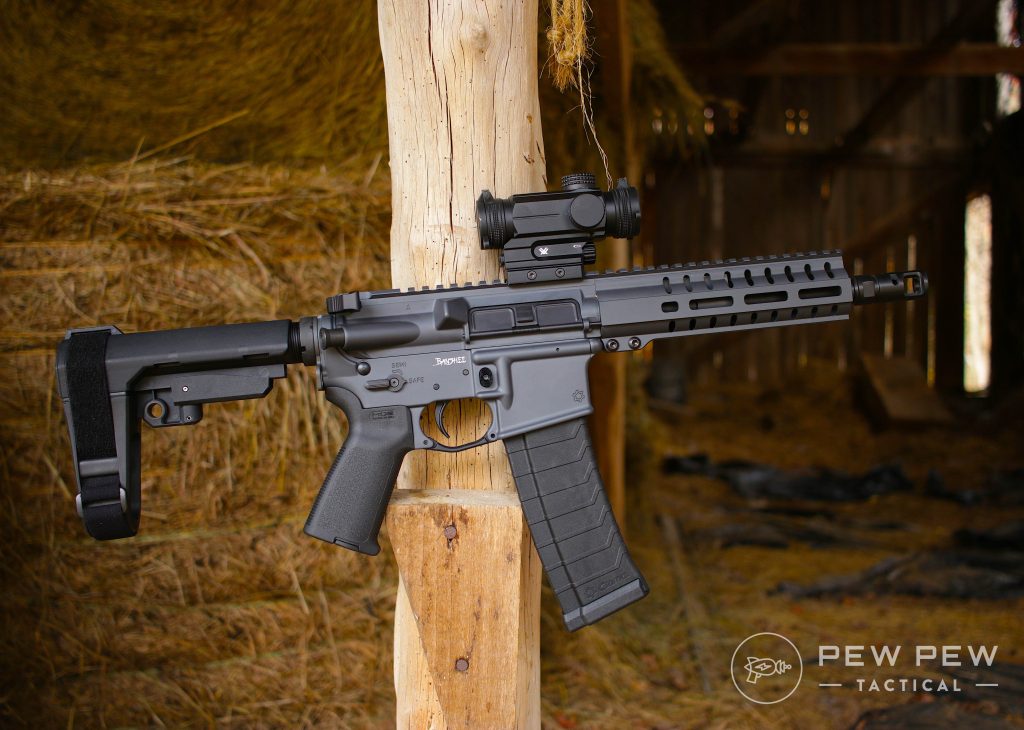 Unless you SBR it, it comes with a Rip Brace, and up front is the CMMG SV Brake.
The whole thing is 27-inches long and weighs 5.5 pounds unloaded.
Ergonomics feel great. Controls are right where you expect them to be for an AR platform.
It has a Magpul MOE grip which I like, and a CMMG ambi charging handle. Surprise, I also like that. (There's a pattern here…I'm a total sellout for Banshees.)
The FourSix came as a flat top, so I used my Fix It Sticks, added a Vortex Spitfire Prism red dot, and headed straight to the range.
280
at Fix It Sticks
Prices accurate at time of writing
Prices accurate at time of writing
Range Time!
For this test, I ran Fiocchi ammo cause you ain't got many options with this chambering.
Plus, there's an ammo shortage right now…and well, feeding the FourSix isn't easy.
I did mag dumps like a typical gun review but also did a lot of groups.
Three hundred fifty rounds later…what I have to report to from the range is anti-climactic. The FourSix ran flawlessly for me.
Every round chambered and fired. It ejected and locked back on empty every time. Legit easy test at the range.
One range thing I did notice, though…I ran it pretty hard, and the handguard got pretty hot — a little uncomfortable.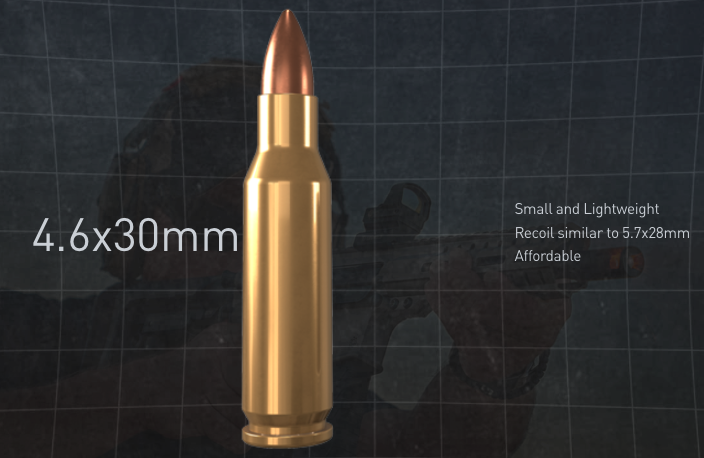 CMMG has a patent-pending gas block to help with heat dissipation. But just a heads up, if you run it hard, wear gloves, maybe?
The 4.6 round is unique, with plenty of penetrating power out to 150ish yards.
And it is STUPID accurate. I was able to stack rounds on top of each other. Super happy with the accuracy.
Pros & Cons
Let me tell you what I liked and then I'll tell you what I'm not happy about.
First, I love the finish. CMMG is known for its finishes, and this one is sniper gray. Sweet Fancy Moses, it's gorgeous.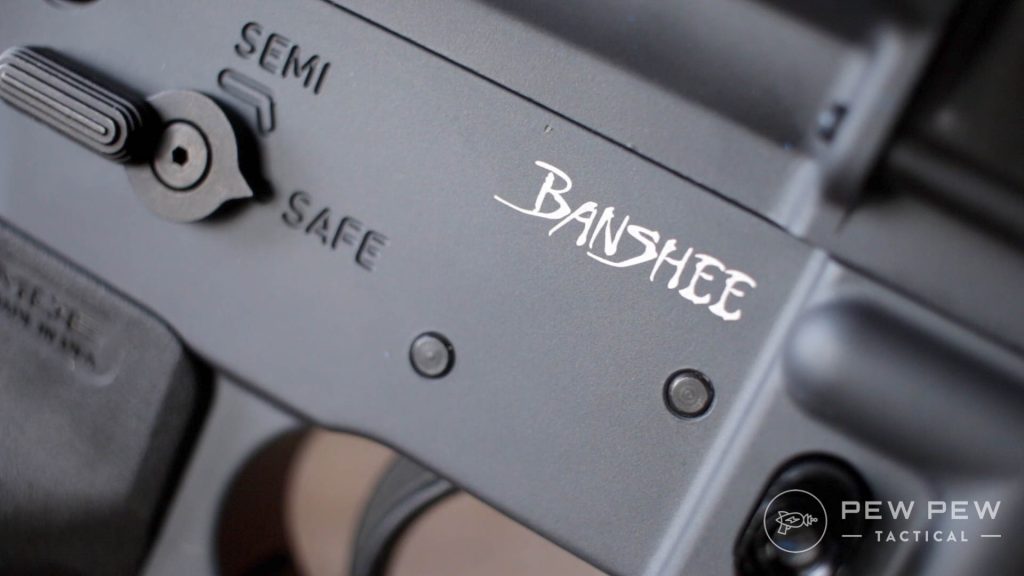 Second, I like the warranty. This one isn't my gun, but with my personal CMMG's I like that they're made in Missouri and have a lifetime quality guarantee.
Third, I like how it ran. Again, zero issues, but keep in mind this is a sample size of one.
Finally, I like the modularity. If you want to change out the grip or charging handle or brace…well, it's an AR, so the options are unlimited.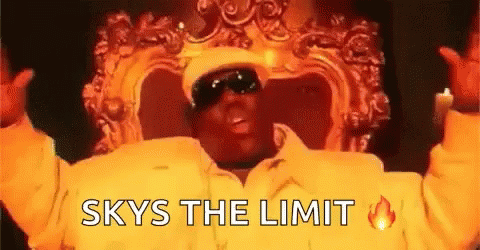 OK, two things in the room-for-improvement category on the FourSix.
First, this is a top-shelf gun, and the price is $1,400. Understandable.
But at this price, I think CMMG should consider a trigger upgrade.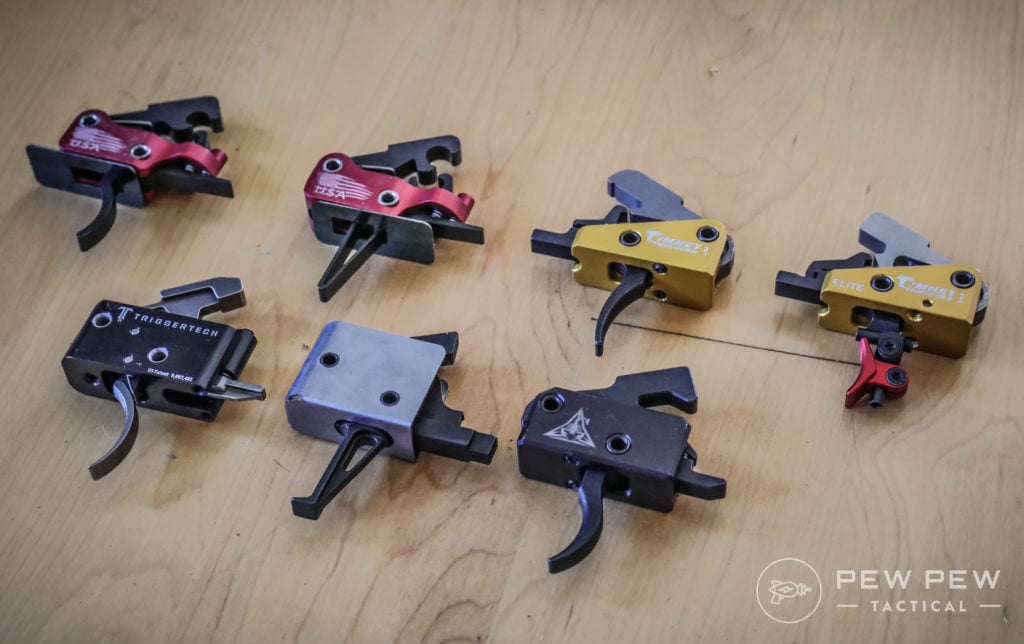 What it comes with is solid. It's mil-spec and works great. But if I was going to keep this gun, I'd be saving my nickels and would add a new trigger down the road.
And my other comment on this project is that the FourSix only comes with one magazine.
Again, at this price, I'd like to see two mags…or three. At over $1K, an extra mag would be nice.
By the Numbers
Reliability: 5/5
I've heard internet rumors that one guy's mag didn't work and that there's been a few issues with the Fiocchi ammo. But for me and this test? Zero issues. It ran like crazy.
Ergonomics: 4/5
I like the MOE grip, and the controls are great…especially that ambi charging handle, but it's still (just) an AR. Nothing to write home to Momma about.
Accuracy: 5/5
It's a wee little round, so don't expect to go out too far. But at reasonable (shorter) distances, you can make tiny holes right where you want them.
Customization: 5/5
Full rail + M-Lok + AR modularity? Customize all the things!
Value: 3/5
Again, it's a top-shelf gun, but $1,400 is just the beginning. After you purchase, you're still going to need to buy more mags, maybe upgrade the trigger, and feed it. Ouch. Plus, you need an optic and irons — double ouch.
1719
at Palmetto State Armory
Prices accurate at time of writing
Prices accurate at time of writing
Overall: 4.5/5
The Banshee line continues to impress me, and this new chambering is both bizarre and wonderful. It's a solid gun.
Conclusion
Overall, there's not much to complain about here. The FourSix runs, and it's gorgeous. CMMG backs it up with their lifetime warranty. And…it's doggone cool.
In case you missed it the first time, check out the review on my channel below.
What do you think of the CMMG FourSix? Let us know below. Dig the CMMG brand? Make sure to check out my other review on other CMMG goods: Banshee 10mm, Banshee MK47, and the 5.7x28mm Upper.