Ammo makers and retailers say the ammunition shortage that's plagued the industry for over a year won't resolve anytime soon.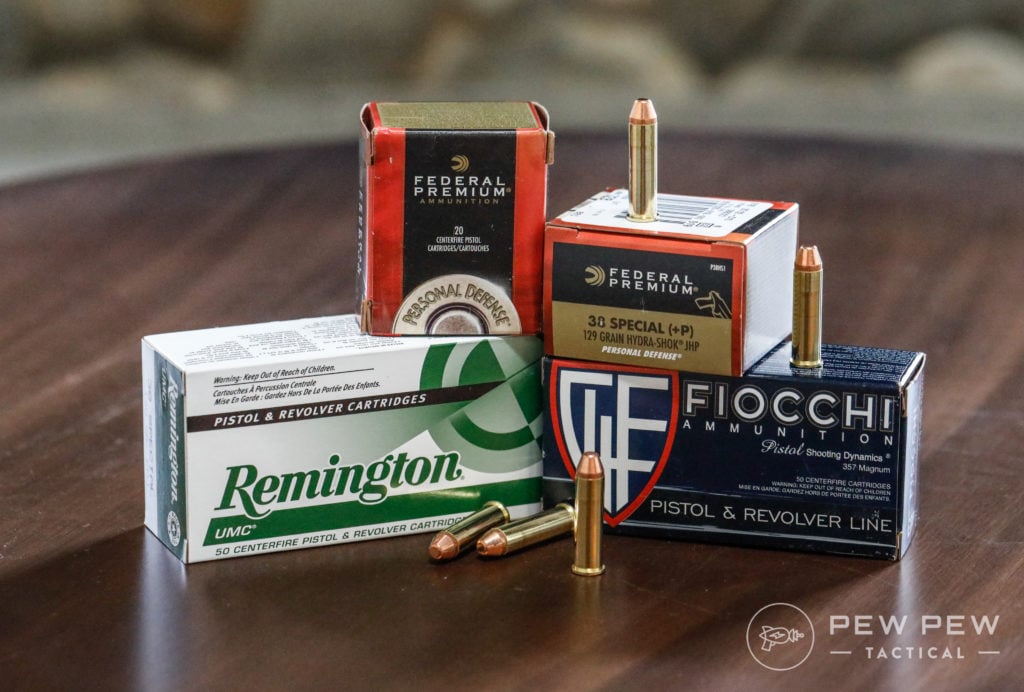 An unexpected pandemic and civil unrest in 2020 kicked the supply issues off, but that was quickly followed by new policies enacted by President Biden that set off a second rush on the limited supply.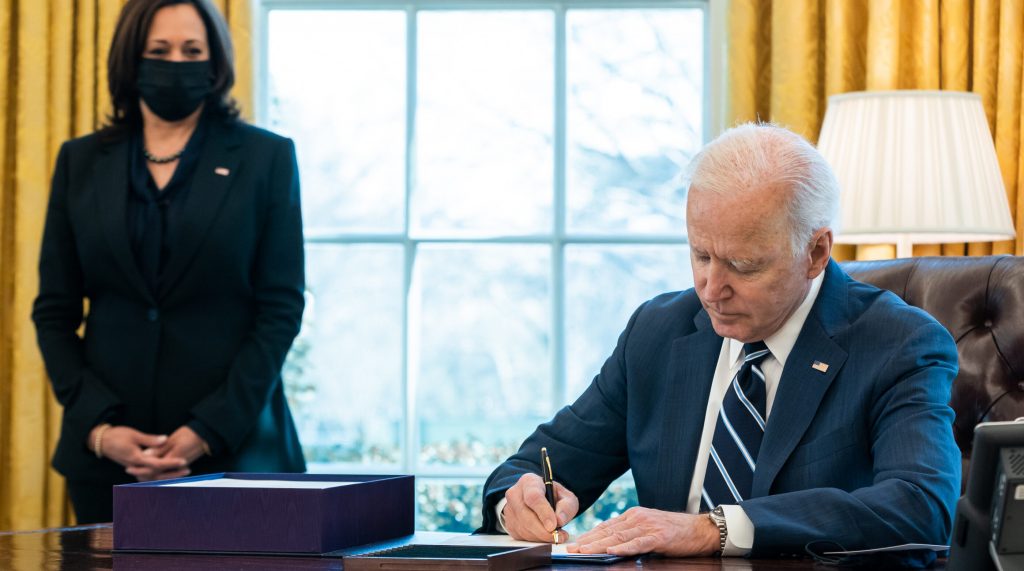 So, let's take a look at the ammunition situation – talk about the domino effect that left the industry reeling, the impact of executive actions, and what the future holds for ammo.
Table of Contents
Loading...
2020: COVID-19 & Civil Unrest
The early months of 2020 were unlike any modern Americans had experienced.
Hit with an unexpected pandemic followed by civil unrest and riots, consumers flocked to online and brick-and-mortar gun stores determined to stock up on guns and ammo.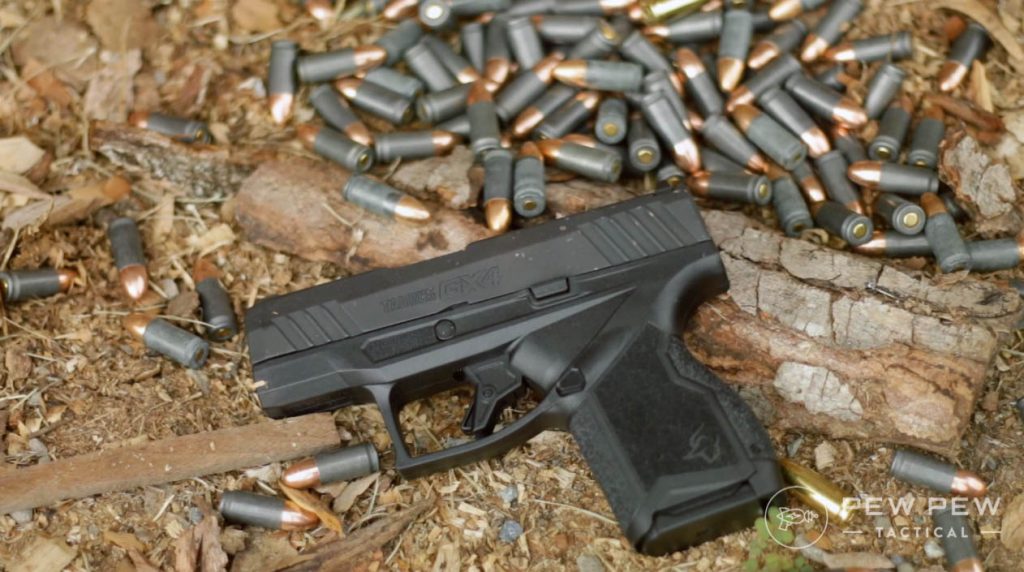 The National Shooting Sports Foundation reported a massive influx of new gun owners in 2020, totaling 6.2 million. New shooters purchasing guns and ammunition caused a significant drop in supply.
(See what the top selling guns of 2020 were here.)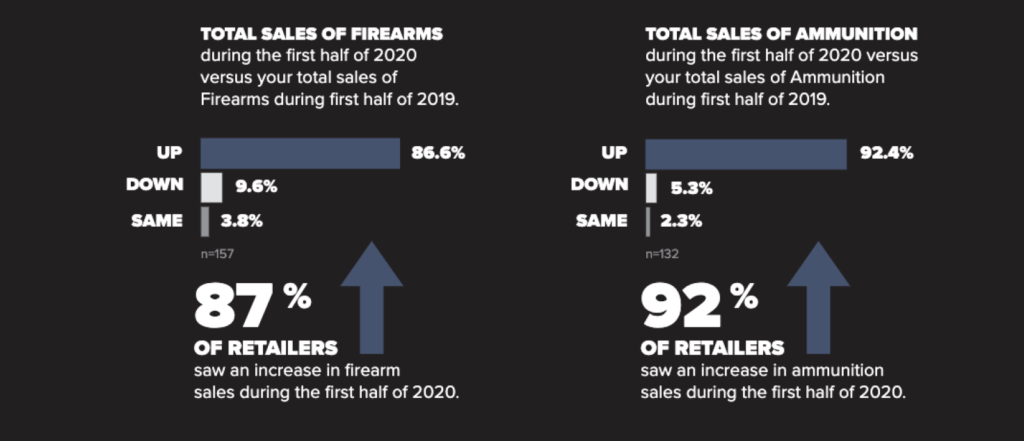 Ammo companies struggled to keep pace with surging demands for popular home defense and concealed carry calibers like 9mm, .45 ACP, and 5.56 NATO.
But coupled with lockdowns and temporary closures of factories due to COVID-19, manufacturers were forced to run at lower capacity despite ballooning sales.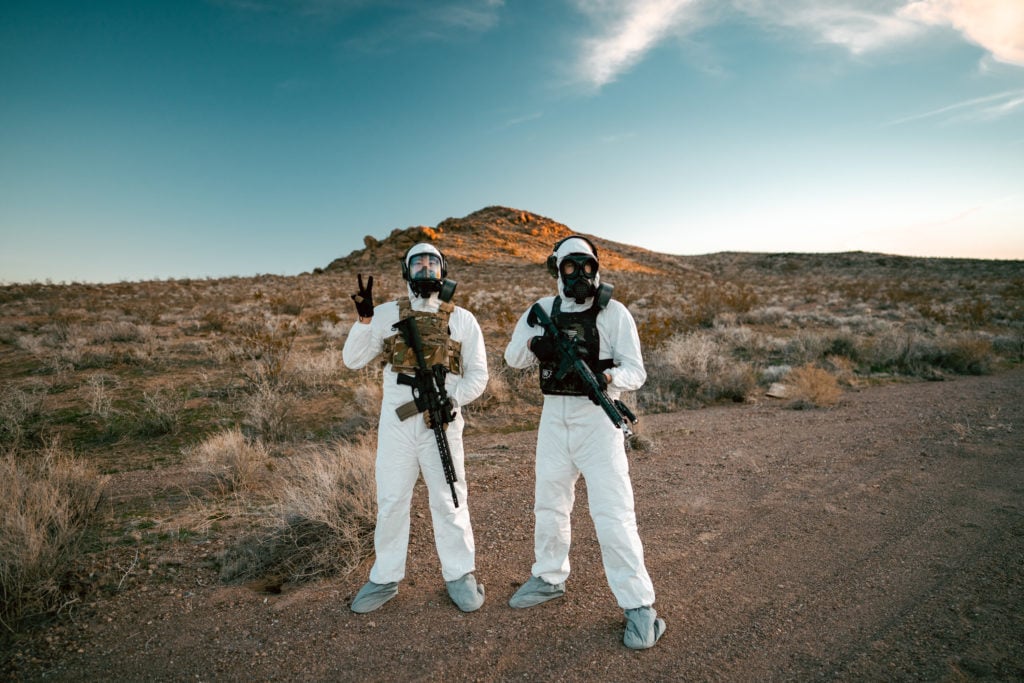 The result?
A nationwide ammo shortage with empty shelves and skyrocketing prices.
Vista Outdoor — parent company to ammo brands like Federal and Speer, in addition to newly acquired Remington — reported a year's worth of backlog on ammunition orders in November 2020.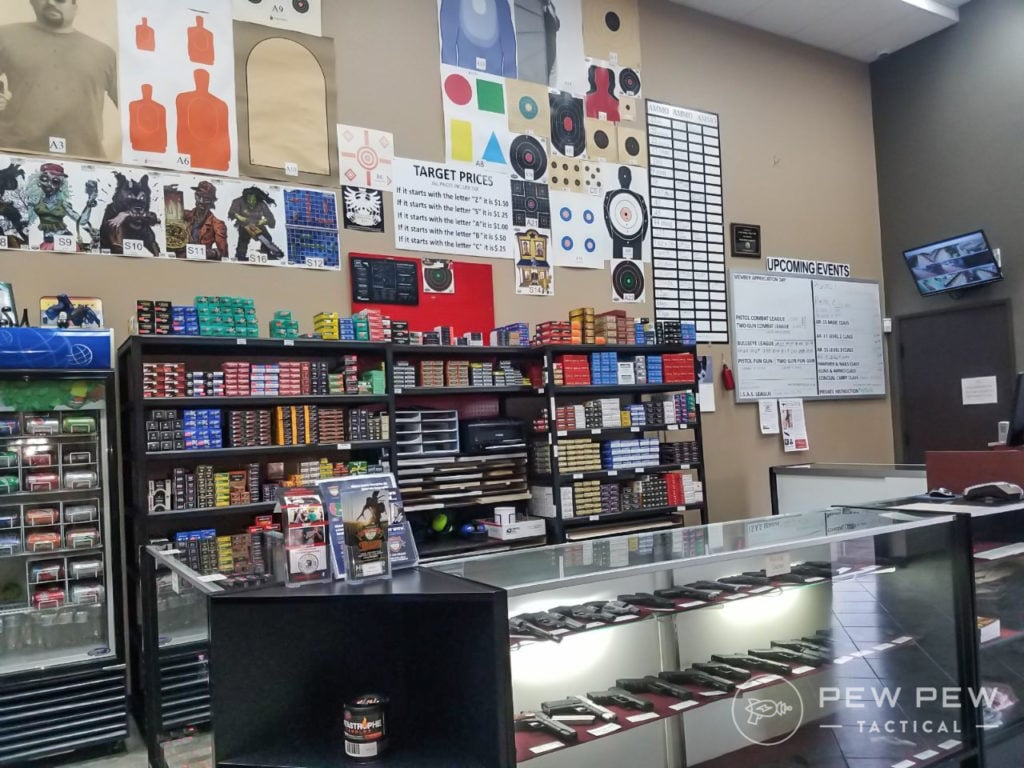 "Consumer demand continues to outpace our ability to supply," Vista Outdoor CEO Chris Metz said during an investor's call.
Vista reported the 2020 ammunition orders totaled over $1 billion in sales in what the company termed "unprecedented."
Critical Components Unavailable
In addition to spikes in demand and scaled manufacturing, the industry also underwent a lack of critical components, like primers.
This further impacted manufacturers' ability to produce enough rounds to meet demands.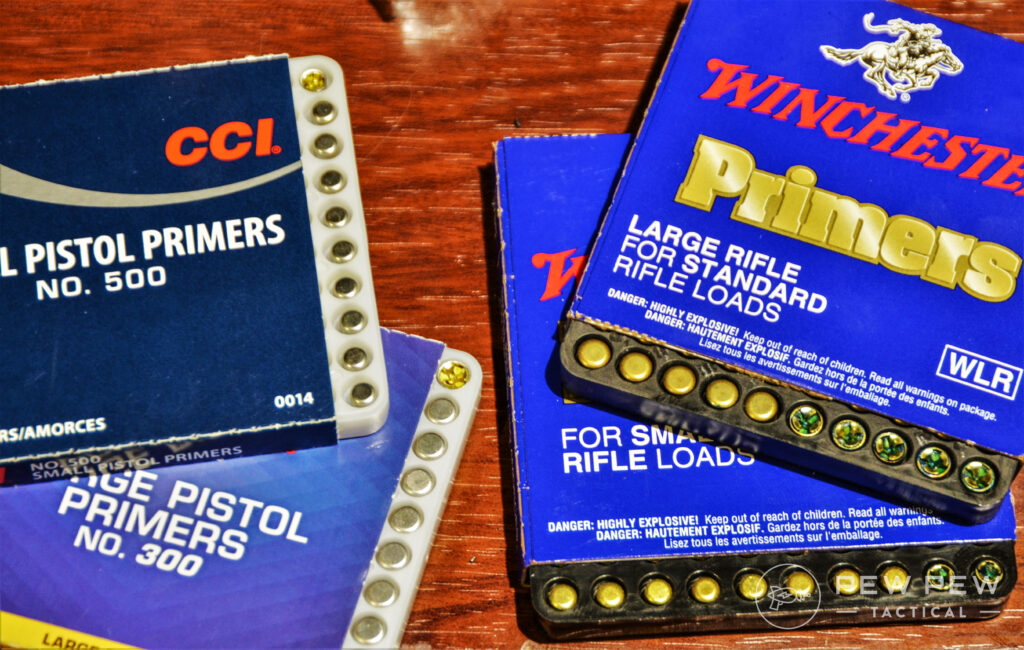 Lucky Gunner's Jake Felde said the lack of primers had the greatest impact on small ammo makers and reloaders.
"That shortage is sidelining a lot of smaller boutique manufacturers. They may have projectiles, brass, and powder on hand but no primers," Felde explained to Pew Pew Tactical in an email in 2020.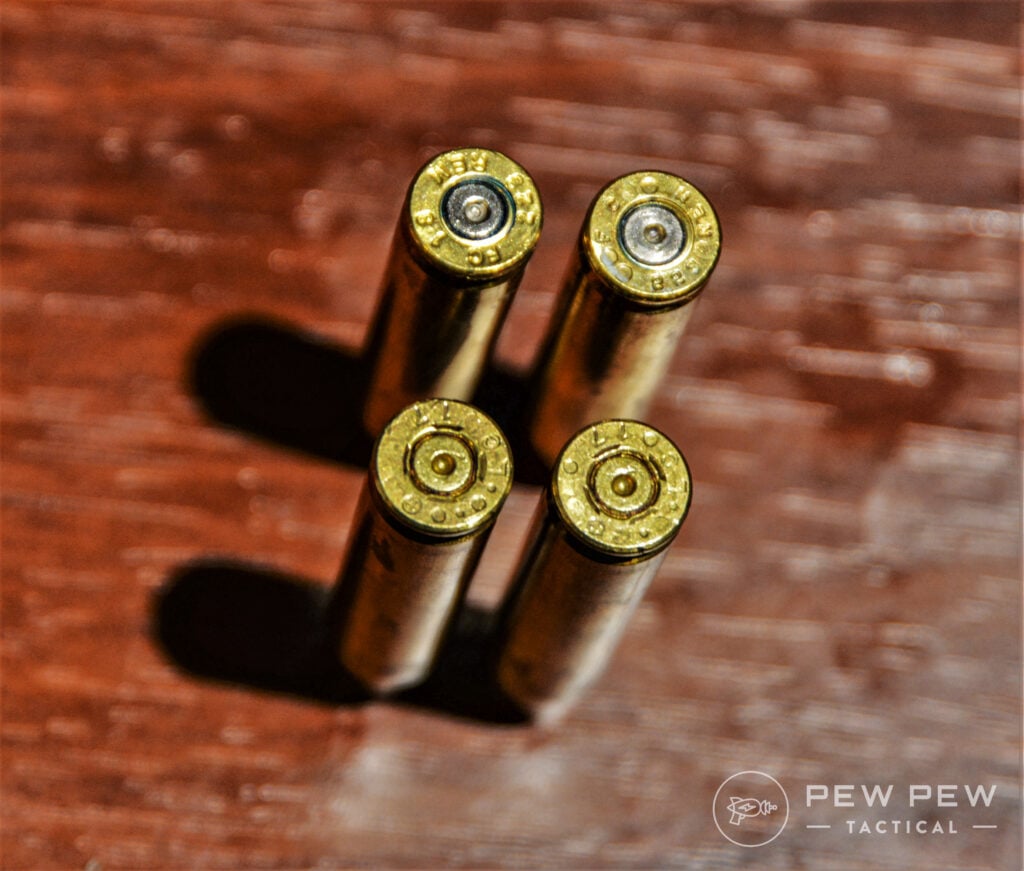 "That creates a situation where they can't produce any cartridges, and their machines sit idle while demand for ammo rages on, creating frustration for everybody involved.
Russian Ammo Ban Squeezes the Industry Further
Adding fuel to an already uncertain ammo situation, the U.S. State Department placed new sanctions on Russia in 2021 – resulting in a ban on future imports of Russian firearms and ammunition.
In essence, the State Department prohibits U.S. retailers or manufacturers from bringing Russian guns and ammo over to the States.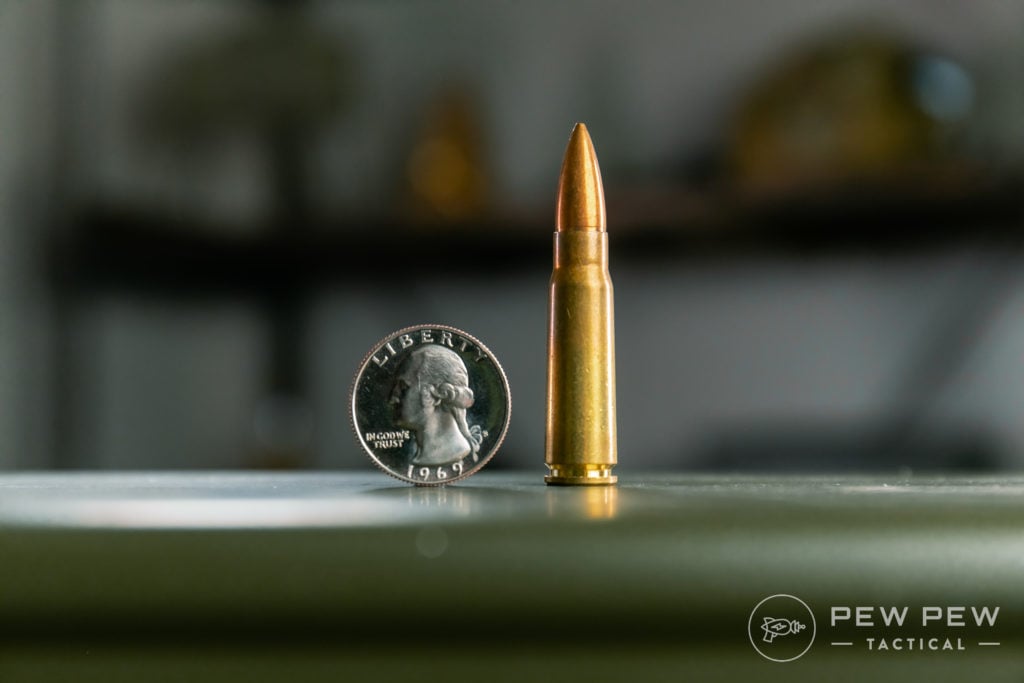 So, this means things like steel-cased ammo, 7.62, 5.45, and other popular Russian exports are potentially on the chopping block.
Though U.S. importers knew this would be a possibility and thus secured ATF approval prior to the sanctions, approval only lasts two years. After that, without a reversal, Russian ammo will be a no-go in the states.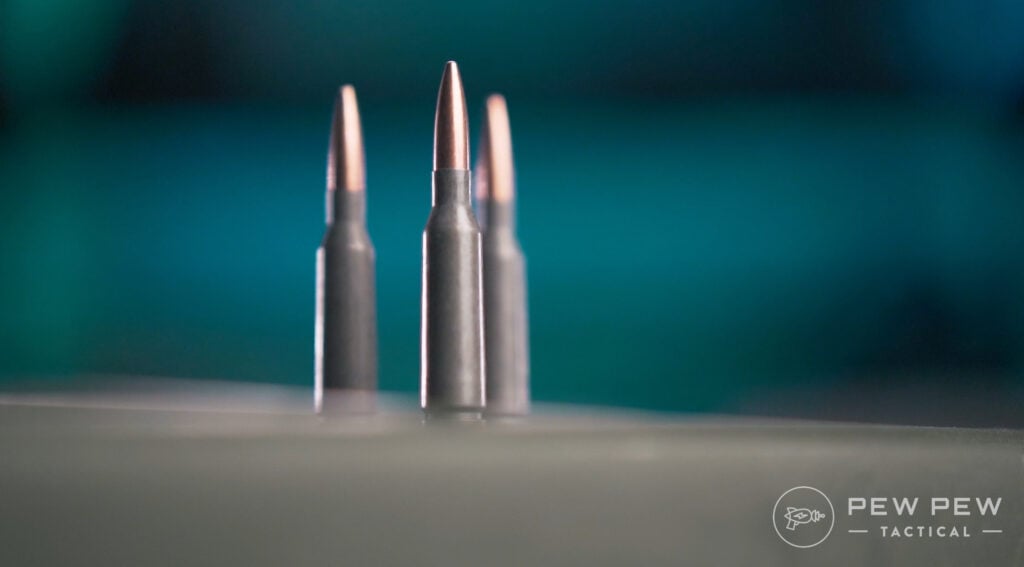 Kyle Reade, president of Arizona-based online ammunition retailer TrueShot Gun Club, explained that 30% of all ammunition coming into the U.S. is from Russia…so the impact of the sanctions will eventually be felt.
"We've got a math problem here. I don't see Biden rescinding that executive order, and he's got three more years [of his presidency]. The import license is valid for two more years; ergo, we are staring down a really big problem. You've got a 12-month gap with demand high."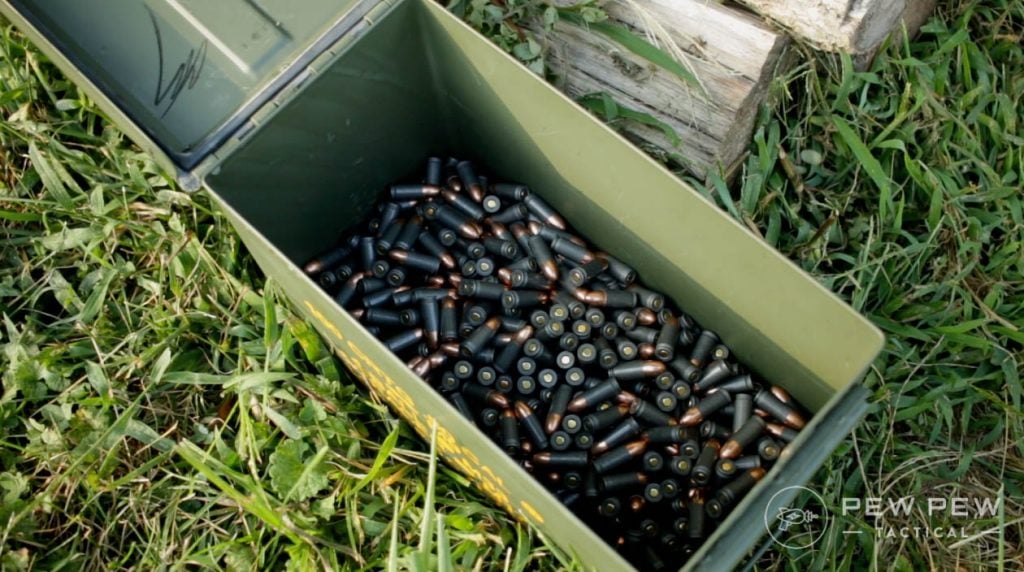 With an uncertain future, consumers once more rushed to grab ammo.
Online retailers told Pew Pew Tactical they noticed a significant increase in sales on 7.62×39 ammo to include brands like Barnaul, Red Army Standard, and Wolf.
Lucky Gunner's Welsch told Pew Pew Tactical that after the public caught wind of the ban, the site saw "unprecedented levels of traffic" to their 7.62×39 caliber page.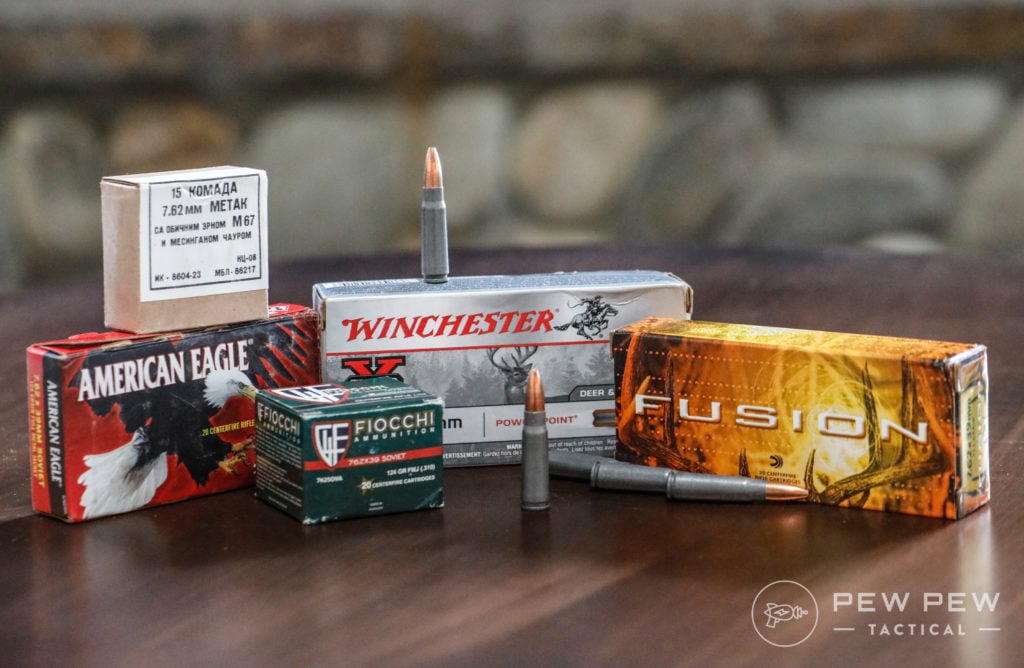 "It's the hottest we've ever seen the market specifically for Wolf and Tula ammo," Welsch explained."
To read more about the Russian ammo ban, catch up here.
When Will Things Stabilize?
Retailers and distributors have felt the crunch as they fight to stock rounds for customers…and that won't let up anytime soon.
TrueShot Gun Club's Reade told Pew Pew Tactical that the industry wouldn't see things stabilize for a few years.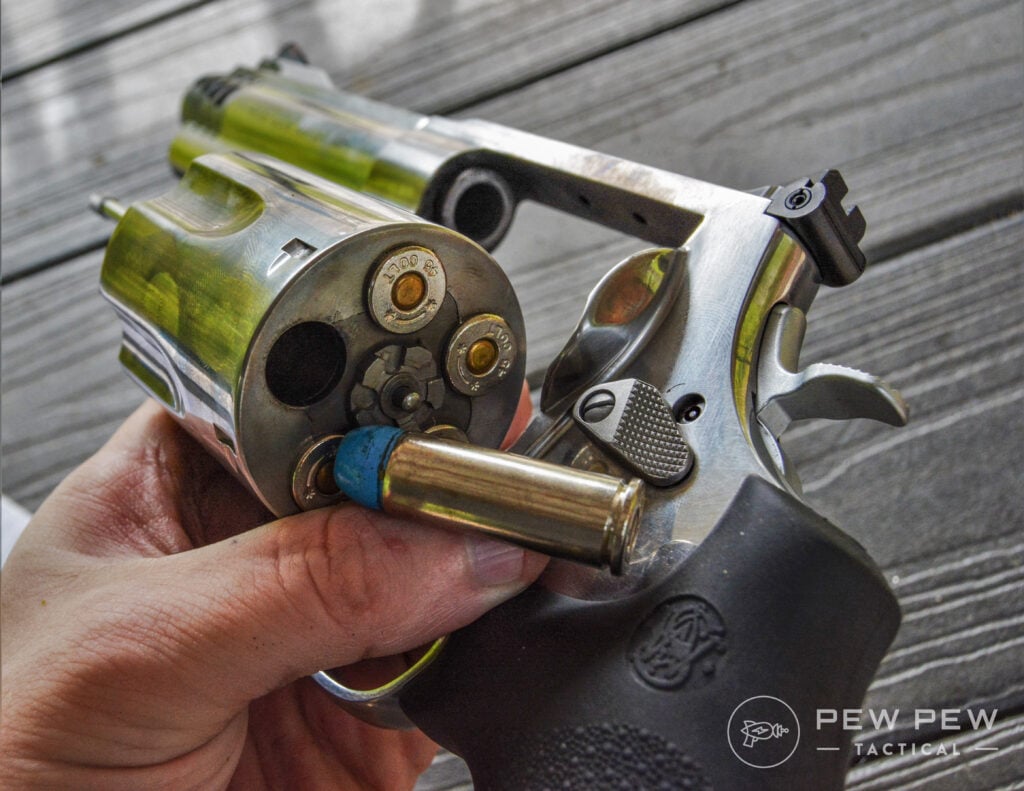 "I've talked to [major ammo maker], and without missing a beat, they said three years. We have a hostile administration to our industry, and they're 12 months out to fill big box retail. Then we had the Russian import disaster…And demand is at an all-time high. Supply is still outpacing demand." he explained.
The recent targeting of the gun industry with executive actions and Russian sanctions paired with rumors of President Biden signing the United Nations Arms Trade Treaty continues to drive consumers to stores.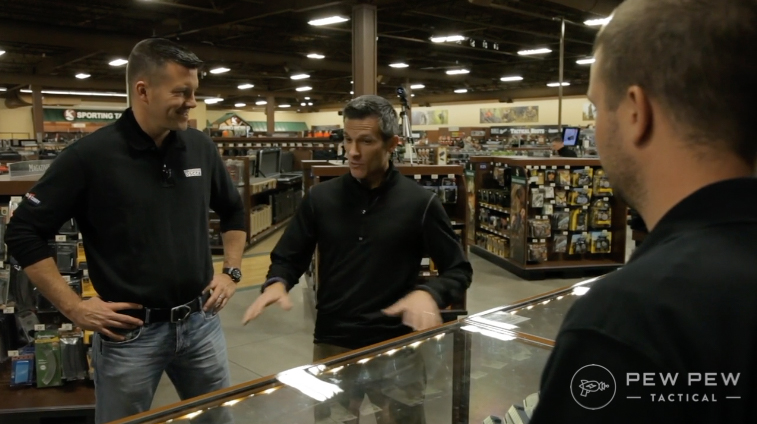 Reade warned that if President Biden signs the deal, demand will spike again.
"We'll see another huge spike, and you're going to see prices skyrocket overnight," he said.
Dave Kiwacka of BarnuaL said wholesale distributors also expect high sales volume to continue.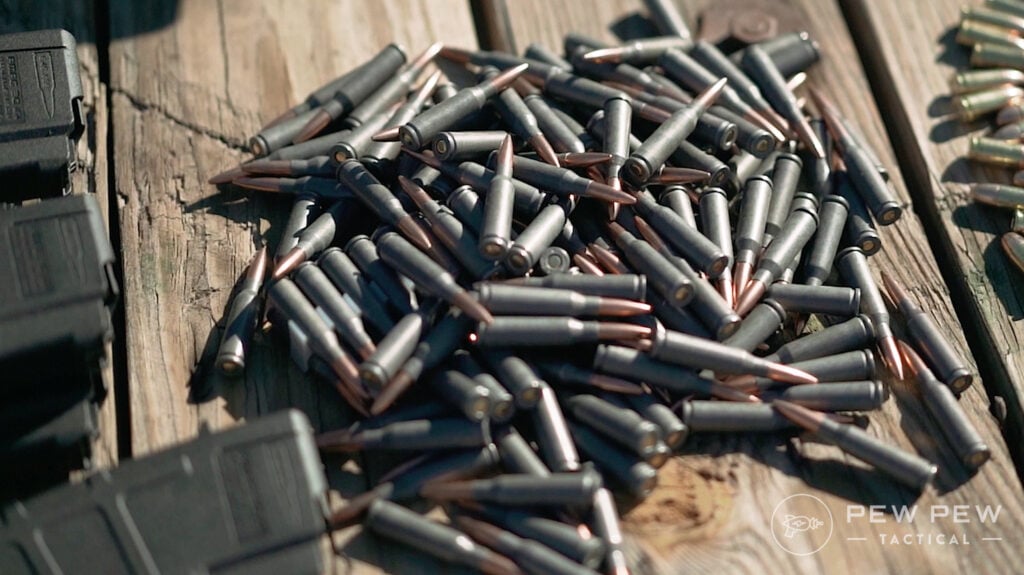 "If things calm down socially and politically, we may get to finally see what that new normal level of supply and demand looks like," Kiwacka explained.
Until then, it's all about the hunt.
"Consumers will need to check with local shops and online sites at least daily. Most of the time, when we see a live posting for ammo, it's gone in minutes."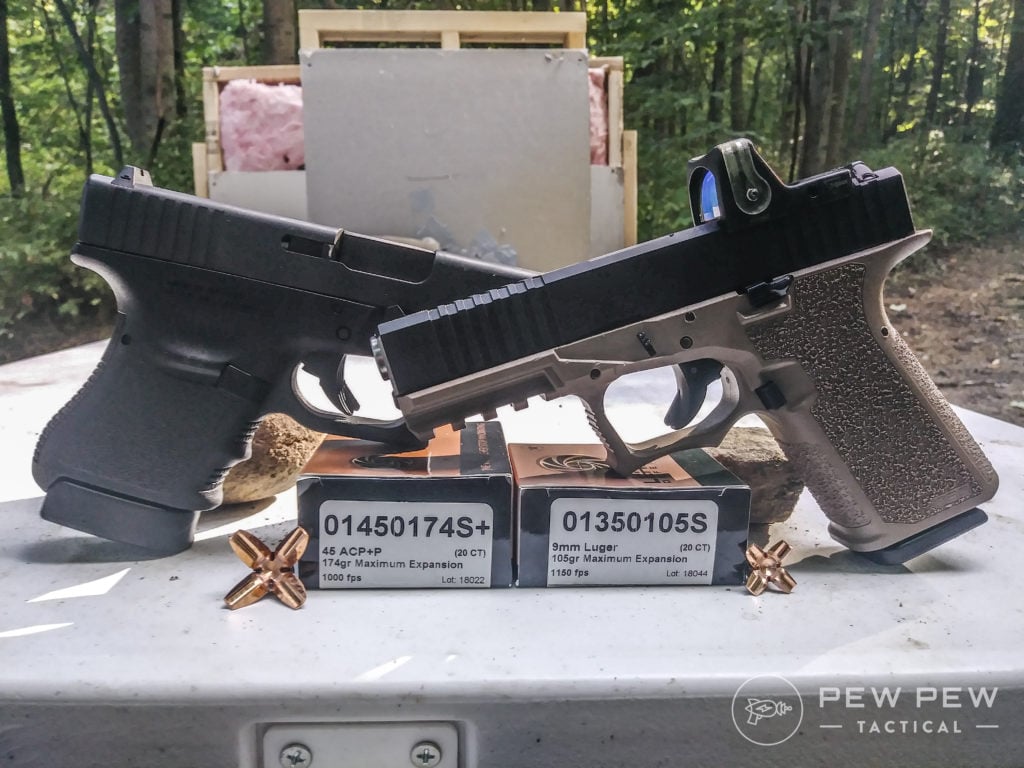 Brownells — a lead retailer for firearms, parts, and ammo — experienced high volume sales that led to empty online shelves. An article from Pew Pew Tactical in July noted only 2% of handgun models and 3% of rifle models in stock.
The retailer said it's fighting to restock, but current demand makes it tough to keep up.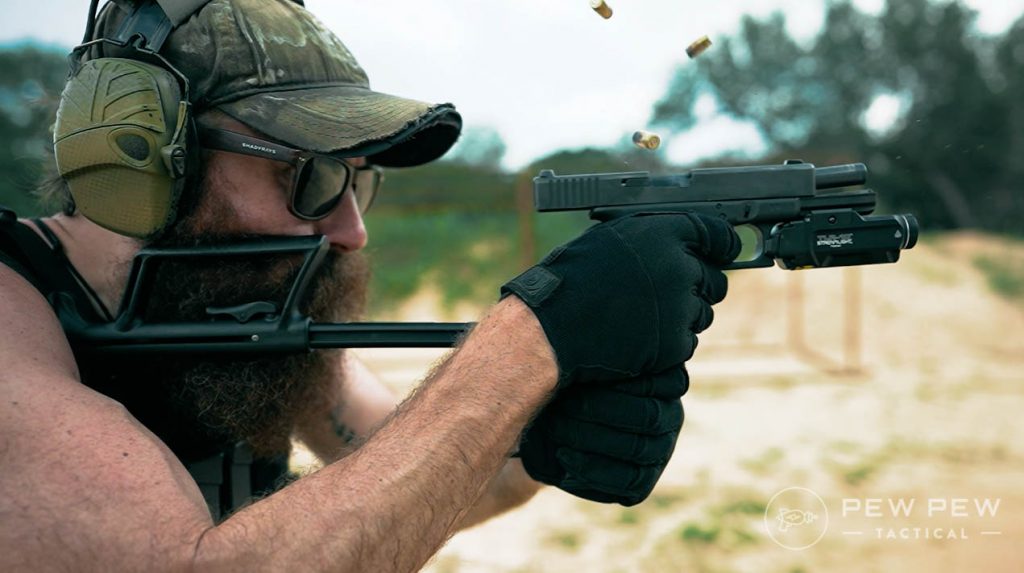 "Brownells is constantly trying to get more ammo, but demand is so high for certain cartridges they sell out very quickly once they hit the website," Roy Hill of Brownells told Pew Pew Tactical.
"I would suggest checking websites like Brownells.com frequently for the specific cartridges you're looking for. A few times a day, hit a website and see if anything has come back into stock."
Conclusion
With the shortage looming well beyond 2021, gun owners should continue to stay diligent and check online sites daily for ammo deals and availability.
In short, don't sleep on any ammunition that pops up. It won't last long.
For more info on gun sales amid COVID-19 check out some more articles:
What rounds have you had trouble buying? Let us know in the comments below. Also, try to grab some rounds at our recommendations for the Best Places to Buy Ammo Online.