CMMG, known for their good looks and guns that run like scalded dogs has jumped into the 5.7x28mm conversion game.
I recently added a complete 5.7 upper to my current CMMG Resolute 300 rifle, got a boatload of expensive ammo down the pipe, and I'm going to tell you all about it.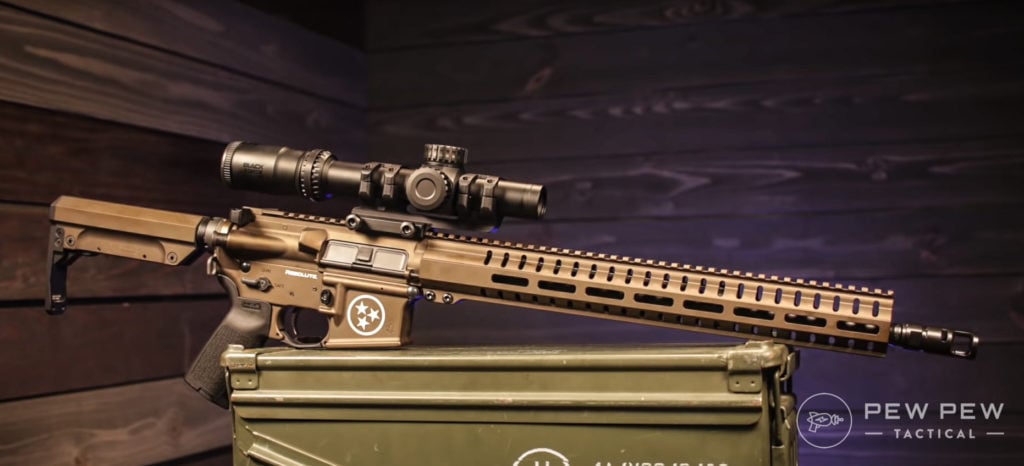 By the end, you'll hopefully know if you need to convert your favorite AR to a 5.7 and bring all the boys to the yard.
I also did a full video review, here it is from my channel!
Table of Contents
Loading...
5.7x28MM?
Back in the 90s, FN created this bottleneck round as a potential replacement for the 9MM (yeah, LOL, we know) and to win a whopper of a NATO contract.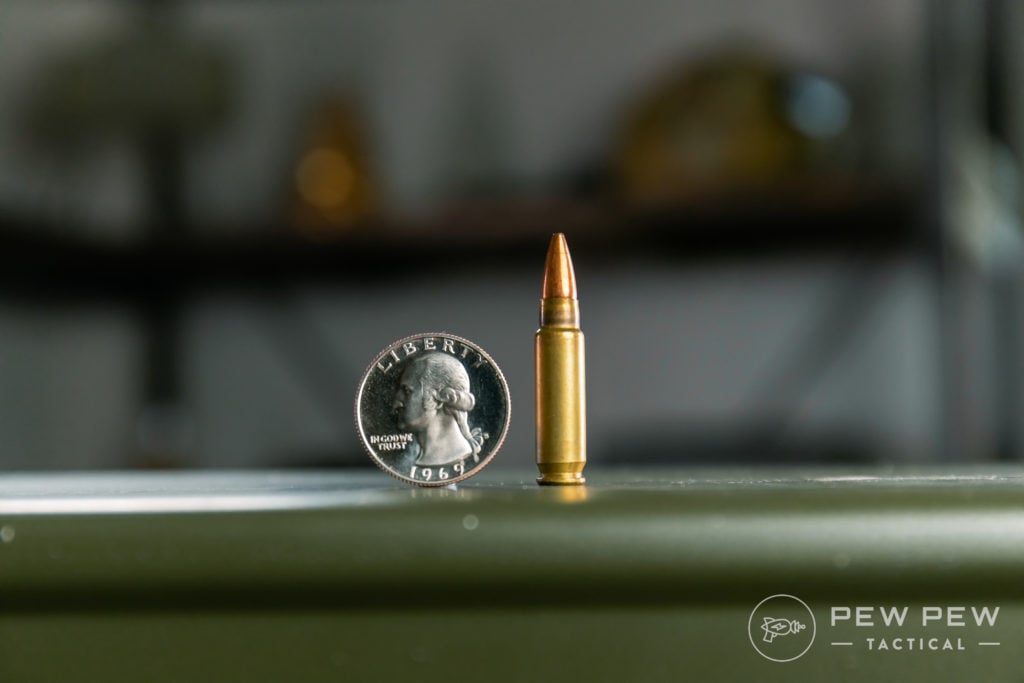 The 5.7×28 round was born.
27
at Lucky Gunner
Prices accurate at time of writing
Prices accurate at time of writing
But until recently it was mostly limited to the FN 5.7 pistol and the FN P90. The round has continued to gain traction, and here we are.
Bottom line, it's a small round with big velocity.
The Conversion
CMMG does make smaller 5.7 conversions, down to the 5" Banshee, but I wanted the big boy.
I got the Resolute 300 MK57 upper.
1719
at Palmetto State Armory
Prices accurate at time of writing
Prices accurate at time of writing
It has a 16.1" 416SS barrel, forged receiver, CMMG handguard, and an ambi-charging handle that I genuinely like.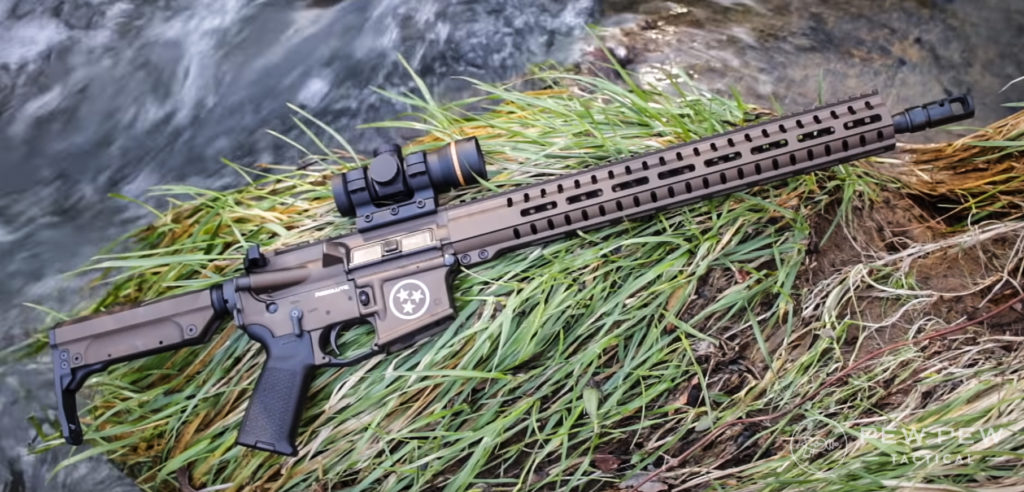 The brake is CMMG's SV. Price as I tested is $925.00, which comes in a black hard coat finish. I went with the upgraded midnight bronze Cerakote finish because reasons.
Yo, Mr. White, Science!
The heart of this upper, as well as a huge chunk of CMMG's lineup, is the patented "radial delayed blowback" system.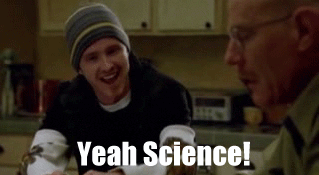 After the gun goes pow, the BCG has a slight pause in travel as it rotates just a wiggle.
That delay allows a few extra nanoseconds for more gas to get down the pipe. The result is less perceived recoil and better performance when running suppressed.
End of science lesson.
The Mailbox
What it comes with is a complete upper inside a cardboard box. Easy. Cool thing is, it can ship right to your door.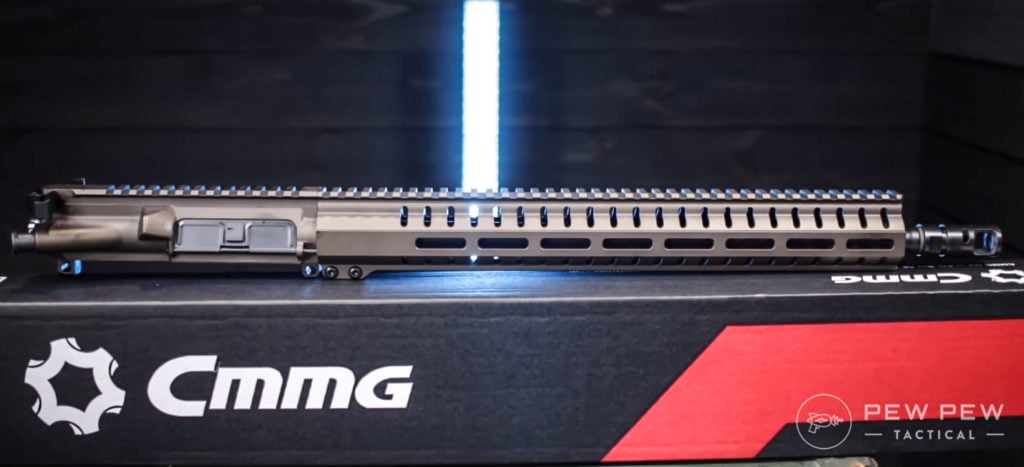 No FFL transfer needed. The not cool thing is buying ammo. More on that below.
The Fit
The complete upper can go on any standard AR lower. Again, I paired this with my current CMMG Resolute lower and the fit was perfect.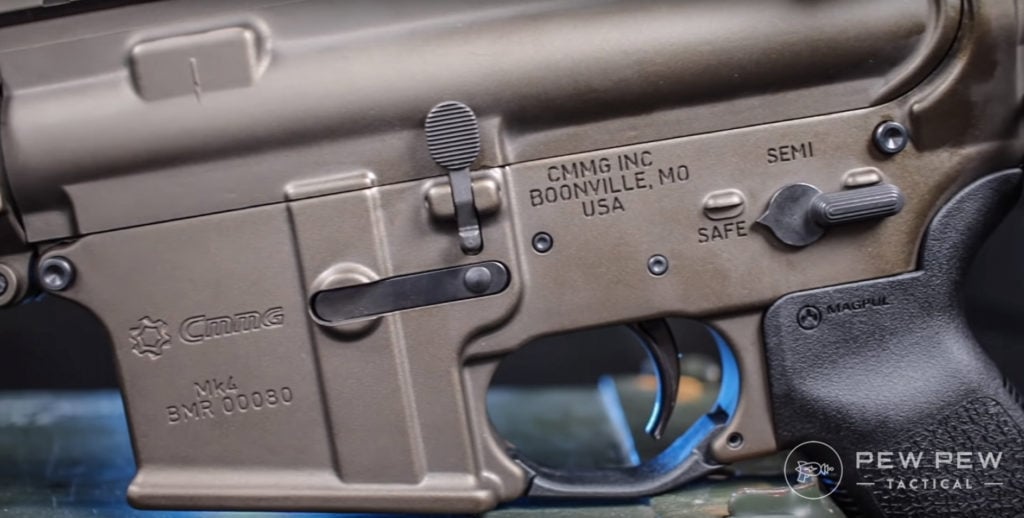 Out of the box. Slap it on the lower. And straight to the range.
The Optic
For this initial range review, I paired the Resolute with a Leupold Freedom RDS.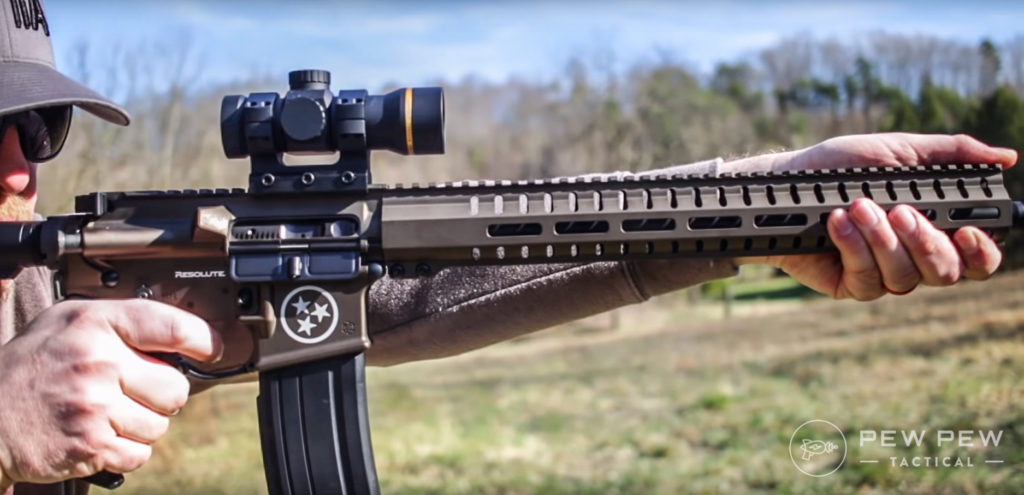 This was my first go with the 1x red dot, but my initial impression is solid. It's built like a tank.
300
at Amazon
Prices accurate at time of writing
Prices accurate at time of writing
It has a crystal clear view. And the controls are easy. So far, so good.
If you like other stuff…check out our Best Red Dots article for more.
The Mags
CMMG has created proprietary mags for their AR conversions. They hold 40 rounds which makes me yell 'MERICA at the range.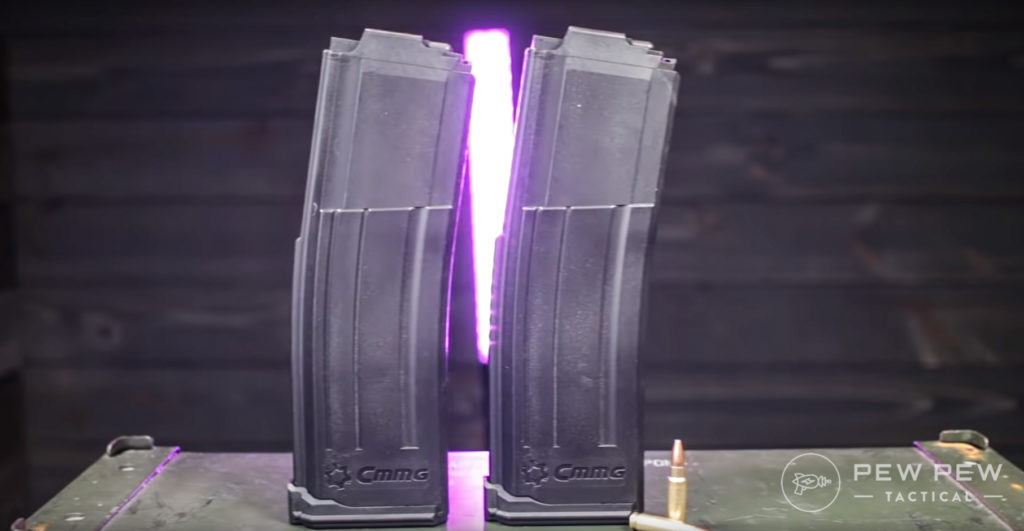 The mags fit regular AR-15 mag wells, and I had zero issues with the mags at the range.
The Range
After adding the optic, all I did was oil the BCG and then let 'er rip. I used Federal American Eagle 40 grain rounds, because they are cheaper than the standard FN ammo.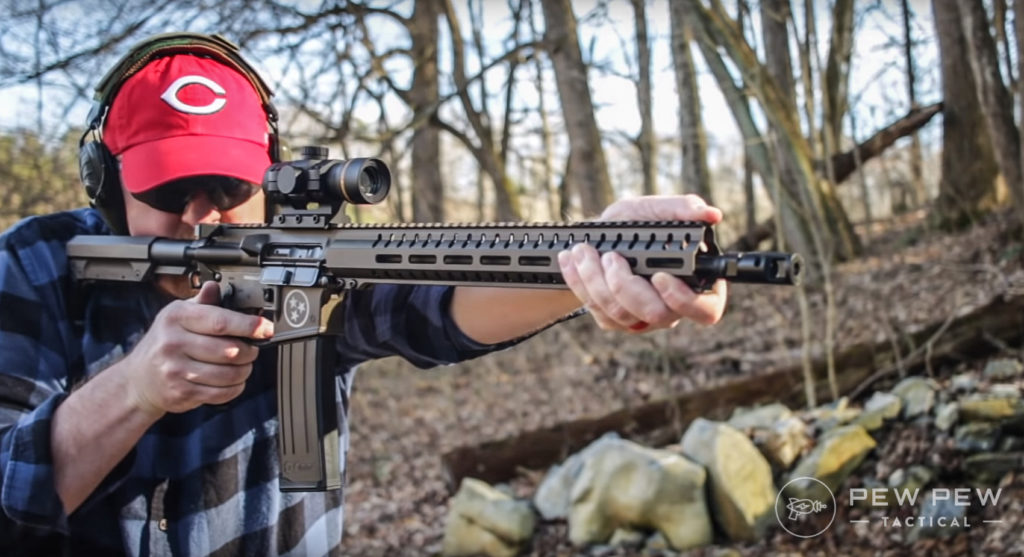 I did mag dumps at short and medium distances, and I don't have much to report.
Zero issues with feeding, ejecting, and locking back on empty. The gun runs.
Accuracy
The 5.7 round has a solid reputation for accuracy. There is decades of data out there, so I was not worried about getting on target.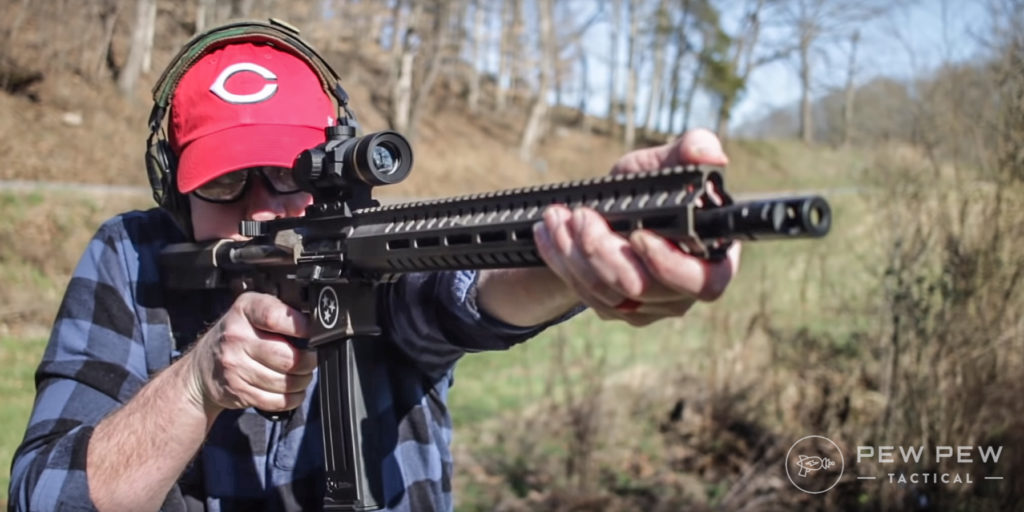 I drove nails at 50 yards, literally stacking rounds, which is good news. But I am left with wondering how the longer barrel affects the velocity, compared to the 5.7 round in a pistol?
Hopefully someone in a lab coat does a test.
The Feel
Weirdest thing about this test is that the setup is clearly an AR-15. So in my head, I was expecting an AR-15 type experience.
Nope. That radial delayed blowback just eats the little pistol round.
It is the lightest PCC I have ever worked with, which translates to an enjoyable and somewhat quiet day at the range. Nice to shoot without the neighbors cussing me because of noise.
Why the 5.7?
With Ruger's new release of their 5.7 pistols, and CMMG coming hard into the paint with their lineup, I think we are going to see a surge in popularity for the round.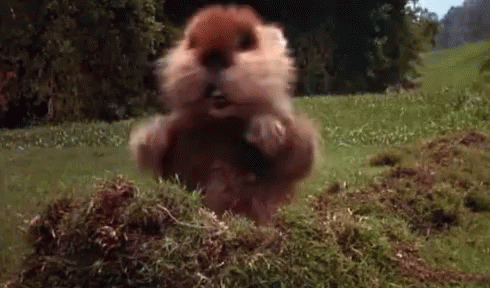 Folks are using these for home defense SBRs and as fun guns at the range.
And it certainly is fun to mix things up. But my primary purpose is varmint hunting. RIP East Tennessee groundhogs in the coming days.
The Good
So if you made it this far, you know this range test went fantastic. The gun runs, and spoiler alert…big thumbs up from me.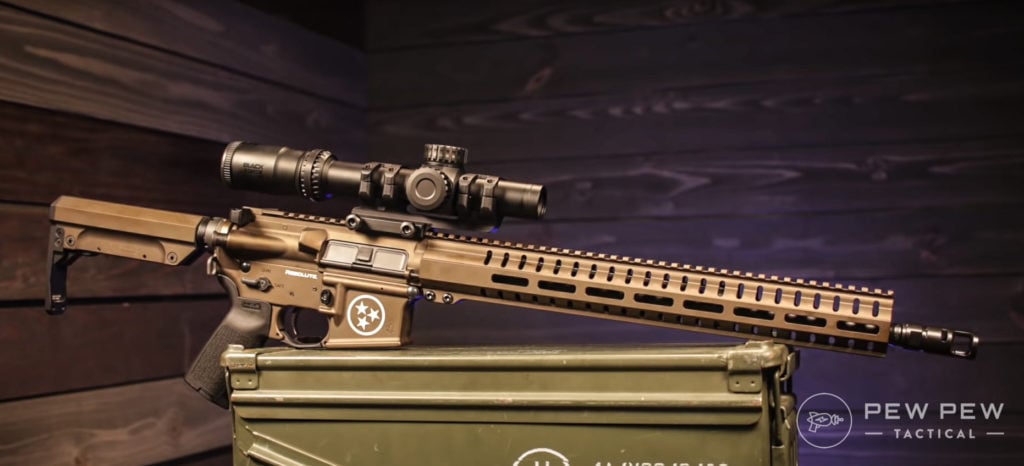 The finish is gorgeous, and the features are solid. Other than maybe adding a suppressor, there's literally nothing else to be done to this upper.
My favorite is the CMMG "lifetime quality guarantee." Makes me sleep better.
The Bad
Ok, we need to talk about ammo prices. Right now FN ammo is 60-65 cents per pop.
Thankfully Federal has jumped into the game and if you dig around online, you can get down to 45-50 cents per round. But expect to pay $20 or so every time you load up a forty-round mag.
27
at Lucky Gunner
Prices accurate at time of writing
Prices accurate at time of writing
My big hope is that the popularity of the round right now will drive those prices down a bit.
By the Numbers
Reliability 5/5
Sample size of one, but I couldn't make this upper not run.
Ergonomics 4/5
It feels like an AR. The handguard feels familiar, and the CMMG charging handle is solid.
Accuracy 4/5
It will put rounds where you tell them to go.
Customization 5/5
I guess these 5 points really go to Eugene Stoner. It's an AR. Change anything your heart desires.
Value 5/5
CMMGs offerings don't come at bargain-basement prices. But if you "buy once, cry once" the end result is a premier product. No upgrades needed.
Overall 4.5/5
There's really not much to complain about with the 5.7 upper. Solid value in a mega-fun chambering. 
1719
at Palmetto State Armory
Prices accurate at time of writing
Prices accurate at time of writing
Conclusion
The CMMG Resolute 300 MK57 in the glorious 5.7x28mm cartridge is reliable, stacks rounds on top of each other, and gives you the familiar AR-15 controls. It's not a bargain but you likely won't need any upgrades besides adding a quality optic.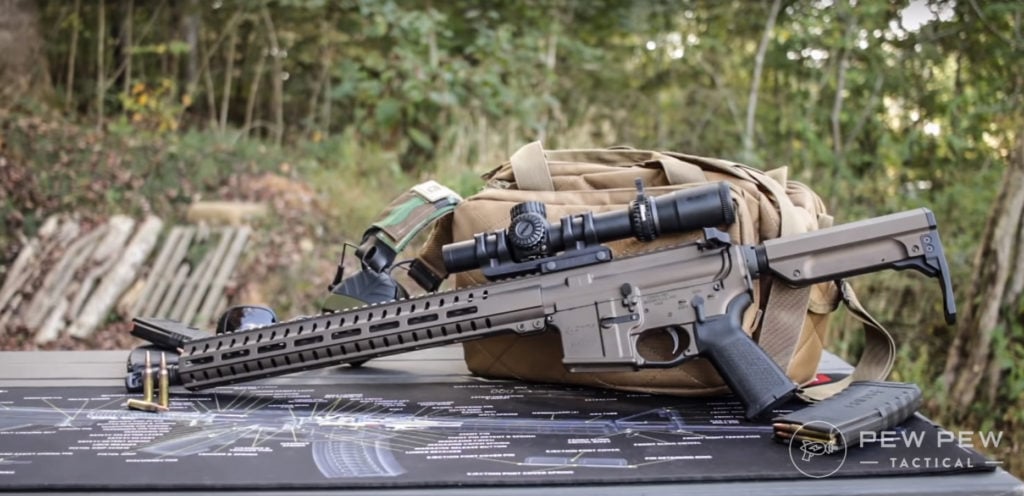 It got my attention from day one, and overall I had a ball. The upper runs. The mags run. I'm in.
What do you think about the 5.7x28mm cartridge? Will the new Ruger and CMMG help fuel a comeback for this little round? Let us know in the comments! If you want to look at the classic gat that started it all, take a look at our review of the FN Five-seveN!