I go to loads of trade shows and shoot other people's guns and ammo. It's not a bad life.
For a few years now, when a show opens, the first table I head to is CMMG.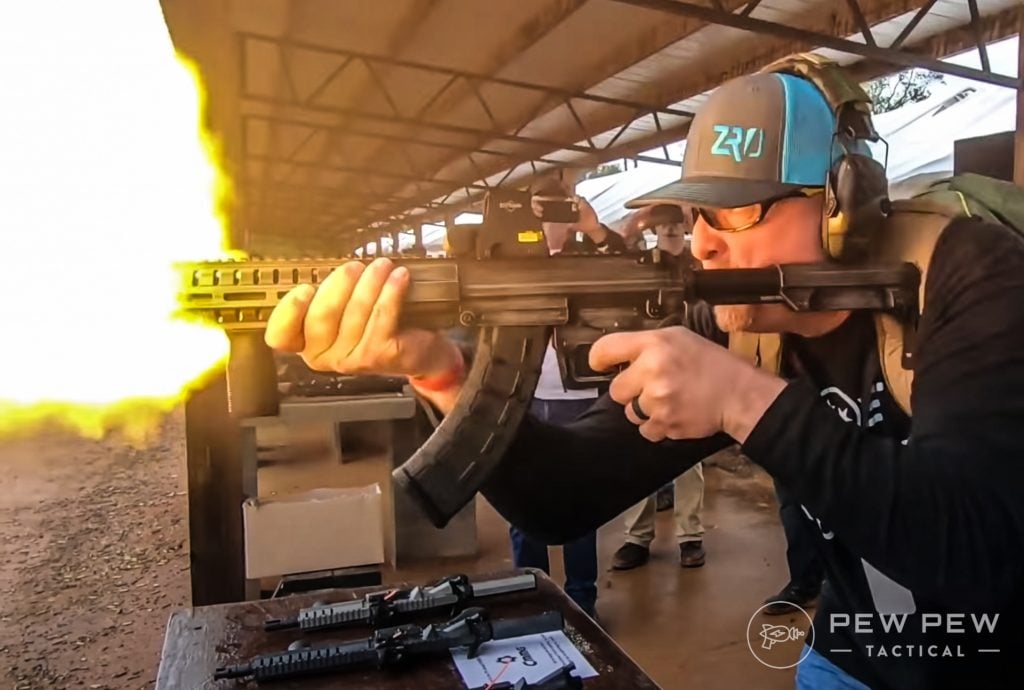 Why?
Two words: THE BEAST
The Beast is CMMG's MK47 with over 100,000 rounds put through it.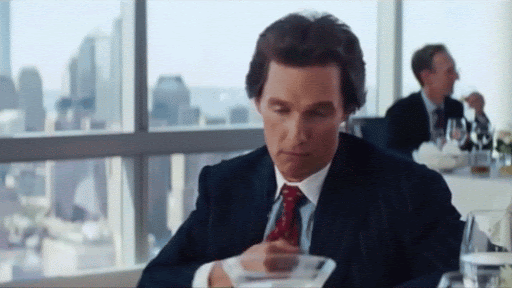 It's loud. It's full-auto. And it's…well, a beast.
And I've done my fair share to put The Beast through its paces.
I've dreamed of my own MK47 forever. John Moses Browning finally smiled upon me….and I GOT ONE.
1375
at Kygunco
Prices accurate at time of writing
Prices accurate at time of writing
CMMG offers a handful of different MK47 models.
Full-size Resolute rifles with different feature packages. And the Banshee pistol with a few different packages.
I got the Banshee 300, the top-shelf short boi.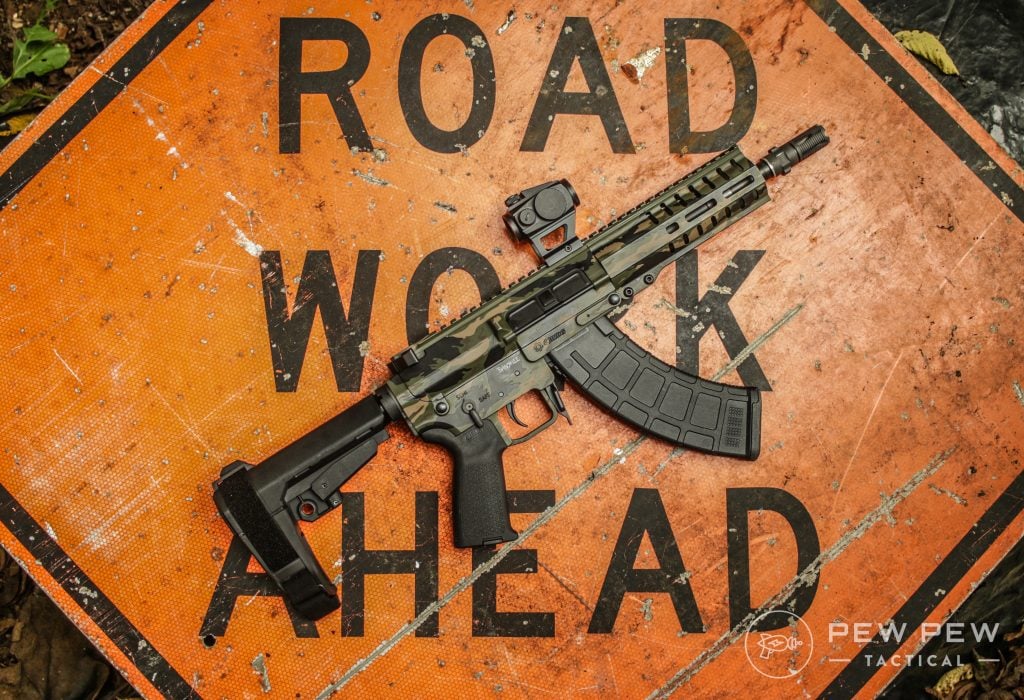 CMMG offers 10 different Cerakote colors for you to choose from, but I got a custom Vietnam-era Tiger Stripe Camo.
Yep, I'm a diva.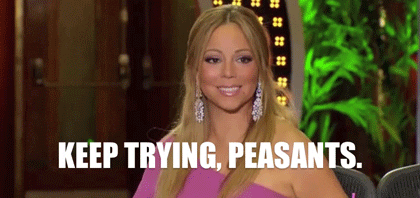 I've had it out to the range a bunch, and I'm going to tell you all you need to know about the MK47.
Spoiler alert: it rocks.
For the full video review, check out my channel or just watch the video below.
Table of Contents
Loading...
What is the Banshee MK47?
You can already see that something is amiss with this one.
It looks like an AR but uses an AK mag.
Yep, it's a mutant.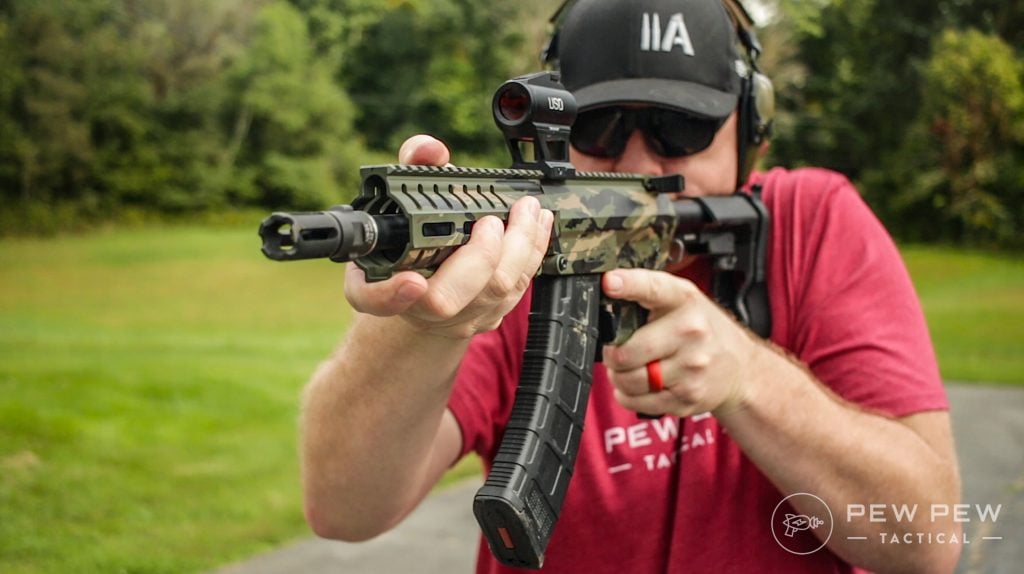 At its heart lies a pair of billet aluminum AR receivers. But it comes chambered in 7.62x39mm and takes regular AK mags — doggone cool.
The rest is pure AR, so customize till your heart is content or your wallet runs dry.
CMMG's MK47 takes standard AR triggers, uses an AR buffer tube and charging handle. It also adopts a CMMG M-LOK handguard.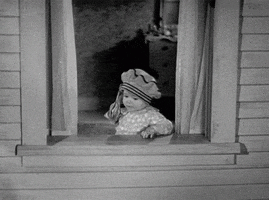 Using a Magpul grip and an AR-style safety selector, the MK47 sports an 8-inch barrel with a CMMG DefCan3 flash hider.
Again, CMMG has a huge line of MK47s. But the one I got is the top-shelf 300 series Banshee.
MSRP at the time of writing is $1,799.
Let's Talk Extras & Accessories
It ships with a standard CMMG box and a mag and comes as a flat top.
So, all you need to add for range day is more mags and an optic.
Rather than irons or a scope, we recommend throwing on a red dot.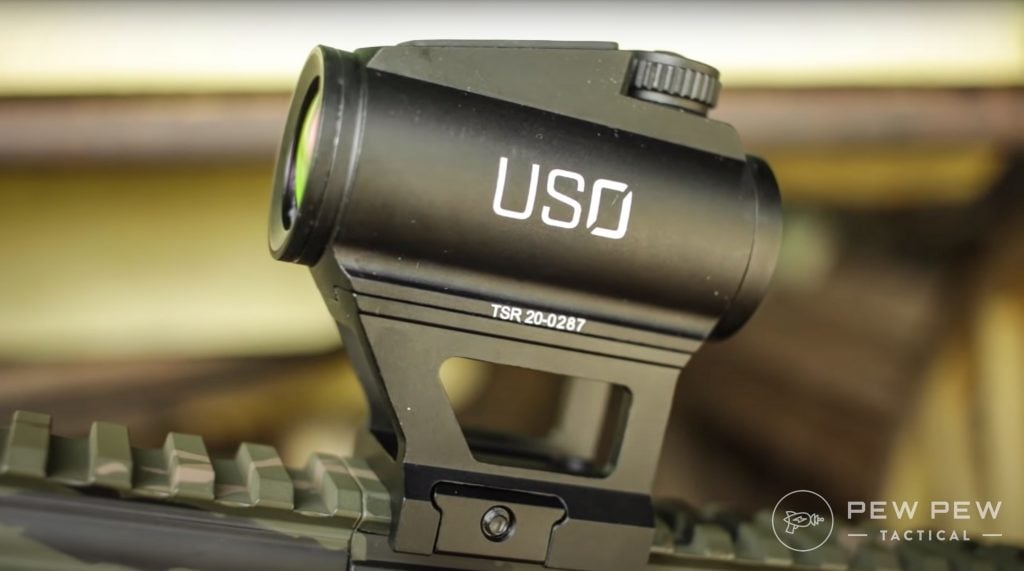 I paired my MK47 with the US Optics TSR 1X but if you are in the market for something different, check out some of our other favorite red dots here.
Of course, you also need some ammo. Yeah, we know, it's 2021, and we don't really want to talk about ammo right now.
230
at Amazon
Prices accurate at time of writing
Prices accurate at time of writing
Let's Hit the Range
For a lot of our reviews, we get to the range a couple of times and usually do a few hundred rounds as a test.
But for this gun, I've now ran a metric boatload of ammo down the pipe —thousands of rounds.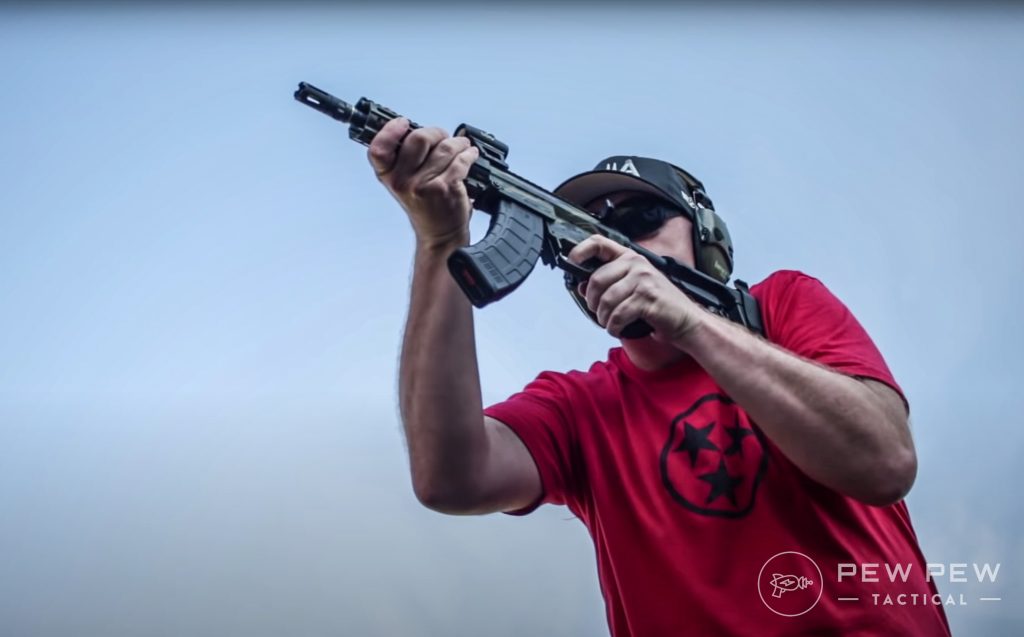 I've used every brand of AK mag I could get my hands on. And I've shot everything from fancy pants brass ammo to cheap Russian steel.
Bottom line: this gun runs. It feeds, fires, ejects, and asks for more.
There's a reason that CMMG's own MK47 has fired 100K+ rounds and it keeps going.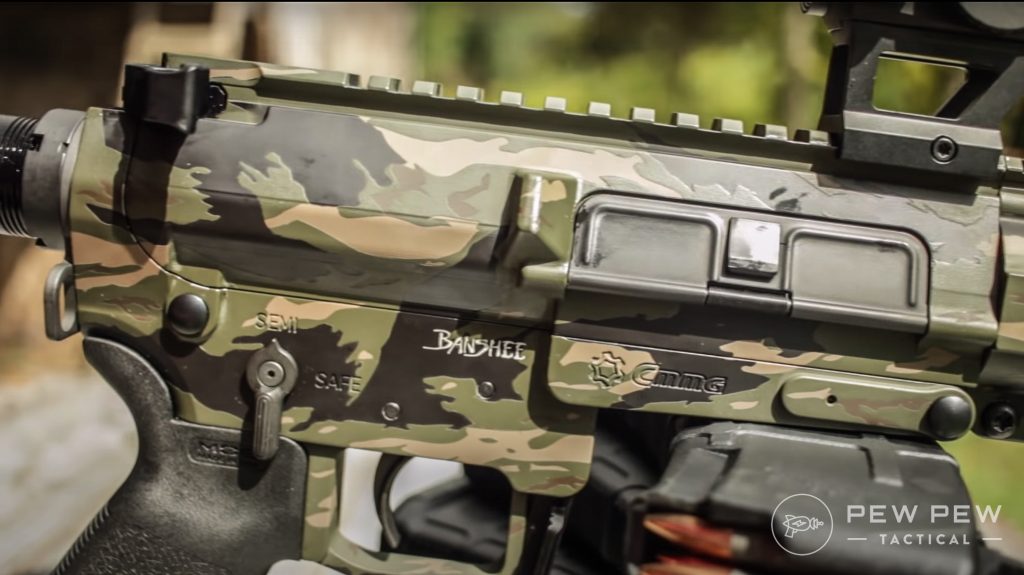 Also, let's be real. It's just fun to have something different at the range. Everyone loves it!
And a huge part of that love is the CMMG Radial Delayed Blowback system.
What in the name of Betty White is that?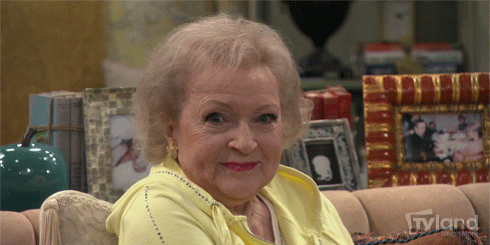 Well, just pull the trigger. When the big boom happens, the bolt carrier group pauses (delay), rotates just a little (radial), and then blows back to eject the shell and feed another.
That delay allows for more reliability, decreases felt recoil, and helps with reliability if you're running suppressed.
Bottom line, the radial delayed blowback is what put CMMG on the map, and with good reason
The Nitty Gritty
I'm admittedly biased. I love this gun. And I love tiger stripes.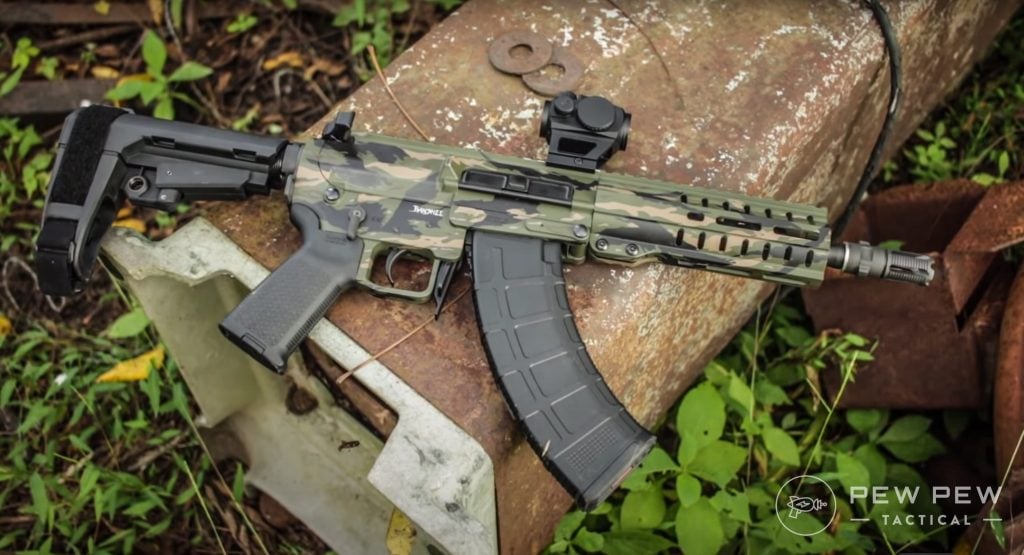 Again, the gun runs, and I love a gun that just works.
But there are still a couple of things you need to know.
First, the MK47 doesn't lock back on empty.

Bang, bang, bang. Click. AK guys are used to the click. But for AR guys, it'll take you a little to get used to.
Also, somewhere between 500 to 600 rounds, I broke the extractor. Having fun one minute, and adios cruel world the next.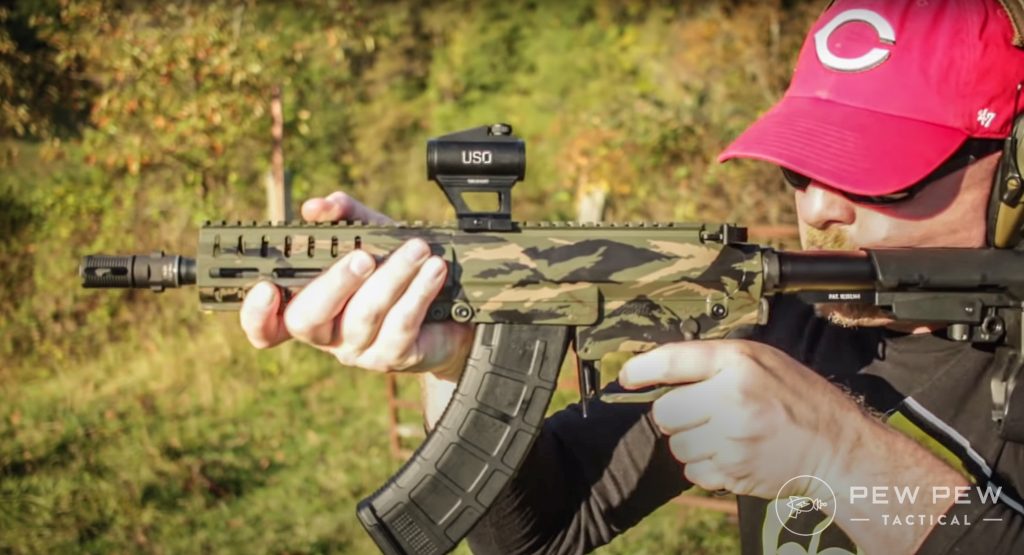 CMMG has a lifetime warranty, so I gave them a holler. Thirty hours later, I was back up and running.
I assumed I broke the extractor because of all the Russian steel ammo I was running, so I asked CMMG if I should run more brass. They literally chuckled at me over the phone and told me to keep feeding it steel.
Also, with that short barrel, it's loud…like extra loud. Small gun goes boom.
By the Numbers
Reliability: 4.75/5
Other than the extractor, this gun runs like it stole something.
Ergonomics: 4/5
I like the oversized ambi-charging handle. But the ergos on this…nothing to be excited about.
Accuracy: 4/5
It's an 8-inch barrel slinging 7.62. As long as you don't try and take it out to distance, it'll put rounds where you want.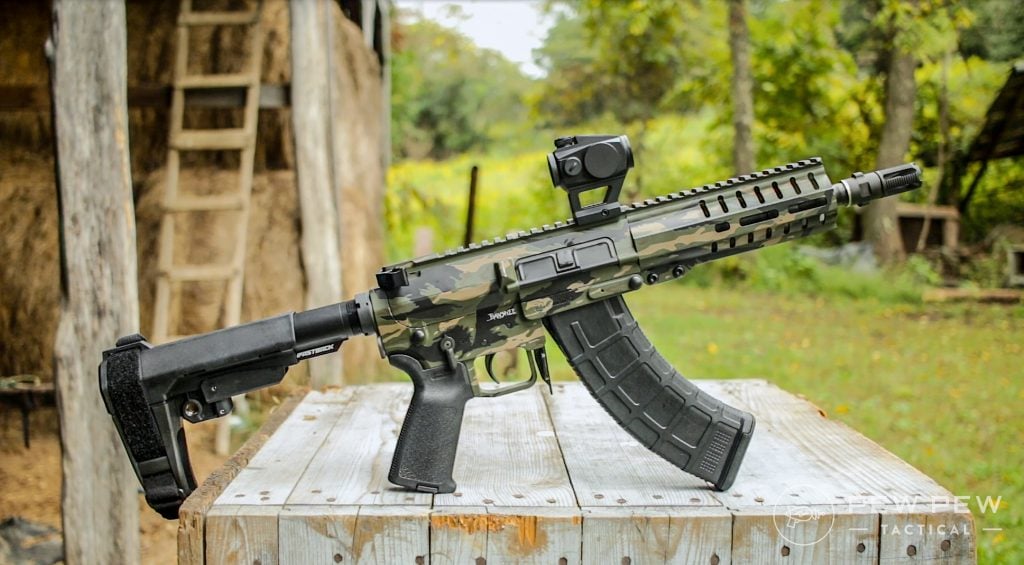 Customization: 5/5
Infinitely more customizable than a regular 7.62. Have fun!
Value: 5/5
CMMGs are not cheap. But the MK47 is ready to rock on day one with premium features. No major upgrades needed, just add a red dot and get yourself to the range.
1375
at Kygunco
Prices accurate at time of writing
Prices accurate at time of writing
Overall: 4.5/5
The MK47 is legendary. Take extra ammo with you cause everyone at the range will want to try it.
Conclusion
Point that magazine to the sky and load like a Russian. Then grab the charging handle and chamber a round like an American. The CMMG MK47 is a mutant of two worlds, and I love it.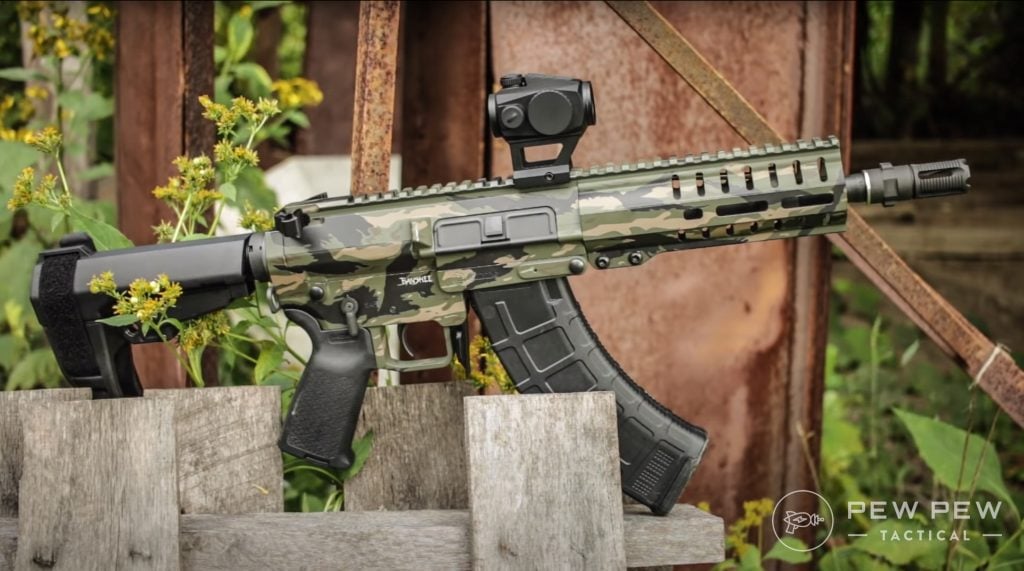 Built like a tank, the MK47 looks great, comes with a lifetime warranty, and it runs. What more could you ask for out of an AK-AR crossbreed?
If you wanna see this mutant in action, make sure you check out my video review below.
1375
at Kygunco
Prices accurate at time of writing
Prices accurate at time of writing
Have you tried the CMMG MK47? What are your thoughts? Let us know in the comments below. For even more CMMG in your life, check out our review on the CMMG Resolute 300 Upper (5.7x28mm) and CMMG Banshee (10mm).