Another easy one…we go through the Mossberg 500 series and Remington 870 series to show you the best shotgun for beginners & home defense.


Looking for more than the two most popular pumps?  Check out our Top 5 Tactical Shotguns for Home Defense.
Action
For your first shotgun, we recommend a pump action which is super reliable and more affordable.  Here's our How Shotguns Work article if you forget the differences between pump action and semi-automatic.  The two shotguns above are under $500 while semi-automatic shotguns run well above $1000.

Caliber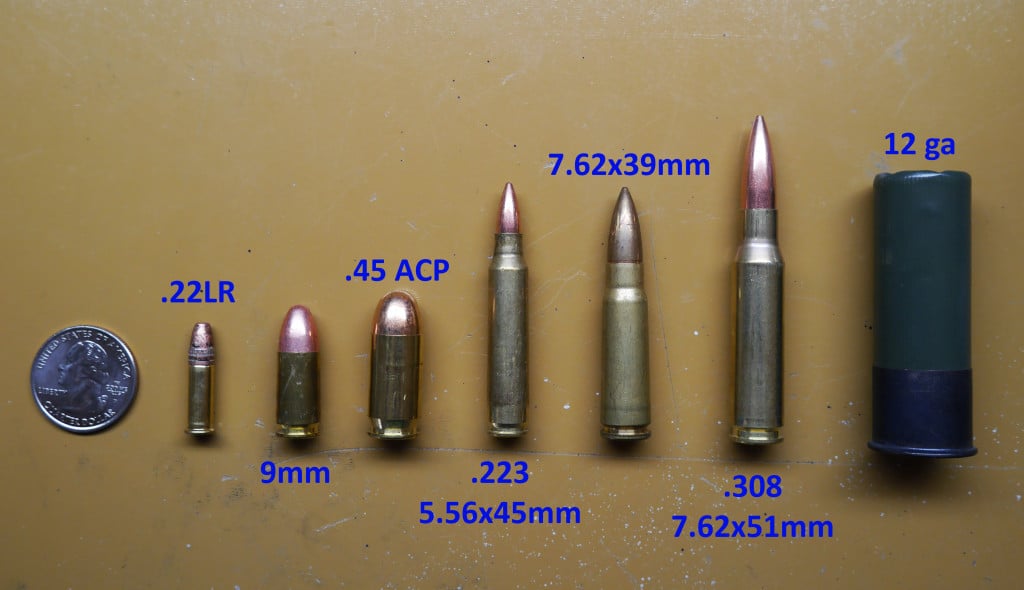 We recommend going with the most standard 12 gauge shotgun.  Unless you are very petite or have some disabilities, the 12 gauge should suit almost everyone.
Size
We're going middle of the road with shotgun barrel lengths of around 18-20″.  This allows good ammo capacity in the magazine tube underneath the barrel and isn't too long to be unwieldy in tight quarters
Ammo
We covered this in our Best Home Defense Gun and Best Shotgun Ammo articles, but to summarize: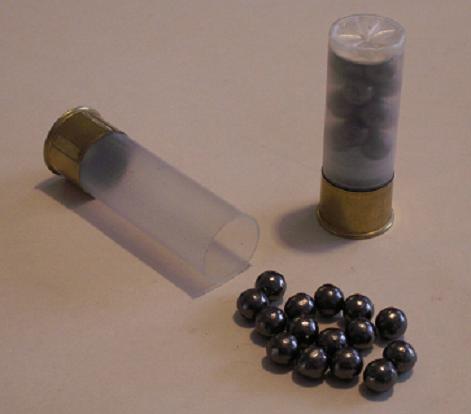 00 Buckshot for most homes
4 Buckshot for thinner walled homes such as apartments and trailers
Birdshot is not very effective
Contestants
We've already spoiled the surprise, but our two contestants are the Mossberg 500 series and Remington 870 series.
Mossberg 500's are currently the best selling shotguns while Remington 780's are the most sold.
Design & Ergonomics
In materials, the 870 has the upper hand since its receiver is made out of steel while the Mossberg is alloy.  However, for the normal user this will never be a problem.
In ergonomics, we believe the Mossberg wins because of it's placement of the slide release and safety.  You can reach everything with your shooting hand.
The Mossberg also gets some points in having two extractors on its bolt instead of the Remington's one.  This is a "just in case" sort of thing since the Remington has a huge following and history of reliability.
One thing we don't like is that the Remington's ejector is riveted while the Mossberg's can be removed and changed with just a screwdriver.  If your 870's ejector wears out or breaks, you're going to your gunsmith.
Models & Price
For the Mossberg, we prefer the 590 series which has a higher capacity and 20″ barrel with heat shield.
This 590 Special Purpose 9 Shot version has an MSRP of around $560 but I actually got mine for a little over $300 at Big5 during a sale.  This model just has a front bead for a sight but I've found this to be more than adequate for clay shooting and home defense.
It is a little heavy because of the heat shield and extra capacity…so unless you're fairly large I would recommend the more standard Mossberg 500.

For the Remington 870, we would recommend the 870 Express Tactical with an 18″ barrel, ghost ring sights, and a 7 shot magazine tube.  It retails for $540 but can be found for a lot less during sales at major retailers.

I personally went with the Mossberg 590 9 Shot since I liked the extra capacity, the placement of the safety/release, and I found it at a great price.
But really, you cannot go wrong with either one.
The best is to just feel them both in your hands at the shooting range or gun store.
Accessories
Your shotgun is no good if you don't have ammo.
I run the following shell carrier on my 590 and it has withstood over a thousand rounds.  Just be sure to store your shells primer up so you don't end up dropping shells from the recoil.  It's super easy to install and doesn't permanently modify anything.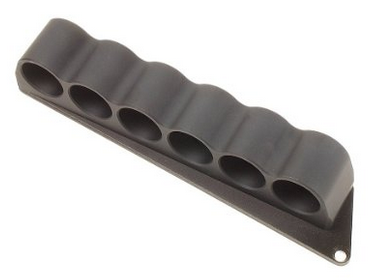 Here's an equivalent carrier for the Remington 870.  Again, no permanent alterations are done to the gun and it should be easily installed with just some screws.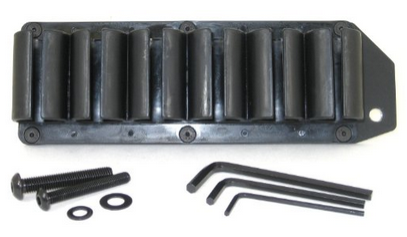 There are also forend grips for both that have built in holders for lights.  Here the go-to Surefire ones for each. The are a little steep (~$275) but Surefire is the best and will hold up to the harsh recoil.
Additional Materials
https://youtu.be/HqkeKwRmWFY (Nutnfancy, Combat Shotgun Shootout Part 1)
https://youtu.be/DnzoHDT9HVo (Nutnfancy, Combat Shotgun Shootout Part 2)
https://youtu.be/mA_KklQsYFw (Nutnfancy, Combat Shotgun Shootout Part 3)
Want more?  Maybe a little semi-auto action?  Check out our Top 5 Tactical Shotguns for Home Defense.