Do you know what sucks about the Benelli M4?
Well, not much due to the gun itself, but quite a bit due to American gun laws for imported weapons.
Luckily for you, we're gonna talk about how to fix the Benelli M4 and how to take it from excellent to outstanding (and legal!).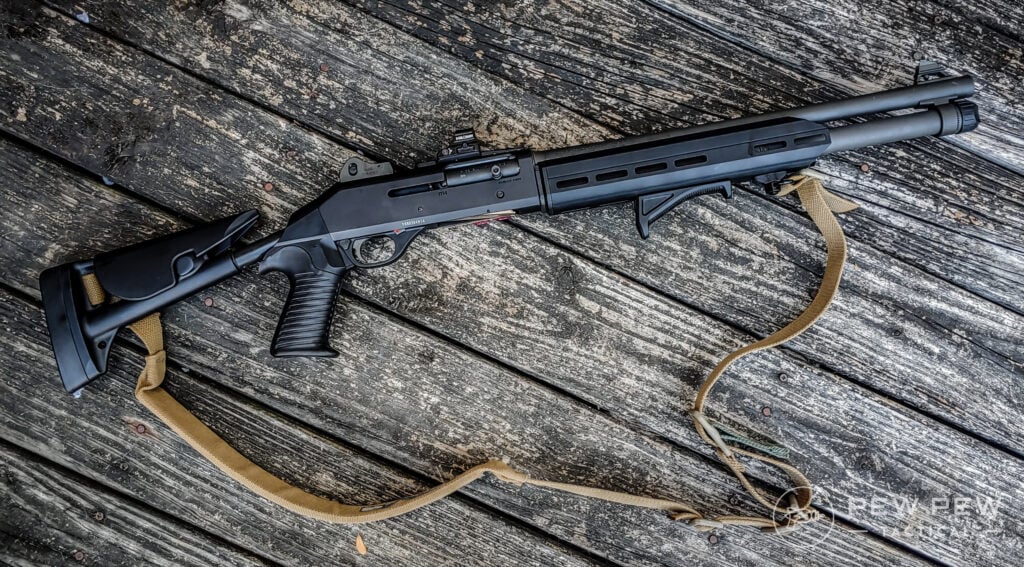 You all know I'm a shotgun fanboy.
The Benelli M4 is a great shotgun and has become my all-time favorite tactical shotgun. Check out my Benelli M4 Review for everything.
It is the Italian sports car of shotguns, and that fine Italian heritage makes it one of the most dependable and capable shotguns on the market.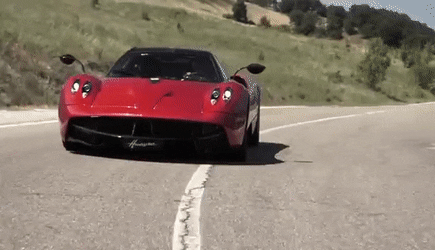 However, like most things, it can be made better.
The big problem with Italian made shotguns is this pesky little law known as 922R. This silly law prohibits the shotgun from reaching its peak performance. Without diving too deep into the intricacies of 922R, we'll just talk about how it affects the Benelli M4.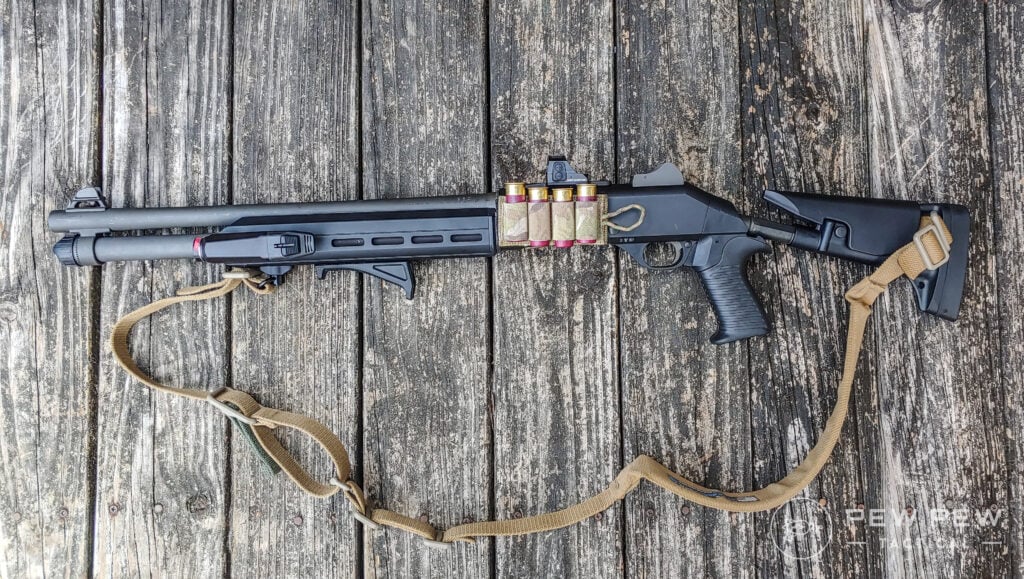 In the U.S., the Benelli M4 comes with some form of fixed stock and 5 round magazine tube. The gun cannot be imported for civilian sale with the 7 round tube and the famed collapsing M4 stock, which is available to our lucky European firearms enthusiasts.
You can fix it though with a few American made parts and some of that old fashioned American ingenuity (or Bubba-ing? Let's call it ingenuity. That sounds better.).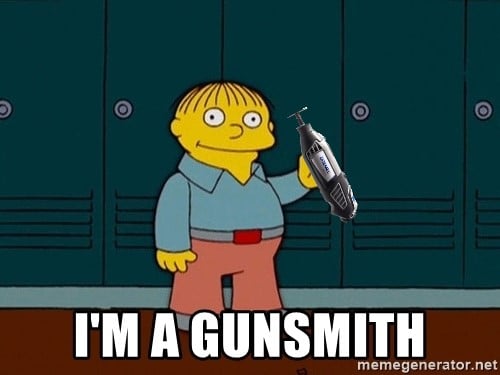 Anyways, today we will go over the parts that need to be added to un-neuter the Benelli and how to generally improve the performance of this powerful and capable shotgun.
My goal for this shotgun is to make it the ultimate home defense shotgun, so that was the approach I took when upgrading it to beyond basic.
Table of Contents
Loading...
Parts and Pieces for 922R Compliance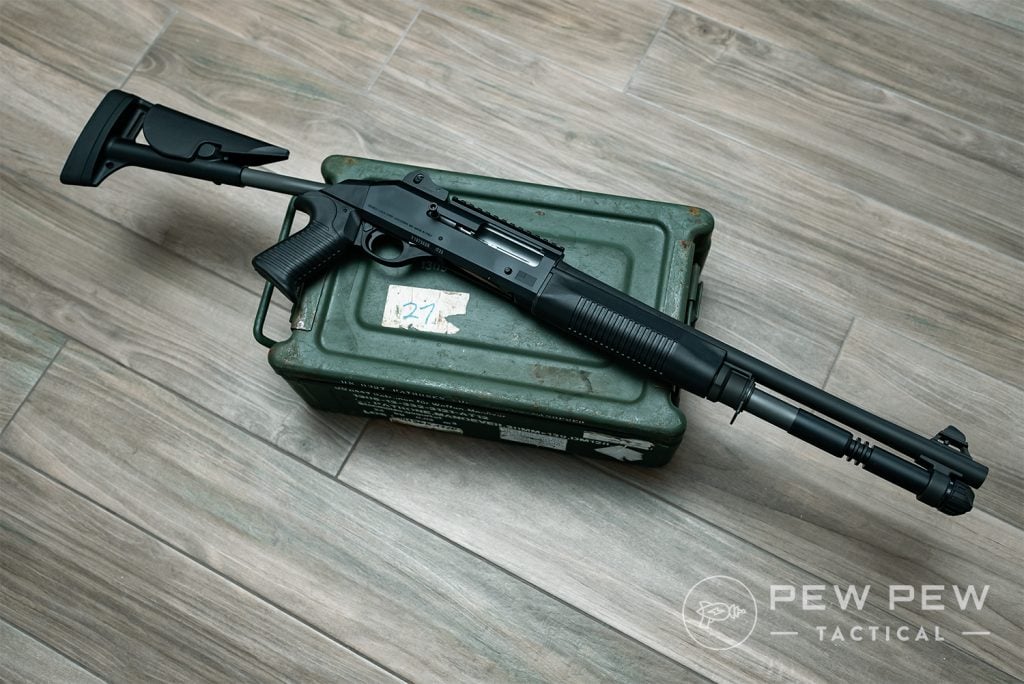 There is plenty of debate on whether 922R is a real issue for gun owners. Plenty of people are happy to point out that no one has ever been convicted of violating it, but as the writer of a public website, I would encourage you to, of course, always follow the law.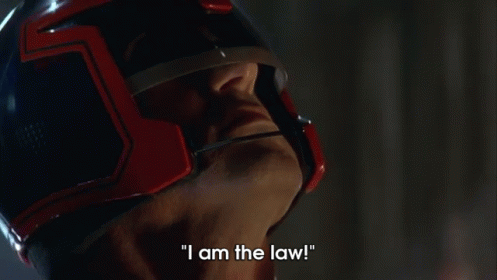 It's my understanding that to install a higher capacity magazine tube and collapsing stock, I have to install 4 American made parts.
Don't take this as legal advice, and should you need legal advice, I recommend speaking with a lawyer.
But, to the best of my understanding, here are the American made parts I installed in my Benelli M4 to make it legal.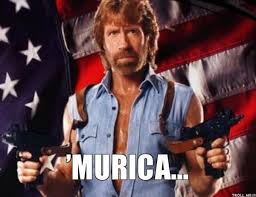 Freedom Fighter Tactical Follower and Magazine Tube
To hell with a silly 5-round magazine tube! However, the Benelli tubes are near impossible to find and require a shipment from Italy. They also tend to be quite expensive.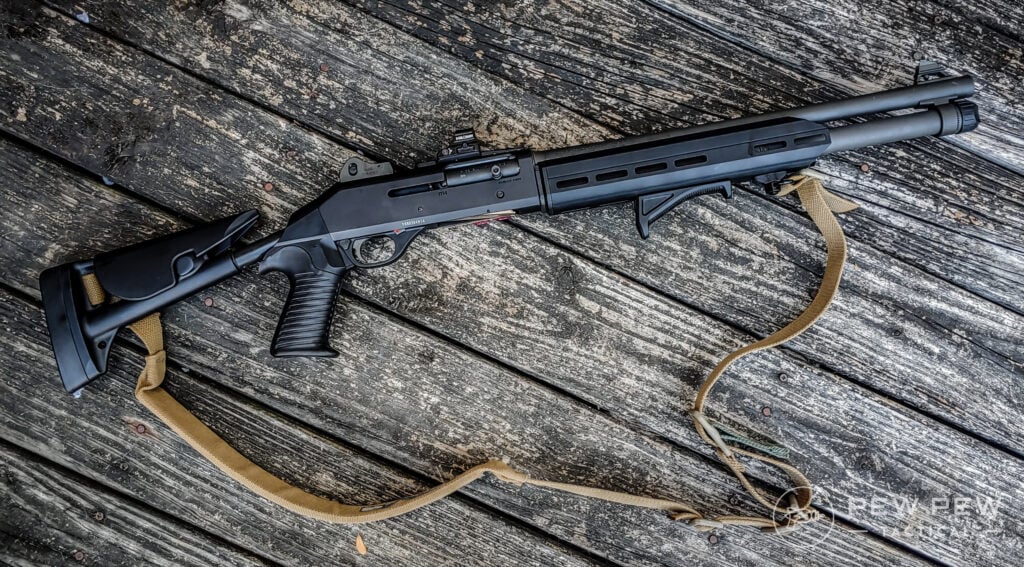 The Freedom Fighter Tactical magazine tube is made from steel and matches the Benelli's M4 finish perfectly. I was a bit nervous that the tube would not match the Benelli's grayish finish, and boy I was happy to be wrong.
200
at Freedom Fighter Tactical
Prices accurate at time of writing
Prices accurate at time of writing
It blends in perfectly and attaches with ease. Installation is simple, and removing the original tube does require a heat gun and a little patience to get things loosened up. The 7 round tube allows for perfect feeding and smooth loading.
I have the steel model, but Freedom Fighter Tactical also produces an H20 NP3 magazine tube for those with the Benelli H20 model. Admittedly, that's a sweet Benelli, and owners now have a seven-round tube option to replace that foul stock five-rounder.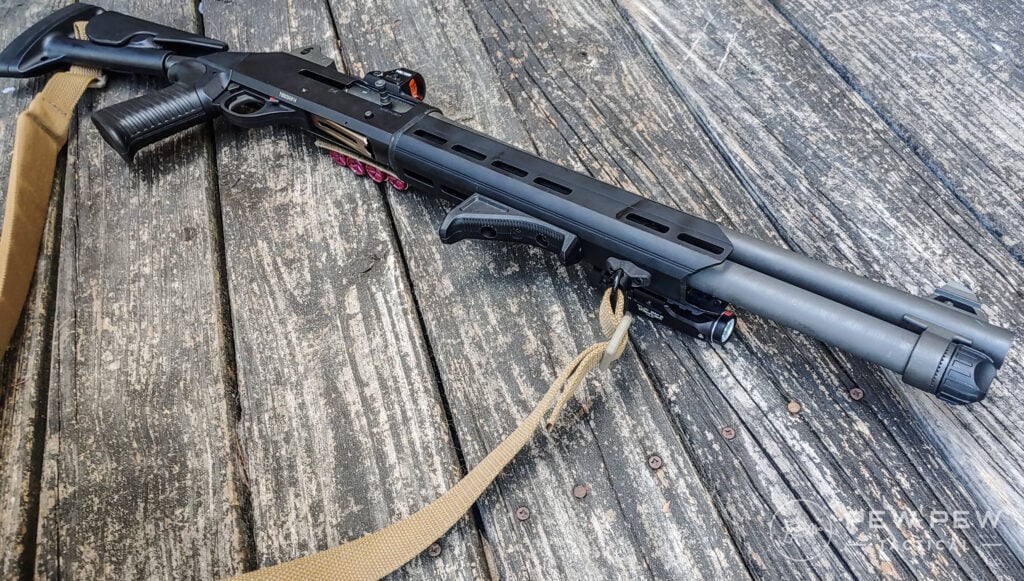 There is also a titanium tube available. Titanium is extremely strong, and the finish is unbreakable. It also weighs just a bit more than half of a standard magazine tube. You can trim a bit of weight from your gun and get an unbreakable tube.
This counts as a 922R part, as does the precision machined follower FFT makes. This follower is modeled after the stock Benelli follower to ensure reliable performance. The follower is an American made part and available in a variety of colors.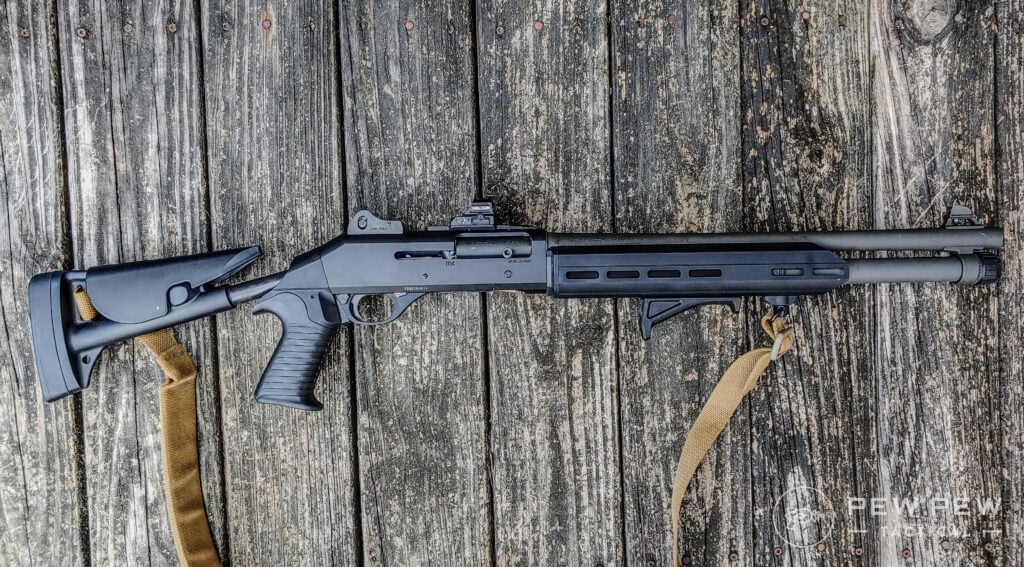 I went with high visibility red, so it's easy to see under the shell lifter. The followers also come in black, green, and stainless. It glides through the magazine tube ultra smoothly without any issues, burrs, or catches.
30
at Freedom Fighter Tactical
Prices accurate at time of writing
Prices accurate at time of writing
These two components are 922R compliant and perfect for the Benelli M4. You already want a 7-round tube, and the follower is a cheap and easy upgrade that functions without issue.
Mesa Tactical Truckee Forend
The included forend with the Benelli M4 is a simple two-part polymer handguard that is perfectly acceptable. However, it's far from modular, and I wanted to add lights, lasers, kitchen sinks, an espresso maker, and more.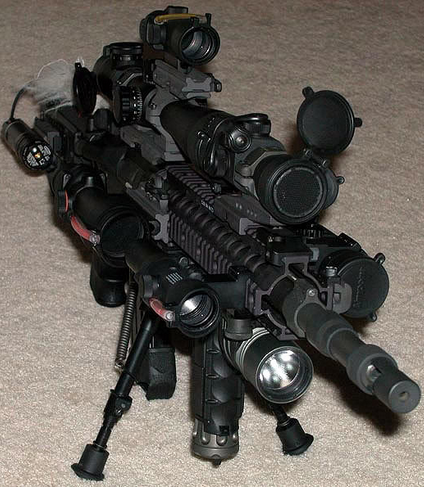 Plus, this counts as a 922R part, so it was a simple decision.
There are numerous handguards out there that add modularity to the Benelli M4; this includes a Surefire model, one from Strike Industries, and one from Mesa Tactical. Mesa Tactical makes lots of shotgun parts, and one is the Truckee.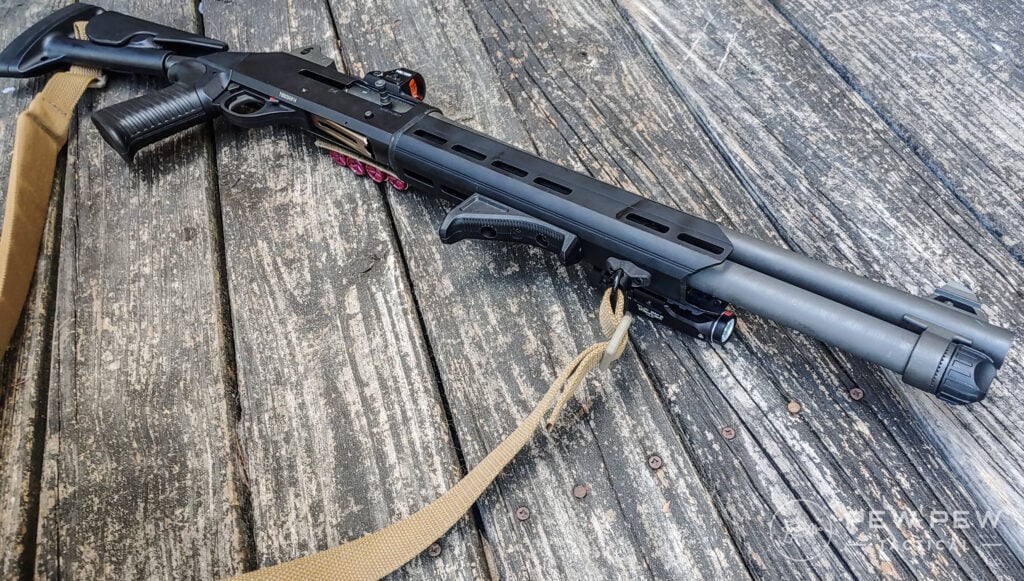 The Benelli M4 Truckee handguard comes in both a standard 8.5-inch model and this fabulous 11-inch model. To install the 11-inch handguard, you have to remove a snap ring that holds on the sling keeper. This install process is not complicated, but the instructions kind of suck, as do the pictures.
There is no installation guide online either, so you gotta use the crummy included photos. Once installed and put together through the Truckee is quite lovely. It has a slight bit of play, so installing a PEQ 15 and expecting a perfect zero is a fool's errand.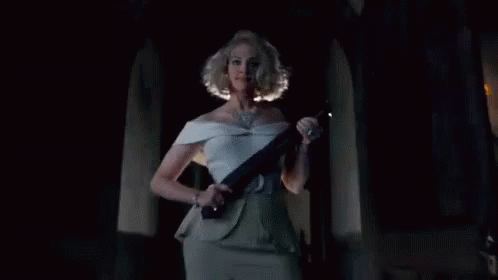 Also, hi, yes–it's a shotgun.
The Truckee 11-inch handguard offers not only a little M-LOK slots, but it pushes them further forward. I wanted to mount my light further than the 8-inch handguard allowed, and I could with the 11-inch model.
115
at Brownells
Prices accurate at time of writing
Prices accurate at time of writing
This kit is made from aluminum and features that same darkish gray finish that the barrel and magazine tube have, which makes it quite aesthetically pleasing. It's also comfortable to grip and provides a good base for accessory mounting.
Geissele M4 Hammer
I needed four total American made parts to ensure 922R compliance when using a collapsing stock and 7-round magazine tube, so the upgrading continued.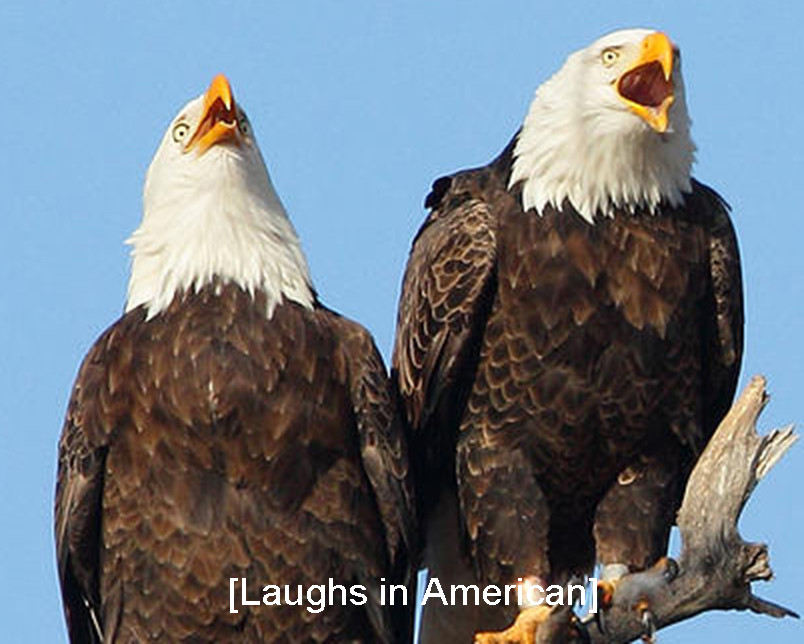 The Geissele M4 Hammer was a limited production item, and the prices of the out of production hammers are insane. This hammer was a gift from a friend, and I had no idea it was a collector's item until very recently. Talk about amazing friends, huh?

This M4 hammer is a little tighter than the stock model and seems to be equally well made. I did not notice a difference in trigger pull or improvement, but the hammer is an American made part. When things come from a company as renowned as Geissele, I trust it to work as much as the stock Benelli M4 hammer.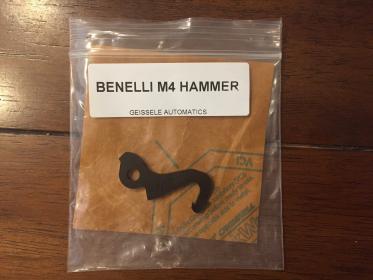 If you want to improve both your trigger pull and add two 922R components, then check out the FFT Trigger Pack kit. This kit comes with a hammer and trigger, as well as the Wolff Gun Springs trigger kit. The FFT Trigger Pack is simple to install and tools wise you'll need a pair of Snap Ring pliers to swap the parts.
270
at Freedom Fighter Tactical
Prices accurate at time of writing
Prices accurate at time of writing
The Other Upgrades
Outside of the parts that allow you to rock and roll legally, we have numerous upgrades we've made to the M4 to make it a more competent blaster.
Holosun 507C
Let's start with the sighting system I've put together. I know I wanted a miniature red dot sight simply to reduce size and weight. Smaller sights allow you to reach over the top of the gun and port load without a big sight getting in the way.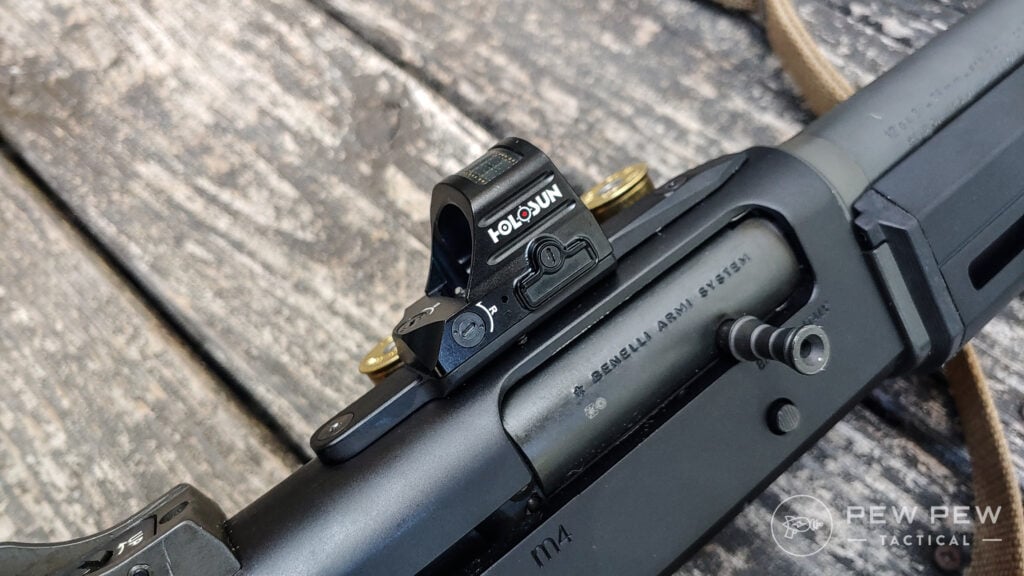 The Holosun 507C is the optic of choice, and while it's easy to say I chose it over the Trijicon RMR to save money, that's simply not true! The Holosun 507C offered me a variety of features that made it a better optic for my purpose.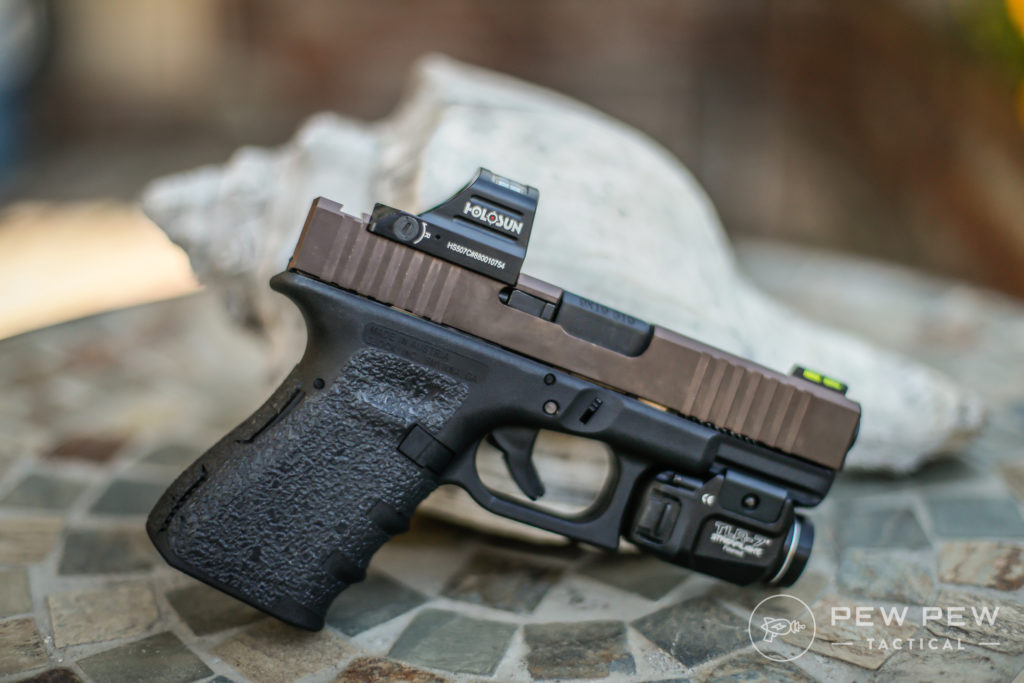 This includes some things like the sideloading battery, the easily accessible controls, and the more competent solar panel. The biggest reason I chose the 507C was the reticle.
Or should I say reticles?
The reticles include a simple red dot, a 32 MOA circle with a red dot, and a 32 MOA circle. I wanted the 32 MOA circle for a specific reason. Shotguns have spread, right?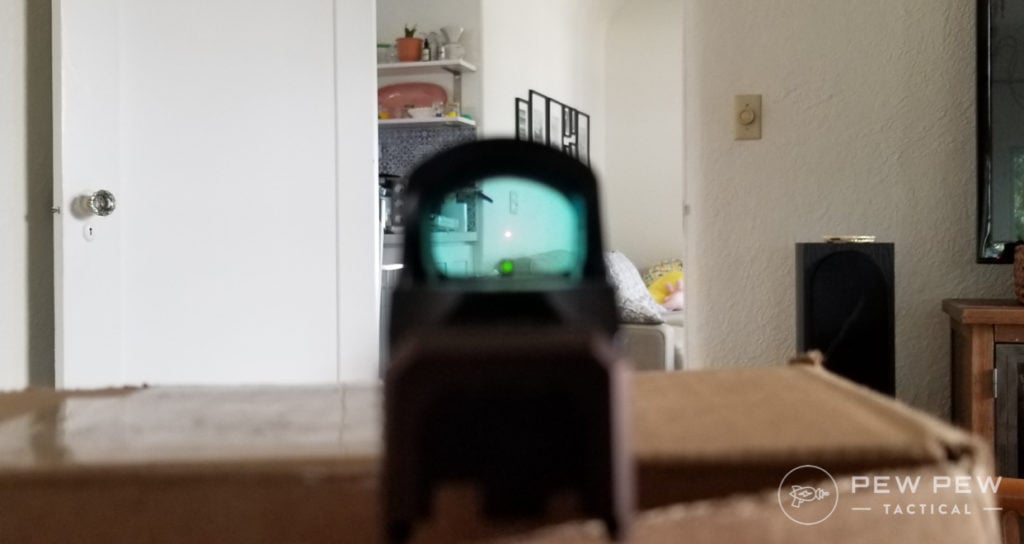 Well, I wanted to use that 32 MOA circle to pattern my buckshot inside of. This way, I know the max range in which my buckshot will stay in that 32 MOA circle. I know the longest shot I'm going to take is about 12 yards inside my home.
At 15 yards, my chosen buckshot load patterns entirely in the 32 MOA circle. The reticle and perfect zero help me account for the pellets and ensure I know where every single one will land as long as that reticle covers that portion of my target.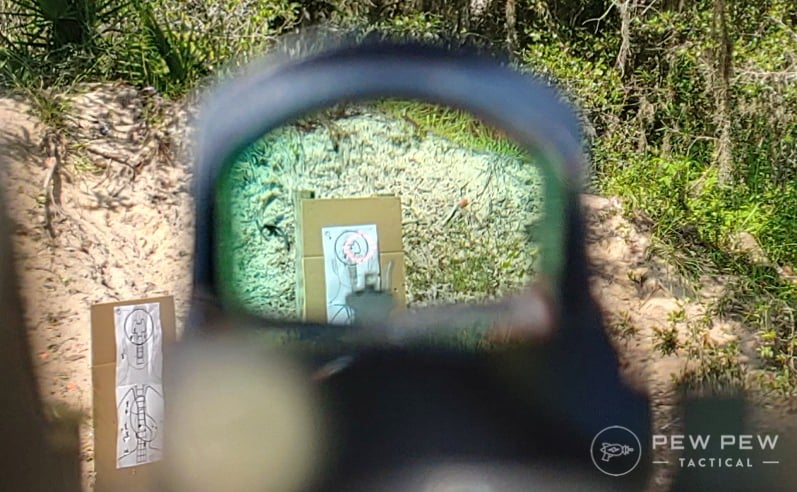 Red dots are also faster than iron sights, and speed is critical for CQB purposes. The Holosun 507C is a durable shockproof optic that seems to have no issues with the gun's recoil. It's held steady for nearly 300 rounds of assorted shotgun ammo without a problem.
309
at OpticsPlanet
Prices accurate at time of writing
Prices accurate at time of writing
It's light, small, and best of all matches the Trijicon RMR pattern for mounting purposes, which leads us to the…
Scalarworks Benelli M4 Sync Mount
The Benelli M4 comes with an optics mount that works but pushes the optic well above the sights. The Scalarworks Sync mount replaces the stock mount and allows my optic to co-witness with the iron sights.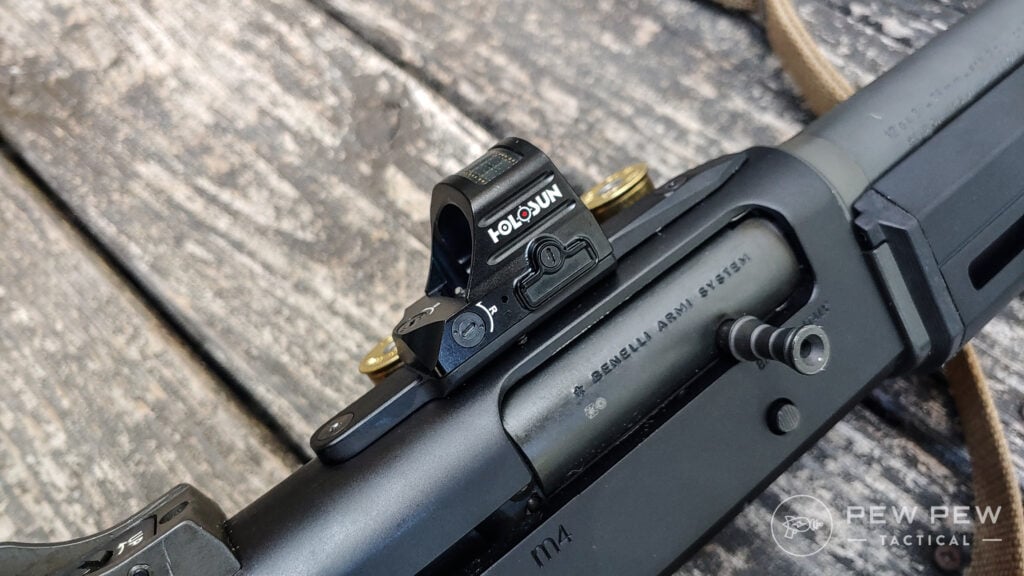 The sync mount has an innovative and fantastic system mounting system that uses a key slot design that goes under the mount to improve how stout the mount is. Two bolts go under the mount, and two go through it. The design eliminates play and movement and keeps things tight forever.
119
at Amazon
Prices accurate at time of writing
Prices accurate at time of writing
It's made from precision machined 7075 T6 billet aluminum, which is incredibly strong, and your optic mounts to it quite nicely. Perfect for cowitnessing with my optic.
Meprolight Night Sights
I already like the stock sights on the Benelli M4 and didn't necessarily want to replace them. The Meprolight night sights are identical to the stock M4 sights, except for the addition of tritium inserts.
89
at Amazon
Prices accurate at time of writing
Prices accurate at time of writing
These glowing inserts make finding the sights quick and easy regardless of the time of day, or external environmental factors. These sights are easy to install and are made to last. These bright glowing sights are perfect for low light situations and as a backup just in case my optic dies.
Esstac Shotgun Card
The Esstac shotgun card is a unique side saddle mounting system that is made from nylon and uses hook and loop to attach it to your gun. These shotgun cards are nearly universal and do not require any crazy installation procedures. Stick it on and go.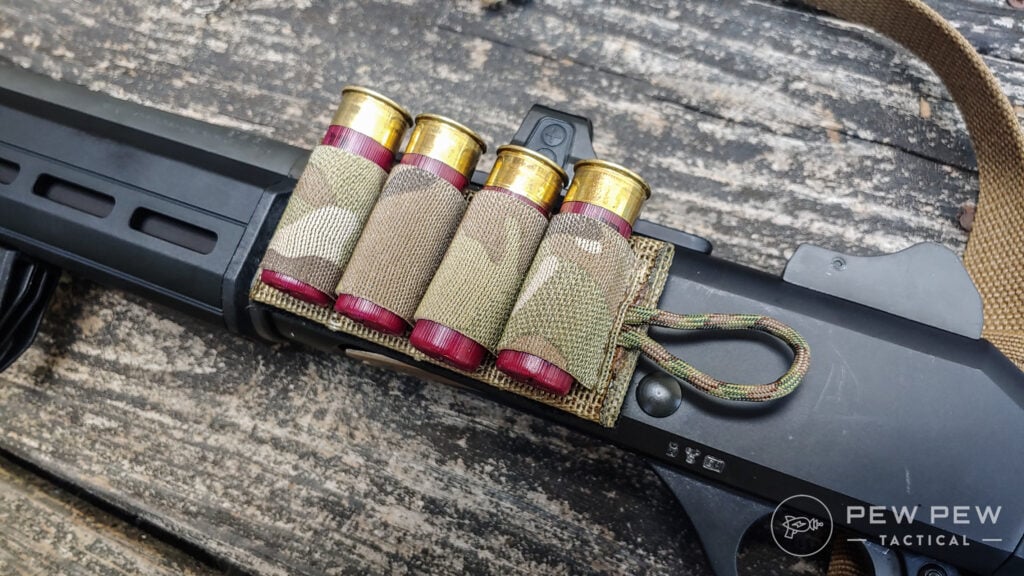 These are the original shotgun cards and are still the best choice on the market. One of the big benefits from a tactical perspective is that if you reload the gun and run the side saddle dry, you can rip the card off and toss another on. That's not too important for home defense, but it is interesting in case Zombies come.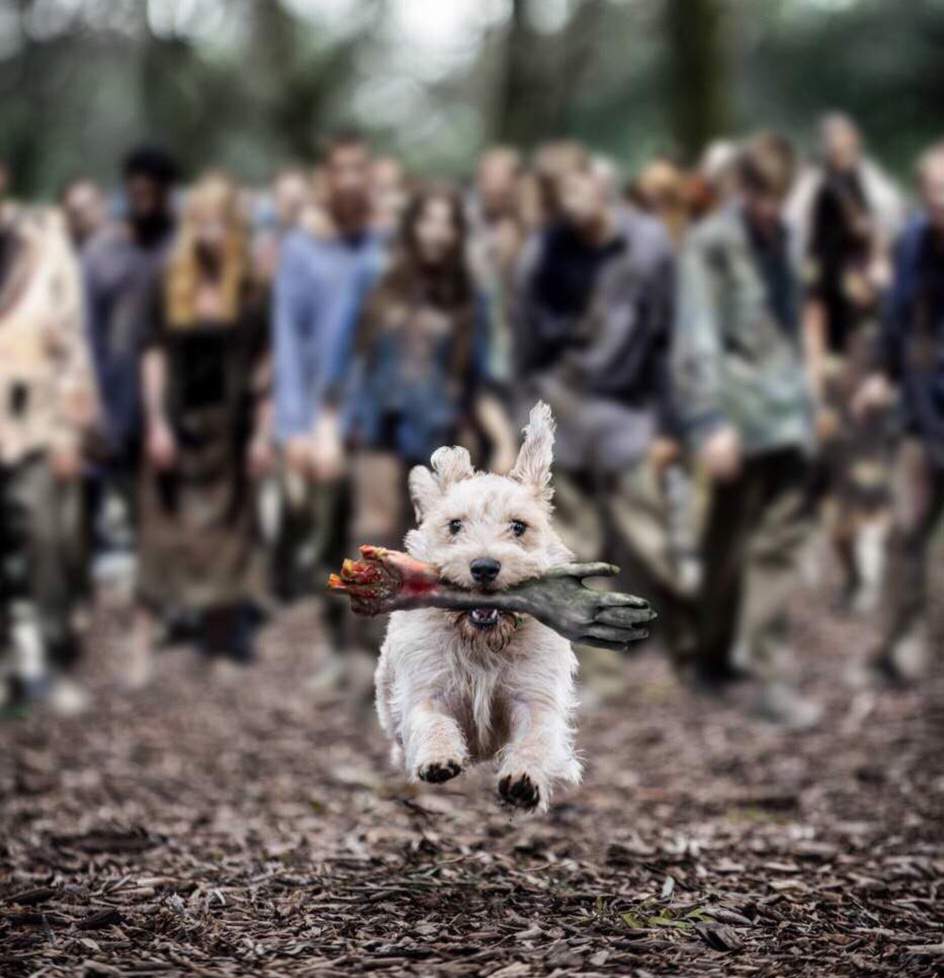 I went with the four-round model to reduce weight and keep the gun a bit more balanced. The cards run from 4 to 7 rounds. They provide a very tight grip for your shells and don't let them lose with ease.
12
at Esstac
Prices accurate at time of writing
Prices accurate at time of writing
Carlson's Cylinder Bore Choke
The Benelli M4 came with an improved choke that was causing all sorts of chaos with a lot of my buckshot loads. I initially assumed it was a cylinder bore, as the website states it should be, but maybe I just got unlucky?
19
at Amazon
Prices accurate at time of writing
Prices accurate at time of writing
Either way, a Carlson's stainless steel cylinder bore choke was a simple addition to clean up my buckshot patterns and improve consistency. It threaded in without an issue and has remained tight over lots of shooting.
STNGR M-LOK QD Mount
Since I removed the sling point, I had to add another. I already had an M-LOK handguard, so an M-LOK QD point makes sense. There are lots of options, but I went with STNGR.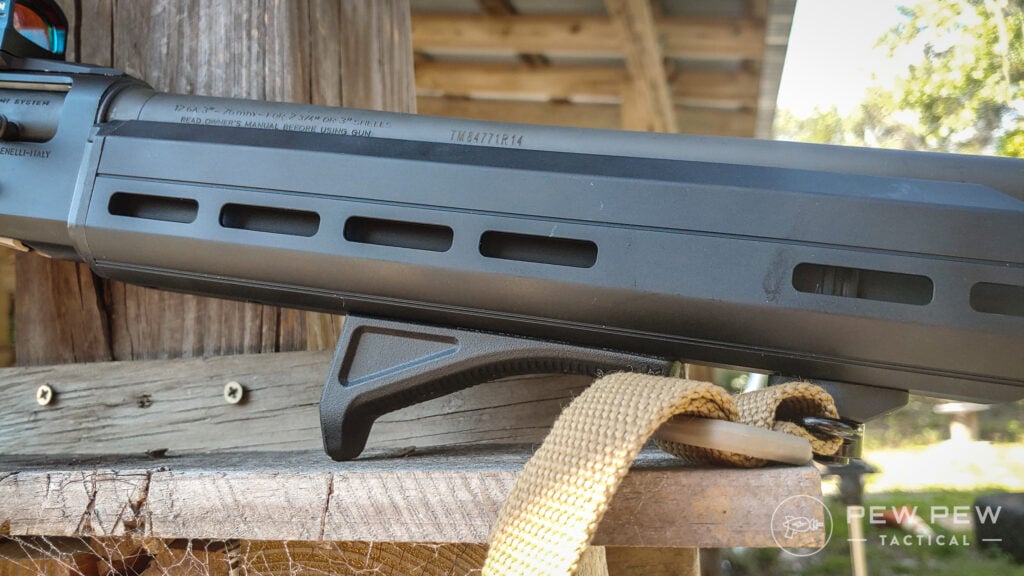 STNGR makes some awesome handguards, and I'm running two of them of different AR builds. I trusted the company and picked up their M-LOK QD port. It turned out to be a great choice. It's well made, easy to install, and precisely made.
Blue Force Gear Padded Sling
Is this a surprise? I mean, I use these same slings for basically every gun build I do. I've used one for almost a decade now, and I mean the exact same one. It's an unbeatable modern two-point sling.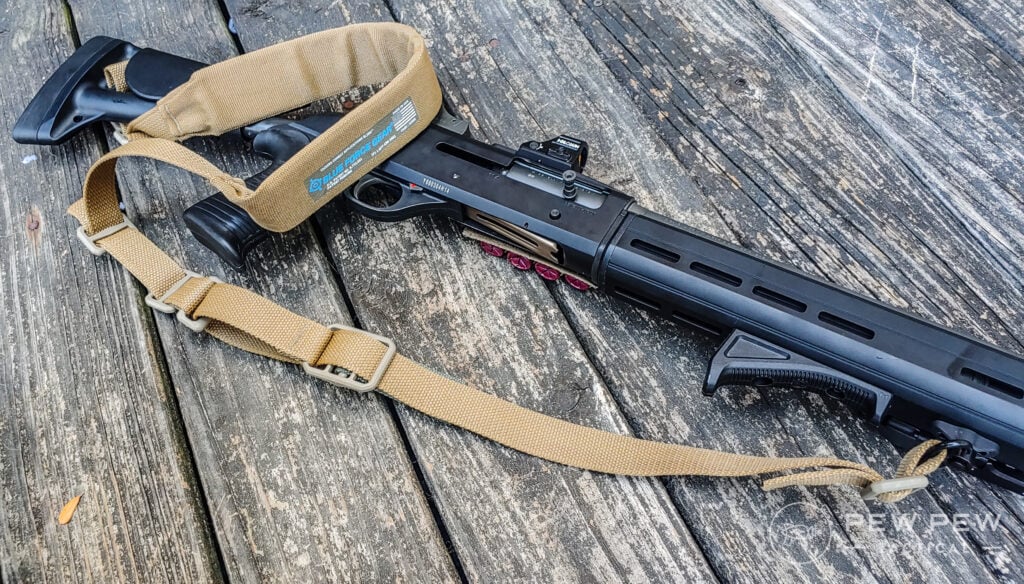 The BFG Vickers padded sling is very well made and sports a quick pull tab that allows for instant adjustment of the sling to a tight hands-free design to a lose and mobile mode. The extra part of padding increases the comfort of the sling, and the Benelli is not the lightest weapon out there.
55
at Brownells
Prices accurate at time of writing
Prices accurate at time of writing
That extra padding is comfortable and worth the additional cost, at least it is to me.
Magpul AFG Gen 2
The Magpul AFG Gen 2 is a direct-attach M-LOK accessory that mounts to the handguard perfectly. It allows me to pull the gun into my shoulder a bit tighter and increases my ability to control the gun and its recoil. The AFG gen 2 is more compact and allows for increased control over the gun.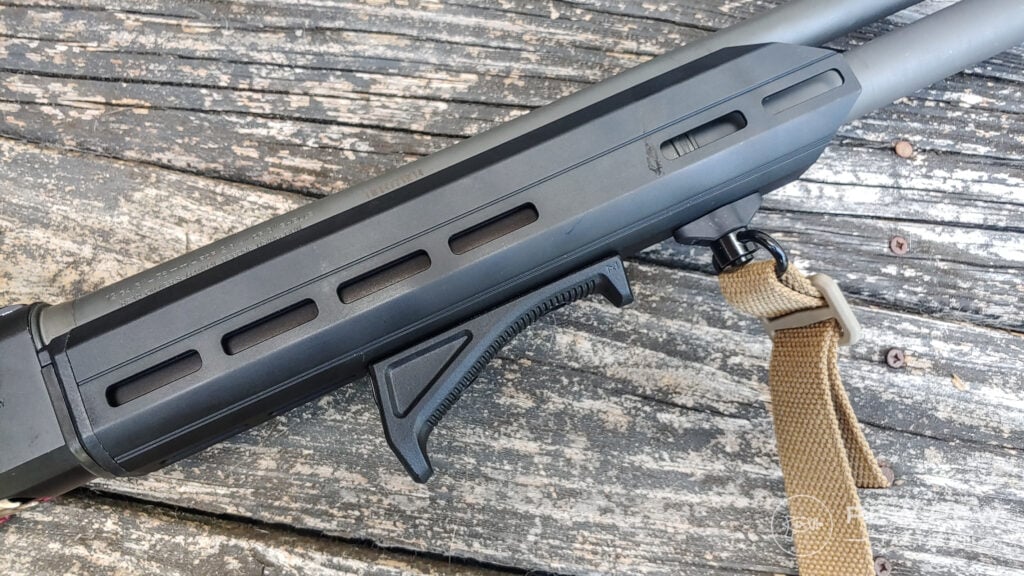 This seems like an instant and easy upgrade and perfect for the Truckee handguard. It also positions my hand to better use my chosen light.
25
at Palmetto State Armory
Prices accurate at time of writing
Prices accurate at time of writing
Streamlight TLR RM 2
A home defense gun has to have a light, right? Well, the TLR RM 2 is a new light, but one I've grown to appreciate quite a bit in the last few months. Check out my review of both the RM 2 and its smaller sibling, the RM 1, too!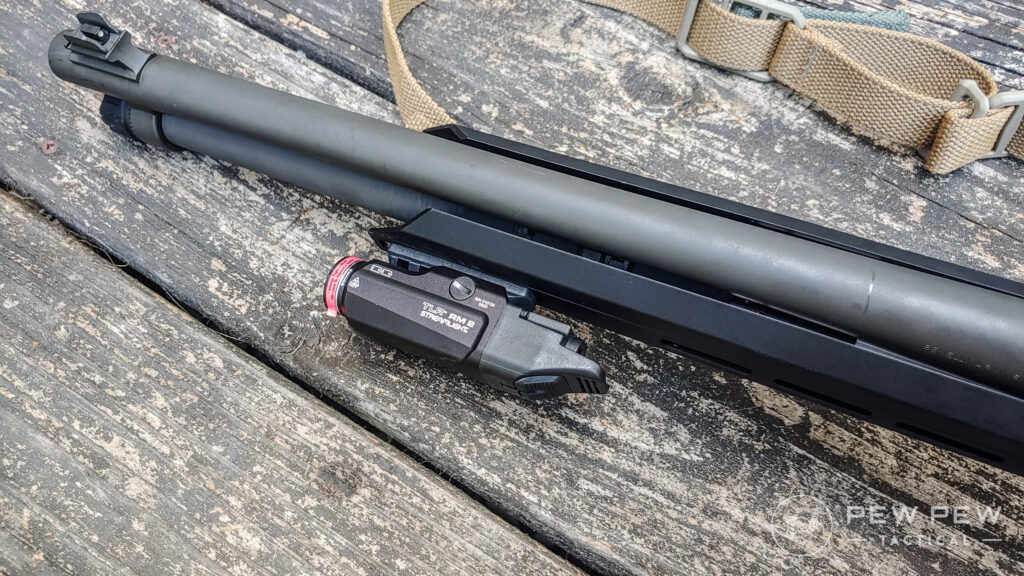 Its ramp style design makes it easy to use without a pressure switch, but you can use a pressure switch if desired.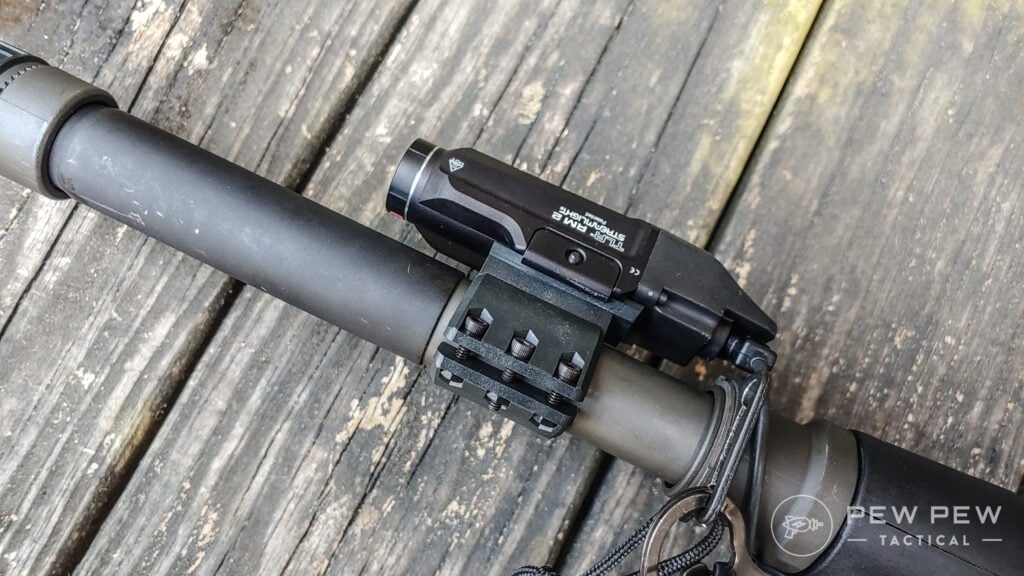 The way this light mounts is perfect for use on the Truckee and provides me an ergonomic optic via the simple push-button switch. It offers both a momentary and constant-on mode that's perfect for home defense.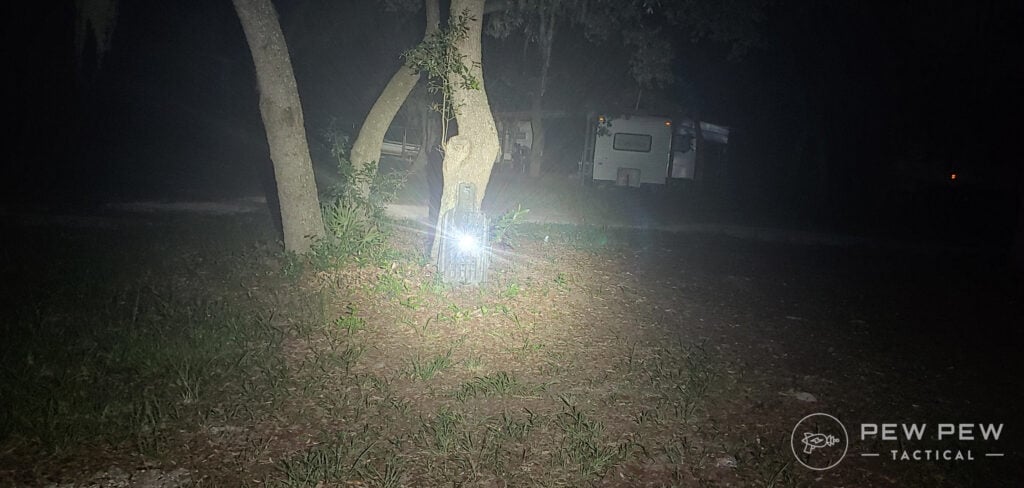 It throws out 1,000 lumens of light with a 10,000-candela backing. This gives a good wide throw with lots of spill. It lights a room up and cuts through darkness quite easily.
136
at Brownells
Prices accurate at time of writing
Prices accurate at time of writing
It's perfect for both inside my home and even outside it should those pesky zombies or cold war-era Russians invade.
Ammo of Choice
Federal FliteControl 8 Pellet
Federal FliteControl is one of the most effective shotgun loads on the market. It's designed to keep the tightest pattern possible through a specially designed wad. This type of pattern is often one big hole inside of 15 yards or so and this previous errant pellets from becoming flyers.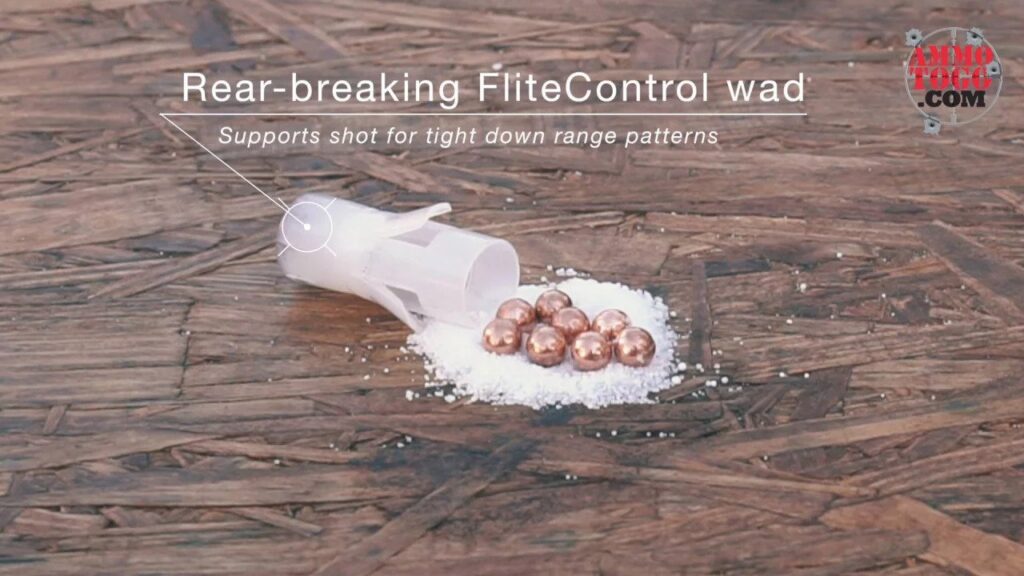 The eight pellet variant reduces the chance of the famed 9th pellet flyer greatly and does an excellent job at maintaining a tight and consistent shot pattern. This load is exceptionally high quality and reliable, consistent, and the one load I trust the lives of my family with.
This reduced recoil load still cycles 100% in my semi-auto Benelli M4. I've found almost all semi-autos handle the Federal FliteControl without issue.
50
at Lucky Gunner
Prices accurate at time of writing
Prices accurate at time of writing
The Flitecontrol loads simply the best in class, and unless I need to dispatch targets beyond home defense range, I have no reason not to choose Federal FliteControl 8 Pellet buckshot.
Boom, Bang, Pow
This Benelli M4 build has been about seven months in the making. I knew after I purchased the gun, I would be spending a whole heck of a lot more money on it.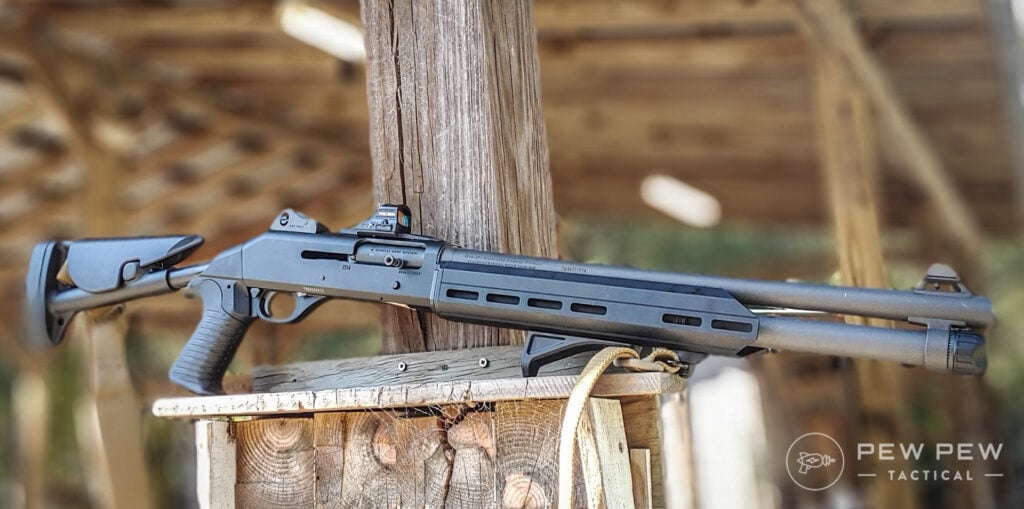 That is one thing that should be mentioned. The Benelli M4 is not a cheap gun, and neither are most of the compatible upgrades. The good news is that most of these upgrades are durable, duty-driven designs that aren't made in questionable locations and are of dubious quality.
You have to be a real shotgun fan to want to go this far with a gun, and I'm just that kind of fan. I sold guns, parts, and optics to fund it, and I'm still happy with my choice.
What upgrades would you make? Am I a mad man? Let us know below. Interested in home-defense shotguns? Then check out our hands-on review of the Best Home-Defense Tactical Shotguns!