---
In a never-ending march of evolution, Mossberg continues to improve upon already well-established models.
The 940 Pro Tactical is yet another example of this dedication to improvement.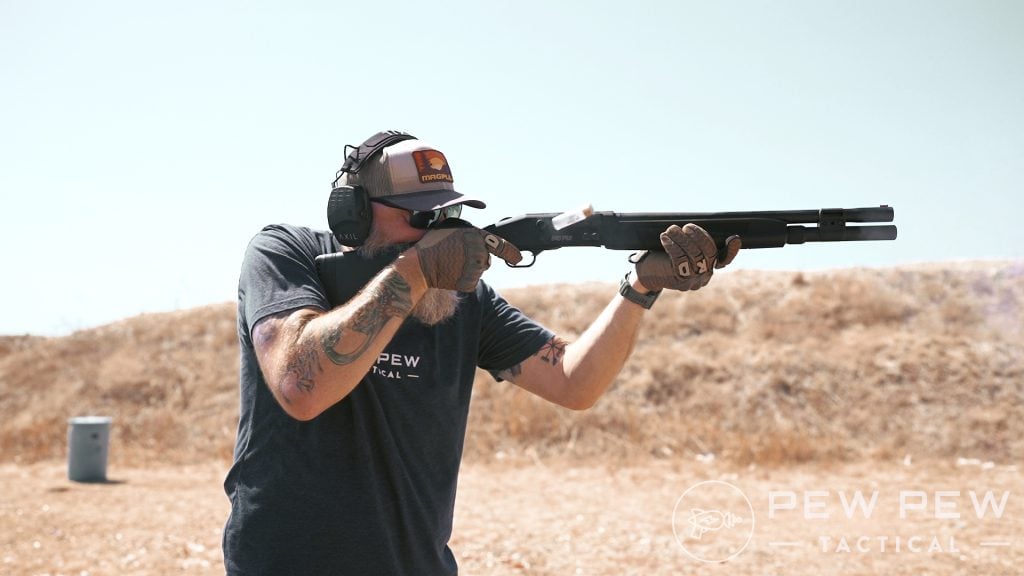 Shotguns are based in extremely old technology, but has Mossberg brought the platform into the modern age? I suspected they had, but after testing the latest offering, I was convinced.
But what won me over? Follow along as I walk you through the specs, features, pros/cons, and range observations.
Table of Contents
Loading...
Pros & Cons
Pros
Reliable
Reduced recoil
Good ergonomics
Cons
Pricey compared to pump
Limited ammo
The Bottom Line
The Mossberg 940 Pro Tactical is an evolution stemming from feedback from pro shooters like Jerry Miculek as well as shooters like us who buy and modify guns. All the improvements make sense, and the gun's performance is outstanding.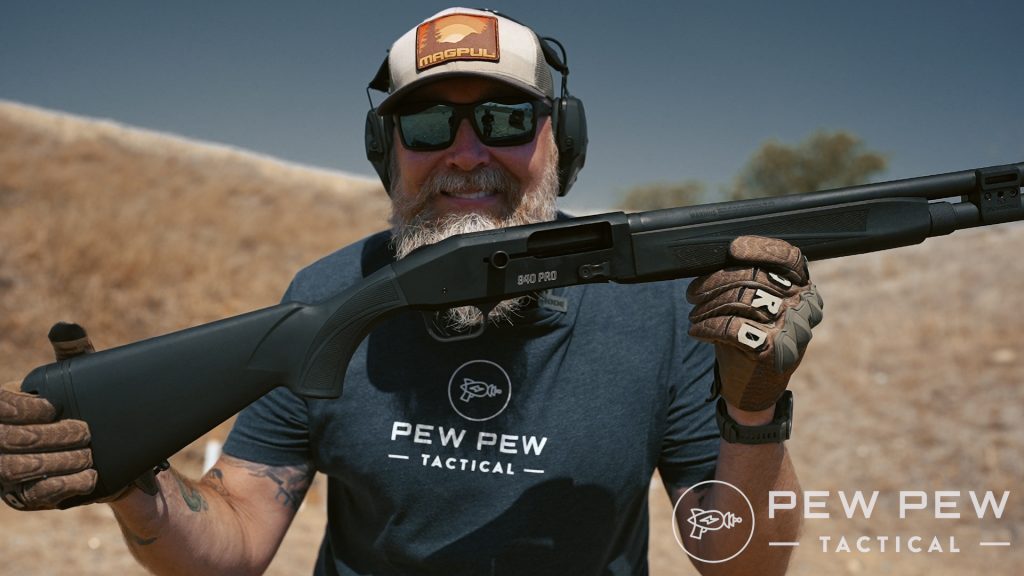 Specs & Features
Specs
Caliber: 12 gauge
Chamber size: 3"
Length: 37.5"
Barrel Length: 18.5"
Length of pull: 12.5″-14.25″
Weight: 7.5 lbs.
Capacity: 7+1
Features
Optics ready (Shield RMSc pattern)
Upgraded gas system
Adjustable ergos
Source: Mossberg 940 Pro Tactical
1274
at Guns.com
Prices accurate at time of writing
Prices accurate at time of writing
Background
Shotguns have been around since the 16th century and have continually improved in their capabilities. Modern semi-autos are top-notch for their reliability.
Mossberg improved the 940 Pro Tactical over the 930 SPX Tactical, an already impressive gun we reviewed here. The list of upgrades is fairly significant.

The buttstock pad feels much improved, providing good grip on the shoulder as well as cushion for recoil. They added an extended elevator and removed the notch that always seems to catch my digits when loading.
In the same area, Mossberg enlarged the loading port by beveling the edges. The improved gas system softens recoil and is supposed to run cleaner than previous versions.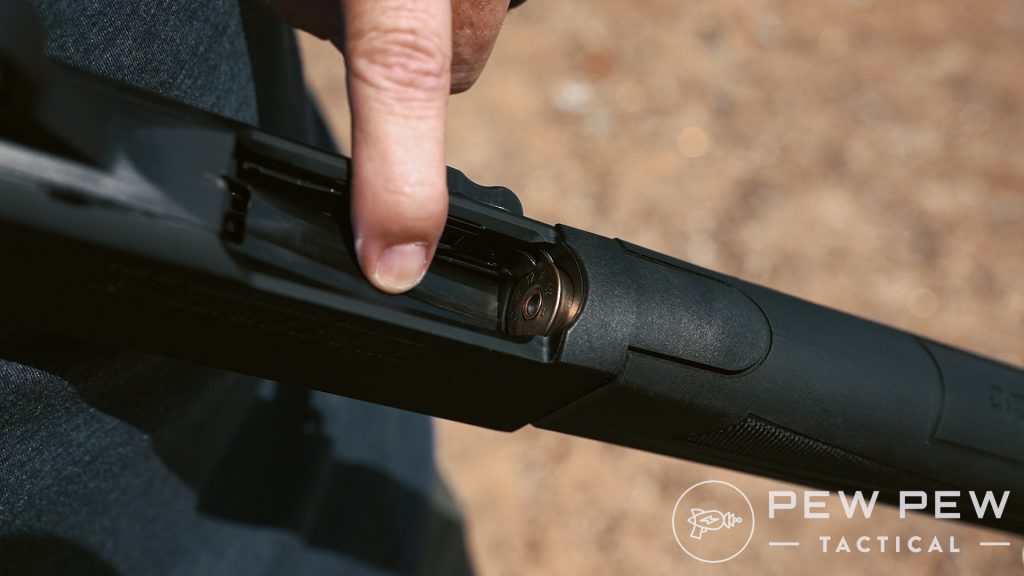 I love that the barrel clamp now has M-LOK slots so you can mount accessories. It appears to be made of polymer, so continued testing with a sturdy light will be needed to find out how it holds up.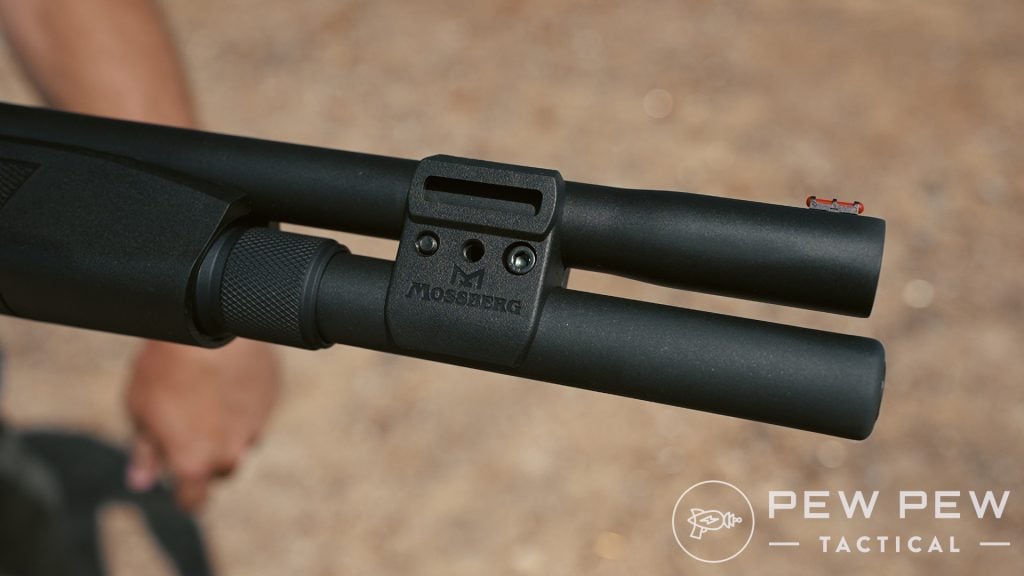 The 940 Pro Tactical uses the Accu-Choke system, but perhaps the best upgrade is the addition of an optics platform. Shooters can remove a plate and install optics with the Shield RMSc pattern, taking ye old fowling piece into the modern era.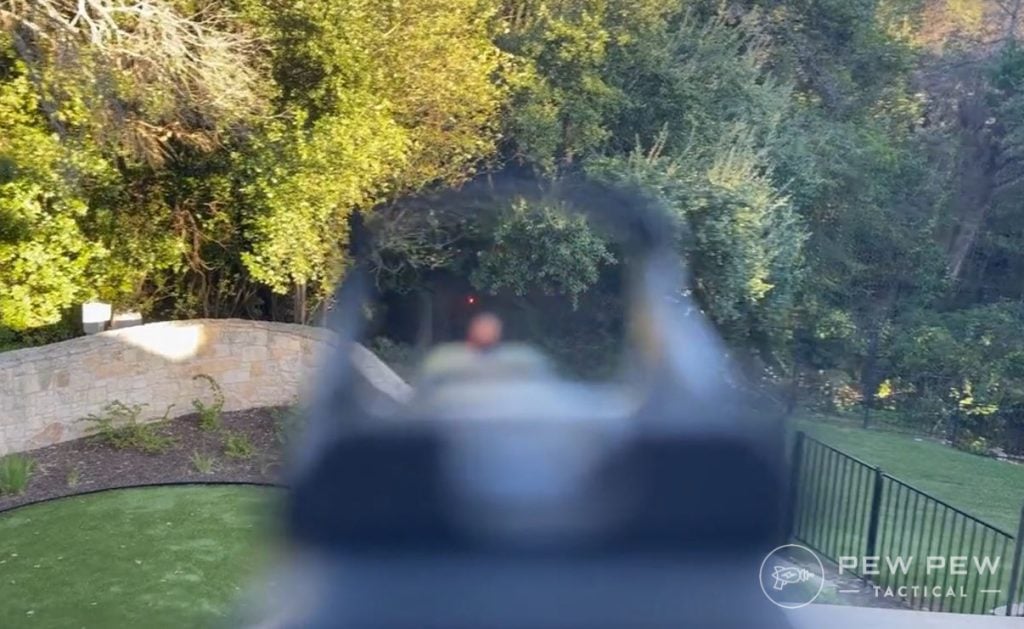 349
at OpticsPlanet
Prices accurate at time of writing
Prices accurate at time of writing
Who Is It For?
This is not a hunting gun, and it's not really a competitive shooter. Mossberg has five different versions of the 940 Pro — all of which hit those different categories.
This version is tactical and is designed for that application. Anyone wanting to defend their home or attend training geared for these scenarios would be well served by the 940 Pro Tactical.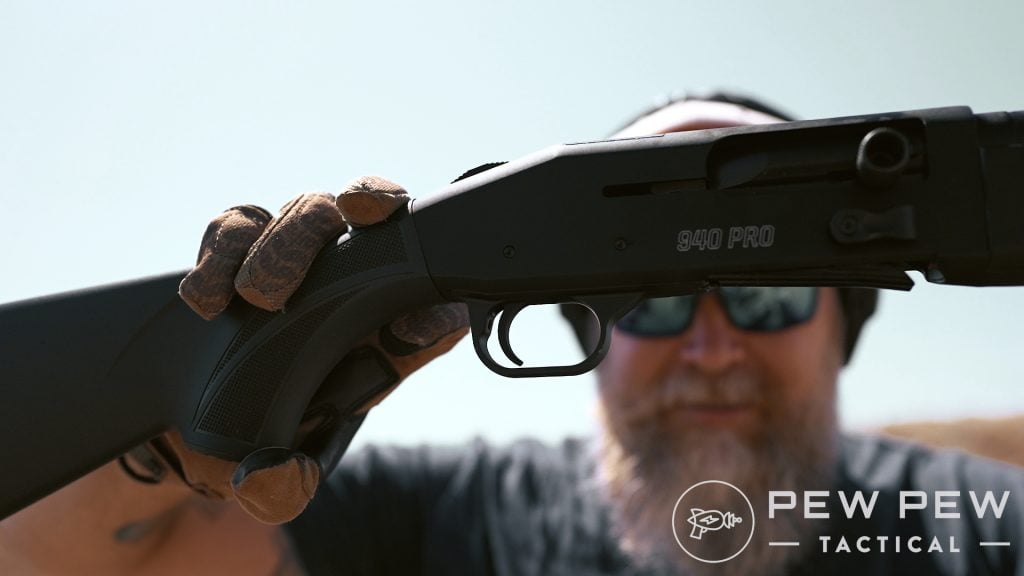 Fit & Feel
The ergonomics on the Mossberg are improved from the 930. The buttpad is tackier and a bit more squishy for recoil.
The pistol grip is gone in favor of the traditional butt stock. The forend is thinner, well curved, and has more checkering for better grip.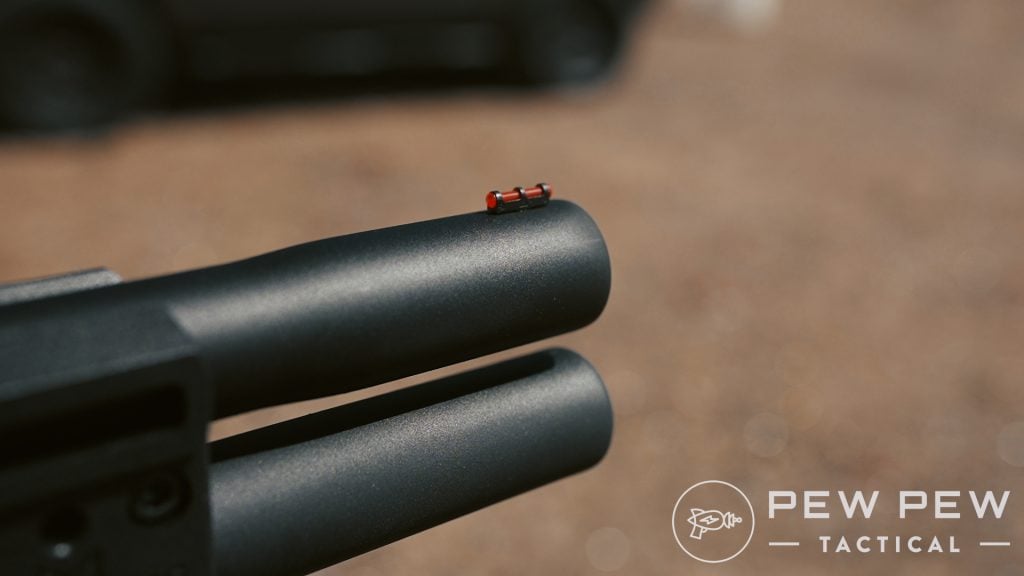 The comb was raised and comfortable for establishing cheek weld. The front sight is a marvelously bright fiberoptic that looks like a red dot in the full Texas sun.
The trigger was short, had only the slightest travel, then broke cleanly at just about 3 pounds on my Lyman digital gauge.
How Does It Shoot?
I kept all shooting within 25 yards for this test but hit everything I aimed at, whether launching various sizes of shot or firing slugs.
Although I don't have much practice running a plate rack with a shotgun, I was able to steadily increase my speed using the 940.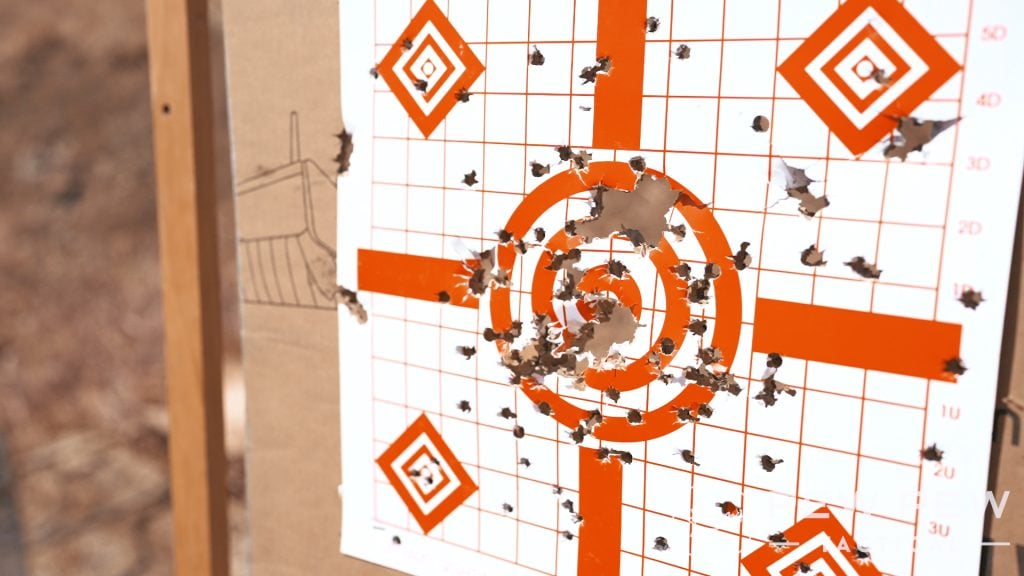 It's surprising just how fast you can empty this gun. The short trigger and overall dampening of recoil mean you can send a lot of love downrange in a hurry.
Don't get me wrong, recoil is still significant – it's a 12-gauge. But it is manageable, and even after a day at the range putting the scattergun through its paces, I didn't feel beat up.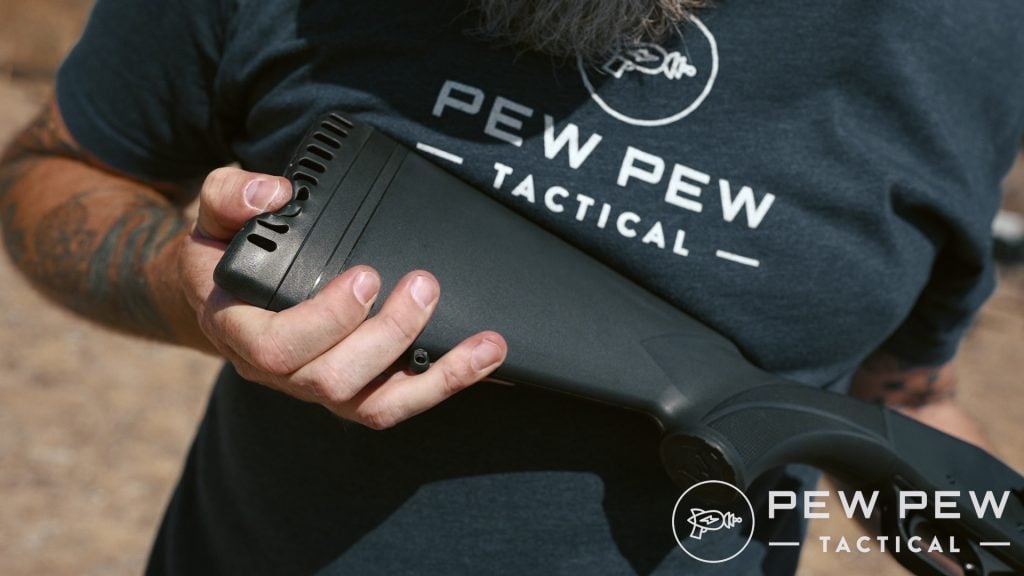 The combined butt pad and gas system did a good job of taming the recoil compared to even the 930 I had on hand.
What Sets It Apart?
The biggest factor setting this gun apart from comparable models is the fact it is optics-ready. The ergonomics are improved, and recoil dampening between the butt pad and gas system also helps.
Overall, the gun has a much more streamlined aesthetic compared to the 930 Tactical SPX.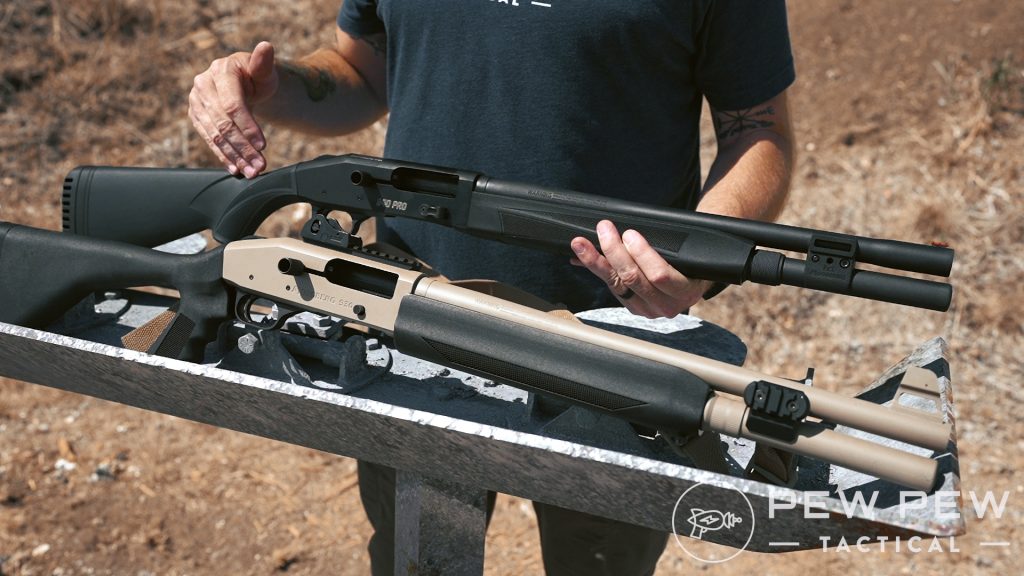 By The Numbers
Reliability: 5/5
I fed the 940 Pro Tactical a variety of shells, slugs, birdshot, buck, and they all ran. Everything fed, fired, and cycled clear just fine over the course of approximately 250 shells.
Ergonomics: 5/5
In this category, the 940 has clearly improved over the 930. Efforts to clean up the thumb-gobbling lifter, as well as an oversized bolt release button, were greatly appreciated.
Accuracy: 5/5
As mentioned, I hit everything I aimed at. It's encouraging too that shooters can use different chokes in the gun if they want to stretch out its capabilities.
Customization: 4/5
The barrel clamp's M-LOK slots show great promise and would allow shooters to bolt on accessories without adding too much to the overall width. Plus, it's hard to beat being able to mount a decent red dot on your shotgun.
Value: 5/5
Compared to the 930 Tactical SPX, which still has an MSRP of $1,228, the 940 Pro Tactical is slightly less with an MSRP of $1,154. (I've even seen it in a few places for $999.) This is an interesting move for a gun that is arguably more capable and ergonomic.
Overall: 5/5
1274
at Guns.com
Prices accurate at time of writing
Prices accurate at time of writing
Upgrades for Mossberg 940 Pro Tactical
Your first upgrade for this street sweeper is a red (or green) dot fitting the Shield RMSc pattern. After that, you may want to add a hardy tactical light to the MLOK up front.
The controls have already been upgraded.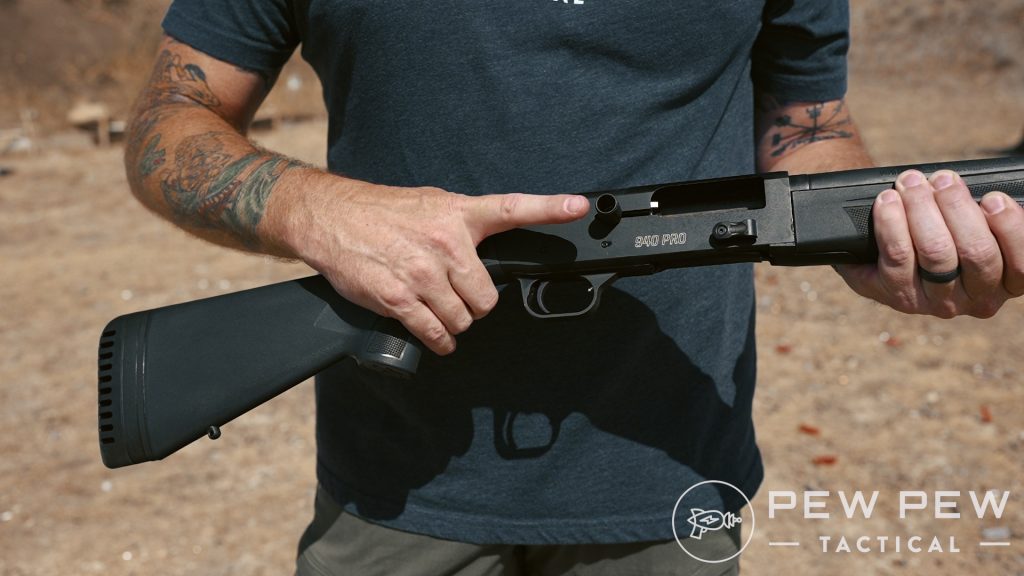 Final Verdict
I absolutely love shotguns and was happy to take a crack at the latest tactical shooter from Mossberg. Don't get me wrong, the 930 is still an amazing shotgun.
But it was nice to see the influence so many people had in the 940 Pro Tactical's evolution.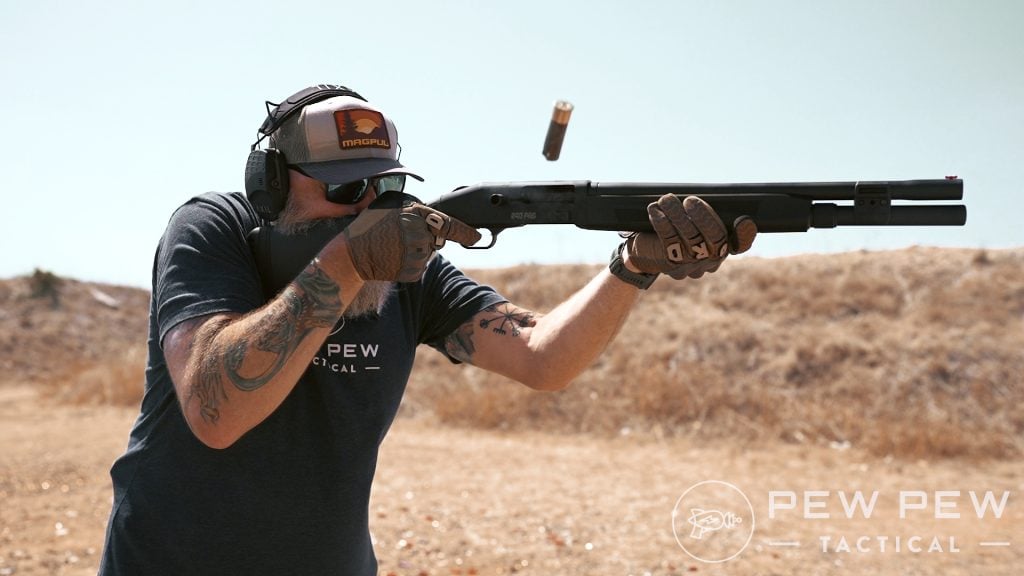 Improved controls, ergonomics, and heightened capabilities with the addition of optics, all at a lower MSRP, is an impressive move!
Do you love shotguns for home defense? Let us know your favorites in the comments below. Also, be sure to check out the 10 Best Home-Defense Tactical Shotguns for more options!