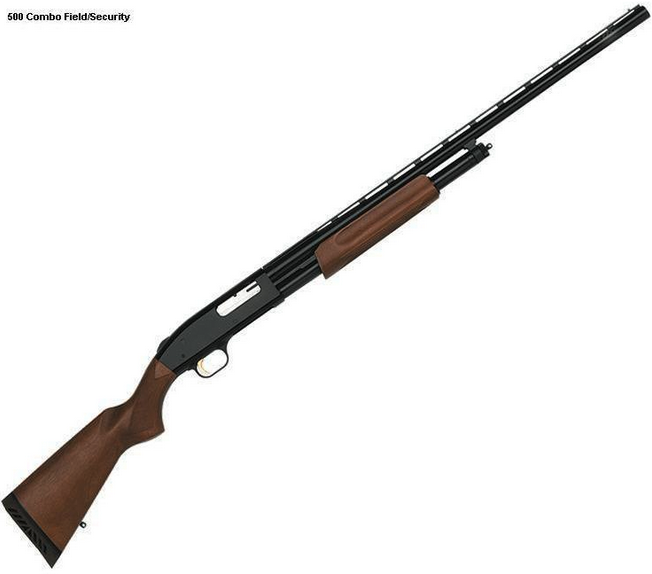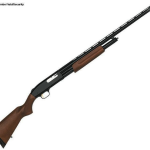 4.5
Quick change barrels

Legendary reliability

Huge aftermarket

Great value
Magazine tube isn't easily extended

Plastic trigger guard
Editor's Note
Usually coming in at under $400, the Mossberg 500 Field/Security pump-action shotgun is one of the most versatile guns you can buy for the money. This gun comes with two barrels, a 28-inch field barrel with interchangeable choke tubes and an 18.5-inch security barrel with a fixed choke. Having both barrels allows you to have a do-all gun that can cover anything from hunting to sporting to home defense. Mossberg makes the barrel change process simple and easy, with a single screw making the barrel swap a 60-second affair that takes no tools. The ambidextrous tang safety makes this gun intuitive for most users, but the rest of the gun is pretty standard fare when it comes to ergonomics. The Mossberg 500 has been the gold standard for basic shotguns since the 60s, and it has the aftermarket to prove that. If you need a shotgun to cover all the bases, this is it.
Read full review
Product Description
The Mossberg 500 Field/Security is a pump-action shotgun that comes with a 28-inch vent rib field barrel and an 18.5-inch fixed choke security barrel. Clocking in at around 7.5 pounds, this 500 also sports walnut furniture and bead sights. Changing the barrels is a quick, toolless process. Prices vary, but are typically around $400, give or take for this model. A set of Accu-chokes is also included for use with the field barrel.
Mossberg 500 Combo Field/Security For Sale - Compare Prices
Mossberg 500 Combo Field/Security Specs
Action
Pump Action / Semi-Auto
Mossberg 500 Combo Field/Security Features

Interchangeable choke tubes

Two interchangeable barrels

Ambidextrous tang safety
By The Numbers - Mossberg 500 Combo Field/Security
Accuracy
It isn't a high-end Italian shotgun, but the interchangeable choke tubes will ensure practical accuracy.
Reliability
The Mossberg 500 is the standard that every other pump shotgun is judged by.
Customization
No other shotgun has a wider aftermarket.
Ergonomics
The ambidextrous tang safety is nice, but everything is else is pretty standard.
Overall
Great gun that covers all your bases
Hands-On Reviews & Related Post
Mossberg 500 Combo Field/Security Variations & Comparables
4.5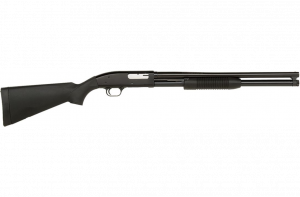 VIEW DETAILS
The Mossberg Maverick 88 is the true everyman's shotgun. It is affordable, reliable, durable, and is built on the design of one of the most proven shotguns in the world. This is the ultimate bang for your buck in the shotgun world and possibly one of the best deals in the firearms world as a whole.
Read More
final verdict
Mossberg has been making the quintessential "everyman's shotgun" for well over half a century now. The Mossberg 500 has been a staple of shooters from all walks of life, and that likely won't change anytime soon. With the 500 Field/Security combination, you get an affordable pump-action shotgun that can fulfill just about all your needs — whether that is shooting clays on the weekends, bird hunting with your friends, or defending your home. The versatility, customizability, and legendary reputation of the Mossberg 500 have ensured it will always have a spot in my gun collection, just as it has for millions of other gun owners across the world.
Community reviews
There are no reviews for this product yet.
Add your own rating and help other Pew Pew users pick the right guns