When the alphabet agencies went back to 9mm for their duty guns it was bound to happen: 9mm became the reigning king of cartridges.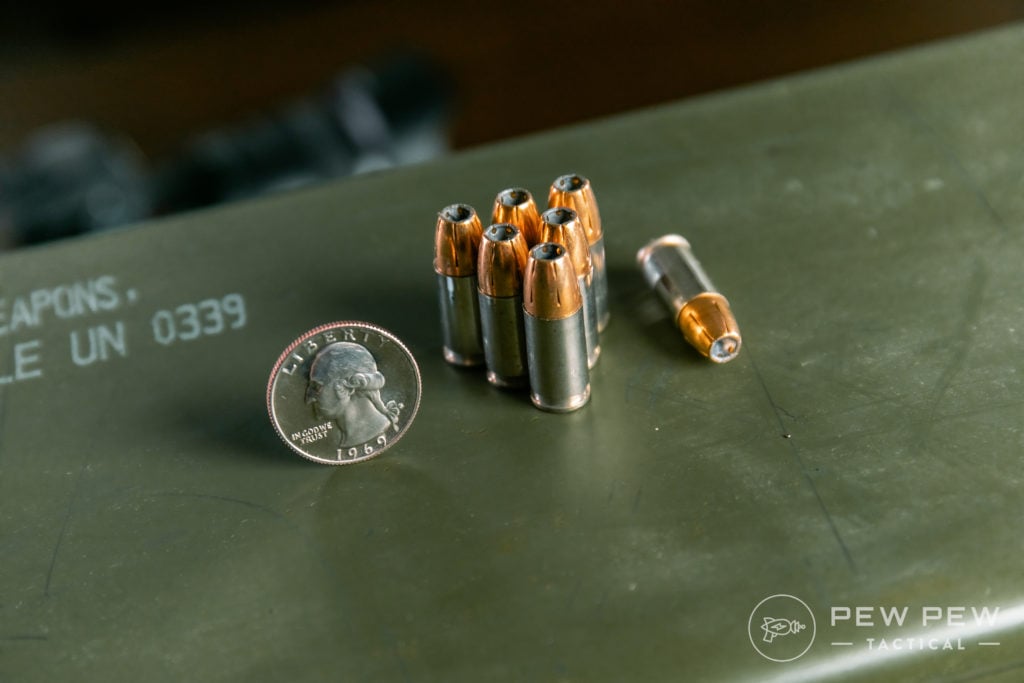 Guns chambered in 9mm are crazy popular now but you do tend to hear the same brands ad nauseam: Glock, SIG, Ruger.
There's nothing wrong with those brands but there are others worth noticing, like CZ-USA.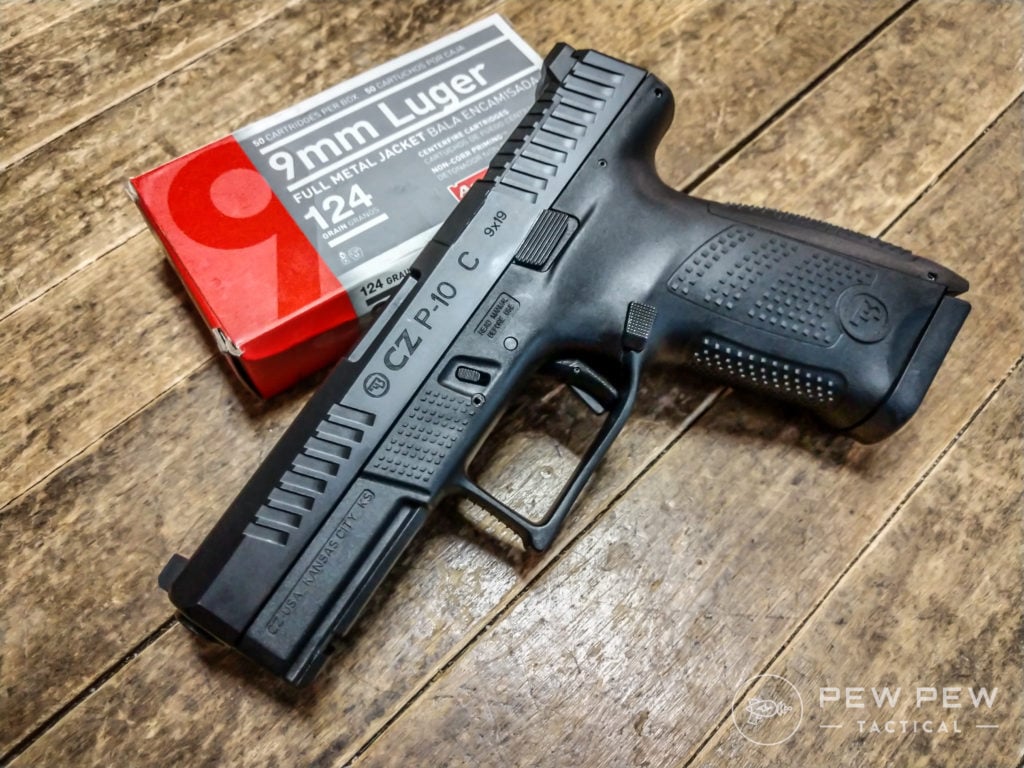 Specifically, the CZ P10 series of pistols that are designed for concealed carry.
Because I'm always willing to do spend time shooting and carrying I've been running the CZ P10C so I could report back to you guys on its performance.
Table of Contents
Loading...
But first, the basics.
Details & Background
This part is for those of us who obsess over details and specs. If you're uninterested in measurements and a little background history, scroll down. If you love minutiae as much as I do, you're in luck. We're about to get to it.
CZ Versus CZ-USA
Before we dive into the gun itself let's do a quick run-through on CZ itself. Hey, some of us love history.
"CZ" stands for Česká zbrojovka which translates to "Czech armory." CZ's sister company, Česká zbrojovka a.s. Uherský Brod, was founded back in 1936 and although they got off to a good start they ended up being occupied by the Nazis during World War II.
The plant was given no choice but to do as the Nazis wished which meant repairing and manufacturing military firearms for them. Of course, we know how that war ended so eventually CZ regained control of their plant.
There Is Too Much. Let Me Sum Up.
Over the years CZ did a lot of branching out and merging. They merged with Agrozet Brno in the 1970s which meant they branched out to manufacturing parts for airplane engines and tractors.
Finally, in the 1980s, the company restructured and on July 1, 1988 CZ reclaimed its title and primary function as a firearms manufacturer. In 1991 CZ firearms became available in the United States through importers such as Magnum Research and Actions Arms and in 1997 they founded CZ-USA in California.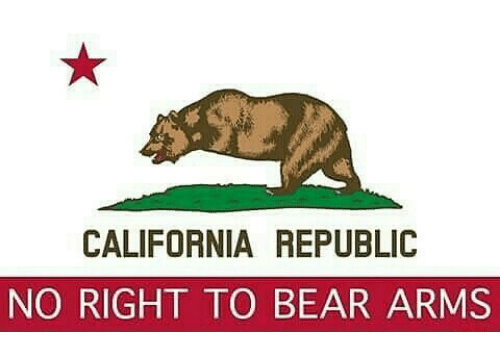 It didn't take long for them to get out of California; by 1998 they'd up and moved to Kansas City, Kansas. All warranty work, repairs, and distribution are now handled through CZ-USA in Kansas.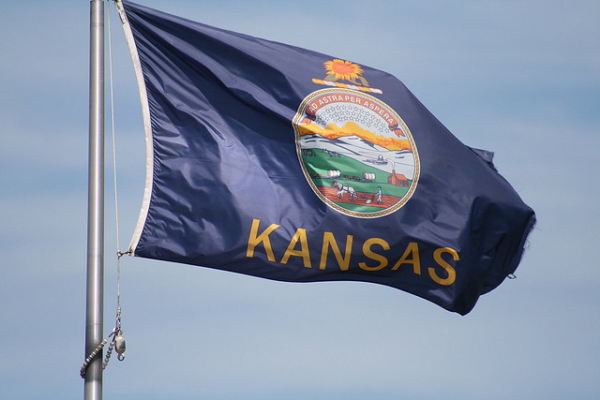 So, if you buy a CZ, yes it is imported meaning it is not made in the USA. CZ-USA is working to manufacture pistols in United States, though.
There have been rumblings about these specific pistols being manufactured in Kansas City although there's also been a little confusion about whether or not it's truly underway.
My P10C OR is engraved with Kansas City, KS, though.
CZ P10C Review at a Glance
Pros
Has milled slides for red dots
Decent trigger for the price point
Compact yet not awkward to shoot
Superior factory tritium sights
Cons
Very sharp textured grips
Extractor pin came loose causing feeding issues
Specs & Features
Caliber: 9mm Luger
Width: 1.26 inches
Length: 7.3 inches
Barrel Length: 4.02 inches
Height: 5.2 inches
Weight: 26 oz
Capacity: 15+1 (10+1 for low capacity model)
MSRP: $579.00
On to the CZ P10C. The P10 line includes the P10F, P10S, P10SC, and P10C. CZ also introduced optics-ready P10s at SHOT Show 2019 which is exactly what I wanted.
I've had the CZ P10C OR (Optics Ready) for a few months now so consider this a preliminary range report.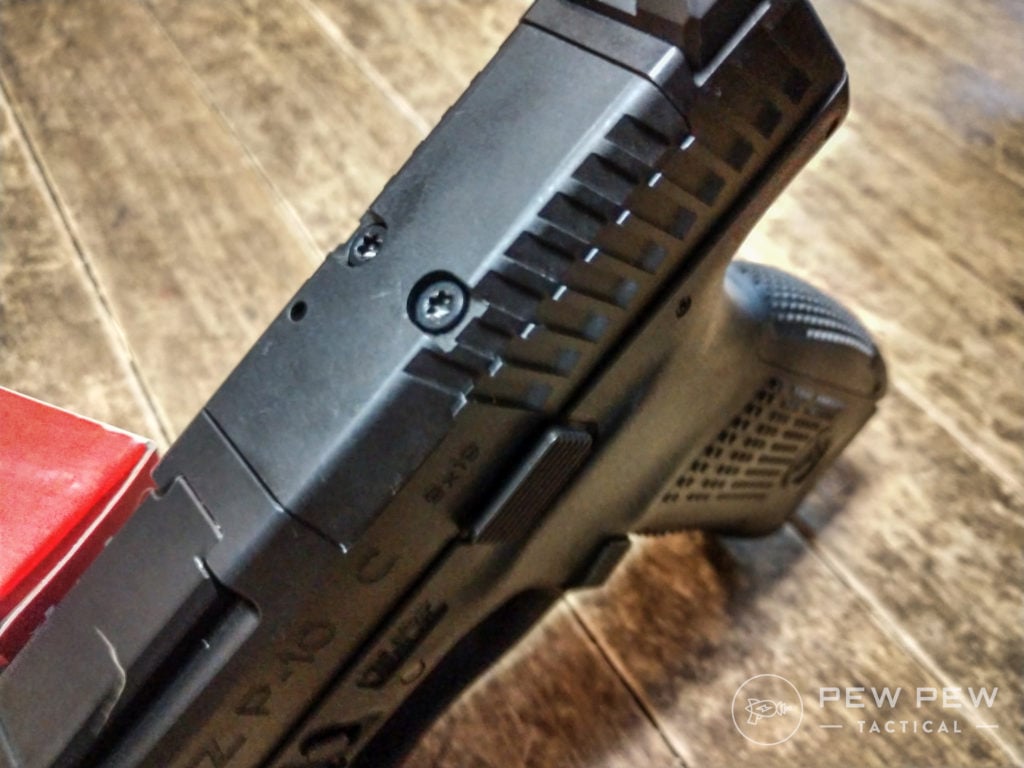 The CZ P10C OR is the company's compact version of the full-size P10F (you probably guessed that from the "C" designation but I thought I'd verify). The "OR" designation is "Optics Ready" and refers to the milled portion of the slide.
It's definitely a compact pistol but with the magazine seated I'm still able to make full contact with the grip. The grip itself is roughly textured in a way that makes me want to add an aftermarket grip like the Hogue Handall Full-Size Grip Sleeve.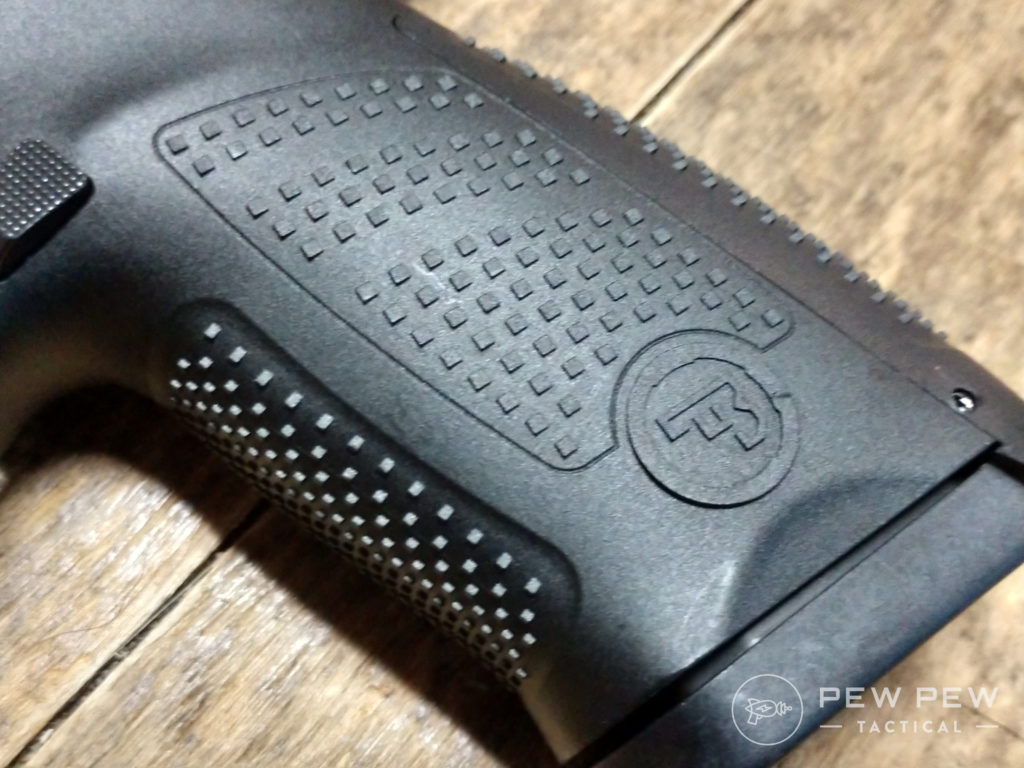 Its overall size strikes a nice balance between a solid fit and improved concealment over full-size models.
A quick rundown on numbers. The CZP10C OR has an overall length of 7.3-inches, a width of 1.26-inches, and a 4.0-inch barrel.
If you need to put that in perspective the Smith and Wesson M&P Compact has an overall length of 6.7 inches and a 3.5-inch barrel.
Of course, the M&P Compact 9mm also has a capacity of 12 +1, not 15 +1.
Need another one? The Glock 48 has an overall length of 7.28-inches, a width of 0.87-inches, a 4.17-inch barrel, and a 10 +1 capacity.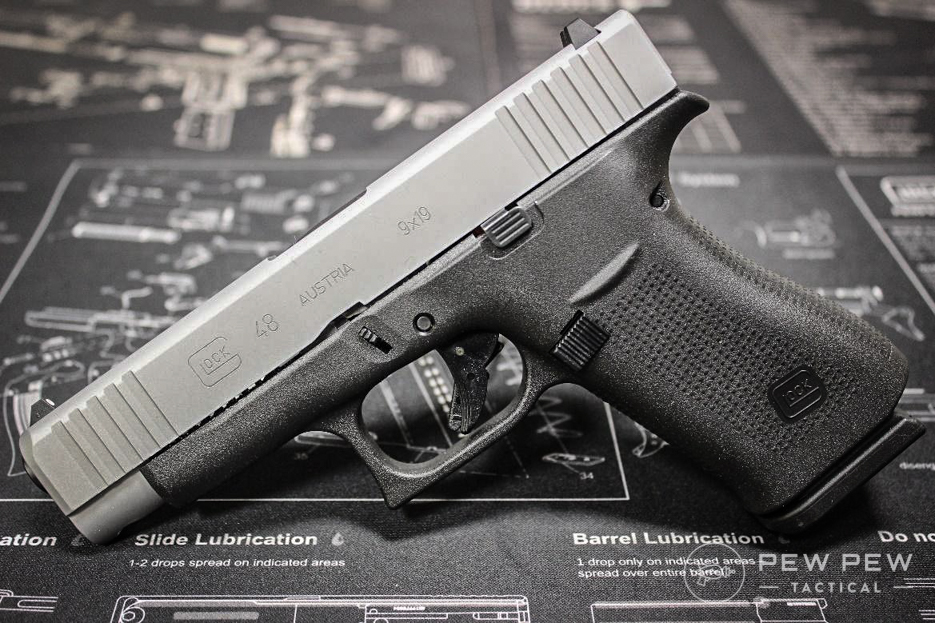 I'd rate the CZP10C OR as a moderately-sized compact.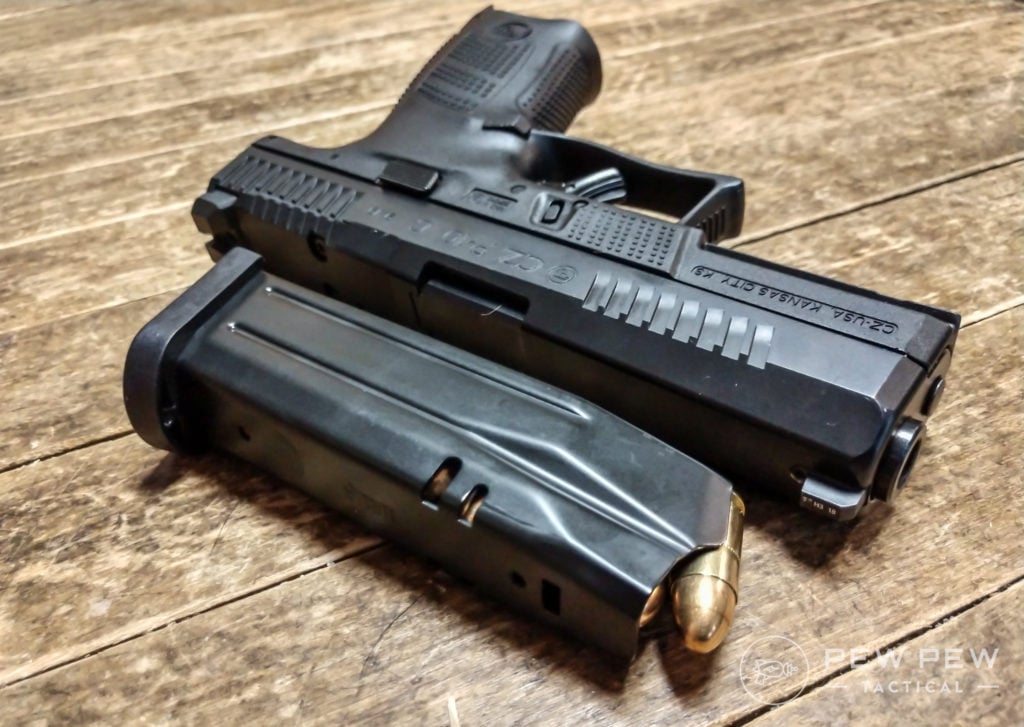 The barrel of the gun is cold hammer-forged steel. If you're unfamiliar with the process, cold hammer forging is done at room temperature by metal equipment – hammers, if you will – specifically designed to shape barrel blanks.
It has a lot to recommend it including stellar dimensional accuracy, increased crystal grain flow for durability, and good rigidity.
Cold hammer forging is also cost-effective and allows for a higher productivity rate and is utilized on various models by quite a few manufacturers including Ruger, Winchester, and Steyr.
We'll hit more features reviewing range time.
The "OR" Variant
It's the optics-ready feature you all probably want to hear about, so here goes. The CZ P10C OR has a removable plate you can unscrew and take off to mount a red dot to the gun.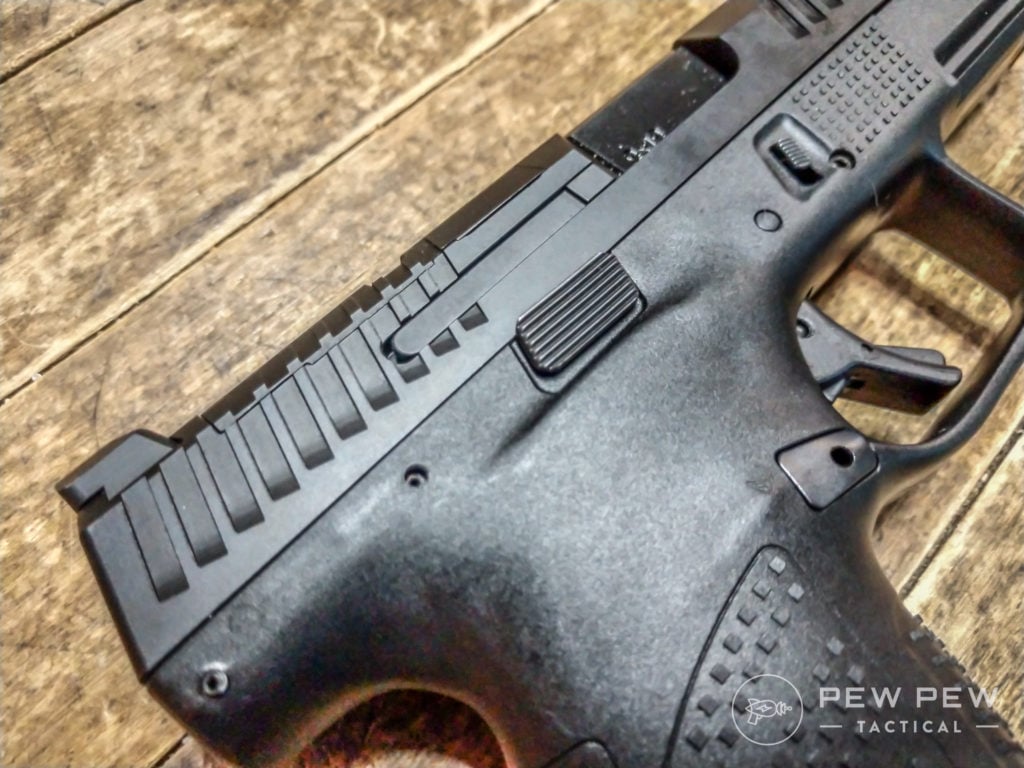 Plates are being designed for the Trijicon RMR and SRO but at the time of this writing they aren't available just yet. There is a plate for the Leupold DeltaPoint Pro, which I do have, but I don't have the red dot on hand (I will soon).
449
at OpticsPlanet
Prices accurate at time of writing
Prices accurate at time of writing
The filler plate is held in place by two screws and can easily be removed. Neither the Trijicon RMR nor the SRO fit the CZ P10C OR with or without the filler plate so a model-specific plate is going to be required.
I'm a fan of milled slides for red dots so it's nice to see more manufacturers working to cater to the red-dot world.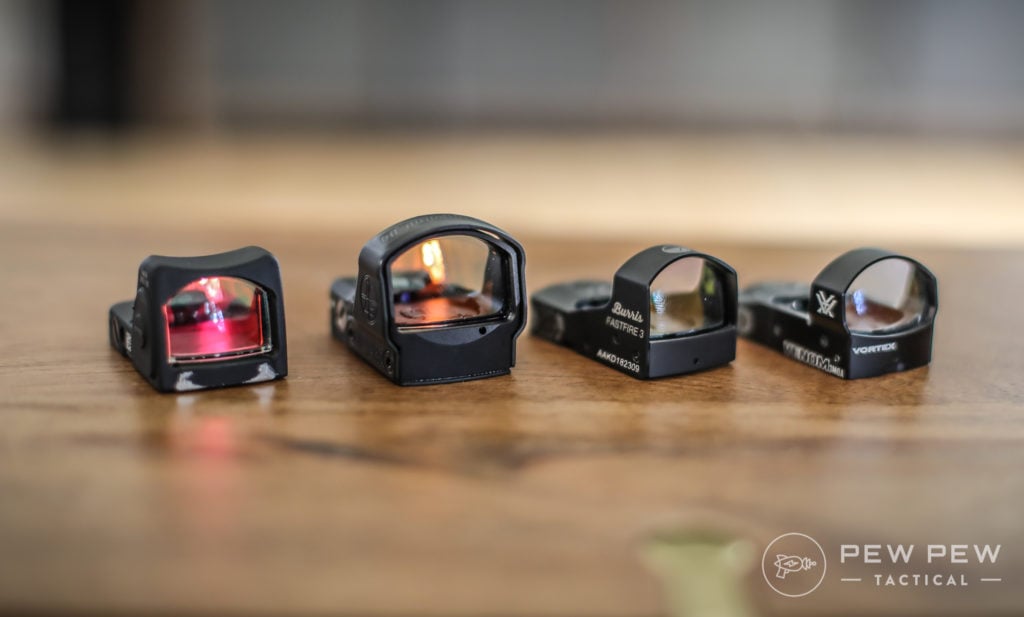 How Does It Shoot?
At the range, I ended up running not one but two CZ P10Cs. The first gun had significant feeding issues; a quick field strip exposed a loose extractor pin as the culprit.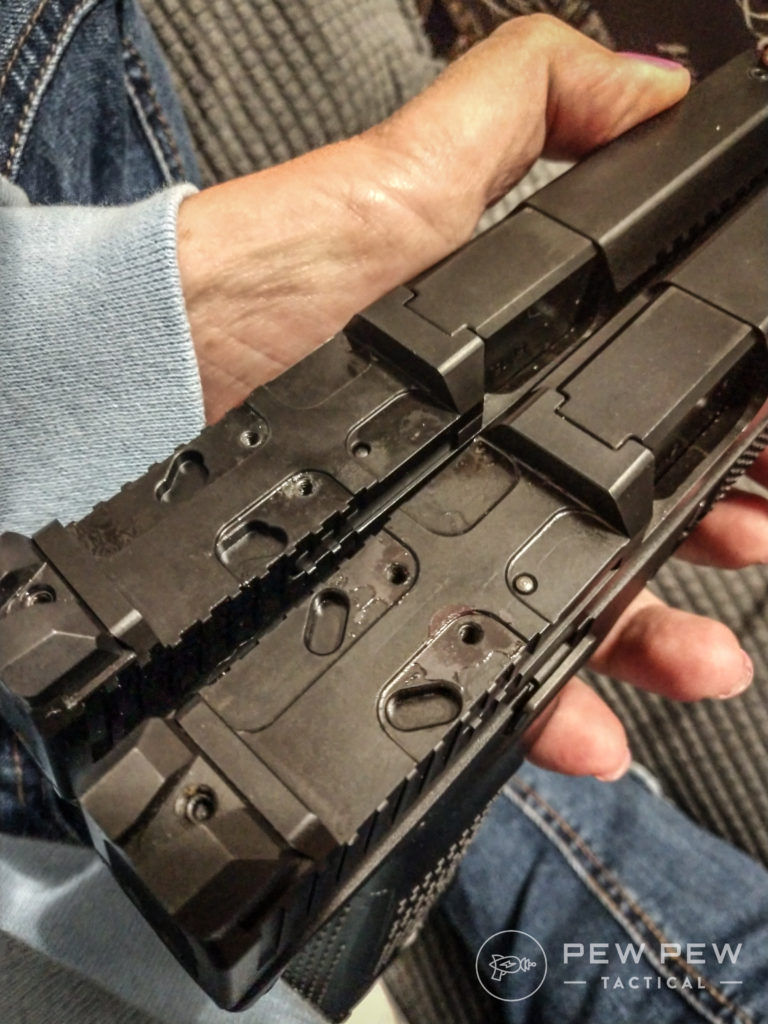 The second gun ran beautifully and because I'm me I checked out the extractor pin on that one, too. It was fine and I do believe the failure of the first gun was a rare fluke.
I ran seven types of ammunition through the gun including:
Federal Syntech 9mm 115gr TSJ

Aguila 9mm 124gr FMJ

Winchester Super Clean 9mm 90gr FMJ

Inceptor 9mm 65gr ARX.
The P10C showed a definite preference for Winchester and Inceptor but it was still nailing tight groups with 115gr rounds like the Aguila.
This is an accurate gun. Its 4.0-inch barrel meant I focused on running it out to 25-yards but I am confident it would perform well if you want to run 50-yard drills.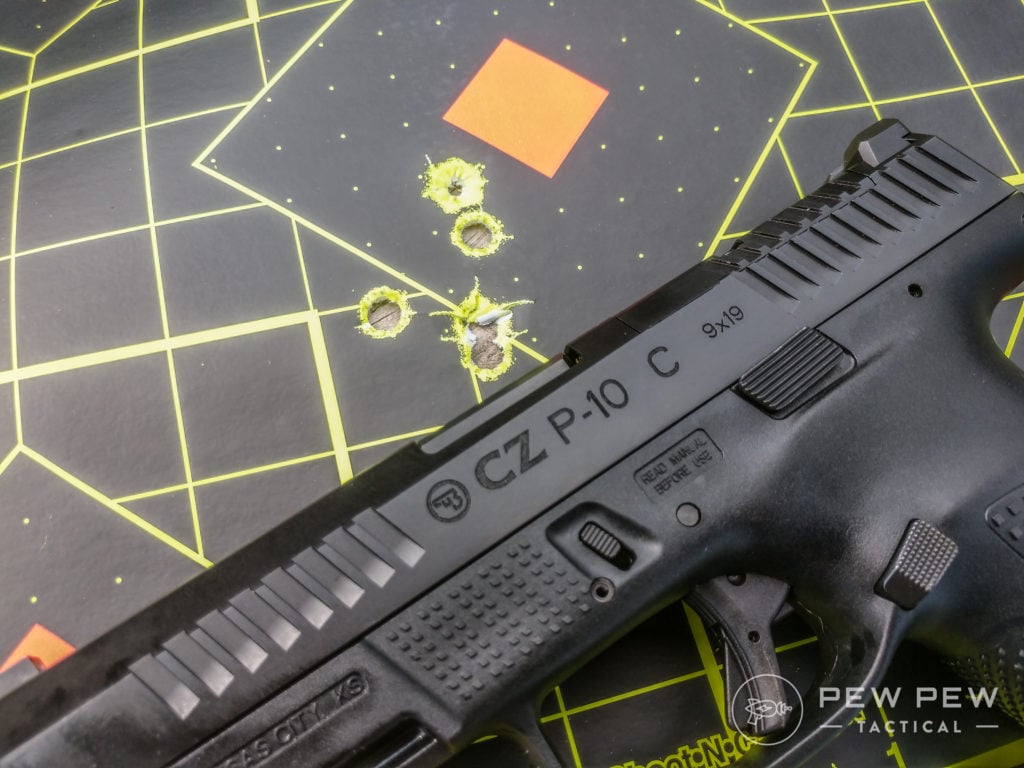 As with any gun you must be familiar with its capabilities and the drift and drop of your ammo, but it can be done.
I'll add if you're only training at closer ranges you're making a serious mistake. Hone those longer-range handgun skills.
Shooting offhand from 10-yards using Inceptor ammo the gun produced one-hole, five-shot groups; stretching out to 25-yards shooting from the bench, five-shot groups stayed around two inches.
Aguila FMJs nailed equally tight holes at closer range but broadened closer to three inches at 25-yards. It's an accurate gun capable of solid precision as long as you hold up your end.
The trigger is worth a mention because it's pretty good for the price point.
According to CZ they created this trigger to avoid creeping, stacking, and other issues that tend to plague plastic pistols. I ran it alongside factory Glock and Shield triggers for comparison.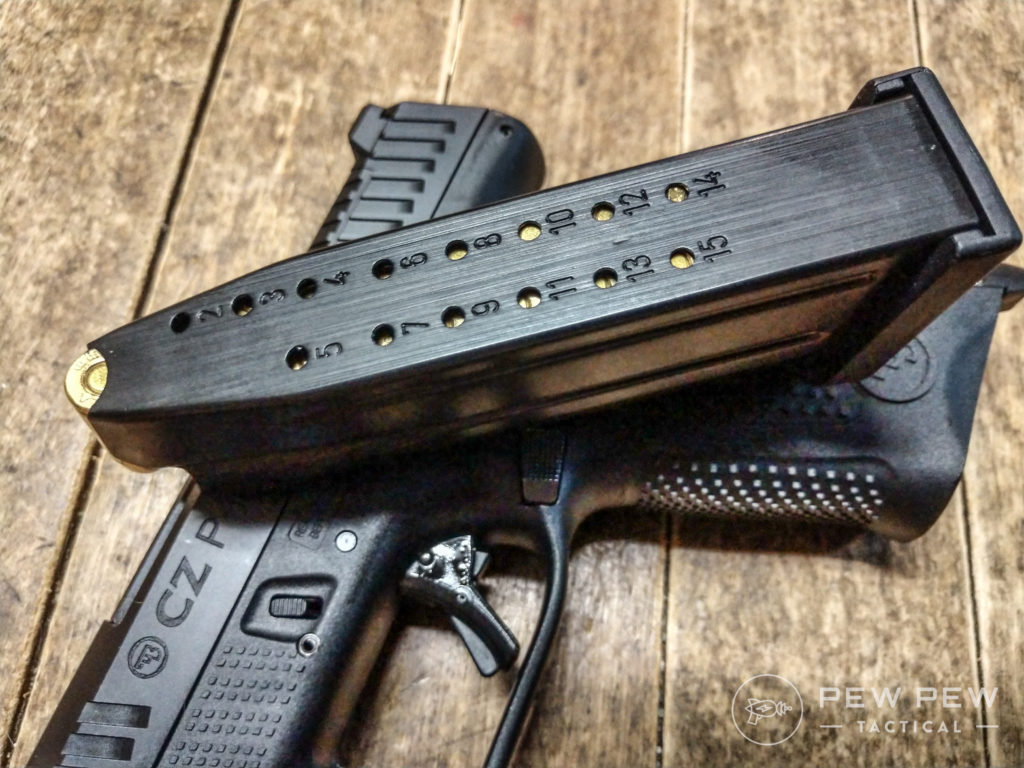 The CZ trigger has a bit more take-up than the other two but does have a smoother pull overall. It has a clean break and relatively short reset; running this trigger for rapid-fire is easily accomplished (as you can see in the video).
Using my Lyman's Digital Trigger Pull Gauge I averaged out ten pulls and came up with a measured pull weight of four pounds, seven ounces. CZ designed a decent factory trigger that gets the job done and will appeal to many shooters.
You might notice there are serrations at both the forward and rearward portions of the slide. Those serrations work well for racking the slide as you would expect.
As for the gun's overall fit, it does fit my hands well. The backstrap has a slight palm swell that just happens to fill my hand nicely but the gun does come with three additional backstraps.
Trigger reach is good and not too short – quite a few compact models have a tight, short trigger reach – and all controls can be manipulated without adjusting your grip.
The slide stop is ambidextrous and the mag release is reversible.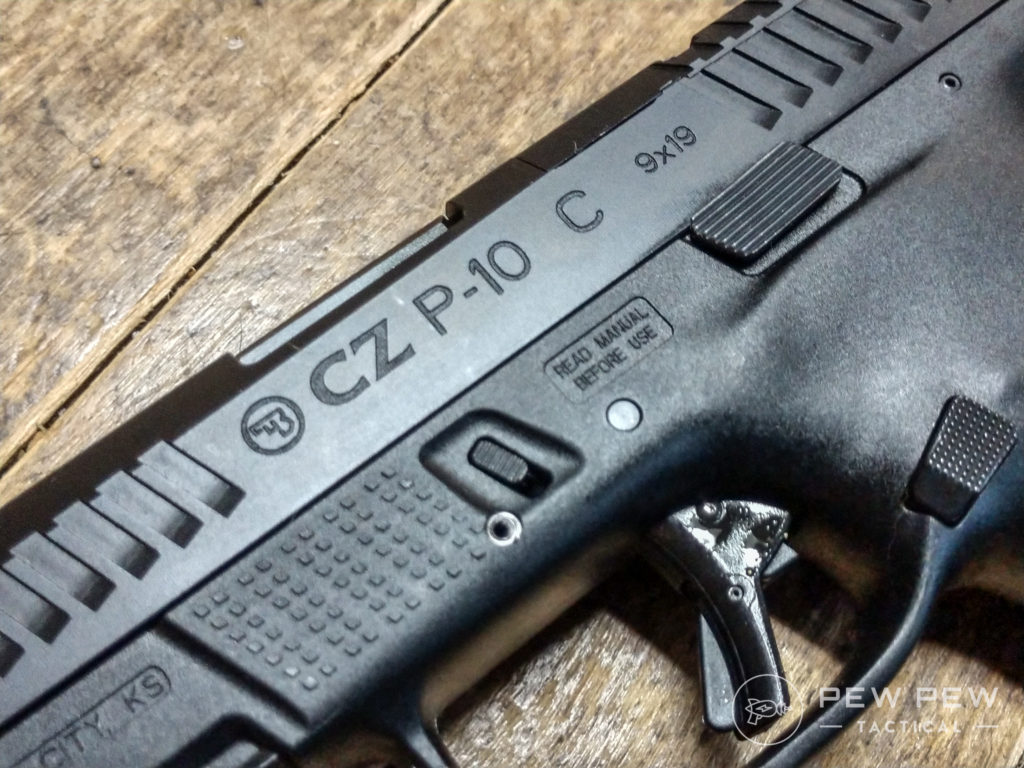 As for the slide itself it racks smoothly and simply. Something I like is the way CZ undercut the trigger guard at the rear, a feature that allows me to take a firmer, higher grip on the gun. It's also one of the guns I find a wedge grip works well with.
Bottom Line
The CZ P10C is a well-made compact that cycles reliably and is small enough to conceal without being so small it's awkward to shoot (that's a big bonus in my book).
It ships with what the company describes as "a single tritium lamp…with an orange surround" which refers to the blacked-out rear sights and orange-and-green front dot sight.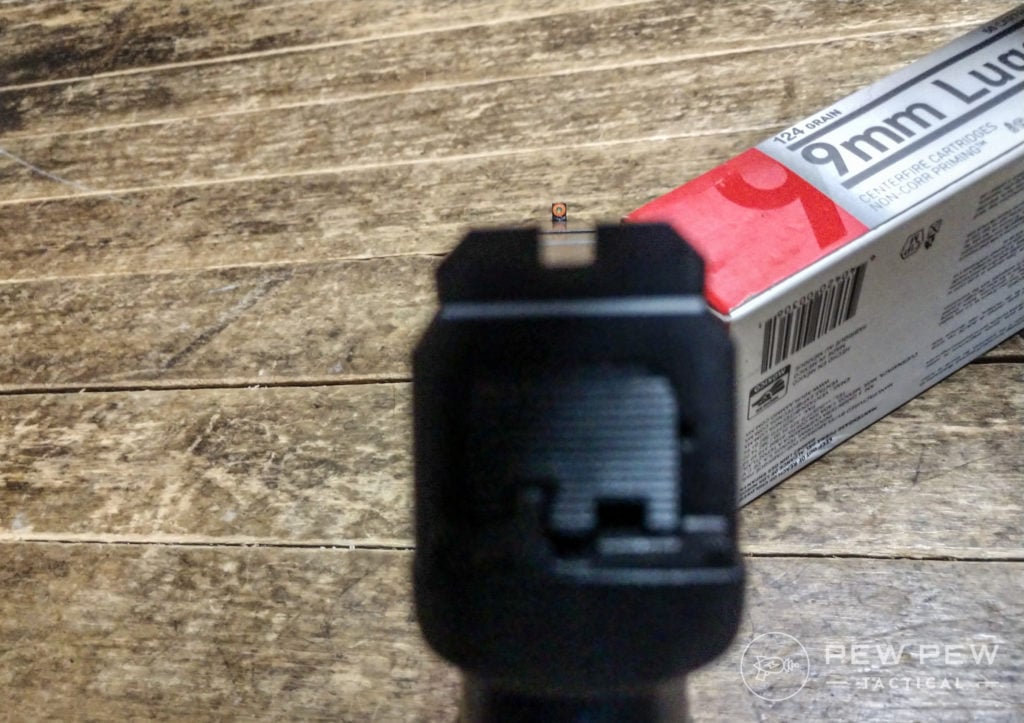 The sights are fantastic and draw the eye well enough to make acquiring targets for follow-up shots faster.
It's a good gun to take into consideration whether you're in the market for an EDC or a fun range gun.
Everyone should own at least one reliable, solid 9mm pistol and the CZ P10C OR is a worthwhile choice.
By the Numbers
Reliability: 5/5
Removing the first pistol's wonky extractor pin from the equation the second gun wins a gold star for reliability. It ran beautifully and ate everything I fed it without a single failure.
Good rule of thumb is to run a minimum of 500 rounds of ammo through a gun before using it as an EDC and the CZ P10C OR got it done.
Ergonomics: 4/5
For the most part the ergonomics of this gun are dead on. Even if it doesn't fit your hands well right out of the box there are always those interchangeable backstraps you can use to adjust your grip.
Considering how difficult it is to try to fit a gun to the entire population's randomly-sized hands I should probably be giving CZ a 5/5 but I have to drop a point because it's not quite perfect. The detail I dislike is the rough texturing on the grips. It's sharp, significantly raised, and the first thing I'd eliminate.
If the texturing could be done a bit differently I think CZ would find more people interested in this model. The way it cuts into your palm when you grip it is a little off-putting.
Accuracy: 4/5
This is a beautifully precise pistol. In fact, in accuracy, it out-performs its price point. If you want a pistol capable of one-hole groups that maintain its accuracy at longer distances this one's your gun.
Customization: 3/5
You can do the usual things to customize this gun: sights, red dot, grips, trigger. And, of course, you could drop it off to be Cerakoted. So it isn't exactly highly customizable but it isn't without options.
Value: 4/5
I'm hesitating to throw this gun a 5/5 until I've run it hard enough to find out just how durable it is. At this moment I'd say it exceeds expectations for a pistol of this price point.
It's durable, well-made, and accurate. Absolutely recommend.
Overall: 4/5
Conclusion
The CZ P-10C offers a ton of great features, like a comfortable grip contour, an awesome trigger, and metal sights, making it a serious and affordable alternative to the classic G19. Customization is still on the thin side, but this is an all-around great gun at a great price.
Yes, this is a great pistol. It offers many features budget-minded shooters are concerned with while simultaneously surpassing expectations.
The downside right now is that while CZ-USA ramps up production, finding a P-10c OR in stock is kind of impossible. But, the P-10 Compact can be found!
499
at Guns.com
Prices accurate at time of writing
Prices accurate at time of writing
CZ-USA did nice work and I look forward to being about to mount my Trijicon red dots to this gun.
In the meantime, the factory sights are far superior to those found on similarly-priced pistols and more than suffice (in fact, they're fantastic).
As I mentioned before I'm not a fan of the sharpness of the texture on the grips and although the palm swell is a close fit it's just not quite right and the supplied backstraps don't make it better for my hands.
YMMV. But overall I'd say this gun rocks.
Do you have a CZ P-10? How do you like it? Let us know in the comments! If you're looking for other great 9mm Optic Ready options, take a look at the new Glock 19/17 MOS!