So you're ready to build your own AR-15 upper and aren't sure what upper receiver to get?
We've got you covered with our personal go-to receiver and also a couple of unique options.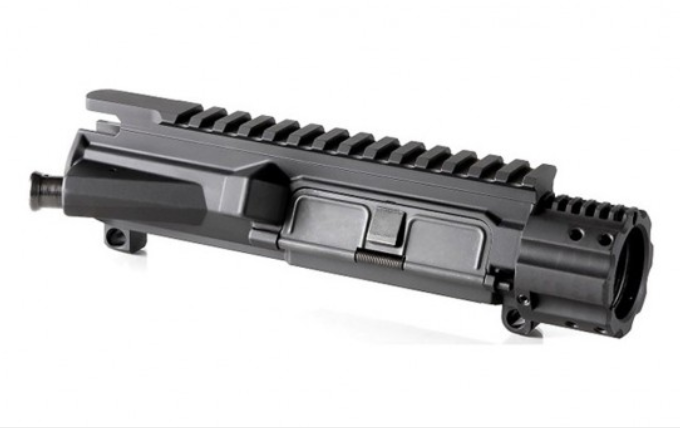 Intro
If you haven't read my AR-15 Guide that goes over all the components of an AR, I'd suggest starting there first.  Otherwise, I'll suppose that you're well-versed in everything AR and ready to just see what's the best upper receiver.
Best AR-15 Upper Receivers
I've built almost a dozen AR-15 uppers for myself and friends and have almost exclusively gone with Aero Precision.  They got their start manufacturing for the aerospace industry (name checks out) and moved into AR-15 parts.  Now they are really gunning with complete AR-15's and even barrels too.
Upper Receiver Forge Marks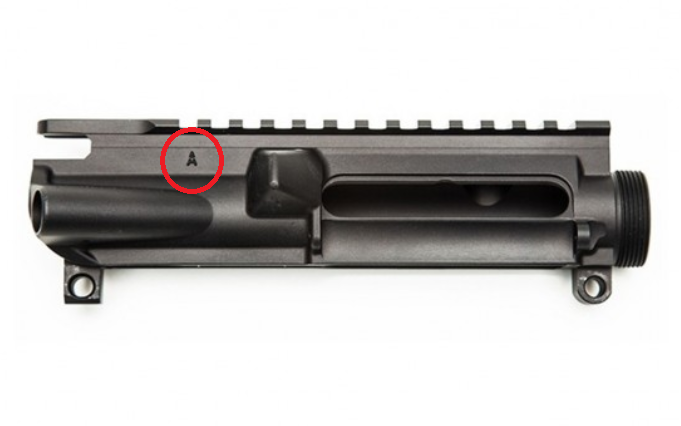 You might have heard about forge marks, which are above the forward assist.  This just designates which metal forging company created the upper blank.  The end company (such as Aero) is the one that actually machines the upper.
So the forge mark by itself means nothing since the quality really comes from the final company (and there are differences).  As far as I know, Aero uses several forges but mostly the "broken A" which comes from Anchor Harvey Aluminum.
Aero Stripped Upper Receiver
Best AR-15 Upper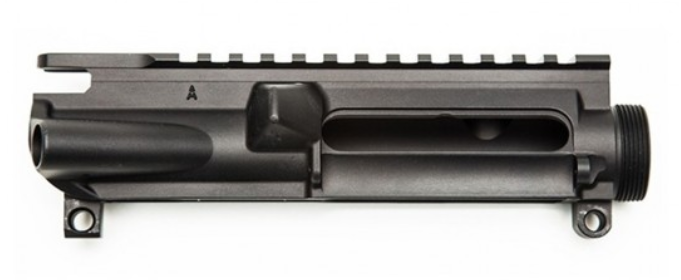 Aero Stripped Upper Receiver
Prices accurate at time of writing
The gold standard ($80) in my mind that lets you choose your own forward assist and port door.  Comes with M4 feedramps, laser engraved T-marks for the rails, and also available in several colors for a little bit more.
I've had no problems with any of my builds and if you do any searches you'll see that it's almost exclusively positive comments.
Aero Assembled Upper Receiver

Aero Assembled Upper Receiver
Prices accurate at time of writing
Unless you really want an upgraded forward assist or customized port door, I would suggest getting an assembled upper receiver ($100).  The $20 more is almost exactly the same price you would have to pay for the forward assist and port door anyways…plus you have to install it yourself.
Blemished Aero Uppers
And if you're on a budget, you can get a "blemished" version (~25% off) of the stripped or assembled upper (depending on their stock).  "Blemished" just means there's some cosmetic abnormalities that will not affect actual function.
The last two builds I've done have been with Aero blem uppers and I had to really look to find the cosmetic problem.  And of course they've all worked fine.  Here's the latest one…looks like there's a scuff & a dimple.  I put more scuffs on mine during a match!  If you want to save a couple bucks I'd go this route.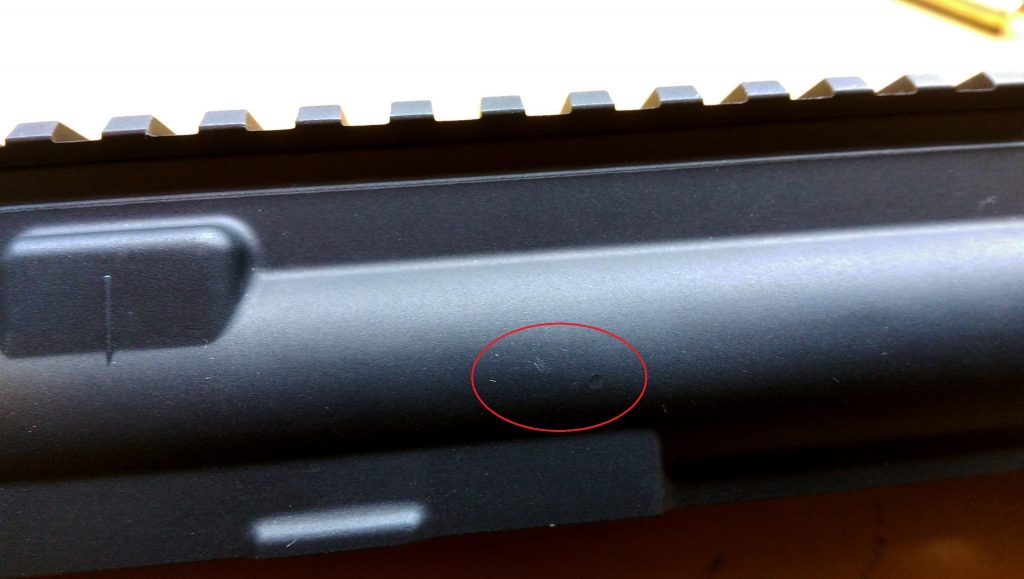 Other AR-15 Upper Receivers
We've covered the standard mil-spec style of upper receivers but of course, companies have gone ahead and made their own mark on the classic AR-15 design.
Aero M4E1 Enhanced Upper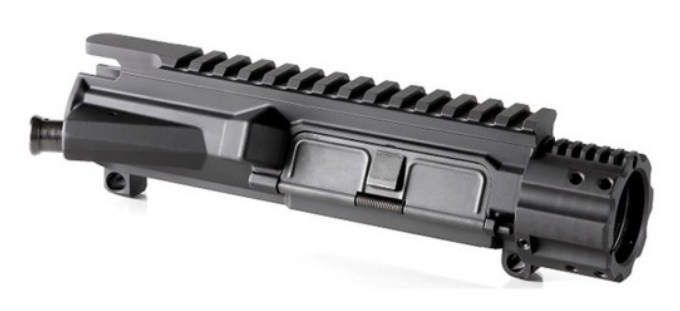 Aero M4E1 Enhanced Upper
Prices accurate at time of writing
This new design ($150) combines the things needed to install a free-float handguard into the upper itself.  This makes it a stronger overall system and makes for installing a handguard a breeze (no more fiddling with the gas tube!).  However, you pretty much have to go with Aero handguards to make sure it fits with the system.
No Forward Assist Upper

Aero No Forward Assist Upper
Prices accurate at time of writing
If you have never used the forward assist and want to shave some weight off…you can get a no forward assist upper ($84).  This type of upper is also known as a "slick" upper.  In my opinion I just like the look of the forward assist and I go by the mantra that I'd rather have it and not use it, than need it and not have it.
VLTOR MUR Upper Receiver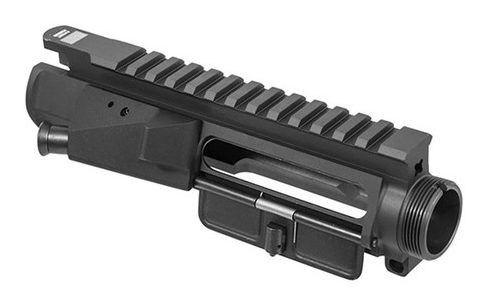 VLTOR MUR Upper Receiver
Prices accurate at time of writing
The MUR upper receiver ($200) has thicker walls to make it a more rigid shooting platform which should translate to more accuracy.  Plus it looks different and cool enough to get some envious looks.
Conclusion
Now that you've seen our suggestions for the best AR-15 upper receiver (both stripped and assembled), you're one step closer to your build.  Check out the rest of our AR- 15 Guides to continue your parts selection and overall education.