.357 Magnum…who cares!
9mm and .45 ACP are two of the most popular handgun cartridges in the world and just about every major manufacturer offers at least one pistol chambered in each caliber.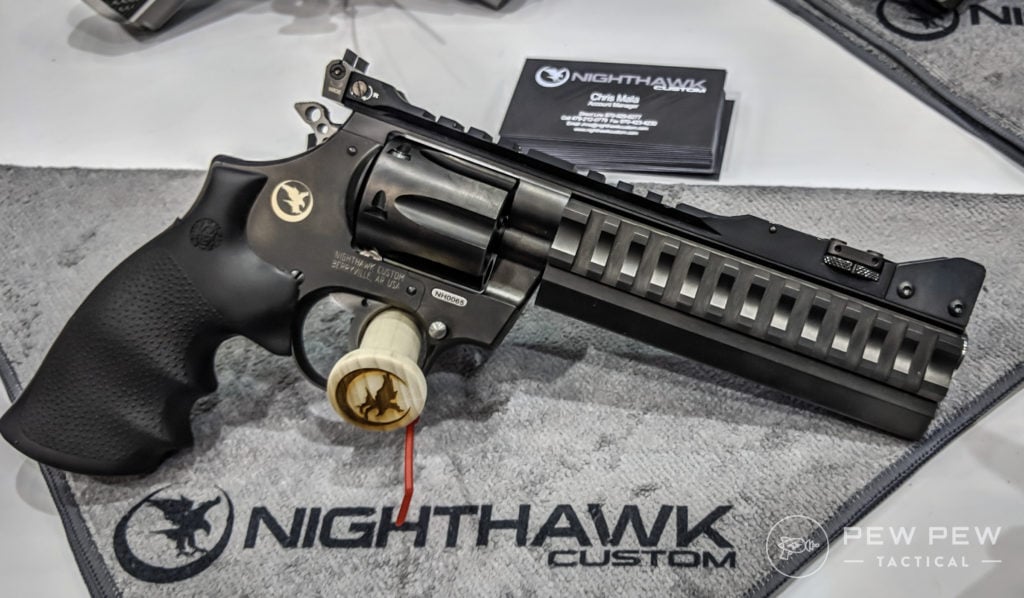 But what about 9mm and .45 ACP revolvers?
Most revolvers are chambered in rimmed cartridge calibers like .38 Special/.357 Magnum, .44 Special/.44 Mag, and even .22LR.
That doesn't mean a revolver has to use a rimmed cartridge, however, and some of the most popular modern revolvers are actually chambered in rimless cartridges like the 9mm and .45.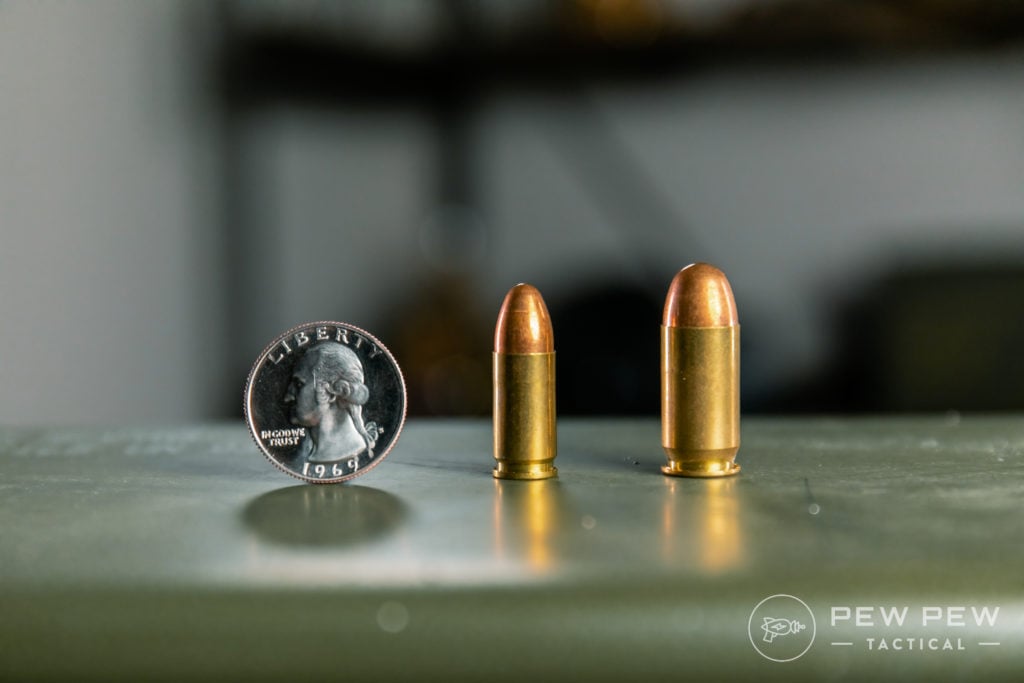 Wondering about what options there are for 9mm and .45 ACP revolvers? Looking for a defensive gun chambered in a familiar caliber that you may already have lying around?
We've collected and tested the best of these revolvers, and we have some thoughts we'd like to share about them.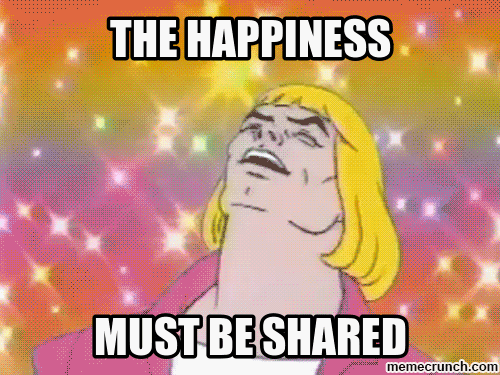 Let's talk about why you might want a revolver in the 21st century, why these rimless cartridges are such a great (if unorthodox and unintuitive) choice, and then we'll look at the very best .45 ACP and 9mm revolvers on the market.
Sound good? Then let's do it!
Summary of Our Top Picks
Table of Contents
Loading...
Why A Revolver?
Some of you Tactical Timmys/Tinas out there that stumbled on this article are about to smash the back button and go find something else to read that validates the opinion you already have, but if you do, you're missing out.
And not just because hearing new opinions and confronting your personal biases leads to personal growth.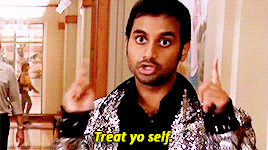 Here's why you shouldn't count out the humble revolver just yet.
Above all, not every gun is or needs to be a high-speed, low-drag, defensive gun ready to take on all comers. Some guns are just fun at the range, or for more casual use like keeping in a glovebox as a backup.
But what if we're looking for something to be a primary defensive option?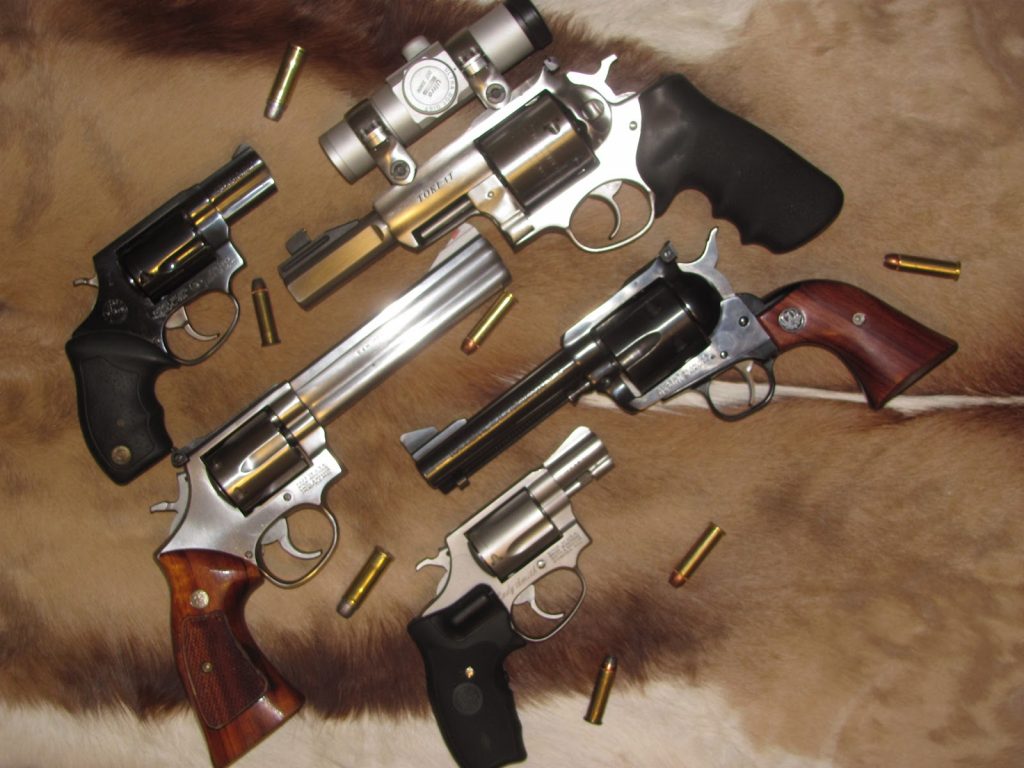 A lot of people overlook revolvers, especially for serious defensive use, and the logic at least would appear to be on their side.
After all, in a world where options like the SIG P365, Glock 43x, and other slim, compact guns that can reload in just a few seconds, why would you want a bulky, slow-to-reload, wheelgun that holds far fewer rounds?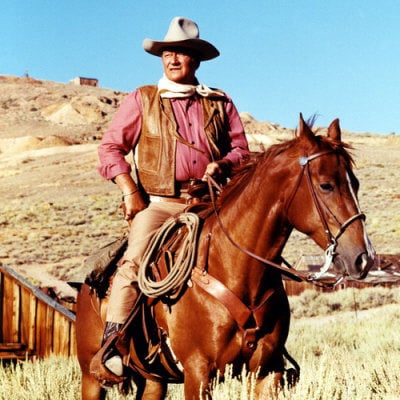 First and foremost, some people are just more comfortable with a revolver. If that's what you're familiar with, adding a revolver to your roster just makes sense. The gun you're most comfortable carrying is the one you're going to be able to rely on the most when you're in a difficult situation.
Beyond that, there are some practical advantages to a revolver over a semi-auto as well.
While modern semi-autos are often just as reliable as revolvers in almost all cases, there are a few places where a revolver could have an edge.
Ankle holsters, for example, are notorious for collecting dust, dirt, plant fibers and other debris and then helpfully funneling all of that crap right into your firearm.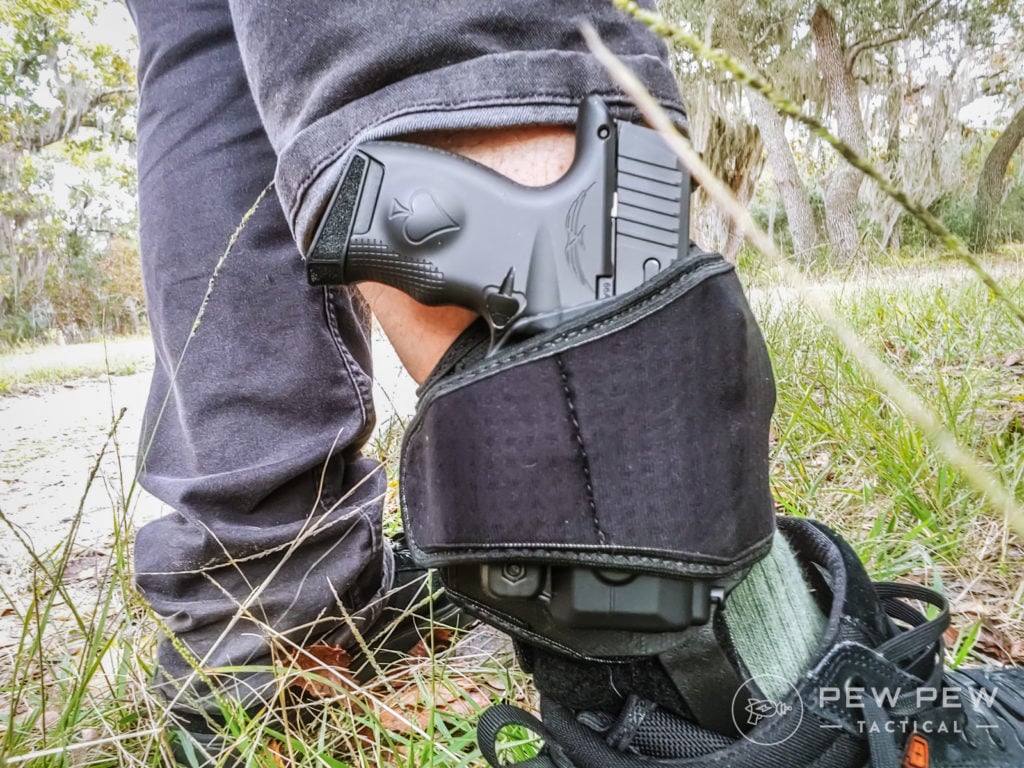 As a backup option, an ankle holster often makes sense, but when it comes to a gun that's full of dirt, a revolver may well function better than even the most reliable of semi-autos.
This is an especially good idea if you're already carrying a 9mm or .45 ACP handgun because you now have ammo compatibility across both your carry guns.
Beyond that, a revolver without a hammer spur can sometimes draw quicker and cleaner from a pocket thanks to its shape and rounded grip, so if you typically wear loose enough pants that the thicker cylinder of the revolver isn't an issue vs a semi-auto, a revolver can be an excellent choice for pocket carry.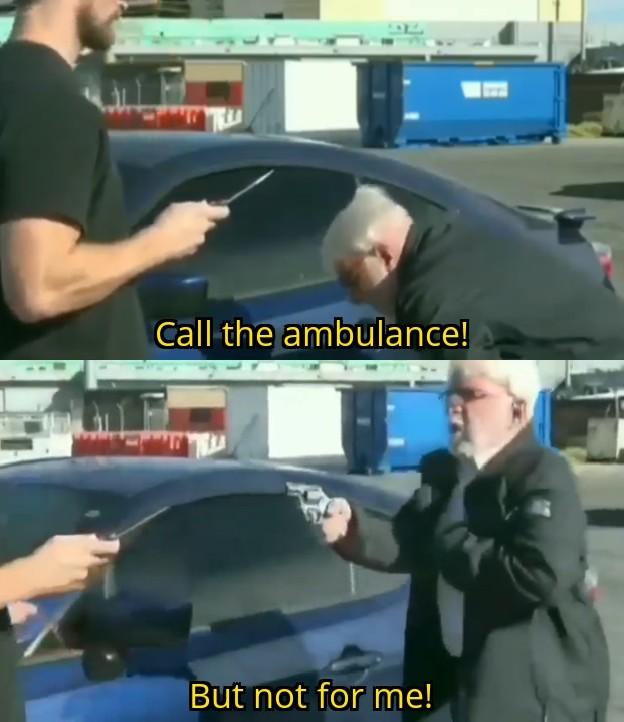 Finally, a revolver doesn't need any extra space to cycle properly, unlike a semi-auto, which needs room for the slide to reciprocate if you want to fire more than one shot. This can make a revolver a better "get off me" gun in the cases where you're firing at an assailant from contact distance.
Pushing a semi-auto into something, say, an attacker's torso, can easily cause the gun to go out of battery and be unable to fire. Not a problem with a revolver.
Many women in particular like a revolver for this purpose as they are, generally speaking, more at risk of bodily assault from a physically stronger attacker.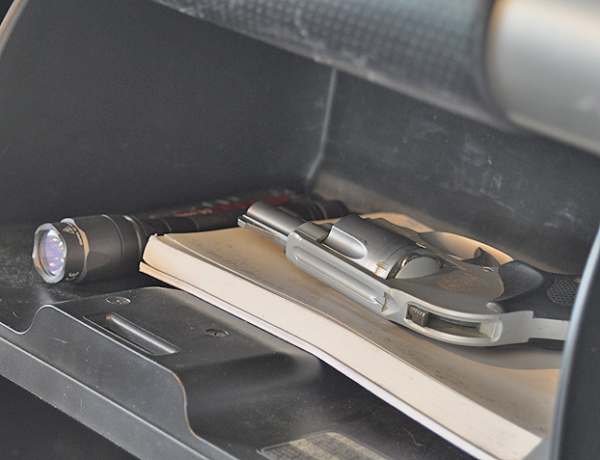 This kind of contact shooting capability also means that a revolver can be reliably fired from within a purse, bag, or jacket pocket in an emergency, which allows you to grip the firearm covertly and have it ready without drawing it.
This isn't the ideal usage of any handgun, but the ability to safely grip a revolver inside a pocket can allow you to keep the gun ready without drawing it and revealing that you're carrying, which also keeps you out of a legal pickle when it comes to potentially drawing a gun in a situation where it wasn't necessary.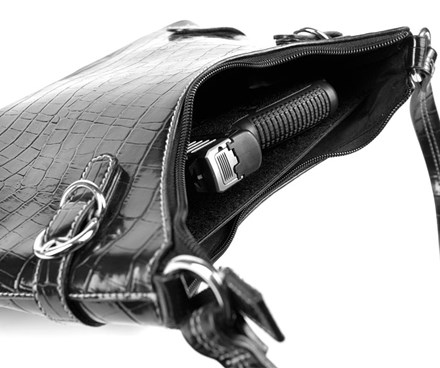 But, if you're worried about that suspicious or aggressive individual walking just a little to close or coming towards you just a bit too fast at night, the ability to have the gun ready to fire without actually drawing it can offer some peace of mind and prevents you from obviously looking like you have a hand on a gun.
Want to see some pistols specifically for women? Check out our Women's Guide here!)
But Why A 9mm Or .45 ACP Revolver?
First of all, both of these cartridges are extremely popular all over the planet, so you'll never be too far from a store selling a wide variety of ammo. Frankly, if you can't get 9×19 or .45 ACP ammo where you live, you need to move.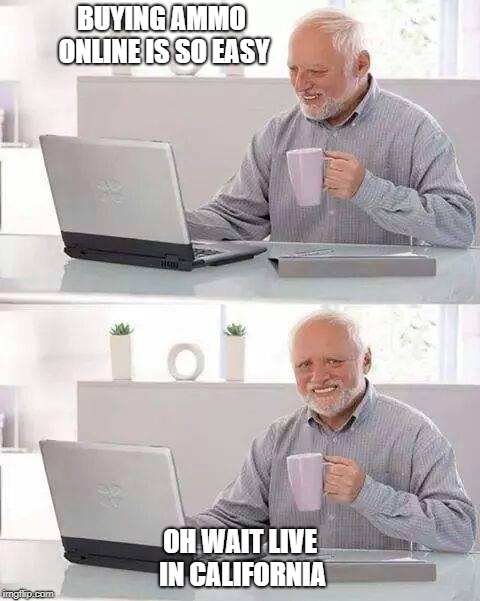 Also, because of that popularity, you have a huge number of both defensive ammo choices and range/training ammo choices.
Grabbing a revolver in 9mm or .45 ACP also helps fix a revolver's two main weaknesses: low capacity and slow reload.
Since these are rimless cartridges, they require moon clips to function in most revolvers. That means you're loading six rounds at a time, instead of just one at a time, which will greatly speed up reloads.
You still won't be able to put rounds downrange as quickly as someone with a semi-auto (unless you're Jerry Miculek), but you'll at least be back in the fight much faster if you have to stop and reload.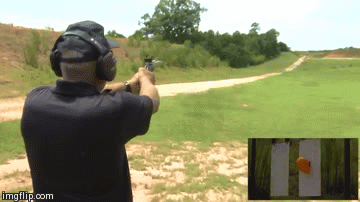 Finally, like I mentioned earlier, the fact that these are two of the most popular carry gun calibers means that if you choose a 9mm or .45 ACP revolver as a backup gun (one of their best uses) you'll have that ammo compatibility across both your carry weapons, and you'll have fewer calibers to stockpile in the back of the gun safe.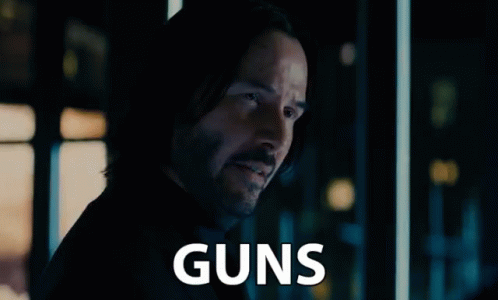 Alright, with all that out of the way, let's look at some recommendations based on our testing and carry experience with 9mm and .45 ACP revolvers.
Best 9mm Revolvers List
There are lots of great 9mm revolvers out there, and not all of them could make this list. These are the ones that are the ones that are the most reliable, the ones that perform the best, and the ones that represent the best value for their price
1. Ruger LCR
Ruger has made a name for themselves in the budget-friendly carry market, and their LCR revolver exemplifies their commitment to quality at an affordable price.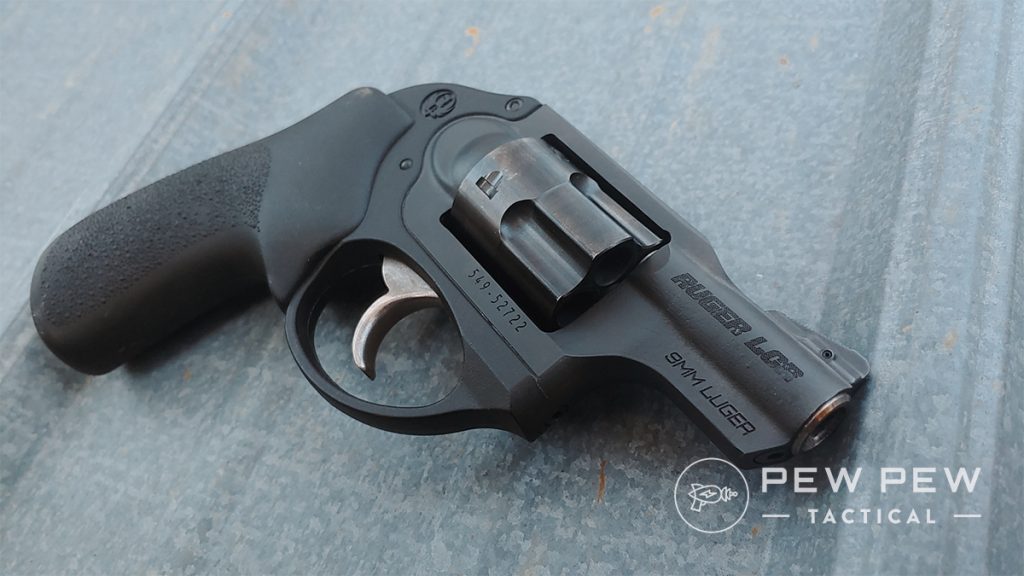 The LCR is one of our favorite backup guns and it has a 1.87" barrel making it an easy choice for ankle or pocket carry. It holds five in the cylinder and weighs in at just a hair over a pound, so you can easily slip it in a pocket and barely notice it.
You also have the option of the internal hammer on the LCR, or the single-action-capable version with a hammer, the LCRx. Either will do just fine, so it's mostly a matter of preference. For pocket carry, we generally recommend the one without the hammer spur though.
9MM - BUDGET PICK
553
at GrabAGun
Prices accurate at time of writing
Prices accurate at time of writing
Check out our full review of the Ruger LCR!
2. Smith And Wesson Performance Center Pro 986
If you're looking for the best revolvers, you are probably looking at one of two options: Colt and S&W. In this case, Smith and Wesson take the crown with their Performance Center Pro model 986.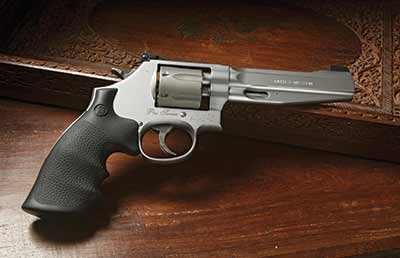 With this gun, you not only get the legendary Smith and Wesson reliability and performance that we've all come to know and love over the years, but you also get some custom-level tuning and refinement not found in other S&W offerings.
This 7-shot revolver has a 5" barrel and is pretty much ready to go out of the box for revolver shooting competitions.
If you aren't looking for a certain power factor for your competition, this soft-shooting 9mm option should be the first one you try.
The 35oz weight puts it in line with other steel-framed competition pistols, and all that weight soaks up recoil nicely. The gun is of course cut for moon clips, and the trigger is exactly as buttery smooth as you'd expect from the Smith pro shop.
Overall, if you're looking to compete with a 9mm revolver, or you just want the best 9mm range toy revolver money can buy, accept no substitutes.
1056
at Kentucky Gun Co
Prices accurate at time of writing
Prices accurate at time of writing
3. Ruger SP-101
Ruger makes the list again with the SP-101. This is the best option for anyone looking for an affordable, reliable revolver chambered in 9mm.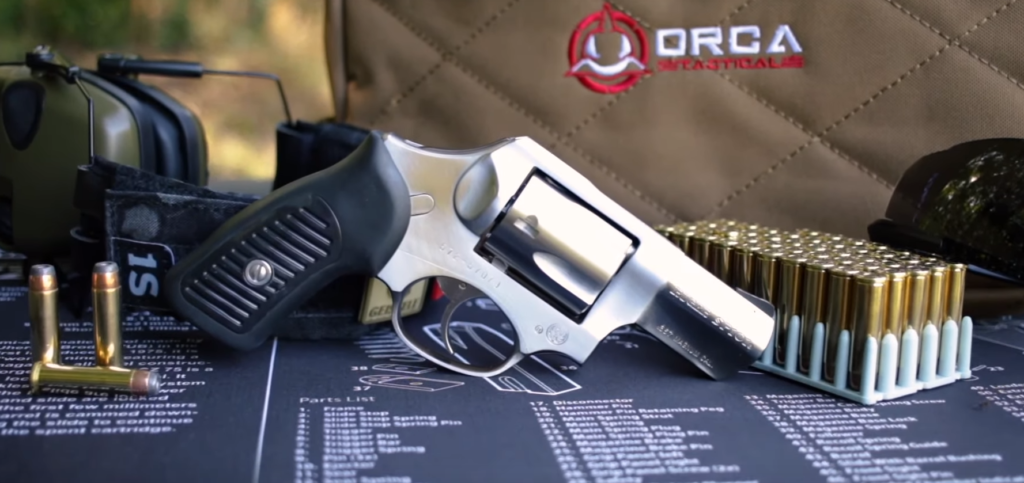 This 5-shot wheel gun isn't as polished as some of the other guns on this list, but it is still very, very solid and reliable. It's the ultimate blue-collar revolver.
It's relatively lightweight (25 oz or 1.56 lbs), comes in three different barrel lengths (2.25in, 3.06in, 4.2in), and has a milled rear sight. It's fairly simple, and no-frills, but if you're looking for something to keep in a toolbox or glove box, this is a prime choice.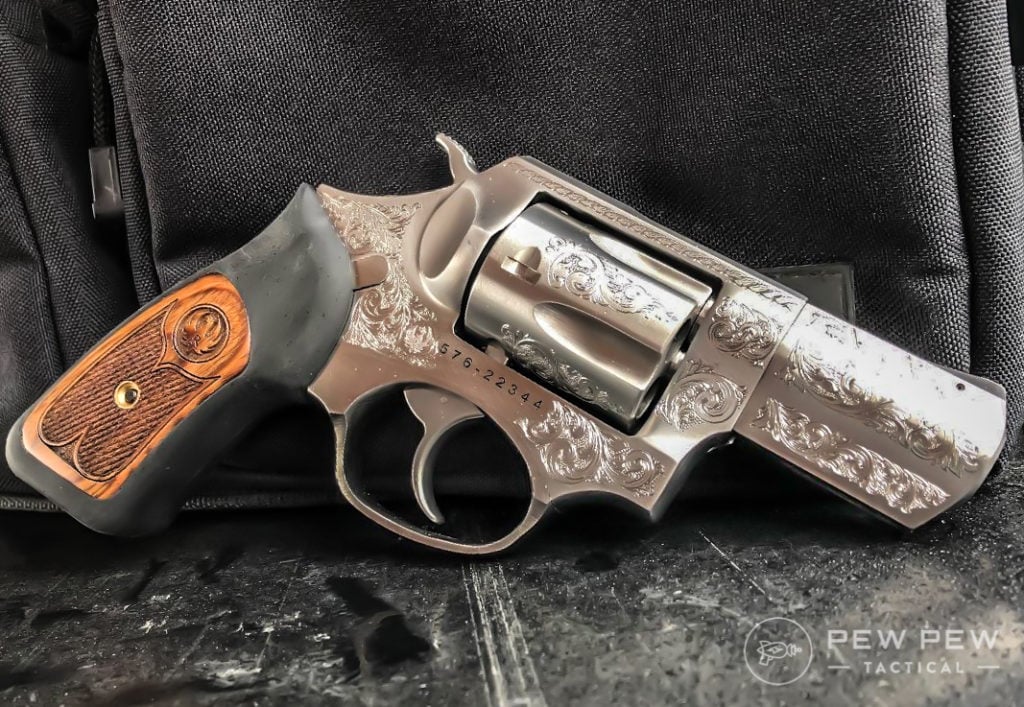 It also has a very soft, grippy rubber… grip. Which is great for even a heavily-recoiling caliber like .357, but in the 9mm version, it practically eliminates recoil.
Finally, the trigger isn't the best you'll find, but it's plenty good enough for range work or self-defense. A competition target gun this ain't, but that's what our next option is for.
9MM - ALSO GOOD
700
at Palmetto State Armory
Prices accurate at time of writing
Prices accurate at time of writing
Best .45 ACP Revolvers List
Just like with the 9mm options, there are several good .45 ACP revolver options out there, but only a few that can really be considered among the best of the best. These are the ones that performed the best in our testing.
4. Ruger Redhawk
I know what you're thinking, "Isn't the Redhawk a big ass revolver? How is this a carry gun?"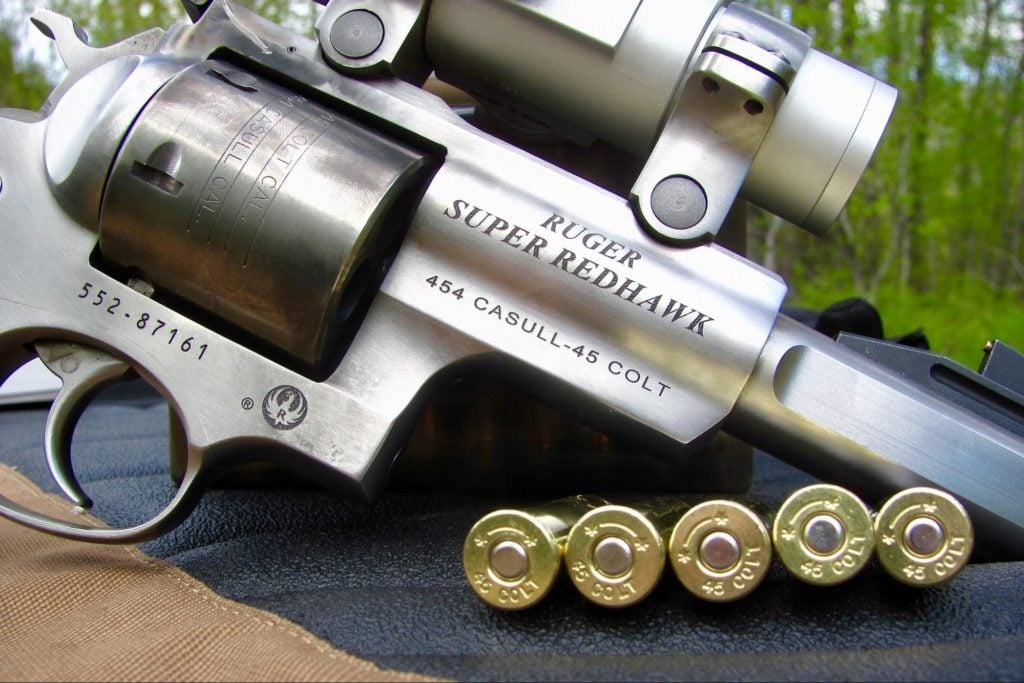 Let's talk about bears. Bears and other dangerous game.
For a little over a grand, you get a revolver that not only will handle the .45 ACP, an excellent option for two-legged threats, but you also have the opportunity to switch to .45 Long Colt for a little extra oomph against bears, boars, and other things that start with "B".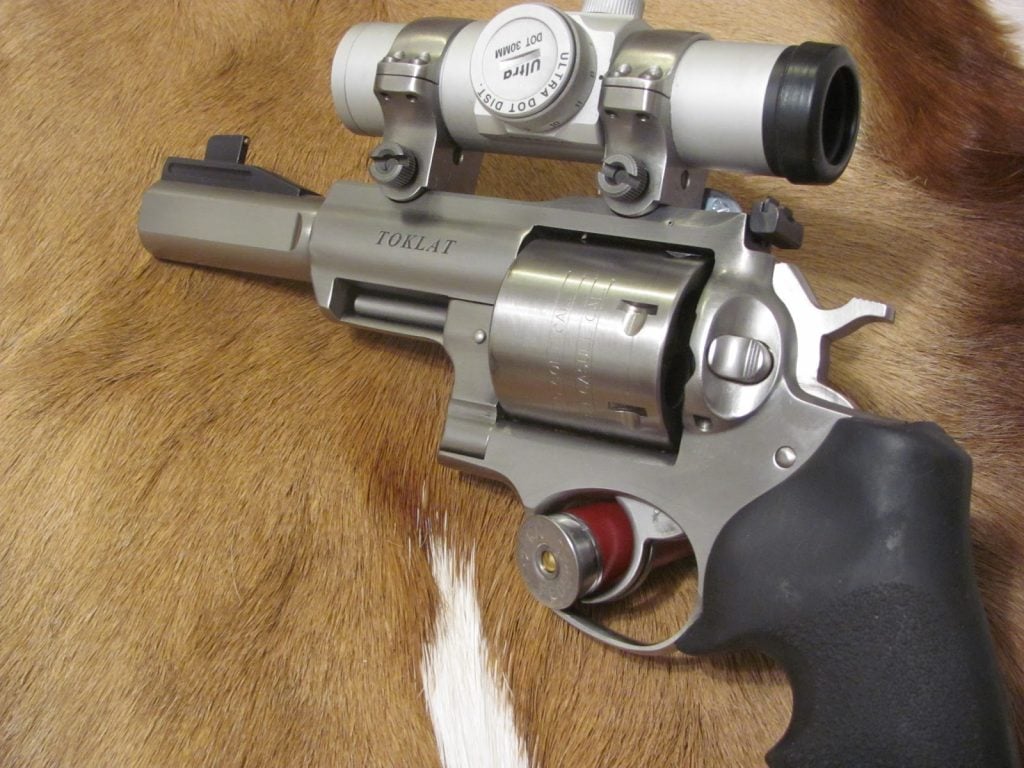 This flexibility gives you a little more versatility when it comes to carrying the Redhawk in this caliber as you can cover more potential situations than most other handguns are capable of thanks to the two calibers you have access to.
Finally, this is a big girl. She weighs in at 40oz, so you can forget about recoil, even with the .45 LC rounds. It's a soft-shooting choice, and it's reliable enough to work as a carry gun or a competition model on a budget.
BEST FULL-SIZE .45 ACP PICK
1150
at Brownells
Prices accurate at time of writing
Prices accurate at time of writing
5. Smith & Wesson 625
The S&W 625 is a competition-focused .45 ACP revolver.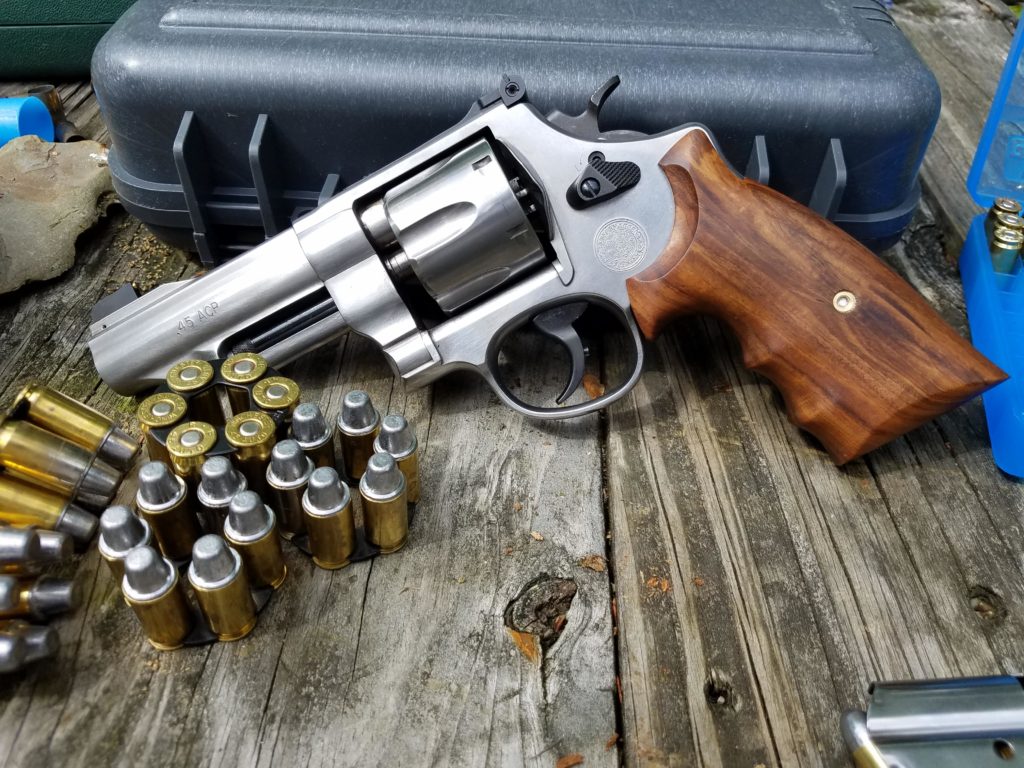 For your ticket price of around $850, you get a 4" barrel, and a gun that weighs in at about 40oz to soak up the relatively light recoil of the .45 ACP (in a gun this heavy, anyway).
The 625 comes in two flavors, the JM model, and the performance center model. If you're wondering, yes the JM is that JM… Jerry Miculek.
He worked with S&W to design this tank of a revolver and uses one in competition.
As he is perhaps the greatest living revolver shooter, and definitely one of the top 5 shooters currently walking the Earth period, I'm going to let that recommendation stand on its own.
BEST COMPETITION .45 ACP PICK
800
at Palmetto State Armory
Prices accurate at time of writing
Prices accurate at time of writing
Parting Shots
They may be decidedly Old School™, but revolvers still have a place in the firearms world.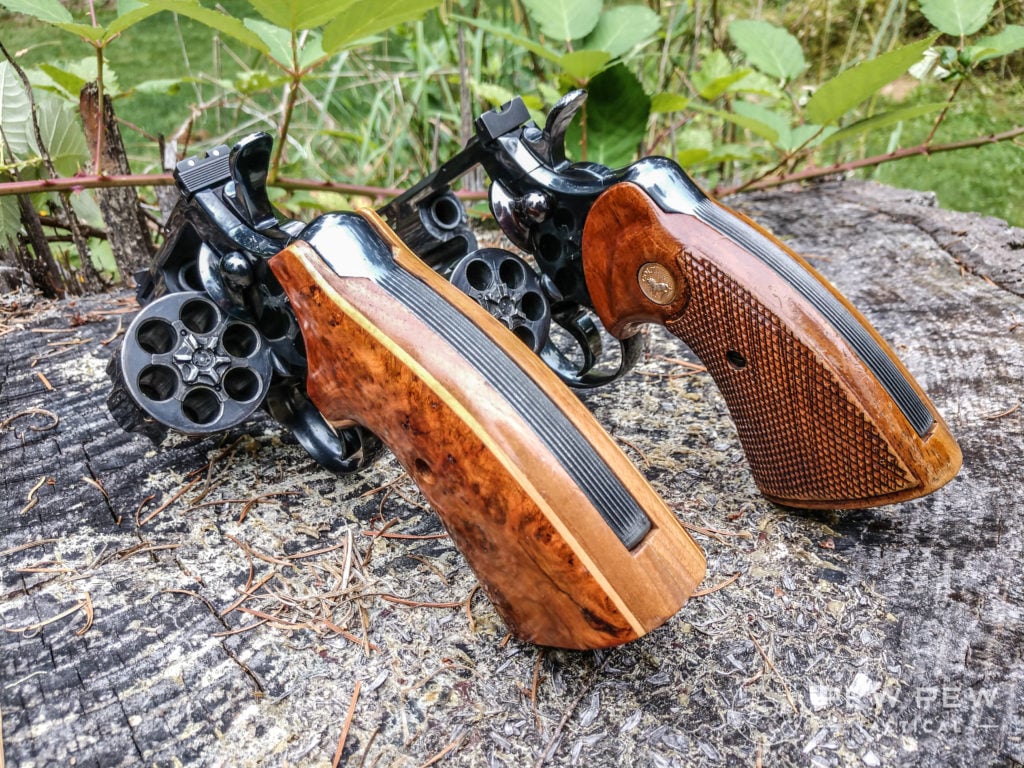 Especially when it comes to defensive options. And with 9mm and .45 ACP being so popular, you'll always be able to find ammo, and you probably already have a few other firearms that are chambered in these ever-present calibers.
If you're looking for a new revolver to add to your collection, these 9mm and .45 ACP options are all great choices.
There are some great defensive picks on this list, as well as some that are just plain fun… and all are an excellent value for anyone looking for a revolver in these awesome calibers.
Which one of these great 9mm and .45 ACP revolvers did you like the best? Which caliber is your favorite? Is there one that I left off the list that surprised you, or one you didn't think would make the cut? Let me hear from you in the comments! Check out the best self-defense ammo to feed your new beast–in 9mm and .45 ACP!