You may have grown up watching cop and cowboy movies.
And if you're anything like me, these films gave you an appreciation for revolvers.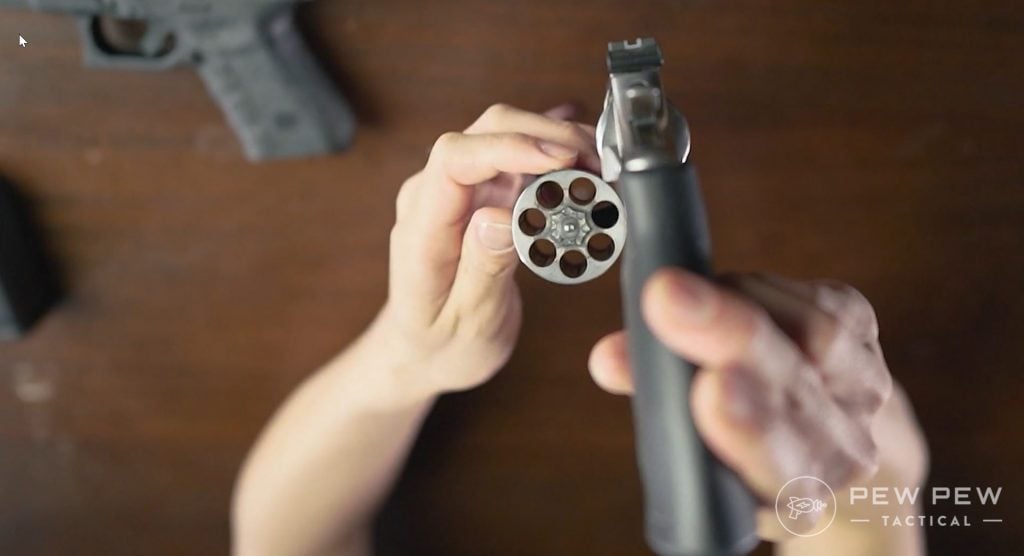 Classic lines and reliability have kept revolvers a solid option for self-defense throughout the years, and modern wheelguns still remain an excellent option.
If you're interested in carrying a revolver for self-defense, read on to find out the pros and cons of carrying a revolver as your CCW weapon and our list of a few great modern revolvers that make for excellent carry guns!
Summary of Our Top Picks
Table of Contents
Loading...
Why You Should Trust Us
We here at Pew Pew Tactical believe in bringing you the best information based on testing we've done, whether it is research, range testing, or concealed carrying these guns.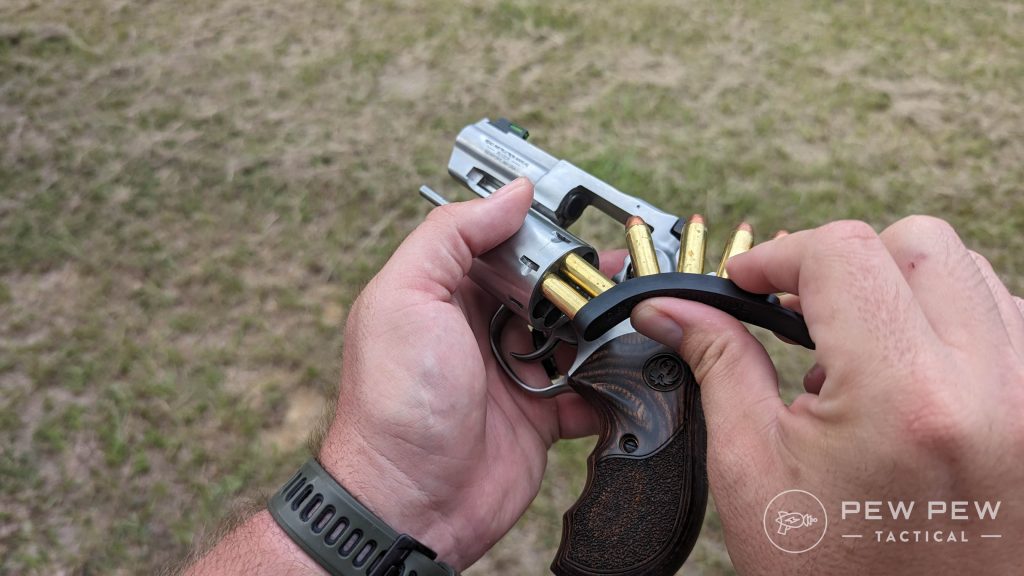 Many of us at Pew Pew Tactical love our revolvers and have experience using them for both recreational and protection purposes, and this is our list of some of our favorite revolvers for the latter.
Revolver Reliability
Everything in firearms is a trade-off, and revolvers vs. semi-autos is no exception.
Modern semi-automatic pistols are extremely reliable compared to 30 years ago, but they have two weak points — feeding and magazines.
Magazines are hands down the most common source of malfunctions in a semi-auto. A revolver doesn't have that problem, ever.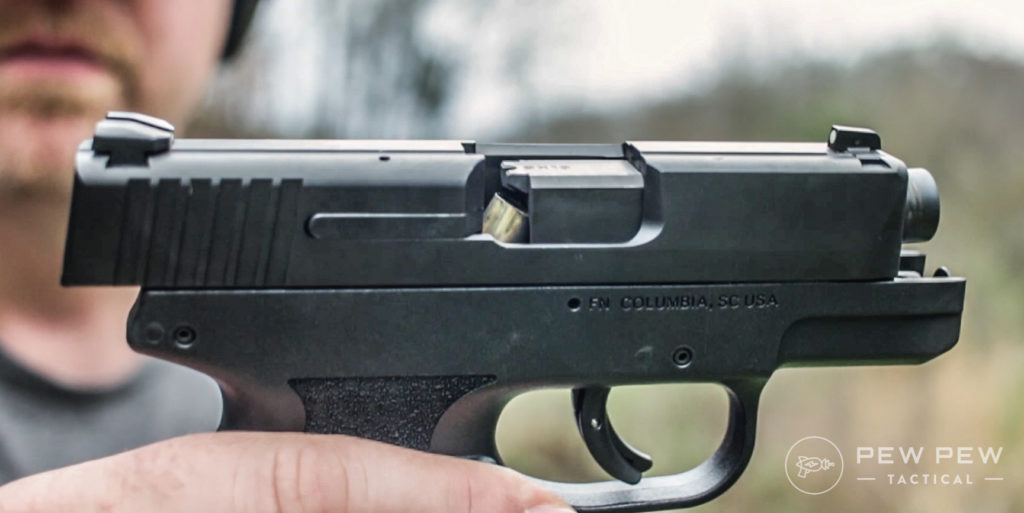 The second issue is feeding a round into the chamber.
Almost any semi-auto handles FMJ rounds without much issue, but hollow point rounds (what most people use in their defensive guns) can often cause issues.
Again, feeding isn't something that a revolver has to worry about. You have just a basic trigger, a hammer, and a cylinder. Pull the trigger; the hammer cocks back, the cylinder turns, the hammer goes forward, and bang.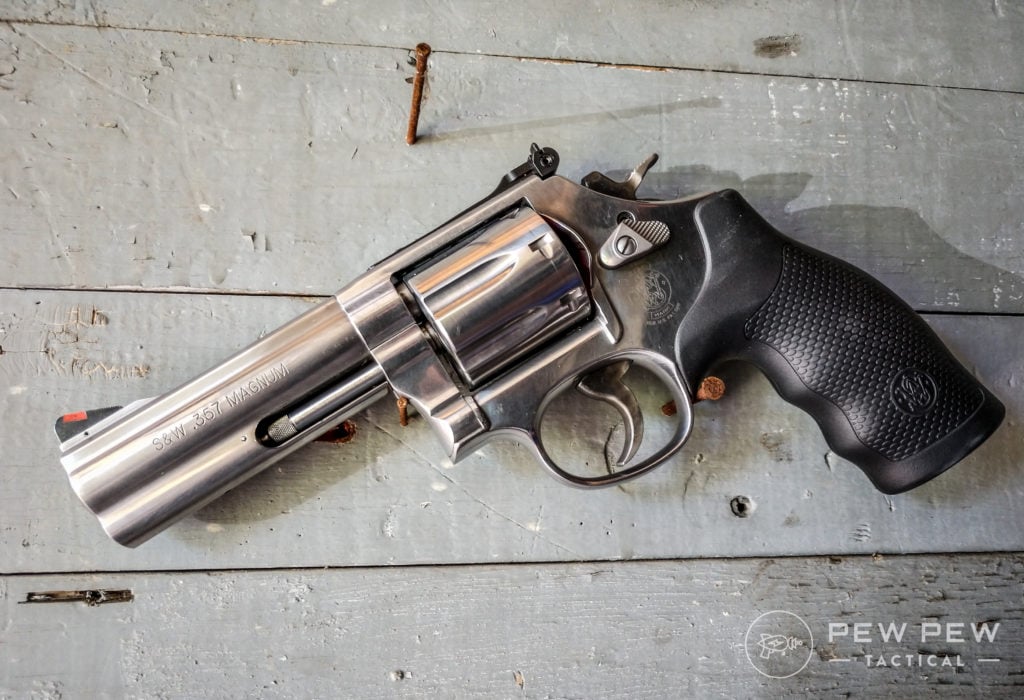 Pull the trigger again, and the same thing happens — pretty simple execution.
The trade-off?
A semi-auto malfunction can almost always be resolved with a simple tap-rack-bang drill.
But when a revolver malfunctions, it almost always cannot be fixed quickly, or at all, in the field.
Downsides of Revolver CCW
Revolvers are not the end-all-be-all gun for concealed carry; there are a few shortcomings.
A revolver holds fewer rounds overall; most CCW revolvers have 5 or 6-shot cylinders. Most of your semi-auto CCW pistols hold more rounds. Even the smallest subcompact guns hold 6+1 (6 rounds in the magazine and 1 round chambered) minimum.
You can also get extended magazines to maximize your capacity even more.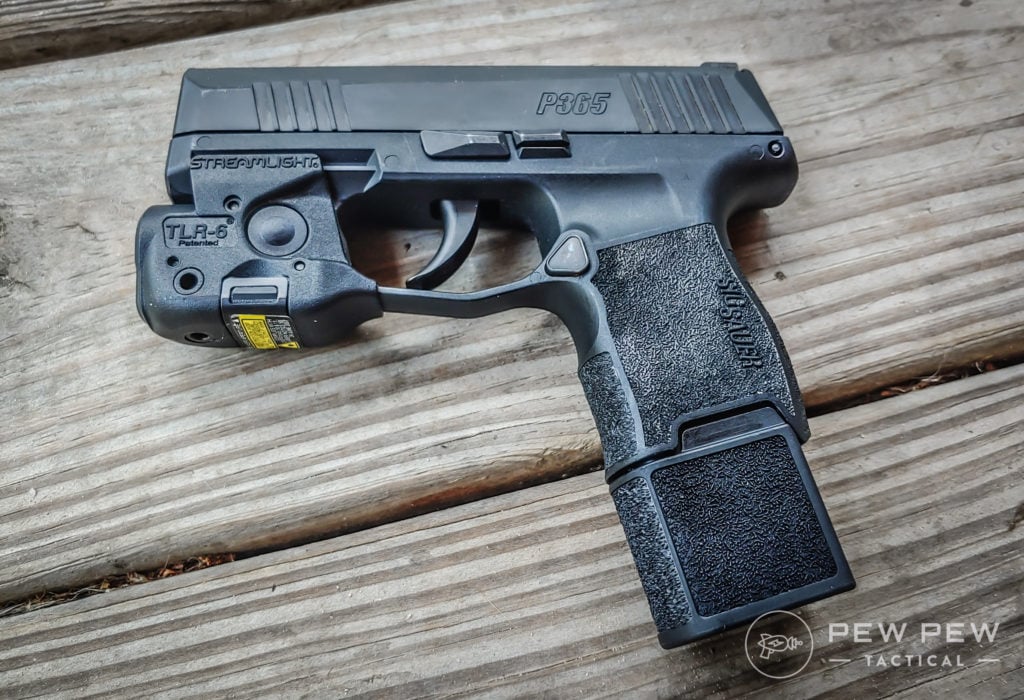 The width of most revolvers is also something to take into consideration. They are thicker than most similar caliber semi-auto pistols, even ones with double-stack magazines.
For example, a Glock 33 Gen 4, chambered in .357 Sig, has a width of 1.18 inches and holds 9 rounds. The LCR .357 Revolver is 1.283 inches and holds 5 rounds — that extra width can make a difference.
The weight of the LCR is less than the Glock 33, though, which might make the trade-off worth it.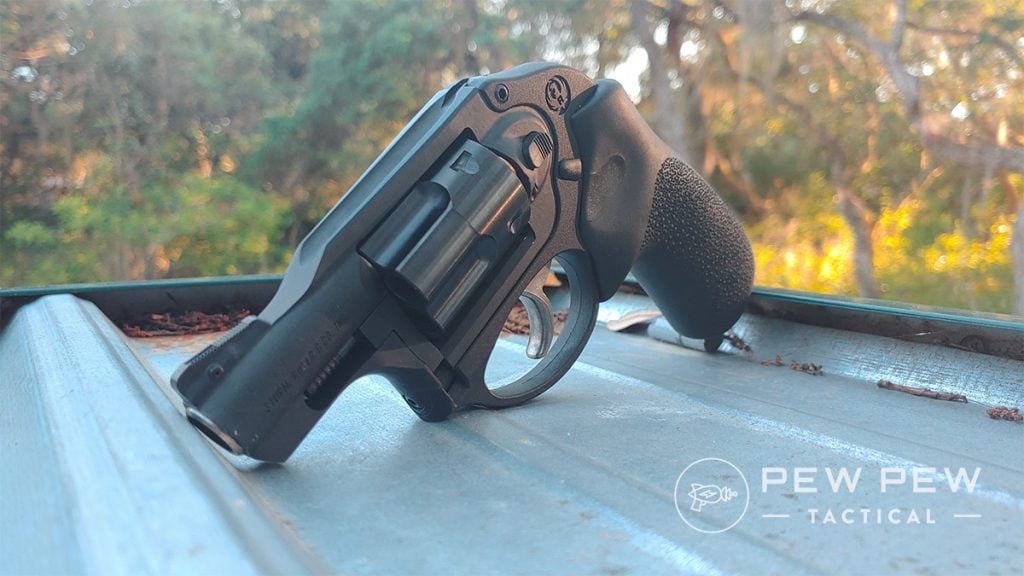 Types of Revolvers
For the most part, revolvers are very similar. They have all the same basic elements, but they might have a feature or two that sets them apart.
Aside from barrel length, there is something to consider when using a revolver for your concealed carry gun.
Do you want the hammer accessible, or do you want it covered so you won't snag it on something when you draw your gun from the holster?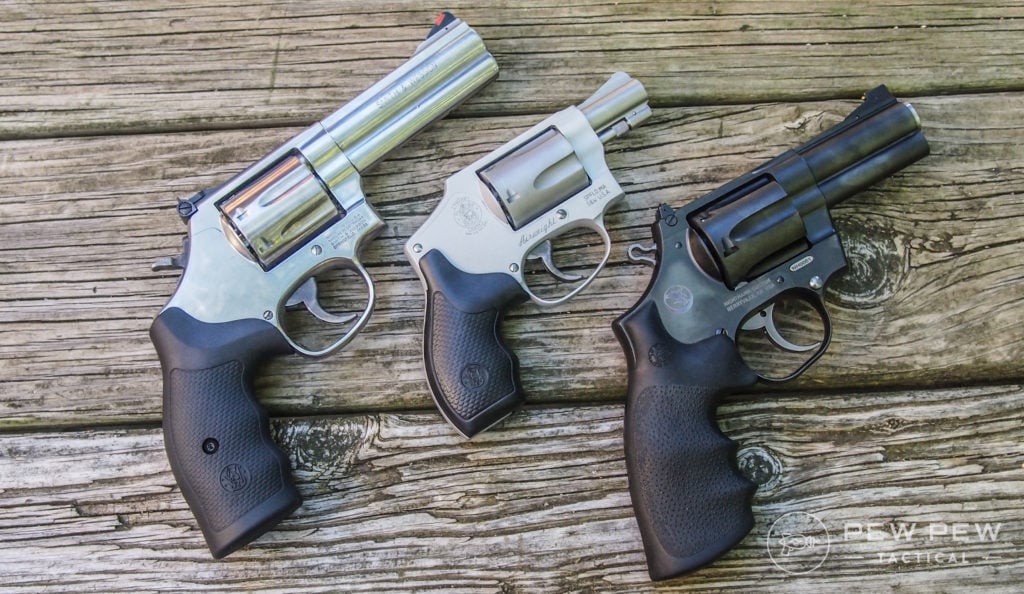 A lot of the manufacturers make a revolver with an internal hammer. These hammerless revolvers are double-action only. This means you pull the trigger, and the gun goes bang; you can't cock the hammer back manually for that shorter, lighter trigger pull.
Best Concealed Carry
If you're interested in a CCW revolver, there are a ton out there. We've rounded up a few that will serve you well for a CCW.
1. Ruger LCR
Unsurprisingly, the Ruger LCR is on most concealed carry gun lists, and looky here, it's on this list too. Some guns are just popular because they don't cost that much; others have rock-solid performance.
The Ruger LCR is the latter.
Best CCW Revolver
536
at GrabAGun
Prices accurate at time of writing
Prices accurate at time of writing
The LCR is a lightweight aerospace aluminum and polymer-framed wheel gun. Pair this with the internal hammer design, and you have the makings of a great CCW revolver.
This gun also has a feature called the Grip Peg. What the Grip Peg allows you to do is remove the grip and add a different style.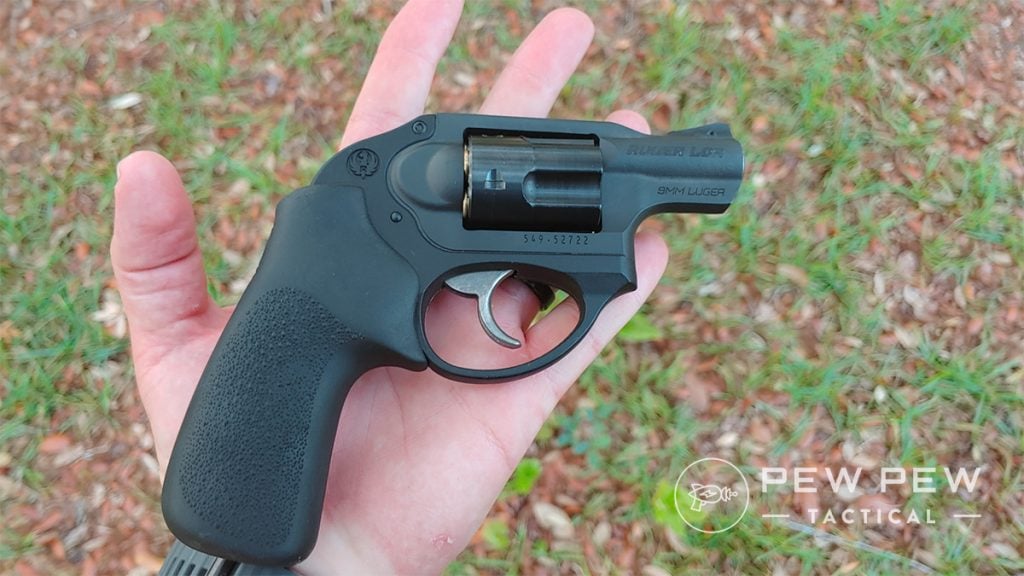 People buy and carry a gun more because they like the way they "feel," and the Grip Peg gives you the option to get the feel you want and take a lot of the hassle out of swapping grips.
What do you think of the LCR? Rate it below!
2. Smith & Wesson M&P Bodyguard 38
The S&W Bodyguard 38 is a hammerless offering made for concealed carry. It's a small frame and lightweight revolver that comes with a built-in Crimson Trace laser.
375
at GrabAGun
Prices accurate at time of writing
Prices accurate at time of writing
It is chambered in .38 Special and is rated for +P ammunition.
Like most guns on this list, the barrels are pretty short, meaning accuracy is tougher at longer distances. These guns are usually used at a closer range, maybe 5-15 feet, and for that, this thing is perfect.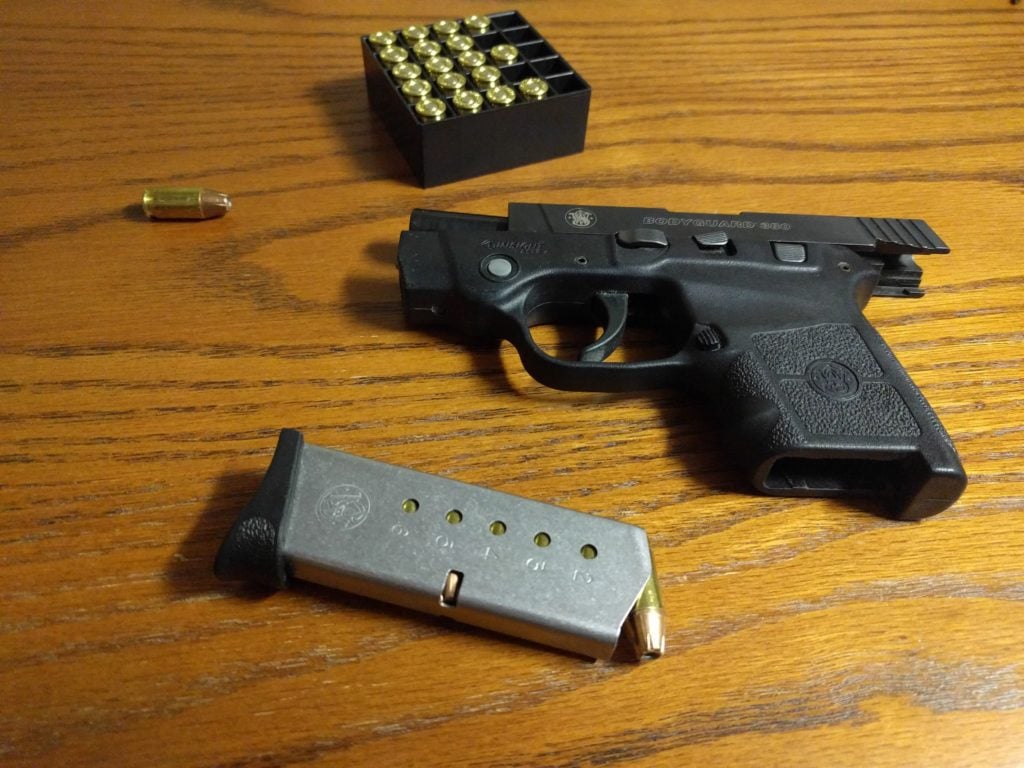 To help keep the weight down, Smith & Wesson used a one-piece aluminum frame.
The short overall length and the light weight make this revolver a solid choice for concealed carry.
34
at Brownells
Prices accurate at time of writing
Prices accurate at time of writing
3. Colt King Cobra Carry
It wouldn't be a revolver list without a Colt. I was cautiously optimistic when Colt announced the King Cobra; when I finally fired the gun, I fell in love.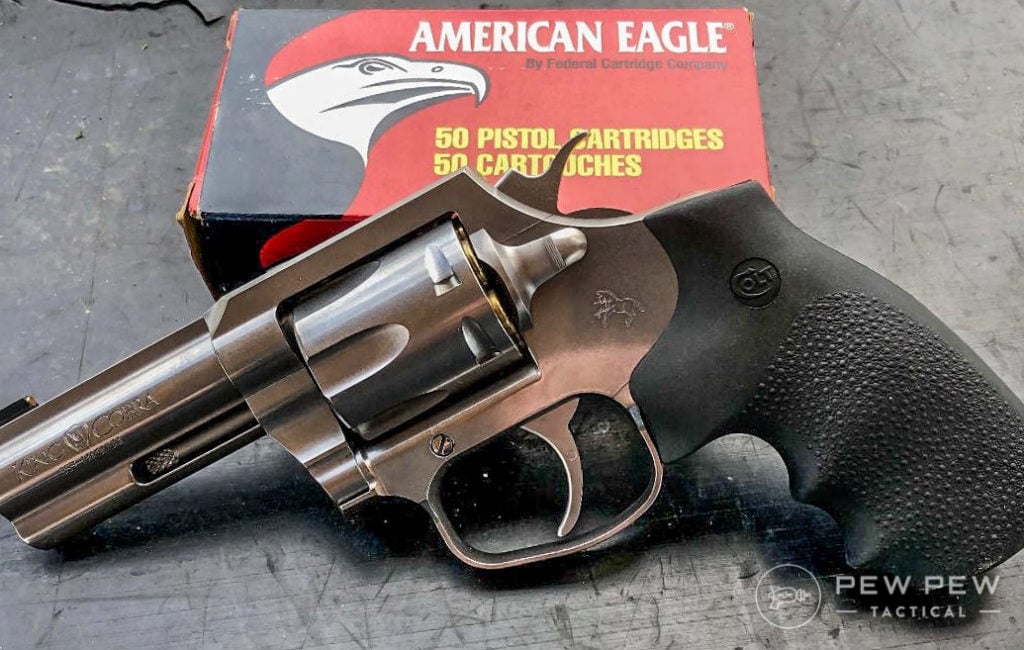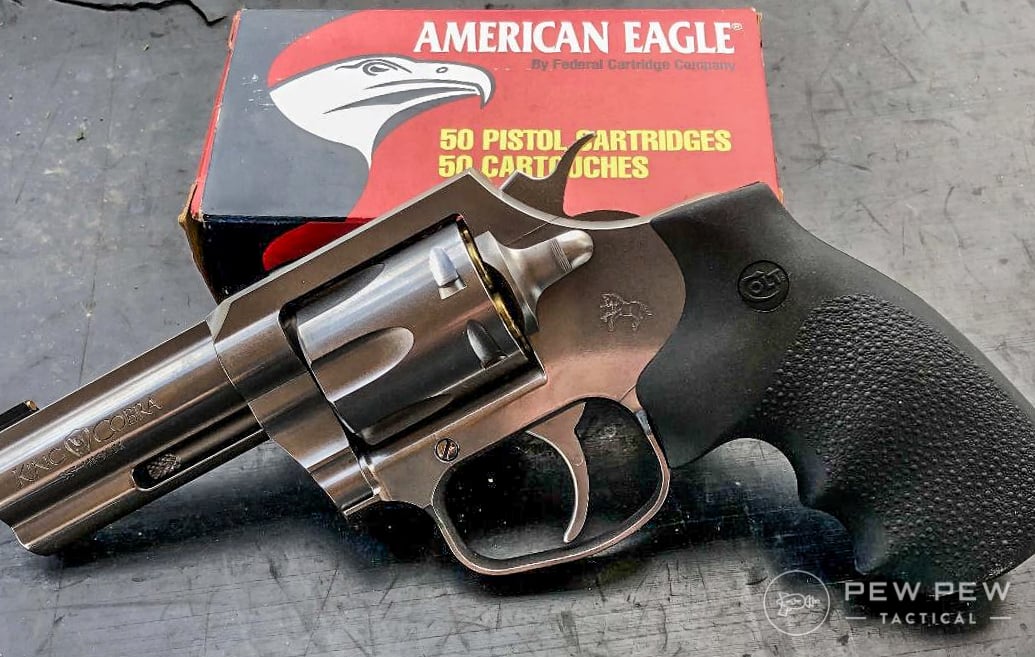 Colt did an excellent job with their King Cobra, and this variant is a fantastic choice for concealed carry.
This reincarnation of a past revolver is a six-shot chambered in .357 Magnum — and it's solidly made.
The Colt King Cobra Carry is well made for use as an EDC thanks to its bobbed hammer and two-inch barrel, but there's more to it than ease of concealment. It's a DAO, Double Action Only, which is just fine for a CC gun.
30
at Lucky Gunner
Prices accurate at time of writing
Prices accurate at time of writing
Having a DAO adds a layer of safety to your carry. And as far as DAO revolver triggers go, this is a nice one.
Thanks to its stainless steel barrel and frame with a brushed finish, this gun is well-suited to daily use. It ships with Hogue Overmolded grips and has a brass bead front sight.
As I mentioned before, it's chambered in .357 Magnum, which means it can also use .38 Special. Using .38 Special is fine, but don't discount the value of .357 Magnum.
923
at Kygunco
Prices accurate at time of writing
Prices accurate at time of writing
The King Cobra Carry weighs in at 26 ounces, empty, and with the right holster, it practically disappears against your body. Plus, it's accurate, reliable, and durable. I call that a win.
We have a complete review of the Colt King Cobra, and it's awesome!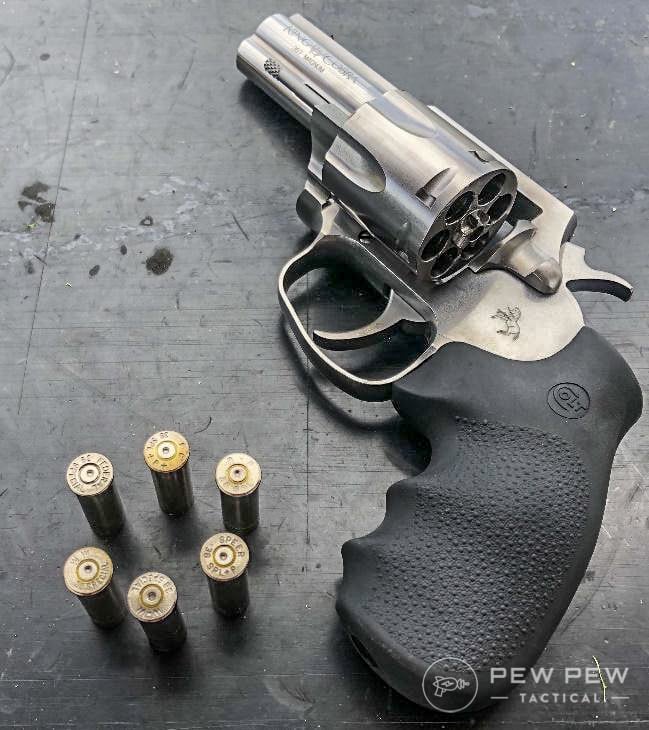 4. Ruger SP101 Spurless DAO
If your priority is reducing snagging, you need to check out a spurless revolver like the Ruger SP101 Spurless DAO.
First of all, it's Ruger, a company I've grown quite fond of, and second, it's just a cool little gun.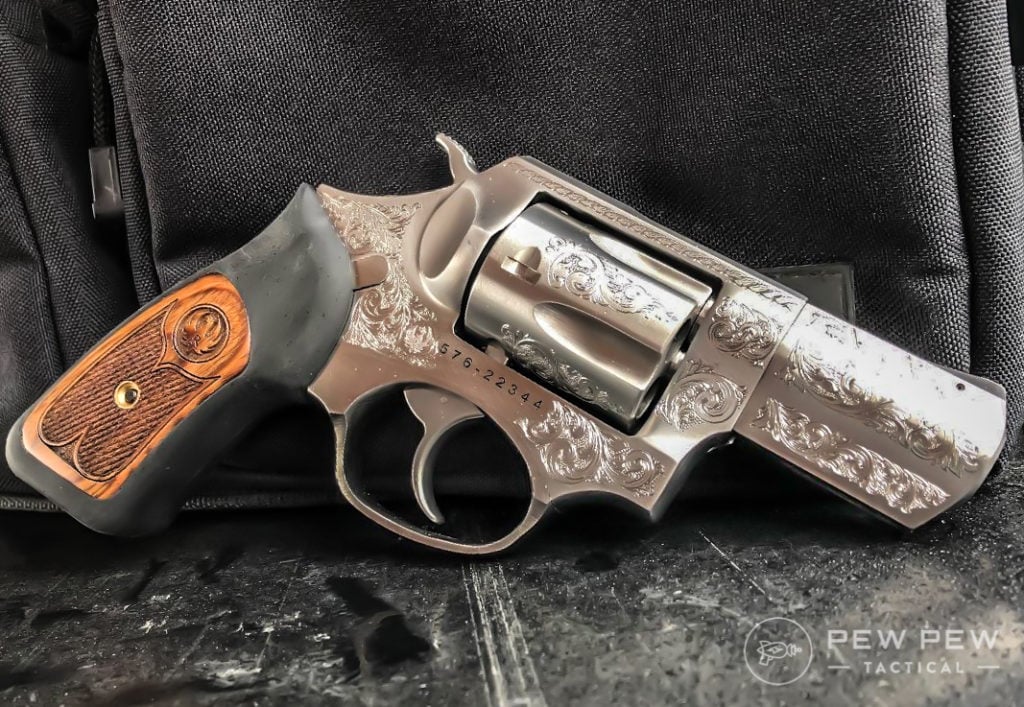 The Ruger SP101 is yet another .357 Magnum designed for concealment.
A few specs on this one. This revolver has a 2.25-inch barrel, stainless steel construction, ramped black blade front sight, integral rear sights, and a five-round cylinder.
Its overall length is 7.2 inches, its empty weight is 25 ounces, and it ships with comfy, cushioned black synthetic grips (you can get it with hardwood grip inserts, too). As expected, it has a satin stainless finish.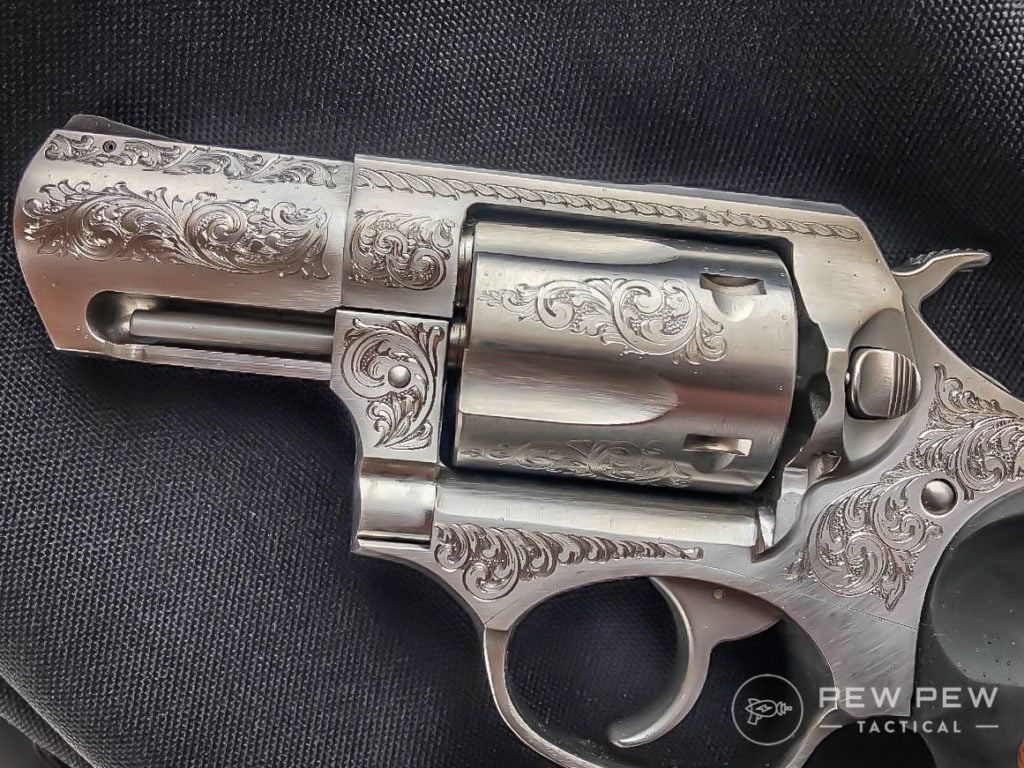 One nice thing about those factory sights is that they're both pinned and replaceable, which isn't something you can say for all the revolvers on the market.
The Ruger SP101 has a few safety features, namely being DAO and having a transfer bar mechanism. As always, follow the four golden rules of gun safety, but this revolver is built with EDC use and safety in mind.
Most Durable
650
at Gunprime
Prices accurate at time of writing
Prices accurate at time of writing
It's accurate, too, something owed partly to its triple-locking cylinder. When you have a cylinder that locks into the frame at its front, rear, and base, your cylinder-to-barrel alignment improves, and you're rewarded with greater accuracy and reliability.
Basically, the Ruger SP101 Spurless DAO is a fantastic revolver. I wish the grips were a bit different, but they may be great for your hands.
Keep in mind these snubby revolvers produce some significant muzzle rise. You're going to feel that recoil, but you can learn to manage it — It just takes practice.
Want to learn more? Check out the review below from Johnny B!
5. Smith and Wesson 686 Plus
Many of you might have expected to see a Smith and Wesson on this list but might be thinking, "Why the 686 Plus?" Well, because you can adjust your wardrobe to accommodate larger guns.
For me, throwing on a baggier shirt to conceal a larger revolver is far preferable to wearing some cute little shirt and a mouse gun or no gun at all. What's more important, your fashion or your life?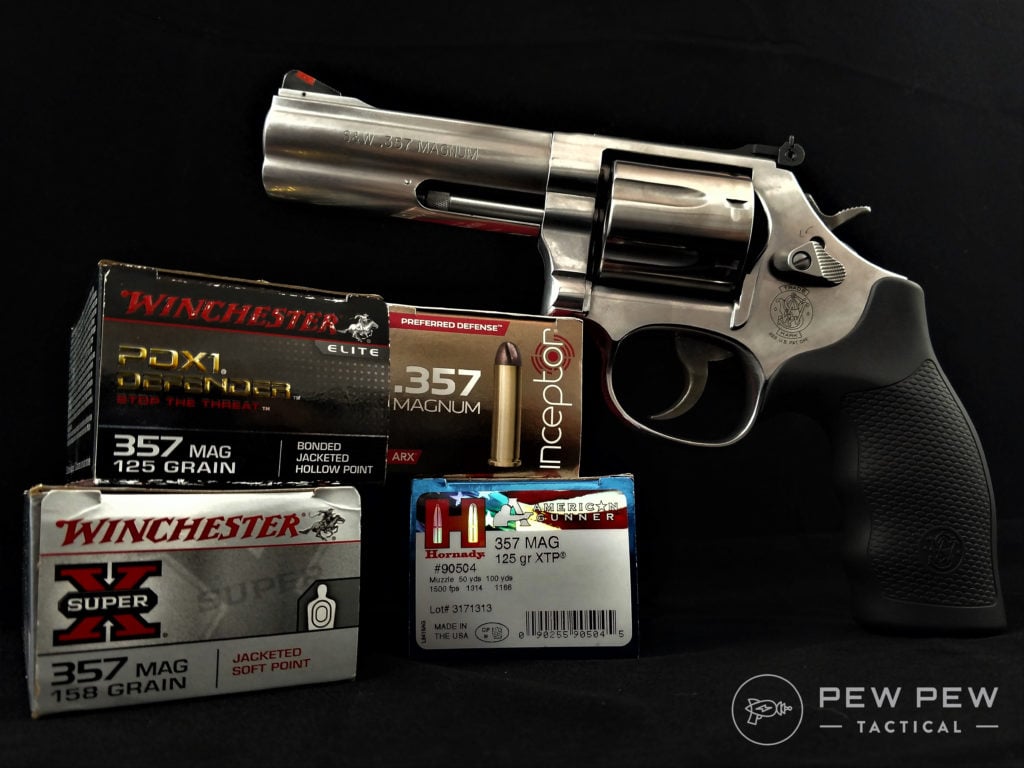 The Smith and Wesson 686 Plus is a 7-shot .357 Magnum with a 3-inch barrel built on Smith and Wesson's L-frame revolver for durability. It is a DA/SA revolver, meaning you can cock the hammer for that sweet for greater precision.
The cylinder is unfluted, with a 6-shot model also available. This revolver can be banged around, beat up, and keep on going; I've used mine pretty hard, and it has survived.
This is a slightly larger gun. Its 3-inch stainless steel barrel bumps its overall length to 8.2 inches and has a heftier empty weight of 36.8 ounces.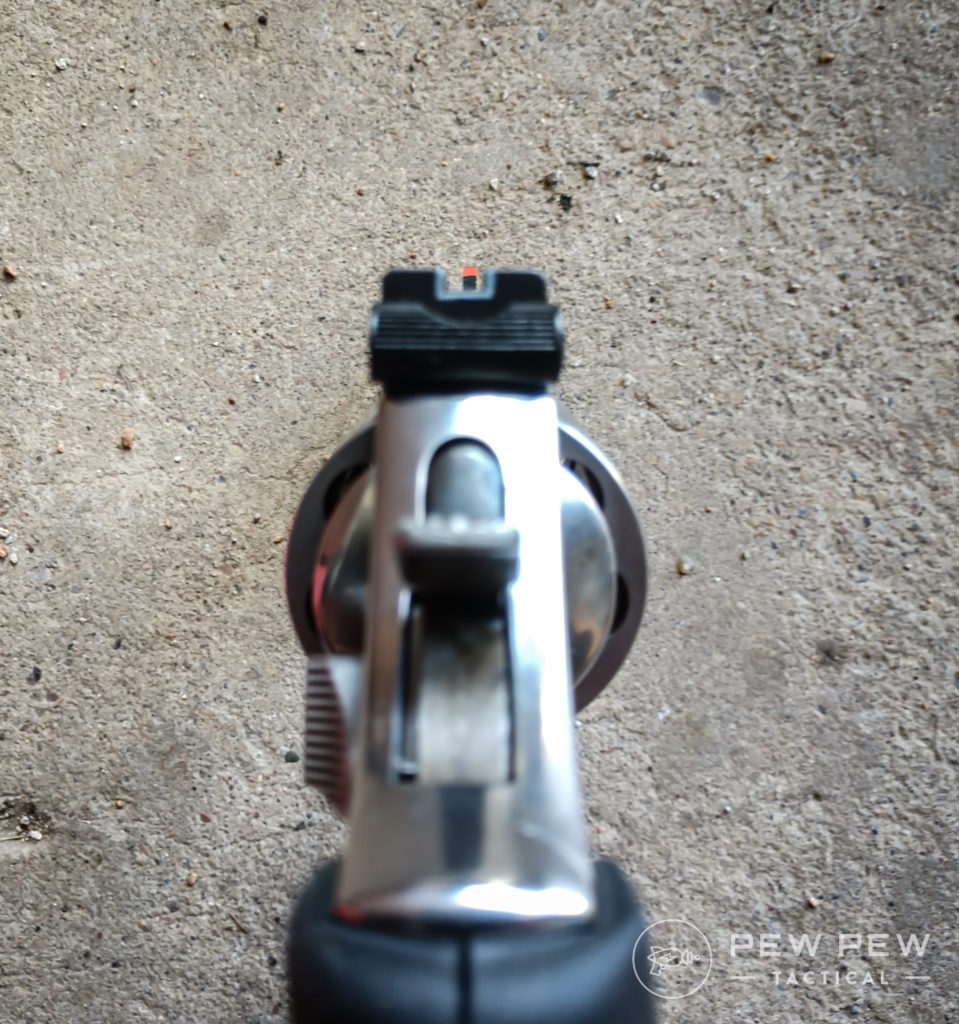 The gun ships with black synthetic grips with finger grooves (I actually like these factory grips) and a red ramp front sight with an adjustable white outline rear sight. It's ridiculously precise and comfortable for me to carry. Get yourself a decent pancake-style leather holster, and it'll fit you well, too.
It's worth mentioning the Smith and Wesson 686 Plus is offered with a variety of barrel lengths, so you aren't limited to a 3-inch design.
Here is our editor with his 4-inch model
The 3-inch model is among my favorite revolvers, and for good reason. I can be hard on my guns — and the 686 Plus can take it.
Highest Capacity CCW Revolver
859
at GrabAGun
Prices accurate at time of writing
Prices accurate at time of writing
Check out our full review of the 686 Plus.
6. Kimber K6s
Surprised to see Kimber on this list? I was amazed that I like this gun as much as I do.
Featuring a 6-shot .357 magnum cylinder, Kimber designed this to be a lightweight revolver for better carry. Considering it weighs in at 23 ounces, empty, it falls under that category.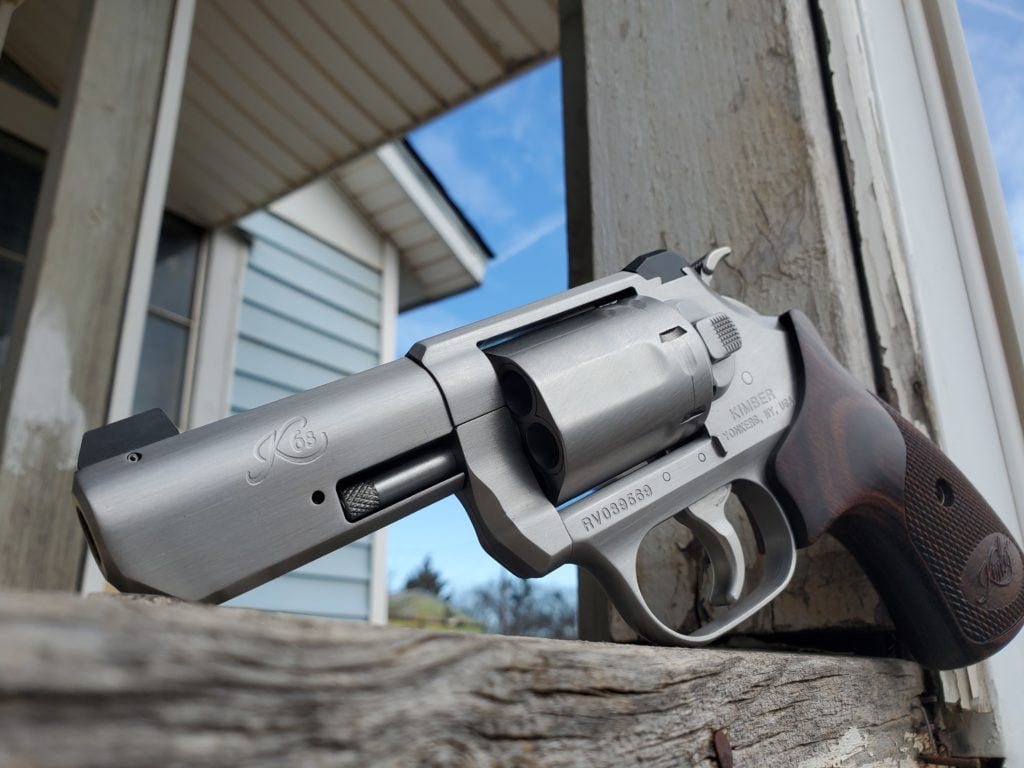 There's one thing, though: lightweight is all well and good for EDC, but when you're running .357 Magnum loads, the recoil is a bit much. Even so, this is a great little gun.
The Kimber K6s has an overall height of 4.46 inches, an overall length of 6.62 inches, and a width of 1.39 inches.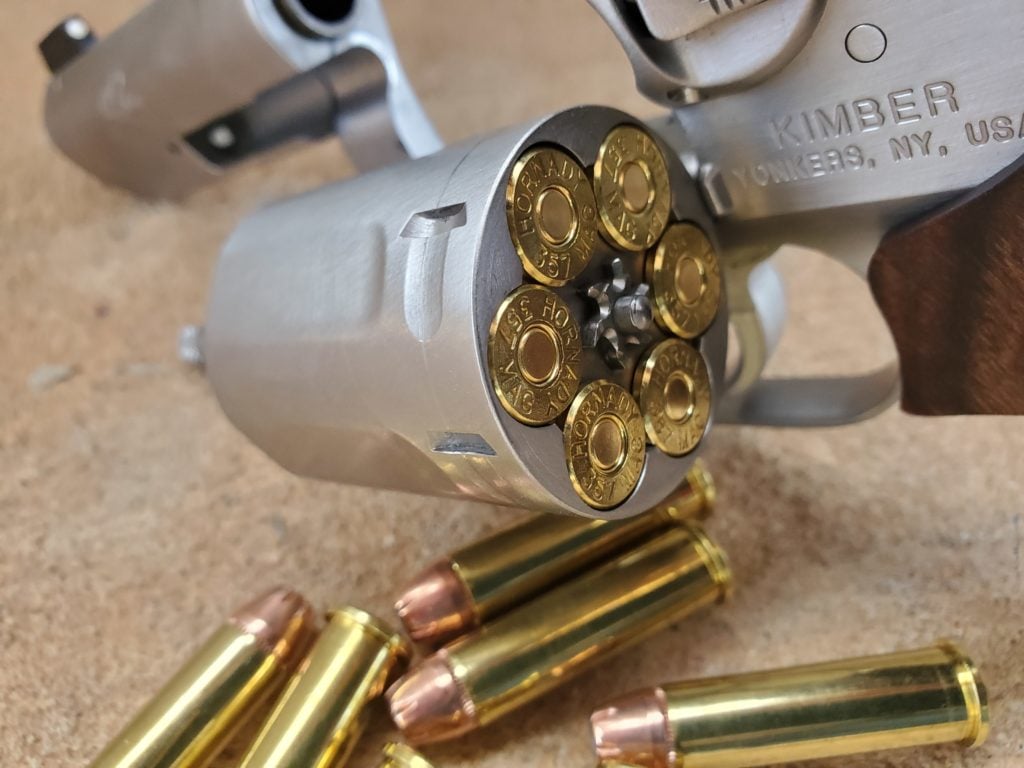 Even the cylinder of the K6s is made for concealment; it's slimmer than most, and Kimber claims it is the smallest-diameter 6-shot cylinder currently available.
The frame and barrel are stainless steel, so they're tough, and the barrel comes in at 2 inches.
879
at Kygunco
Prices accurate at time of writing
Prices accurate at time of writing
Included on the K6s are black three-dot sights. It also has a match-grade trigger, rubber grips, and a textured cylinder release. Kimber offers this model in both DAO and DA/SA, so you can pick your poison here.
For up-close use, this is an excellent little revolver. If you aren't a fan of Kimber, it might be time to reconsider that for this revolver's sake.
7. Smith & Wesson 642 Airweight
Some guns are simply iconic — the AR-15, the Remington 700, the Glock 17. Smith & Wesson's Centennial Airweight line is that gun when it comes to CCW and backup revolvers.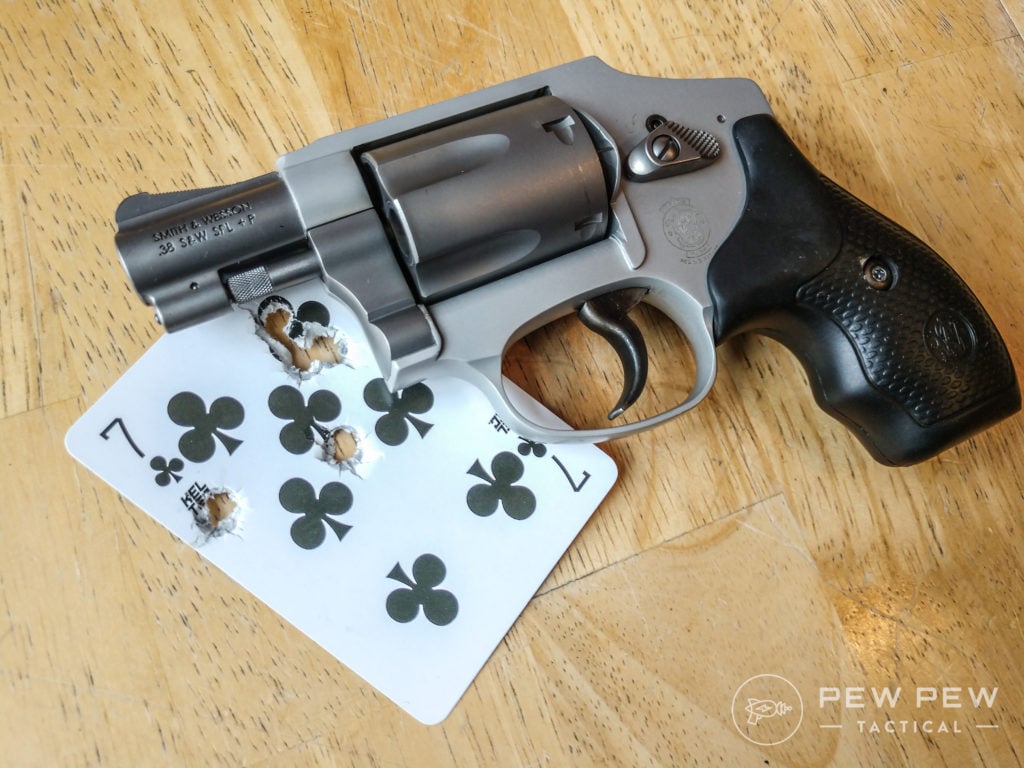 It was a home run as soon as it was released in 1952. While there are a ton of options in Smith and Wesson's lineup, the 642 is by far our favorite and one of the most popular to this day.
Chambered for .38 Special, this gun is small, reliable, and affordable. Holster options are innumerable, and upgrades are widely available.
Lightest CCW Option
417
at BattleHawk Armory
Prices accurate at time of writing
Prices accurate at time of writing
Everything about the 642 is designed to be perfect for concealed carry or as a backup to your main firearm.
Coming in at a feathery 14.4 ounces, the "Airweight" moniker is well-deserved. Its light weight combined with a short 1.875-inch barrel lets this gun disappear no matter how you choose to carry it.
I could go on, but if you want the whole story — take a look at our complete review of the S&W 642!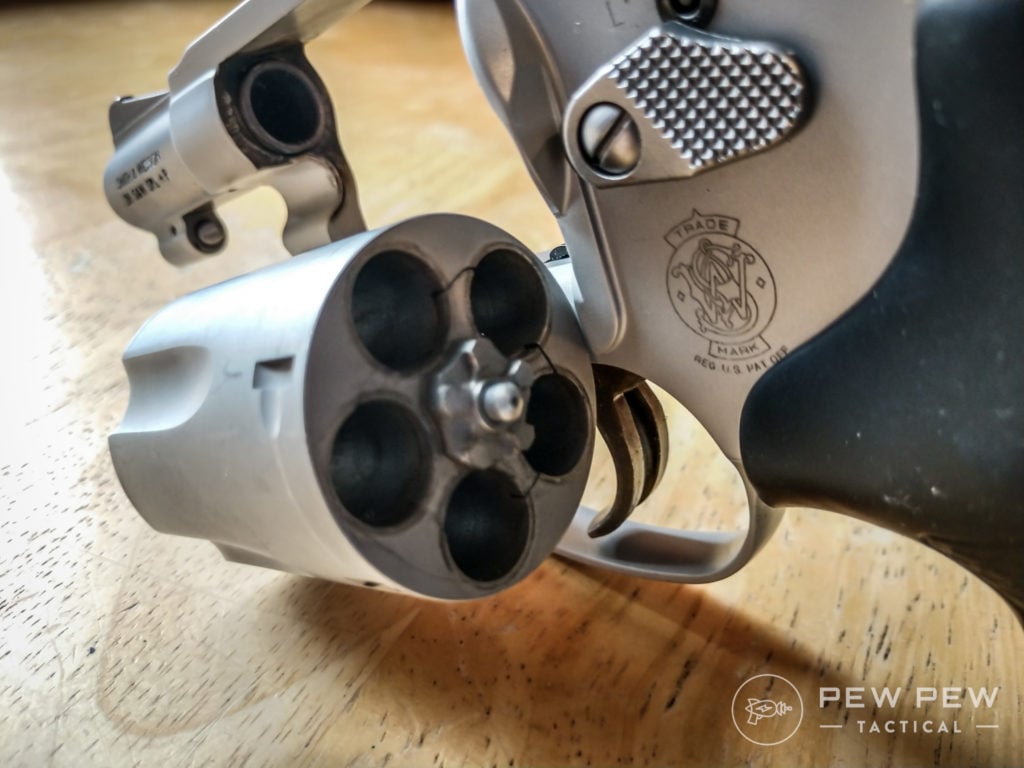 Final Thoughts
You might be sitting there thinking, "Hold on, these are all .357 Magnums and .38 Specials." Where are the .22 LRs? What about the .44 Magnums? Where's the Judge?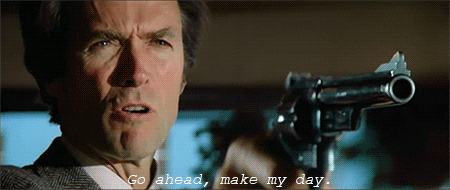 Let's be realistic about self-defense. While it is true that any gun is better than no gun at all, .22 LR is not the most ideal for self-defense purposes.
Conversely, .44 Magnum is great for handgun hunting or defense from 4-legged threats, but as a CCW, it leaves a lot to be desired. Larger magnum cartridges introduce the threat of overpenetration, heavy recoil, slower follow-up shots, and just being too large for comfortable everyday carry.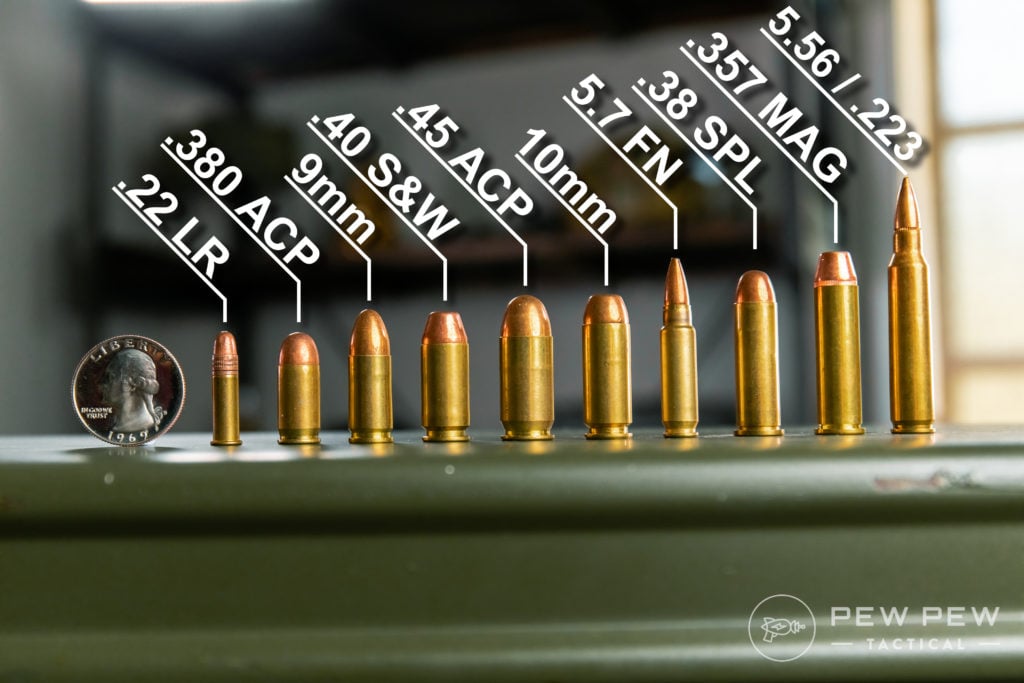 With .357 Magnum, you can run the hotter magnum rounds or elect to use the lighter-recoiling .38 Special rounds — both of which are logical choices for concealed carry revolvers.
Remember, this is not the end-all, be-all list. It's just a roundup of a few nice options for a solid concealed-carry revolver.
What do you think about carrying a revolver for your CCW? See something on this list that's caught your eye? Want more revolvers? Check out our Best .357 Magnum Revolvers article.