We don't get to choose the time and place that we'll face an emergency.
That's why an EDC gun is carried every day.
But no matter how much you've trained with, cared for, or tested your EDC — sometimes everything that can go wrong, does go wrong. That is why you might want to have a Back-Up Gun.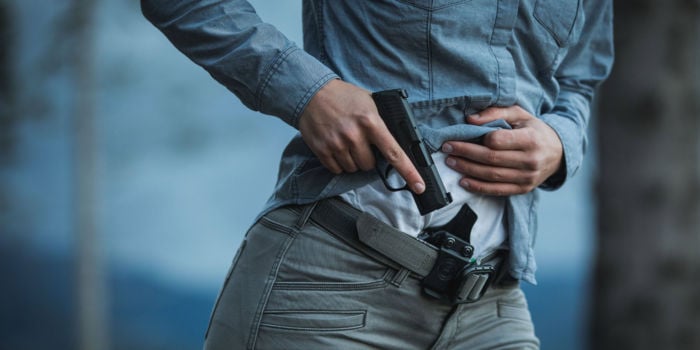 We'll take a look at some of the best and most popular of the Back-Up Guns on the market right now.
These are small guns that can be used for EDC also, but due to their ultra-compact size make a great back-up also.
Table of Contents
Loading...
What's a Backup Gun (BUG)?
Before we dive into the best options, lets quickly define what it is we're looking for.
A back-up gun is exactly what the name implies, a plan B for when plan A fails in a critical moment. Because this is going to be carried in a second choice manner, such as a pocket, purse, ankle, etc. it needs to be small and light, but still useful.
This automatically rules out anything like a derringer (not useful) or a Sig 226 (not small). This mostly leaves guns in the "compact" or "sub-compact" categories.
With that in mind, these are the best options I've personally tested!
Best Backup Guns
1. Glock 26/27 (or 43)
Making a Glock the opening salvo is perfect.
When people think of BUGs their minds frequently wander to tiny snubby revolvers, derringers, and mouse guns. Guess what, BUGs don't have to be wholly unrealistic or entirely painful to shoot!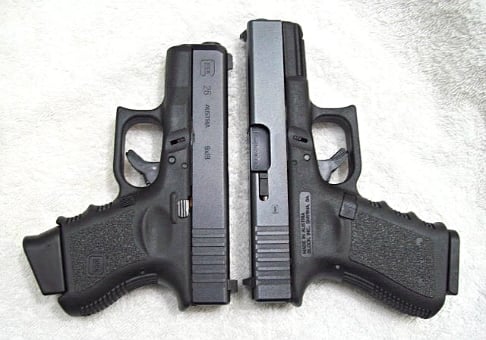 Glock manufactures a number of pistols that fit the bill as backups. The 26 and 27 are 9mm and .40 Smith & Wesson models, respectively, in the expected Glock double-stack.
649
at Guns.com
Prices accurate at time of writing
Prices accurate at time of writing
It's true they have a bit more heft than many BUGs; both pistols are 1.26-inches wide but the 26 weighs 21.52 ounces empty while the 27 weighs 21.43 ounces empty.
If you're wondering why the 29 isn't being included – and hey, I have one – it's because at 1.38-inches wide and 26.81 ounces empty it crosses the admittedly blurry line between backup and daily carry size.
Could it be a backup for you?
Sure.
It's a fantastic gun.
The Glock 43 keeps you in 9mm and plastic fantastic while minimizing size. When the company launched this gun a few years ago maybe they should have marketed it for backup rather than simply as the long-awaited single-stack 9mm.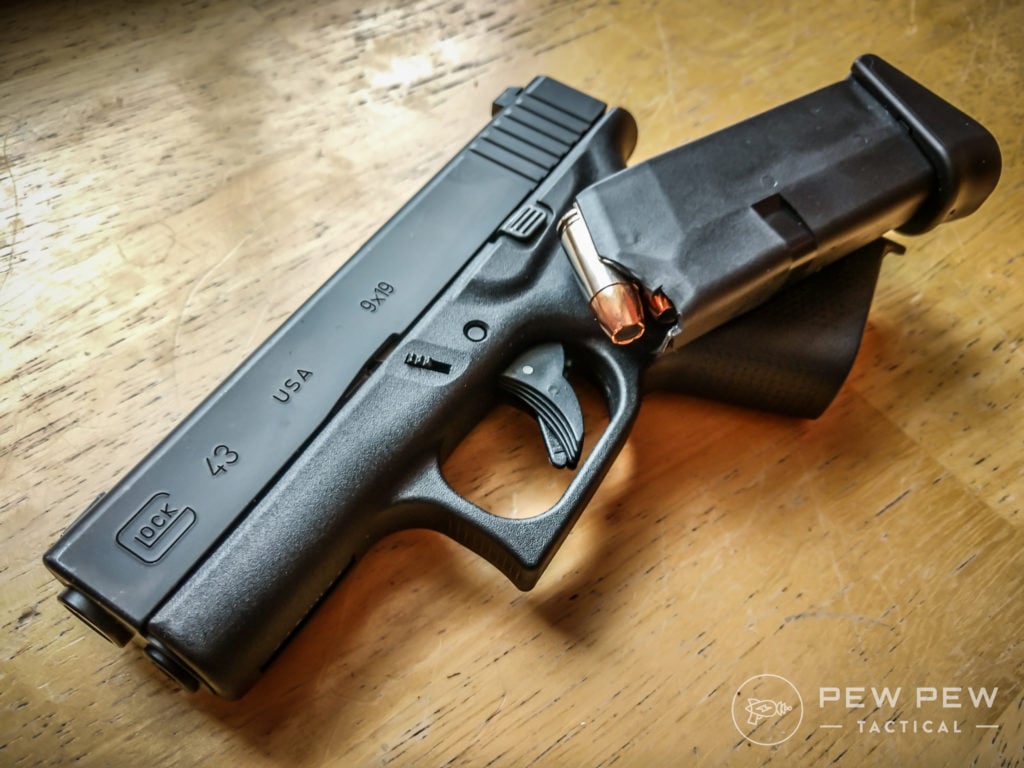 The 43 has a 3.41-inch barrel, a 1.06-inch width, and an empty weight of 17.99 ounces. Capacity for this slim model is 6 rounds which is less than the 26's 10-round standard mag capacity and the 27's 9-round standard mag capacity but we're talking BUG here not EDC.
Ultra Reliable Single-Stock CCW
449
at Palmetto State Armory
Prices accurate at time of writing
Prices accurate at time of writing
And of all the subcompact 9mms I've run in recent years, the 43 is the most accurate.
Check out our full review here as well as our video review:
What's your take on the G43?
2. Remington RM380 Executive
Moving on to smaller-caliber pistols we have the Remington RM380 Executive (or just the RM380 itself since the Executive is Big Green's newest version).
It's chambered in .380 ACP.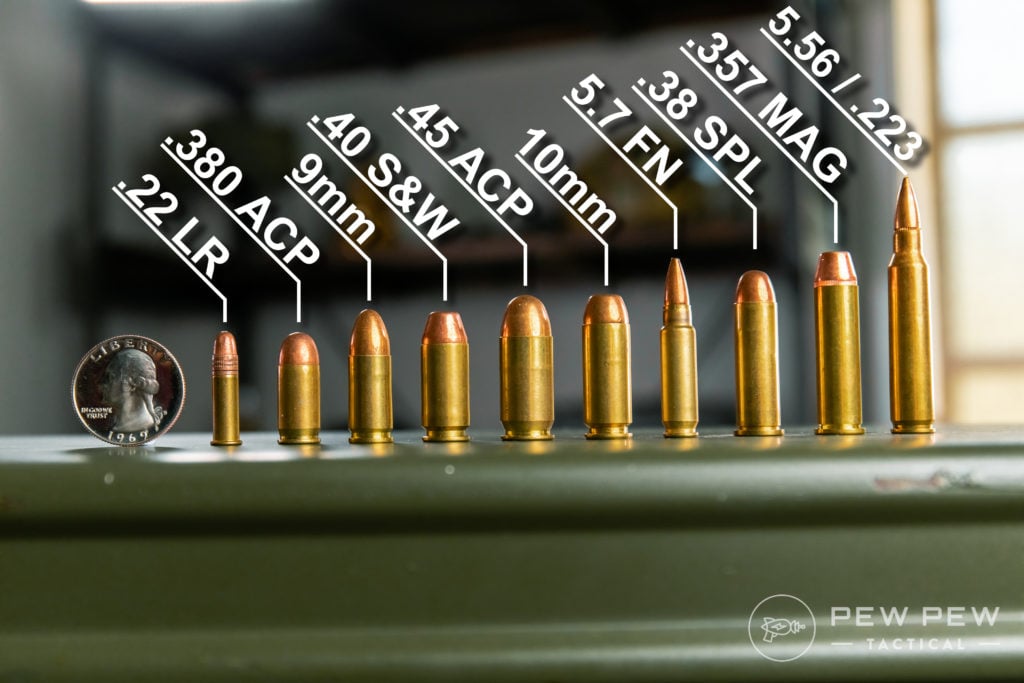 Those of you who know me know I have a certain lack of excitement over .380 ACP but that doesn't mean you should discount it entirely. Cue collective gasp.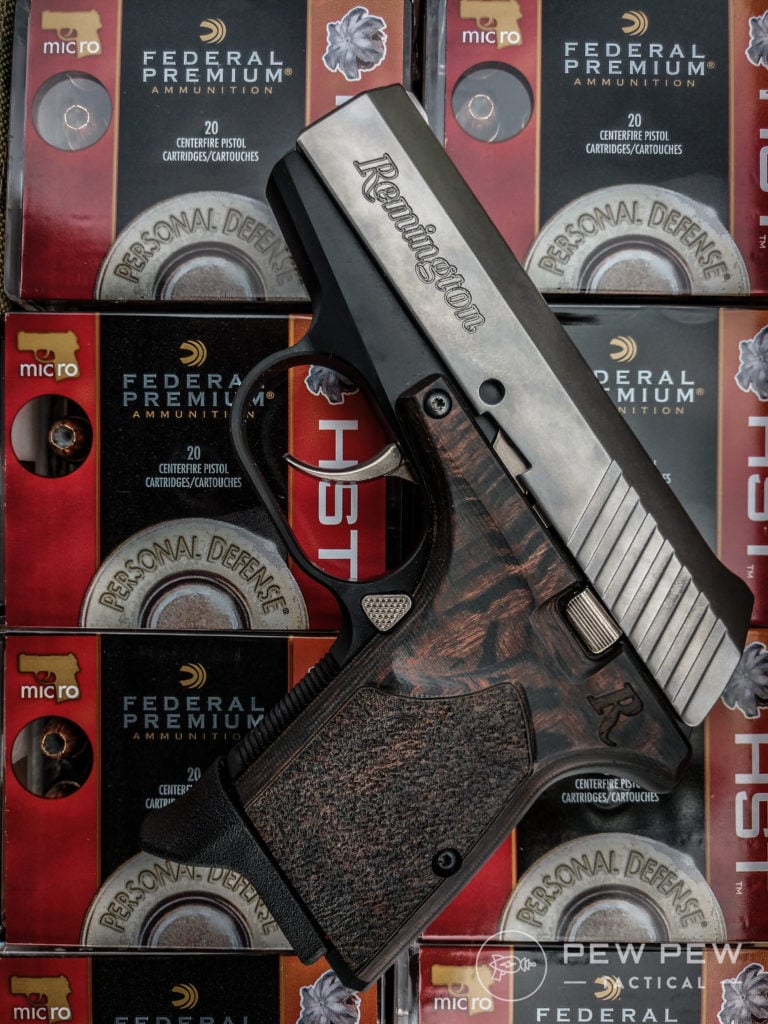 Again, this is not your EDC. This gun backs up your EDC. It's also a gun I have used as my own BUG. The RM380 is a hammer-fired gun with a 6-round capacity and diminutive size.
It has a 2.75-inch barrel, an overall width of 0.95-inches, and an empty weight I cannot recall other than to say it's light.
This is a pistol you can conceal, a pistol you could carry in an ankle holster without excessive bulk or imbalance. You could pocket carry it if such methods appeal to you and there are, in fact, pocket holsters made for it.
Perhaps the thing that recommends the RM380 most for use as a BUG is also its biggest downfall: the trigger. The gun doesn't have an external thumb safety but it does have one heck of a DAO trigger.
Trigger pull is right around ten pounds and it's long. It just might be the longest trigger pull I've ever felt.
I know how that sounds antithetical to what is normally recommended, but in this case, we can make an exception.
Because the trigger is so long and heavy, it is very close to impossible to negligently/accidentally pull it.
With some practice, you can learn to run the trigger more smoothly but as with many tiny pistols, it does tend to be a challenge.
I'm well aware of the propensity for people to chuck their loose pistol in their pocket or get sloppy in general and although I really don't recommend doing that, the RM380 trigger does make it a safer option.
225
at Palmetto State Armory
Prices accurate at time of writing
Prices accurate at time of writing
It's also ridiculously reliable and has eaten every load I've ever fed it. As with the majority of .380 ACPs its most accurate range is up-close-and-personal but that is okay in this case.
3. Ruger LCP II
Another .380 ACP, this one a slightly different design. The Ruger LCP II is the company's updated version of the old LCP and it is a stellar improvement over the original. Out with the old, in with the new(er).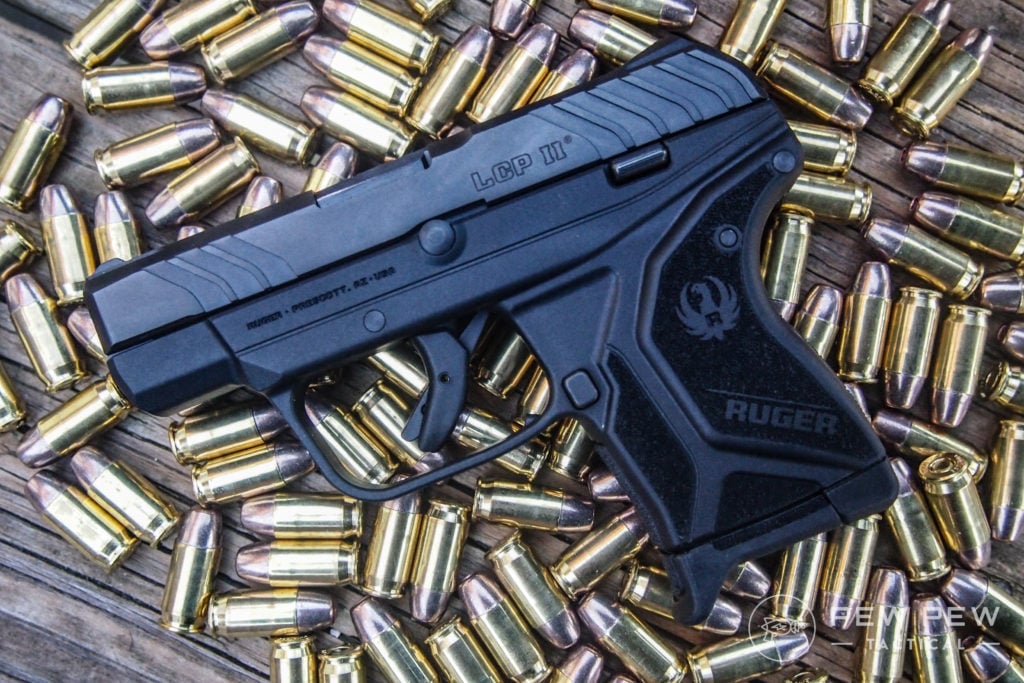 The LCP II has a 6-round capacity, a 2.75-inch barrel, a width of 0.75-inches, and an empty weight also unlisted and no I don't remember this one either. But it's light, they're single-stack pocket pistols.
This gun doesn't have an external thumb safety, either. Instead, its sear requires significant engagement and spring tension and there's a hammer catch to stop the hammer from striking the firing pin unintentionally.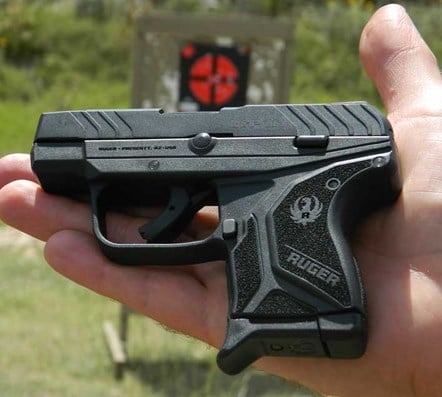 The slide racks smoothly, the grip is nicely textured, and it's reliable. It does have fairly significant muzzle rise, but that is expected due to the size of the gun and can be trained for.
The LCP II's greatest feature is also its potential downfall, like the RM380 only in reverse. You'll find this trigger a pleasant surprise compared to the original LCP trigger.
It's lighter, crisper, and does make it easier to land more accurate follow-up shots, faster. Because of that, the trigger guard must be protected – as it should be anyway – meaning your soft, unprotected ankle holsters are also no bueno.
Again, I am familiar with the penchant of people to treat pocket pistols like a fistful of keys and toss them in their pockets. This is not the gun for you all.
Most Affordable .380 Pistol
259
at Firearms Depot
Prices accurate at time of writing
Prices accurate at time of writing
Otherwise, this is a solid little pistol for fans of .380 ACP and deep concealment. Ruger did a good job enhancing it over the original.
Check out our list of other nice .380 ACP Pocket Rockets.
4. Mossberg MC1SC
A newcomer to the field of sub-compacts: the Mossberg MC1SC.
This takes us back to 9mm BUGs meaning you're back in the land of the FBI's current golden child caliber.
It also marks the first Mossberg pistol since their early days. So no, this is not the first Mossberg handgun to ever exist, just the first in a good long while.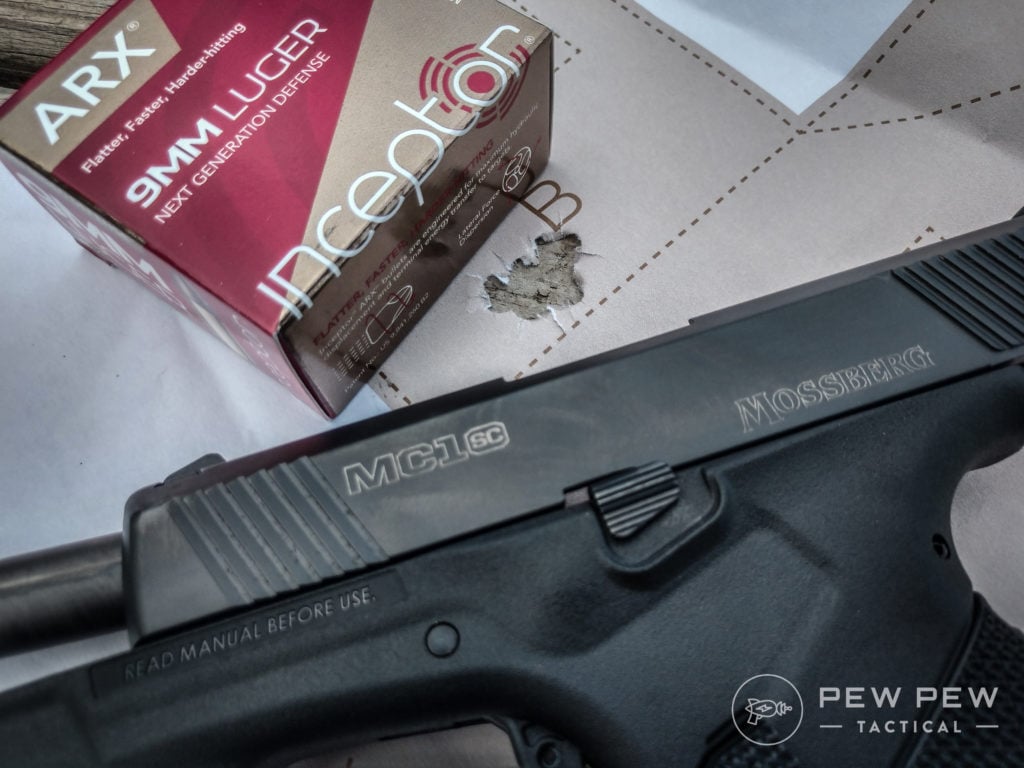 The Mossberg MC1SC has a 6-round capacity with a standard, flush-fit magazine. It has a 3.4-inch barrel, an overall length of 6.25-inches, and an empty weight of 19 ounces. The standard model ships with white three-dot sights but it is also offered with TRUGLO Tritium PRO sights.
Aesthetically it's one of the better-looking subcompacts on the market. Performance-wise it's a relatively accurate pistol. How comfortable it is to grip is going to depend on your hands and preferences. It's offered with or without a cross-bolt safety.
What makes this gun unique is the Mossberg Safe Takedown System, a way the company devised for owners to remove the striker assembly prior to takedown. This means no pulling the trigger to field strip your gun.
The bright orange housing for the system is visible once you remove the slide plate and the assembly slides right out the back of the gun. Then you can disassemble the gun to clean or whatever it is you're working on.
Before you ask no, I cannot answer yet whether this will prove to be a weak point in the gun's design. So far there have been no reports of issues and the gun I have is fine.
300
at Palmetto State Armory
Prices accurate at time of writing
Prices accurate at time of writing
This one's understandably popular partly because it's a Mossberg handgun and because it's a subcompact 9mm. Mossberg might have been a tiny bit late to the tiny-9mm market but they seem to have done well with the MC1SC.
5. Sig Sauer P365
It wouldn't be a current BUG list without a SIG P365. Here we have a 9mm with a 10-round capacity, making it pretty unique among slim pocket pistols.
Despite its greater capacity, it's still only 1.0-inches wide.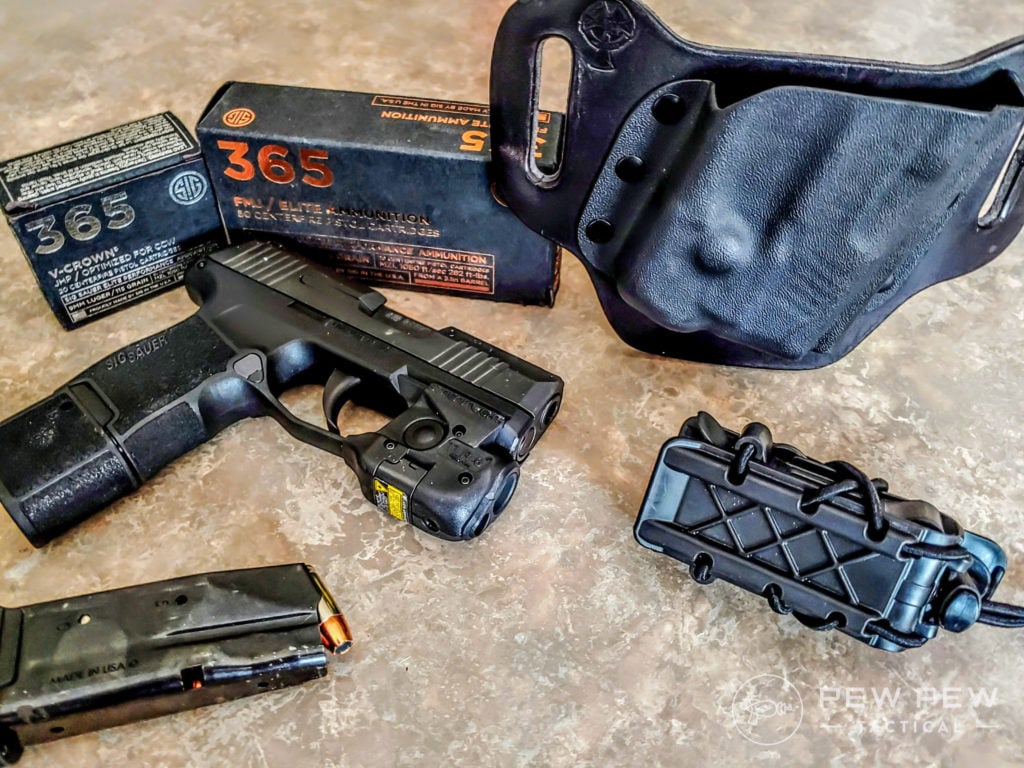 Other measurements are its 3.1-inch barrel, overall length of 5.8-inches, and empty weight of 17.8 ounces (we know you were wondering). It's a striker-fired gun available with or without a thumb safety.
This is the part where things get trickier. The P365 did experience some growing pains but it appears the current generation of the pistol is performing well.
It has a lot of fans out there and understandably so. The SIG name gives it some of that popularity but it's that increased capacity so many people really love.
499
at GrabAGun
Prices accurate at time of writing
Prices accurate at time of writing
What's not to love about 10 rounds of 9mm in a skinny subcompact! As for accuracy, in my hands it's neck-and-neck with the MC1SC. YMMV.
It's worth mentioning SIG recently came out with the P365 SAS. This is a super-streamlined version of the 365 that might prove much more useful as a back-up gun if you're looking to draw from the pocket.
599
at Kygunco
Prices accurate at time of writing
Prices accurate at time of writing
Honorable Mention
There's bound to be some that are missing in this article.
If you've got to go revolver…the tried and true backup gun is the S&W 642 Airweight.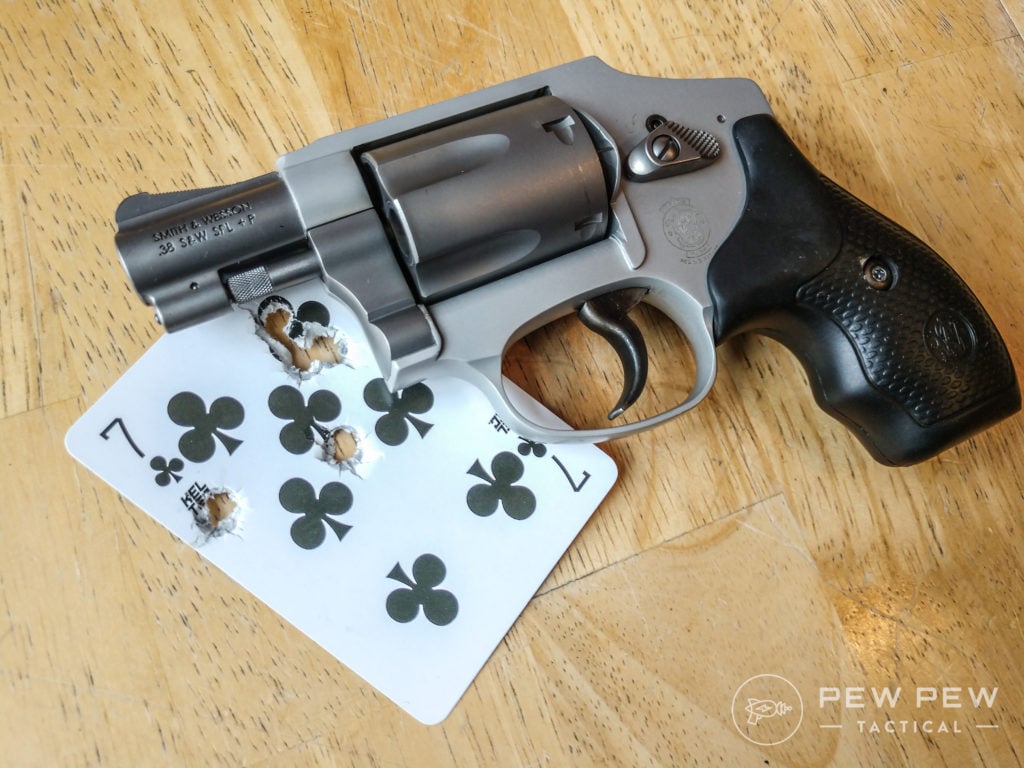 Though not our favorite (we rate it a 3/5)…it does the job for many EDC-ers and law enforcement officers.
Best Bang-For-Buck CCW Revolver
519
at Kygunco
Prices accurate at time of writing
Prices accurate at time of writing
Full review here where we go over all the pros and cons.
Conclusion
Here's the deal with BUGs: they should meet the same requirements your EDC does. That means they've got to be reliable, accurate, and concealable.
Any and all truly diminutive guns are a little less pleasant to shoot than full-sized models but some are definitely better – or worse than others. For example, I cannot in good conscience recommend a snubby Airweight.
How you carry it is not unlike choosing how to carry your EDC in that it depends on your body, your needs, and your personal preferences.
Then there's training. You need to train with your backup. It might not be as fun as training with your larger EDC but it is important.
What good is your oh-crap gun if you find out you can't hit the broad side of a barn with it, let alone a bad guy? What good is it if you neglect its care to the point it fails at the moment you need it most?
Train with it. Maintain it.
Do you carry a BUG? What is it? Or if you don't, why not? If you're looking for a proper EDC CCW, take a look at the Best Concealed Carry Guns and then our Best Concealed Carry Holsters to complete it.