When it comes to American-made AKs, we're pretty comfortable saying Palmetto State Armory's third-generation AKMs rank among some of the best off-the-shelf solutions.
Especially when it comes to that sweet spot of cost and reliability.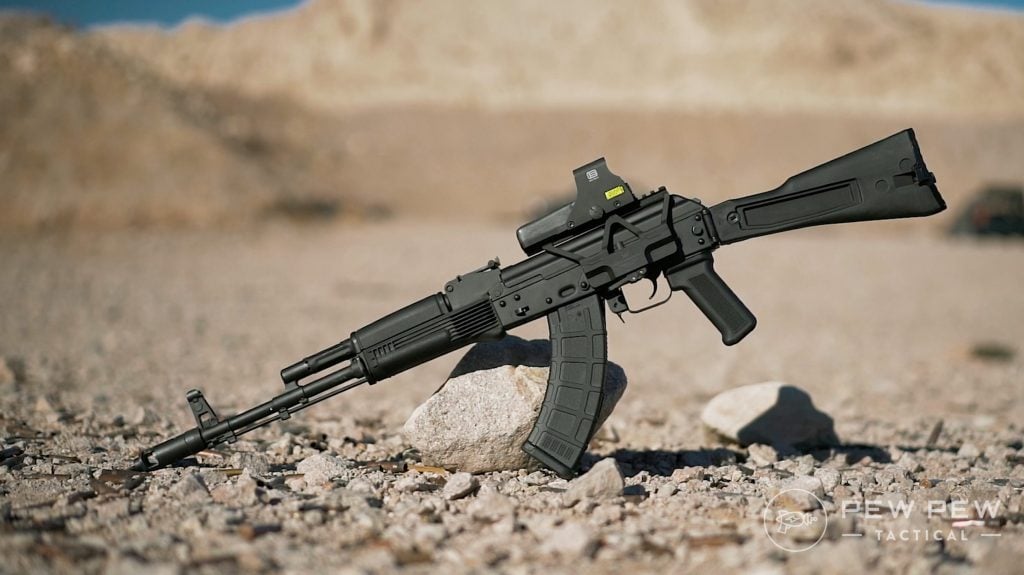 The new PSA AK-103 is no different. Using a 7.62x39mm chambering, the AK-103 offers an American take on the cool, Russian AK-100 series.
I was fortunate enough to link up with PSA in the deserts of Las Vegas recently to take the AK-103 for a test drive.
What did I think of the AK-103 and should you invest in this American-made AK?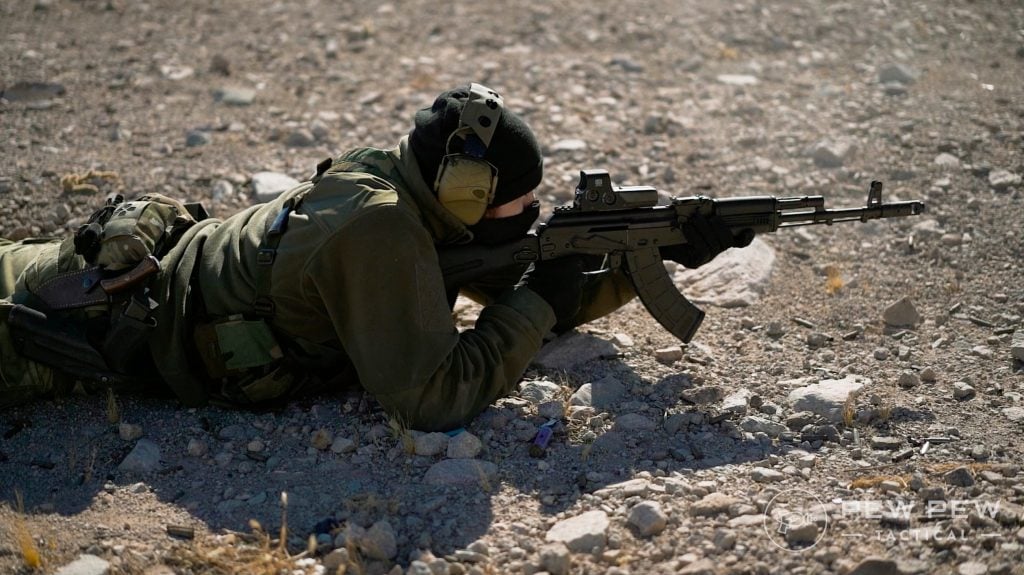 Keep reading to find out.
Or, if you prefer to sit back and let someone else do the heavy lifting, check out my video below.
Also, be sure to also check out Pew Pew Tactical on YouTube for more great gun content.
Table of Contents
Loading...
A Little Backstory
The original Russian AK-103 occupies a pretty specific niche.
Though it's still essentially an AK-100…it now sports all of the newer features found on the AK-74M series.
699
at Palmetto State Armory
Prices accurate at time of writing
Prices accurate at time of writing
We're talking things like black polymer furniture, optics dovetail rail on the side of the receiver, side-folding full polymer stock, and the iconic AK-74 type muzzle brake.
The process brings a lighter rifle that still enjoys that 7.62x39mm chambering.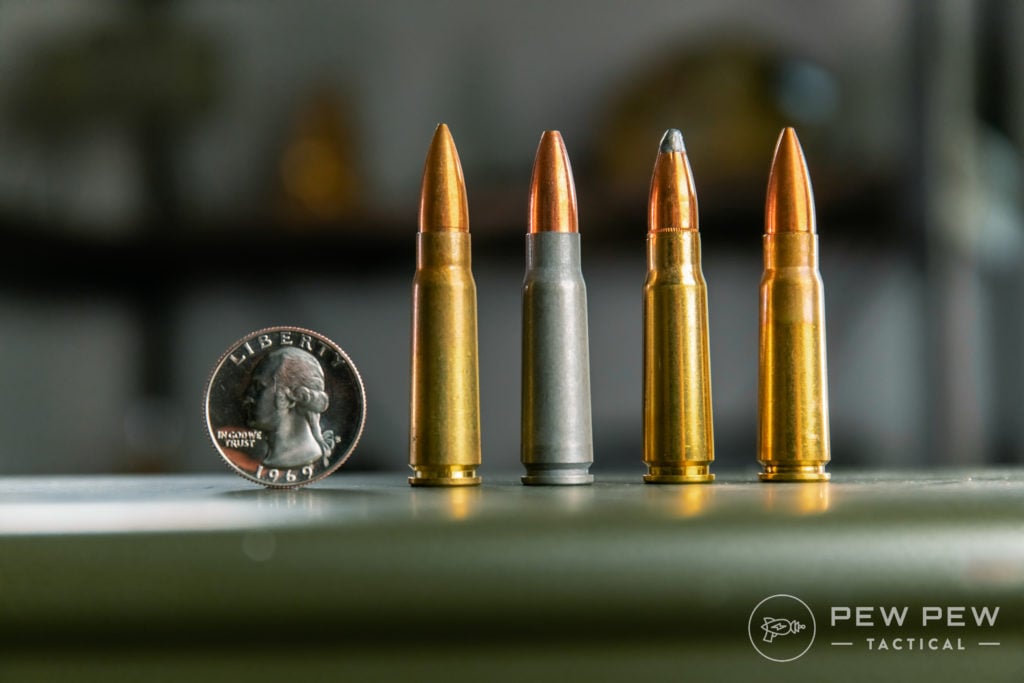 Despite the Russian military's swap over to the faster 5.45x39mm round with the adoption of the AK-74, the AK-103 and its slightly shorter carbine variant AK-104 appeared in the hands of Russia's premier counterterror units well into the late 2000s.
Word on the street, 7.62×39, is much better at punching through hard cover than 5.45.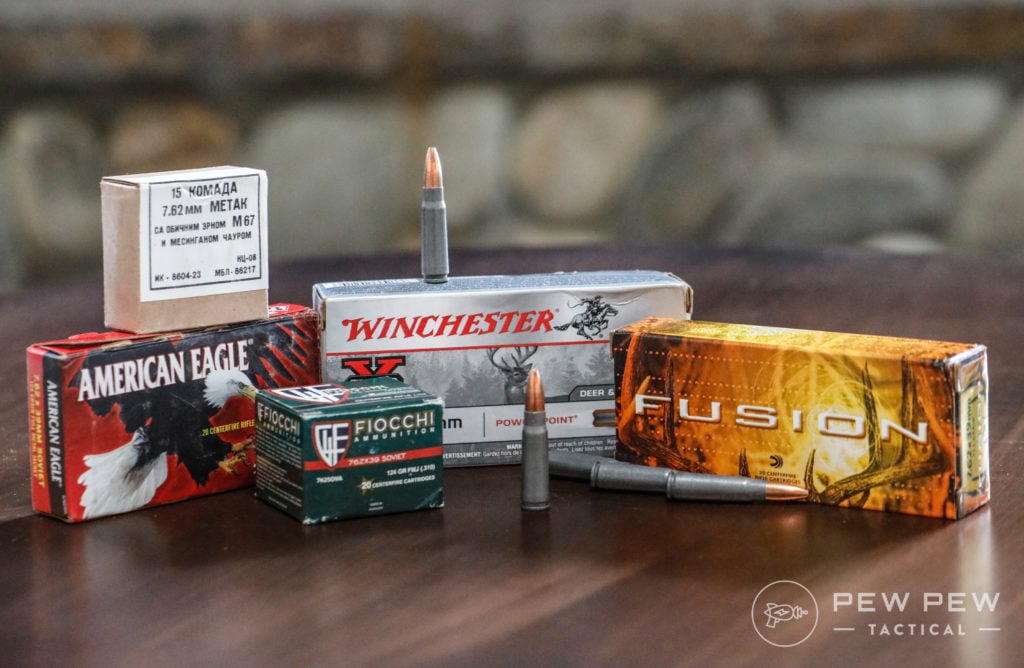 Yes, 5.45 offers better penetration of ceramic armor in its AP variants.
On the other hand, its inherent tumbling property when striking a hard surface makes it not quite as lethal when encountering sheetrock, wood, and so on.
Those of you who track small arms conflict type stuff might also recognize the AK-103 as an increasingly common rifle that shows up in black markets the world over – especially throughout Syria and Yemen.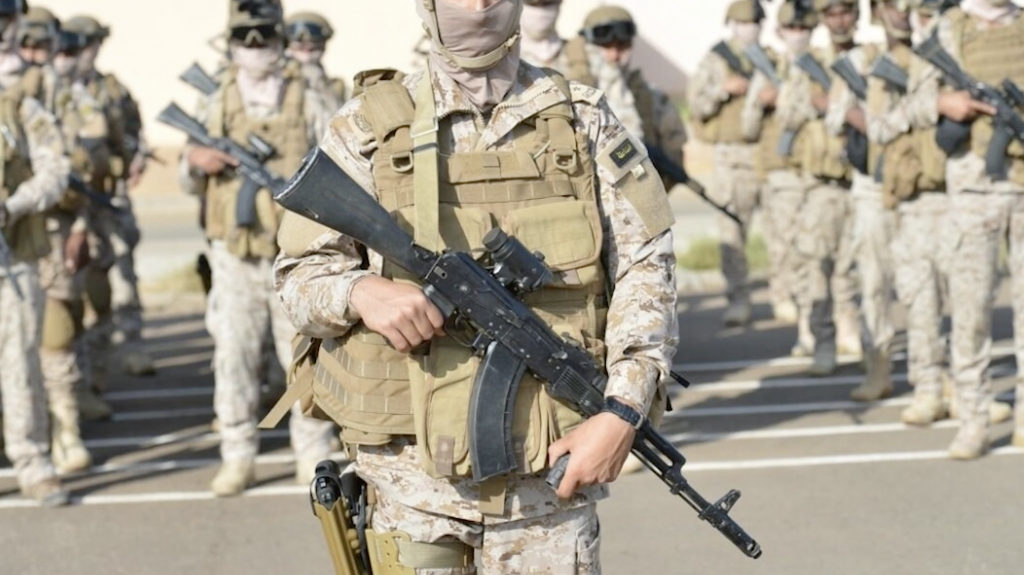 It's one of the most internationally exported firearms that Russia makes domestically.
And just so happens to have a strange habit of routinely falling off of trucks.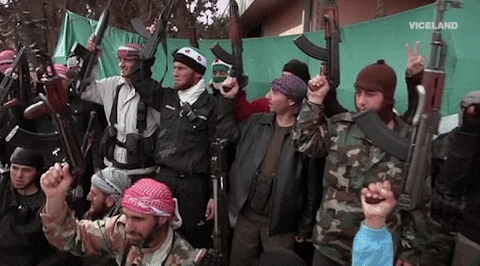 Why am I telling you this, given that we're looking at a PSA rifle?
Well, it's a pretty specific rifle to go through the effort of replicating. Therefore, I figured a small amount of background would be cool for context.
Let's Talk Specs & Features
PSA's AK-103 offers a 7.62x39mm chambering, and brings a 16-inch barrel to the table…but more on that in a minute.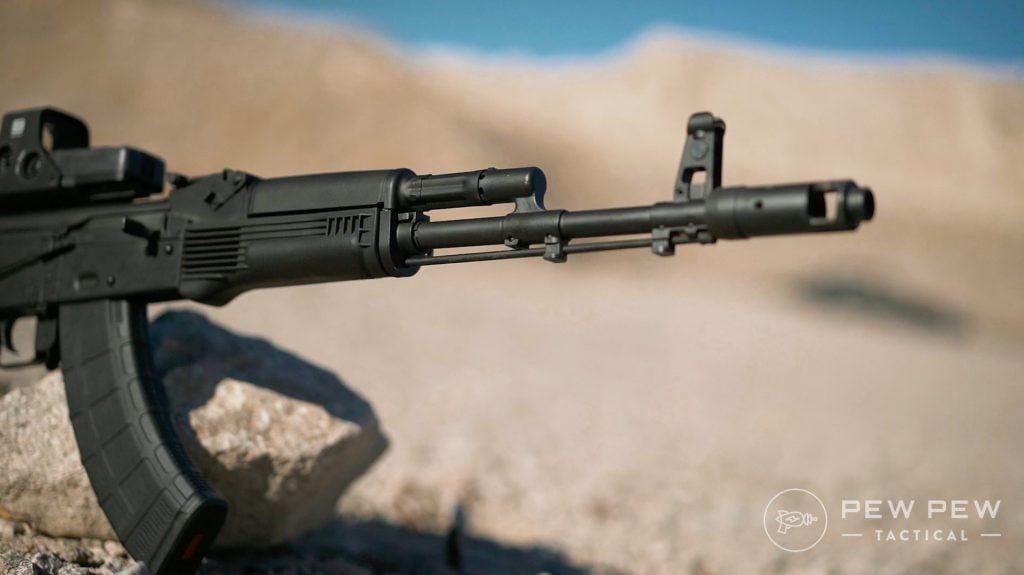 The build opts for a PSA Classic Polymer AK-47 Pistol Grip and AK-103 Smooth Dust Cover. As with most PSA products, a 100% Full Lifetime Warranty accompanies the rifle.
Our particular model was the "correct" AK-74M style side-folding polymer full stock.
799
at Palmetto State Armory
Prices accurate at time of writing
Prices accurate at time of writing
It's activated by a small button on the receiver's left side, locking into place via a small latch just above the magazine well.
Worth noting, the stock isn't going to fold or lock in place if you've got an optic mounted on that dovetail rail.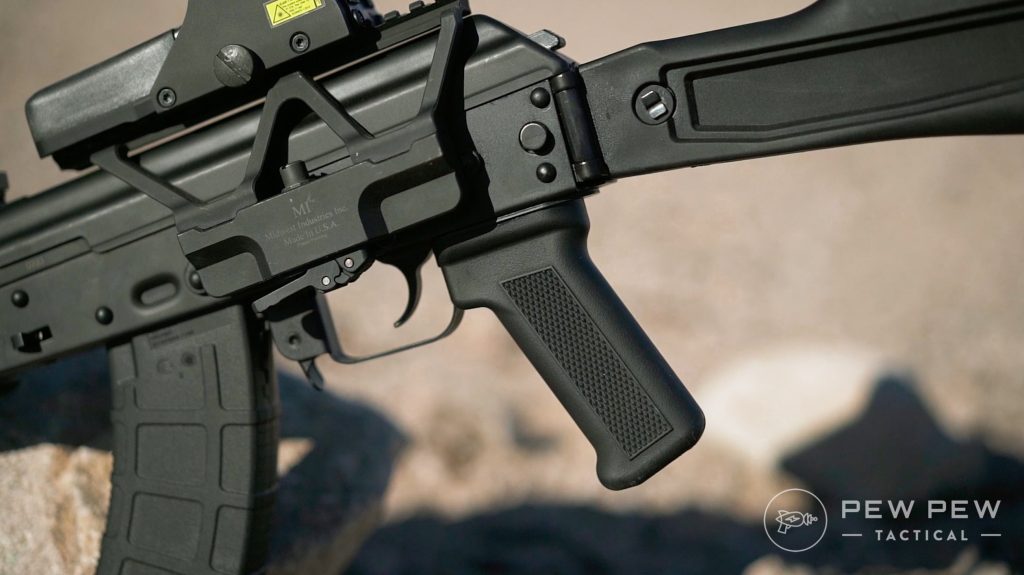 That folding feature is more for storage than anything else. But it's still cool to see it replicated if you're going to be a stickler for details.
However, If you don't particularly care, a fixed-stock option exists.
699
at Palmetto State Armory
Prices accurate at time of writing
Prices accurate at time of writing
The AK 103 utilizes the same 90-degree gas tube as the AK-74. This style prolongs barrel life while also reducing fouling on 7.62x39mm guns.
The gun's stock iron sights enter standard AK territory here, with an elevation adjustable rear sight and matching AK-74 front sight base.
Like I mentioned, the gun's sporting some sleek black polymer furniture typical of AK-100 series rifles.
It works about as well as you'd expect for stock AK handguards.
By that, I mean take care with hand placement when you're burning through ammo quickly.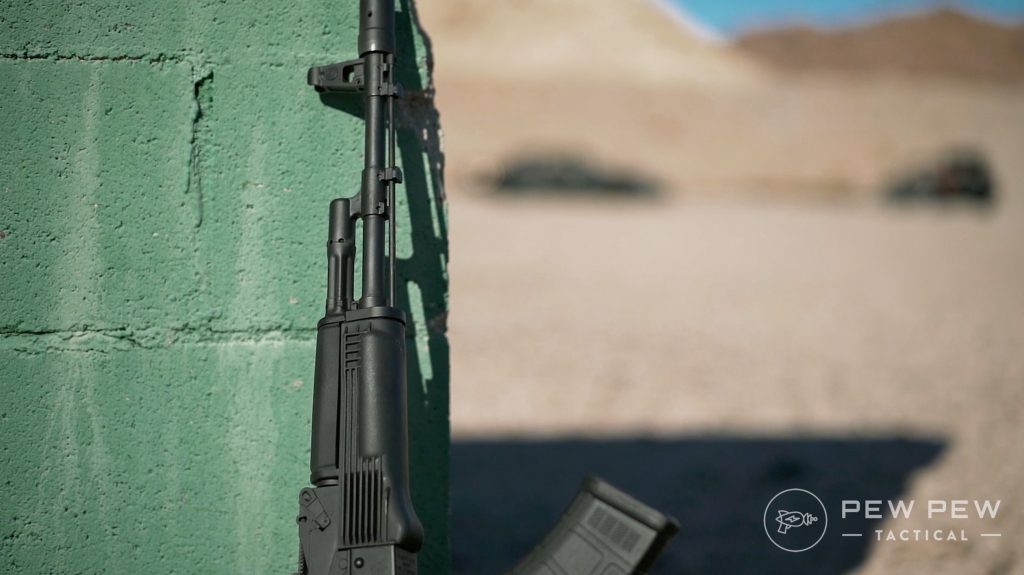 If you index your support hand poorly, you're going to burn the shit out of it on that metal handguard retaining cap.
Ask me how I know…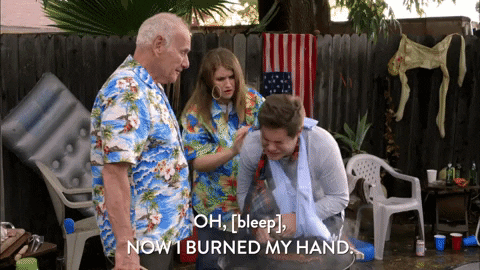 The 103 utilizes PSA's standard single-stage AK trigger. And it runs great for what it is.
In my experience, AKs tend to have a very different trigger compared to most AR-15s.
They bring very little takeup before you hit a real small wall, then a quite sudden break that might catch you off guard if you're not used to it.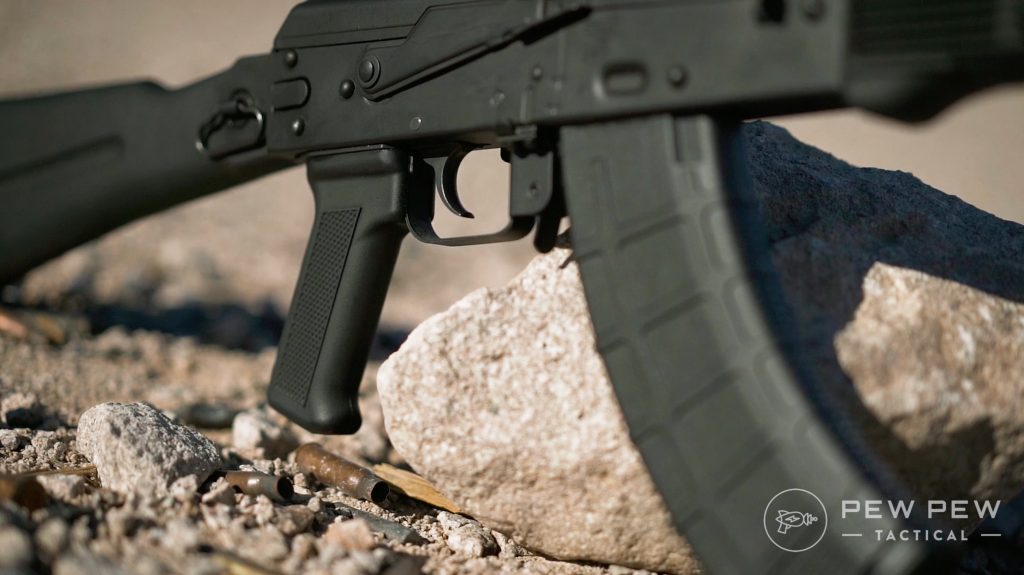 Personal preference stuff here, but I quite like them and find it feels natural.
PSA + FN? Oh Yeah!
One of the gun's bigger selling points for many folks is the inclusion of an FN Herstal cold hammer forged chrome lined barrel.
At this particular point in time, that feature appears to be a PSA exclusive.
Comprised of chrome moly vanadium steel, FN dubs the material "machine gun steel" for its use in the M249 and M240.
The 103's barrel offers a 1-in-9.45-inch twist rate and standard 14×1 left-handed threads.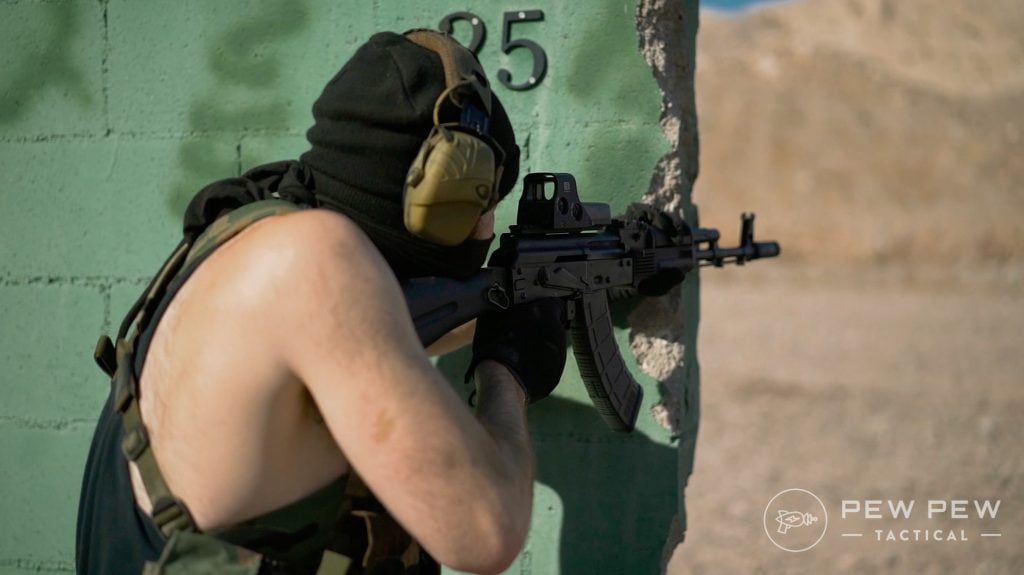 I got easy, repeated hits on 300-yard steel with Tula steel-cased 7.62×39.
That's with an unmagnified optic too.
Now, I'm not an expert on AK barrel metallurgy or anything like that. Nevertheless, based on what I saw at the range, folks are right to be excited about that FN barrel.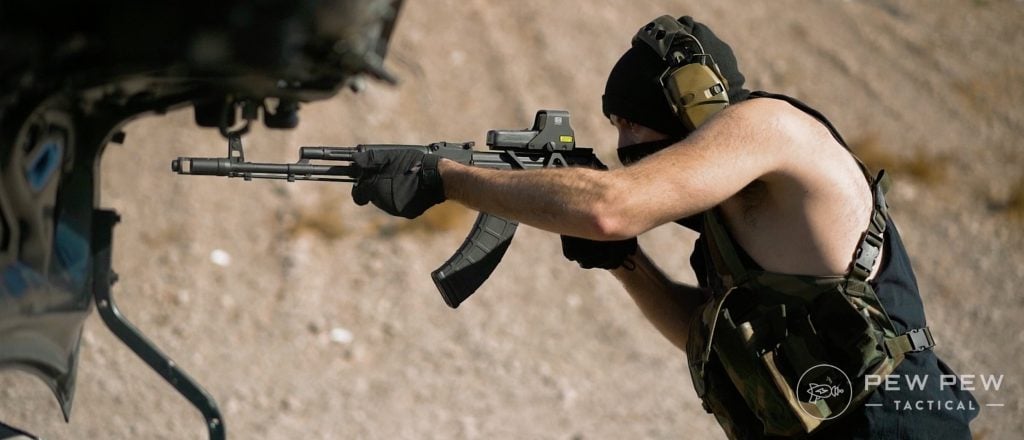 Shooting the AK-103
Like the AK-74, the AK-103's muzzle brake immediately jumps out as a notable feature while shooting.
It features two large ports off to either side and a series of vent holes at various angles that utilize escaping gasses to mitigate muzzle climb.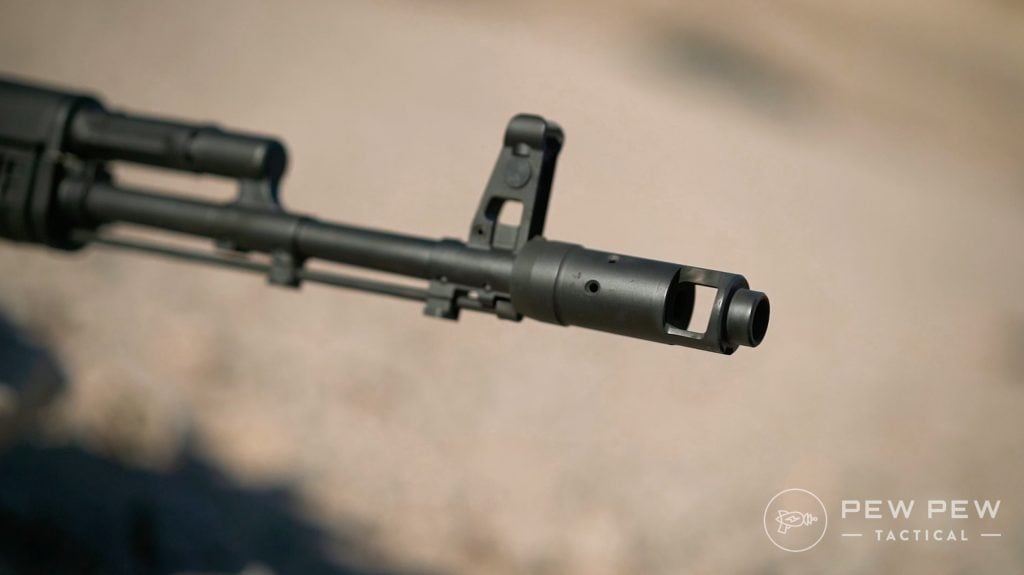 And it actually does a surprisingly good job even with the larger 7.62x39mm round.
I geeked out a bit about the non-existent recoil on the 5.45 AK-74 when I reviewed it.
You can check out my AK-74 review or just hit play on the video below.
Although the jump up to 7.62 is obviously going to incur more recoil, that muzzle brake feels like it's doing a hell of a job.
The 103's recoil impulse is much, much less violent than you'd expect if you've spent much time firing musty old AKs.
While still mildly unpleasant for anyone unfortunate enough to be adjacent to you, the performance increase is quite welcome.
At the range, we tossed a Midwest Industries Picatinny dovetail mount on the gun with an older EOTech 552.
110
at Brownells
Prices accurate at time of writing
Prices accurate at time of writing
Honestly, even this super simple setup was a blast to run and an immediate improvement over AK irons.
Any time you mount an optic on an AK, you're going to be jumping into weird quasi chin-weld territory just given the dimensions of the stock.
That said, it's not too bad once you get used to it.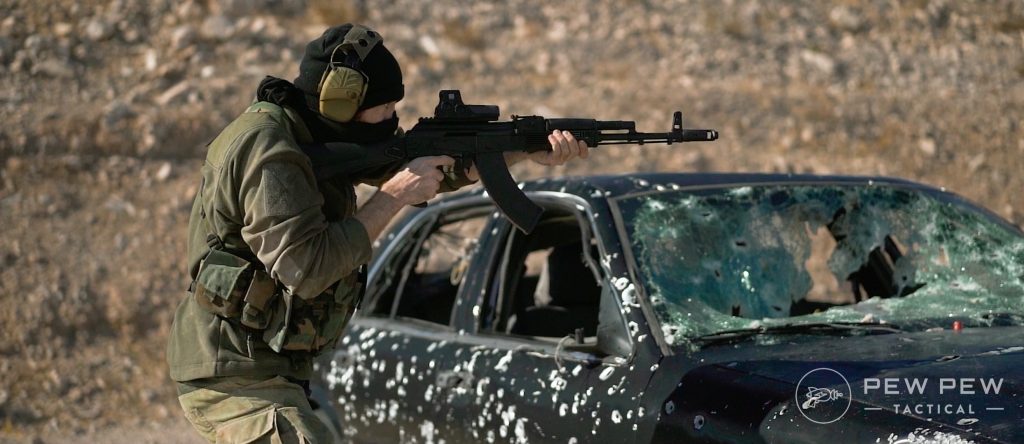 Once acclimated to the beefier recoil of 7.62x39mm jumping through my jawbones, the setup allowed for the quick target acquisition and fast follow up shots.
PSA includes one 30-round AK-47 mag with the gun.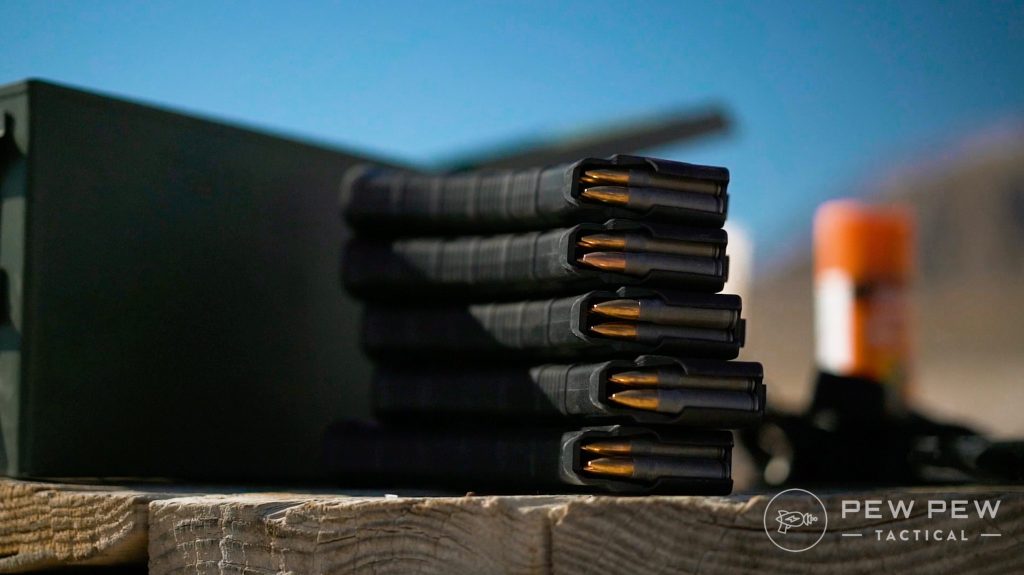 In theory, the PSA 103 should be compatible with most 7.62x39mm mags currently out there.
However, if you start introducing weirder stuff, there's always the chance it just might not vibe.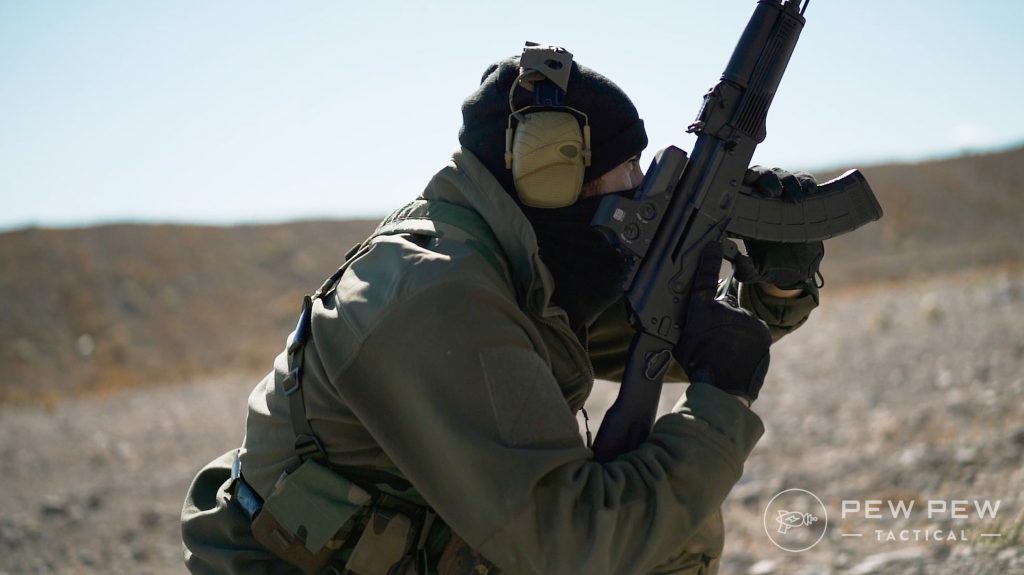 We were using Gen PMAGs for our duration with the gun.
Outside of one mag, which appeared to have a messed up follower, everything ran and fit together just fine.
15
at Brownells
Prices accurate at time of writing
Prices accurate at time of writing
By The Numbers
Reliability: 5/5
Other than one PMAG that gave us a headache — and was not the 103's fault — the AK-103 ran flawlessly. It fed, fired, and ejected with no hiccups.
Ergonomics: 4/5
The AK-103 feels nice but popping the EOTech on top meant I had to adjust my stance. While this wasn't a huge deal on the AK-74, the bigger 7.62 round means more recoil and a more jarring experience for my chin.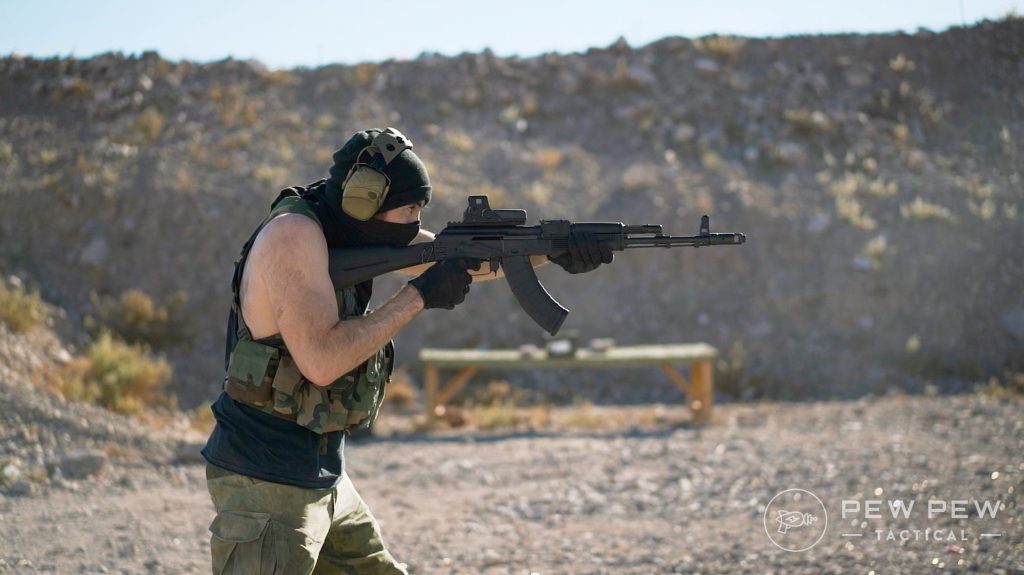 Customization: 5/5
It's an AK, which means plenty of aftermarket support. You won't lack options, I'll put it that way. Need some inspo? Check out our Best AK-47 Upgrades.
Value: 4.5/5
The AK-103 is not a 1:1 clone, but it gets pretty close without driving the price tag through the roof. If you want something that resembles a classic but without paying top dollar, the AK-103 fills that requirement.
699
at Palmetto State Armory
Prices accurate at time of writing
Prices accurate at time of writing
Overall: 4.5/5
Conclusion
So overall, is the PSA AK-103 worth snagging? In this nerd's humble opinion, there's good reason to bump the PSA AK-103 to the top of your wish list — especially with that FN Herstal barrel included as part of the package.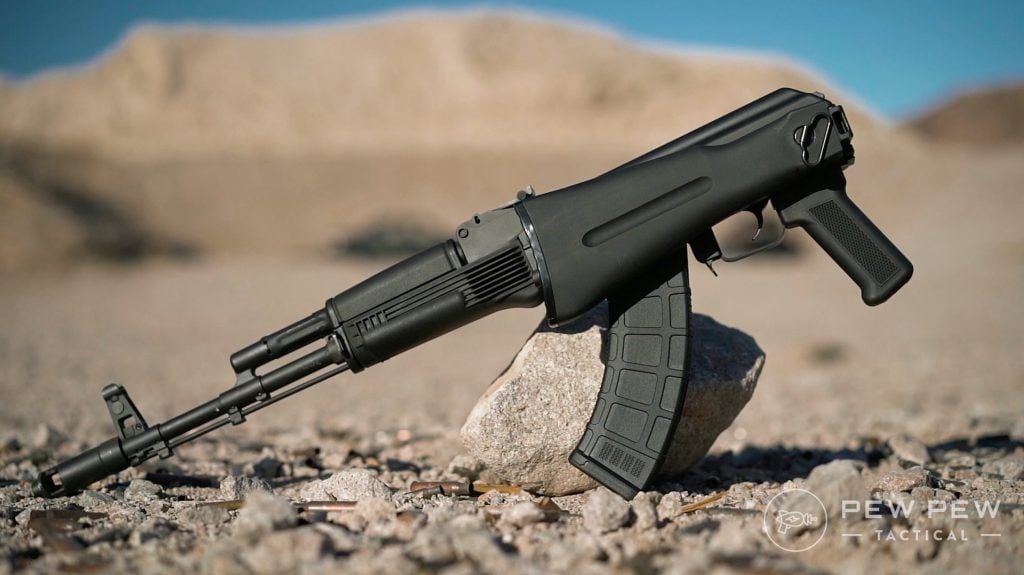 While it certainly fits into what I would term a "niche" category, it's a solid and fun platform perfect for those who want a modernized, American-made AK.
699
at Palmetto State Armory
Prices accurate at time of writing
Prices accurate at time of writing
To see the PSA AK-103 in action, check out the video below.
What do you think of PSA's AK-103? Let us know in the comments below. Ready for more PSA in your life? Check out our review of almost all their guns. Or you can peep other AK options in our Best AK-47: Complete Buyer's Guide.