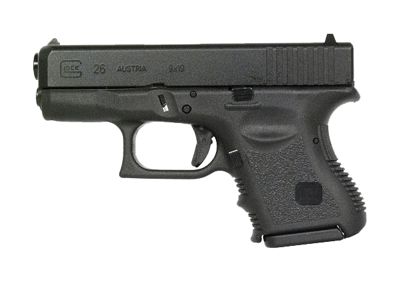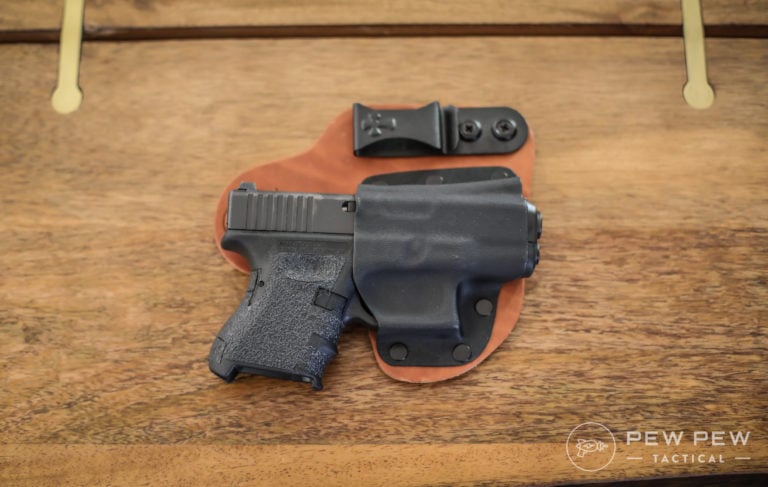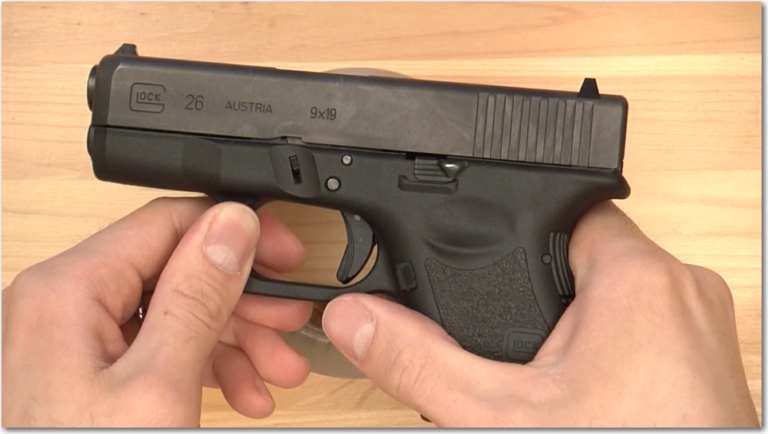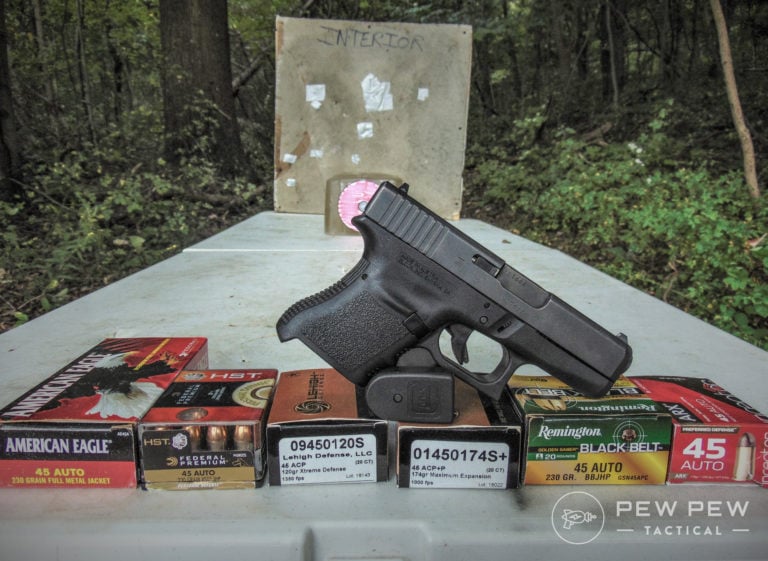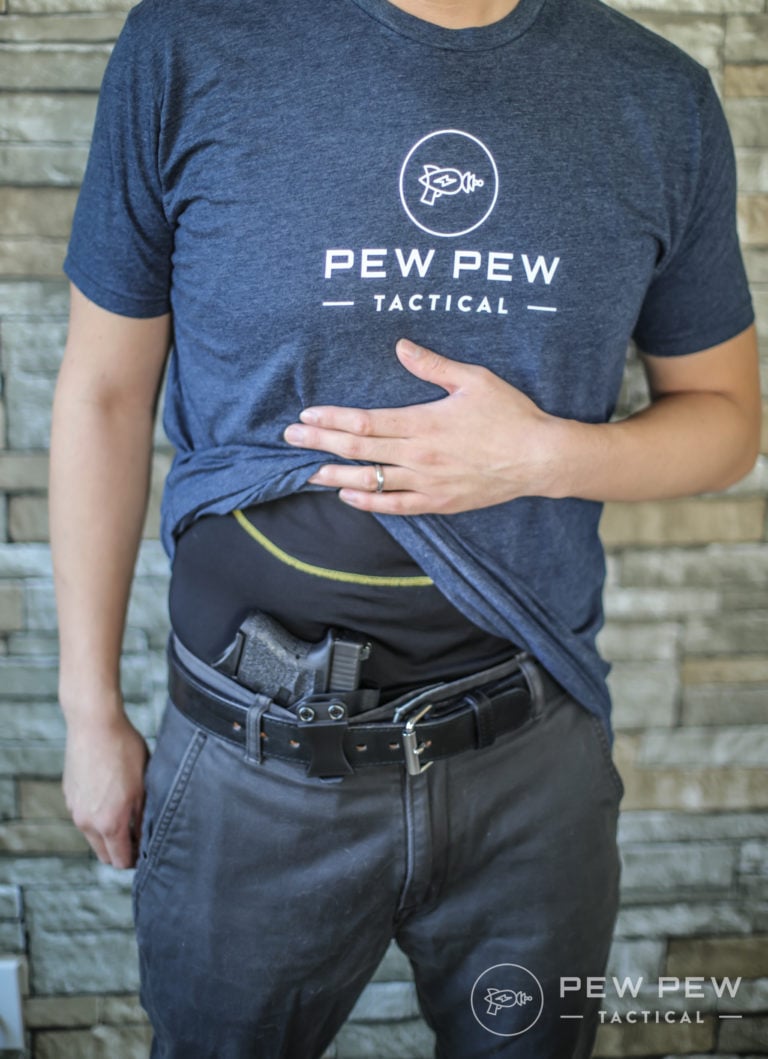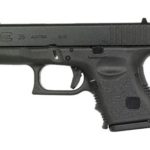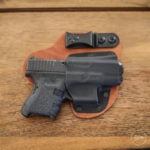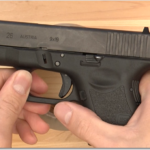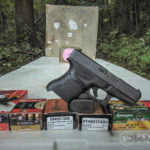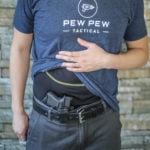 4
Subcompact, great for carry

Interchangeable backstraps

Glock aftermarket support is fantastic
Might be too small for some hands
Editor's Note:
"The Glock 26 is affectionately known as the "baby Glock." This 6.41-inch long sub-compact handgun is the smallest of Glock's 9mm models.  And while it's a great concealed carry gun, the G26's small size makes the handgun difficult to handle for people with large hands. The G26 didn't get the nickname "baby Glock" for no reason – it's tiny.
When Glock released the G26 Gen 4, they added two great features — adjustable backstraps and a magazine-release button that's easier to access. While these modifications helped make the handgun easier to handle, the gun's small size may take some getting used to.
Like with other Glock products, the "baby Glock" is designed to be just as durable and accurate as its predecessors. It comes with a 10-round magazine, so you don't get as much firepower as you would with bigger 9mm Glocks. Don't let the size fool you though, the G26 is just as strong as full-sized 9mms.
The G26 is designed for one primary purpose: concealed carry. If you're looking for a gun that's guaranteed to be comfortable and easy to lug around, you won't find a better match. Its small size makes the G26 the best gun for shooters who need compactness over versatility." – Brandon Harville
Read full review
Glock 26 For Sale - Compare Prices
Glock 26 Specs
Action
Double Action Only / Semi-Auto
Barrel Length
3.4in / 3.5in
Magazine Included
2 x 10-Round / 3 x 10-Round
Overall Length
6.4in / 6.5in
Weight
21.69 oz / 21.7 oz
Glock 26 Features

nDLC finish

Interchangeable backstraps

Easy to reach mag release

Ambidextrous slide

Glock Marksman Barrel (GMB)
By The Numbers - Glock 26
Accuracy
It's a Glock, it's going to hit where you want.
Reliability
Again, it's a Glock. These things are known for running reliably.
Customization
Glock has a large aftermarket.
Ergonomics
It might be too small for some.
Overall
This is a great option for a backup or concealed carry gun.
Hands-On Reviews & Related Post
Glock 26 Variations & Comparables
final verdict
If you're committed to the Glock brand, but don't want the G43 or G43x for whatever reason, the Glock 26 presents another option. Chambered in 9mm, it's a bare bones polymer pistol built on the reliable Glock platform. As a backup gun or CCW option, it excels — although, it might too small for some.
Community reviews
There are no reviews for this product yet.
Add your own rating and help other Pew Pew users pick the right guns