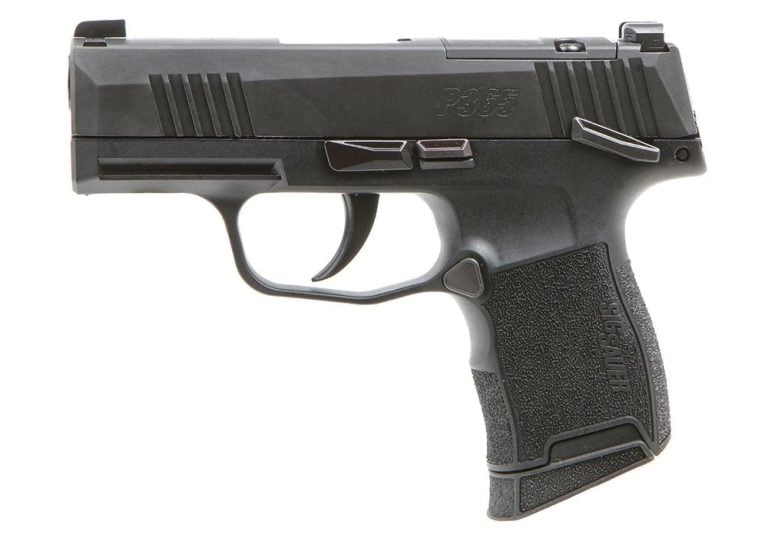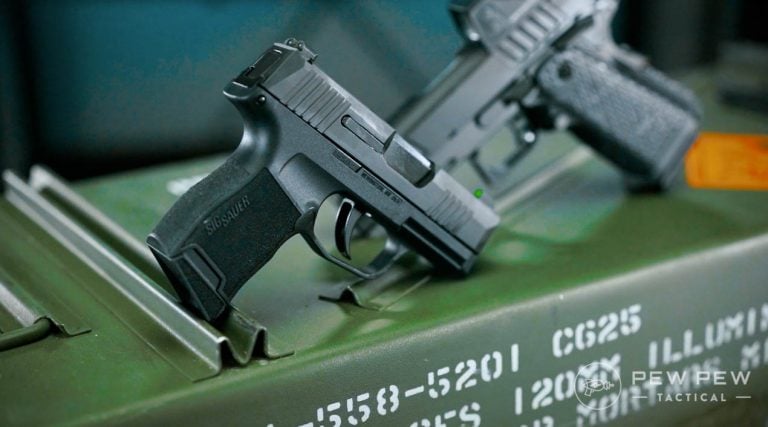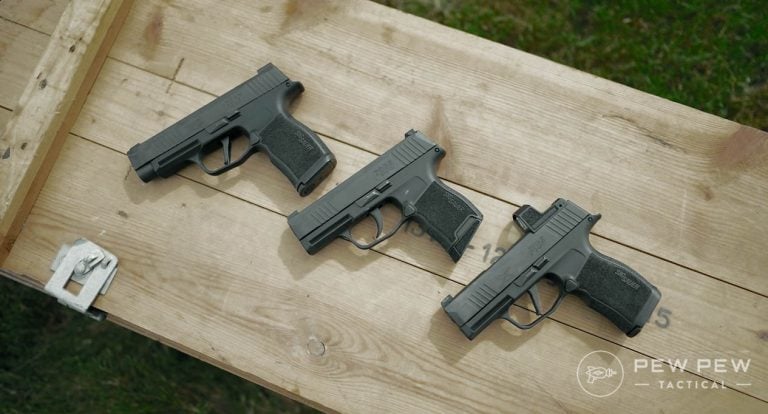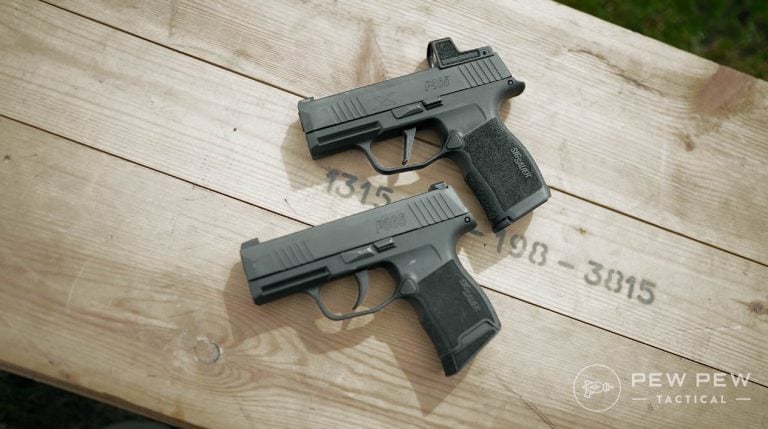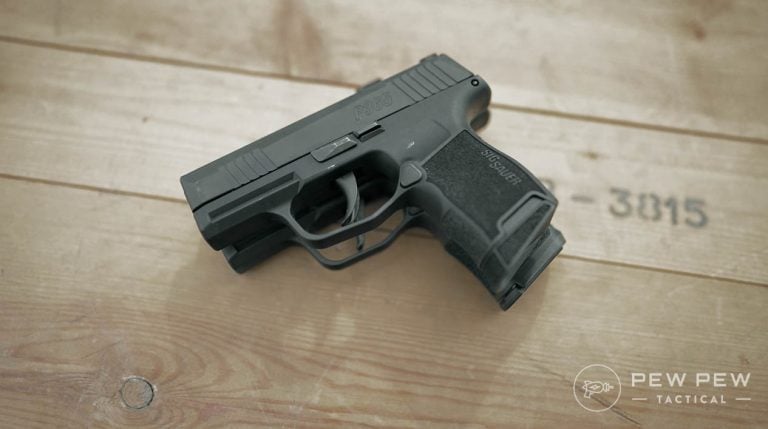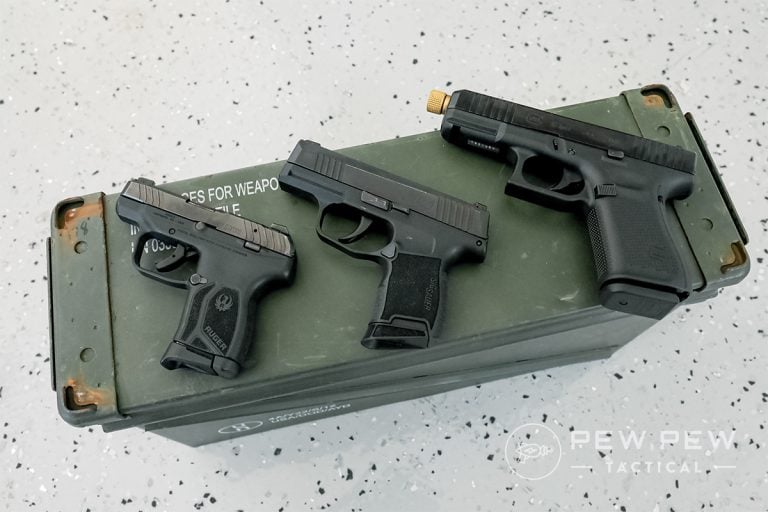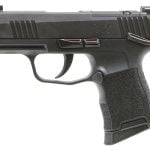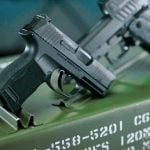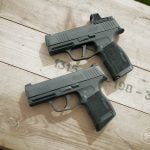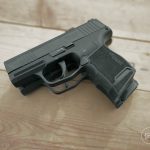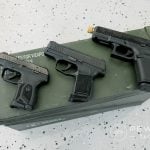 10+1 9mm capacity with up to 15+1 with extended mags

First micro 9mm form factor gun with 10+1 capacity

Tritium night sights

Excellent grip

Controllable given the size
Tight fit with full mag and one in the chamber

Thumb may rest on slide stop negating last round slide hold open
Editor's Note:
The Sig P365 is an impressive micro 9mm with a great track record. This gun is a popular subcompact semi-auto pistol, designed for CCW and self defense. Some of it's key features include a 10-round capacity, which is higher than many of its competitors, compact and modular, has XRAY3 Day/Night sights providing visibility in low light conditions, and ambi controls. We've tested this gun time and time again. As our writer puts it, "The rest of the industry has had a couple of years to catch up but the P365 is still an impressive micro 9mm that is super popular as a CCW option." – Travis Pike
Read full review
Product Description
The original 10+1 micro 9mm that launched a variety of competitors from other brands. The P365 is proven through the years, still a top seller, and the go-to CCW for many. The P365 is striker-fired with a clean and crisp trigger. Coming in at under 18 oz the P365 is also rated for +P 9mm ammo and comes with tritium sights standard.
Sig Sauer P365 For Sale - Compare Prices
Palmetto State Armory
Save $150
Sig Sauer P365 Specs
Action
Double Action Only / Semi-Auto
Magazine Capacity
10+1-Round
Magazine Included
2 x 10-Round
Magazine Type
Fixed / Removable
Sig Sauer P365 Features

10+1 or up to 15+1 magazines available

X-Ray3 Day/Night sights standard

Nitron slide finishing

Ambidextrous controls
By The Numbers - Sig Sauer P365
Accuracy
Quite accurate for a small gun. Sights and trigger make it a smooth shooter.
Reliability
Zero malfunctions with a wide variety of training and defensive ammo
Customization
Lots of upgrades available such as lights, holsters, mags, & more
Ergonomics
Solid but in the end it's still a small gun. Sometimes the slide doesn't lock due to finger placement.
Overall
Hands-On Reviews & Related Post
Sig Sauer P365 Variations & Comparables
Sig Sauer P365 Upgrades & Accessories
final verdict
The Sig Sauer P365 continues to be one most popular CCW pistols due to its large capacity, reliability, tiny size, great trigger, and upgrade potential. Standard 10+1 magazines are great for size vs capacity while there's also 12+1 and 15+1 extended mag options. Plus it's fun to shoot and comes in several size and feature varieties like the P365XL (larger grip and slide) and SAS models (anti-snag).
Community reviews
There are no reviews for this product yet.
Add your own rating and help other Pew Pew users pick the right guns