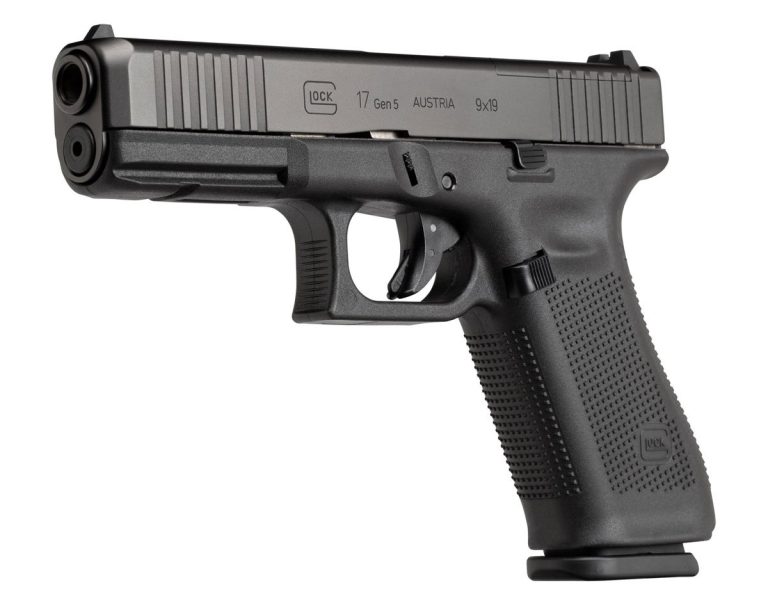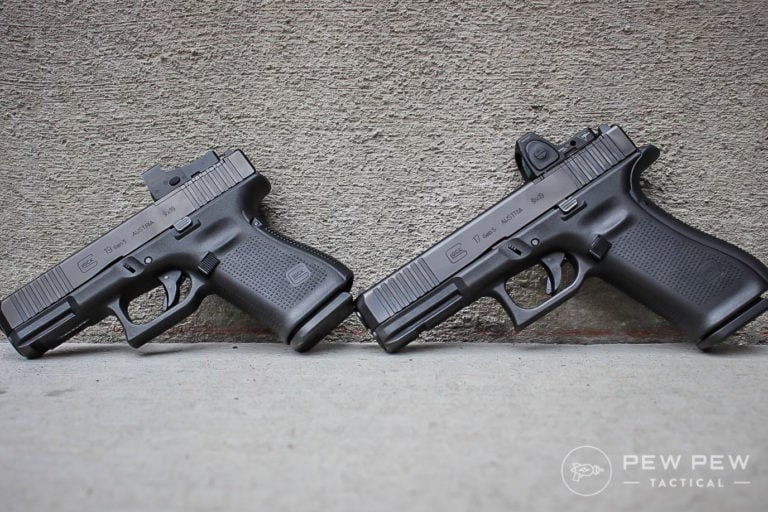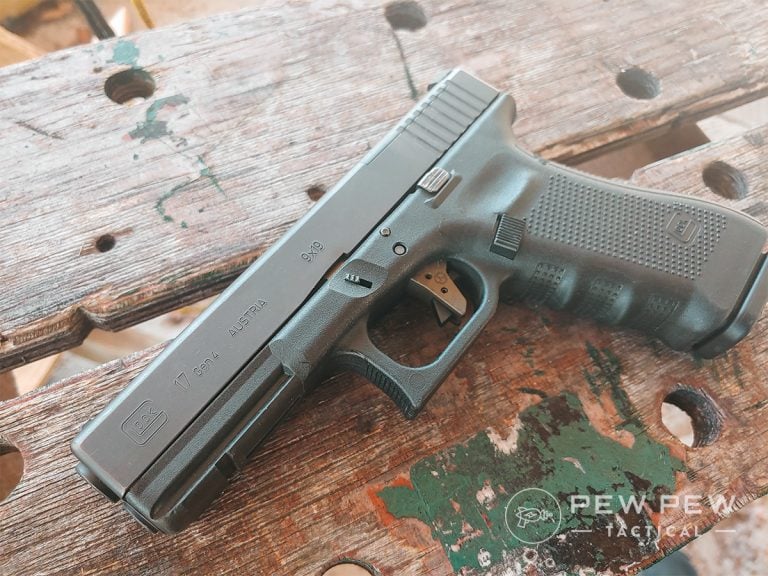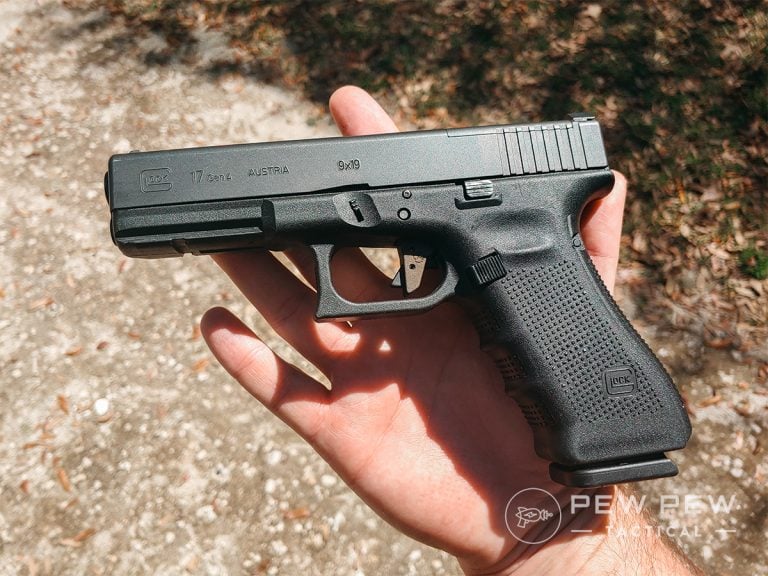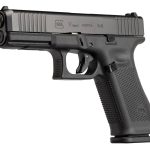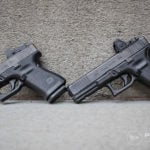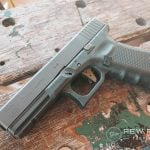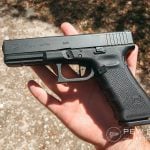 Optics compatible

Reliable

Tons of aftermarket support

Modular grip
Slide bite is a real risk

Small slide lock
Editor's Note:
The Glock G17 delivers a reliable, fairly ergonomic full-sized 9mm pistol in a very affordable package. Plus, the wide range of aftermarket parts and accessories available allow you to customize your G17 to exactly what you want.
Read full review
Product Description
The G17 is a classic, and it's a classic that keeps evolving — this time around with a mounting plate for red dots. A full-size, 9mm design, the Glock 17 MOS brings the familiar Glock design but elevates it by making it red dot accessible. Looking for something for home defense? This is the pistol to consider.
Glock G17 MOS For Sale - Compare Prices
Glock G17 MOS Features

Optics ready

17+1 capacity

Modular grip area
By The Numbers - Glock G17 MOS
Accuracy
The Glock G17 is about as accurate for a stock-duty-style firearm. It won't shoot like a Czechmate but shoots pretty dang straight.
Reliability
The Glock G17 doesn't fail. It doesn't give up and will eat whatever you put through it.
Customization
It's the AR-15 of handguns. You can toss on whatever accessories you want and customize the optic from the ground up.
Ergonomics
The slide bite, the small slide lock, and the blade-like trigger are downsides of a solid gun.
Overall
Hands-On Reviews & Related Post
Glock G17 MOS Variations & Comparables
Glock G17 MOS Upgrades & Accessories
final verdict
The great thing about Glocks is they follow a familiar design pattern. That means you can opt for a Glock 17 MOS for home defense and then step down to a Glock 17 or 43x for concealed carry. There's a lot of value in keeping things consistent. The G17 MOS helps you accomplish that while also adding in red dot capabilities.
Community reviews
There are no reviews for this product yet.
Add your own rating and help other Pew Pew users pick the right guns