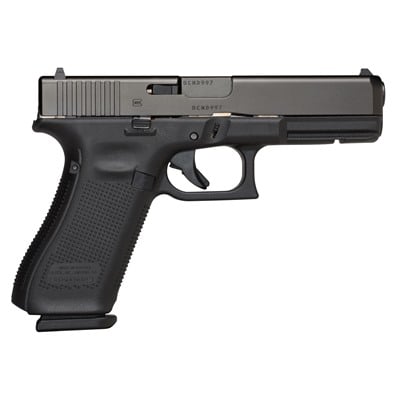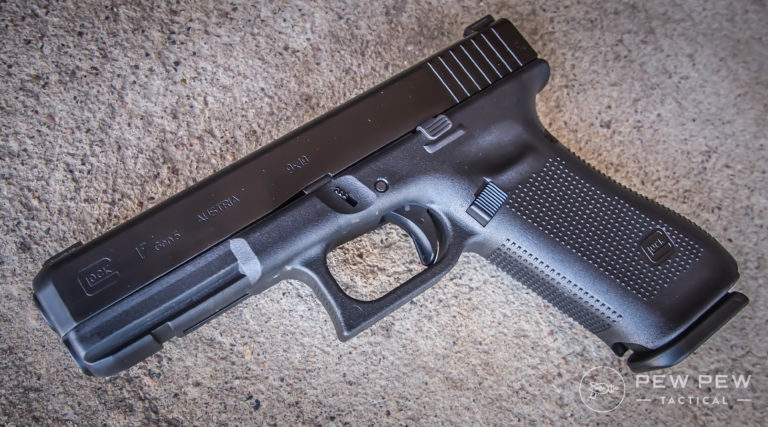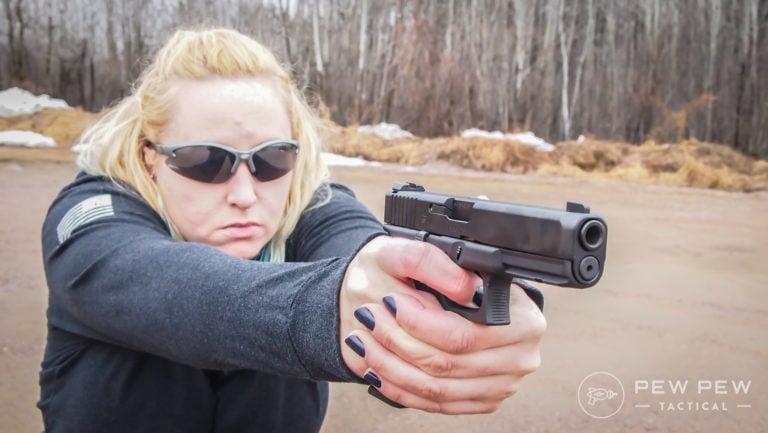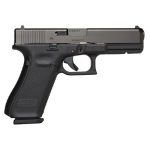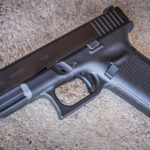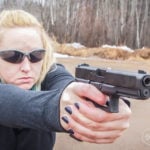 Large aftermarket

Reliable performance

Durable
Trigger isn't the best

Iron sights aren't great
Editor's Note:
The Glock G17 adheres to the elements of Glock you've come to expect. With a 9mm chambering, the full-size semi-auto pistol features familiar Glock ergonomics and performance. It's a reliable shooter and durable — it won't stop until you do. For slightly smaller versions, check out the G19 (midsize) or the G43X (compact).
Product Description
This 9mm semi-automatic pistol sports a 17+1 standard capacity with the option to expand that through extended aftermarket magazines. Measuring 7.95 inches in total length, the G17 stands 5.47 inches and weighs 24.97 ounces unloaded. Barrel length sits at 4.49 inches.
Glock G17 Gen 5 For Sale - Compare Prices
Glock G17 Gen 5 Specs
Magazine Included
3 x 17-Round
Glock G17 Gen 5 Features

Polymer frame

Reversible, enlarged mag catch

Ambidextrous slide stop lever

Backstrap options
By The Numbers - Glock G17 Gen 5
Accuracy
Hits where you want it to
Reliability
Super reliable performance
Customization
Large aftermarket support
Ergonomics
Some people dig it, others don't
Overall
Decent, well-priced handgun
Hands-On Reviews & Related Post
Glock G17 Gen 5 Variations & Comparables
4.4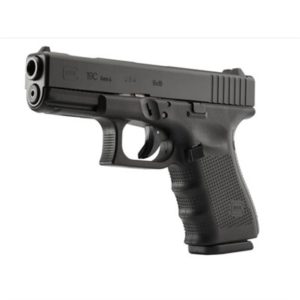 VIEW DETAILS
Glock 19 is the most proven compact semi-automatic handgun on the market today. Chambered in 9mm Luger, the Glock 19 is a versatile compact version of the standard Glock option.  It's great for use as a backup weapon, concealed carry, or service pistol.  The Gen 5 in particular has made some great improvements which include an ambidextrous slide stop lever, flared mag-well, and upgraded barrel design, just to name a few. The G19 has been a favorite amongst police agencies and military units and for good reasons. This gun is simple to operate and easy to maintain, making it a great first gun, CCW, or home defense weapon.
Read More
Glock G17 Gen 5 Upgrades & Accessories
final verdict
The Glock G17 features familiar Glock ergonomics and performance offering a reliable shooting performance time and time again. This gun can feel a bit clunky ergonomically and the trigger isn't the best but that's an easy swap. Overall, Glocks are known for their durability and reliability and the G17 is no different. This gun will keep going — rain, shine, or otherwise.
Community reviews
There are no reviews for this product yet.
Add your own rating and help other Pew Pew users pick the right guns