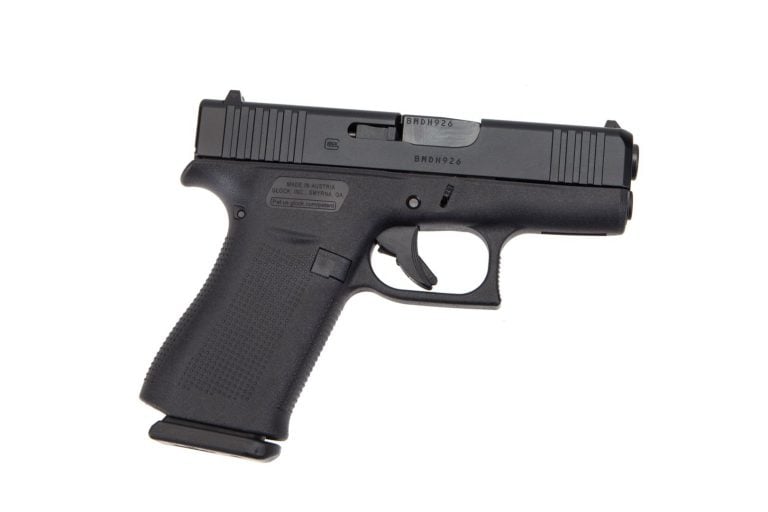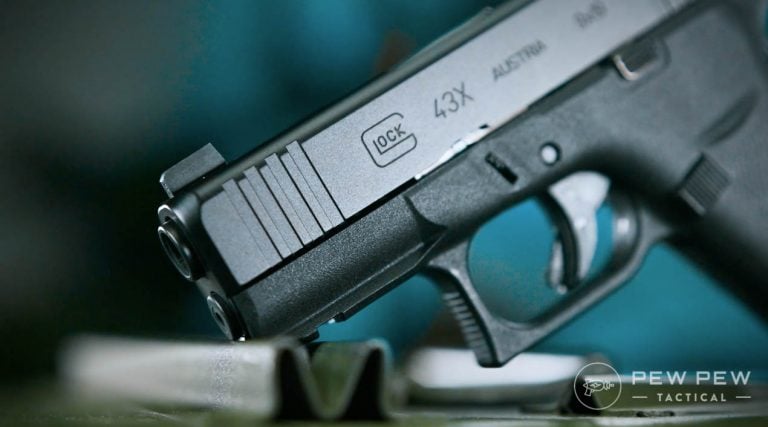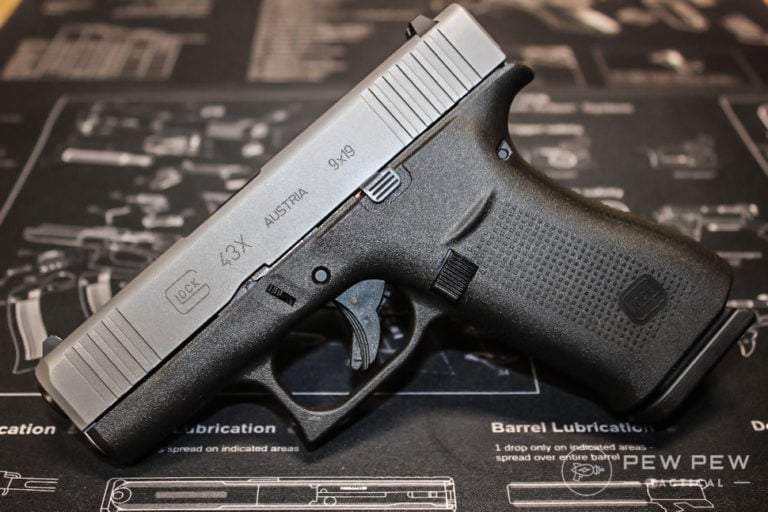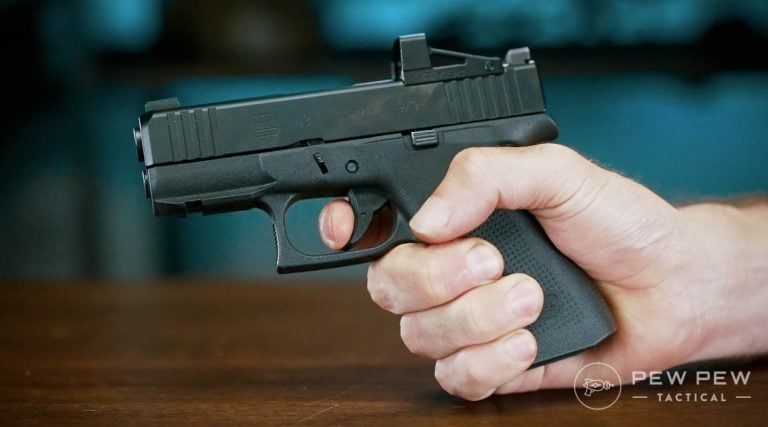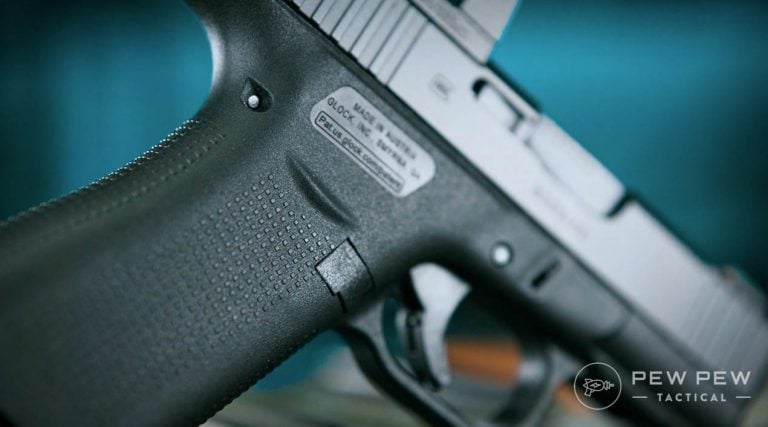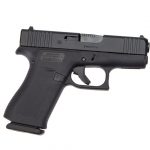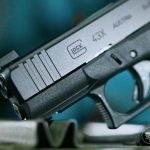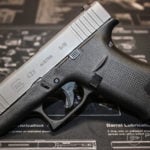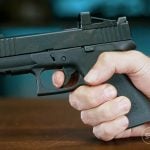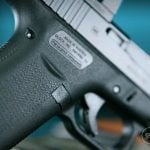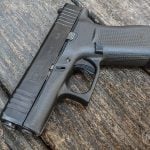 Very reliable

Simple controls & easy to shoot

Compact & great for CCW
Snappy due to shorter barrel

Slight offset on rear sight

Stiff trigger

10-rd standard capacity
Editor's Note:
Glocks do a lot of things right and G43x is one of them. This gun is very comfortable to conceal carry, easy to shoot, and great for defensive shooting. With its straightforward Glock platform and thin profile, this gun is a great choice for CCW. The Glock 43x has a short slide with a barrel length of 3.41 inches and a total length of 6.5 inches. It weighs only 18.7oz, is 5.04 inches tall, and is 1.06 inches wide. It has a trigger pull weight of approximately 5.5 lbs, consistent with other Glock models. Out of the box, this gun comes with standard 10-round mags which isn't as efficient when compared to a similar-sized Sig P365.
Read full review
Glock 43X For Sale - Compare Prices
Glock 43X Specs
Magazine Included
2 x 10-Round
Safety
Safe Action System
Glock 43X Features

Slimline, Gen5 frame

nDLC finish

10-round magazine capacity

GLOCK Marksman Barrel

Reversible magazine catch

Front slide serrations
By The Numbers - Glock 43X
Accuracy
Pretty good for a small pistol. Offset rear sight affected accuracy a bit.
Reliability
Simple and reliable mechanics
Customization
Near endless customizations
Ergonomics
Awkward slide release but gun is very comfortable and grip is thin
Overall
Hands-On Reviews & Related Post
Glock 43X Variations & Comparables
Glock 43X Upgrades & Accessories
final verdict
"The Glock 43X brings Glock to a more modern concealed carry market. It's easy to shoot, easy to carry, and makes for a potent defensive firearm. The Glock 43X is a very competent concealed carry pistol and performs admirably as a combat pistol." – Travis P
Community reviews
There are no reviews for this product yet.
Add your own rating and help other Pew Pew users pick the right guns