California residents will now have a new pistol available to purchase after Sig Sauer announced a revamped P320-M18 that is California-compliant.

The announcement came last week as a result of a preliminary injunction granted by U.S. District Judge Cormac J. Carney earlier this year. The injunction prevented the state from requiring new pistols to possess a microstamping feature currently not in production.
With that requirement overturned, the New Hampshire-based company was able to tweak the pistol and submit it for the state's handgun roster, allowing residents to finally purchase something new.  
Sig Sauer P320-M18 CA
Specs
Weight (with magazine)
28.1oz
Features
SIGLITE Front Night Sight
Removable Rear Night Sight Plate
Ambidextrous Manual Safety
The P320 M18 CA model sports the coyote tan finish associated with the M18 model but with a 10-round capacity magazine to appease California restrictions.
This pistol also comes equipped with the P320 Fire Control Unit, which allows users to swap out grip modules, slides, and other upgrades.
"The California P320-M18 is an exciting, long-waited, new release from SIG SAUER as it's the very first opportunity for California enthusiasts to finally own a P320," Tom Taylor, Chief Marketing Officer and Executive Vice President of Commercial Sales said in a press release.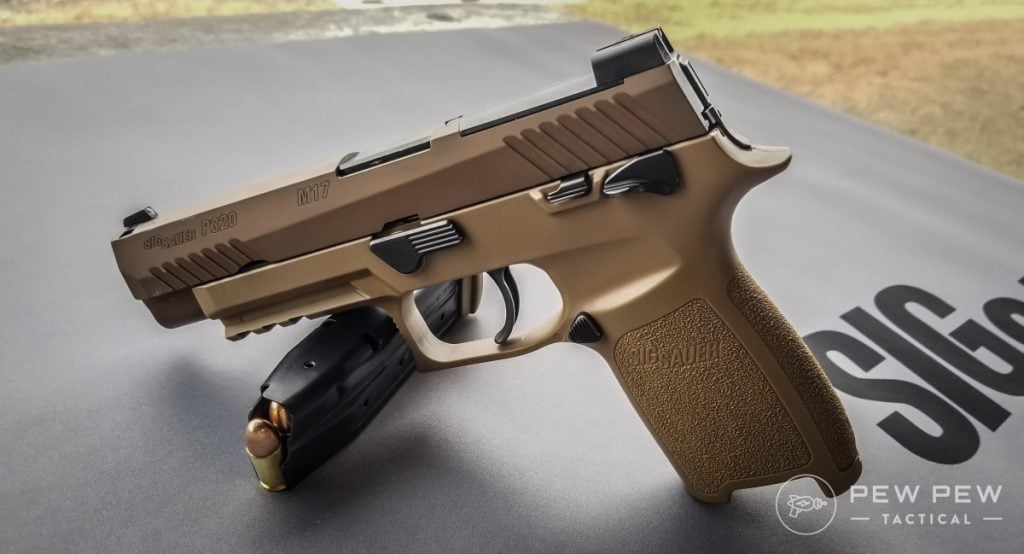 The P320-M18 itself is based on the pistol submitted to the U.S. Army's Modular Handgun System competition – which Sig eventually won. After its adoption, the gun maker quickly released civilian versions known as the M17 and M18.
While the M17 represented a full-size handgun, the M18 was designated as the carry option and has proven to be the more popular of the two.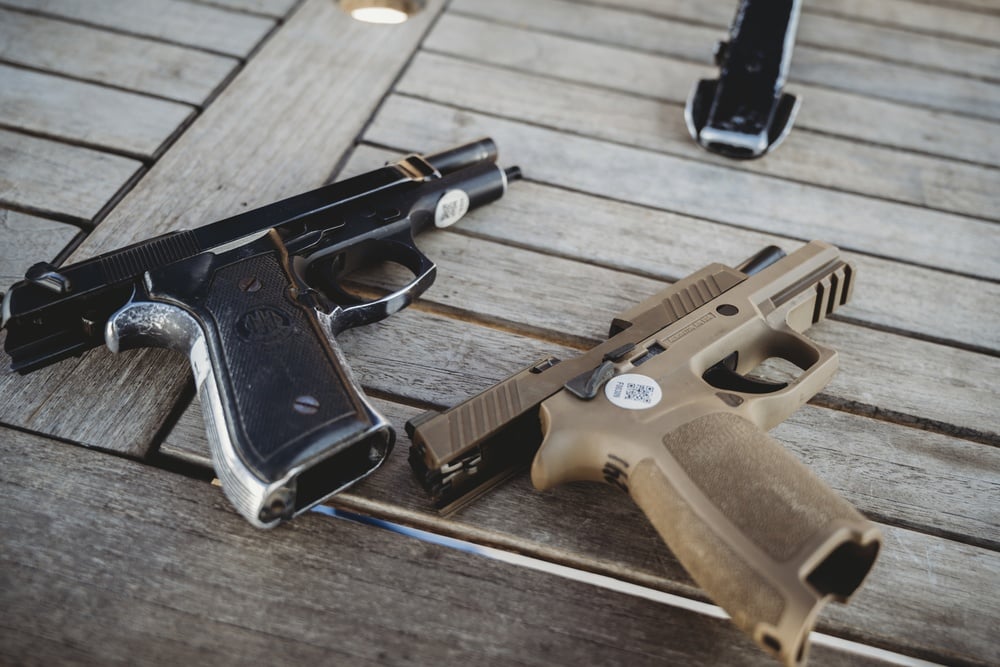 Sig said it's pleased to bring this option to more consumers.
"Californians can now own the sidearm of the U.S. Military. The P320-M18 CA shares the same features as the firearm that was awarded the U.S. Army contract for the Modular Handgun System (MHS) and is in service with the Army, Navy, Air Force, and Marines."
649
at GrabAGun
Prices accurate at time of writing
Prices accurate at time of writing
The P320-M18 California-Compliant model retails for $779, but street prices seem to be hovering around $650.  
What do you think of the California-compliant P320-M18? Let us know below. To get more of your Sig Sauer fix, check out our ultimate guide to P320 Models or shop for some upgrades.