The California Roster of Handguns Certified for Sale is simply a short list of handguns you can buy in California.
Some manufacturers even have California specific models that have extra devices such as the M&P 9mm Shield's red fin of safety to meet the standards of the roster.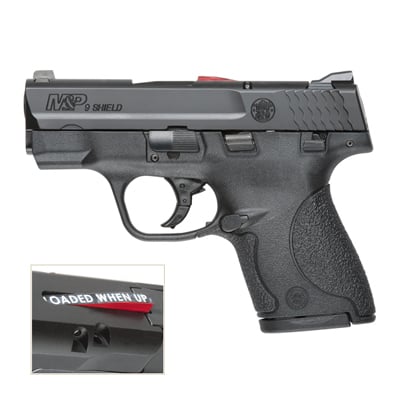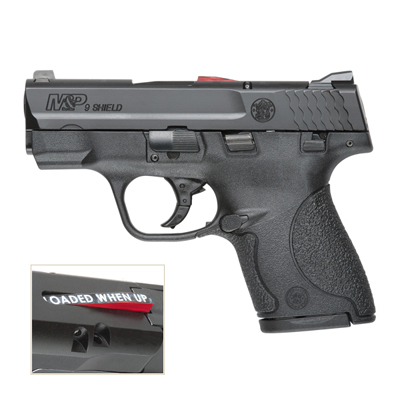 Impact
You can see the list here along with their legalese.
Effective January 1, 2001, no handgun may be manufactured within California, imported into California for sale, lent, given, kept for sale, or offered/exposed for sale unless that handgun model has passed firing, safety, and drop tests and is certified for sale in California by the Department of Justice. Private party transfers, curio/relic handguns, certain single-action revolvers, and pawn/consignment returns are exempt from this requirement.
On the surface it sounds great…it's a list of vetted guns that have passed some additional safety tests.  But since the roster has existed, massive amounts of handguns have been removed by the DOJ.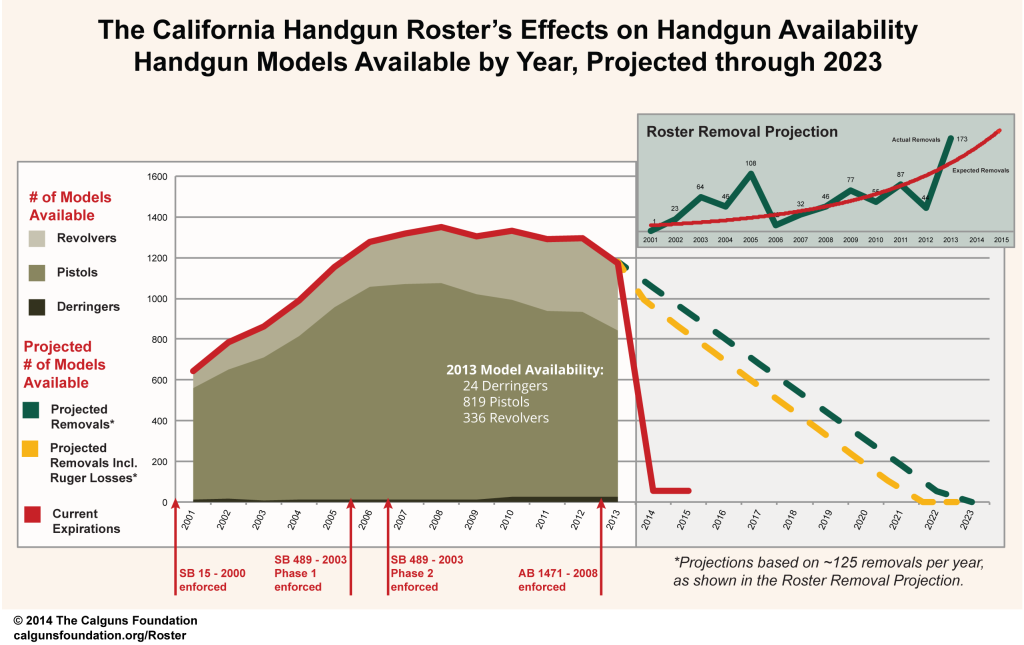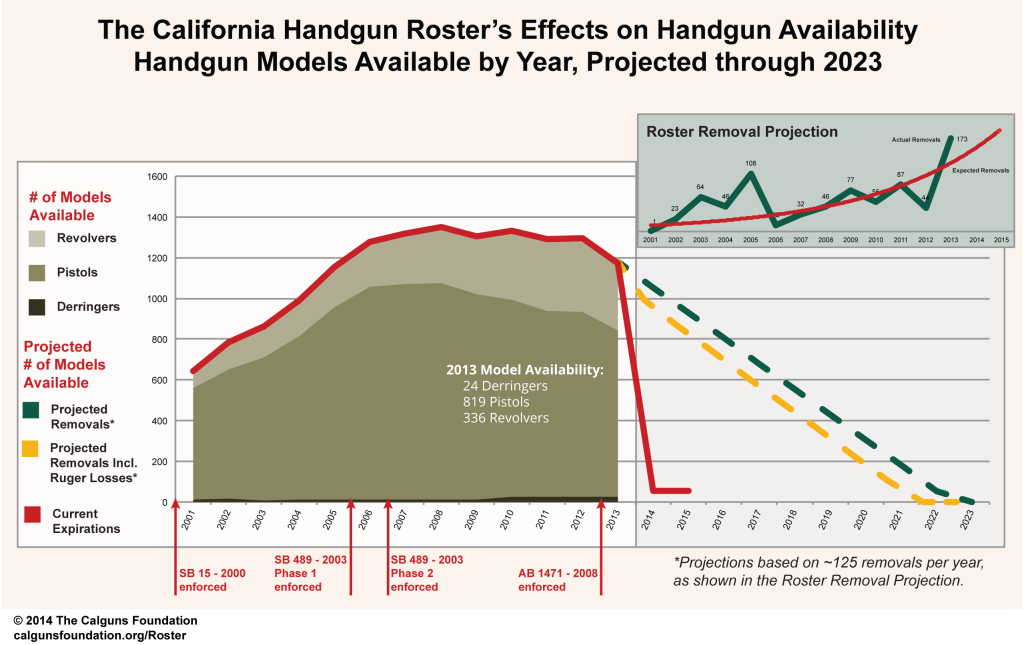 But once you dig down to it, it makes it hard for manufacturers to create new firearms that can meet the demands of the roster.  And how are other states allowing all the other types of handguns if they are not "safe."
It's also very likely no new models will be added since there is now an added "microstamping" requirement which uses controversial technology that will etch identifying marks on the bullet casing.
You can check out the link to Wikipedia for a variety of arguments against it, but it boils down to immature technology, and very easy ways to get around it such as switching out the firing pin (easy) or picking up brass at the range and scattering it at a crime scene.
Two of the largest gun manufacturers, Sturm, Ruger & Co. and Smith & Wesson have already announced they will no longer sell new handguns to California residents.
And it's the reason that Glock can only sell it's older Generation 3 pistols since the Gen 4 ones do not meet the requirements, and they are not creating California specific models.
Single Shot Exemptions (SSE)
For a while until 2015, many California residents utilized the "Single Shot Exemption" clause which allowed off-list handguns to still be sold in state if they met certain criteria including a longer barrel length and only able to fire one shot (usually met with a single shot "sled" magazine).
However, purchasers were able to modify the handgun after buying including replacing the longer barrels with standard barrels and using regular magazines.  This method of obtaining off-list handguns was closed when AB 1964 passed.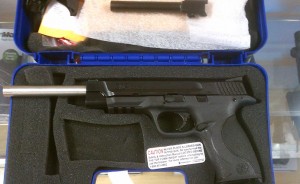 Current Status
Now the only way to obtain an off-list handgun is to buy it through a private party transfer.  And because of this, you'll see that the prices of these guns are much higher than the standard prices elsewhere in the country.  Police officers are still able to purchase off-list handguns.
Future?
The Calguns Foundation has currently filed a federal civil rights lawsuit called Peña v. Cid (now Peña v. Lindley) against the California Department of Justice.  Only time can tell.