Tired of every gun you see online being out of stock?
Well, we are too! In light of recent shortages, we've turned to the only supplier of guns that can keep up with demand — Nerf.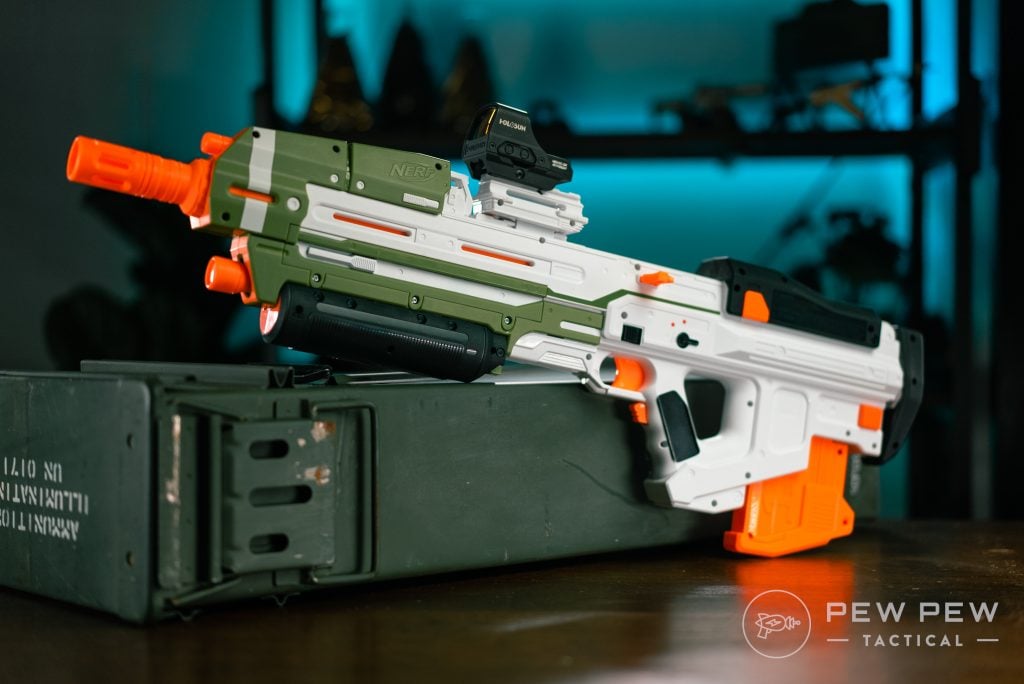 While the M-16 was rumored to be made by Mattel, people in the know have always said that the real mass producer of gats and grenades was Hasbro.
One of the most advanced Nerf guns they've ever produced is the Halo MA40!
Table of Contents
Loading...
Specs
Powered by 4x 1.5volt C batteries (I'm running the Gucci ones, Lithium-Ion) the MA40 is a motorized rifle.
Gone are the days of our childhood of having to pump an air chamber or pull a cocking lever, this blaster is powered by an accelerator! Think of it as a pitching machine in your hands, but for darts.
Coming standard with a 10-dart magazine, I haven't seen extended mags or spares sold.
One of the more interesting features of the MA40 is that it is a bullpup design, making it very compact and shorter than almost any other option on the market while still giving you a ton of barrel length.
Speaking of the barrel, it seems to be recycled plastic and smooth bore. The good news is that its corrosion resistance is literally better than the best CHF chrome-lined barrel!
50
at Amazon
Prices accurate at time of writing
Prices accurate at time of writing
Accessories
Two extras come with your rifle — a riser mount and a digital display showing your round count in the rifle. Sadly, the counter seems to be stuck on 10.
That said, the riser is still helpful! While it's out of spec for 1913 rail, it's close enough that I was able to mount a Holosun HE-510c-GR on it!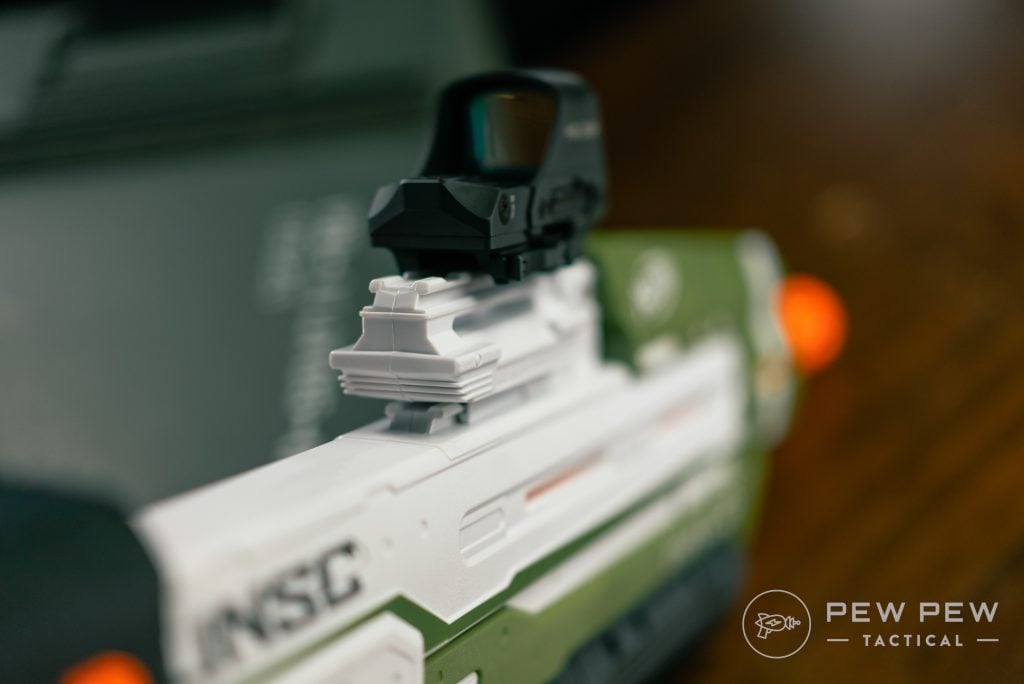 I was even able to zero the green dot for a 5-yard zero.
339
at OpticsPlanet
Prices accurate at time of writing
Prices accurate at time of writing
Range Report
While the LOP is crazy short, it's actually pretty comfy to shoulder and fire. The mount for the optic is far enough forward that it is easy to use.
The height over bore makes it feel almost like hip firing, but it still works.
I'm not a fan of the super thick forend either, but I guess it could be worse.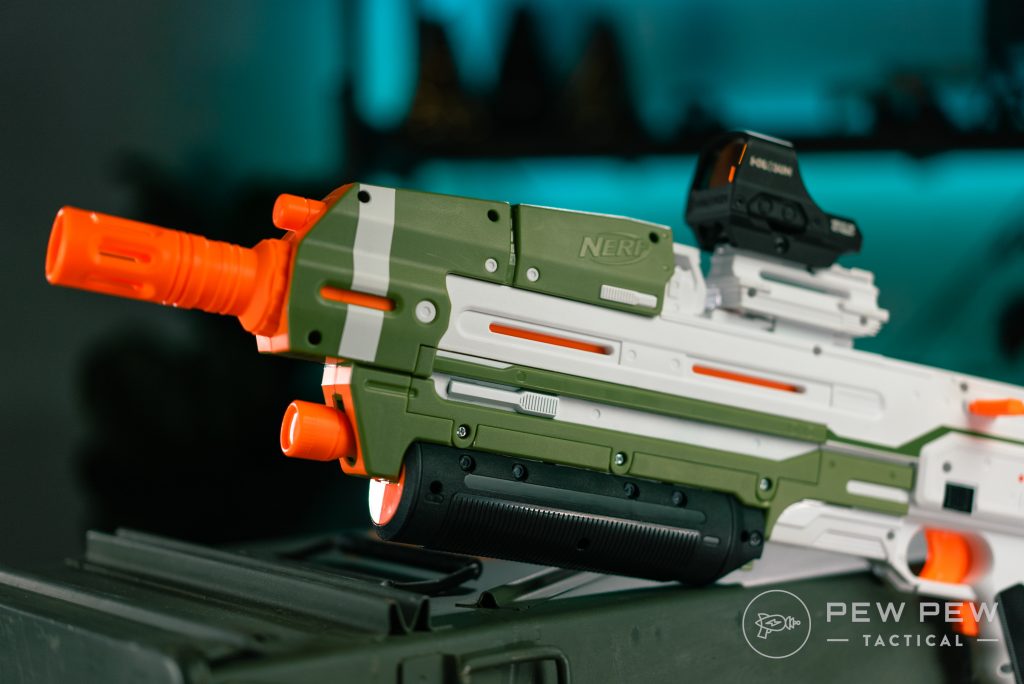 Reloading feels very gen 1 bullpup, you don't have any of the cool or fancy magazine release systems like the Tavor has. Instead, you're stuck with a magazine release button set behind the magazine.
The mag release is ambi though so that's a step in the right direction.
What I first thought was a grip safety is actually the "accelerator" button. Just grip the grip and you naturally depress the accelerator.
Much like a mini-gun, the MA40 needs to be powered and spun up before firing. This makes first round split times hard since you need to let the accelerator get moving first, but if you keep it running between shots you're good to go.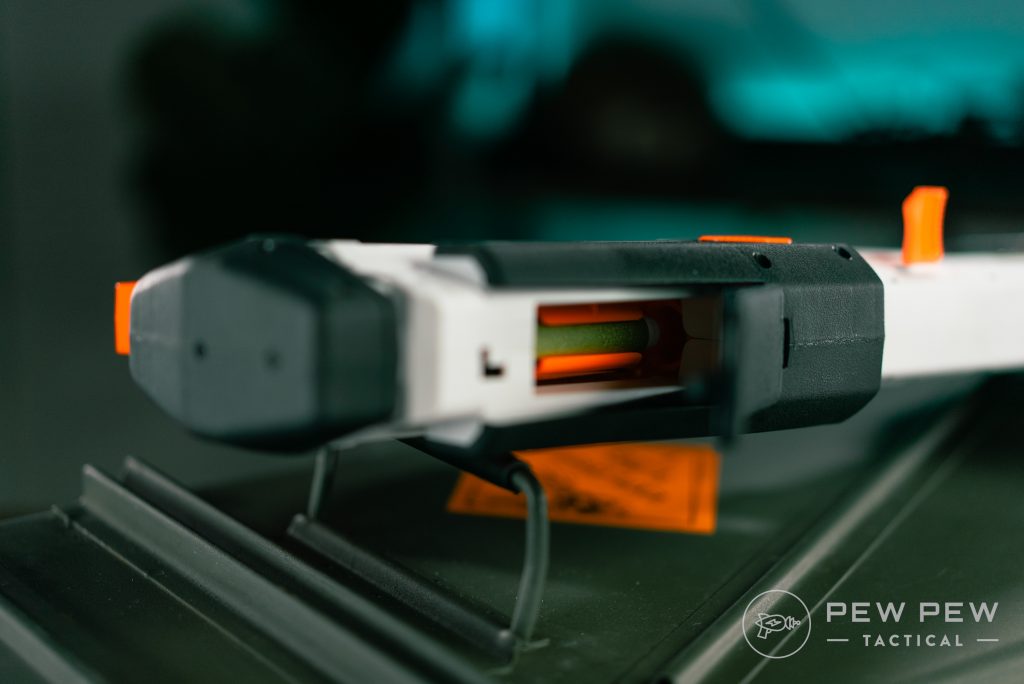 A really nice touch is the toilet bowl esq chamber window. Your cheek rest doubles as an access point to the chamber of the MA40 so you can see and clear malfunctions if they occur.
Opening the window also safes the rifle by turning off the accelerator.
Game Code!
The MA40 also comes with a game code for Halo: Infinite so you can get a free skin for your in-game MA40.
You won't see KAC, DD, Geissele, LMT, or anyone else doing that!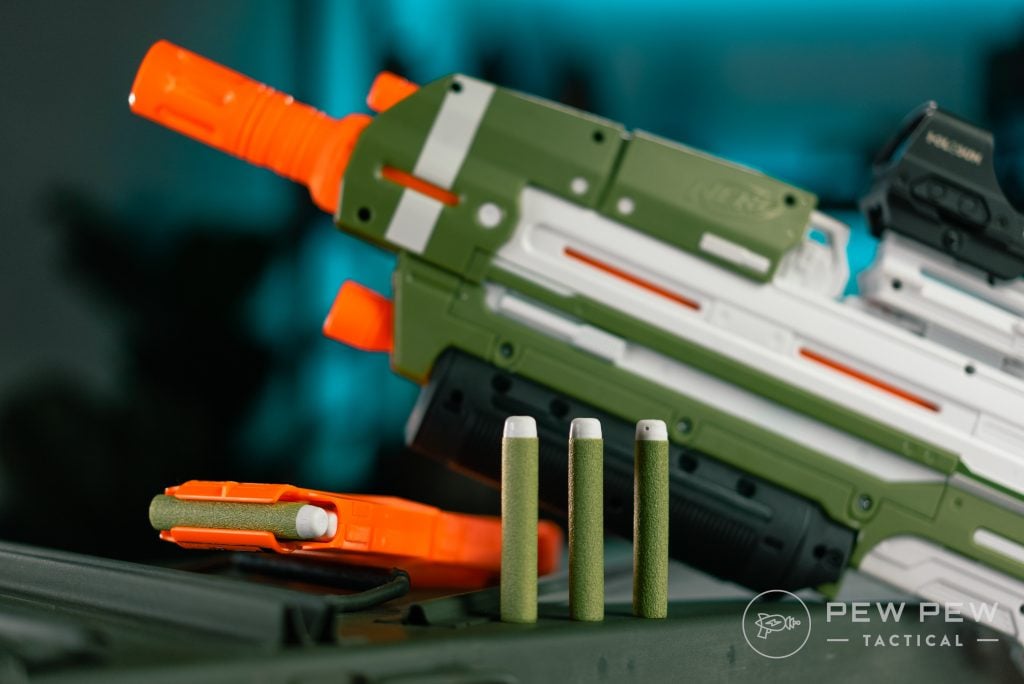 Usefulness in Home Defense, Hunting, or SHTF
Absolutely none. Like, actually and truly zero.
Maybe it will help you feel better as the zombie horde rushes over you, like a security blanket keeping the monster in your closet at bay, but if you are actually relying on the MA40 in any way — things have gone horribly and irreversibly wrong.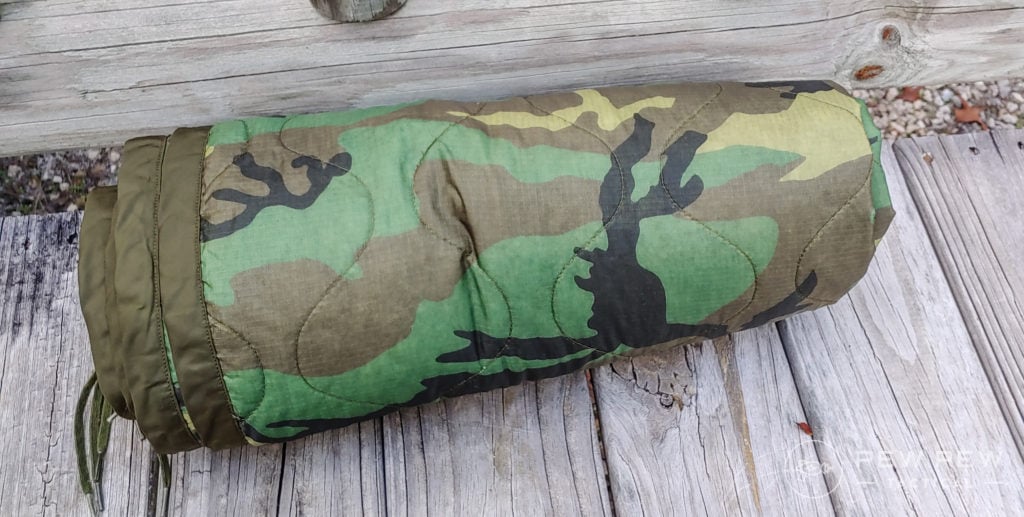 By The Numbers
Reliability: 5/5
No malfs yet!
Accuracy: 1/5
While it is zero'd to my Holosun at 5-yards, the lack of spin or stabilization to the darts make for an unpredictable flight.
Looks: 5/5
Will you get laughed at if you take it to the range? Yes. Will you be the coolest kid in 5th grade? Yes.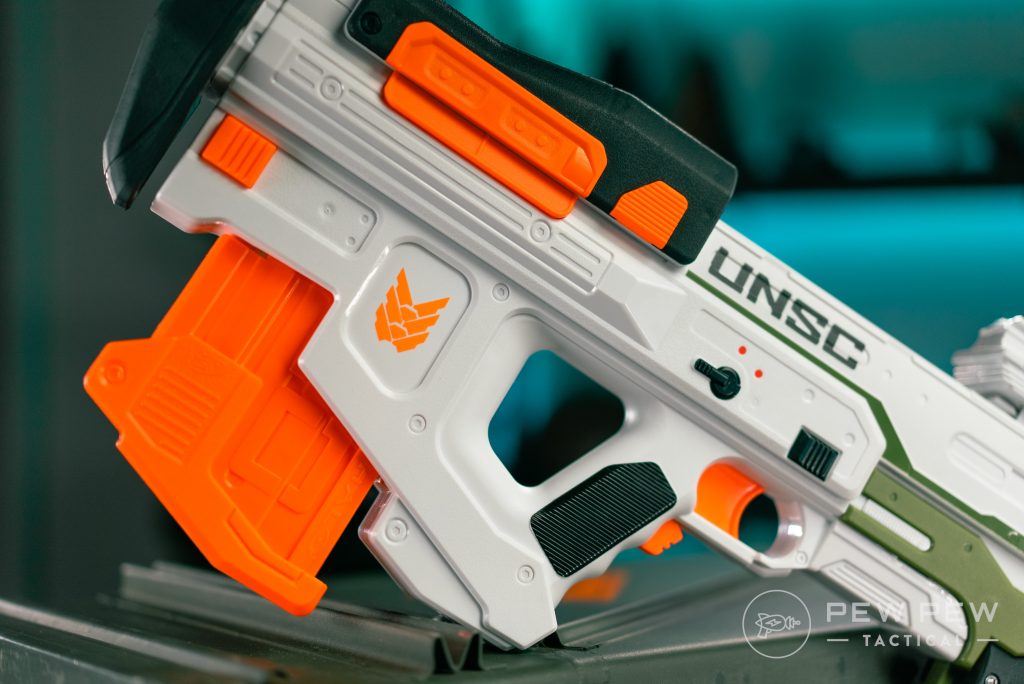 Ergonomics: 4/5
The magazine release isn't great but everything else is pretty solid. Better than some real steel I've shot!
Customization: 5/5
With a Dremel, zip ties, JB weld, duct tape, and a dream — anything is possible.
Value: 5/5
$50 on Amazon and this is a great deal. Batteries cost extra and are sold separately, but they aren't too bad either.
50
at Amazon
Prices accurate at time of writing
Prices accurate at time of writing
Overall: 4/5
Send it!
Conclusion
If ammo prices have you down and endless "Out Of Stock" messages have you madly spamming F5 while drinking hard liquor at 2 am, then it might be time to take a break for a while.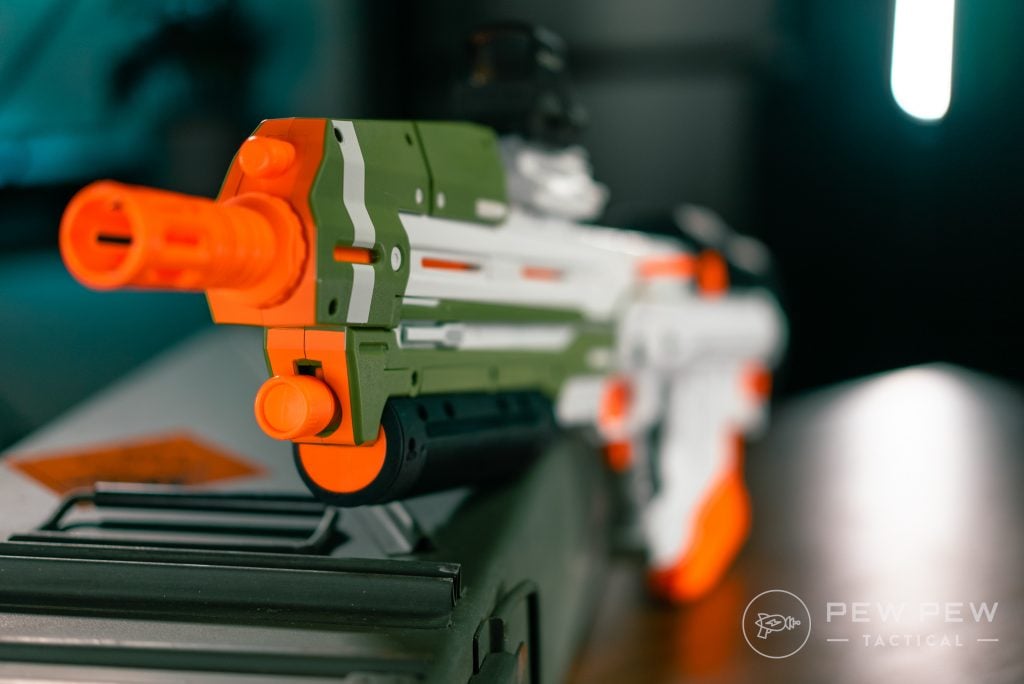 This is just one of dozens of outstanding Nerf guns. Huge advancements in plastics, batteries, and cross-over branding has opened new doors in the foam dart world.
Reject steel-cased $1 a round ammo, embrace the Nerf revolution!
Disclaimer: This is a satire/parody post, which may or may not use actual names in quasi-real and/or fictitious narration. So try not to get too butt-hurt about it.
For more April Fool's content, check out 6 Best Handguns to Buy Your Man, [Breaking] California To Require Fin Grips on All Handguns, and Ultimate Grey Man Disguise: Denim Snake [Video]