Sacramento, CA — California lawmakers have signed into effect Bill SB420.69 which defines the new term "super assault pistol." One manufacturer has already created CA-compliant pistol fin grips to loophole around certain features.
This was an April Fools article originally published on 4/1/2021.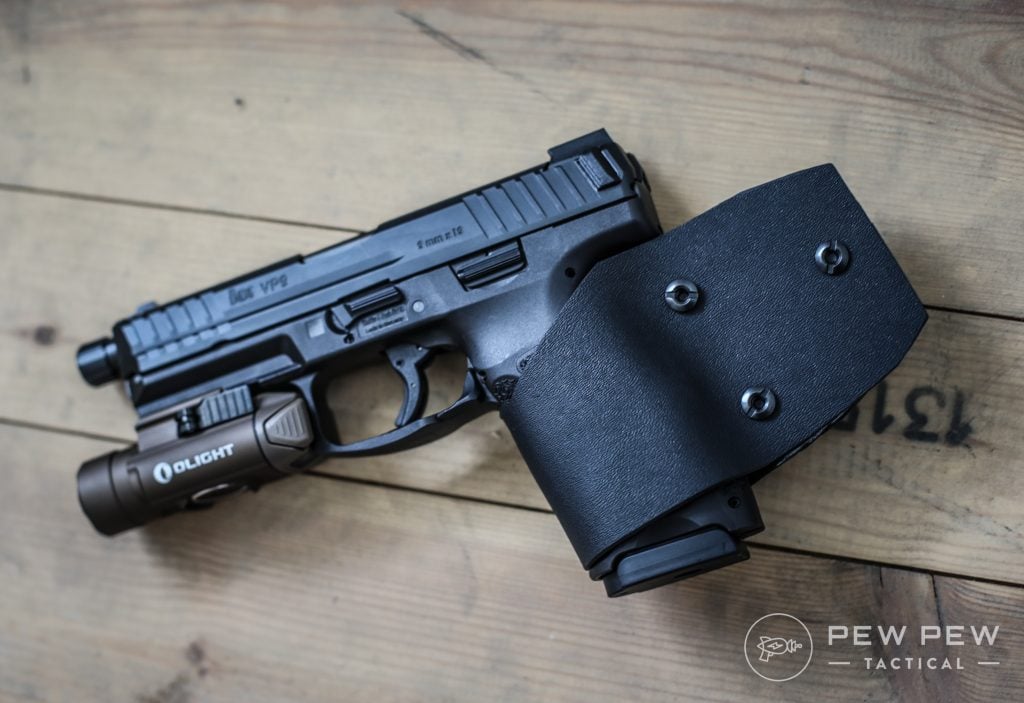 The new bill outlines super assault pistols as having any of the following characteristics:
A grip that allows for a grasp in which the left/right terminal potions of the upper limbs of a human or nonhuman primate can touch
A magazine release which can be easily activated by a thumb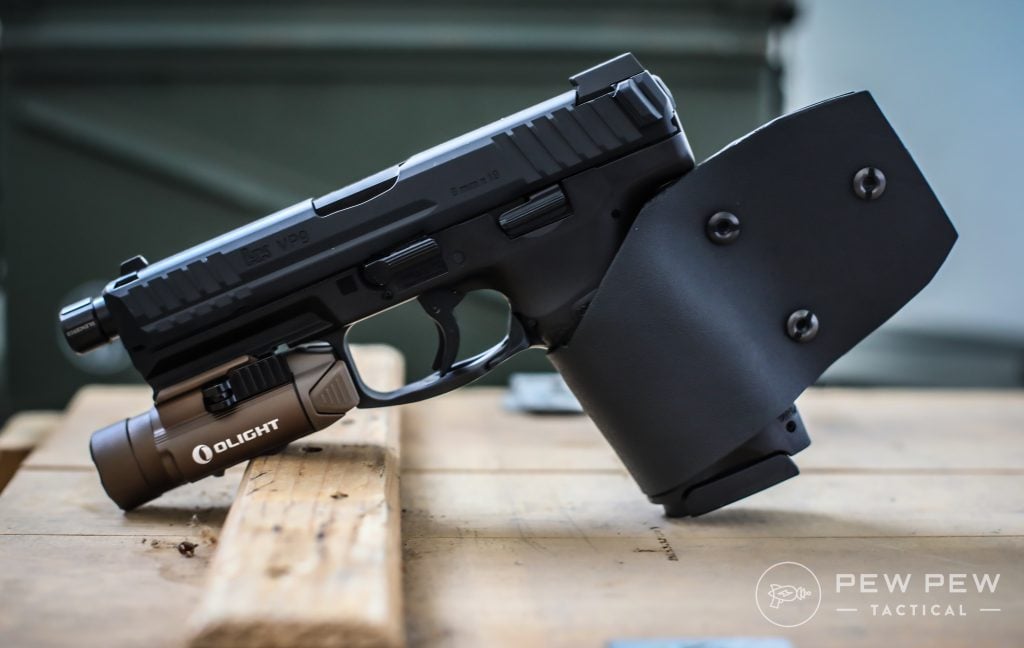 Because all modern handguns meet at least one of these criteria, a grip fin is now required for all handguns.
However, law enforcement is exempt.
One entrepreneurial firearms accessory company, Tactical SEAL Sheepdog Warfare Inc, has already released a CA-compliant pistol fin grip that separates the hands.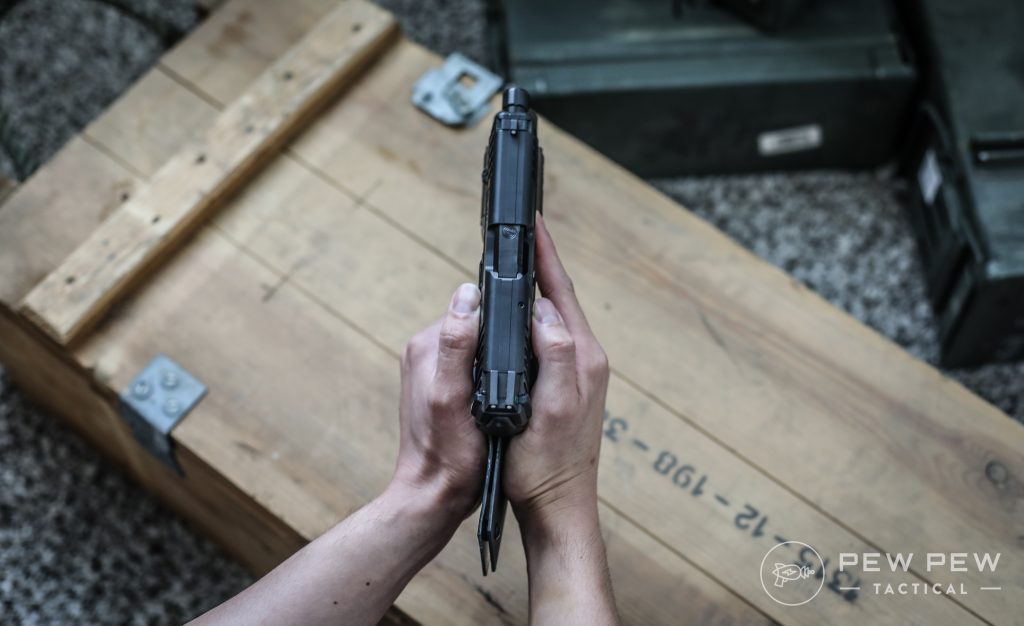 This setup removes the possibility of a comfortable pistol grip which increases safety, noted the new bill's proponents.
Other benefits of the Tactical SEAL Sheepdog Warfare's Freeedom-Boi Grip (patent and trademark pending) include:
Increased magazine release speed using your dominant hand's middle finger
Accurizing finger-flutter between each shot
Future-proof with embedded and programmable RFID/5G chip
The Freeedom-Boi Grip retails for $129.99 and is compatible with full-size and compact super assault pistols. The Freeedom-Boi Grip Mini retails for $109.99 and is compatible with sub-compact pistols.
Customers can also choose from a handful of playful images to mix-and-match onto their Freeedom-Boi Grip for an additional $49.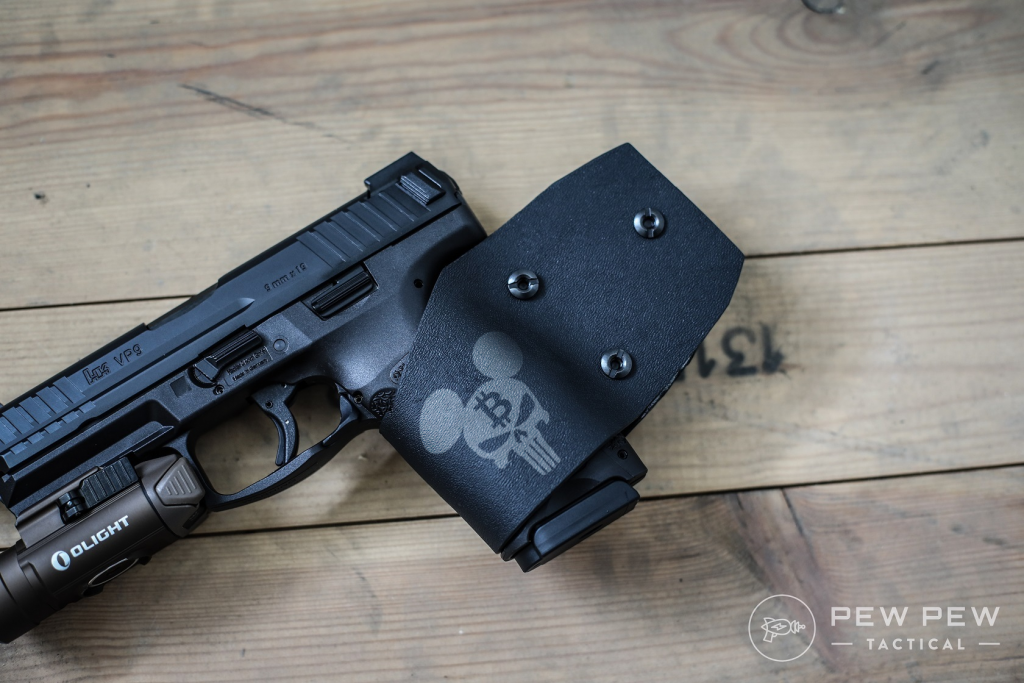 Disclaimer: This is a satire/parody post, which may or may not use actual names in quasi-real and/or fictitious narration. So try not to get too butt-hurt about it.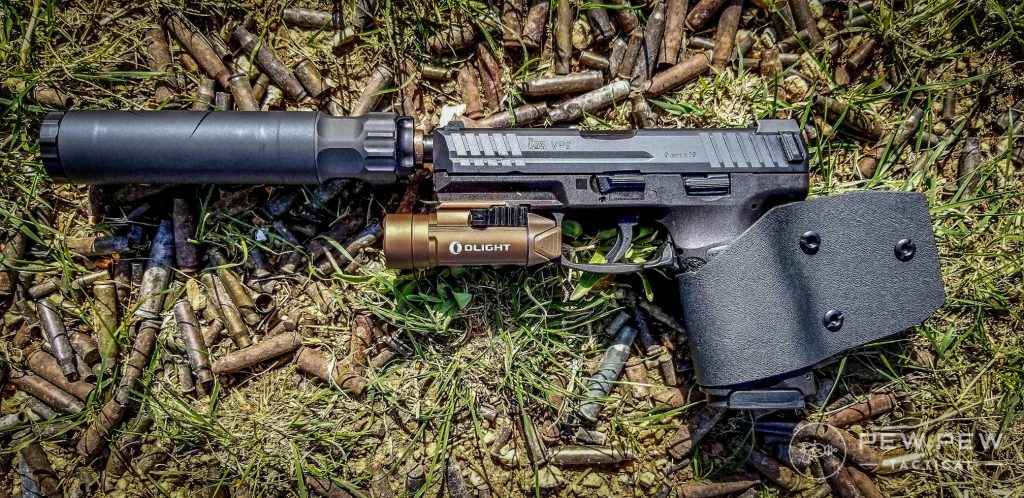 For more April Fool's content, check out 6 Best Handguns to Buy Your Man, [Review] Halo MA40: Best Bullpup Rifle of 2021, and Ultimate Grey Man Disguise: Denim Snake [Video]