The IWI Galil ACE earned a reputation for its fun yet reliable design and with ton of variations to choose from, we thought we'd found the perfect ACE in the 5.56 Gen 1…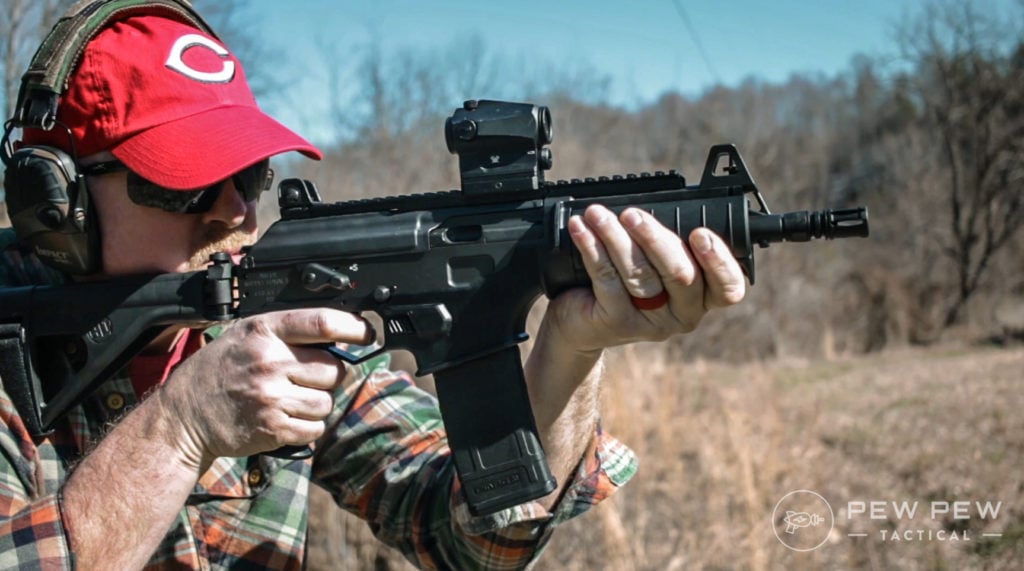 But then came the Gen 2.
Of course, you know we had to try our hand at the latest in the Galil ACE series.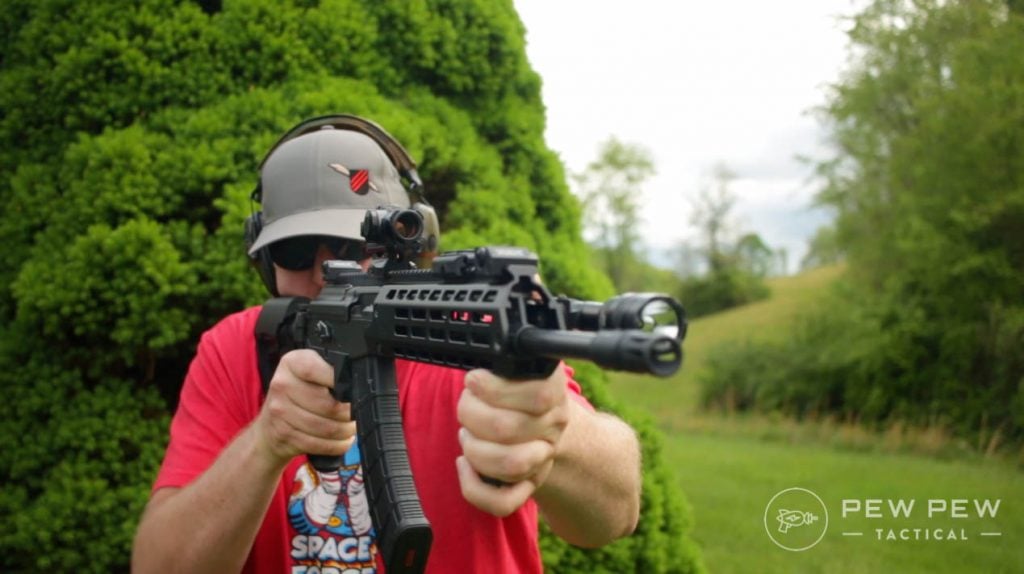 So, today, we're looking at the new Gen 2 Galil ACE. I'll walk you through its specs and features, take it to the range, and see how it differs from the first-gen model.
If you're not keen on reading, no worries, check out the full video review below for all the details.
Make sure to also take a look at Pew Pew Tactical on YouTube for more gun stuff.
Table of Contents
Loading...
What Is the Galil ACE?
Before we dive into this ACE, let's clear something up first. There are decades of history leading up to this version. If you want more on that history, check out our article on…you guessed it, the History of the Galil.
And before the angry comments pile up, yes, this is not a "real Galil."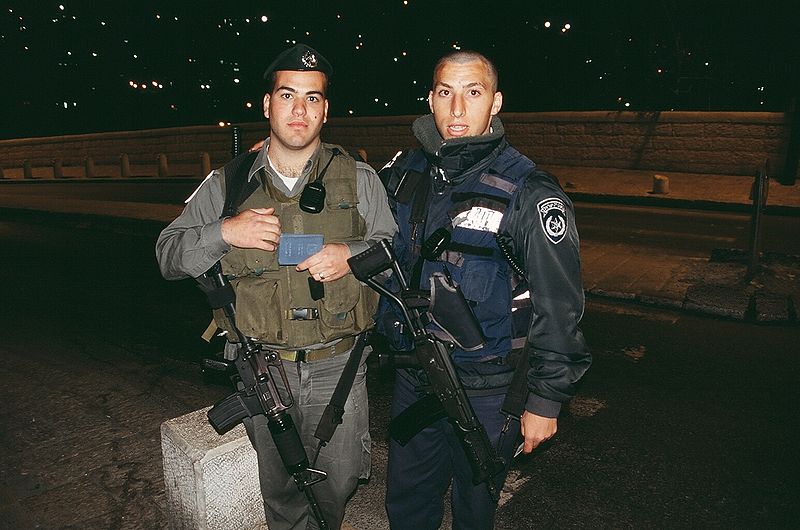 It's the ACE – IWI's modern version of the AK-47/Valmet….sort of.
Basically, you get the same mechanics as the Galil, but in a lighter, smaller platform with a polymer lower receiver.
IWI's ACE first splashed on the scene in 2008, and IWI released several variations since – rifles and pistols chambered in 7.62x39mm, 7.62 NATO, 5.56, and 5.45x39mm.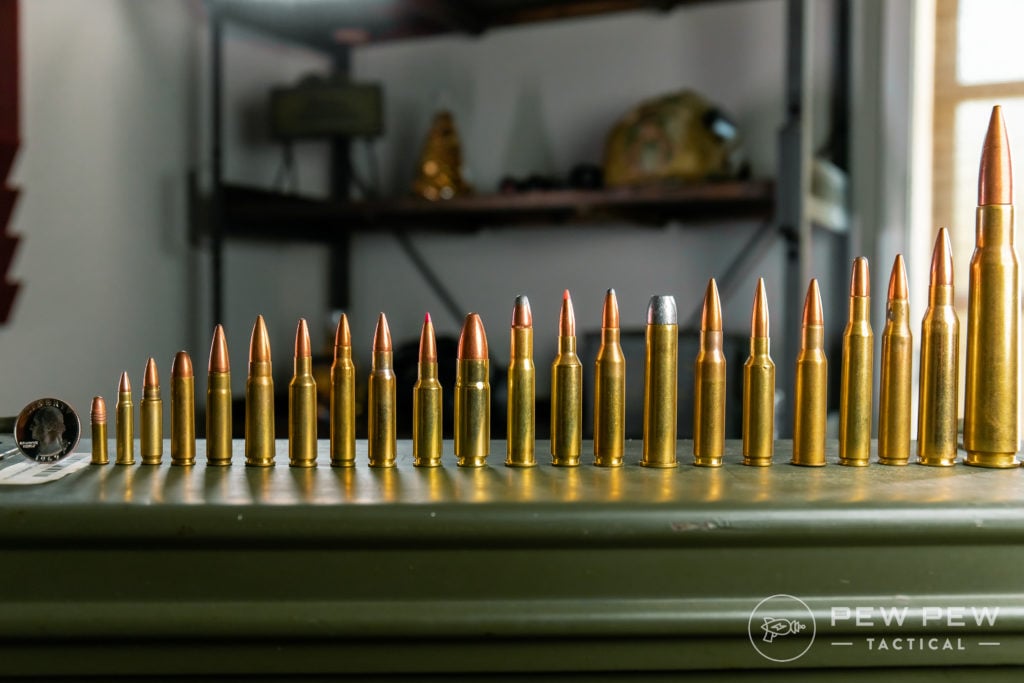 And now the Gen 2 has arrived in a pistol and rifle form.
For this review, I tested the full-length rifle chambered in 7.62×39.
1821
at Kygunco
Prices accurate at time of writing
Prices accurate at time of writing
Ace Gen 2: Specs & All
The Gen 2 brings a milled steel design with polymer lower to save some weight.
My full-length tester featured a 16-inch barrel with an 18-inch top rail and a free-float M-LOK handguard. The pistol sees an 8-inch barrel, but both the rifle and pistol barrels are chrome-lined.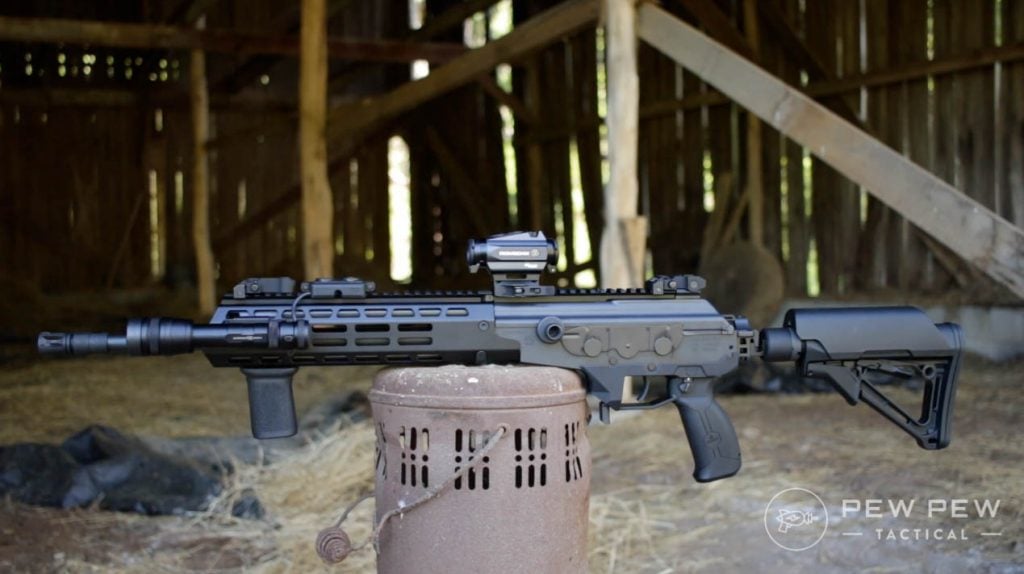 Down the road, IWI says they'll offer 13-inch barrels…much better for the 5.56 round.
Forward of the barrel sits a basic flash hider. Let's be real, though; it's begging to be replaced.
A flattop rail gives you plenty of space to mount sights and an optic, but it's worth mentioning that it doesn't come with anything out of the box. So, you'll need to invest in some iron sights.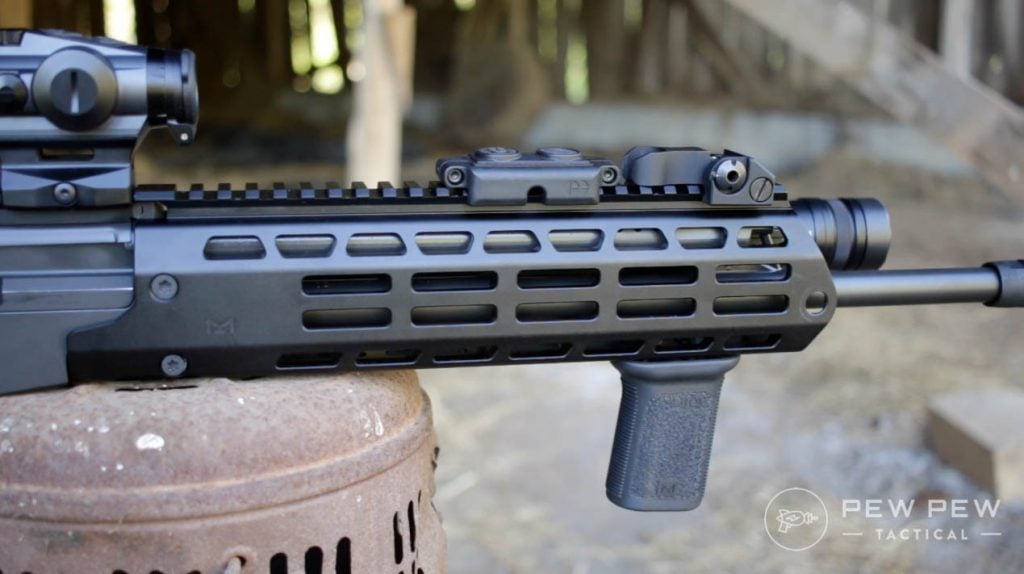 The trigger is a two-stage job with a long uptake, good break, and long reset. You can tell where you are at any point with this trigger, and it takes no time to get used to.
A Magpul CTR stock comes on the rifle, while the pistol version sports an SB Tactical Brace.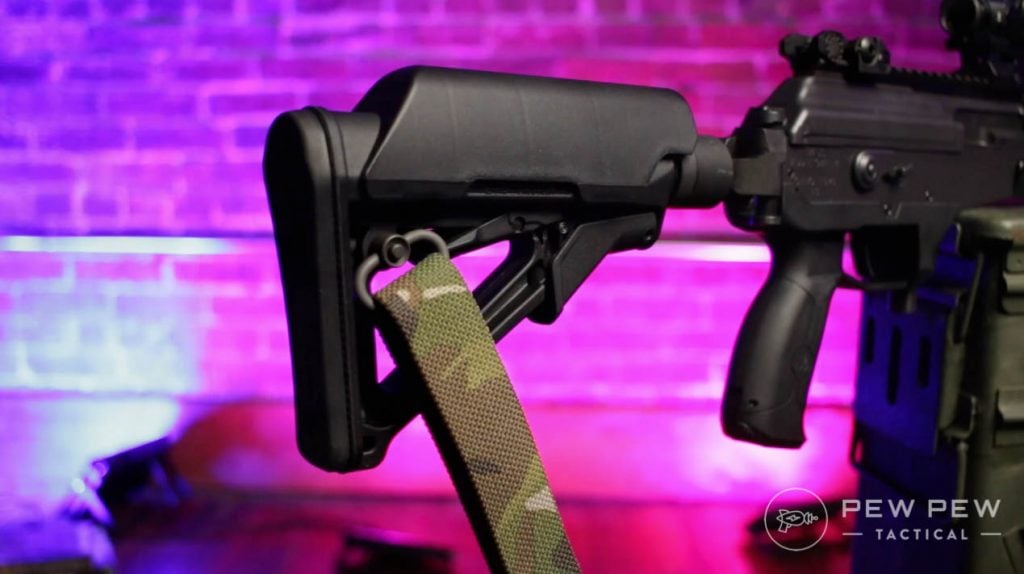 I really liked the side-folding capability on the Magpul stock — great for transport and storage. Not to mention, and this is the important part, the ACE is fully operational even when folded.
All in all, the rifle weighs a good bit at 9-pounds unloaded. It feels pretty heavy…and that's without lights and optics. Add in your bells and whistles and, oh man, it seems like a whopper.
The ACE Gen 2 ships with one 30-round P-MAG magazine.
Important note on mags while we're here: IWI says only American-made magazines should be used with the Galil ACE.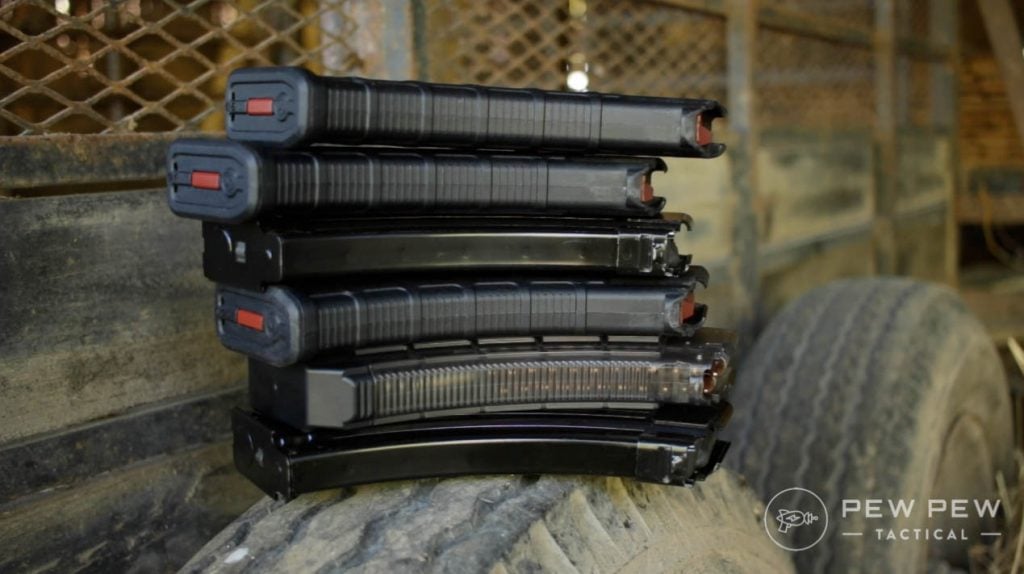 Why? Well, it's a little something called 922r compliance. We won't get into the weeds about that here, but if you want more info, read up on the topic here.
IWI prices the ACE Gen 2 at $1,899. Looking around at street price, right now, it sits close to that $1,900 mark.
Some Upgrades
The Galil ACE Gen 2 offers plenty of room for accessories and upgrades. So, let's talk about those.
I highly recommend tossing on some backup iron sights, flashlight, optic, and sling at the very least.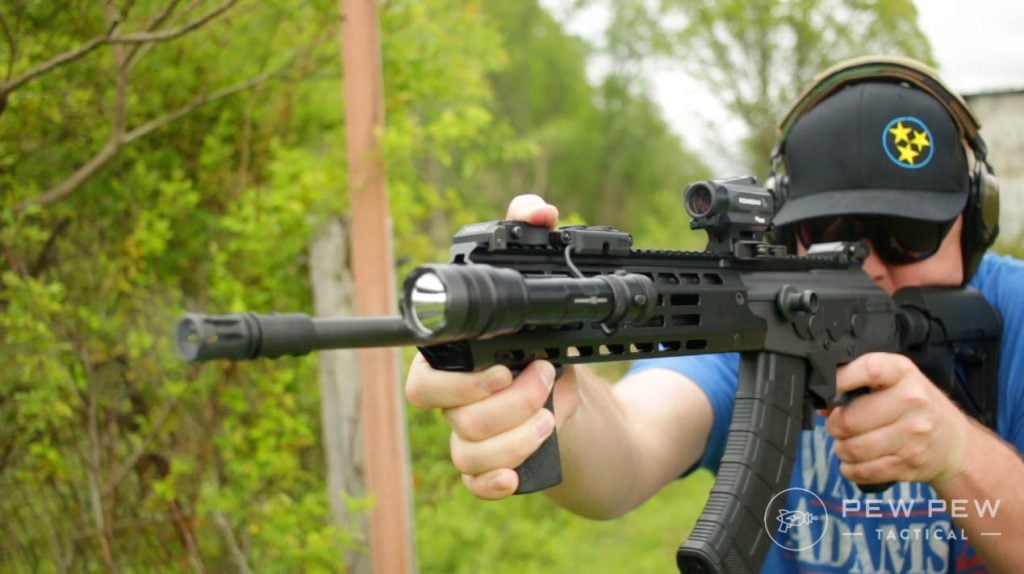 We recommend the ever-faithful Magpul MBUS set for irons, but we have other options in our Best Backup Iron Sights round-up.
I used the Sig Sauer Romeo 4H, but we have a ton of other recommendations on the Best AR Optics for you to narrow down what suits you best.
350
at Optics Planet
Prices accurate at time of writing
Prices accurate at time of writing
As far as lights, we dig the SureFire M600 Scout. But again, you can find more light recommendations lights here.
And again, if you're adding mags to your stash, go for American-made!
ACE Gen 1 vs. Gen 2
Since I previously reviewed the Gen 1 ACE pistol; I was excited to see how these two measured up against one another.
That said, my Gen 1 is a 5.56 chambered model, so, yeah, it's a tad weird to put these side-by-side since we're looking at different sizes and chamberings…but that's how it goes in the ACE world – lots of variations.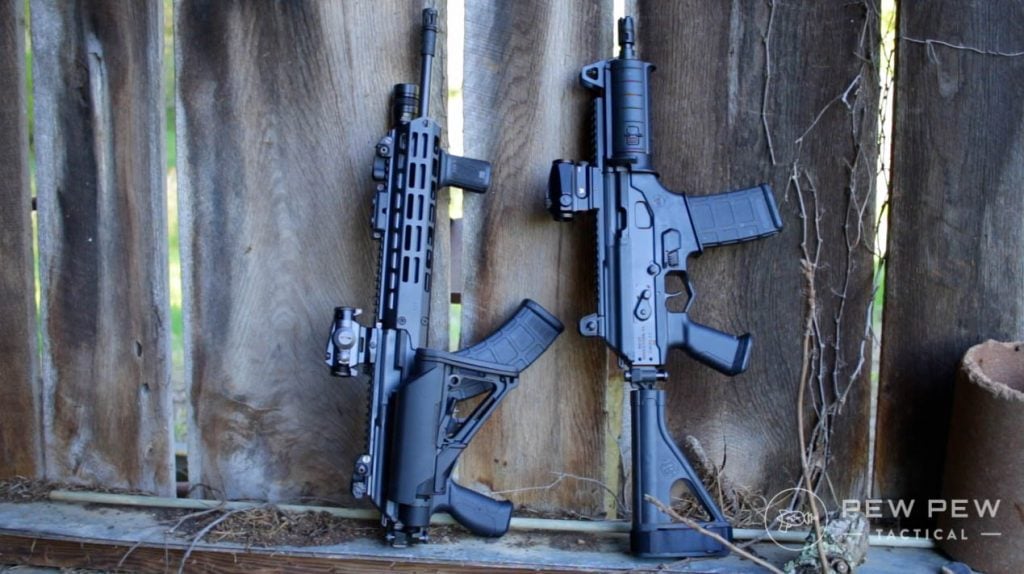 So, what's different?
First, IWI now uses a regular AR-style buffer tube, meaning you can use any stock on the market. Talk about a huge upgrade!
I always appreciate options. Switching to an AR-style buffer serves up plenty of opportunities to deck the rear of this gun out as you want.
Second, the Gen 1 ACE opts for a giant handguard. Under all that plastic sits a quad rail system.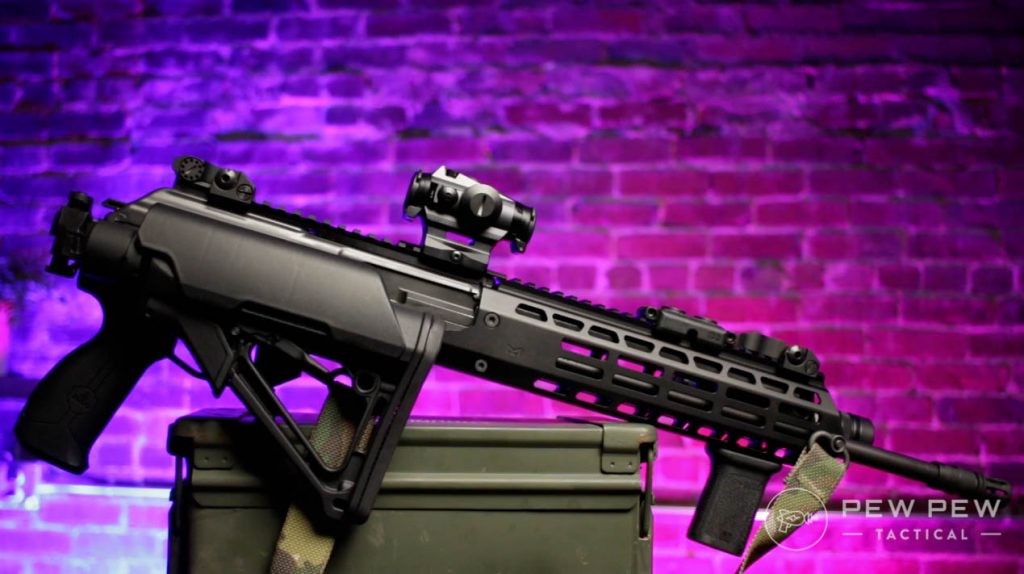 Honestly, it's big and bulky but, you get an M-LOK free-floating handguard which is a plus.
Third, this new iteration is way more comfortable to shoot than the first. IWI improved ergonomics by shortening the distance to the ambi safety. It's less of a reach to engage, which makes the gun easier to run now.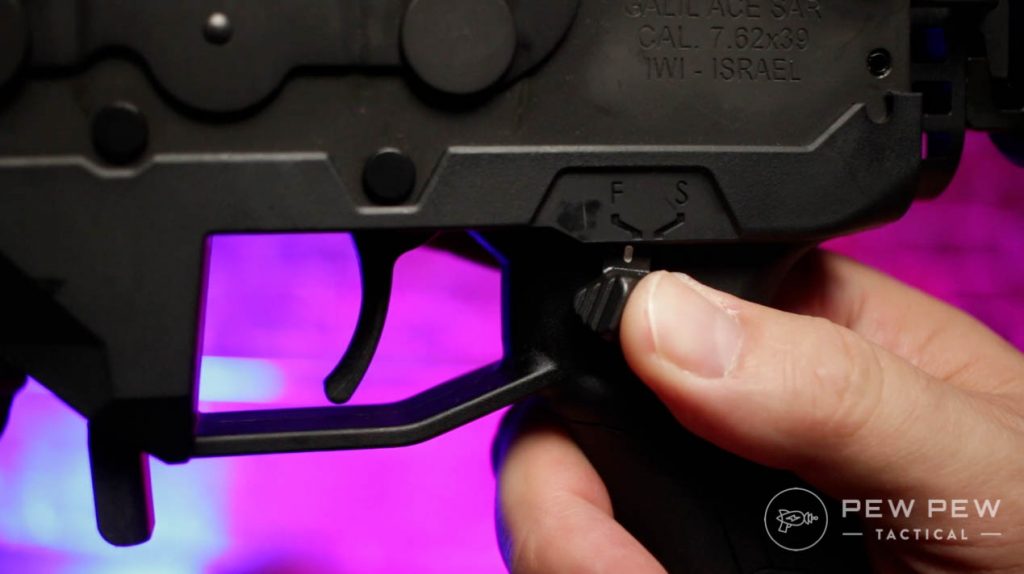 The new grip on the Gen 2 also feels a lot more comfortable. IWI also says it upgraded the trigger. But to be honest, I have no idea what they've done. But whatever it is, it works.
Finally, this new generation will come in even more variations with a third barrel length on the horizon and more 5.45 options.
Again, options are nice.
Range Time!
With the specs out of the way, let's talk about how it handled at the range. As we are currently enduring an ammo shortage, I only ran 300-rounds through the ACE.
But I used every magazine I could get my hands on.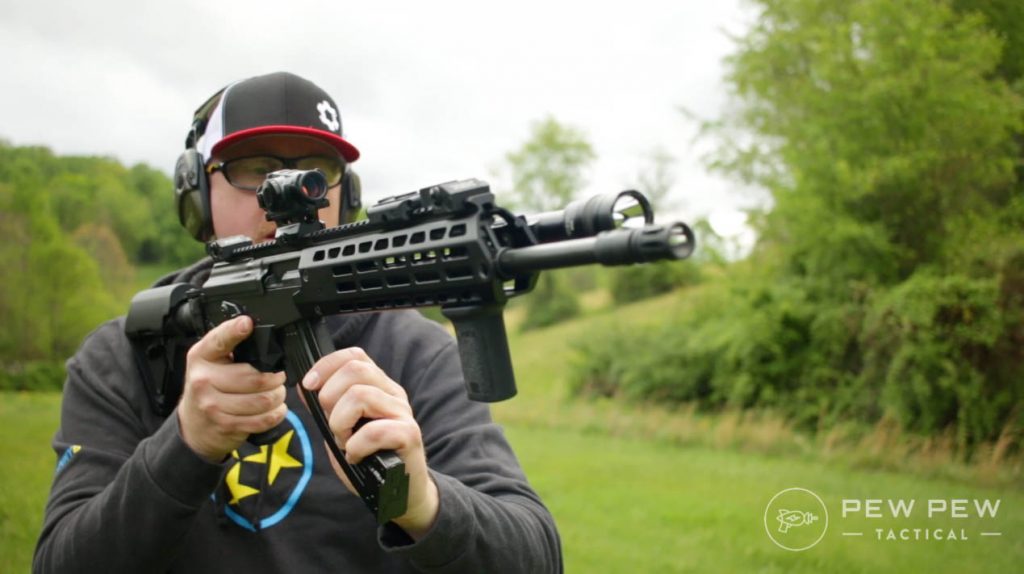 So, how did it do?
FANTASTIC.
No surprise there because that's the ACE's reputation — supreme reliability.
These guns run and run well. I encountered zero malfunctions or major issues over the course of those 300 rounds. It just ran…and ran…and ran.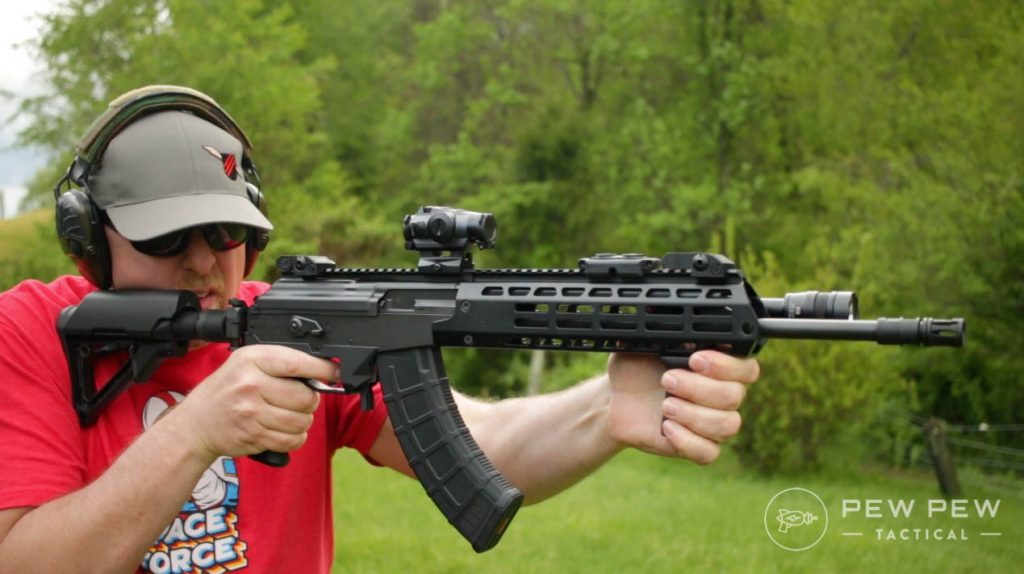 The only problem I encountered was with the Palm AK magazine. It would not go into the receiver. But, keep in mind, this is a sample size of one. All the other mags ran great, though.
Note, the charging handle sits on the side. This is a lot of fun to grip and rip; never forget that it reciprocates. Keep your hands where they belong, y'all.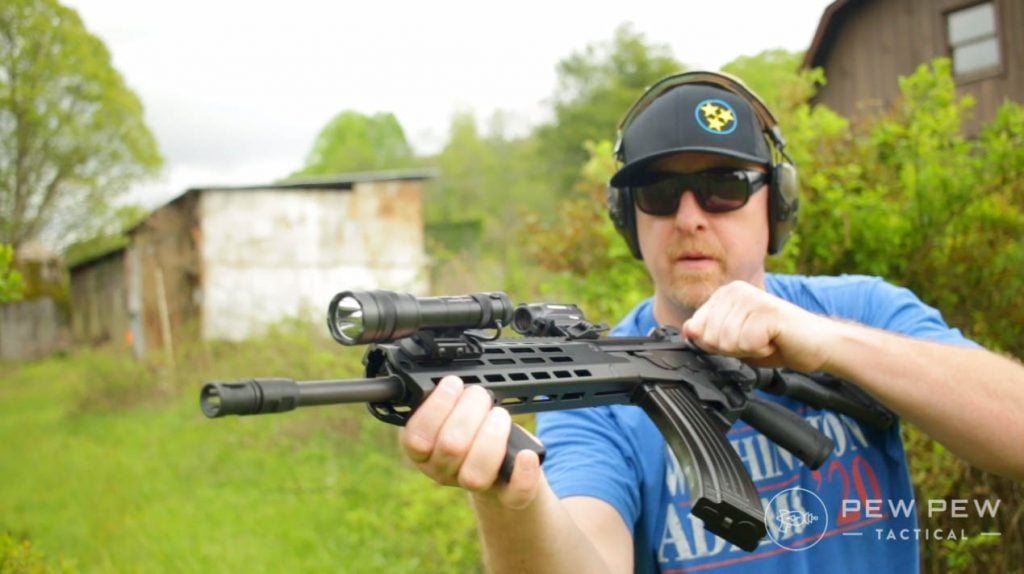 Accuracy-wise, you're gonna stack holes in the MOA range at medium ranges. So plink all day if you can afford it.
I can't overstate this; it ran great and will literally go through Armageddon with you.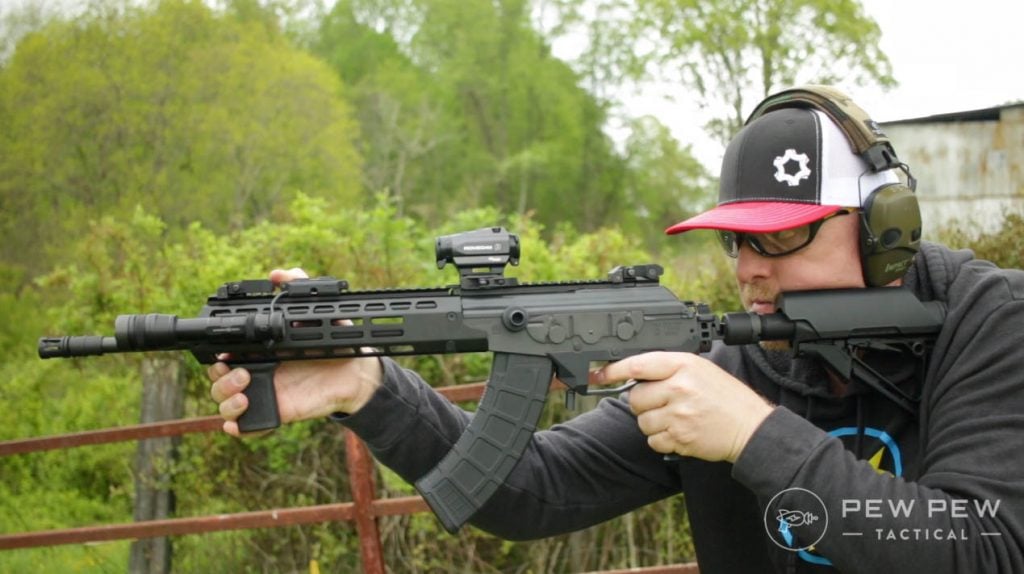 The upgraded ergonomics in the Gen 2 lends itself to a pleasant day at the range.
Loads of M-LOK just really upped the look and feel too. I was able to dial in what I wanted and make sure it suited me just right.
The Downsides
As far as shortcomings, well, it's a little heavy??
Maybe it would be cool to be able to change out the grip? Or IWI could ship with some Magpul iron sights?
I'm just reaching at this point…
All in all, the Galil ACE Gen 2 is a fantastic rifle with a lot going for it. So, it's hard to narrow down a bunch of bad on this thing.
My gripes are nitpicky at this point.
By the Numbers
Reliability: 5/5
True to its name, it's reliable. I saw zero malfunctions or major problems on the range. The ACE runs and runs great.
Ergonomics: 4.5/5
The ACE feels good. From the placement of the ambi selector to the feel of the trigger, it all works and works well.
Accuracy: 5/5
Shots landed as intended on target. Worth adding that you'll need to supply your own sights since it doesn't come with any, but once you get your setup worked out, you'll nail any target.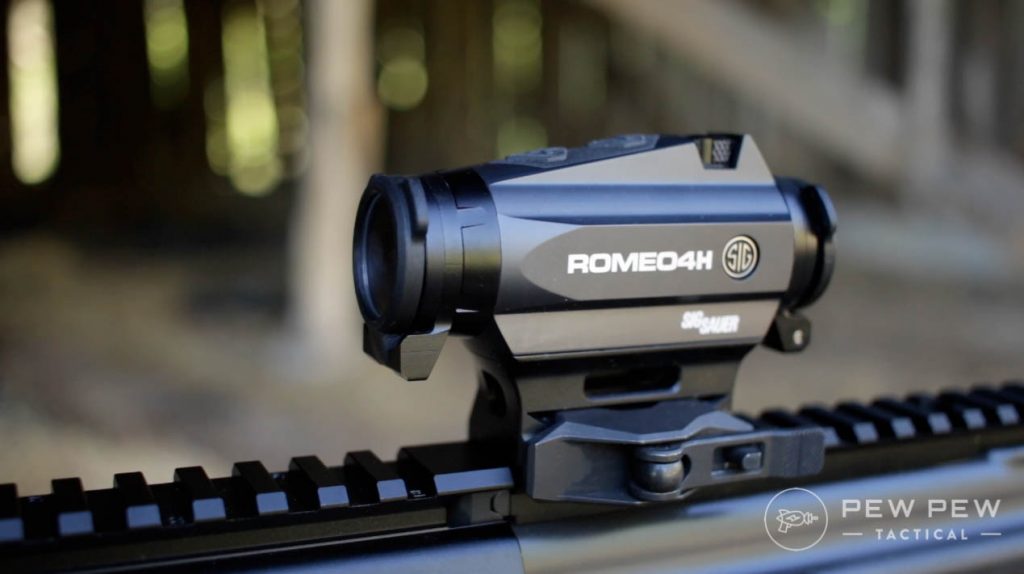 Customization: 5/5
As an AR-style rifle, the world is your oyster. There's plenty of upgrades and extras you can add to this platform to make it yours.
Value: 4/5
The only reason I knocked a star off is you only get one P-MAG and no irons. For a $1,900 rifle, a second mag and iron sights would have been nice.
1821
at Kygunco
Prices accurate at time of writing
Prices accurate at time of writing
Overall: 4.5/5
The Galil ACE Gen 2 brought a nice look and feel that worked well on the range. I had a great time testing this rifle and feel it's a solid rifle for any shooter.
Conclusion
Overall, I had a great time with the Galil ACE Gen 2 rifle from IWI. Chambered in 7.62, this gun gets two major thumbs up from me.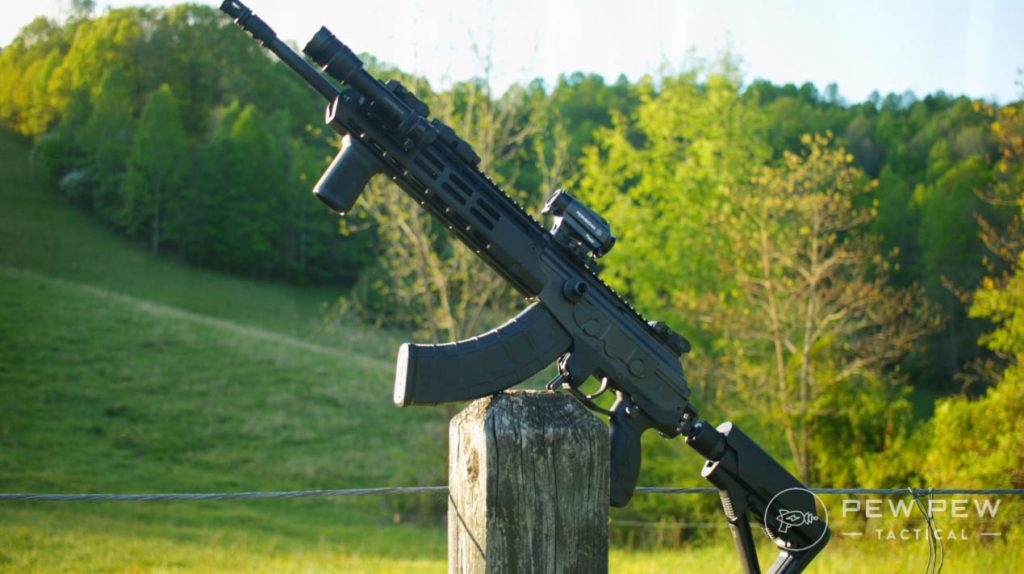 The upgrades over the Gen 1 take this rifle to the next level, providing a more comfortable handling experience.
The ACE is known for its robust design and reliability, and both continue with the Gen 2. In short, I love it.
1821
at Kygunco
Prices accurate at time of writing
Prices accurate at time of writing
To see the ACE Gen 2 in action, check out the video below.
What do you think of the ACE? Let us know in the comments below. To get a better look at the Gen 1 ACE, see our initial review here and get some background on the Galil in general with a peek into its history.